10 very interesting tours in Kaliningrad
I have chosen the most fascinating and rich tours that will help you get to know Kaliningrad and its surroundings from different sides. All of them are checked by tourists who left excellent reviews. Take your pick!
Content:
Where to look for good tours
We only search and book excursions on our favorite service Tripster. There you can read real reviews of tourists, so it is easy to choose a good and interesting program. Prices are lower than the street vendors, and there is more reliability. In addition, there are unique author's tours that will show you the country from a new side. I heartily recommend it.
Kaliningrad from the origins to our days
Kaliningrad is a city full of history, so don't miss the chance to get to know it better. It's best to start with a classic sightseeing tour. But classic doesn't mean boring! I chose this tour of Koenigsberg-Kaliningrad because it has excellent reviews and high ratings, and tourists are happy with the unconventional presentation of information and a rich program. On the walk you can literally grasp the immensity! What is noteworthy, tourists write that the tour is interesting even to teenagers, and this is a strong argument. Another point "for" – the tour takes place in a comfortable Mercedes with a panoramic roof, so you will not be afraid of bad weather. The price is adequate – 5,000 ₽ for a tour for 1-4 people.
There is a similar excursion also with great reviews and almost the same price, but done in a different car, lower class. If you want something inexpensive, I suggest this group tour with a mini group of up to 15 people: it has almost an "A" and over 500 reviews!
Philosophical Adventure in Kaliningrad
If the previous tour is a sightseeing classic that will suit everyone and even children, then this tour of Kaliningrad, you might say, is for gourmands. There are no sculptures to be rubbed for good luck, fictional stories and boring dates, it's more of a friendly intellectual walk, during which you learn the complicated history of the city, comprehend its architecture and talk about philosophical topics or learn more about Kant. I recommend the thought-provoking tour to anyone who wants to dig deeper and discover another layer of Kaliningrad, rather than the superficial parade-tourist one. The price for such an invaluable walk with an erudite guide (a postgraduate philosopher, by the way) is very pleasant – 3000 ₽ for 1-3 people. If there are more of you, 800 ₽ per person. This tour has no analogues.
Journey into the world of Koenigsberg
Another sightseeing tour of Kaliningrad, but it's radically different from the previous ones. Kaliningrad is a multi-layered city, and on this walk you will learn a whole different layer. It is as if you are going to Königsberg and see old districts that retain German flavor, burger houses and rich villas: Amalienau, Rathshof, Zackheim and Rosenau. The guide is described as an exceptionally erudite, lively narrator and interlocutor, not overloaded with dates and information. According to reviews, walking and driving tour length of 5 hours passes in the same breath. The price for the tour is 5,500 ₽ .
I did not see any similar excursions, but there are a couple of good ones in the most beautiful area of Amalienau: a walk with a visit to an old villa and an excursion with an immersion in architecture.
Curonian Spit: non-trivial route
This tour is appreciated by tourists for three reasons: beautiful nature reserves, non-pop itinerary without tourists and excellent guide. 12 hours in the company of tactful and intelligent guide Dmitry, according to reviews, fly in the same breath. Dmitry takes you to places where regular tourists can not get, and captivates all, without exception, care, ease of communication, as well as knowledge of the history and local history. The price for the tour is 12,000 ₽ .
The same guide has another excursion to the Curonian Spit, but with a more touristy program, so it is more popular. It, too, is rave reviews: more than 250 reviews with a rating of 5 – that means something! Judging by this, the guide is simply exceptional.
Fabulous Königsberg
An unconventional walk that will immerse you in the medieval, magical Königsberg as seen by the fairy tale writer E. T. A. Hoffmann, a native of the city. The magic begins the moment you meet the imposing guide in a bowler hat and umbrella cane, who from the first words will take you into another world. The tour itself is like one of Hoffmann's fairy tales, the same balancing on the edge of reality.
Judging by the reviews, this is one of the best tours in Kaliningrad. It seems to be exclusively for children, but in fact no one stays indifferent – even adults who are not familiar with tales of Hoffmann, listen with pleasure fascinating legends and stories of the city. And what to say about children – they are sure that the guide himself is the storyteller. The artistry of the guide knows no bounds, so after the tour, everyone amicably reread the tales. The tour costs 5000 ₽ for 1-10 people.
Charming Svetlogorsk and Zelenogradsk
While vacationing in Kaliningrad, I recommend taking this excursion to Zelenogradsk and Svetlogorsk, one of the best of its kind. Your guide Helen will take you to beautiful Baltic resorts in a comfortable car, tell you their history in an easy-to-understand language, show you archival photos and help you feel the spirit of the former Rauschen and Kranz. Six hours will fly quickly! In reviews, tourists are grateful to the guide for the successful route, interesting stories, sociability, a sense of humor and the impression of "his company" during the walk. The tour costs 7,500 ₽ for 1-4 people.
Exploring an abandoned fort.
If you have any stalker spirit lingering within you, feel free to take this adventurous tour of an abandoned 19th- and 20th-century German fort. The special charm of the fort is that it is not some kind of remake, but the most authentic, well-preserved and little-known fort. Dark corridors-mabyrinths, underground passages and mystical stories – all lovers of abandonment should go there! Everywhere you can climb, touch and feel the history. Guide is praised for his deep knowledge and ability to tell a military story, even uninterested so that you listen. In the reviews are advised to visit the fort № 11 before the tour to make it clearer and more understandable. The price of the tour is 2,600 ₽.
If the tour is not available, check out a similar one. Well, if you want to see other fortifications of Kaliningrad, take this tour.
Teutonic Castles of the Grandmasters
This is undoubtedly the best tour of its kind in Kaliningrad. Reviews about the guide Sergey are only positive – he knows how to interest not only adults, but also children, skillfully intertwining historical facts with legends, so that the tour becomes more like a quest. If you want to know more about Teutonic knights, you are welcome! The 6-hour tour by car costs ₽9990 for 1-5 people.
There is a similar tour of the Teutonic castles – also with great reviews.
Amber Riviera.
A very rich excursion from the wonderful guide Dmitry, whom I have already advised above. In 9 hours you will visit the village of Amber, Filin bay, cozy Svetlogorsk and finish the tour with a tasting of German cuisine in the Nesselbeke castle. The tour is pleasant for children, too, because during it you can find amber on the beach, make your own amber pendant and visit the Amber Period Park with dinosaurs. The tour costs 9000 ₽ .
There are similar excursions with excellent ratings, but with different programs: with a visit to Baltiysk and only Amber + Svetlogorsk.
Baltiysk and the unexplored Baltic Spit
This is one of the best excursions from Kaliningrad to Baltiysk, according to tourist reviews. All because the guide Vitaly creates a friendly atmosphere, cares about customers and shows not only tourist spots. The Baltic Spit is almost unexplored, because tourists rarely get here and prefer the Curonian Spit. All the more interesting to walk alone on deserted beaches, looking for amber, climb on the abandoned German airfield, and admire the powerful Baltic fleet. The tour costs 6,900 ₽.
The 10 best excursions according to reviews in Kaliningrad and the Kaliningrad region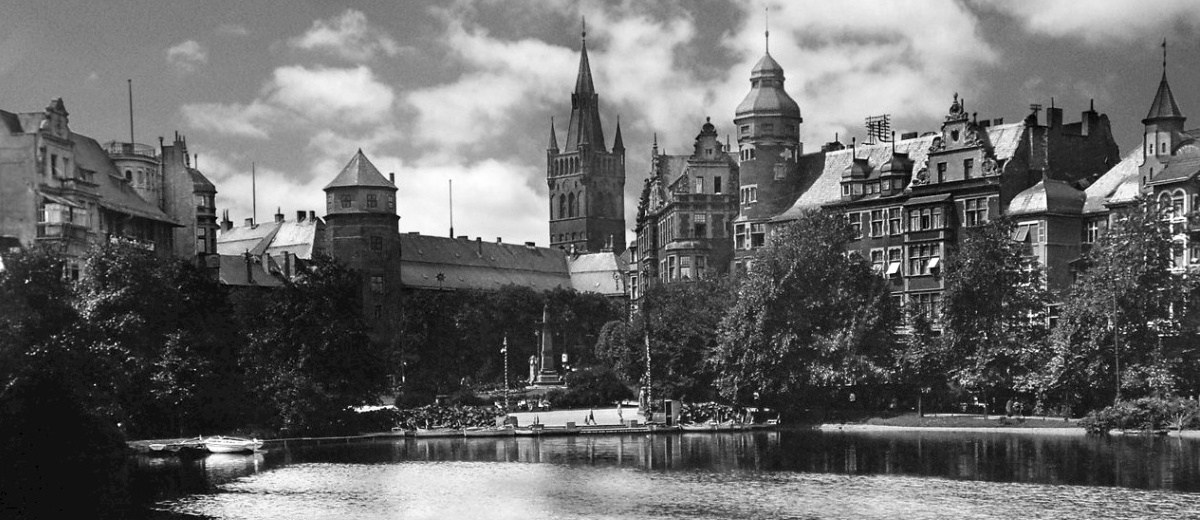 Excursions in Kaliningrad region
Choose the most interesting excursions in Kaliningrad, Königsberg and East Prussia, Kaliningrad region
You can walk around the city just for fun, but double the pleasure is a walk with a knowledgeable guide. Not surprisingly, the museum city of Kaliningrad abounds with excursions for all tastes. Let's choose the most interesting excursions according to the reviews and go!
Kaliningrad sightseeing tour
Tourists are invited to taste the concentrate of historical sites of old Koenigsberg – 5 beautiful gates, kirches, Fish Village and Kant's Island.
Feedback: "Although I knew a lot about my city, but many facts I heard for the first time. It was lively, fresh and very informative", Sergey.
Amalienau district – the soul of Konigsberg in Kaliningrad
Tour of the Amalienau district leads through the German cobblestone streets of the early 20th century. Tourists will get acquainted with German architecture of different styles – these are century-old houses, rich villas, the old kirsch, educational and administrative buildings.
Feedback: "Nastya is a tour guide, in love with the old Koenigsberg and has an excellent understanding of history and architecture. The presentation of the material, the format of the tour – everything is top-notch!", Anna.
Museum apartment 1920 – the living history of the city.
It's not just a tour – it's an apartment-portal to the past 100 years ago. Immersion full – from the interior, rare furniture and to the smallest household items.
Response: "We saw and even touched the life of a city dweller in 1910. During a cup of coffee the hostess revealed the secrets of every thing and told a lot of interesting stories", Jelena.
To the Curonian Spit through forts and castles
Your visit to the nature park of the Curonian Spit is supplemented by visits to the largest fort no. 3, the perfectly preserved Nesselbeck Castle (14th century) and other monuments. On the Spit tourists will visit the museum "Curonian Spit", Rybachy village (lunch), "Dancing Forest" and the dune Efa.
Response: "I didn't even notice how 7 hours of a fascinating walk, lively communication, interesting information from an expert in his area passed", Lyudmila.
Sovetsk-Neman: Orthodox shrines and German architecture
Unusual excursion will lead to not so advertised, but remarkable places. You will visit the elegant St. Elizabeth Convent, a bird park, an ostrich farm, Sovetsk with its history, the Neman River with its legends, the city of Neman and the ruins of Ragnit Castle, and much more.
Response: "Sergey showed us such places that we would have never seen by ourselves. My daughter was pleased with the many legends, which she adores", Olga.
Lovers in Koenigsberg
Love will take you into the history of Duke Albrecht and Dorothea of Denmark, a vanished French street, Scheffner Landscape Park, Luisenwal Park, Waldau Castle and the German restaurant "At Aunt Fischer's."
"Concise, concentrated and fascinating! This is the first time I've seen a tour accompanied by music!", Alexander.
History of Prussia – History of the Kaliningrad Region
Rich excursion through the Kaliningrad region from an archeologist and historian – from pagan tribes, crusaders, the Middle Ages to the Germans of the 20th century. On the route there are sites such as Sambia, Vargen castle mound, Romanovo, Pionerskoye, Setlogorsk and the house-museum in the village of Otradnoe.
On the traces of amber room
The veil of amber mysteries begins to open from the park Luisenwal, then the church in Kumachevo, on the beaches, mines and curiosities of the village of Yantarny.
Feedback: "This is the best guide in Kaliningrad – sincere warmth of communication, informative and not a second of boredom", Irina.
Chivalrous Castles of East Prussia
Auto-tour through the ancient regions of East Prussia: Sambia, Nadrovia and Natangia. Tourists will visit the knightly castles of the Teutonic Order and learn the concentrated history of the region.
"Take a trip through time with a lot of interesting stories and facts," Vladimir.
Excursion to the most western cities of Russia – Baltiysk, Yantarny and Donskoe
A vivid tour of Russia's westernmost cities – Baltiysk and the citadel of Pillau, the village of Yantarny and the amber factory, Donskoe with its high steep banks.
Response: "All the sights of Baltiysk, Yantarny and Donskoy in one comfortable auto tour!"
Choose the excursion that suits you. If you have little time and a limited budget, there are sightseeing tours around the city. And if you have plenty of time, then you are welcomed by group outings for 6-7 hours with a lot of impressions.
Book the best author tours and photo shoots in Kaliningrad region
Organizational details of the trip and photo session.
Number: up to 4 people (car ride) Options for the tour are discussed – more beautiful photos in popular places and not many movements or more hidden historical sites and hidden quiet places and more movements and time for that. The price includes guided tour to interesting locations in the surrounding area and a series of electronic photographs.
Details of the itinerary are agreed upon with the client at their request and the time and season.
Meeting point
Start of the tour Kaliningrad, at the parking lot at the House of Soviets. We will discuss the exact meeting place after booking.
Call and book an author's tour to the sea today: + 7 911 475 72 48
A little about me, Anastasia Shafranova, your tour guide: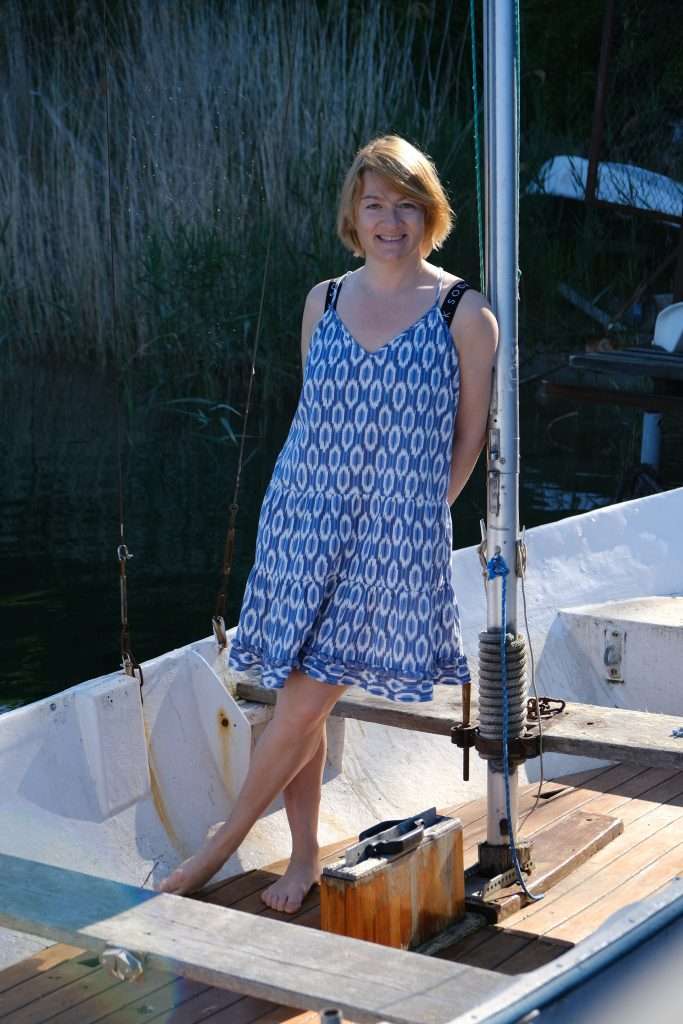 1. I am a creative tour guide. I approach each trip creatively and take into account all the interests and requests of you, my favorite customers.
2. I was born and grew up in Kaliningrad and I know the history of Kaliningrad region very well and I am in love with our land. And I will tell you all the most interesting things about this wonderful land and its history.
3. I'm one of the founders of the tourist site "Kaliningrad Sea" which you can visit, which has already been visited by more than half a million people since its foundation.
4. I have higher education from I.Kant Baltic Federal University, I am a historian-philosopher and I wrote my thesis on philosophy and aesthetics of my countryman Immanuel Kant.
5. I have a lot of creative occupations from interior design and author clothes to photography and floristics and organization of creative and corporate events. And on a tour I can tell and show you different nuances and aspects of culture, nature and history of life in Kaliningrad and East Prussia.
6. I am a creative photographer. I love photography and photographing people, revealing their character in new places in the Baltic. And I will be happy to photograph you and your family in the best locations of our region. Check out my portfolio site: http://nastyashafranova.ru
7. I have been traveling in the region for more than 10 years, regularly taking friends and acquaintances to the best and hidden places of beauty and power of former East Prussia.
8. I am a driver with 20+ years of experience. I drive a comfortable Subaru Legacy premium car. And I have a very gentle driving style and you will be comfortable during the tour.
9. I'll be glad to show you all the best places of power and beauty in Kaliningrad and Kaliningrad region from Furry Mountain, Krasnolesia to Gauzup Gorge and picturesque cliffs in Donskoe where the mass tourist routes don't take you.
10. I will share with you during the walks interesting places for locals, different bikes, superstitions and stories of our region, I will show you where the best cafes and restaurants for locals and museums and stores are, where it is interesting and fun to spend time in case of bad weather.
With me it is cozy, fun, interesting, and comfortable – we discuss the time and details of the trip, take our time, and enjoy life and the moment on the Baltic coast in the Kaliningrad region.
The average cost of the tour:
Overview option (inexpensive – photo session and mini sightseeing tour in the city) : 2-2,5 hours – 5 thousand rubles
Comfortable – 4-5 hours (1 city and its surroundings and photo session): 8-9 thousand rubles
Individual excursion for a full day – 10-12 hours (full day trip to the region, several cities and places, photo session in all locations) – 14 thousand rubles
The cost of an extra hour tour separately – 1 thousand rubles
The cost of an additional hour of photo session separately – 2.5 thousand rubles
For a family and travel to neighboring cities from Kaliningrad – I recommend to take the maximum at once.
Because of the large influx of tourists in the Kaliningrad region and the popularity of our website, book this tour right now to dates for your trip were free.
Zvonite and book your beautiful photos and vivid and interesting experiences today with my travels in the Kaliningrad region: