8 best tours in London in Russian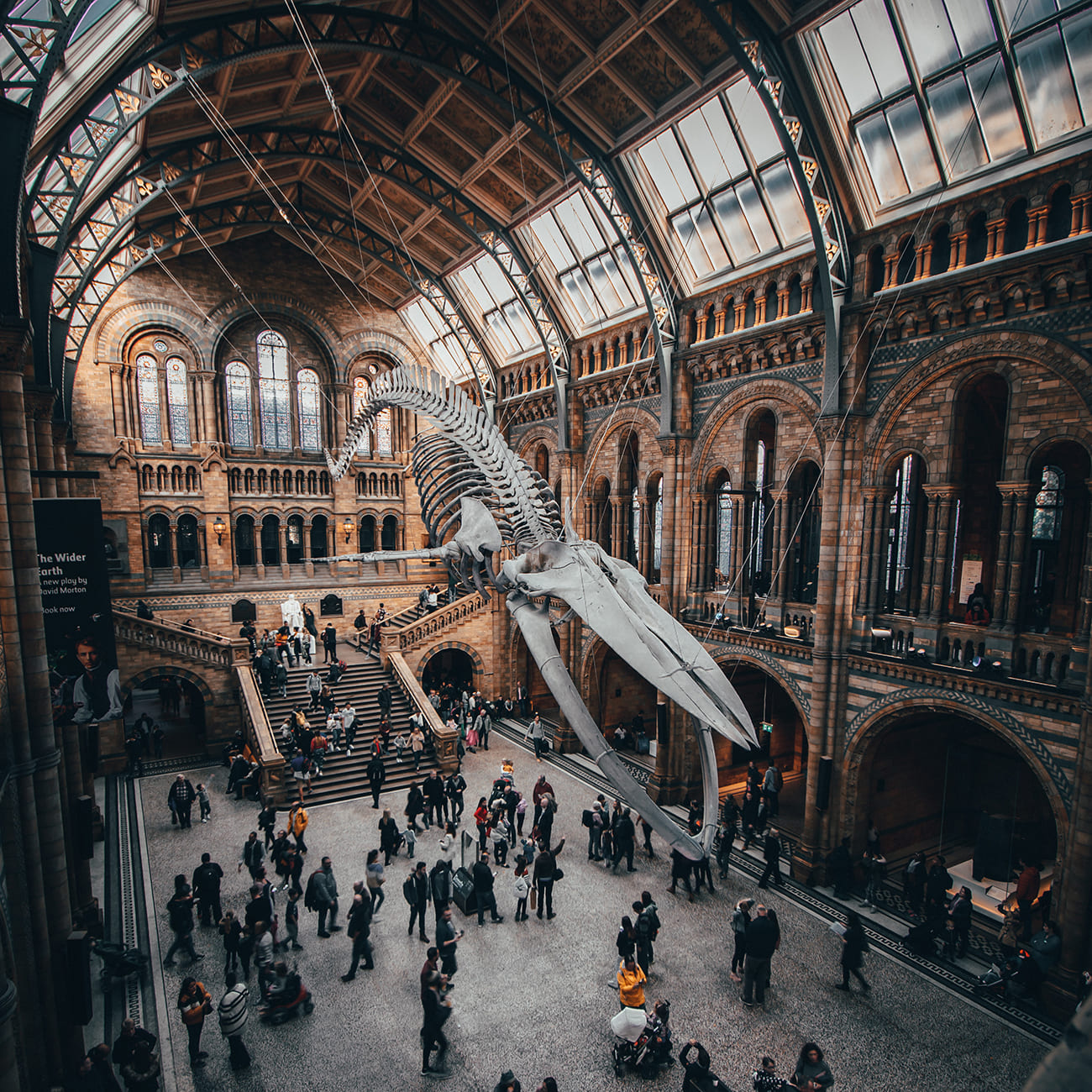 It's nice to travel around the British capital with a guide! We tell you about popular group and individual tours in London in Russian. Check out our prices and reviews of our tours.
London tours in Russian on Tripster & Sputnik8.
The most important things in London in 2,5 hours
Tour of London starts at the famous Trafalgar Square. You will visit the residence of the British Prime Minister at 10 Downing Street, walk through the Arch of the Admiralty and see the legendary Big Ben. Your guide will show you College Garden and tell you what fruit and vegetables grew near Westminster Abbey centuries ago. A walking tour of the city will end with a stroll through the lively Regent Street and Piccadilly.
Price . For a group of 1-4 people, £130. For each additional participant, £30.
Maria : "There were six of us, including two children. No one was bored or tired. A great tour to get to know the city."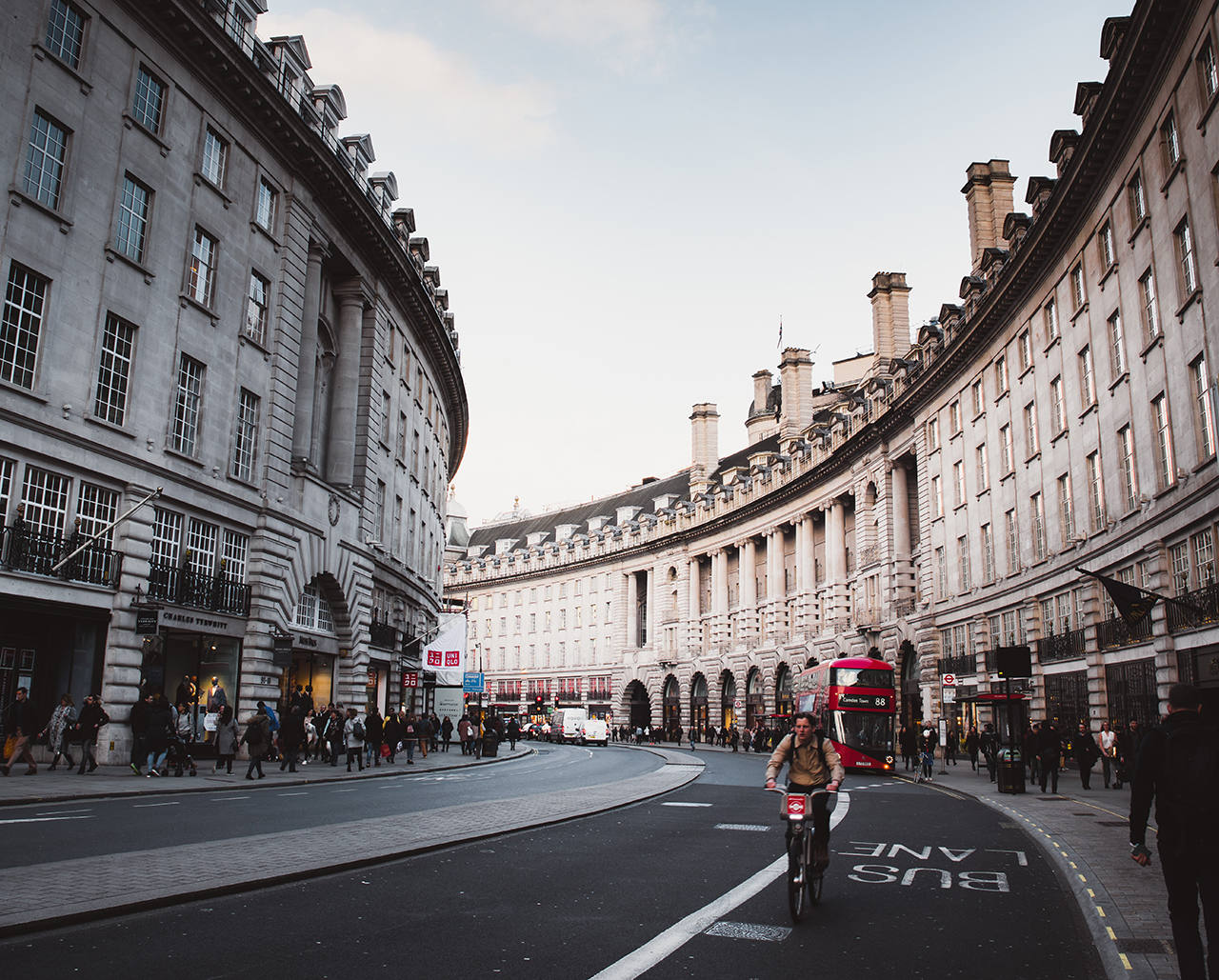 Regent Street. Photo: withluke / unsplash.com.
Tour of the British Museum.
Britain's premier historical and archaeological museum was founded in the mid-18th century. Today, its 94 galleries contain the richest collections of artifacts from around the world. The British Museum is free to enter, but walking the halls with an experienced guide will give you a chance to see the most fascinating parts of the exhibit and learn lots of interesting facts. Find out which museums in London have free admission.
Price . The tour costs £22.3.
Veronica Sch. : "The tour guide was amazing in telling everything, humoring and surprising with his knowledge."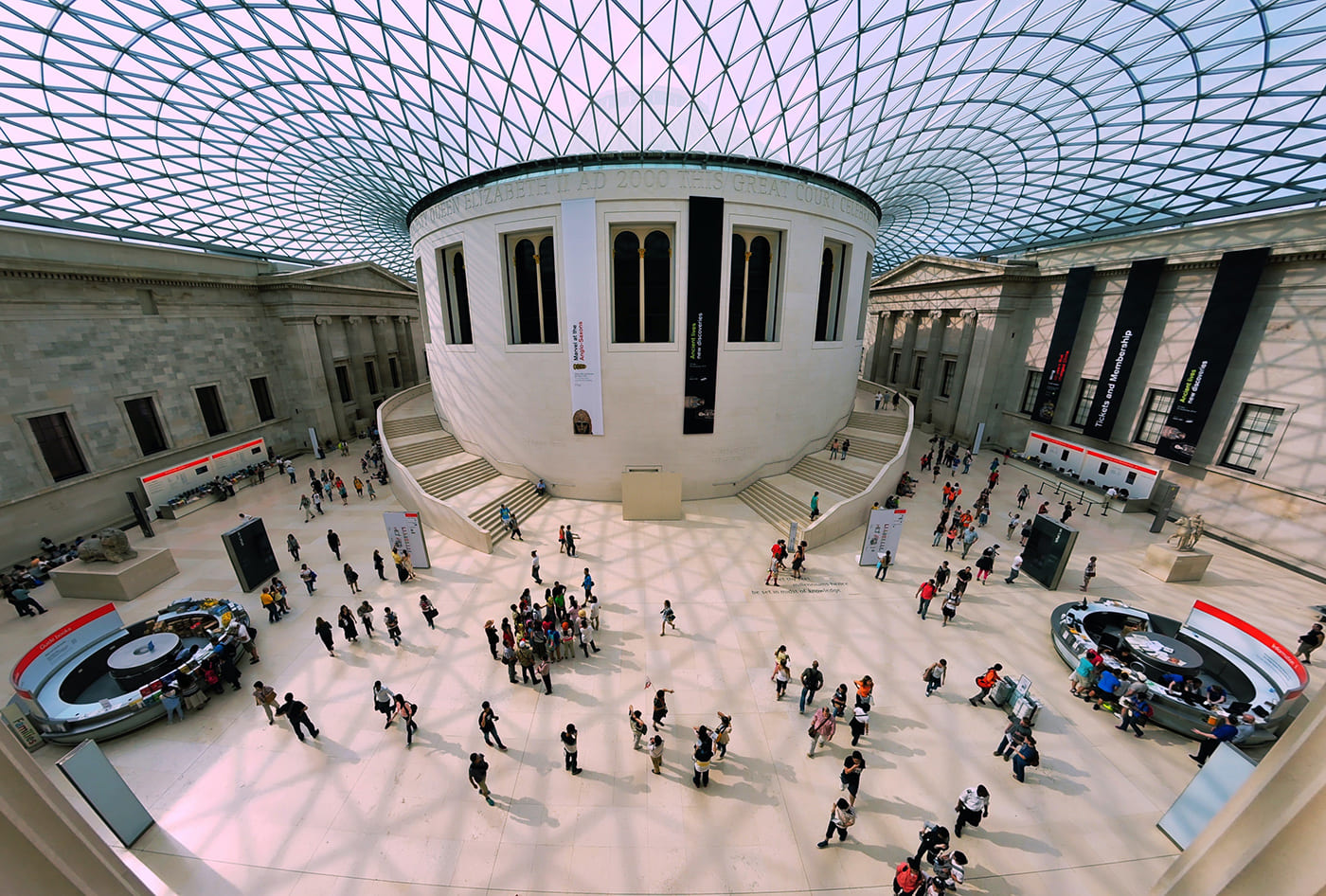 Courtyard of the British Museum. Photo: sonance / unsplash.com.
Through the Tower of London.
The ancient fortress is not only one of the city's most famous landmarks but also the place where the history of Britain was written. Feel the spirit of the Tudor era, learn about secret conspiracies and intrigues, see the scaffold, the jewelry of the English Queen and the largest diamonds in the world. A three-hour tour in Russian will help you immerse yourself in medieval London and understand the origins of the British national character. There is a restaurant on the grounds of the fortress where you can have lunch.
Price . For a group of up to 10 people it's 210£. Tour participants buy admission tickets to the Tower separately. They cost 28.9 £. We advise to buy tickets on the official site of the Tower.
Natalia: "Olga is passionate, artistic, amazingly educated storyteller! She involved and immersed us in the centuries-old history of the Tower to such an extent that we want to read and study the subject more deeply.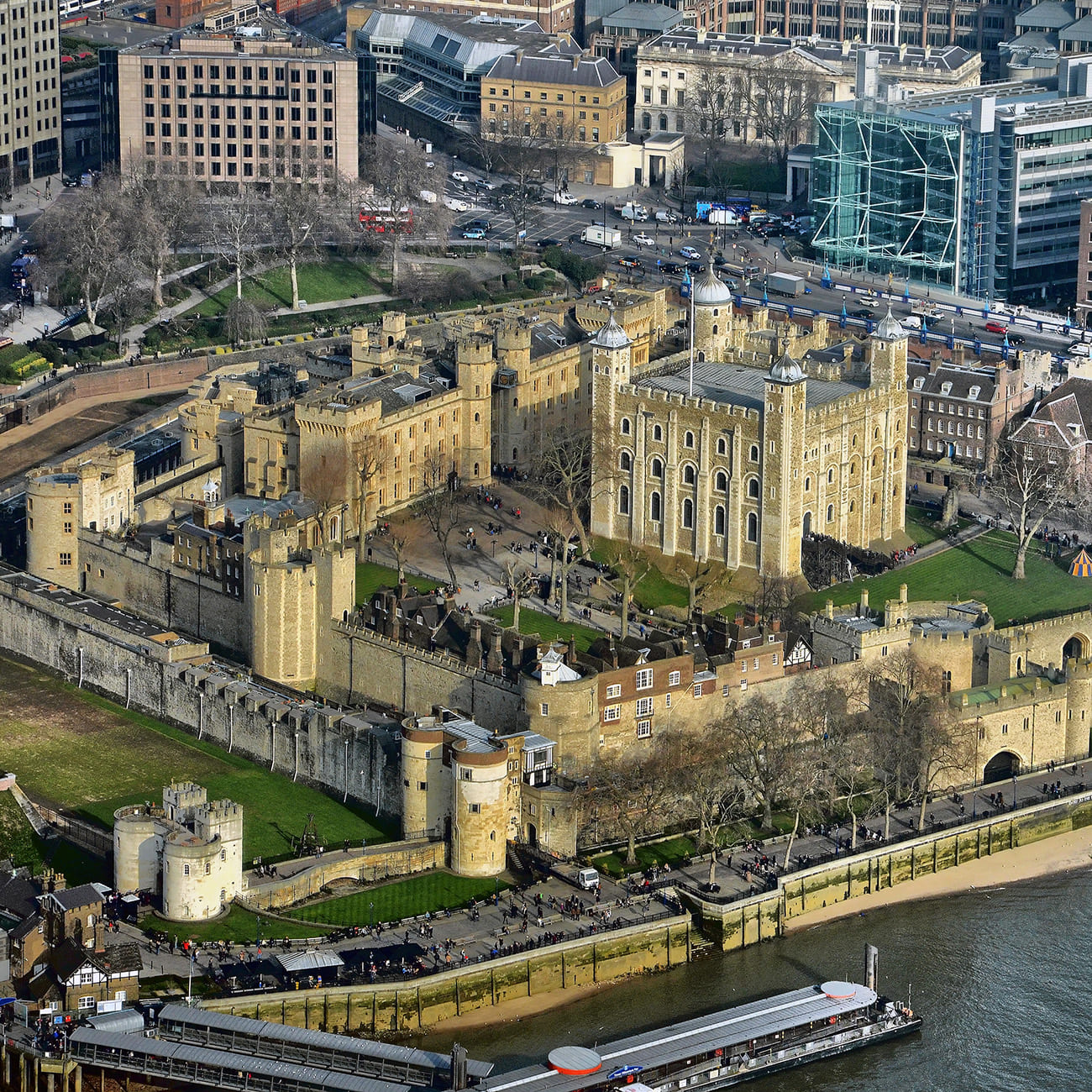 The grounds of the Tower of London. Photo: [Duncan] / wikimedia.org / CC BY 2.0.
To Stonehenge and Salisbury with a guide
Just outside London are some real treasures – a mysterious 5,000-year-old stone structure and a huge medieval cathedral. The bus tour takes 8 hours. You'll visit Salisbury, walk through the narrow streets of the historic center, and see Salisbury Cathedral, the tallest in the country. Then the bus takes tourists to Stonehenge. Experience the strangeness of this place and learn new facts about the construction of ancient megaliths!
Price . A full-day bus tour from London costs £98.3.
Azatot19 : "Stonehenge is beautiful, and Salisbury Cathedral is even better! And the town itself is very nice and colorful."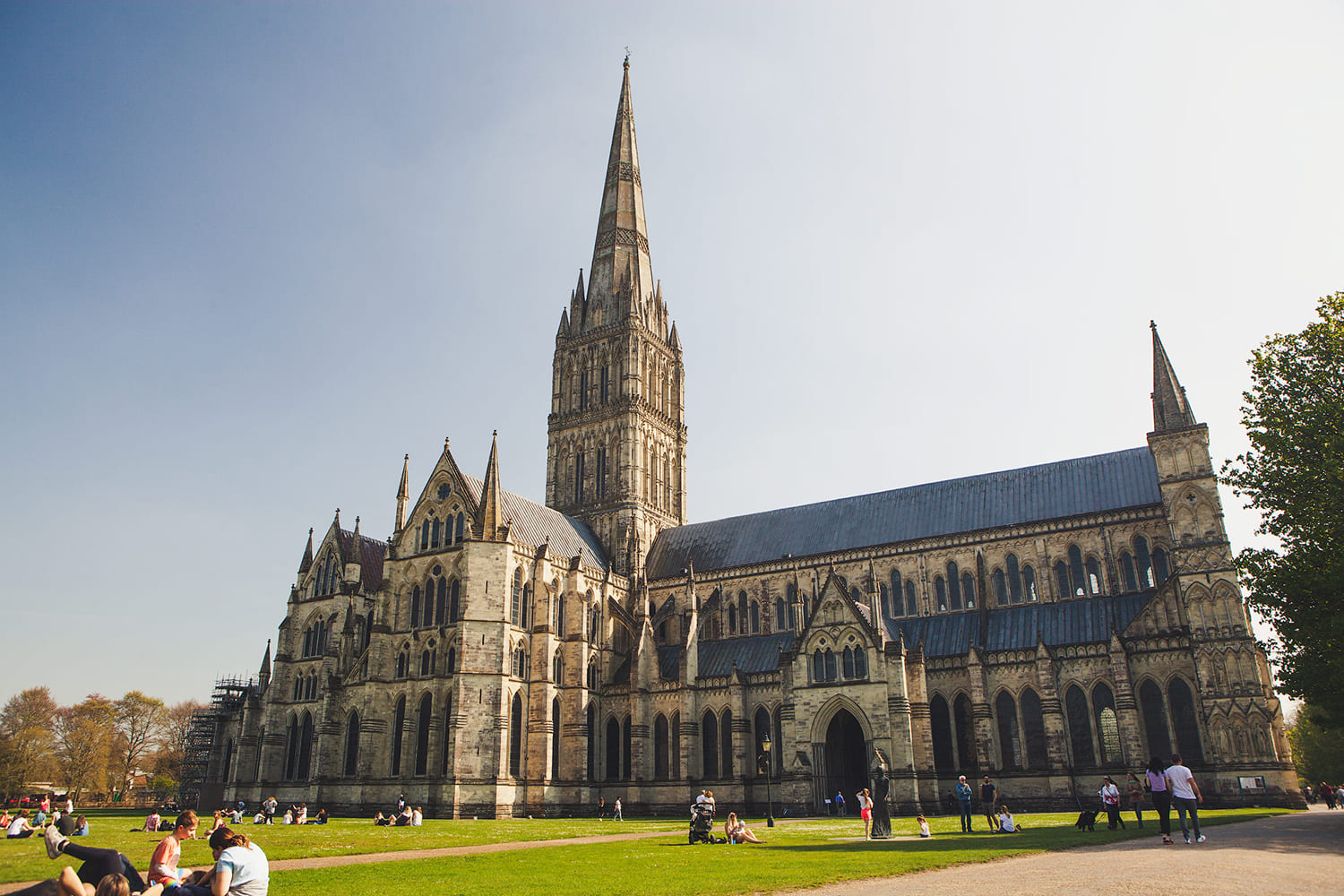 Salisbury Cathedral. Photo: WASD / wikimedia.org / CC BY-SA 4.0.
Through London's old pubs
British pubs aren't run-of-the-mill pubs but legendary guardians of local tradition. Take in some of the Britain's most colourful pubs and see why they belong in Britain. Take her on how the Romans were involved in Britain's drinking establishments, what they used to drink instead of beer, and the difference between ale and lager.
See London from the inside out! A 4-hour walk through the city and a tasting of different beers.
Price . A tour for a group of up to 5 people costs £130.
Tatiana : "Intelligent, calm, structured narration! Nothing superfluous, everything is to the point! London's pubs are a must-visit.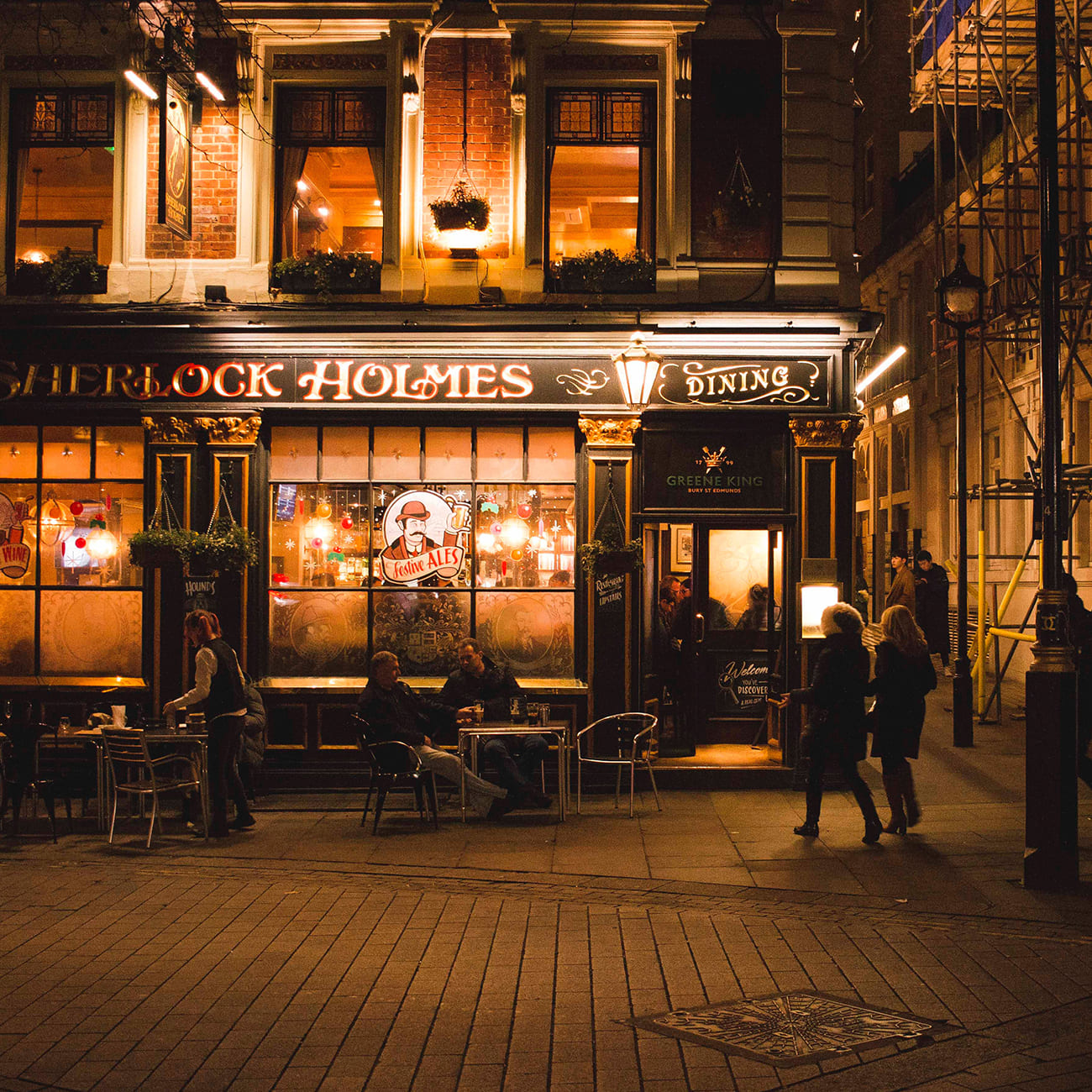 A traditional pub in London. Photo: groblechnersara / unsplash.com.
Through Harry Potter's London.
A tour of Harry Potter in London is interesting for both children and adults. The guide will take you through the London streets where J.K. Rowling drew inspiration for the book and invented a world where ordinary people live alongside wizards. It's a miracle to see the filming locations of the legendary movie, the Ministry of Magic building, Hogwarts Dining Hall and the famous Hole Cauldron pub! The walk around London lasts 2.5 hours.
Price . A group tour costs £27.
Efimovad : "Good tour. Lots of interesting details about the city and the film."
Journey to Oxford
Why good old English University has become one of the most prestigious universities in the world? An extraordinary tour from London in Russian will help you immerse yourself in student traditions, see the famous colleges and the magnificent Bodleian Library. During the trip you'll see Stradivarius violins and an ancient collection of rings in the famous Ashmolean Museum. You'll visit the Alice's Shop and can buy Alice's favorite treats and wonderful souvenirs from the Looking Glass.
Price . For a group of up to 5 people £195. Tourists pay separately for public transport to Oxford. A round trip bus costs £18 and train tickets are £29.5.
Serafima: "It was interesting, we learned a lot about the structure of the university. The only wish is to think of a couple of rest stops."
View of the campus from the Radcliffe Rotunda, one of the Bodleian Library buildings. Photo: theodorrr / unsplash.com.
Soho and Covent Garden entertainment districts
London isn't just the Tower, Big Ben, and stodgy tradition. The British capital has plenty of neighborhoods where you can relax, have fun, and enjoy yourself! Discover the beer gardens where Charlie Chaplin drank beer and the Beatles and Rolling Stones recorded their albums. Soak up the unique atmosphere of the city at night! Walk past ethnic restaurants, London theaters, coffee shops and clubs!
Price . The tour costs 31£.
Tatiana I. : "Simple, accessible and talented guide charges with her love for London, its history, culture and traditions.
Neil's Yard is an alleyway in Covent Garden between Short Gardens and Monmouth Street. Photo: elissarhaidar / unsplash.com.
Top 10 London excursions – prices in 2022

My first three-day trip to the "capital of Great Britain" I planned couldn't have planned any worse – tours in London mostly passed me by. I spent 60% of my time "exploring" Oxford Street – the main local shopping street, and in the remaining 40% I tried to squeeze in the immensity.
I never got to see a lot of the sights. But a negative experience is also an experience. Next time I will not make a mistake! Learn from my mistakes
Content
Prices and description of excursions in London
The British capital is not only red telephone boxes and double-decker buses, but also 3-4 kilometers of must-see sights. Tours in London are held both in standard palaces-castles-museums, and along "unknown paths": Baker Street, where the inimitable Sherlock Holmes lived, King's Cross station, where you can leave for Hogwarts (having an invitation brought by an owl is mandatory!), pubs, where you can listen to music, drink beer and with clear conscience call this trip a cultural program.
The official currency of the United Kingdom is the pound sterling, and prices are quoted in it. Approximate exchange rate: 1 pound ≈ 80 rubles.
Popular tours in London and prices in 2022: (in Russian!)
Allows you to orient yourself in the city and build a further route. Take on the first day! An excellent option for London with a transfer.
Alternative: look inside the action itself – at the Warner Brothers film studio and the pavilions where they filmed Harry Potter (and where all the props are kept)!
Tickets cost ₤45 (adult) and ₤37 (child under 15) separately. But you also have to get to the suburbs (≈1 hour).
2) To save money: a river streetcar runs from the fortress to the center. It is part of the public transport system, and the ticket costs only ₤6.5 (+ admission to the Tower).
Of course, such a tour could easily be a self-guided tour. Therefore, it is recommended for those who want to learn a lot about London from a local.
You can get into the Abbey for free. But you need to catch the day. The church is active, there are services on Sundays, where those who want to come (you can see the schedule on the official website).
You come to London, you want to see Stonehenge – and where to look for a tour to Stonehenge, but in Russian? So keep this one in your bookmarks!
For myself, I would change my accent a bit – just because I don't consume – and take a tour of coffee houses and tea rooms
Get ready for crowds of people! The cheapest tickets are on GetYourGuide, the official site is more expensive. If you buy in advance online, it's ₤32 vs. ₤34 for an adult.
In London, this red bass can be combined with a hop-on, hop-off boat that follows from 4 piers in the city (included in the price).
Well what can I say, a tour for the amateur. Like me I skipped school a couple of times to find out who the killer was (if you know what I mean).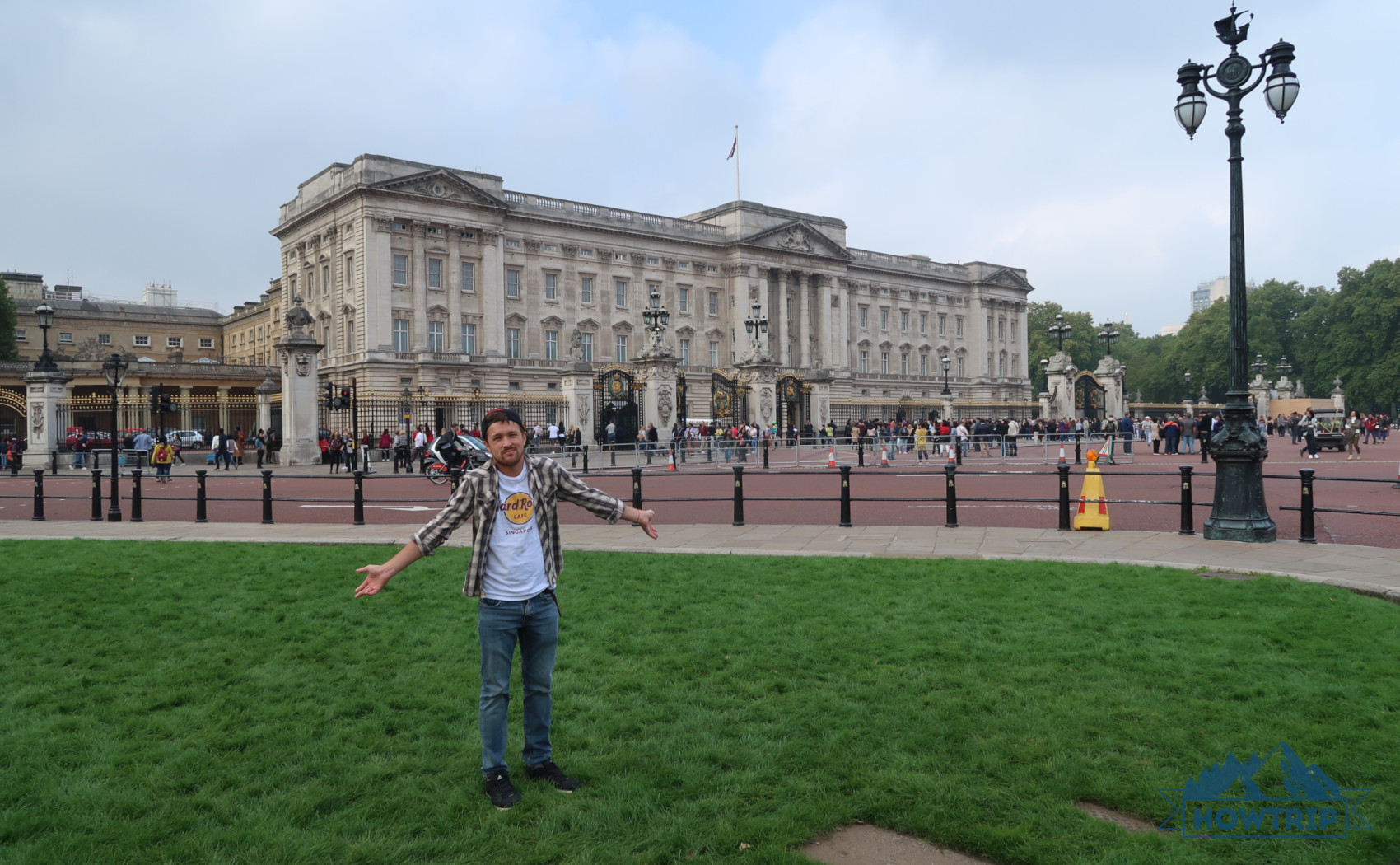 Our London trip experience.
The UK was my big English dream, which came true with a month-long language course in Portsmouth. I went to London by train for the weekend. I had no solo travel experience at the time, which partially excuses the ill-conceived cultural program.
What I did wrong:
× Didn't prepare for the trip at all; didn't even read the Wikipedia page about the city
× I went shopping on the first day
✓ Bought a ticket for the sightseeing tour.
When I heard from the guide on Sunday lunch about Bakerie Street, where the famous detective lived, I almost cried, I wanted to walk there so badly, but alas, next time!
The limited travel time is the best reason to plan your itinerary carefully. In 1 day you can see all the major attractions of London, if you take a sightseeing tour. And in the evening you can sit in a pub. In 3 days you can explore the city in detail, with an emphasis on places of interest.
Day 1: London sightseeing tour + Buckingham Palace
One of the few active palaces in the world has many variations of tours: to the stables, to the royal gallery, etc. I like the option of a traditional tea party after touring the palace (English only, look it up on GetYourGuide). To be honest, I had the picture in my head that five o'clock tea was something of a siesta in Spain, found in every establishment. But no! So this is a chance not to miss.
Day 2: Tower + boat trip to the center.
Day 3: Harry Potter Museum + pub crawl, which will logically flow out of a creamy beer tasting at Warner Brothers Studios.
Editor's tip on how to get to England without too much paperwork (read, no visa needed): if you're flying to/from the US or Canada, have a valid American or Canadian visa and a long layover: in London without a visa in this case you can walk for up to 48 hours! Tested by us in September 2017.
London sightseeing tour in 2.5 hours / Walk around London
A sightseeing tour is the best way to decide what to see in London. It's wise to take a bus tour with walking elements. The city is large, the attractions are scattered throughout it, it is not realistic to walk through it all. Very many (if not all) companies offer an audio guide in Russian. And Tripster has a bunch of tours with a live Russian-speaking guide.
Price: group ₤15-55 per person, individual tours ₤60-320.
Duration: 2-4 hours.
In the Footsteps of Harry Potter / Harry Potter Museum.
England is firmly connected to Rowling's famous magical story. Through the Internet you can book a tour of the places in London associated with the events of the book. Most often, these are fixed-price tours (₤160-₤180), which can be taken by a small group of up to 15 people. There are no "plushies" as part of the group – all additional costs (travel, souvenirs, photos) are the responsibility of the tourists.
What fans of the saga of Harry and his friends really need to see is the Harry Potter Museum. It was created by Warner Brothers, and it consists mostly of movie sets. There's the Great Hall of Hogwarts, the Forbidden Forest, Platform 9 ¾, and other iconic locations and characters.
Price:
A tour of London with a Russian-speaking guide – ₤170 for a group of up to 8 people.
Harry Potter Museum with round-trip transfers: adults ₤85, children ₤80.
Duration: 3-7 hours.
Tower Treasures.
England is a country with an ambiguous history. A visit to the Tower is definitely included in those tours in London that are worth listening to in Russian (if your English is not fluent). The centuries-old walls of the fortress are the best scenery for sometimes bloody tales of British victories and defeats.
Price:
Group ₤45 per person (includes admission tickets),
Individuals ₤200 for a group of up to 10 people.
Duration: 2-3 hours.
Для самостоятельных: билеты в Тауэр >>
Walking the City – 2000 years in 3 hours
To make your vacation in London as informative as possible, you can combine a walk through the historic center of the city with an excursion into its past. How did a small Roman settlement become one of the world's key financial centers? A walking itinerary with a knowledgeable guide is priceless.
Price: from ₤78 (for 1-3 people) to ₤210 (for 20 people). Pick the right one on Tripster.
Duration: 2-3 hours.
Windsor Castle and Buckingham Palace for a full day.
Generally, these are group bus tours of the main residences of the British monarchs. But such tours are organized only in English. Although a tour to Buckingham Palace is possible with an audio guide in Russian.
Price:
tour is about ₤100 per person on GetYourGuide
₤25 за взрослого и ₤14 за ребенка – билеты в Букингем >>
₤22,5 за взрослого и ₤13 за ребенка – билеты в Виндзор >>
The Fate and Treasures of the National Gallery
Although admission to the museum is free, in some cases it's worth splurging on a tour guide:
you are interested in art and like to listen to lectures on the subject
If you have children traveling with you, it might be good for them to "touch art," but you can't tell them yourself except for "this is the house with the chimney and that's the uncle with the beard.
Price: ₤20 per person (group tours on Tripster).
Duration: 2 hours.
Stonehenge and Salisbury.
If you have time in London, another place you "really need to visit" is Stonehenge and the nearby town of Salisbury. Mysterious boulders of stone, standing in a circle since the time when Britain did not even exist. What the structure was used for is still a matter of debate among historians. Bonus: Salisbury's Gothic architecture and traditional English landscapes from the bus window. Great tour from London for 1 day!
Price: ₤85 per person.
Duration: 8 hours.
Excursions in London on your own
In London, everything about paying for human resources is quite expensive. A guide in London is not a cheap treat. Advice for those who have plans to do "little blood":
➢ the cheapest tours are group and English-speaking (the maximum is an audio guide in Russian),
➢ many places you can see on your own (google and wikipedia to help),
➢ no one canceled the option Free Walking Tour, but again, in English.
Remember, the best tours in London are the ones after which the soul feels good, and the purse is not (quite) empty!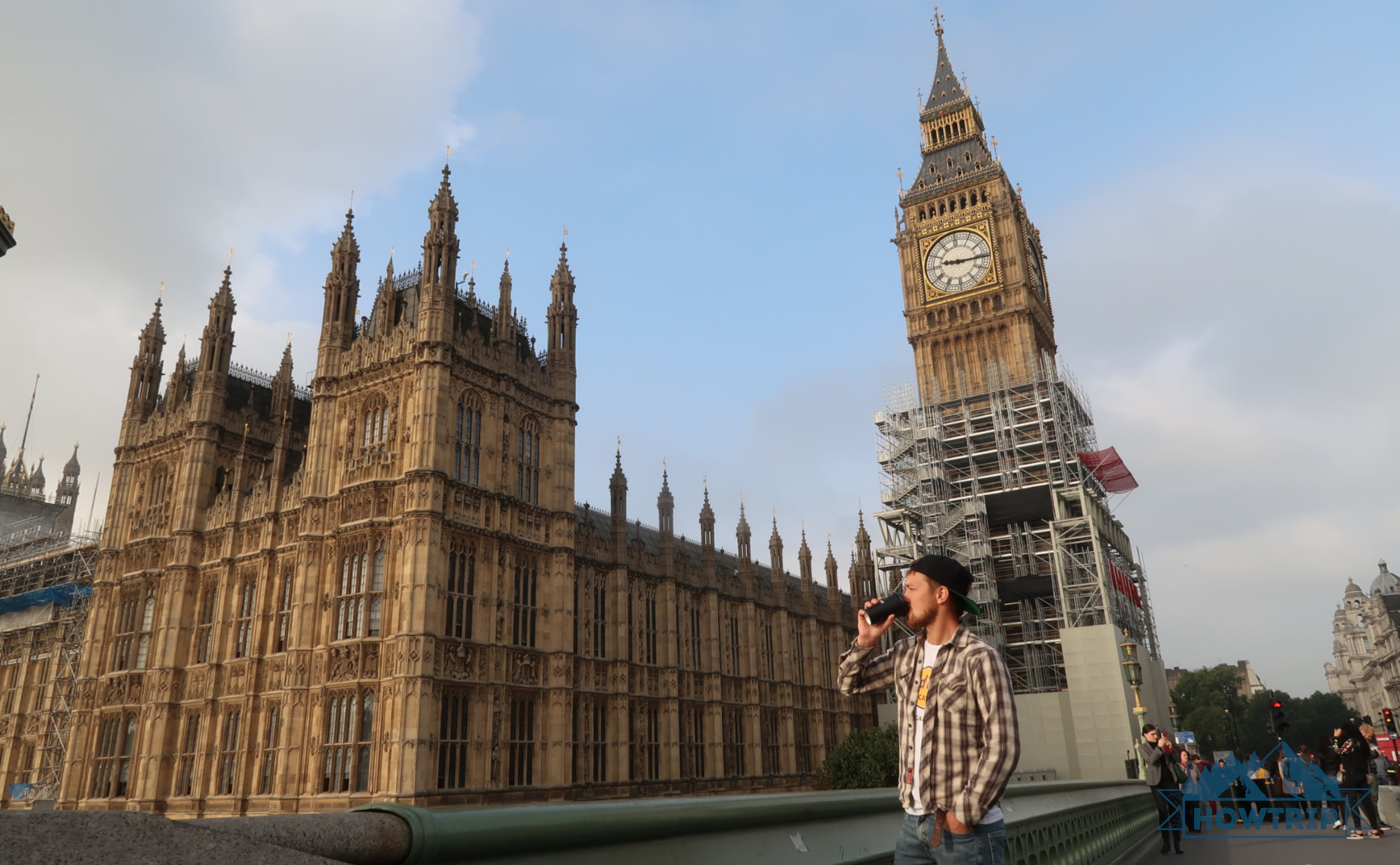 City Walk + Boat Trip
If you're not planning to buy a guided tour of the City, you can get a similar set of experiences (and more) on your own. It's free to wander around and see the famous "Cucumber", inside-out house, the Royal Exchange, walk to the Tower Bridge. Take the boat ticket (on the side of the fortress, just behind the bridge) – ₤6.5 and ride to the center.
Lifecycle: buy a drink to take ashore. The boat is non-touristy, you can't shop on it, and you want to look at the fantastic views on the shore while sipping something nice.
Walking tour of the center + London Eye
Another itinerary I've mapped out for my next tour to London, and I'm sharing it! Please, I'm not sorry
From the National Gallery – through Trafalgar Square – down Whitehall and past Scotland Yard straight to Big Ben. Then walk along Parliament House, lay on the grass at Victoria Tower Gardens South. Then cross the Lambeth Bridge to the other side of the Thames and head in the opposite direction to the London Eye, the giant Ferris wheel. The views of Parliament and Big Ben are spectacular from this side of the river, and there are many times fewer tourists (why remains a mystery to me!).
A standard ticket to the London Eye is ₤27 for an adult and ₤22 for a child. How much the various extras cost, like champagne during the ride, can be looked up on the website (spoiler, ₤41). By the way, it's better to buy your ticket online, it will avoid a giant queue and save you a couple of pounds.
Where is the best place to buy tours in London? Tourist reviews in 2022.
In my travel experience, tourists mostly fall into 2 big categories:
✓ Arriving in town, hitting the local pub, and then it's up to you!
Monday – national museum, Tuesday – old town, Wednesday – opera, Thursday – shopping, Friday – pubs!
There's no right or wrong here. On vacation, everyone lives at a pace at which they are comfortable.
Those who belong to the second type (excursion Europe is more interesting to them), with the advent of the possibility of online booking has become noticeably easier. You buy all the interesting excursions from home, rather than looking for travel agencies on the spot (who even risk looking for them in London, especially without perfect English?)
The largest services for selecting routes with a guide:
The first two are good with Russian-language tours. Plus Tripster has a lot of author itineraries. Minus: it can be quite expensive.
GetYourGuide pleases as an official ticket seller for museums, palaces and other attractions (like a Ferris wheel) and the availability of cheaper tours (because they are in English).
Well, go to Airbnb Impressions for an unconventional set of experiences (from sapsurfing in the park to a jazz club)!
Another deft tip: CouchSurfing. Reviews suggest that the service is known to most people for offering free lodging. However, many Londoners who can't accommodate guests are willing to arrange for a walk around the city. Tell them what they know, help them improvise their English, and just keep them company. Sign up, make friends
Copying materials is allowed only with a mandatory direct, active and open for indexing hyperlink to howtrip.ru.