Across the seas and oceans: 7 reasons to go on a cruise
Cruising is one of those ways of vacation, the popularity of which in recent years has only grown. On the one hand, new cruise ships are even more luxurious and comfortable; on the other hand, the number of options is enough to satisfy everyone. Here are a few reasons to go on a cruise.
The cost will pleasantly surprise
Of course, the cost of a cruise will vary greatly depending on the class of the liner, destination and time of year. But if you carefully calculate the costs, the benefit will be obvious.
And all because the price, as a rule, everything is included – you won't have to spend extra money on accommodation, food or entertainment. All you need to do is take money for expenses during the liner's stops.
Going on a cruise is especially beneficial for families and honeymooners. Discounts are often offered for these categories. In order not to get into an awkward situation and not to be left at sea without sufficient funds, it is better to study in advance what is included in the price and what you will have to pay extra for.
All the entertainment at your fingertips
Usually on a cruise you don't have to look for entertainments – everything is nearby, at your fingertips. Many liners have casinos, cinemas and theaters, while others even have art galleries.
If you feel like it, you can go to the gym or the pool, and in the evening – to restaurants. "Education at sea" is gaining in popularity, in particular, cooking courses. It will not be boring: only the client decides how much fun he needs.
Variety and the opportunity to visit many countries
There is no other form of recreation that allows you to visit many different places in such a relaxed way and in one trip. You only need to pack your suitcase once, and you won't have to worry about finding a hotel or restaurant during the stopover – you can always return to the liner for lunch or relaxation.
To find a cruise with a rich program, you first need to decide on a destination and look at the calendar. In April and October there are cruises in the Mediterranean.
In the fall, liners leave for the Caribbean, Cuba, and Brazil, and in the winter, Asia and Australia. Cruises erase boundaries, allowing you to do things you've only dreamed of doing before. For example, you wanted to visit an exotic country, but language barriers or other fears prevented you from doing so.
Food on board rarely disappoints
During a cruise, good food is one of the pleasures of the trip. Most ships are staffed by distinguished chefs, and the quality, variety and service on the liner are given a lot of attention.
Much of this has to do with history, because in the past only aristocrats could afford a cruise. And since then, this type of travel has been associated with increased comfort and good service.
It is believed that the "sophistication" with which the food will be served depends on the class of the liner. This is partly true, but even on an economy class ship there is a hearty meal, and the menu includes up to 60 dishes.
Cruise companies always welcome families.
When highlighting the most convenient way to travel as a family, a cruise leads the way. Often the fare includes a special menu, activities and entertainment, and a child-friendly attitude.
The liners have rock climbing walls, swimming pools, basketball courts, water slides and ice skating rinks. And that's not counting the opportunities offered at the stopover destinations, including pristine beaches and theme parks.
Cruises are convenient to plan
Since there's no accommodation or travel to worry about, all a tourist needs to do is pick a destination. And if the cruise is going to a large company, the task is simplified.
Many operators have special programs for group travel, including a selection of more spacious cabins. By the way, such customers are often given benefits in the form of free entertainment or travel in the name of the one booking the cruise.
Cruising is romance in its purest form
A large percentage of passengers on the liner are couples in love. Some went on a honeymoon, and some decided to refresh their relationship. The ocean, twinkling stars, a table for two – not a love cliche, but a very real experience, which the cruise gives romantics.
And we can't forget the special packages for honeymoons or weddings on board.
A cruise is cool! 9 reasons to sail on the sea
Going on my first cruise, I knew I was going to love it. But in reality. I didn't just love it, I was thrilled! Find out what cruises are so good for and what it's worth going on them for.
1. to have a proper vacation.
A cruise is a break from all the busyness and cares.
If you've been slaving away in the galleys, on a cruise you have a great time. On a cruise you can think about nothing, do nothing, nothing to worry about. Your only concern in the morning will be to decide how to have fun today. On sea cruises there is a pleasant atmosphere, people are relaxed, cheerful, happy.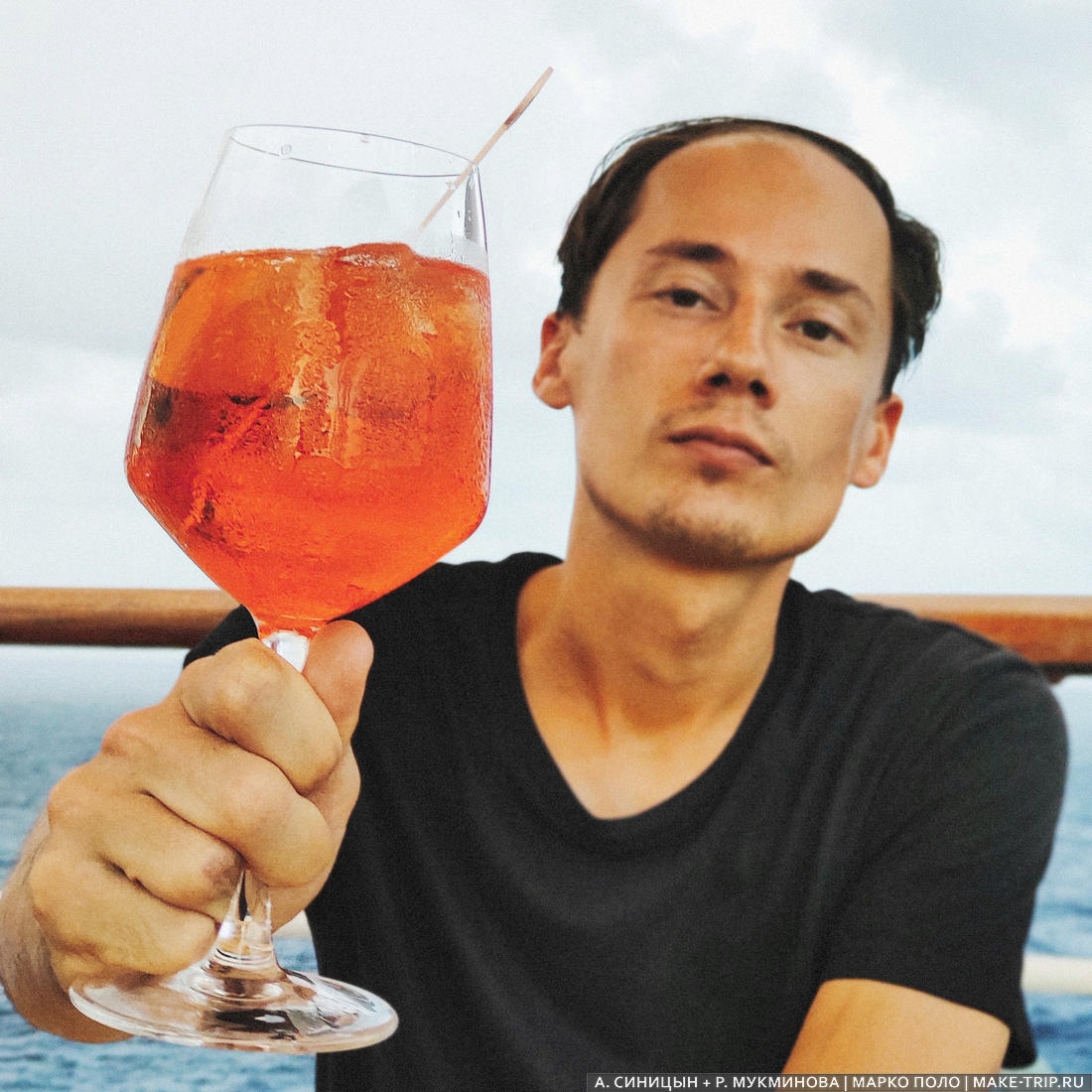 Let's relax! Drinking Aperol Spritz in the bar on the open deck of the liner.
2. Breathe
Even at many resorts you can run into the problem of gassy air. And what to say about the cities where we live! I am so loathe to breathe dust and exhaust fumes, that at one time because of this problem I left my beloved city – St. Petersburg. Rest assured, on a cruise you will forget what bad air means.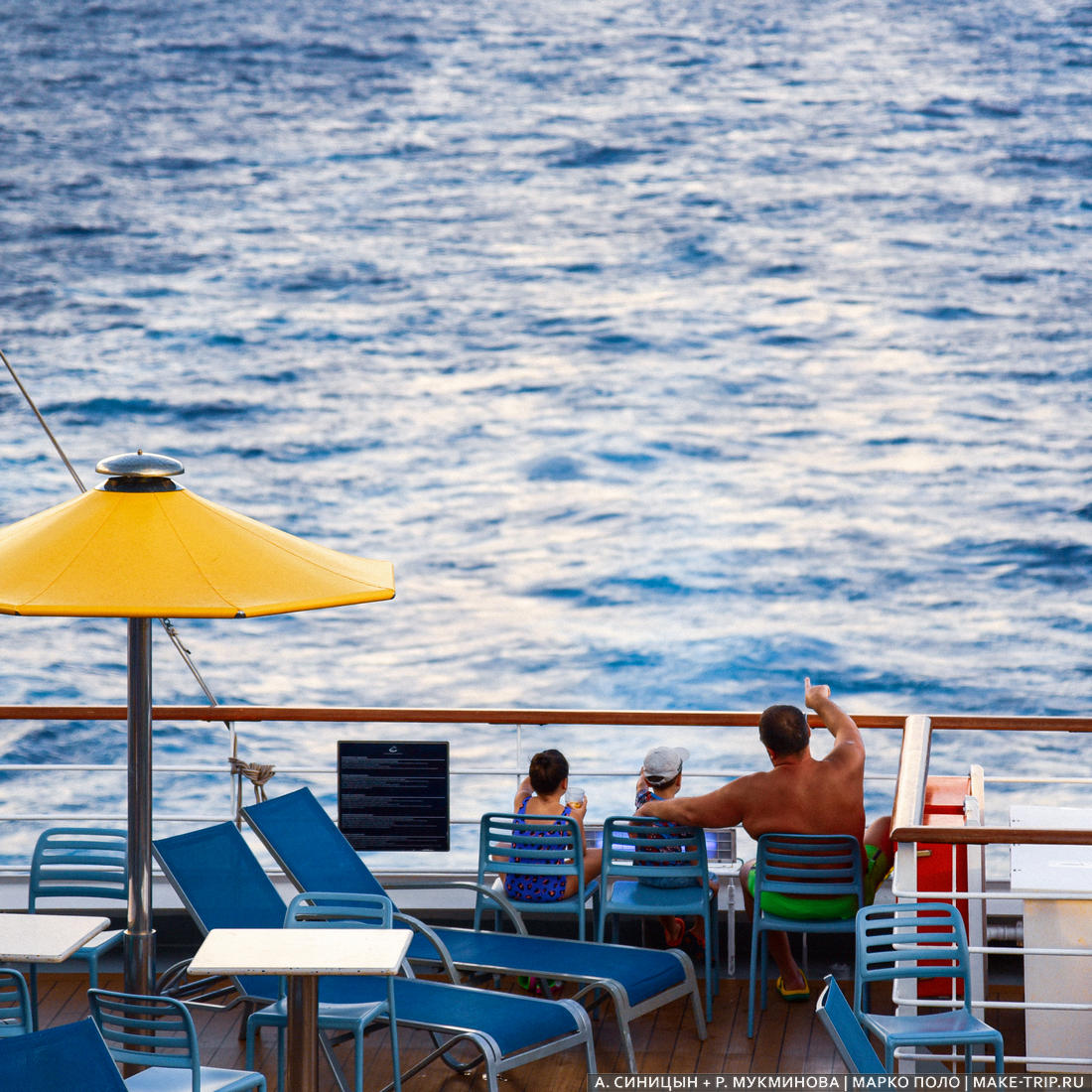 Breathe the fresh sea air on the open decks of the liner. It's a thrill!
3. Reload
With the right attitude on a cruise, you'll leave all your problems and worries somewhere very far away. And the lack of internet will help you do just that. Of course there is internet on board but this service costs extra money. It's a great excuse to forget about the internet and social networks for a week or two. I really advise you to do just that. Take a break from the internet.
Instead of the Internet, listen to live music in the bars, breathe the air on the outdoor decks, read books, swim in the pools, sunbathe – lots of activities. Open deck with bars and hot tubs at the stern of the liner.
4. Feel like a gourmet.
The food on cruise liners is simply unparalleled. Great restaurants and the opportunity to try interesting food. For example, Costa is delighted to spoil guests with cuisines from different regions of Italy for dinner every evening. It won't be easy to try all of these fabulous dishes on land, so enjoy!
The food on the cruise is excellent. But alcoholic beverages on many cruises have to be paid for separately. The desserts are the bomb.
5. Get to know .
Meeting new people is one of the reasons people go on a cruise. It's really easy to make friends on a cruise ship. However, if you, like us, introverts, you can do without it – no one will impose their company.
Yes, you can meet very interesting people on a cruise. Still from the film "Bitter Moon" by Roman Polanski.
6. Exploring the world
The beauty of cruising is that it allows you to visit new cities and countries, many of which are expensive and difficult to travel to on your own. I spent 16 days in Marseille, Barcelona, Tenerife, Barbados, Martinique, Guadeloupe and ended up in the Dominican Republic-a nice haul, isn't it?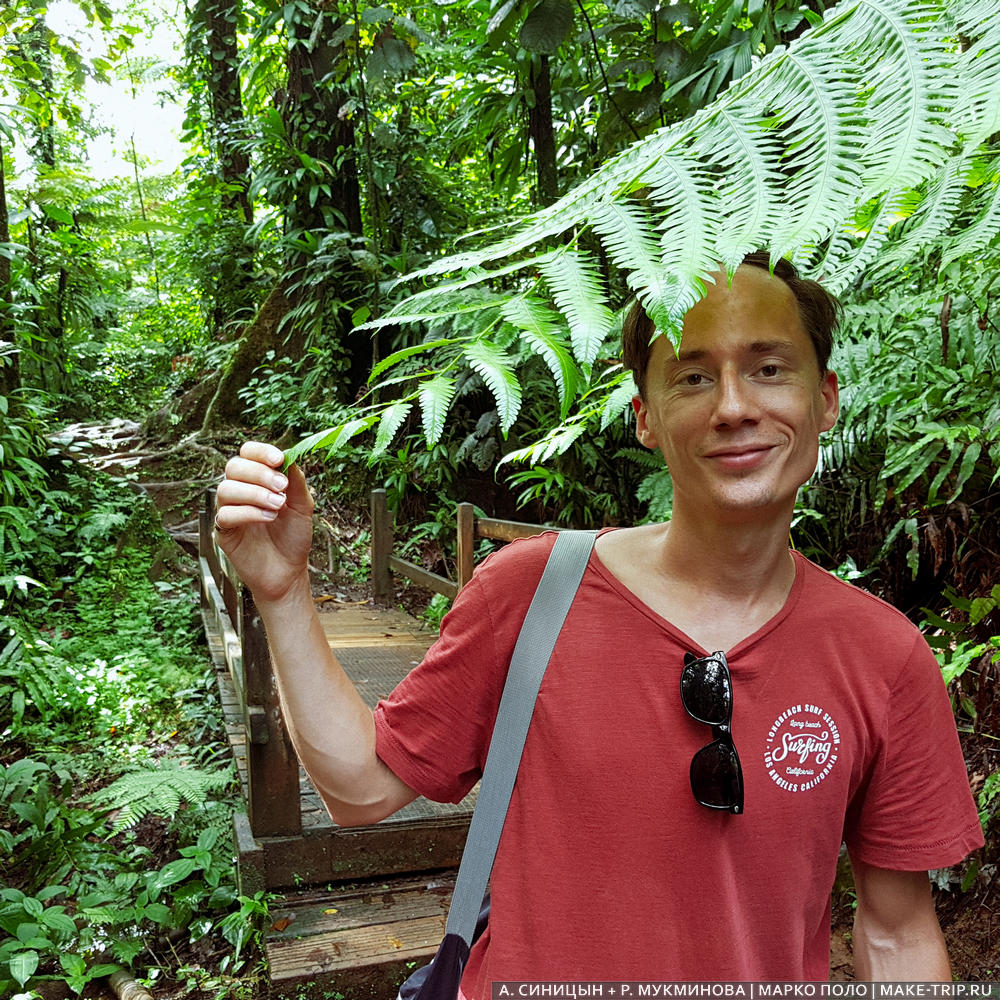 This is me in the jungle on the island of Guadeloupe. Our sea cruise provided the perfect opportunity to visit this and other curious places.
7. Trying a new
A sea cruise is an unusual, interesting, and insanely enjoyable format. I've traveled halfway around the world on planes, trains, cars, motorcycles, and bicycles and it's hard to surprise me, but the cruise was able to present a new experience. Pardon the pun, but I had a lot of fun on my cruise.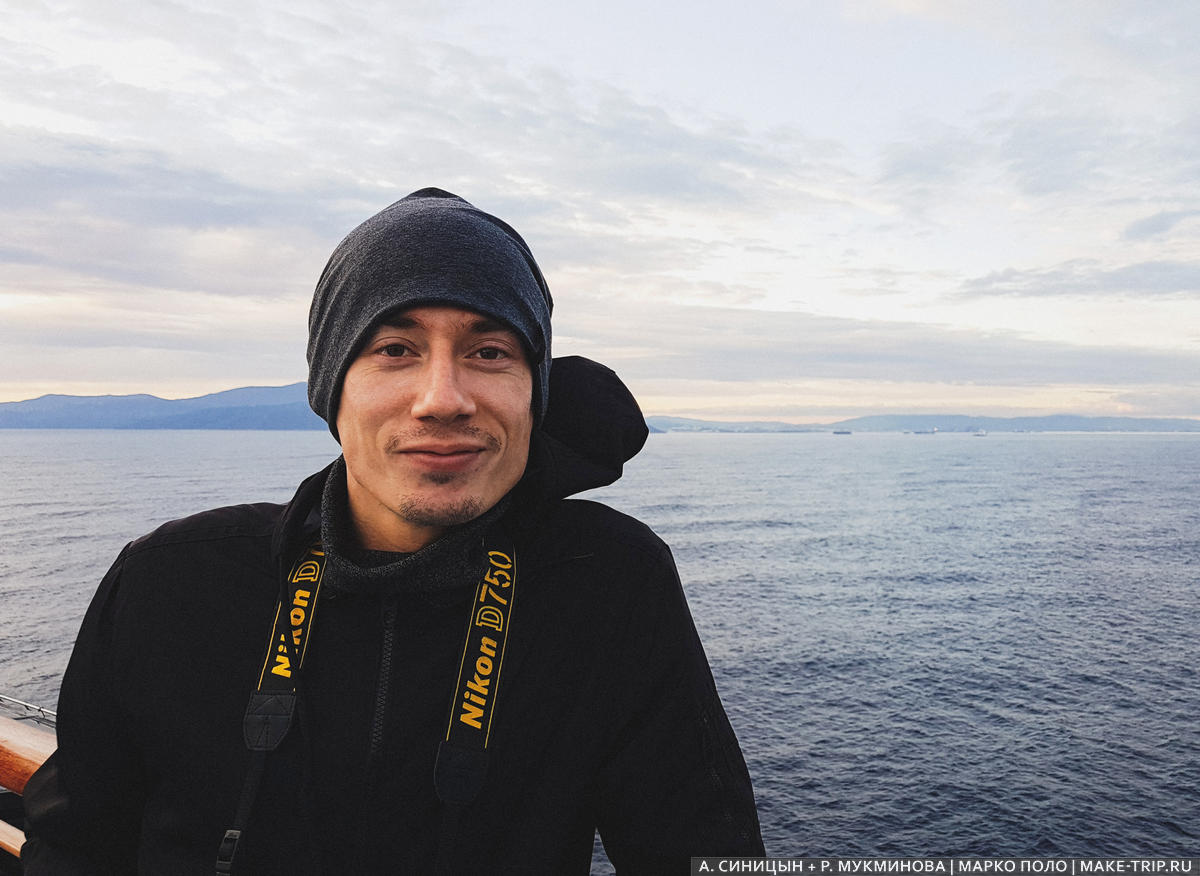 Enjoying the views of the coast of Europe and Africa from the Strait of Gibraltar.
8. Paying little.
A cruise is not at all inexpensive. Especially considering how much you spend and how much you get, it's an extremely favorable ratio.
Our cruise across the ocean from Europe to America only cost 40€ a night per person! For that money we lived in a comfortable room, were fed like kings, visited a bunch of cities, countries and islands, had access to pools, a fitness room, sauna, theater and bars with live music. And all for 40€ a day.
Do you still think a cruise is expensive?
Read my tips:
I'd love to teach you how to buy a cruise for adequate money. Read my tips!
9. Forget About Insects.
Few people like mosquitoes, cockroaches, flies, especially if they spread diseases like malaria, fever, and other dangerous nasties. Well, for me it's a particularly sore subject – I'm unlucky twice: I'm like a magnet attracted to blood-sucking insects, and I'm allergic to their bites. So at all the resorts in the world, no matter how heavenly they are, I suffer wildly from these critters. The cruise is almost the only place where you can forget about insects and relax.
On the cruise we often saw rainbows.