Gonzo journalism: definition, signs, style, examples, originality
Gonzo journalism is a style of journalism from the 60s and 70s that describes events in terms of their emotional component. It is characterized by deep subjectivism, first-person authorship, and direct participation of the journalist in the events described. On the lexical level, it is characterized by freedom, lightness, sarcasm, humor, active use of quotations, and sometimes even profanity.
History of Creation
The expression was first used in 1970 by Boston Globe editor Bill Cardoso. The journalist had glimpsed the word "gonzo" in a review of Hunter S. Thompson's article on the Kentucky Derby races, "Decadent and Vicious," a word taken from Irish slang to mean the last man standing after a binge. But B. Cardoso also added to his interpretation a reference to a distorted French word meaning shining way. The word is also translated from English as "deranged," "crazy.
Hunter S. Thompson can be considered the ancestor and founder of gonzo journalism as a style. Two circumstances confronted the journalist when he wrote his famous article on horse racing. First, he and his associate, who created the cartoon illustrations, had not seen the races themselves, but had only observed the drunken crowds, the parties, and the shouting. Second, the time was so short that Thompson gave the editor sketchy notes from his notebook of cartoon sketches rather than a finished work (this may have been done on purpose). As a result, the article bore little resemblance to journalism, being subjective and sketchy.
This emotionally charged style of writing reached its peak in the 1970s. This approach can be regarded as revolutionary, completely opposite to the former dry publicism. Gonzo journalism has a symbol: a six-fingered fist with a cactus flower clenched in it. The fist turns into a sword, on the hilt of which is written "Gonzo.
Examples
Abroad
The most striking example can be considered the work of the founder, Hunter S. Thompson, who denied objectivity in journalism in principle. All of the author's works (including after he left journalism) are written in a gonzo style. For example, his books Fear and Loathing in Las Vegas and Fear and Loathing on Election Campaign 72. The first work is about a Mint 400 motorcycle race in the Nevada desert and a drug conference. The author here not only describes the events of the race and the conference as a participant, he moves into the non-normative realm and tells us that it was all under the influence of drugs. The second book is written on a political theme, about the presidential race, here Hunter vividly criticizes Nixon and glorifies McGovern.
Also notable within the gonzo style are writer Tom Wolfe, sports reporter George Plimpton, rock critic Lester Bangs, and writer and journalist Terry Sautern. One of the most modern representatives is John Birmingham.
In Russia
Gonzo journalism also exists in Russia. The combination of freedom of language, involvement and subjectivity is also present in domestic journalism, especially online journalism. Elements of this style can be seen on the portals Lenta.ru (the "Offtopik" section), Gazeta (the "Portfolio" section), YE! NOT," Gonzo National Press Club, and Rock-Review.Ru. One example was discussed in detail by our expert in this article.
However, many researchers of journalism speak negatively about this phenomenon. For example, D. Sokolov-Mitrich calls such authors "pharisaic scribblers", believing that on the Russian soil gonzo journalism has been transformed beyond recognition, losing its self-irony, but gaining an obsessiveness and venality.
Uniqueness and innovativeness
Systematizing the aforementioned features, it turns out that the uniqueness of gonzo journalism is in its…
Subjectivism – the author does not follow the event from afar, but participates in it, seeing what is happening from within.
Emotionalism – this quality derives from subjectivism, the journalist does not try to detach himself, he expresses his thoughts without caring about the form of presentation.
Irony – the author does not look at what is happening seriously, on any topic he writes lightly. He is sarcastic and ironic about those around him as well as himself.
The innovation of gonzo journalism was that it "let" the author into the work, this is the counterbalance to fact journalism. Elements of this style can still be used today, because modern media also emphasize facts and data rather than analysis and emotion.
Style Features
The main stylistic features of gonzo journalism are related to its peculiar characteristics:
First-person narrative, a quality associated with the fact that the author is a participant in the event.
Active quotation, colloquial language, sometimes even elements of profanity – all this is associated with an emphasized freedom of language.
Exclamations, questions, incomplete sentences, humor – these features are associated with the emotionality of the style, its proximity to life.
The language and style underline the main idea of gonzo journalism: to tell how an event took place and what reaction it provokes in its participants.
Key Issues
Gonzo journalism is not tied to a particular issue. It is possible to make sense of anything personally and emotionally, and this is shown at once by the founder of the style, Hunter S. Thompson, who described both the motorcycle race and the presidential race.
However, elements of this style are most often found in music, sports, and film reviews and reviews, as these styles naturally assume a vivid expression of the author's self.
Gonzo journalism is an original and distinctive phenomenon that can be used by contemporary journalists. However, it is worth remembering that in expressing one's own opinions and impressions one should not cross the line and go from offering to share an experience to imposing that experience. There is no need to think of yourself as the ultimate truth, but you should not write without a position.
A Journey with a Taste of Gonzo: The Beginning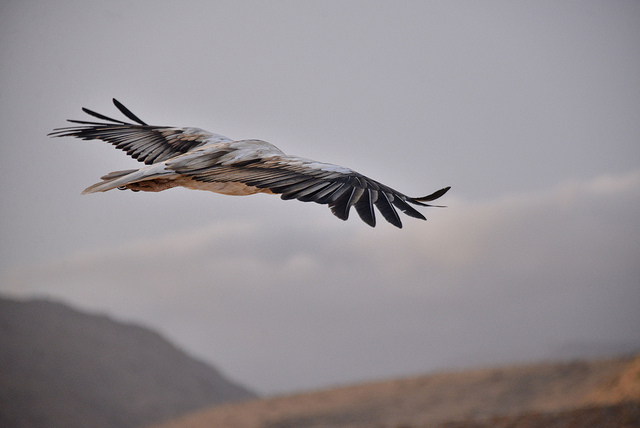 Some words about the person who went on the Wander and runs this travel blog. And also a little bit about the specifics of gonzo journalism .
Long live gonzo!
Let the Journey begin!
On the pages of the web magazine about independent tourism make-trip.ru creator and editor of the site will talk about his travels in the best traditions of gonzo journalism.
About me
Alyosha Sinitsyn is my name.
I was born in the land of the Blue Sky, among the Transbaikal hills and the near-Mongolian steppes. One day I went west. I lived in Perm for six years, and then I picked myself up and went to live in St. Petersburg. I did. And then I took off to make my life a journey. And that's how The Journey began.
I created make-trip.ru to help people travel – to do it economically and as often as possible. And now here, on the cozy pages of my site, I will talk about my travels, share impressions and thoughts that arise along the way. And I will do it in a gonzo style. It's better for all of us.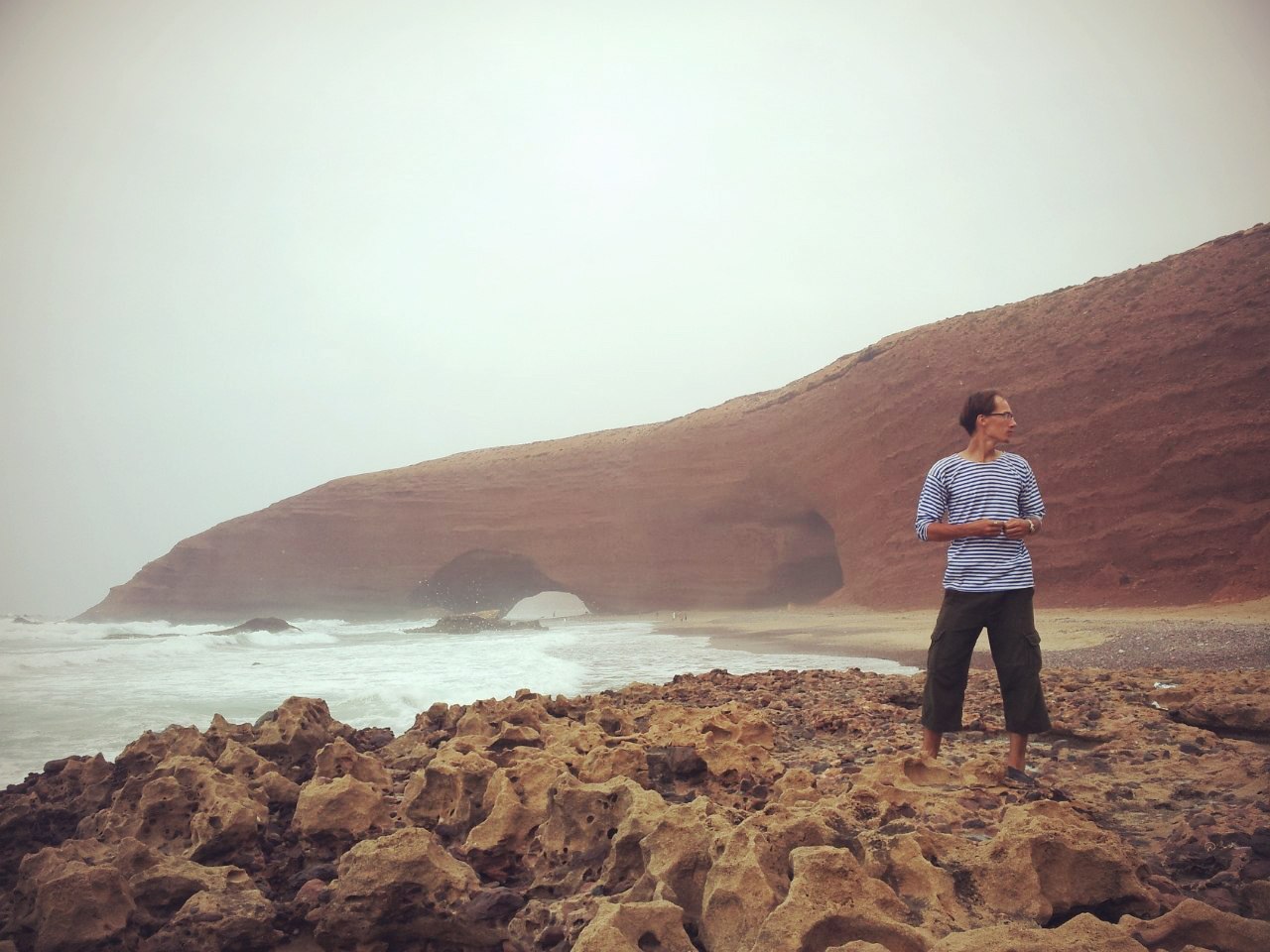 What is this blog about?
It's about travel.
I've charted a Path and I will follow it, crossing hundreds of boundaries invented by someone else.
I will look at the cities and the people who live far away. I will try to understand how they think, feel and experience their being in this world.
In this respect, I am most interested in Asia. It seems to me that those people, unlike us, know how to live. They are much less frozen on trifles and breathe with full chest, their souls are calm, and their thoughts are pure and clear. They do not believe in failure and do not know the words "stress" and "depression. And that means we have a lot to learn from these Giants. I will try to learn their secret and share my knowledge with you.
(Photo: rtcosmin / flickr.com)
I'm also madly in love with the Ocean, the Desert, the Mountains, and the Forest! I will meet them in my travels and tell you what I have learned from them. They know everything and that is why they keep silent. I will listen to their noble silence.
The fish doesn't think.
The fish is mute.
The fish doesn't think,
Because the fish knows everything.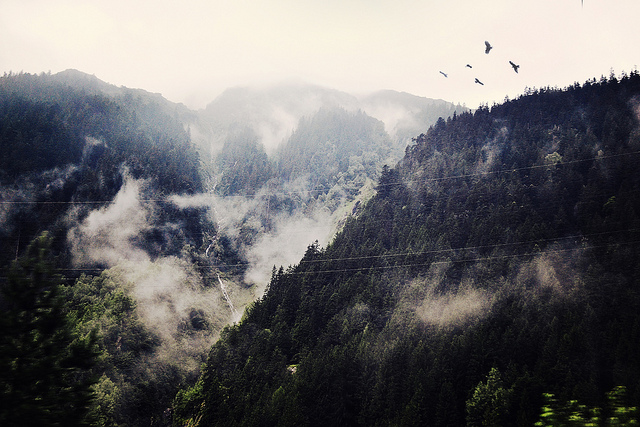 (Photo: V∆NESS∆ GERL∆CH / flickr.com)
I decided all this a long time ago, and I got an iron certainty that the way of communication with nature is the most correct for me, when I was allowed to touch the Ancient Knowledge of shamans.
(Photo: TALON WOLF / flickr.com)
Even as a child, I intravenously charged myself a solid injection of Robinson Crusoe and that-that-movie-danny-boyle, than condemned myself to a mad passion for the islands. Islands are my dream. An unimaginable pull beckons me to these pieces of land, each of which is an integral Universe. Azores, Cape Verde, Socotra, Mauritius and countless Pacific islands – just thinking about each of these places makes my head spin and my pulse quicken. Soon, very soon, I will break out on a great Journey and become Odysseus, seeking his home among a thousand islands. I'll tell you about it here.
(Photo: zbigphotography / flickr.com) " I'm not working with video right now yet, but I'll definitely get back to it a little later. Photography is interesting to me, too.
In general, I see this gonzo travel blog as a literary project with a neat embedding of photo and video elements. I'll write while I'm writing.
(Photo: mariana cruz, / flickr.com)
♦ I also like to dig into the dark. I'm interested in pondering things that are considered perfectly obvious and understandable – experience teaches me that it's exactly the opposite: the most obvious things are far from obvious, the simplest things are infinitely complex, and what we think is Right and Good without thinking about it carries with it the Creepy, Evil and Dangerous. Our thinking, perception of the world, and way of life are woven of a thousand and one threads of paradoxes. Everywhere you dig is full of inconsistencies. It's interesting to poke around in there. That's why I love Lynch's films – he, like a cat, sees ghosts.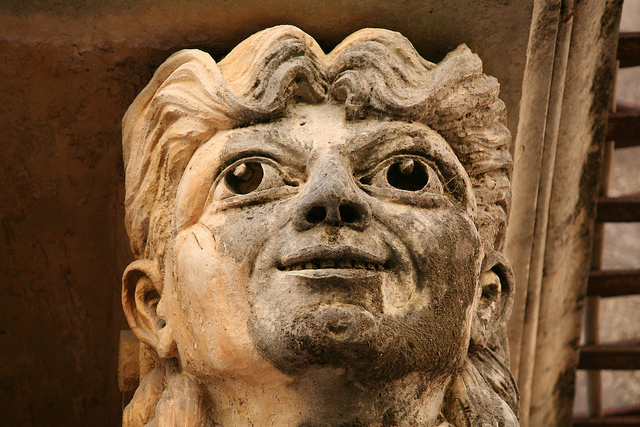 (Photo: Paolo Sordi / flickr.com)
I love art, but I don't like the pathos in which it is brewed. This is especially true of contemporary art, for which I'm quite cool. I like film, music and literature much more, as well as anything that smells of time, austerity, grandeur and honesty (for example, baroque book illustrations and gothic buildings are something that can make my head spin).
I want to use all that art and my education once gave me, here on this blog – to share with the reader what I love and appreciate, and to re-experience the beautiful and sublime myself.
Years of Wandering
I move around the world, looking around and into myself. As I travel, I think and feel. I try to capture the currents hovering everywhere and anywhere.
When you sit in one place for a long time, your senses and thinking abilities dull, like nails under a roller. You get mossy and you start to smell bad. I don't want that.
When you travel, you encounter new things. When you encounter the new, you understand the old better. Wandering improves eyesight and increases immunity.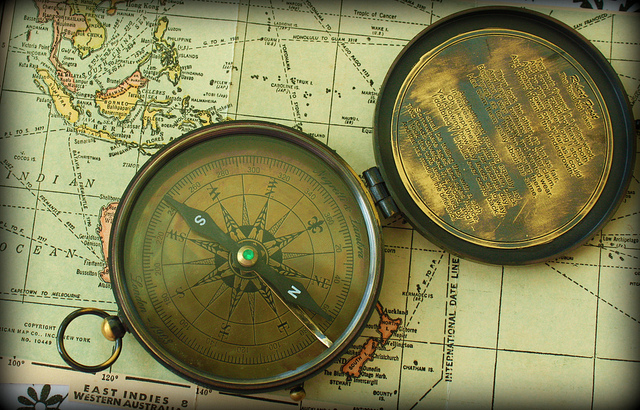 (Photo: Calsidyrose / flickr.com)
My first travels were spontaneous trips to Peter. My chest used to get really tight and I needed a breath of air. That's when I went to the train station to get tickets.
The first time I flew to St. Petersburg was in April 2009, when I persuaded a ruffian philosopher to organise a duet with me. The budget was something like 4000 rubles per person, about 90% of which went to buy tickets, and the rest was eaten up. The hotels were shops on Vasilyevsky Island and seats at train stations. I repeated such trips regularly every six months or so, but already alone and on the classic St. Petersburg program, which involves crashing with people I'd never even seen before.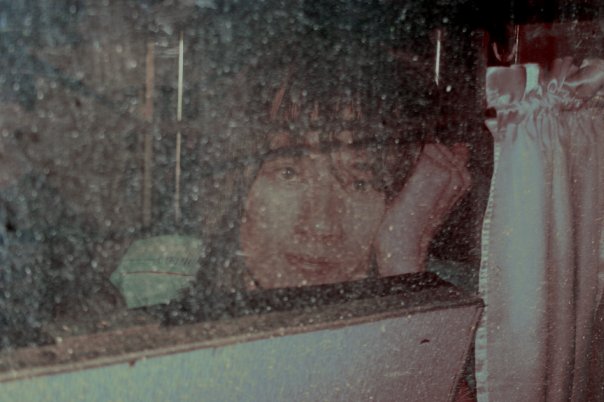 Then there was an independent trip with my brother to Italy. Even Egypt happened to me (I really wanted to relax). In May 2012 I went to a conference in Lithuania, organized myself the first European tour – I took a bus to Berlin, Warsaw, Kaunas, Vilnius and Tallinn.
But the most heroic trip in my service record is a two-month trip to Morocco. Of course, independently (read my tips on how to go to Morocco by yourself ). 4,000 km were covered, 400 of which were by bicycle. It was just space! Once I accelerated in Morocco, I can not stop. From such trips come back different: clean and fresh.
During the breaks there were small trips to Moscow, as well as to Vyborg, Komarovo, Shlisselburg and other outskirts of St. Petersburg.
And in July a trip to Holland happened to me: a trip in the square, a trip in the trip, if you know what I mean. Thus began my Journey.
On that journey I had two partners with whom I stormed the Fortress of Mind and crossed the boundaries of Consciousness for many days.
(Photo: X10 / flickr.com)
Oh yes, dear reader! I travel not only in space, but also in the subcortexes of the brain, in different layers of being and in the spirals of time. I wonder how deep the Rabbit Hole is. So I'm a speleologist, if you will.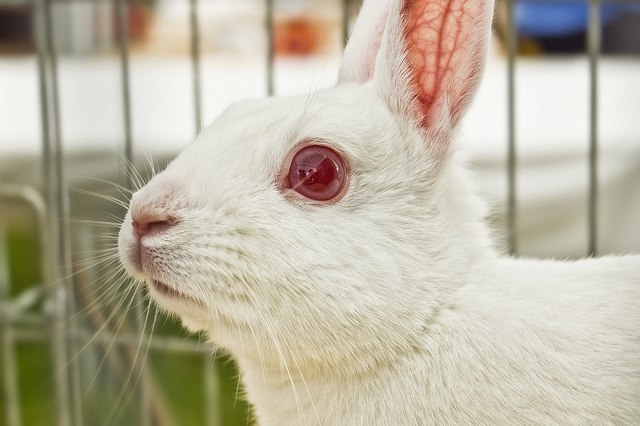 (Photo: tj.blackwell / flickr.com)
A sector of numbers on a drum!
I made some calculations. Total at the moment in a greater or lesser degree, I touched 11 countries (Italy, Vatican City, San Marino, Egypt, Germany, Poland, Lithuania, Estonia, Turkey, Morocco, the Netherlands). But the extent of touch everywhere is different: for example, Morocco, I have studied up and down, and in Turkey was only overnight (6-hour walk through the night Istanbul during the connecting flights). So it's all just numbers.
I got nervous and sat for an hour with a notepad and a calculator, remembering all my itineraries. Here's what I counted. I have travelled 98600km by train, 6300km by bus, 400km by bike and 31300km by plane. The total distance is 136600 km (which is like circling the globe along the equator 3.3 times). These are the statistics.
UPD (summer 2015) . Interest in numbers is gone, I do not calculate anymore, there is no desire even to count in my mind how many countries I was in (because their number after six months of traveling in Asia has increased) – what could be more boring! I'll do it after I retire – I'll sit under an apple tree in the garden with my old lady and count.
I've reached a biffurcation point – travel is now in me, and I'm head over heels in travel.
My Odyssey began exactly on my twenty-third birthday at Pulkovo Airport. And it will not end until I myself am not over.
And it will be as cosmic as it gets.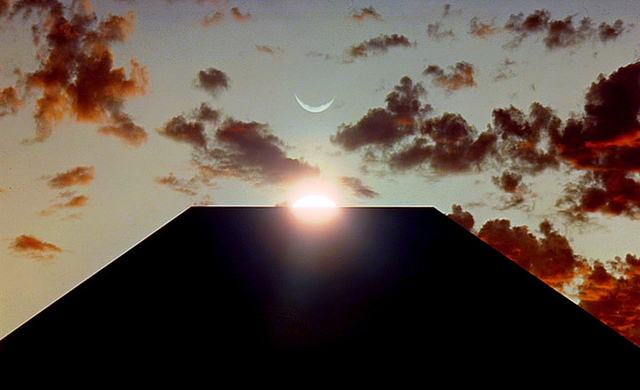 (A still from "2001: A Space Odyssey")
About the future
It's proper for travel bloggers to share their travel plans. I am going to try to keep up the tradition, even though I do not make long-term plans. Although I already told you about all my travel dreams above.
In the middle of August I am going to the Russian south. In fact I have never wanted to go there, and six months ago I would not have believed that I would decide to go there, but the stars were right. I will anchor in Krasnodar Krai, but I will try to visit the Caucasus or Crimea. Of course, I will not keep silent about what I have seen.
I cannot make more far-reaching plans yet. I know one thing – I want to live by the ocean for a while, to hear its voice and inhale its salt. I love its big waves and the rigor inherent in it.
(Photo: Marc Ambros / flickr.com)
What the hell is Gonzo?
I write gonzo texts about my travels. The reader should keep this in mind and consider the specifics of gonzo journalism * * * .
First, gonzo is totally subjective (or otherwise, a renunciation of claims to objectivity).
Secondly, gonzo loves hyperbole, but exaggerations are used not for gimmicks, but for cause – they help to set the right mood and shower the reader with a wave of emotion. I use photography and video for the same purpose.
Gonzo journalism involves spontaneity, an unorthodox approach, an experimental nature, irony and the breaking of all templates.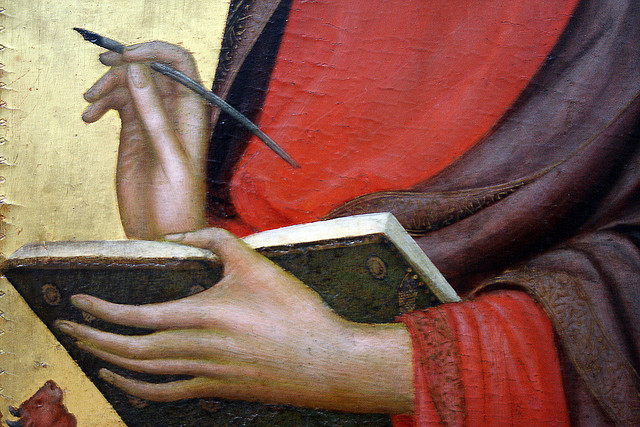 (Photo: vidalia_11/ flickr.com. Fragment of "St. Luke" by Simone Martini)
In general, gonzo is all about honesty. A gonzo author scrapes off all the scum of cultural surrogates, sanctimony, and posturing to speak words that are sincere.
I want to talk about my travels and what I see and think in them, honestly and interestingly. There are many boring travel blogs in the world ** ** , the tragedy of which is that their authors are afraid of both themselves and the abstract Other. There is no saving them. But we can try to save ourselves: I through writing, you through reading. Something of this is bound to work out. Let's stick together and not be timid.
I want to be brave and honest. Otherwise, what's it all for?
Have some more of those soft gonzo buns, and have some tea.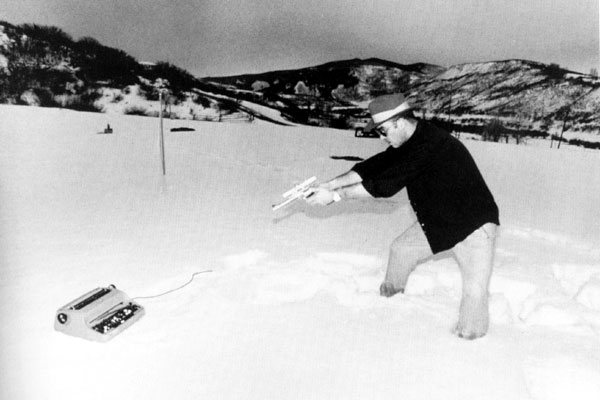 (Photo: Morgacito / flickr.com)
Notes
* You can suggest your own text with a story about your travels for publication on the site. I post them in the "Personal Travel Experiences" column. The requirements are simple – your text must be useful or interesting. If at least one point is met, the text will appear on the site. If you are a travel blogger, no problem with bolt on the text and a link to your blog or publisher. E-mail me via the "Contact Me" form, the link to which is at the bottom of the site.
** I am not Hunter Thompson, I am a different person. I admire him endlessly, but I'm not going to try to be like him. There's no need to compare me to him-it doesn't make any sense. I live my own life and write my own lyrics. It's just that we both value honesty above all else, we don't screw around with pseudo-objectivity, and we both like to juggle meanings.
*** Of course, there are cool blogs, too. Good, for example, Tema. Dmitriy Dzhavrov writes great (he runs the VK subblog "One Year of Freedom") – he, by the way, is also a gonzo, just maybe he doesn't know it. And back in 2013 there was even a whole gonzo expedition (Vitaly Genarov and Ivan Shalnov). Interesting storytellers are now quite a few, which is nice. Each has its own language, its own style and its own way.