Abu Dhabi – expensive, rich, beautiful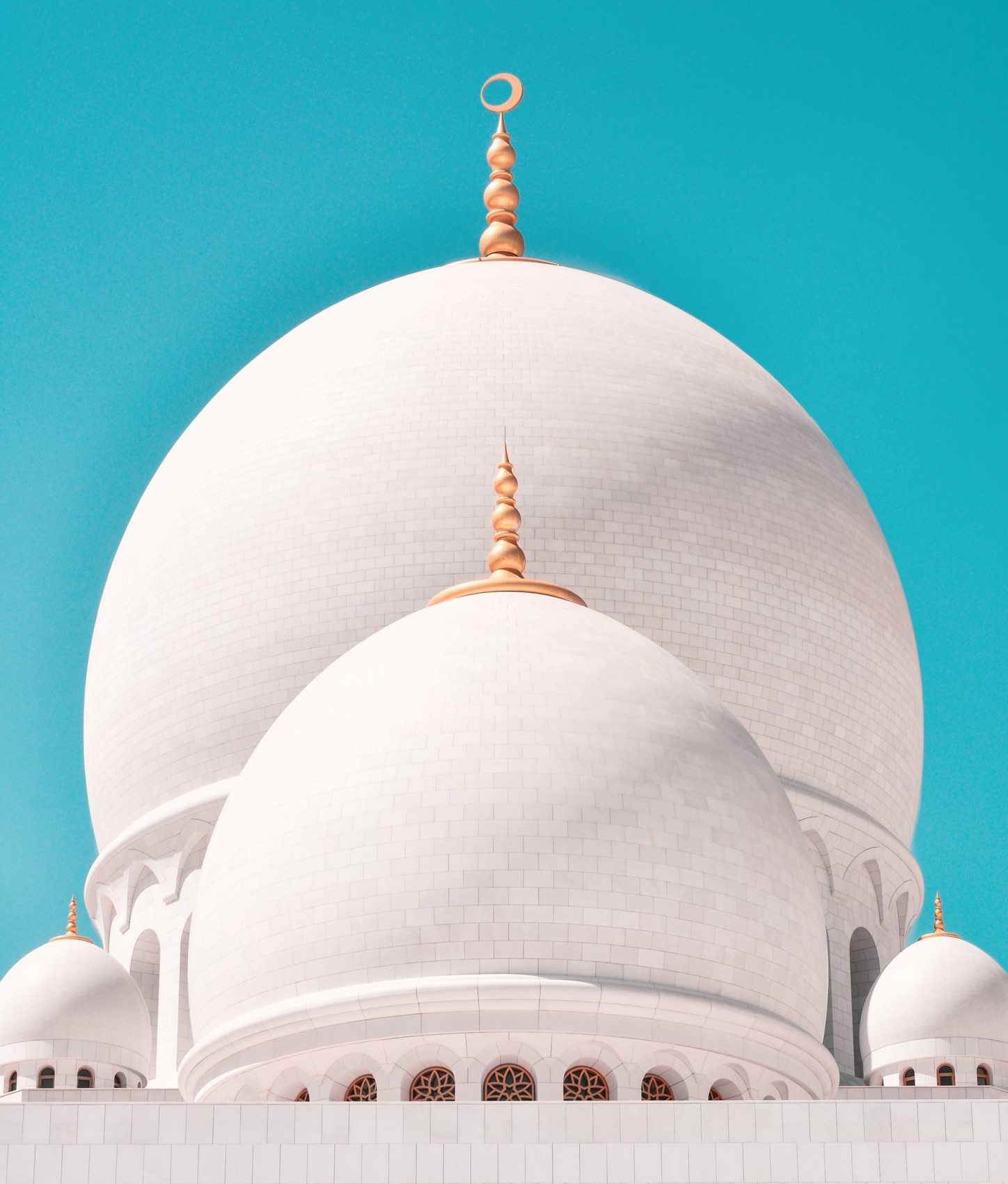 Abu Dhabi, the futuristic capital of the United Arab Emirates. How do they rate the beaches, sea and hotels? Pros and cons of the resort. Tips for tourists to rest in Abu Dhabi in 2022.
In the capital and the richest emirate of the UAE lives about 1.2 million people. People come to Abu Dhabi to walk along the luxurious Al Corniche promenade and see the modern skyscrapers, the majestic Sheikh Zayd Mosque and the ancient Fort Al Husn. Connoisseurs of painting are drawn to the art collections of the Louvre Abu Dhabi, and car lovers to the Ferrari World theme park.
Content:
Pros and cons of vacationing in Abu Dhabi
The main city of the Arab Emirates is created for entertainment and leisurely respectable vacation by the sea. Parents with children and connoisseurs of cultural and sightseeing tourism like to rest in a garden paradise in the middle of the desert.
The advantages of a holiday in Abu Dhabi in 2022, according to the reviews of tourists:
Own international airport.
Large selection of good hotels.
Excellent roads.
Clean and landscaped beaches.
Beautiful parks.
Entertainment for children and young people.
Wonderful shopping.
Many attractions.
June1989: "The promenade of 10 km is very landscaped, suitable for tourists and cyclists. The area that comes with it is gorgeous."
Minuses :
Hot climate.
Recreation is expensive.
No subway, only buses.
Valery Moroz : "The options for accommodation are many, but almost all of them will cost you a penny.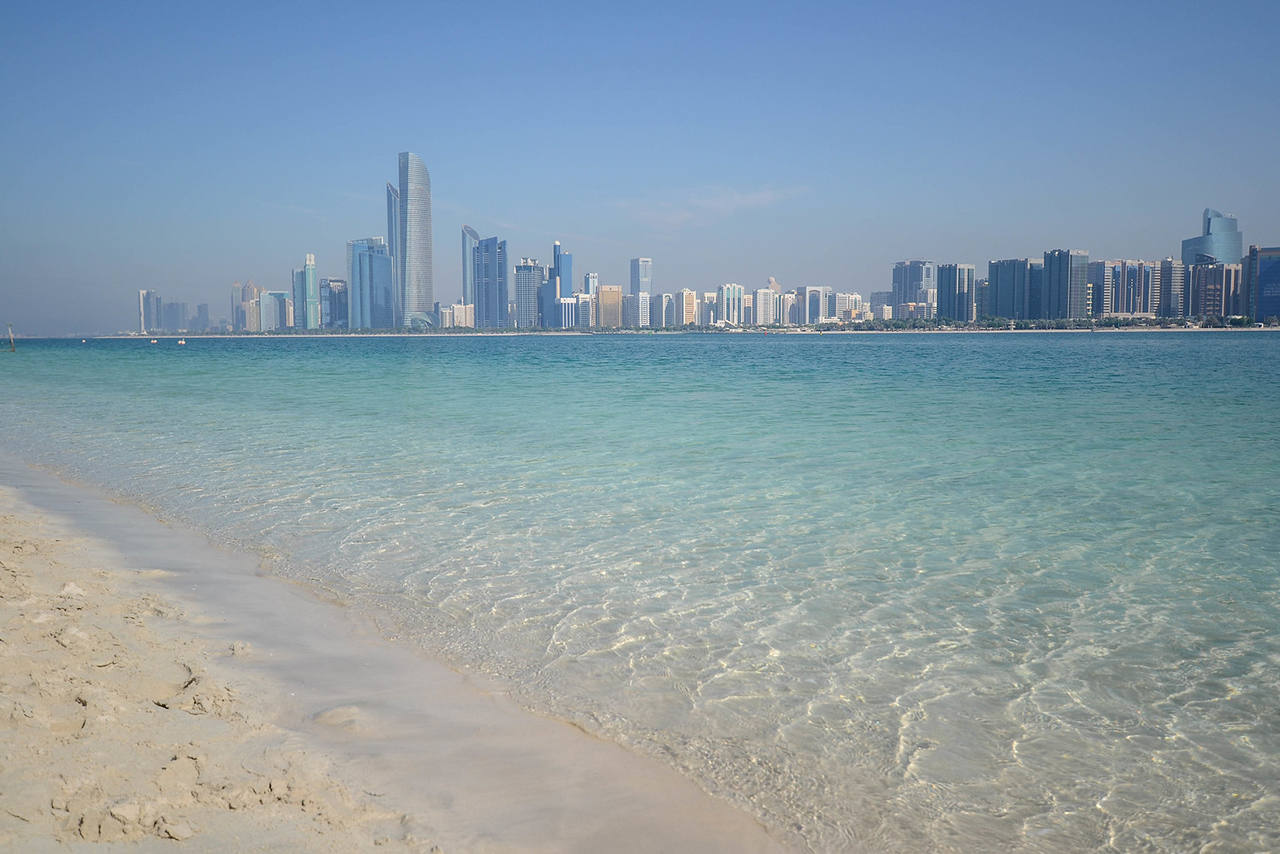 Clear water in Abu Dhabi (Photo: Michaela Loheit / flickr.com)
Reviews of the beaches and sea in Abu Dhabi
The sandy coastline and gentle entrance to the water make parents with small children happy. The beaches of the hotels are open to all comers, but you have to pay to get in. On municipal beaches sunbathe and swim for free. Mores are much looser here than in other emirates. Women are allowed to rest in open swimsuits.
The central beach of the city (Abu Dhabi Beach) is Blue Flag awarded for its cleanliness and excellent infrastructure. Along the coast there are small stores and restaurants, sports fields and places for children's games.
The best beaches in Abu Dhabi, according to tourist reviews:
Corniche;
Saadiyat;
Al Raha;
Al Bateen;
Yas;
The beaches of Bahraini Island;
Jebel Dana.
MotyaNaMote: "Saadiyat Public Beach is a gorgeous beach, the sea is blue, almost like the Maldives. Changing rooms, showers – everything is there. There are even lockers and towels for rent.
Central Beach Panorama in Abu Dhabi
Abu Dhabi on the map of UAE resorts and beaches
Reviews for best hotels in Abu Dhabi
Search for last minute tours on Level.Travel and Travelate – they'll find the best deals among different tour operators. Want to save money? Check it out:
The Arab country has a high culture of hospitality. Many hotels in the emirate offer an excellent level of service and all-inclusive meals. Accommodation in hotels with their own beaches is expensive. Budget accommodation is located away from the sea, but from such hotels to the beaches you have to get by bus or cab.
We've chosen the most popular hotels in Abu Dhabi, according to tourists' reviews.
Khalidiya Palace Rayhaan Hotel By Rotana 5*. An excellent hotel with a sandy beach for a family vacation. Tourists note that the staff is very helpful, and the rooms are cleaned 2 times a day. Tasty food, clean pool – there is everything you need to feel in an Arabian fairy tale!
Sheraton Abu Dhabi Hotel & Resort 5*. The small hotel has its own clean beach with white sand. Tourists like the friendly Russian-speaking staff and delicious food. Minuses – small in size rooms and expensive alcohol in the bar.
Rixos Premium Saadiyat Island 5*. The resort hotel on Saadiyat Island is all-inclusive. Tourists love the water park, wave pool, spa center, tennis courts and fitness center. Families with children like the children's club, animation and a special menu for kids. There are almost no negative reviews.
Royal Rose Hotel 5*. The building in the style of a French palace is a wonderful place for a romantic holiday. Young couples and tourists of age enjoy luxurious rooms, a rooftop pool, jacuzzi, sauna, modern fitness center and other amenities of the hotel. Sightseeing and entertainment centers have to be reached by cab.
Le Meridien Abu Dhabi Hotel 4*. The hotel stands on the beachfront, close to the Abu Dhabi Mall. At the reception there are employees who speak Russian. Water lovers like a good hydrotherapy pool and hammam. There is no infrastructure for recreation with children. The chefs in the restaurant cook European food, there are few Arabian dishes.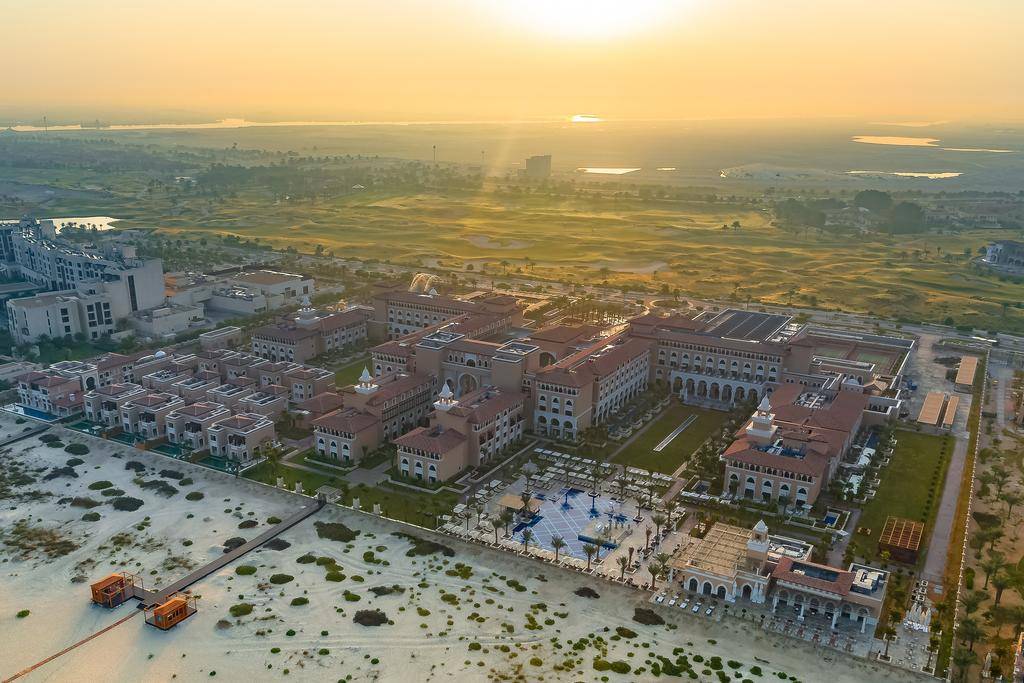 Photo: Rixos Premium Saadiyat Island.
Reviews about the weather in Abu Dhabi
The UAE has a warm climate, and you can vacation all year round. Most tourists come to the sea for the New Year holidays, spring and October-November. From May to September it's too hot in Abu Dhabi.
The city is built on an island archipelago, which is blown on all sides by fresh sea breezes. The weather is milder and the heat is much easier to bear than in Dubai or Sharjah.
Tatiana: "November – the best month to go to the Emirates. The sun is not as active, so the heat is easier to bear. The sea is like fresh milk.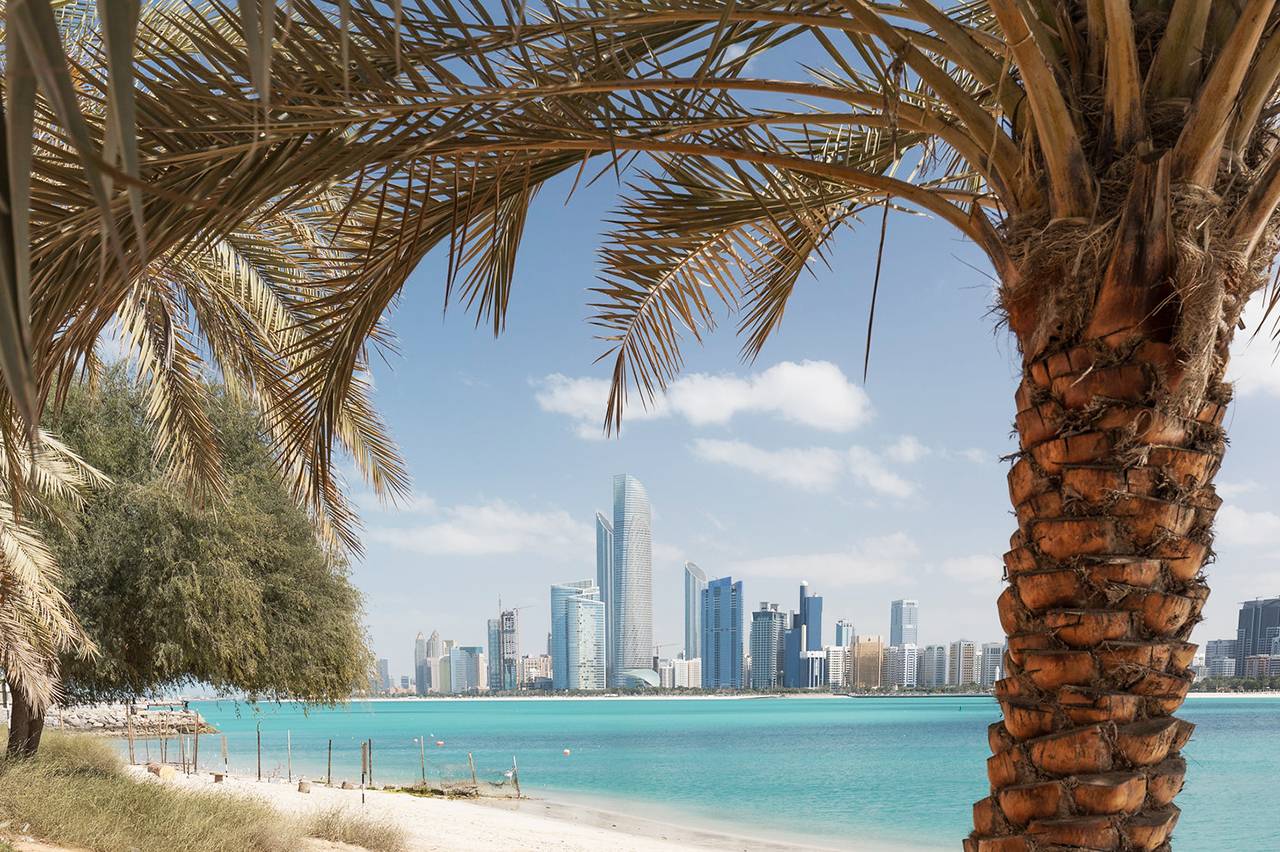 The beach in Abu Dhabi (Photo: Robert Haandrikman / flickr.com)
Abu Dhabi Excursion Reviews
Search for interesting tours on Tripster. Individual and group, without the crowds and in Russian.
There are enough sights in Abu Dhabi. Some people prefer to explore new places on their own, while others go on excursions with Russian-speaking guides.
According to tourists' reviews, the most popular tours from Abu Dhabi in 2022:
Petr K: "A beautiful center not only for Ferrari fans, but also for all those who are not indifferent to cars."
Irina: "The Sheikh Zayd Mosque, the golden Emirates palace hotel, the unusual modern architecture of the Louvre – all this gave us an unforgettable experience.
Safari in the desert (Photo: unsplash.com / @ahmadr1) Sheikh Zayd Mosque, Abu Dhabi (Photo: unsplash.com / @julianasnaps) View of Sheikh Zayd Mosque (Photo: unsplash.com / @david__r.)
Abu Dhabi vacation tips
The capital of the United Arab Emirates has a reputation as one of the safest cities. In Abu Dhabi are well-coordinated emergency services and virtually no crime.
Sergey Vasilets: "Abu Dhabi makes a more pleasant impression than Dubai. It's quieter and more comfortable, there is no congestion, colossal traffic jams and the pandemonium that is typical for Dubai.
The resort city is happily visited by tourists who are not too fond of the Muslim restrictions on clothing and alcohol. In the malls of Abu Dhabi, visitors walk around in shorts and T-shirts. Many hotels sell alcohol in the bars, and the locals are very loyal to it. On the streets of the city to drink alcohol is prohibited. For violation will have to pay a large fine.
In large restaurants, a service charge of 10-15% is included in the bill. If you like the quality of food and service in the cafe, leave the waiter a tip.
Bus fares are inexpensive, but there are only a dozen and a half bus routes in the city. Take a cab or rent a car.
Be sure to haggle at the markets! A good dialogue with the seller can reduce the price by several times.
In the Ferrari Park is better to come on weekdays. At weekends, holidays and school vacations there are too many people and there are lines for the rides.
United Arab Emirates, Abu Dhabi – Reviews
Hello everyone and good time. I love traveling and discovering new things. Today I'm continuing to share my experiences in the United Arab Emirates, and I would like to tell you about my trip to Abu Dhabi.
Hello! If we talk about traveling to the United Arab Emirates, the tourists, including our compatriots, choose to rest in the city of Dubai in the Emirate of the same name. There are a number of reasons for this. First, Dubai is very modern and bustling.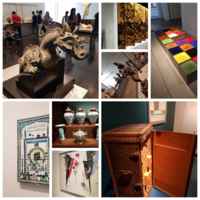 Hello all! I would like to leave my review about the wonderful city of Abu Dhabi, which I visited 2 times and both times with excursions. Went the first time in October 2018 with my mom and on New Year 2020 with my husband to Dubai. From there we already took a day trip to Abu Dhabi.
Abu Dhabi, the capital of the UAE, is a very beautiful and interesting city with an oriental atmosphere. Life there is more measured and quiet than in Dubai. In Abu Dhabi we were just passing through, the city was very impressive, next time we would love to stay for a longer period, the more luxurious hotels are…
We went to the capital of the UAE with a tour, which we bought from our hotel guide in Dubai. Anyway, to be in the country and not see the capital is somehow wrong or something … Especially there is a landmark, which is shown in all the photos associated with Abu Dhabi – the mosque of Sheikh …
Hello! To be honest, for a very long time I thought that the capital of the United Arab Emirates was Dubai . Probably just because it's on everyone's lips. And only when I went to visit this state, I found out that I was wrong. But I did visit both of them in one vacation.
Abu Dhabi is the capital of the Emirates, and every traveler should come here at least once. This is the most luxurious and rich emirate. Hotels here are noticeably more expensive than in neighboring Dubai, so we went on a tour ($ 50 per person), and then alone on the bus.
The city of Abu Dhabi is located on the Persian Gulf. Of course you should not visit it in the summer, and my trip took place in October, the temperature was 34 degrees and even at night it was very stuffy. In the daytime, if there are no clouds, walking on foot is not too comfortable!
Good afternoon, I want to share my impressions of my visit to Abu Dhabi, a city in the middle of the desert. Abu Dhabi is like a mirage or a fairy tale, many unique and beautiful places. For me, it's a place where tradition and modern technology come together and merge.
Oh, the Emirates. My review of Dubai – Abu Dhabi is even more striking for its luxury than Dubai – still the capital) in Abu Dhabi we spent only one day, but managed to see all the main attractions) We took the services of a private guide.

If anyone does not know, the capital of the United Arab Emirates is not the most beautiful Dubai, but no less magnificent Abu Dhabi. I will not bore you with historical references and legends of origin – go and hear everything from the guides. Here we decided to visit this tour.
Good afternoon! On these lonely quarantine evenings I want to remember my trip to the UAE Abu Dhabi. I went to visit and it was great. Independent travel without hotels, guides and everything else gives a sense of freedom. One fine morning I decided to just go out and walk along the waterfront.
Abu Dhabi. The capital of the UAE. Here I was only one day, on a sightseeing tour. But despite this managed to see a lot of things and get an incredible impression of the trip. Abu Dhabi is a modern, very beautiful and impressive city.
My experience with Abu Dhabi was not quite touristy. We went there to attend an exhibition for work. But managed to escape for two days to enjoy the magical city.
If you are looking for things to do in Abu Dhabi, here is a great resource for you – MUST2GO. They are tried and tested. I booked a trip to the Big Bus and a cruise on the yellow boat, traveled around the city, visited the mosque, saw all the sights. I even advised my friends, I liked it so much)) Fast and high quality!
Cafe with great fast food. Everything is fresh. Cooked quickly. Not a lot of people. Mostly after work, people come in small groups. You can see the bachelor tendencies. Those who have nowhere to go and no reason to rush home, dinner is always around))) .
There is a place in Abu Dhabi where you can see with your own eyes how the locals lived before they found oil here. See and be amazed at how much people's lives can change in just 60 years.
A small airport in the city of Ras al-Haim in the United Arab Emirates. I got there because there are charter flights to Russia at a very attractive price. I was going from Ajman, the cab cost 140 dirhams (about 3,000 rubles), the trip took 50 minutes.The airport is very…
UAE – three letters that attract tourists from all over the world. I will tell you about holidays and prices in November-December, where to go, how to save money and what excursions you definitely should not go on.
As-salaamu alaikum, dear guests of this review Please take your seats, I'll be like Scheherazade long and sweet to tell you about the amazing country – the United Arab Emirates In fact, this country is so amazing that we can talk about it endlessly.
The largest gold ring, listed in the Guinness Book of Records is located here. If you love gold, this is the place for you!
Hello! It is known that Dubai is famous for its cheap gold. This is true despite the fact that it is not mined here, but only resold. It's all about the fact that the VAT on gold in the Emirates is only 5, and before 2018, there was no tax at all.
Hi friends, I want to tell you about one amazing place you must visit in Dubai, UAE (United Arab Emirates). It is the artificial canals and the promenade along them that form an area in Dubai called Arab Venice.
Open water park in WINTER! A slide where the ground leaves your feet and you fly vertically down. A choice between Atlantis and Wild Wadi. How do I get a discount on a waterpark ticket? In what order do I enter the slides?
Hi all! What would a vacation in Dubai be without a visit to the Water Park? What if I told you that Dubai is home to 2 of the best Water Parks in the world? I wonder why they earned this title? Then read the review. We got to Dubai thanks to this service . Immediately we began to think about the program of the trip.
About this coffee all my ears were buzzed. At first a friend of mine brought it from the UAE. Then another friend ordered a couple of packs from some cafeteria in Moscow. Of course I was curious to try this overseas coffee, and my friends told me how much they praised it.
UAE. THE WHITE MEMORY. The story of how we were not allowed into the mosque. Is it worth the trip? Sheikh Zayd Mosque – the embodiment of the great wealth of the Emirates, a symbol of Muslim faith and a true illustration of the book "One Thousand and One Nights".
Hello everyone! Little by little I start to tell you about my vacation in the UAE, which was at the end of September 2017. I really want my reviews to help people who are looking for the right information and choose what to visit excursions. My UAE vacation was very welcome and we chose excursions in advance.