Aktau – resort on the Caspian Sea in Kazakhstan.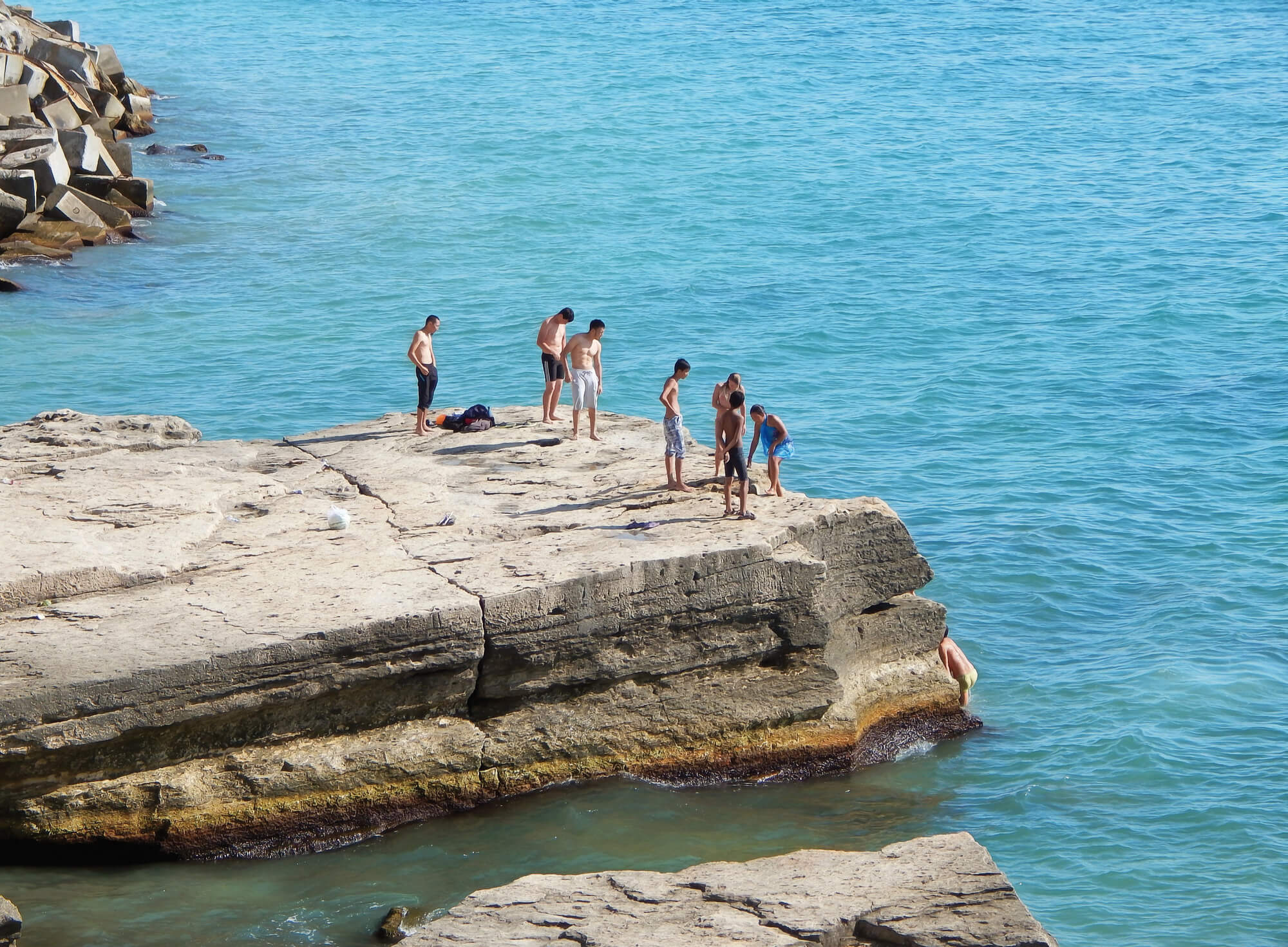 We tell you about rest in Aktau in 2022. Reviews, pros and cons of rest in Kazakhstan on the Caspian Sea. Features of the climate. When the holiday season. Prices for accommodation and food. Things to do in Aktau?
Exchange rate: 100 Kazakhstan tenge (KZT) ≈ 17 RUB.
Content:
Recreation in Aktau: reviews and tips for tourists
The name Aktau is translated as "white mountain". The city is located in the southwest of Kazakhstan, on the shores of the Caspian Sea. Aktau is unique because it has no fresh water sources and lives off desalinated water from the Caspian Sea.
Most locals speak good Russian, so visitors from Russia and the CIS countries have no trouble communicating. Aktau is young, there are no historical sites in the city itself, and the tourist infrastructure is only developing.
According to tourist reviews, vacation in Kazakhstan on the Caspian Sea will suit fans of beach entertainment and excursions. A trip here will not be too expensive. You can explore the picturesque desert and admire the beautiful sunsets.
The pros of vacationing in Kazakhstan on the Caspian Sea, according to reviews:
It doesn't take long to get to Aktau. The flight from Moscow takes about three hours.
Dry climate.
Beautiful coast.
Clean air.
Locals are friendly to tourists and try to help them in every way.
Well-maintained streets.
Low prices.
Cons:
It is extremely hot in the summer.
Because of the large port, the sea water is not very clean.
Few greenery and almost no shade where you can hide from the scorching sun.
There are sandstorms.
Tip . In the city limits there are few sandy beaches for a comfortable holiday. We recommend paid beaches and recreation centers in the vicinity of Aktau. The best are considered to be the Blue Bay, the sand spit near the town of Zhanaozen and the beach in Kenderly Bay.
Kazakanna: "Aktau is very friendly. If people find out you're a visitor, they'll be happy to welcome you, treat you to some local delicacies and give you a tour.
natalya87: "Aktau is quite small, it's very easy to get around, it's not hard to catch a car. It's enough to walk next to the roadway, look at the road, even without raising your hand, surely someone will stop."
Aktau after sunset. Photo: neiezhmakov / Depositphotos.com.
When best to rest in Kazakhstan on the Caspian Sea
Aktau has a sharply continental desert climate. Summers are long and hot. The average temperature in the summer months is +26. +28°С. In July and August, the daytime temperature rises to +35. +45°С. The humidity is low – 57%, and the rains are rare.
Sandstorms are possible in March and June. Strong gusts of wind bring sand from the desert to the city. During the storms, airplane flights are canceled and the population is advised not to leave the house unnecessarily.
Rest on the Caspian Sea in Aktau, Kazakhstan is possible from late May to September. At the beginning and end of the holiday season, the sea water is heated to +19 ° C. In the middle of summer, the sea temperature is +23. +25 ° C.
According to tourists' reviews, the velvet season is the most pleasant time to relax on the Caspian Sea. It's not so hot in Kazakhstan in September – it's +25°C and the sea is warm as in summer.
rityla2018: "We went to Aktau to rest on the Caspian Sea in early August. The heat is awful, there is no vegetation. People are either at home with air-conditioners or in shopping malls.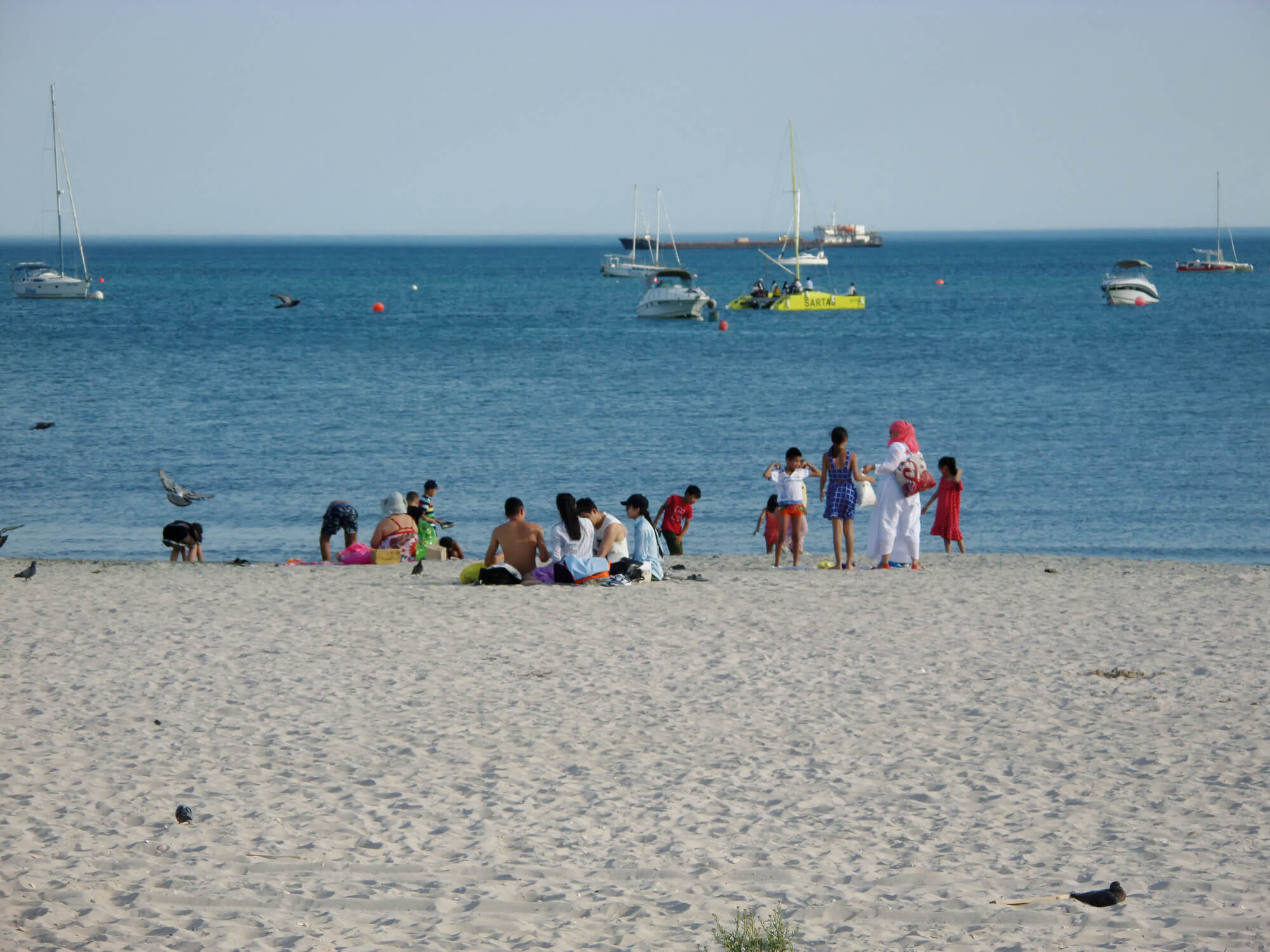 The undisputed leader of beach holidays in Kazakhstan is considered Akatu. Photo: ekipaj / Depositphotos.com.
Prices for accommodation in Aktau
Look for hotels with discounts on Yandex.Travel. Here are the main rules for finding hotels.
In the city and its closest suburbs, tourists stay in hotels, recreation centers, and hostels. Locals rent apartments and private houses to tourists. Compared with the resorts on the Black Sea coast, prices for holidays on the Caspian Sea are lower.
Prices for a standard double room in Aktau, in the high season 2022:
| | | |
| --- | --- | --- |
| Type of accommodation | Price, in rubles | Example |
| Hotel 2* | 2500 | Victoria Hotel Aktau |
| 3* Hotel | 3000 | Chagala Hotel Aktau |
| 4* Hotel | 5000 | Holiday Inn Aktau |
| 5* Hotel | 7000 | Grand Nur Plaza |
Some hotels in Aktau include breakfast. There is no all-inclusive accommodation. Accommodation with a swimming pool costs from 2000 rubles per day.
Renting a one-bedroom apartment for a vacation at the Caspian Sea in Kazakhstan will cost 1400-1600 rubles, and a two-bedroom – 1700-2500 rubles. This option is good for a trip with children and a small group of friends.
Vacationers on the background of residential development in Aktau. Photo: ekipaj / Depositphotos.com.
Food Prices in Aktau
Holidays in Kazakhstan on the Caspian Sea like fans of hearty meat cuisine. Try national Kazakh dishes – kombe, zhorik kuirdak, beshbarmak, traditional horsemeat sausage kazy-karta and shuzhuk, as well as delicious drink made of camel milk shubat.
There are many cafes and restaurants in Aktau. Their prices are lower than in Moscow. Average bill for two in cafes where locals eat is 3,500-5,000 KZT. Lunch at tourist establishments is more expensive – 10,000 KZT. A Big Mac costs 1,500-1,700 KZT.
Food prices in Aktau cafes and restaurants in 2022:
salad – 400 KZT
shurpa – 750 KZT
khash – 780 KZT
boz-bash – 550 KZT
manti – 550 KZT
mampar – 550 KZT
lamb with ribs – 1250 KZT
cappuccino cup – 730 KZT
cup of tea – 1200 KZT.
Cost of products in Aktau stores in 2022:
bread – 105 KZT
milk – 240 KZT
Chicken meat, 1 kg – 1,250 KZT
beef, 1 kg – 1550 KZT
cheese, 1 kg – from 1,600 KZT
oranges, 1 kg – 680 KZT
tomatoes, 1 kg – 340 KZT
coca-cola, 0.5 liters – 120 KZT
Tassay water, 5 liters – 275 KZT
ice-cream – 150 KZT.
Advice . To save money during your vacation in Kazakhstan on the Caspian Sea, rent an apartment or apartment with a kitchen and cook by yourself.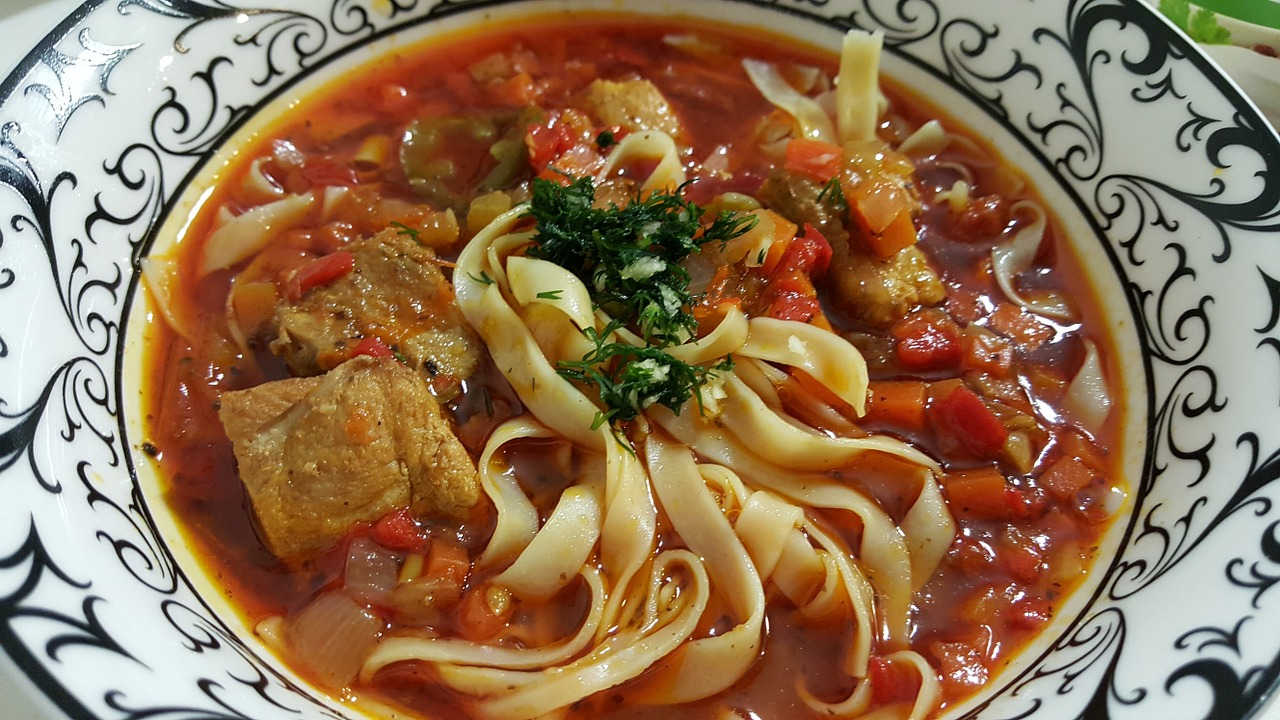 Laghman. Photo: isfara / pixabay.com.
What to do on vacation at the Caspian Sea
Not far from Aktau there is a radon spring. You can come to it for a day to lie in a pool of hot water. Nearby there are art houses, where tourists are accommodated for the night.
With children, go to the amusement park, the Mangyshlak Botanical Garden, and the Museum of Regional History. Visit a modern art gallery, take a stroll along the promenade, and see how the big port works. Take a trip to the Tree of Life water park, which is located 25 km from the city.
Rest in Kazakhstan on the Caspian Sea can be varied by interesting excursions. If you like historical monuments, visit the ancient necropolises, which are located in the vicinity of Aktau. The earliest of them was built in the IX century AD.
According to tourist reviews, from Aktau tourists are taken to the ancient mosques of Beket-Ata and Shakpat-Ata, to a sturgeon farm, to the chalk ridges of the Mangyshlak mountain part, to the Karagiye Depression, the Valley of Spheres and to the places where the caravan trails of the Great Silk Road passed. Prices for the excursions are 4500-4900 KZT. Children from 5 to 12 years old get a 50% discount.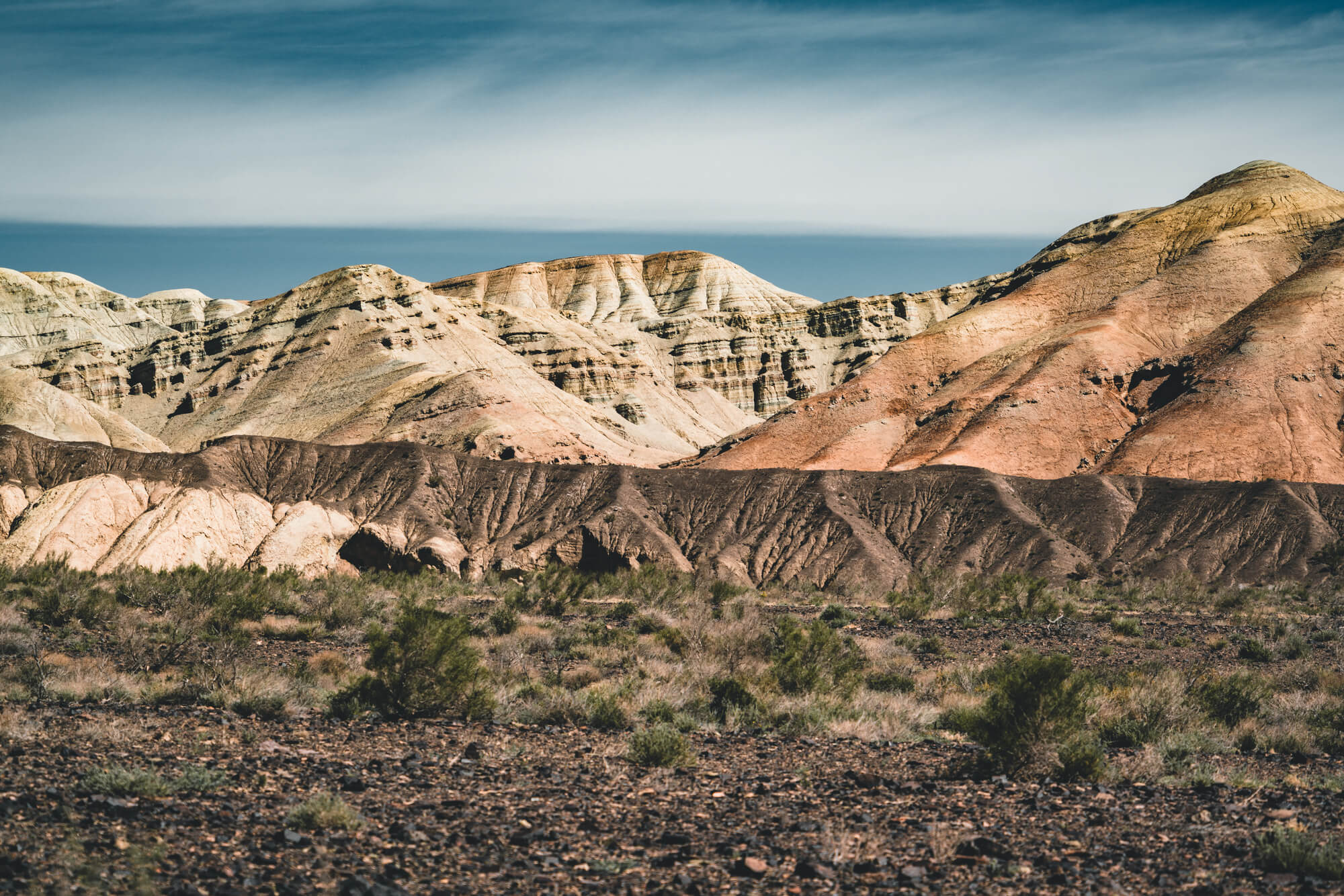 Altyn-Emel National Park. Photo: mathias_berlin / Depositphotos.com.
Beach hotels in Aktau
There's no substitute for the beach – check out our selection of beachfront accommodations.
Check the information about travel restrictions. Only travel for a specific purpose may be permitted, particularly travel for tourism purposes may be prohibited. Find out more
All Filters
Review ratings
Check dates to see current prices and special offers. Select dates
Holiday Inn – Aktau – Seaside, an IHG Hotel
Aktau – 3,3 km from the beach
Holiday Inn – Aktau – Seaside Hotel. The IHG features a restaurant, spa, bar and lobby. It offers family rooms and a terrace. The property is near the seaside (100m).
Guldana
Aktau – 400m from the beach
Guldana Apartments is located in Aktau. It offers air conditioning and free Wi-Fi. All is clean, close to the sea, the owner allowed to stay in the apartment even longer than it was supposed to, the arrival was at night, the owner waited for us at the entrance
Apartments by the Sea
Aktau is 200 meters from the beach
These apartments are located in Aktau. There is a view of the sea from the windows. Excellent location near the city center and beautiful promenade. Stores, banks, pharmacy, cafes are within walking distance. In the same house, a machine for drinking water. View of the sea from the window. Everything works, the hostess is always in touch and ready to give information about the city. Clean and neat. Working TV with a bunch of channels, high-speed Wi-Fi. There are a lot of cats in the surrounding courtyards.
Apartments with beautiful sea views in Aktau
Aktau – 300 m from the beach
V Aktau Apartments is located in Aktau. It offers air conditioning, a balcony and free Wi-Fi. Hiking and fishing are popular in the area. Absolutely perfect location Comfortable appartment Has most amenities one might need and a supermarket right downstairs Friendly owner, very considerate and helpful Great price/quality ratio
Apartments on the seafront in Aktau
Aktau – 300 m from the beach
Aktau Waterfront Apartments is located in Aktau. It has a view of the sea. Ideal cleanliness, gorgeous view from window of sea coast. Apartment is 50 meters from the sea. Can go down to the sea, just crossing the road. The owners organized a shuttle to/from the airport. There was no need to go anywhere for the key. The apartment has everything you need for a comfortable stay. I really liked the SMART TV, you can watch any TV show over the Internet. I recommend this apartment to everyone.
Rixos Water World Aktau.
Rixos Water World Aktau is a 5-star hotel located in Aktau. It offers a fitness center, bar and garden. Reception and administration brilliant. Food and service are good. Entertainment for children is good.
Miramar Apart Hotel & SPA
Aktau – 4.6 km from the beach
Miramar Apart Hotel & SPA is located in Aktau. It features a restaurant, fitness center, bar, shared lounge and garden. It offers sea views. Excellent service, cozy and clean room, responsive staff, great view from the balcony.
Apartments with gorgeous sea view
Aktau – 300 m from the beach
Great Sea View Apartment is located in Aktau. It offers a 24-hour front desk. Free Wi-Fi is available at the apartment. The location was great, I liked the sea view. The apartment was clean and cozy. The host is very welcoming and nice. Highly recommend the apartment.
Nice, cozy apartment, with a balcony, in the center of the city
Aktau – 1,2 km from the beach
Beautiful, cozy, with a balcony, in the heart of the city" apartment is located in Aktau. It offers free Wi-Fi and a balcony. The apartment is close to the beach. I liked everything: big and nice place, comfortable, clean, fully equipped. There was a kitchen with balcony, living room, bathroom and locker room. The double bed was comfortable and there was a sofa bed as well. Blinds to darken the rooms. Shower with hot water. Shower with hot water, 3rd floor with lift. Restaurant Uzbechka in the same building as well as minimarket and pub. The host, Alyona, was very kind and communicative. She speaks English and is always ready to help.
Victoria Hotel
Aktau – 1.3 km from the beach
Victoria Hotel is located in Aktau, with free Wi-Fi throughout. Pets are allowed here. It features a bar. Rooms feature a TV with cable channels. The room is very spacious with a large bathroom, a separate room for eating, and a huge loggia with a beautiful view of the sea.
Looking for a beach hotel?
It's hard to compare the feeling of waking up to the sound of the waves in a sea-air-filled bedroom to anything else. If you dream of living near the beach, you'll find something to your liking, whether it's a luxury resort hotel, a homestay option, or a villa. Beach hotels may offer such amenities as air conditioning, private terrace overlooking the sea, and an outdoor pool with a bar.