The 8 best all-inclusive hotels in Batumi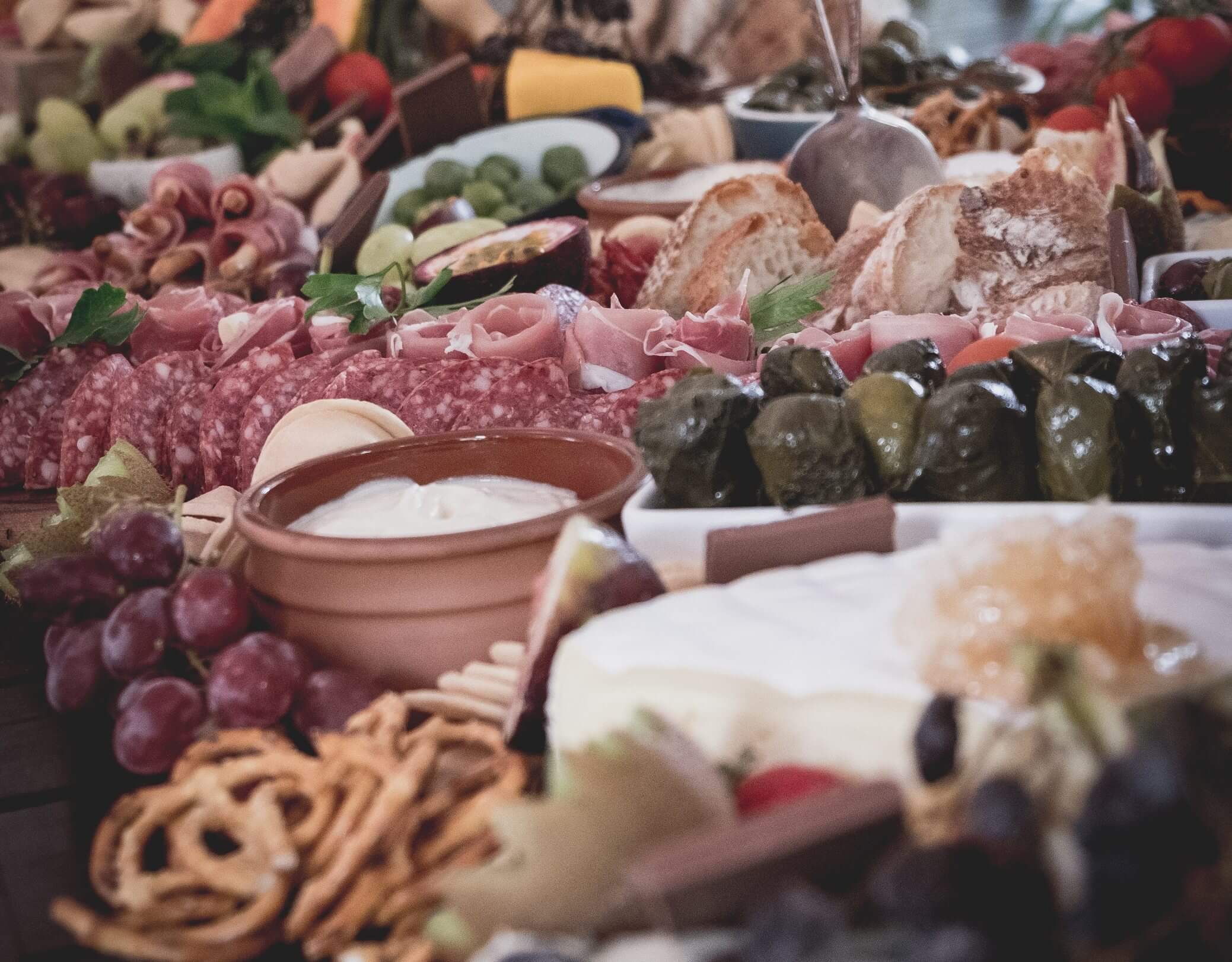 "All inclusive" in Georgian – how is it? We tell you about all-inclusive hotels in Batumi and the prices of the holiday.
"All Inclusive in a Georgian way
The all-inclusive package is not too popular in Georgia. Food in restaurants and cafes in Batumi is inexpensive, so it is more profitable to stay without meals or take only breakfasts. However, in some hotels 3-5* Batumi is all inclusive. All of these hotels are located within walking distance of the sea.
What is usually included in "all inclusive" in Batumi? In addition to three meals a day and a bar, tourists can use saunas, swimming pools, fitness centers and nightclubs on the territory of the hotels for free. Some hotels organize shuttle service to the airport and free tasting of Georgian wines.
A nice bonus to "all-inclusive" in Batumi is the famous Georgian hospitality. You will be met and served very kindly and with a smile.
Ventura Hotel
A small four-storey hotel on Griboyedova Street, 350 meters from the sea – a great place to stay in Batumi with "all inclusive". On the first floor there is a restaurant. Within walking distance – dolphinarium, zoo, picturesque lake Nurigel and green park of May 6.
Hotel room. Photo: Ventura Hotel. Photo: Ventura Hotel.
Iberia Hotel 3*.
Modern hotel with family rooms is located near the large shopping center Carrefour and the new Batumi Stadium. The road to the sea takes no more than 10 minutes. Guests noted the stylish bathroom fixtures and pleasant room design.
Hotel room. Photo: Iberia Hotel. A restaurant at the hotel. A photo of the Iberia Hotel. Photo: Iberia Hotel.
Hotel Georgia 3*.
This cozy hotel is located near the airport, in a modern part of Batumi. It offers a restaurant, bar and free parking. Guests are fed on buffet system. The sea and the new park named after Lech and Maria Kaczynski you can walk to in 10-15 minutes. An all-inclusive room for two people costs 2,200 rubles per day in the fall.
Hotel room. Photo: Hotel Georgia. Hotel restaurant. Photo: Hotel Georgia.
Guesthouse Natali 3 *
In the nearest suburb of Batumi, across the river Chorokhi is a guesthouse, which takes guests on "all inclusive". Tourists like the clean building, cozy rooms and a small pool, where it is nice to swim in bad weather. From the guesthouse is a short walk to the sea and the famous fortress of Gonio. The resort village has a wonderful pebble beach, and the sea water is noticeably cleaner than in Batumi. You can easily get to the city by bus or shuttle bus. Double room "all inclusive" costs 2200 rubles per day.
A room in the house. Photo: Guesthouse Natali. Swimming pool in the house. Photo: Guesthouse Natali.
Batumi World Palace 4 *
Beautiful and comfortable hotel with "all inclusive" in the old part of Batumi. It is located 150 meters from the sea shore. Wonderful views of the picturesque Chacha Tower and the northern part of Batumi Boulevard. The restaurant with a panoramic view of the city serves European and Georgian cuisine as well as excellent Georgian wines.
Hotel room. Photo: Hotel Batumi World Palace. A restaurant with a view of the seafront. Photo: Hotel Batumi World Palace.
The Admiral Hotel 4*.
Anyone who wants to live near Batumi harbor is recommended to stay at the hotel on the first line. From the windows you can see the bay, large ships, beautiful yachts and seagulls flying over the water. The hotel is located in the Old Town. Walk through the colorful Turkish Quarter, go to the beautiful Piazza and the old church of St. Nicholas!
Hotel room. Photo: The Admiral Hotel. Buffet. Photo: The Admiral Hotel.
Radisson Blu Batumi 5*.
If you want a worry-free vacation, choose this all-inclusive hotel near the historic center of Batumi, near the blooming Batumi Boulevard. The restaurant on the 20th floor serves excellent seafood, and the rooftop bar offers original cocktails. It takes only 3 minutes walk to the clean pebble beach of Iveria. Swim in the sea, relax in the sauna and steam bath!
Hotel room. Photo: hotel Radisson Blu Batumi. Nuts and dried fruits on the buffet. Photo: Radisson Blu Batumi Hotel. A restaurant on the 20th floor. Photo: Radisson Blu Batumi Hotel.
Colosseum Marina Hotel 5*.
For a comfortable all-inclusive vacation in Batumi, the hotel by the sea, which occupies an original building in the form of the Roman Colosseum. Thanks to the excellent service and luxuriously decorated rooms, it is easy to feel famous. The beach is 100m away and Batumi Water Park is 400m away. Enjoy the subtropical sun on the sun loungers by the pool and book a massage at the hotel spa!
Hotel room. Photo: Colosseum Marina Hotel. Buffet. Photo: Colosseum Marina Hotel. Distance to the beach – 100 m. Photo: Colosseum Marina Hotel.
Rest in Batumi
Recently, more and more popular is rest in Georgia on the Black Sea coast. For example, the inquiry: Prices for sea vacations in Batumi with all inclusive system in search engines breaks all records in terms of requesting and it's not surprising, because the summer holidays here are available not only for wealthy tourists, but also for those who could not afford it a few years ago.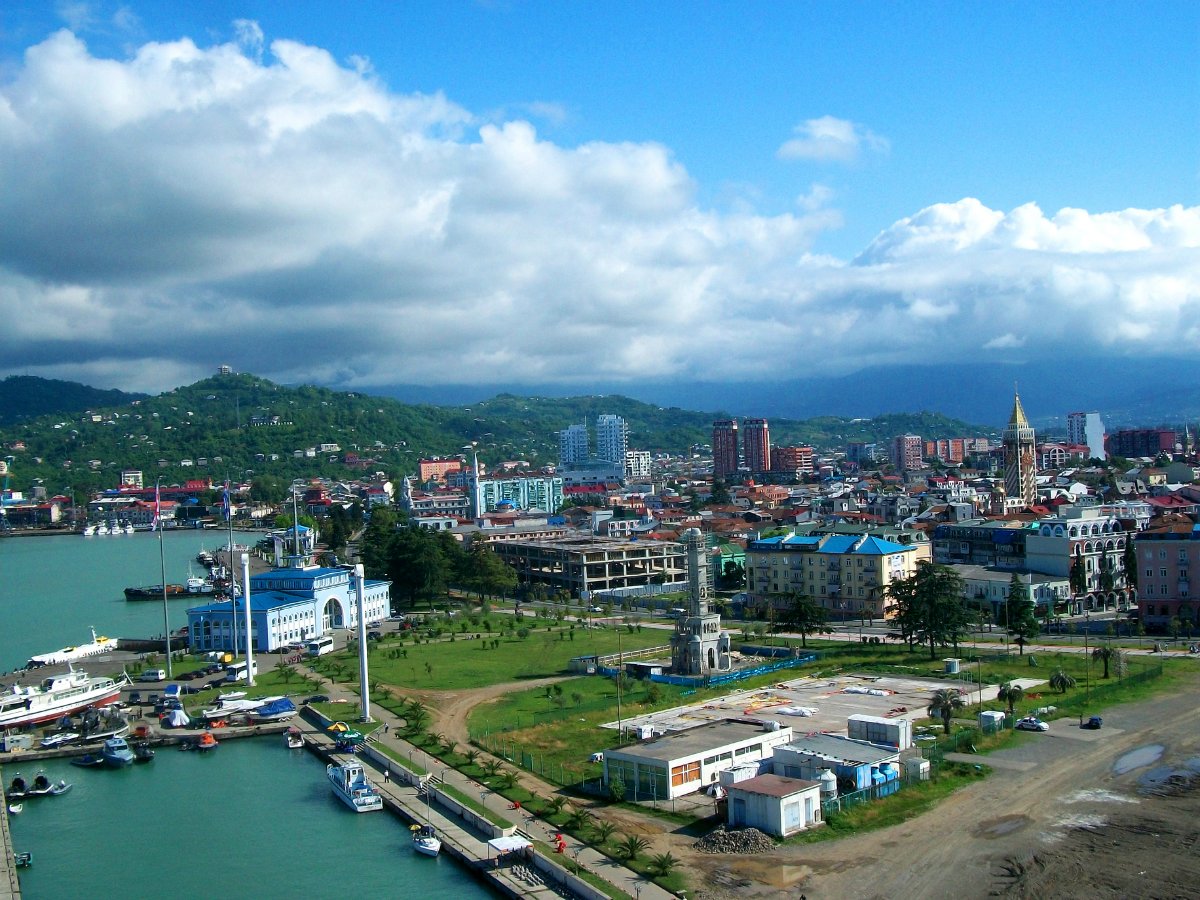 Viva-Georgia organizes tours for everyone. You can get the consultation by phone: +7 (495) 268-07-72
All-inclusive tours to Batumi
It's a paradise on the Black Sea coast, the capital of Adjara and the main tourist center with a full package of amenities. Immediately we can understand that we are talking about a place that attracts many tourists – a place for those who love convenience and comfort. Prices for all-inclusive vacation in Batumi will depend not only on the comfort and convenience in the hotel, but also on the distance from the sea it is located. Walking distance significantly increases the price. Be ready for that and ask touroperators about it.
Specialists of Viva-Georgia recommend the following hotels for those who are interested in all-inclusive tours to Batumi:
Hotel Irise is located 900 meters from the beach. Rooms for two people to stay for 5 days – from 70000 rubles.
The 4* Corner Inn Hotel is located practically next to Batumi Beach, which is a 5 minute walk away. From here you can easily and quickly get to both the city center and Batumi airport. Here the cost will range from 55000 rubles for 5 days per person.
Also not bad options may be tours to Batumi "all inclusive" at the hotel Rcheuli villa, located 1.2 km from the coast. Staying at this hotel for 8 days will cost you from 60,000 rubles per person.
For luxury, we recommend considering the 5* Hotel Leogrand. Here you can experience a true understanding of chic and refinement. High-quality hotel service and maintenance will cost you 130000 rubles or more for 5 nights.
Why tours are so affordable
The "all inclusive" tours began to take a worthy place among the various tourist destinations. More and more tourists prefer carefree vacation, which allows you to get away from all the hassle of everyday life and fully devoted to rest.
According to specialists of Viva-Georgia company, 2022 prices for all-inclusive resorts in Batumi are becoming more affordable due to the fact that the resort is becoming one of the most modern and perspective resorts in Georgia.
In addition, we would like to consider a few more hotels that will not leave you indifferent with their service.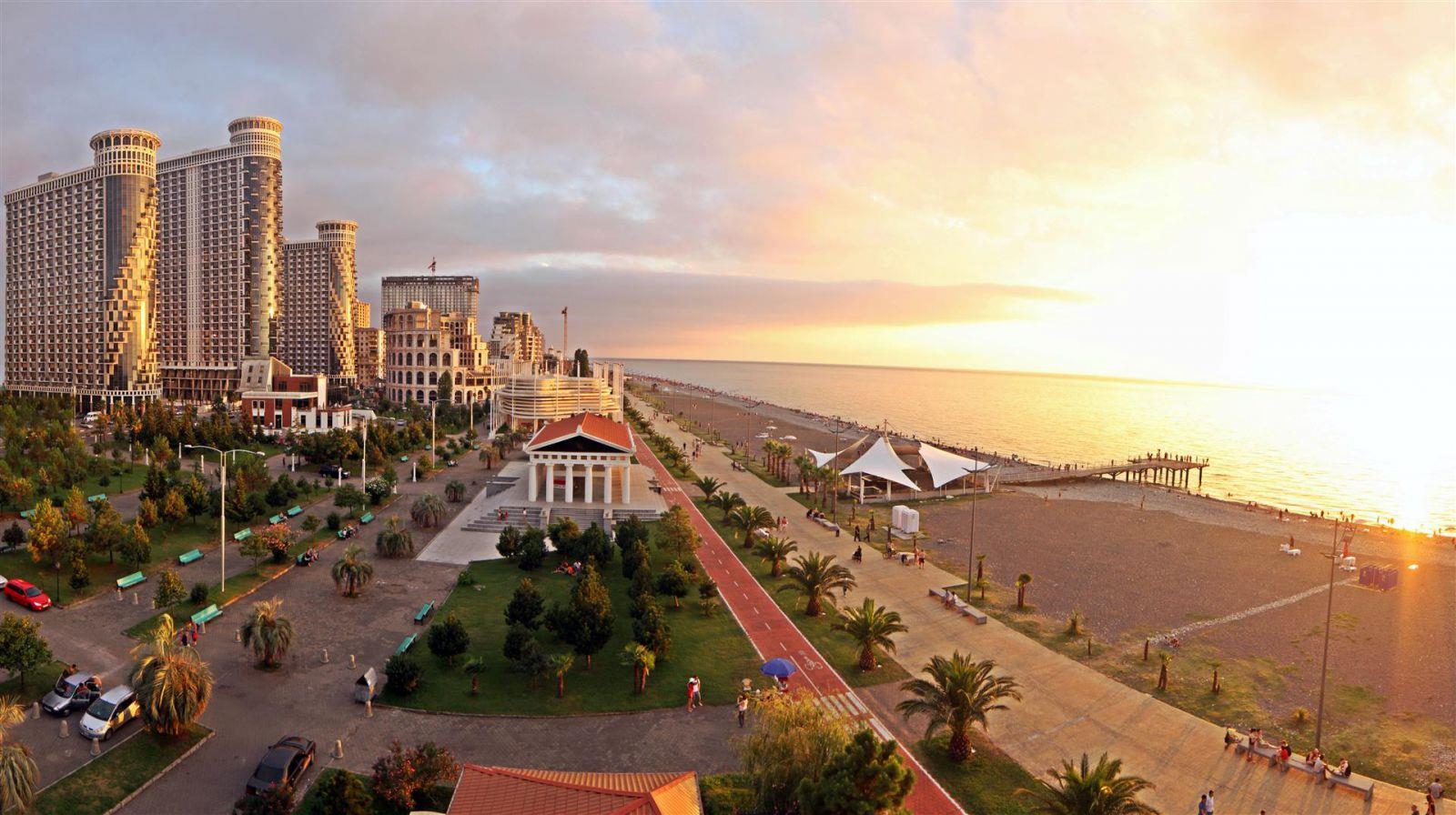 For example Hotel Iberia, Legacy Hotel and Hotel Sanapiro are located within walking distance to Batumi beach. They are just perfect for those who are interested in an all-inclusive vacation in Batumi. Here elegantly decorated rooms, attentive staff and all necessary amenities will turn your vacation into a holiday. You can find photos of the hotels on the Viva-Georgia website. We would like to pay special attention to the quality of food offered in the restaurants of these hotels. Only fresh vegetables and fruits, perfectly cooked meat, local fine cheeses, and light, playful wines will delight you with the sense of abundance and unique tastes of delicious dishes.
What makes up the prices?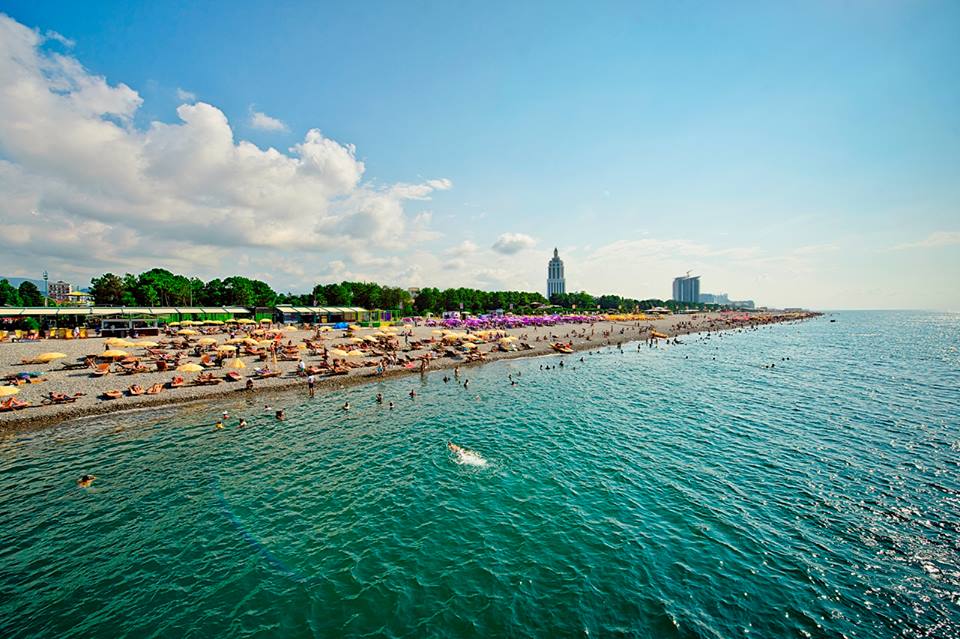 Of course there are many factors that make up the pricing and that will convince you to buy a tour and spend an unforgettable vacation on the Black Sea.
Complete absence of domestic problems for those who come to Batumi on "all-inclusive" vacation with Viva-Georgia;
Opportunity to organize your own walking tours;
Transfers, transfers and excursion trips are often included in the pricing of the tour;
You also don't have to worry about food. Breakfast, lunch and dinner will delight you with a variety of national dishes, honey fruit and unforgettable vegetable dishes;
You have the opportunity to participate in a tasting of a collection of local wines.
All-inclusive hotels often offer extras such as complimentary access to a pool, sauna, or fitness room.
Viva-Georgia strongly recommends you to take a chance and enjoy your perfect vacation this summer.
You will not regret the expenses at all and the prices for the all-inclusive tours to Batumi in Georgia will pleasantly surprise you, and your pleasant memories will guarantee that you will have a desire to visit Batumi more than once in the future. Call us and we will answer all your questions: +7 (495) 268-07-72 .