Rent a car in Iceland
Iceland. Unknown and alluring, distant and mysterious. A unique island state of icebergs and waterfalls. It is a whole separate world, which one wants to dive into, to explore. However, I didn't have much time to explore it. The tourist season here is obscenely short: it's still cold in May, and in September storms already begin, and the mountain passes may be covered with snow. Northern countries are not known for their nature.
Iceland surprised me at once, but conquered me as soon as we left the city. Sometimes beauty penetrates deep, beyond the horizons of our habit of saying and explaining everything. It reaches the most delicate and sensitive points, and for a second something stops inside. So it happened to me very often in Iceland.
To explore Iceland is easiest and most conveniently by car, although the choice of vehicle depends entirely on your imagination and preferences. For example, we saw cyclists, motorcyclists, and hitchhikers. What to say, each way of traveling has its pros and cons, its incomparable pleasures and experiences.
Driving in Iceland
But back to the four wheels. Renting a car in Iceland is easy. The choice is wide, and it can be made based on your itinerary, ambitions, and wallet. You can drive around the whole island and see the main sights without leaving the pavement. So feel free to rent a regular sedan. The main highways are good: perfect roads, the congestion of which is close to zero. But to ride outside the asphalt, on mountain roads, is a different format of travel, its own special pleasure.
Important: unpaved roads (where there is no asphalt) in Iceland on the maps and on the signs are marked with the letter F. In the contract of car rental it is usually specified whether your type of car is allowed to drive on dirt roads. Also such roads can often be narrow and go into the mountains.
By the way, many rental agencies stipulate that if your car is not allowed to drive on F-type roads, and you still go there and something happens, it is not considered an accident, and all damages will be covered at your expense. So it is important to think about your route in advance and not try to conquer off-road in a rental sedan. If you have no experience of driving on mountain roads, I would advise against going there either.
You can download an atlas of Iceland's roads here.
Urban traffic and parking particularities
In terms of traffic in the city and parking, there were difficulties only in the old historic part of Reykjavik. Finding a spot in the narrow streets was not easy. In the rest of the island and at the main attractions there were no problems. Parking lots at waterfalls, geysers, volcanoes are not paved, but only sprinkled with gravel and fenced with poles with ropes. This gives the feeling that civilization has only crept up on this pristine beauty, but not absorbed it.
The local police did not stop even once, fines did not come either, we left things in the car without fear – prosperous Europe!
Rules of the Road
Any features of the traffic rules I did not notice. The general speed limits are as follows:
50 km/h in the city,
80 km/h on dirt,
90 km/h on asphalt.
Exceeding the speed limit is very expensive, high fines. And deviations in the greater direction by 30 km/h and more – deprivation of rights. Many bridges in Iceland are narrow, allow only one car to pass, so you need to pay attention to the priority signs. The useful resource about the roads in Iceland, where you can see the state of the webcams and find out if some parts of the road are passable (they can be blocked with snow), if the bridge you need is not washed away (it is also not uncommon here), you can check here. It's especially worth checking this site if you're planning an out-of-season trip. Some F-type roads may still be closed in May and no longer be passable in September.
Rental Terms and Conditions
Rental terms vary from company to company. There are the well-known ones like Hertz and Procar. And there are local, Icelandic, such as Geysir. And now a little more detail about the companies:
Hasso. Here you can take a sedan, if you are already 20 years old and your driving experience is not less than 12 months, but the 4×4 give only from 23 years. Necessary documents: passport, license (not necessarily international), credit card (Visa, Eurocard, Diners, Amex). The same set of documents is required for the second driver (if he has one) (except for the credit card). Minimum rental period is 24 hours. You can pick up and drop off your car at Kaflafik International Airport (in Reykjavik). The car is provided with a full tank and should be returned with the same tank, otherwise your credit card will be charged about 30 EUR (3900 ISK). The basic insurance is included in the rent price. However, there is an extended insurance up to a separate paragraph "damage by a stone to the windshield". Ask for details if you want to be covered.
Geysir. Terms are the same as in the first company, except that the cars of luxury class (Range Rover Evoque, Land Rover LR4, BMW X5, Range Rover Vouge 2013, Hummer H2) will be trusted only if you are 25 years old. By the way, you can even rent a "Russian Jeep" here. Guess what it is? That's right, the good old "Niva". You are also allowed to rent a car from this company without a credit card, but with a deposit of 2000 EUR.
Iceland4x4carrental.Here you can rent a car for at least 2 days. In this company you can be trusted with an SUV even at the age of 20 years old, the main thing is that your driving experience is more than 12 months. Documents for rent are the same. Insurance, too (standard, which is included in the rental price + you can buy an extended version). All additional options such as child seats or GPS are available for extra money. The cheapest small car Peugeot 108 or the same class for 2 days will cost 165 EUR or 21800 ISK. All-wheel drive kid Suzuki Jimny (it can hold 4 persons) for 2 days will cost you 148 EUR or 19,800 ISK. And the price is the same for automatic and manual gearbox. For 8-seater Dodge Durango take 316 EUR for 2 days, which is translated as 41800 ISK. Well, you can take a Hummer for 2 days "almost for nothing", for 376 EUR – 49 800 ISK.
Icelandcarrental. The site is handy, everything is clear, prices are given in euros and dollars at once. The terms of rent, insurance and minimum rental period are the same as in Hasso, only the 4×4 is trusted with 20 years and 12 months of experience. There is a prepayment, so if you cancel less than 14 days before the date of the rental, the company will keep 10% of the amount you paid. And if you simply didn't show up at the stated time, there's no refund at all. Our best value for money: Hyundai i10 for 219 EUR = 248 USD = 28800 ISK for 2 days. Suzuki Jimny for 2 days for EUR 238 = USD 270 = ISK 31360.
Hertz. Terms of rent is not essentially different from the previous companies. For Toyota Yaris for 2 days they want 207 EUR or 27400 ISK. The most expensive car for rent, which I managed to find here, in Hertz, is not Ferrari. Tesla Electric for 872 EUR or 115200 ISK (for 2 days)!
Prices for gasoline
The cost of gasoline here ranges from 1.39 EUR to 1.46 EUR per liter of 95th and from 1.30 EUR to 1.38 EUR per liter of diesel. There are many constantly updated websites with current fuel prices in Iceland.
Around the Island in a small car
As I wrote above, you can drive around the whole island and see the most important things in the most ordinary sedan, without leaving the glorious Highway 1! Somewhere inland, if you want, you can also walk. The pros of this method: comfort, less spending on gasoline, accessibility to all, rental price. Basically, if you're going to Iceland for the first time, it's the best way to get to know the country.

And if you, like me, "got hooked," then the next visit you can go "to all the trouble" on an off-road.
Through Iceland on an off-road vehicle
If you want and plan to see Iceland from the inside, off the popular routes, you can and should take an off-road vehicle. Naturally, this opens you up to a completely different horizon. Perhaps in no other European country have I seen so many different tuned four-wheelers as here.
Driving off the tarmac is always an adventure. And though we, Russians, are not used to it, but anything can happen. What to do if you decided to race over the mountains, but instead of it you got stuck in absolutely no clear place? First, do not panic. Secondly, the 112 phone in Iceland works much better than ours. Third, you can always call your rental company and consult there.
Unfortunately or fortunately, I am no expert in this area, as we have never got stuck in Iceland and technically the car did not fail. But! On September 15, when one of the smaller passes was suddenly blocked with snow, we saw many light trucks in ditches (with bald tires on the snow, and on a mountain road!), which were quickly helped by 112 tow trucks. The photos below were taken on the roads of Iceland in mid-September, a day apart.
Hummer for hire
You can even rent a Hummer in Iceland! We could write a separate story about how three Russians and three Finns rented one black Hummer and drove around the outskirts of Reykjavik. I probably would never have ridden behind the wheel of a Hummer (incidentally, as it turned out, a rather dubious pleasure), if not for this case.
And yet the Hummer is a vehicle for lovers of chic and exotic. The engine is 6 liters and 400 horses, which can go both on gasoline and alcohol, a 6-speed automatic transmission, huge wheels. On asphalt this "tank" weighing 3.5 tons accelerates quickly enough, but very reluctantly brakes. For 250 kilometers of this beast ate about 80 liters of gasoline 95! So we spent as much money for the fuel of the Hummer, which we drove for one day, as we spent for the gasoline of the Toyota Yaris for one week of cruising around the whole island.
Through Iceland on a motorcycle.
No matter what country I find myself in, I always pay attention to motorcycles and motorcyclists. Admittedly, I don't always write about it. It's time to get better. And what if someone wants to take a ride through "sunny" Iceland on a motorcycle? Then, perhaps my observations will prove useful.
Of course, Iceland is not the best country for fans of two-wheeled transport. The motorcycle season here is just fabulously short! And during those miserable couple of months the weather is so unstable, that it can change from +20 to +10 °C. And it's only during the day. I'll say nothing about the rains at all. Nevertheless, nothing beautiful is alien to Icelanders: they ride too, mostly enduro and, attention, in the capital I saw even a motorcycle police! What is more, I saw policemen riding their bikes in the weather when, as they say, a good boss would not drive his dog out of the house – the icy wind blows all the insides out. Iron people!
We were here out of season, in September the flow of tourists decreases several times. Nevertheless, on the road we saw 4-5 motorcyclists, fully equipped. Judging by the plates, they came on their own, not rented vehicles. Probably came by ferry from Norway.
Every time I saw a lone headlight on the road, I cringed a little. I can imagine what it's like to drive in this weather, fighting an icy wind. And if it's also windy with rain. In a word, if you got bored with life and need a real challenge – get on a motorcycle. Iceland will give you an unforgettable experience.
You do not want to ride your bike? You can rent one on the spot. The fact that such in Iceland, in principle, exists, can already rejoice fans of two-wheeled travel. They give and "goose" (BMW 1200 GS), and various Enduro, and you can take a scooter and a quad bike. But of course, pleasure is expensive (from 260 EUR per day for "goose"). 90 km/h speed limits are still the same. Although I can imagine how difficult it is to stay in this mode on the ideal Icelandic empty roads, leaving to the horizon.
To summarize
Iceland, in my opinion, is one of the nicest countries where I have rented a car. Perhaps the only drawback is the prices, which are noticeably higher than in other European countries.
But in other respects the impressions are very pleasant. And this applies to everything: the variety of choice of cars, and the empty, interesting roads, and places to park, and service, and, of course, the unique, incomparable wild beauty.
Around Iceland by car. Rentals, routes, tips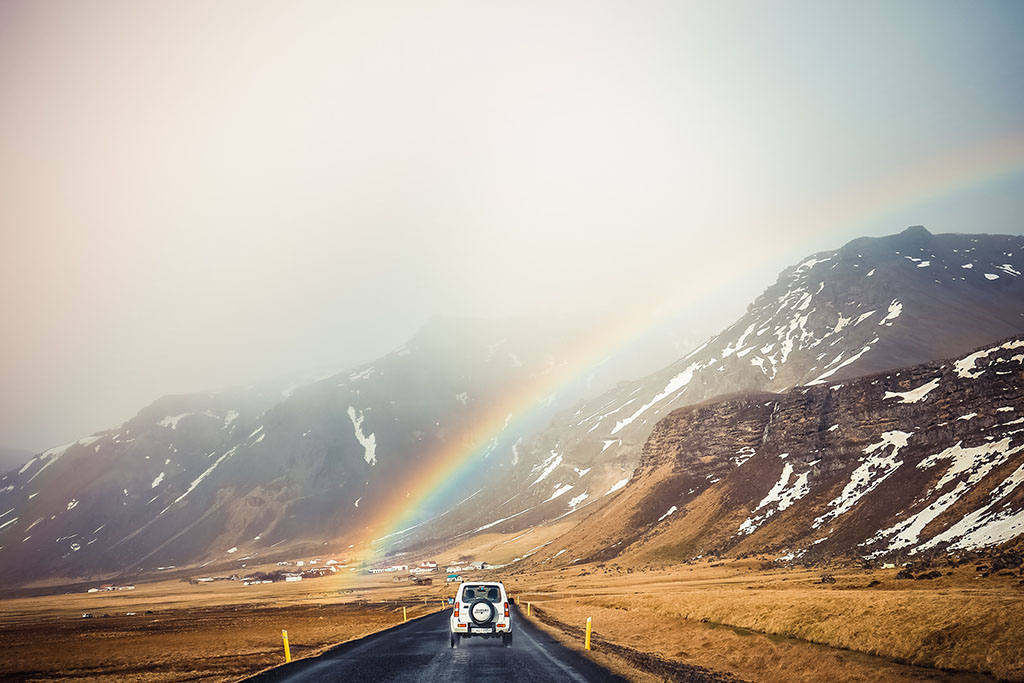 Iceland should be driven around by car! We will tell you how to rent a car in Iceland: how much it costs, what you need to know about renting a car, what you can save on, and what things to take on a trip. Itineraries around the country, gas and parking prices, and fines.
The country's territory is small, but it holds so many unique natural and historical monuments! It seems that no tourist has ever spent a vacation in Iceland sitting in one place. You can move around the country in different ways – by plane, bus, and sometimes hitchhiking. But we will tell you about traveling in Iceland by car – how much it costs, what car to choose and how not to forget anything.
Content:
Features of renting a car in Iceland
What documents are necessary to rent a car:
A voucher confirming the reservation (the car is usually booked online).
A driver's license valid for the next 12 months (or preferably 24 months).
Passport or other identification document.
Debit or credit card in the name of the main driver. A deposit will be blocked on it.
Payment cards . Often the requirements of the rental company states that only credit cards are accepted for payment, and debit cards are not. But this is not the case with Russian cards. Cards with no embossing, no surname, and direct debit written on them (for example, Europeans have Maestro or Electron) are not accepted. Any other full card, including the Russian Visa/Mastercard will be considered a credit card.
Age . Another important point is your age. If you are under 25 or over 70, additional fees may be required. But some rentals may have wider limits – for example, from 21 years old.
Companies' requirements may vary, so you should read them very carefully.
(Photo: unsplash.com / @antwoni)
Car rental prices in Iceland
The price of car rental depends on the season. In summer the cost increases by 2-3 times, and it is better to book a car a few weeks in advance.
The simplest cars can be rented from 19€ per day. Such a car is good if you are only going to drive around Reykjavik and the circuitous route on road #1.
In the center of the country, the roads are unpaved, and there are also fields, including lava fields. If you're going there, rent an SUV or crossover. They cost from 50€ per day.
From 150€ to rent a motorhome, but it's not capable of driving on all roads.
Compare the prices of rental companies online at Rentalcars or EconomyBookings – it's a convenient way to easily find and book a car at a profit.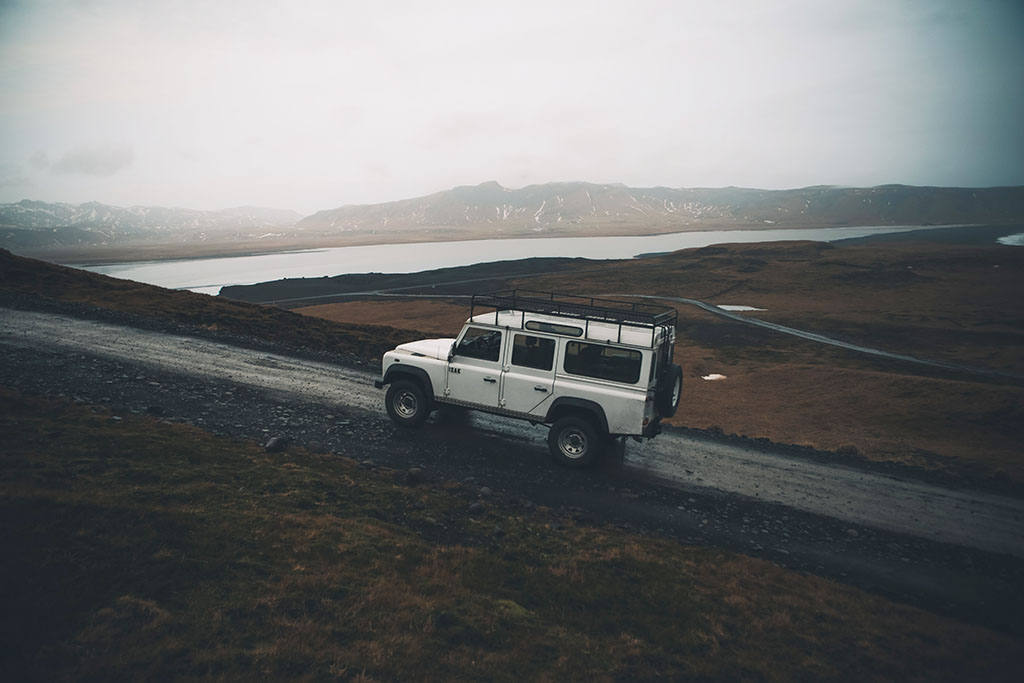 (Photo: unsplash.com / @timtrad)
How to save money
Many companies offer to rent a car at the airport. It's convenient: the car is only slightly cheaper in town, but you don't have to spend 3,000 kroner for the Flybus shuttle to Reykjavik.
If you plan to drive a little, check with the company if they have a service "from a full tank to a part tank", it is also a good savings.
Cars with an automatic are more expensive.
If you have a navigator at home, take it.
Book at least three weeks before your trip.
Ask if there is a limit on mileage. For Icelanders, such things may be obvious, and you won't be reminded of it on purpose.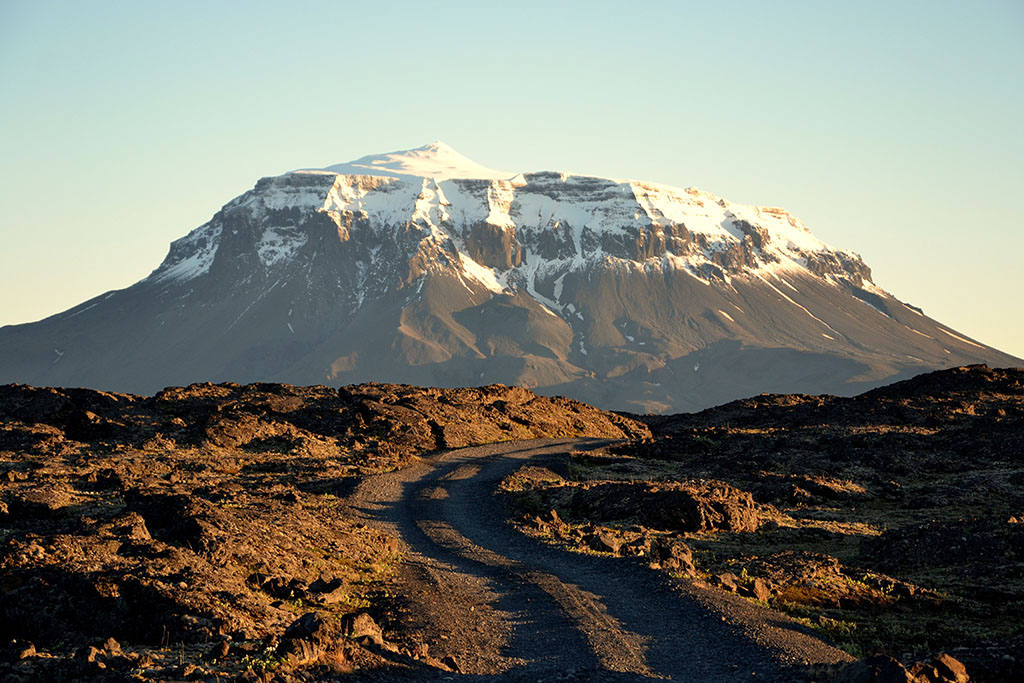 (Photo: unsplash.com / @abago)
Quality of the roads
Circular Route 1 is of excellent quality, but it is not lit, there are only reflective poles along the edge of the roadway. It is open year round, while the other roads are periodically closed due to volcanic activity, rain, snowfall, and other vagaries of the weather. Most roads are open in the summer.
Gravel and lava roads are a little more difficult. Dirt roads have a special designation, F. You can not drive on them with a sedan, take a 4×4.
The rental company will tell you exactly which roads you can drive your car on. And if you get into an accident on a road not designed for your car, you will compensate for the damage yourself.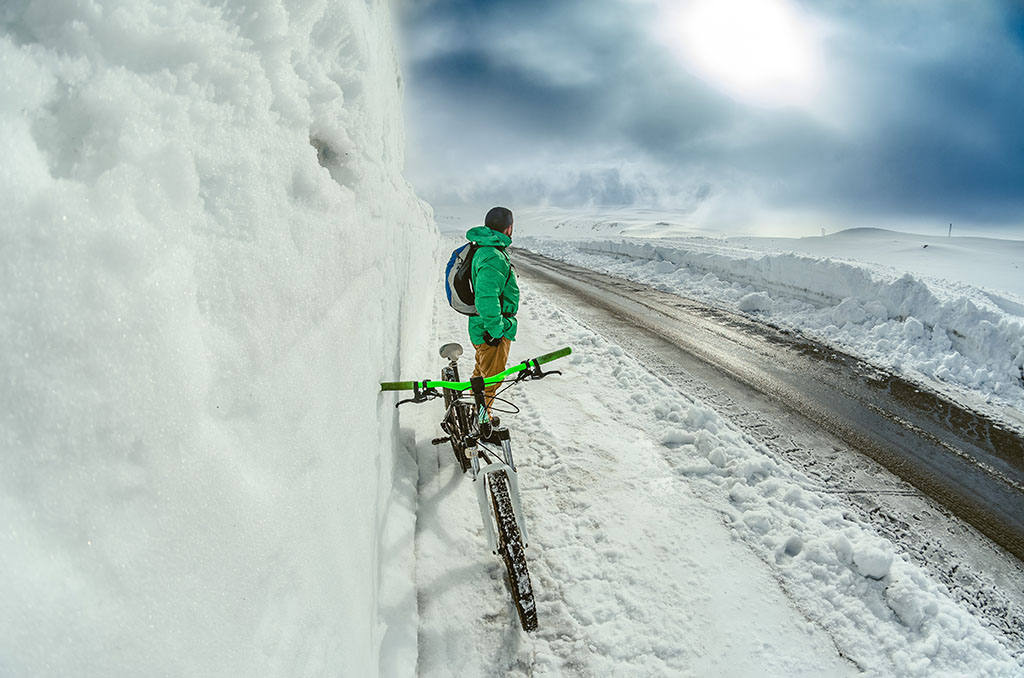 (Photo: unsplash.com / @tarasovaanastasiia)
Remember! Make sure you have a spare tire with you, and agree in advance on possible evacuation: where to call and who to call. Usually, the contract contains the phone numbers of the special services. You can wait for help on the road, but the traffic density in Iceland is low, and you risk losing a lot of time.
There is another peculiarity in Iceland – the animals on the road. The number of sheep in the country is said to outnumber the population, and if you drive away from the city, you will see that. Be careful to avoid sheep on the road, because if you drive aggressively, they can seriously damage your car. There are often horses on the highway.
Answers to questions about traveling in Iceland by car
Gas stations and gasoline costs
A liter of gasoline in Iceland costs from 230 kroner, gas stations along the highway and out of town are 10-15% cheaper. They are everywhere and you can pay with your card at all of them. But it is better to find out in advance where the nearest petrol station is.
Car insurance
Insurance usually costs 15 to 30 euros per day. Excess insurance may be included in this cost, but sometimes it is offered in addition. It means that in case of an accident or breakdown the insurer, rather than you or the hiring company, will pay for repairs. In Europe this practice has existed for a long time, and most tourists are advised to use the service.
There is also car theft insurance, but Iceland is a safe country, moreover an island, and cars here are practically never stolen. Almost all cars have GPS beacons.
Most companies freeze a large sum on your card (usually from 1000 to 2500 Euros), the money is returned within a month after you return the car to the rental office. Companies that do not take a deposit are Lava Cars, Geisir and Bluecarrental. But be sure to check if all types of cars fall under these conditions.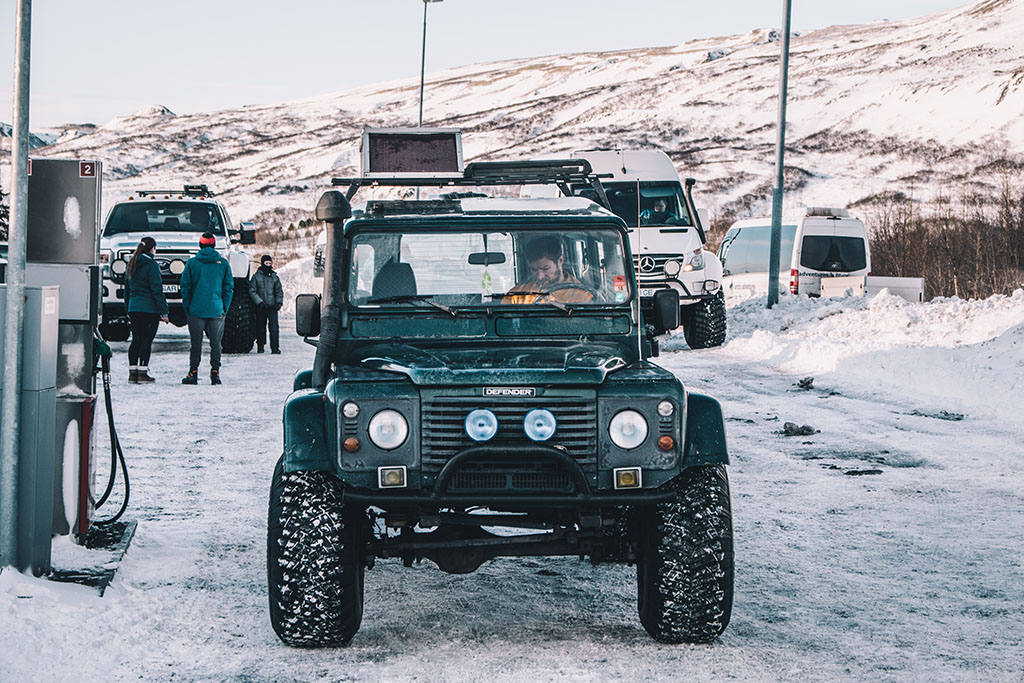 (Photo: unsplash.com / @nicolasjleclercq)
Fines, traffic rules and cameras
Traffic rules in Iceland do not differ from other countries. The speed limits are as follows:
50 km/h in the city;
80 km/h on dirt roads;
90 km/h on asphalt.
There are many single-lane roads and narrow bridges in Iceland, so pay close attention to the priority of passing. And many tourists also say that Iceland is so beautiful that it is quite possible to look at and break the traffic rules.
The fines in Iceland are enormous. For example, for exceeding the speed limit at 20 km/h – the penalty from 20,000 to 50,000 crowns (that is up to 400 euros). For exceeding the speed limit by 30 km/h and more you could be deprived of the license. Cameras on the roads are operational, and there are many hidden ones. For very serious violations (for example, exceeding 50 km/h) you can expect a trial and be fined up to 1000 Euros.
Fines you face in the range of 100 euros for not passing a pedestrian, violation of the rules of overtaking or stopping on the crosswalk.
You can also get a fine from the policemen on the roads. Iceland is one of the safest countries in the world, and the police here do a great job.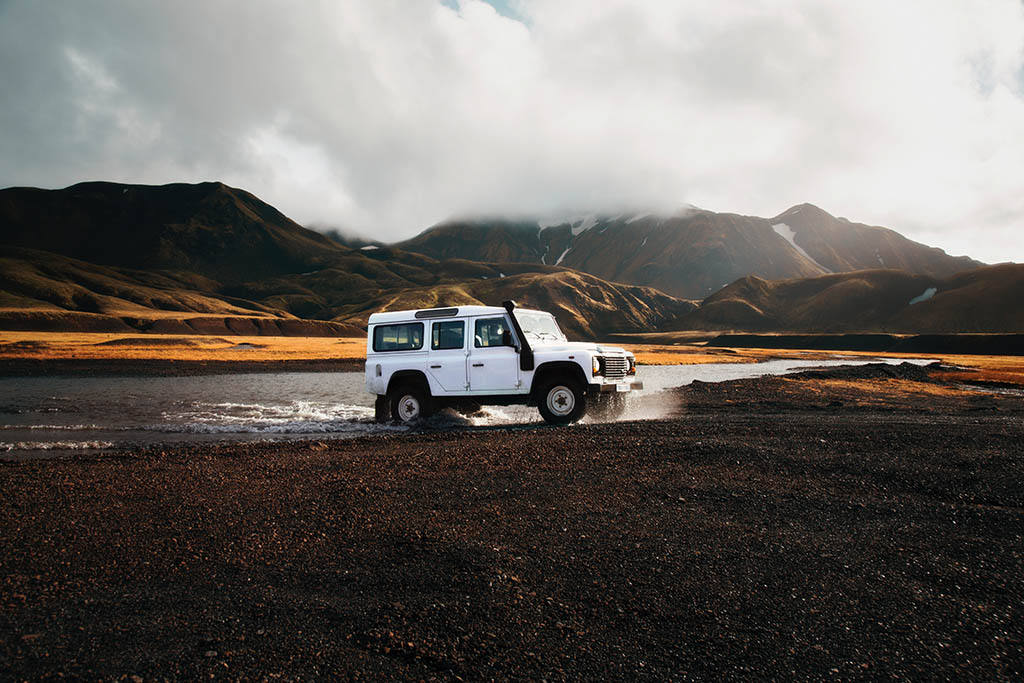 (Photo: unsplash.com / @jonflobrant)
Parking
Parking in Icelandic cities costs between 100 and 250 kronor per hour. In some parking lots in Reykjavik, the first 2 hours are free. Staying is paid through a parking machine or cashier.
Parking lots near natural monuments (waterfalls, geysers) are sprinkled with gravel and fenced with symbolic poles. Parking near national parks is paid, but there is often free parking near waterfalls or lakes.
You can park for free near hotels, hostels, and campgrounds. Often their cost is included in the lodging.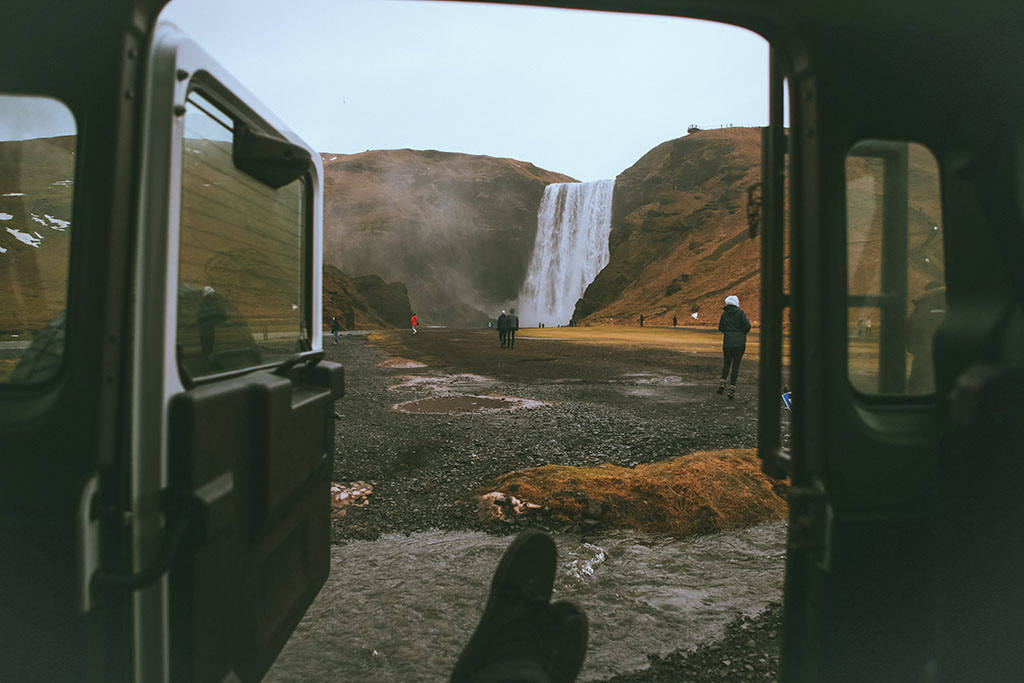 (Photo: unsplash.com / @timtrad)
Cafes and rest areas on the road
Cafes on the trail are a regular occurrence, some with rest rooms and even full rooms.
Prices at simple cafes on the highway are as follows:
vegetable soup + pastries – 1200 kroner;
mashed potato soup + pastry – 1,500 crowns;
meat soup with the same bun and butter – 1795 crowns.
If you want to save money, take a thermos of tea with you: you can keep warm on the road, and you don't have to pay for drinks.
You can eat cheaper at gas stations than at roadside cafes. National cuisine is unlikely, but you can eat on the way – hot drinks, hot dogs and burgers are sold at every gas station.
If you prefer to cook on a burner, buy food in advance – supermarkets are usually open from 10 am to 8 pm.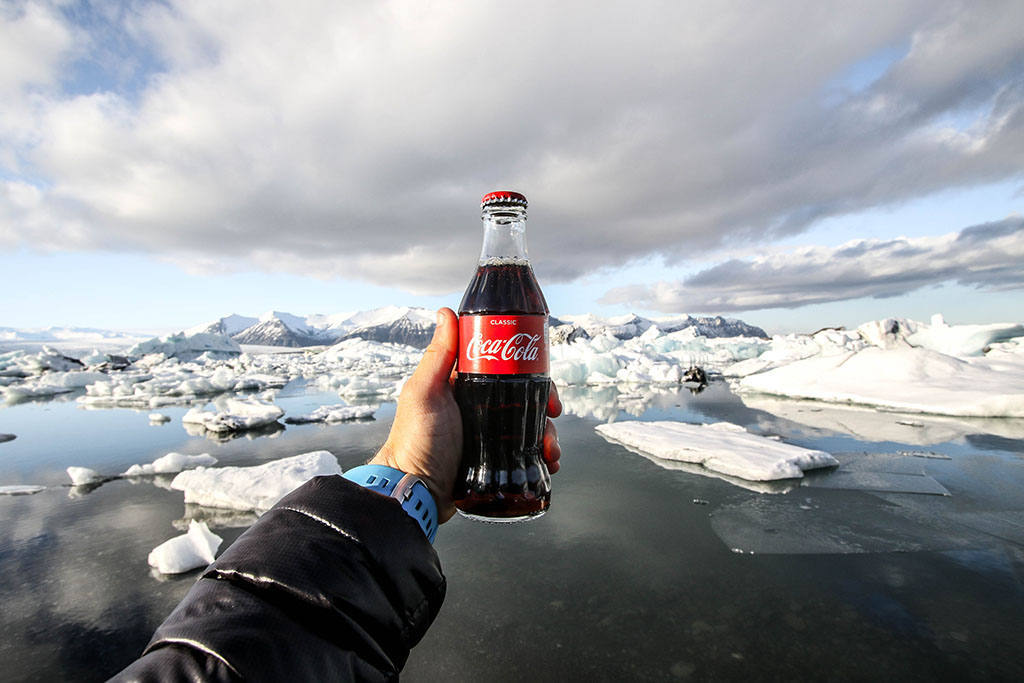 (Photo: unsplash.com / @tentides)
What things you need to take with you
In addition to the standard travel kit – toiletries, a change of clothes, sunglasses – you need many other, more specific items needed for traveling up north.
What you need from clothes :
A windbreaker or storm jacket, necessarily with a membrane – it is much more comfortable than raincoats, in which it is very stuffy;
good trekking boots for hiking in the mountains;
Membrane or other hiking pants;
fleece pants and jacket;
thermal underwear.
All of these things are needed, including in the summer!
GPS navigator is better to bring with you so you don't have to pay for its rental.
If you plan to cook on the road with a gas (gasoline) burner and wok. Experienced tourists generally advise to bring as many things as possible, so as not to spend money on them during the trip: Iceland is considered one of the most expensive countries, and you really need a lot of equipment and supplies.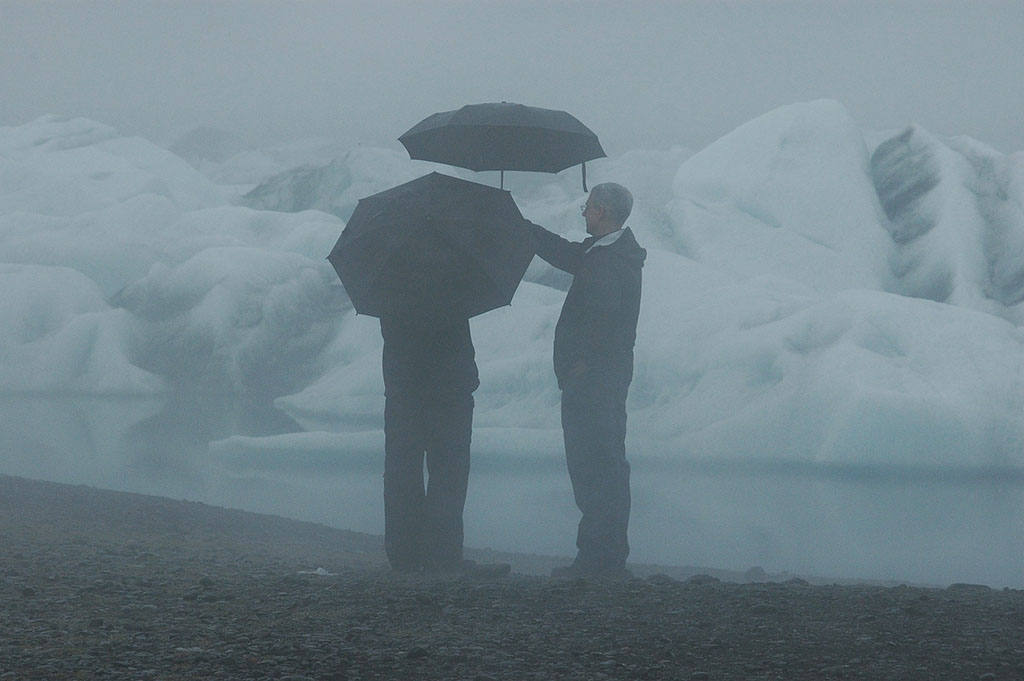 (Photo: Silberfuchs / pixabay.com)
Iceland itineraries by car
There are many itineraries in Iceland and all virtually duplicate each other. We'll give you two examples: the classic Golden Ring of Iceland and the extended 13-day itinerary.
Golden Ring of Iceland
The Golden Ring is the most famous itinerary. It starts in Reykjavik, goes through the center of Iceland (where most of the attractions are located) and goes in a circle back to the capital. It takes about 8 hours to get around.
The three main points of the route are Tingvellir Park, Gullfoss Waterfall, and Haukadalur Geyser Valley.
Here is an example of a full-fledged trip. The route is designed for 2 weeks, but you can modify it, add and delete points of interest.
Itinerary of the route by car around the Golden Ring
Day 1
Arrival at Keflavik airport (e.g. in the evening), overnight in a guesthouse or hotel.
Day 2
Morning departure and tour of the Golden Ring of Iceland.
Thingvellir National Park;
Gullfoss (aka Golden Waterfall);
The Great Geysir;
Overnight stay in Fludir.
Day 3
Haifoss Waterfall and Gjáin Valley with waterfalls, ponds and lava sections – a short hike, because you can't get close by car.
In the evening stop at the small town of Hveragerði, where you can visit baths or bathhouses.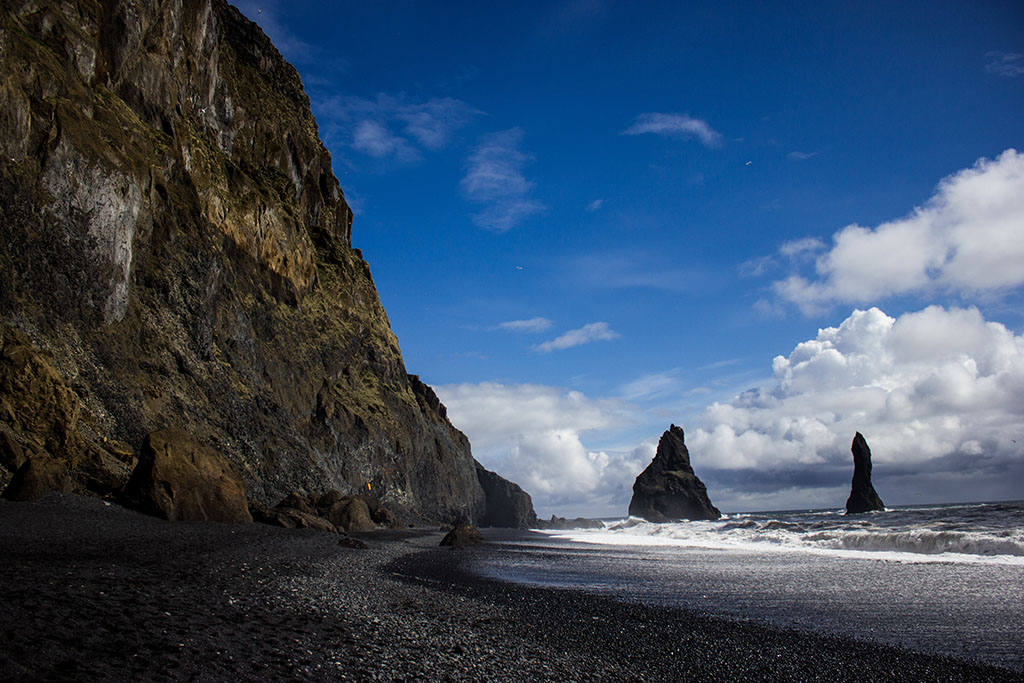 (Photo: unsplash.com / @mnance89)
Day 4.
Route through the south of Iceland. Visit Seljalandsfoss waterfall, then Skógarfoss. Then Cape Dyrhólaey, Reynisfjara Beach and a cave. Then we drive to Skaftafetl Park, where you can stay overnight in a hostel or farmhouse.
Day 5
Morning drive to Skaftafetl Park. Excursion to the glacier. After it, a visit to Svartifoss waterfall and the beach at Jökülsaurloon (Glacier Lagoon). Overnight in Höbne.
Day 6.
North of Iceland. Walking through Dyupivogur, visiting Litlanesfoss and Hengifoss waterfalls. Then visit the Myvatn complex, an alternative to the famous Blue Lagoon.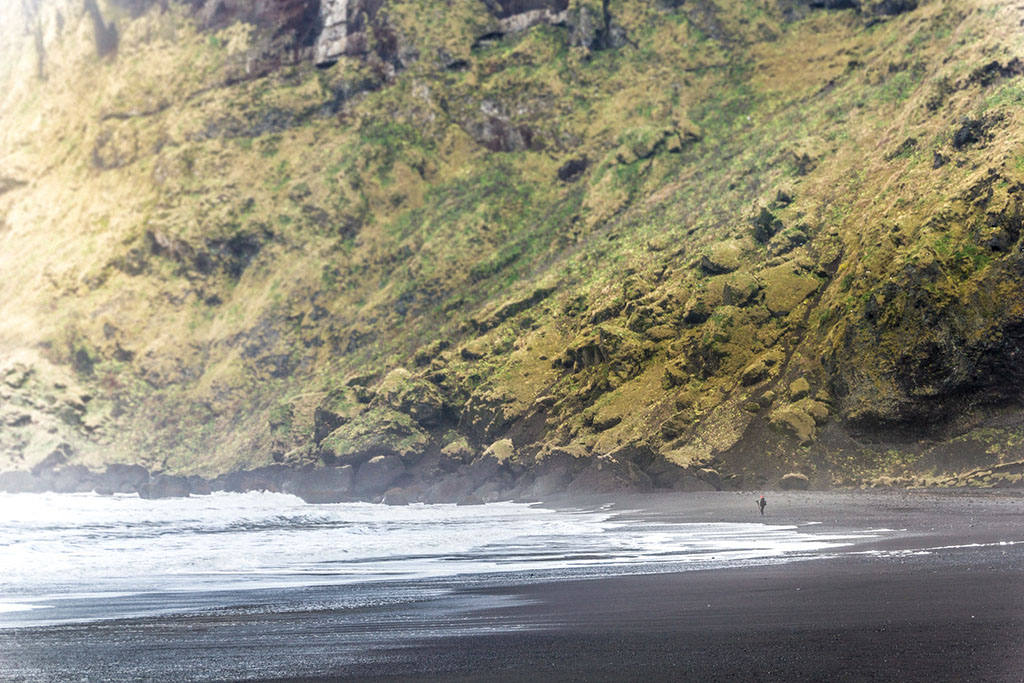 (Photo: unsplash.com / @dylangiala)
Day 7
Lake Víti, Námaskarð, Grjótagjá cave, ascent to Hverfjall crater, Krafla caldera. Overnight stay there.
Day 8
Drive to Dimmuborgir cliffs, Detifoss waterfall, climb to Vindbelgur.
Drive to Goðafoss Waterfall.
Day 9
Drive to Akureyri, short walk. Hofsós – swimming in the pool and rocks.
If you have free time, you can stop at Vatnsnes to see the seals.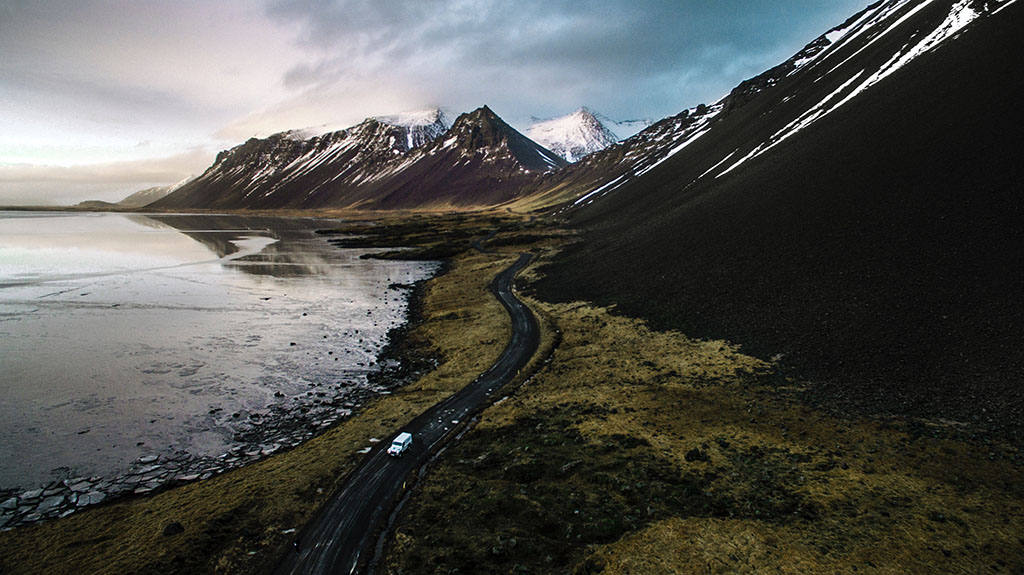 (Photo: unsplash.com / @verycore)
Day 10
Drive to the West Fjords on the lower road with stops. Overnight stay in the village of Patreksfjörður, for example.
Day 11
Drive to Fjallfoss, then back to Látrabjarg – the westernmost point of Iceland, drive to Rauðisandur beach. At 19:30 the ferry to Stikkisjólmur, where you can spend the night.
Day 12
Drive to Snæfellsjökull, see Kirkjufell Mountain, Skarðsvík beach, Djúpalónssandur beach and Rock Cliffs in Water, drive to Reykjavik.
Day 13
Free day to take one last stroll around Reykjavík, drop off the car, pack up and fly home.
Map of sights in Iceland.
Conclusion
Iceland is a perfect country for a road trip. It has everything for an active and unforgettable vacation: rental cars in different configurations, safe parking lots and parking lots in the campsite, the ability to pay at any store and any gas station. To make your trip a pleasant memory, you need to know a few rules: how to pay for parking, car insurance features, types of roads and speed limits. With good preparation in advance you can not only see the beauty of Iceland, but also save a lot of money on many things.
Service Rentalcars.com will help you find and book a car online favorably.