Where can I rest in Poland in the summer at the sea? Overview of resort towns and their beaches
"Fabulous happiness – to lie down and think about nothing…" – it is difficult not to agree with Remarque, especially when lying on a colorful coast, under the warm rays of the sun, when a gentle breeze brings the brackish aromas of the sea. Already imagined exotic islands? Already plunged mentally into the overheated equatorial waters?
Forget it! We are talking about more accessible, but no less pleasant pastime – a vacation at the sea in Poland. You did not know that it is possible? Did you think Poland was a "cold northern country"? Or maybe you didn't know that this country has the sea? Well, the coastal recreational areas of Poland are well developed, the beaches are quite well equipped, and the weather from time to time allows to sunbathe and bask in the embrace of the sun.
Is there sea in Poland, and what kind of sea?
Of course, there is. We are talking about the famous and popular Baltic Sea. According to official data the coastline washes 440 km (according to others 491 km) of the territory of Poland. Of course, not all of the coastline is intended for recreation – the ports, the military seamen and wildlife are in need.
However, there are dozens of recreational areas in Poland, and the most popular are located just on the shores of the Baltic Sea.
Can I swim in the Baltic Sea? Temperature in summer
Would it be worthwhile to start this discussion if the answer to the question in the title was no? Of course, vacationing on the beach implies swimming and other water activities. Poland is not Egypt, or Turkey, or even the Maldives, but even here the summer daytime temperature reaches some 30-35 degrees Celsius.
The warmth of the water largely depends on the external weather conditions, and as a consequence, the currents and other movements of the water masses. According to statistics, the summer sea temperature in Poland ranges from inadmissible 9 ° C to more than comfortable 22 ° C (swim, usually you can with 18 ° C). And we are talking about daily averages.
To find out the temperature parameters at the moment is quite simple – most Polish beaches are equipped with electronic boards showing these figures. Moreover, the state, through the service lifeguards, clearly sets the temperature limits, without reaching which swimming is prohibited.
Why and who is interested in vacation in the Baltic?
Probably a trip from the Pacific coast to the Polish Baltic Sea is interesting, but not quite economically feasible. However, those who live closer to the western borders of the CIS countries can afford such a trip.
Undoubtedly, foreigners already staying in Poland – for work, residence or other circumstances – the choice of coastal recreation is obvious. Quick and profitable vacation can be relatively close to home or work.
There is one more extremely important point – health. And we are not just talking about hospitals and sanatoriums. It's no secret that many people can not stand the change of climate. Exotic islands look great in the photos, but it is likely that the first few days you will not rest because of acclimatization.
The climate in Poland almost corresponds to the usual weather of the middle zone. The vast majority of vacationers are not acclimatized.
When does the bathing season start?
Much depends on the weather of the particular season, so we can only talk about average data. In most cases it is possible to swim in the Polish Baltic Sea from July to August, but sometimes the weather allows to push the limits of water procedures in June and September.
Resorts of Poland on the Baltic Sea
Consider the most popular resorts of Poland. Their attractions, differences, location. We will not hide and disadvantages, if any, in our opinion.
Gdansk
You can often hear that Gdansk is the most beautiful city in Poland. Of course, this is a subjective assessment and it is not our plan to choose the "most beautiful" city or resort. However, it is impossible not to notice the really gorgeous view of this coastal city – the sixth largest in Poland.
The beautiful and historically famous sights of the town (churches, streets, monuments, amber workshops) are wonderfully combined with the hills and beaches of the suburban landscape. It is there, in the coastal strip, against a background of sandy beaches, coniferous forests and parks, are hotels for all tastes and wallets.
Popular beaches in Gdansk:
| Beach | Distance from the city center |
| --- | --- |
| Jelitkowo Beach | 7.3 km |
| Stogi Beach | 5.9 km |
| Brzezno Beach | 6,5 km |
| Sobieszewo Beach | 340 km |
We remind, that you can choose a hotel in any Polish resort via Booking. Booking.com helps both to spend a great time and to save money. Reservations from this service are taken into account for visa or visa-free border crossing.
If you have never "booked" accommodation through this service, then read our instructions on how to book a hotel.
Sobieszewo can hardly be called a beach of Gdansk. However, it is very popular among fans of quiet relaxation. Nearby is the famous resort of Sopot.
Sopot
This beautiful town is well known to the older generation by its former music festivals. Even today Sopot is one of the most popular holiday destinations on the Baltic coast of Poland.
Popular is the half-kilometer-long pier within the city limits, from where many tourist water routes depart, where entertainment events take place and from the pier you can watch the regatta being held.
Sopot beaches are sandy, clean, equipped with necessary infrastructure (deck chairs, umbrellas, bars, toilets, etc.). In the season there are attractions for adults and children.
A curious attraction of the main Sopot beach – Plaza Sopot – are live swans. The birds not only decorate the water scenery, but also love to relax on the sandy beach, not afraid of their neighbors – people on vacation.
The main beach has an excellent infrastructure, but it is also quite crowded. The most beautiful and quiet beaches are located at the hotels, but everyone can rent a deck chair on them.
You can always find a suitable one with Booking.com, and Kamienny Potok beach can be a free alternative. It is smaller than the main beach and has a bit less infrastructure, but has been called the most romantic beach.
Gdynia
This is another very popular place for beach holidays. Many even make special excursions along the route Gdansk – Sopot – Gdynia, enjoying the views of the coast.
In addition to a comfortable beach holiday in Gdynia is a well-developed industry of related activities: boat trips, fishing, discos, sports events. Gdynia's beaches are often chosen for holidays with children because of the easy entrance to the water and the large number of activities for the little ones.
Popular beaches in Gdynia:
| Beach | Distance from center | Note |
| --- | --- | --- |
| City beach | 0 km | 5 minutes slow walk from the historic center. |
| Orlowo | 7 km | A nice equipped beach with a breakwater and fishing boats. |
| Orlowska | 7,5 km | Connects to the first one, but is more "wild". Famous for its wonderful views of the crumbling cliff (cliff Orlowska). There are a lot of children. |
| Redlowska (Redlowska). | 4.1 km | Practically a wild beach with a narrow strip of sand and beautiful sea views. |
Holidays in Gdynia differ from the "popular" Sopot with more democratic prices.
Warning! The three aforementioned resorts are also famous for their "emerald water" in the middle of summer. This is due to the rapid growth of microscopic algae that can, among other things, cause allergies.
Kolobrzeg
In the central part of the coast Kolobrzeg is one of the largest and most popular resorts. It is said that because of the large number of forests around the city and the surrounding area a special, healthy microclimate has been created. The region has a well developed infrastructure of sanatoriums and medical centers.
There is only one beach, but what a beach! The main advantages of this place are:
Twelve kilometers (!) coastal zone.
All along its length the beach is equipped with everything necessary for recreation, natural needs and sports activities.
A large number of hotels within walking distance.
Because of the size of the beach you can always find a free place, even at peak times.
Facilities for your sea vacations and walks on the water.
Many of the hotels have heated pools overlooking the sea. Great for holidays in the off-season.
Swinoujscie
One of the most exotic places in Poland. It is actually situated on a narrow strip of land, squeezed by the Baltic Sea, the great Bay of Oder of Szczecin and, in fact, the mouth of the Swina River, which flows here into the Baltic. The border with Germany is not far away.
Swinoujscie has a large number of hotels and sanatoriums. One of the main attractions is the 19th century park.
The main tourist destination of this area is the health resort. However, there is also a town beach, which is famous for its size: about 100 meters wide and 10 km long.
Vladislavovo
It is a comfortable resort on the Heli Spit. It is famous for its excellent beaches for family holidays. Here fans of all kinds of entertainment will find something to do. Cozy on clean beaches will feel both children and elderly people, and those who want to quietly lie in the sun, and used to active pastime.
Vladislavovo is famous, among other things, for its seafood cuisine. Besides the resort, it is also a fishing port, so the products are always the freshest.
Cafes and restaurants located away from the center and beaches cook better, and the prices of dishes are much lower.
The city has several beaches. They are located along the same coast, but quite different in structure: from coarse pebbles to the smallest sand.
Other resort areas of the Baltic coast
These were the largest resort areas of the Baltic coast of Poland. However, they are not the only – we will briefly describe the rest, but it does not mean that they deserve less attention. On the contrary, lovers of recreation in small places with a small gathering of people, these places may seem the most interesting.
| The resort | Attractions |
| --- | --- |
| Mendzyzdroje | Equipped beaches, the breakwater, protruding into the sea for almost 400 meters. |
| Dzinów | Located on a long sandy spit. Nice beaches, a beautiful port. An island, which can be accessed via a lifting bridge. |
| Reva | This is an old fishing village, now converted into a resort. It is located on a spit in the Bay of Puck. Sandy beaches, excellent cuisine. Very popular with windsurfers. |
| Ustka | The "youngest" resort of RP. It received this status only in 1974. Before that, it was a fishing village. The beautiful sandy beach, fringed by dunes and the park, stretches along the entire village. |
| Krynica Morska | Dunes, beaches and forests are the three jewels of the resort. The village has only 1,500 inhabitants. The beautiful place for a quiet holiday. Fans of yachts and windsurfing also have a lot to see and do. |
| Reval | A small exotic village near the German border. It is very popular among Germans (it takes 2 hours to get to Berlin). |
| Nehože | A small but picturesque place near Reval. It is famous for its ancient lighthouse and reasonable prices for families. |
| Dzvizhino | It is a small, but very popular resort. There are a lot of people in the season. It is remembered for its sandy beaches and beautiful dunes, overgrown with pine forests. |
| Hel | Hel is a spit (actually, a peninsula). The entire area of the resort – the beaches, hotels and recreational infrastructure. Beautiful beaches, some of which are only a few meters wide, sandwiched between water. |
| Frombork | A former Prussian town, now located in northern Poland on the shores of the Vistula Lagoon. It is the birthplace of Nicholas Copernicus. The city has a huge number of historical sites. On the coast – comfortable sandy beaches. |
| Chałupy | Small but very beautiful village on the spit with a rich history. The place is known at least since the time of Wladyslaw IV; "the last witch of Poland" was executed here. Today Halupy has comfortable beaches and great views. |
| Dębki | A quiet, but picturesque place on the central coast at the mouth of the Piaśnicy River. Located in the Seaside Landscape Park. |
| Międzyzdroje (Międzyzdroje). | A small town (6 thousand inhabitants) on the Baltic coast in the West Pomeranian Voivodeship. Nice beaches, beautiful pier, railway station, curative brine baths. |
| Jarosławiec. | The coastal town. Despite its small size, its history dates back to 1500, which is described in detail in the Jarosławiec museums. Within the city there are many beautiful beaches. |
| Trzęsacz | The resort town on the west coast of the Baltic Sea. The number of permanent residents is 113, but in the holiday season there are a lot of tourists with children. Pleasant beaches, picturesque ruins of the Gothic church. |
| Łeba. | Pleasant seaside resort, also not far from the famous lake Łebsko at the mouth of the river Leba. Popular with yachtsmen. |
You can find a suitable hotel in each of these villages. But wisely and better to do it in advance. To search, compare and book is better to use Booking.com service – the largest database of all hotels and resorts in Polish resorts.
Where else can you relax and sunbathe on the beach? Kopanja!
Despite the fact that the article focuses on seaside resorts, it is impossible not to mention another very popular recreation area in Poland – Lake Kopań (Kopan).
It is a picturesque, slightly salty body of water, rich in fish and magnificent scenery, annually attracts many tourists and sportsmen – windsurfers.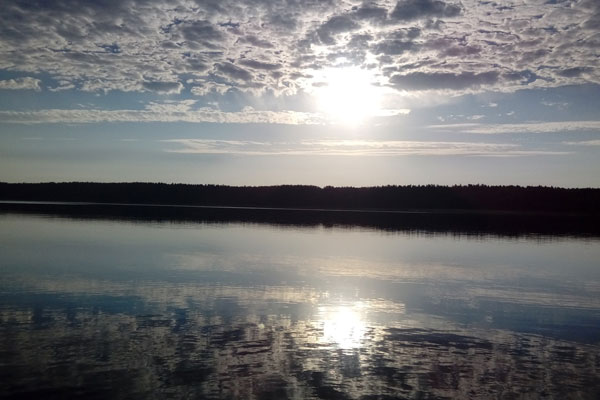 To be honest, when it was said that Kopanj is not the seashore, we were a bit devious. After all, in a few meters of the forest belt from the western shore of the lake the Baltic Sea begins. 12 km to the northeast along the shore is the already mentioned Jaroslavets.
Nudist beaches in Poland
Lovers of "total freedom" will also be able to find a place to rest. These are special areas or whole beaches allocated to nudists or occupied by them themselves. Among the most famous there are those already mentioned above, and very little visited:
Hlapovo.
Khalupy.
Tsetnevo.
Dembki.
Viselka.
Pyaski.
Amber.
Dzvizhyno-Gribovo.
Pogozhelitsa-Mrezhino.
Rovy.
Lubyatovo.
Świnoujście.
Ustronie Morskie.
Unesce.
Skowronki.
Jastrunia.
Darłówko.
Sianozhenty.
Lisi Yar.
Rambka.
Zapadnye Gurki.
Jastrunia.
Bialogura.
Ustka.
Jurata.
Zapadnaya Leba.
Rewa.
For those who are planning their first visit to such a beach, it is worth remembering that the looseness of nudists does not mean permissiveness. Do not take a camera to record everything that happens around
Costs and prices
The cost of recreation depends largely on the location and class of the resort. Where you can see specific hotel rates we have already reported above. Here are approximate prices for basic expenses:
Gasoline A-95 is not cheap in Poland and the price is subject to strong fluctuations (the current rates can be found at this link), but if you drive a car, remember to have a green card.
Parking in cities can cost 5 zlotys per hour or more. However, hotels may have their own parking lots, the cost of which is included in the price of accommodation. Meat – 15-20 PLN, vegetables – 3-6 PLN, dairy products (liter) – 5-7 PLN.
Accommodation from 80 zlotys a day for a place in a hostel leading resorts to … exorbitant heights for a luxury vacation (for more information, see Bucking).
Calculate everything in advance, take another 20% for force majeure. But first choose the place that best suits your needs and capabilities.
We hope that we were able to make an overview of the Baltic resorts in Poland clear and comprehensive. Stories about your travels, and the problems associated with them, you can share in the comments.
Baltic resorts: sea vacations in Poland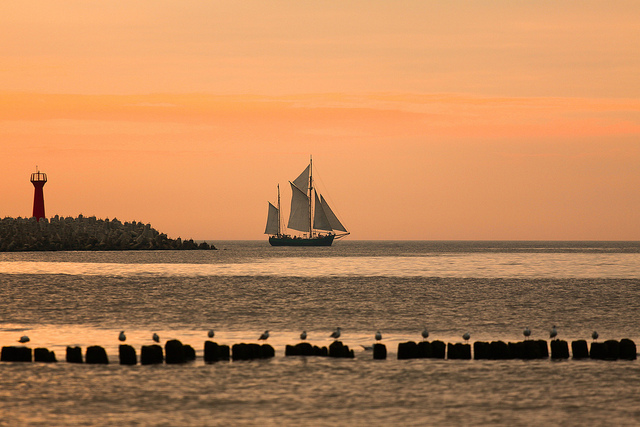 Information about rest in Poland at sea: prices of food and accommodation in the Baltic resorts, reviews, choice of place, where it is better to rest with children.
Resorts of Poland on the Baltic Sea
Resorts in Poland a huge number, because the picturesque Baltic coast stretches for more than 500 kilometers. List the most popular seaside resorts in Poland and say a few words about them – what are they remarkable and why go there to rest.
Where to look for cheap tickets? Do it best with the help of search engines Aviasails and Skyscanner. To find the best price, check with both and see tickets for different dates. Read also the instructions on how to search for cheap airline tickets correctly.
Sopot
One of the most famous and main resorts of Polish Baltic Sea is Sopot – comfortable and prestigious, offering not only beach vacation, but also cultural program: opera, concerts, various shows and music and film festivals, also at the resort you can do almost any kind of sport. Sopot has a wide sandy beach and a wooden breakwater, one of the longest in Europe, far out into the sea, on which vacationers love to walk. The "Crooked House" also attracts tourists. The beach is equipped with everything necessary for the convenience of tourists: cabins for changing, sun loungers and umbrellas, a variety of cafes, bars, clubs, stores and so on.
Yastzhembia Góra
Steep cliffs, dense forests and sandy beach – this is the most beautiful seaside resort in Poland Jastrzębie Góra. The town is located in the Nadmorski Landscape Park. Along the coast runs a picturesque tourist route, worthy of attention and the valley "Fox Yar". Holidays in Poland with children by the sea is better to plan here, because the resort specializes in family and children's holidays: there are many boarding houses and hotels, the resort is landscaped.
Leba is a unique resort in the Polish Baltic Sea, known for such a curious phenomenon as moving dunes. There are three sides of the resort: the Baltic Sea, Lake Lebsko and Lake Sarbsko. The Slowinski National Park, included in the UNESCO list, is situated not far from the town. Apart from a traditional seaside rest, the resort offers ecotourism (there are scenic walking tours through the national park), water sports and all kinds of entertainment, and in the coastal pine forests you can find the ruins of a Gothic church and the old Stilo lighthouse.
The iodine-rich air of Leba is considered therapeutic and is visited to strengthen the immune system and treat respiratory and musculoskeletal diseases. The resort is called the summer capital of Poland – sometimes the beaches are seriously overcrowded. However, reviews of holidaymakers about this place are always good.
We also have a special material that will help you prepare for an independent trip to Poland (including your own car). We also recommend reading our guide on how to get to Warsaw inexpensively.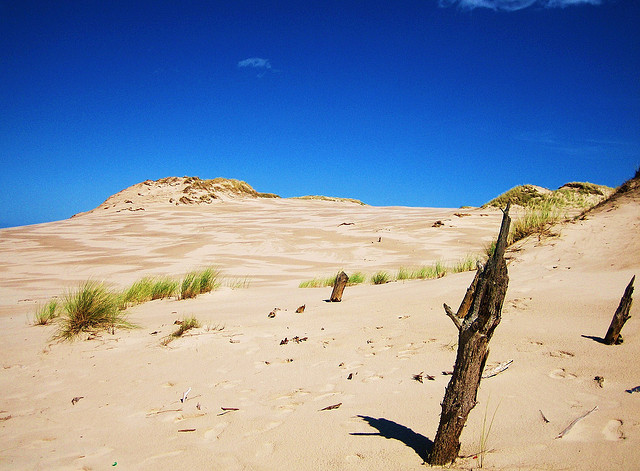 (Photo: Ramon Boersbroek / flickr.com / CC BY-NC 2.0 license)
Ustka
Being an ancient port, Ustka pleases vacationers not only with good sandy beaches and gentle sea, but also with beautiful architecture and historical monuments. Every year out of all the resorts on the Polish Baltic Sea many holidaymakers choose Ustka for its ancient charm and also for its recreational purposes.
Kolobrzeg
A vacation at the sea in Poland is unthinkable without visiting the popular health resort of Kolobrzeg. A special microclimate, iodine-rich air, mineral waters and healing muds attract many tourists wishing to improve their health. Kołobrzeg is also extremely popular as a seaside resort in Poland: it has wide sandy beaches, beautiful nature, and a developed infrastructure. The town and its surroundings are full of attractions: the cathedral basilica, town hall, lighthouse, churches. Rest at the sea and treatment in Kolobrzeg holidaymakers combine with a visit to the town of Koszalin, where there are Gothic buildings, and the Danish island Bornholm, which survived the Viking buildings and fortress churches.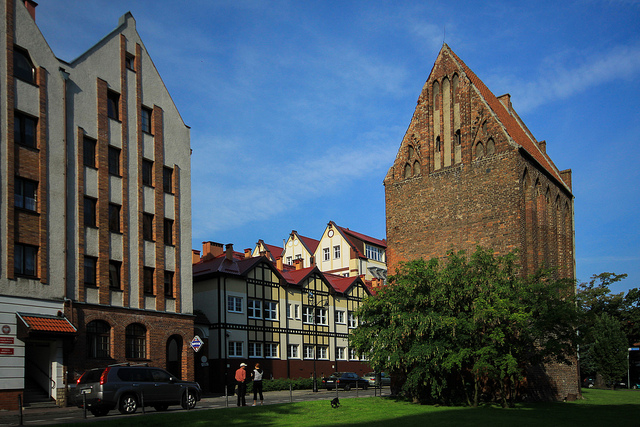 (Photo: PolandMFA / flickr.com / License CC BY-ND 2.0)
Mendzyzdroje
Międzyzdroje is no less picturesque than Leba: sandy beaches are topped by cliffs, and the Wolynski National Park stretches further. The resort infrastructure is perfectly developed. Międzyzdroje is also popular as a recovery resort: respiratory diseases and asthma are treated here. This resort of the Polish Baltic Sea has various mineral waters (chloride, bromine, etc.).
Swinoujscie
Swinoujscie is an excellent choice for a seaside holiday in Poland: it is notable for its location on 44 islands, of which only three are inhabited. One of the islands crosses the border with Germany, so many Germans come to the Baltic resort of Poland. The resort is surrounded by picturesque forests and is year-round. Healing mineral waters, muds and climatic conditions allow to cure diseases of heart, musculoskeletal apparatus, respiratory tract, obesity and many other diseases. However, people come here not only for the sea and sunbathing, but also for water sports, horseback riding and other activities.
Krynica Morska
Krynica Morska is a seaside resort in Poland, aimed primarily at relaxing family holidays with children. As a resort the town has been known since the 19th century. There are all conditions for a holiday at sea with small children in Poland: clean sandy beaches are equipped with everything you need, on the beach there is an outdoor water park, and the entrance to the sea is gentle and safe. Children will be interested in visiting a mini-zoo, ostrich farm, amusement and more. There are many offers and active recreation, especially water sports.
The resort is surrounded by pine and oak trees. However the town itself, according to those who stayed here, is very nice and pleasant, especially its historic center. But there are not many attractions: only an old church and a lighthouse.
You can take out travel insurance online on Compari.ru, a popular service with a search in several large insurance companies and an opportunity to choose an insurance policy by required parameters and the best price.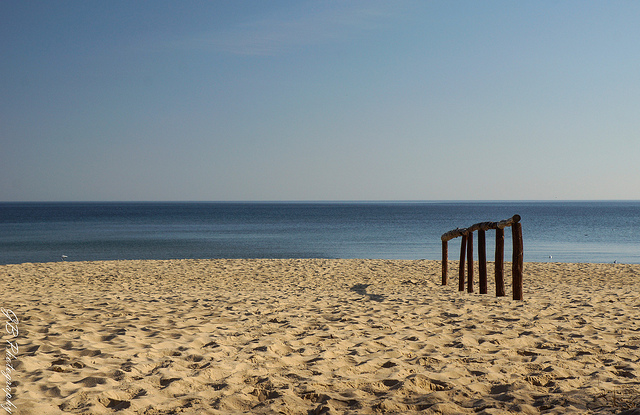 (Photo: GregOfPoland / flickr.com / CC BY-NC 2.0 license)
Prices for holidays in Poland at sea
Exchange rate: 1 Polish zloty (PLN) ≈ 19,5 RUB.
Prices for food in resorts of Polish Baltic
Holidays at sea in Poland will not cost too much, although prices in the Baltic resorts are traditionally a bit higher than in other cities. For example, lunch or dinner at an inexpensive restaurant will cost 20 – 23 zlotys, and dinner for two at a good restaurant – 100-150 zlotys. Prices range from 5 to 30 PLN, depending on the level of the establishment and the food ordered. A cup of cappuccino in a cafe: 6 to 10 PLN, local beer (0.5 L): 7-8 PLN.
Grocery prices in stores in Poland are quite low, you can save money by visiting markets (and haggling).
Approximate prices for products in markets and supermarkets in resorts of Polish Baltic:
milk (1 liter) – from 2.30 zlotys;
white bread (500 g) – from 2,60 PLN;
local cheese (1 kg) – from 20 zlotys;
apples (1 kg) – from 2,5 PLN;
oranges (1 kg) – from 3,5 PLN;
water (1,5 l) – from 1 PLN;
local beer (0,5 l) – from 2,5 PLN;
A bottle of local wine (0.7 l) – from 25 PLN.
Prices for products in different resorts in Poland may vary. For example, in Sopot, as it is a prestigious and popular resort, prices are higher than in smaller resorts.
Prices for transport
A one-way ticket on a city bus costs from 2,80 PLN. Tickets for intercity buses vary depending on the distance and the carrier. Prices for cabs start at 5 PLN, and a single kilometer by cab costs around 2.30 PLN.
Prices for hotels in seaside resorts in Poland
Inexpensive accommodation is available in Ustka: you can find a hotel from 75 PLN per night. Also relatively cheap in Kołobrzeg: on Roomguru you can find a great apartment for 140 PLN for a night, a double room in a standard hotel from 220 PLN. In Sopot hotel prices are more expensive: from 120 PLN for a night in a hostel and from 250 PLN for a night in a double room in a standard hotel to 800-1000 PLN for a night in a luxury hotel. In Sopot there are proposals from $ 36 per night for an apartment, in Kołobrzeg there are simple options for both $ 11 and $ 40-70.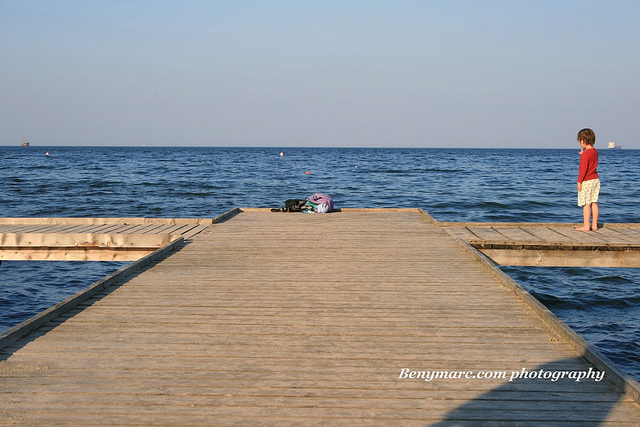 (Photo: Marc Ben Fatma / flickr.com / License CC BY-NC-ND 2.0)
Rest with children by the sea in Poland
In principle, almost any resort is suitable for a vacation with children at sea in Poland. On the Baltic coast is not too hot, so it will be comfortable for children and those who do not tolerate the heat. Children's health is favorably influenced by the microclimate of the resorts and the healing air, strengthening the immune system. Almost all resorts are well developed tourist infrastructure: there are water parks, zoos, a variety of beach and water activities, attractions and hiking trails – for a child on vacation in Poland certainly find something to his liking.
Sopot, Leba, Kolobrzeg, Jastrzembia Góra and Krynica Morská are the best places for holidays in Poland with children. Sopot disposes to a calm and measured family vacation by the sea: wide beaches with soft sand and a very comfortable flat entrance to the sea, so swimming here is safe even with small children. For children there are water park and amusement park. Krynica Morska, as well as Sopot, is very popular with families with children. In Kolobrzeg there is a children's health camp, and Leba will be of interest to fans of natural attractions and outdoor activities.
Reviews about rest by the sea in Poland
About the seaside resorts of Poland, holidaymakers speak well and note the following:
high service;
reasonable prices;
the cleanliness of the beaches and sea;
the absence of heat;
healthy air;
picturesque resorts;
developed tourist infrastructure and an abundance of entertainment for both children and adults;
delicious food.
Also tourists in their reviews as a plus holiday at sea in Poland call a small number of compatriots – the resorts of the Polish Baltic is usually vacationing Poles themselves and Europeans (Germans, Italians and French).