How to travel to Barcelona on your own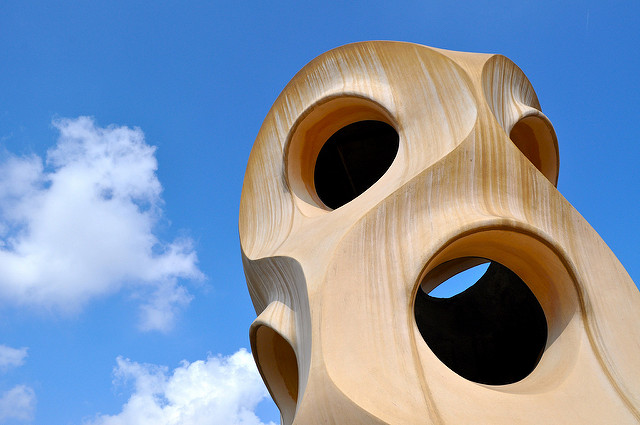 Planning a trip to Barcelona on your own? Learn about visa application, how to get there, and prices for a vacation in 2022. Traveler's tips and reviews.
Spain accepts tourists from the Russian Federation, if they are vaccinated with a vaccine approved by the WHO. It is also possible to enter through another EU country. Check the list of open countries. Tours to Spain are not yet on sale. For convenience, we give pre-pandemic prices for travel and flights. Information about visas and flights may not be up to date now, check with official resources.
Content:
How to get to Barcelona on your own
The cheapest way to Barcelona is to fly from Moscow – round-trip tickets usually cost from 9 thousand rubles (for example, on "Pobeda" flights to Girona). From the regions are a bit more expensive. For example, tickets from Kazan, Rostov-on-Don, Ufa, Perm, Volgograd cost from 13,000 rubles, from Yekaterinburg – from 17,000, from Novosibirsk – from 20,000. Flight from St. Petersburg
You can sometimes encounter attractive charter flights starting at 8,000 rubles for a round trip (for example, Nordavia). Also, airlines often organize promotions and sales on this direction, because it is popular.
Inexpensive flights to Barcelona can be made by low-cost airlines from European cities such as Tallinn, Helsinki and Riga.
Look for cheap tickets on Aviasails. Learn how to buy tickets cheaper.
Visa to Spain
Russians to visit Spain in 2022 must obtain a visa: tourist (C) or national (D). To apply for a Schengen visa for a trip to Barcelona by yourself is easy – you need to collect the necessary documents and contact the visa center or consulate.
The address of the Embassy in Moscow is: Bolshaya Nikitskaya Street, 50/8.
The address of the embassy in St. Petersburg is 9, Furshtatskaya street.
What documents are required to obtain a tourist visa:
Filled out and signed application form in English or Spanish;
A valid passport (it should be valid for another three months from the end of the trip) and copies of all its pages;
copies of pages of other passports (both old and valid) where there are marks;
copies of all pages of your civil passport;
two passport-size photos (3,5 x 4,5), one of which must be glued to the application form;
insurance with at least 30 thousand euro coverage, covering the Schengen area (copy and the original);
certificate of employment;
bank account statement (at the rate of 57 euros per day);
confirmed reservations of tickets and hotels or rental agreement.
The visa fee is 2658 roubles.
You can buy insurance quickly and easily at Compare.ru or Cherehapa – they compare prices of all major insurance companies. You may choose the policy by the required parameters and the best price. The price starts from 300 rubles for a week.
A useful selection: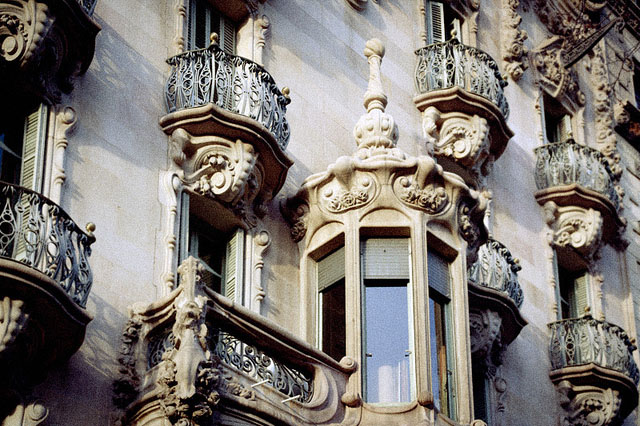 (Photo: rustedbox / flickr.com / License CC BY-NC-ND 2.0)
Prices in Barcelona: hotels, food, transportation
What to try in Barcelona. Food prices
Catalan cuisine is extolled for a reason. What must try? Catalan paella, tapas, gazpacho, jamón, crema catalana desserts, and panelets and more. You can read more about what and where to eat in the capital of Catalonia (and most importantly, tasty and inexpensive!) in this article.
Now for the prices of food in Barcelona. If you went on a trip on your own, food, like hotels, will make up a large part of your expenses, because the prices in the city, to put it mildly, are not happy – so try to avoid tourist establishments. In the local cafes breakfast is about 3-6 euros, lunch – 5-9 euros, dinner – 8-20 euros per person. In restaurants, prices will be higher. Lunch (menu del dia) costs 9-12 euros and will allow you to save a lot. Find out the prices of food in Barcelona.
By the way, according to what tourists say, cafes owned by immigrants are cheaper and no less tasty than those of Catalans.
The prices for products in stores: a loaf of bread – about 1 euro, water (1,5 l) – about 1,65 euro, cheese – 10 euro (per kg). Read more about the prices of food in cafes and stores in the article "Prices in Barcelona" (there we calculate the cost of a trip for two people for a week).
Hotel prices in Barcelona in 2022
Accommodation in Barcelona is recommended to book in advance and on your own, because the Catalan capital is one of the most popular destinations, and good deals quickly sold out. Find and book a hotel or hostel at the best price on special search engines like Roomguru.
The best way to visit the capital of Catalonia is not in peak season (May, June, September and October) – there will be significantly fewer people, and hotel prices are lower.
You can stay not in the center, and a little farther – the city center is compact enough, you can get around on foot. A double room in the city center costs from 49 euros per night, a little further away – from 41 euros. There are many hostels in the city (from 15 euros per bed).
If you go on a trip to Barcelona with a company or family, cheaper rent an apartment or house – such accommodation can be found on Booking.com. You can rent an apartment from 79 euros.
A selection of accommodation :
Transportation prices
A single ticket for the subway, streetcar or bus costs 2,15 euros. To save money you can buy a T-10 card (about 10 euros for 10 trips within one area).
Cab to / from the airport – about 30-40 euros (you can order online at the website Kiwi Taxi). Bus to the airport – from 2,15 euros. Read also about the ways of getting to the airports of Barcelona and the prices for transport.
Last minute tours at the best prices can be found on the services Travelata and Level.Travel – they compare the proposals of 120 tour operators, and therefore able to find the best option. You can buy a trip online, which is very convenient.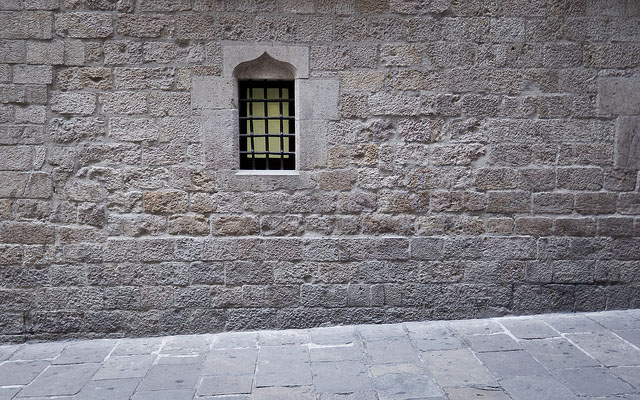 (Photo: arlo j / flickr.com / CC BY 2.0 license)
Safety
When traveling on your own in Barcelona, keep your head up for the beauties of the city and be on your guard – although the resort is generally considered safe, pickpocketing is common here . Watch out for valuables, especially in crowds (transport, queues, stores, etc.) and tourist areas. Avoid dark alleys late at night. Keep your documents and money separately, don't carry large sums of money. Carry your rucksacks in the front.
In cafes and restaurants, stores and beaches, too, you should keep track of things.
Do not walk around the city with a naked torso (you can even get a fine), and especially to visit temples and other institutions – be respectful of decorum. You should wear closed clothes in religious institutions.
Beware of beggars, people inviting you to sign anything or offering anything, etc. – as in other countries it is not safe, they can use such tricks to divert your attention and try to steal things from you.
Don't buy fakes from street vendors.
(Photo: The Carey Fam / flickr.com / CC BY-NC-ND 2.0 license)
What to see in Barcelona by yourself
Look for interesting excursions on Tripster. Individual and group, without crowds of tourists and in Russian.
The city can be explored for a long time, one or two days on this city is obviously not enough. When planning an independent travel to Barcelona, we recommend you to create a route and a list of attractions in advance, but we'll take only a brief list of what you can see in the capital of Catalonia.
In their reviews, tourists are advised to first of all get acquainted with the works of Gaudi and the Gothic Quarter – the visiting cards of the city. Other famous places you can see on your own in Barcelona are the Picasso Museum, the Ramblas, the Tibidabo and Montjuïc mountains, the National Palace and the Royal Palace, the Dali Theatre and Museum and so on.
You can save with the BarcelonaCard. Another way is to visit free museums.
There's plenty to see outside the city, too. For convenience and to save time, you can rent a car (from 40 euros per day) and go to Montserrat, Tarragona, Cadaqués, Girona, La Segarra and other places. Learn all the nuances of renting a car abroad. To move around the city you can use a moped or bicycle.
Tips and reviews
When planning an independent trip to Barcelona, it is worth listening to the reviews and advice of tourists who have been in the capital of Catalonia. They recommend the following:
Barcelona by yourself: how to plan your trip?
Summer season 2020 is coming, and among the European destinations Barcelona is probably one of the most attractive. Why? Rich and eventful history of the region has provided a variety of cultural and historical attractions: museums, galleries, monuments, etc. In addition, the Catalan and neighboring coasts are one of the best resort areas in Europe. Holidays in Barcelona will satisfy absolutely all your desires and will leave an unforgettable impression. We will try to help you organize your trip to Barcelona based on our personal experience.
How many days are there?
This is the first question that comes up when planning a trip. How many days should you spend in Barcelona, so that when you leave you don't have the feeling that you didn't have enough time?
First, decide what your goals are. Are you only interested in Barcelona and its attractions? Or are you ready to explore the surroundings as well? Are you only planning a strictly cultural and historical program, or do you want to spend at least a few days at the seaside as well?
To see the sights of the city itself, you need at least 3-4 days. Then you can go outside of Barcelona. Where exactly? We will tell you about that below. There are a number of excellent resorts around Barcelona, so after 3-4 days in Barcelona, you can move to the coast and take excursions from there.
Finding inexpensive tickets
Any traveler, budget or well-to-do, approaches the financial component of their trip wisely. Even if you have enough money, agree, no one wants to overpay if you can try and get the same service for less money? First of all, this applies to airline tickets.
In the article How to get to Barcelona. Overview of airlines flying to Barcelona from Russia we have made a thorough analysis of all carriers flying to the capital of Catalonia, their ticket prices and luggage requirements. We recommend that you take a look at this article. Here we also outline the main points. There are several airlines operating direct flights between Moscow and Barcelona: the Catalan low-cost airline Vueling, the Russian low-cost airline Pobeda, and the Russian airline S7.
On average, such a flight in the summer will cost you 8,000 rubles. Of course you must realize that in any other season these tickets would be cheaper. But remember that the weekend tickets are usually more expensive. So it's more profitable to fly on weekdays. To learn more tips about how to find cheap tickets, read our 7 rules of cheap ticket search .
Find cheap tickets to Barcelona
For residents of the Northwest region, we recommend you to consider flying from Helsinki. It often happens that a trip to Helsinki from St. Petersburg + flight Helsinki – Barcelona will turn out cheaper in total than a direct flight from St. Petersburg.
We recommend you read: From Helsinki to Europe
Accommodation search
After getting the tickets and thus knowing the exact dates of your trip, it's time to look for an accommodation. In a popular tourist destination like Barcelona there is a lot of choice. Instead of endlessly browsing through all the options around the city, start by choosing a neighborhood where you want to stay: near the sea and the beaches, or near the main attractions (the historical center), or maybe you don't care where you live, and the only criterion is the low cost of housing. In our article Barcelona neighbourhoods and districts: Where to stay? We have considered the main districts and neighborhoods of the city, their advantages and disadvantages, and have given some examples of the most suitable hotels.
Visa
Spain is part of the Schengen area, which means you need a visa to visit Barcelona from any Schengen state. If you've traveled to Europe before, you're familiar with the visa application process. Documents required for Spanish visa application 1. Completed visa application form (visa application form). 2. Two photos corresponding to the list of requirements. Any photo agency knows these requirements, so you do not have to worry about it. 3. Valid foreign passport and copies of all its pages 4. Copy of Russian passport (all pages with any records) 5. Documents confirming the purpose of travel, i.e. voucher confirming hotel or hotel reservation in Spain 6. Confirmation of round-trip reservations (e-ticket) 7. Proof of employment including job title and salary 8. Proof of financial support at the rate of 64.5 euros per person per day – bank statement. 9. Health insurance for traveling abroad with a damage coverage of 30 000 euros or more It's easier to apply for a Finnish visa for the residents of North-West region, in this case points 5, 6, 7 and 8 are removed from the requirements described above.
How to get from Barcelona El Prat Airport to the city center and hotel?
Of course, the first problem you will face when you arrive in the city is how to get to your hotel? In the article How to get from Barcelona Airport to the city, we have described in detail all possible ways. You can get into the city even at midnight…except that most hotels check in only at noon, so there's nothing to do at that time of the day in the city. We don't think anyone is ready to jump on a bandwagon and go to a nightclub or a bar from the airport:)
We recommend to read: How to get from Barcelona airport to the city To see how to get to your hotel from the center of Barcelona, you should study the transport system of the city.
What things to do in Barcelona?
You should start planning your time in Barcelona, of course, while you are still at home. At the beginning of the article, we talked about the fact that it takes 3-4 days to see the sights of the city. We've developed special routes for walks in the city on days 1 and 2. Day 1. A walk through the historic city center and its attractions: Plaza Catalunya – Rambla Boulevard – Old Port – cableway to the Montjuïc Mountain – Montjuïc Mountain – National Palace and the Magic Fountain. More information about the itinerary for the 1st day. Day 2. Agbar Tower – Temple of the Holy Family – Park Guell – Blue Tram – Mount Tibidabo. Learn more about the itinerary for day 2.
On other days you can walk through the Gothic Quarter of the city, visit the Montserrat Monastery, walk along the seafront of Barcelona, including the colorful Barceloneta neighborhood.
The numerous beaches of Barcelona are also worth visiting.
Why not visit: Best beaches in Barcelona
There are plenty of cafes and restaurants in the city to try the local cuisine – the famous tapas, paella and other dishes.
Barcelona Excursions
We offer you a list of the most interesting excursions in Barcelona, which will greatly diversify your acquaintance with the city. All excursions are organized by Russian speaking guides who will tell you a lot of interesting facts about the history of the city.
Where to go from Barcelona?
As mentioned above, there are a lot of interesting places (Montserrat Monastery) and cities (Girona, Figueres) in the vicinity of Barcelona. From Barcelona you can even visit the neighboring countries France and Andorra in 1 day. Read more in the article below.
Resorts close to Barcelona
If you decided not to limit yourself to the cultural program, and are planning to have a carefree vacation at one of the resorts of the city, then refer to the article Resorts near Barcelona, where we described the most popular resorts of the coast.
Review of a vacation in Barcelona
We visited Barcelona twice. The first time we stayed 4 days and 7 days in the resort of Calella, 50 km away. Our review of our vacation, as well as an answer to the most burning question: how much does it cost to go on vacation to Barcelona? – in our blog.