Is it possible to reach Kaliningrad by car via Belarus and Lithuania?
How to get to Kaliningrad by car now? Who is allowed to enter via Lithuania? And is it worth planning a trip to Kaliningrad by own car from Moscow and other RF cities? These and other questions are asked by those who wouldn't mind having a rest in Kaliningrad in 2022. Each of them in detail we will consider below.
Content:
Information is presented in the form of questions and answers for convenience.
Going forward, trains Moscow – Kaliningrad and St. Petersburg – Kaliningrad run in normal mode. And now all the Russians without exception can issue travel documents via Lithuania.
Question – an answer
Is it possible to drive to Kaliningrad by car now?
For the citizens of Russia who are not residing in territory of Kaliningrad region, it is not allowed in 95 %*. So, it's not a question for most tourists to travel to Kaliningrad by car. While there is only plane and train. But since March, 28, 2022 Lithuania renewed issuance of the simplified transit documents (FTD)** to inhabitants of Kaliningrad.
They are similar to those issued for travelling to Kaliningrad by train.
* Why in 95 %? Because on the official site of Consulate General of Lithuania there is a list of several categories of citizens of the Russian Federation who can apply for permission for transit travel by car. The list includes those who have relatives residing in Kaliningrad region, have business, property, etc. And regular passage from Kaliningrad to Russia and back is of vital importance for them (detailed information).
** It is possible to issue FTD only at the Consulate General of the Republic of Lithuania in Kaliningrad and the Consulate of the Republic of Lithuania in Sovetsk. So, we are not talking about traveling by car, for example, from Moscow.
How long can I stay in Lithuania with a transit pass?
Maximum 24 hours.
The border Russia / Lithuania on the Curonian Spit Photo: Pixabay.com
Why can't I get to the Kaliningrad region by car?
From 2020. Lithuania has imposed restrictions on entry of citizens from "third" countries. That is, neither Russians, nor even the residents of the Kaliningrad region could not pass through the territory of Lithuania by car for two years. Land borders were closed, no visas or transit permits were issued. For two years, everyone waited for the opening.
Lithuania promised to open the border crossings. Why didn't it happen?
Yes, in the middle of February 2022 Lithuanian authorities have informed that the border crossing points with Russia will be opened in March. But on March 30th it was reported that in connection with the growth of Covid-19 disease restrictions on the entry of citizens from "third" countries have been extended. Naturally, the Russian Federation was among them.
Is it possible to get to Kaliningrad by car through Belarus?
You need to go through Belarus anyway. The route from Moscow goes via Smolensk region, Belarus and Lithuania. It is impossible to get to Kaliningrad directly. Belarus and Kaliningrad region have no common border.
By car from Moscow to Kaliningrad
The road from Moscow to Kaliningrad is quite fascinating. On the way there are several large old cities – Smolensk, Minsk, Vilnius, Kaunas.
As for border crossing points, they are located here:
The border between Russia and Belarus – Kurgan village / Zastenki village. Passing cars is easy, maximum attention is paid to large trucks. On the Belarusian side they check passport and let them go;
the border between Belarus and Lithuania – Kamenny Log / Medininkai village. They thoroughly inspect you. They check documents, visas, insurances. They may inspect the vehicle. In general, up to 3-4 hours are lost;
The border between Lithuania and the Kaliningrad region – the Kibartai checkpoint. Previously, when Russians were allowed on Schengen visas, this border put a stamp on the exit from the Schengen area. Transit documents are handled similarly, but it all takes a lot of time. Many people use the neighboring checkpoint in Sovetsk.
The distance from Moscow to Kaliningrad is 1,250 km. If you go without long stops, you could spend 15-16 hours on the road.
However, since only a few people are able to keep up with such a regime, most often they stop for a walk in Smolensk, organize an overnight stay in Minsk, and by the end of the trip they visit Vilnius and / or Kaunas. And only then – Kaliningrad.
Moscow – Kaliningrad route on the map
How to get to Kaliningrad
How to get to Kaliningrad, if travel by car is impossible for most Russians? By plane or by train, of course. And in the future (hopefully in the not too distant future) – by cruise ship from St. Petersburg (source).
Airplane . Air travel to Kaliningrad is possible. The route is through the neutral waters of the Baltic, became longer by 30 minutes.
Train . Runs in the same mode. A simplified railroad travel document (UPD-RZD) is required for transit through Lithuania. It can be issued to all citizens of the Russian Federation when purchasing a ticket. Read more "
Ferry . There is no passenger transportation yet. All ferries from St. Petersburg to Kaliningrad are cargo (or cargo-passenger, but for accompanying cargo). But there are plans for a cruise ship from the port of Ust-Luga to Baltiysk. Read More "
Getting to Kaliningrad by car in 2022 is unfortunately impossible. Just like the last two years of the pandemic. But at least for the residents of the Kaliningrad region there was a positive change. We should not expect that restrictions will be lifted for Russians in the near future. But airplanes continue to fly normally, trains run and transit railway documents are issued.
Car trip from Moscow to Kaliningrad: roads, documents and important points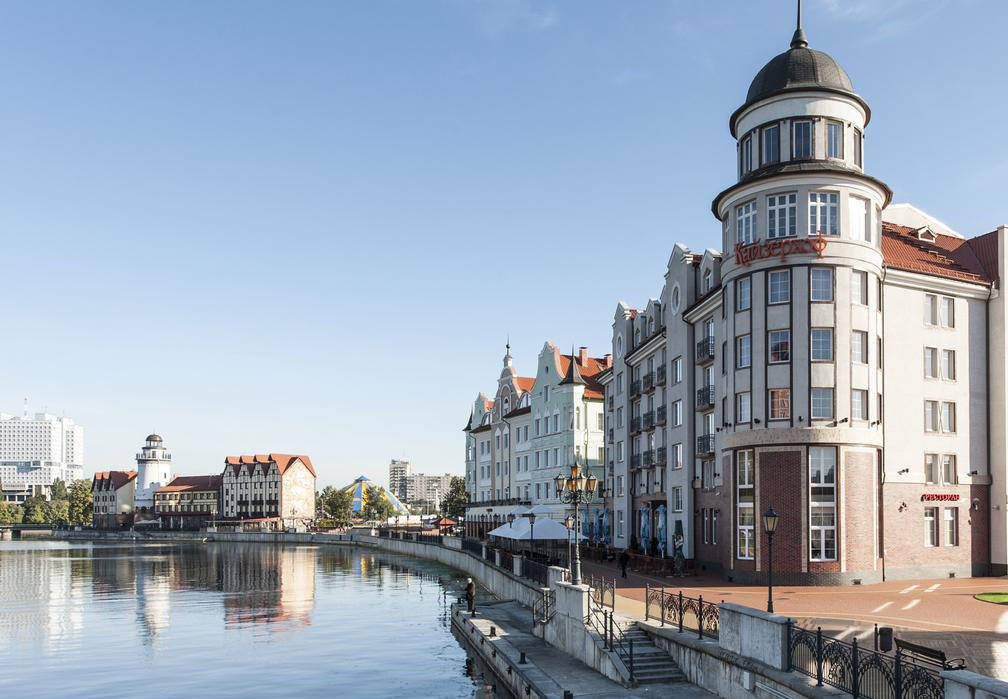 Driving from Moscow to Kaliningrad by car! Explain how to get there, what documents are needed to pass border control, and where to fill up on the way!
It's possible to get from Moscow to Kaliningrad by plane in 2 hours, but the airport is located outside the city – you still have to drive 30 km by cab or bus. Some people take the train from the capital to the city of amber. Only 21 hours on the way – and the goal is achieved. However, many families prefer to take their own car.
What do you need to know to make a trip by car from Moscow to Kaliningrad a pleasure, to give unforgettable emotions and new impressions? The distance of 1280 km is easily overcome by an experienced driver, if you think out in advance the route, stops for lunch and overnight stays, paperwork.
Contents:
Moscow – Kaliningrad route
For those who are traveling by car from Moscow to Kaliningrad for the first time, there are two proposed routes:
Moscow – Velikie Luki – Daugavpils – Kaliningrad.
Moscow – Minsk – Vilnius – Kaliningrad.
Not many people choose the first route. You have to go through the territory of Lithuania and Latvia with the passing of border checkpoints. The second route is the most popular, so it will be discussed in this article.
You have to go westward from the capital. This is European route E30 (M1). The road is busy and there is a lot of traffic, but it's easy to drive because the roads are multilane. There are small cities, villages and large centers on the way. Well-developed roadside service, so no problems with overnight stays and meals.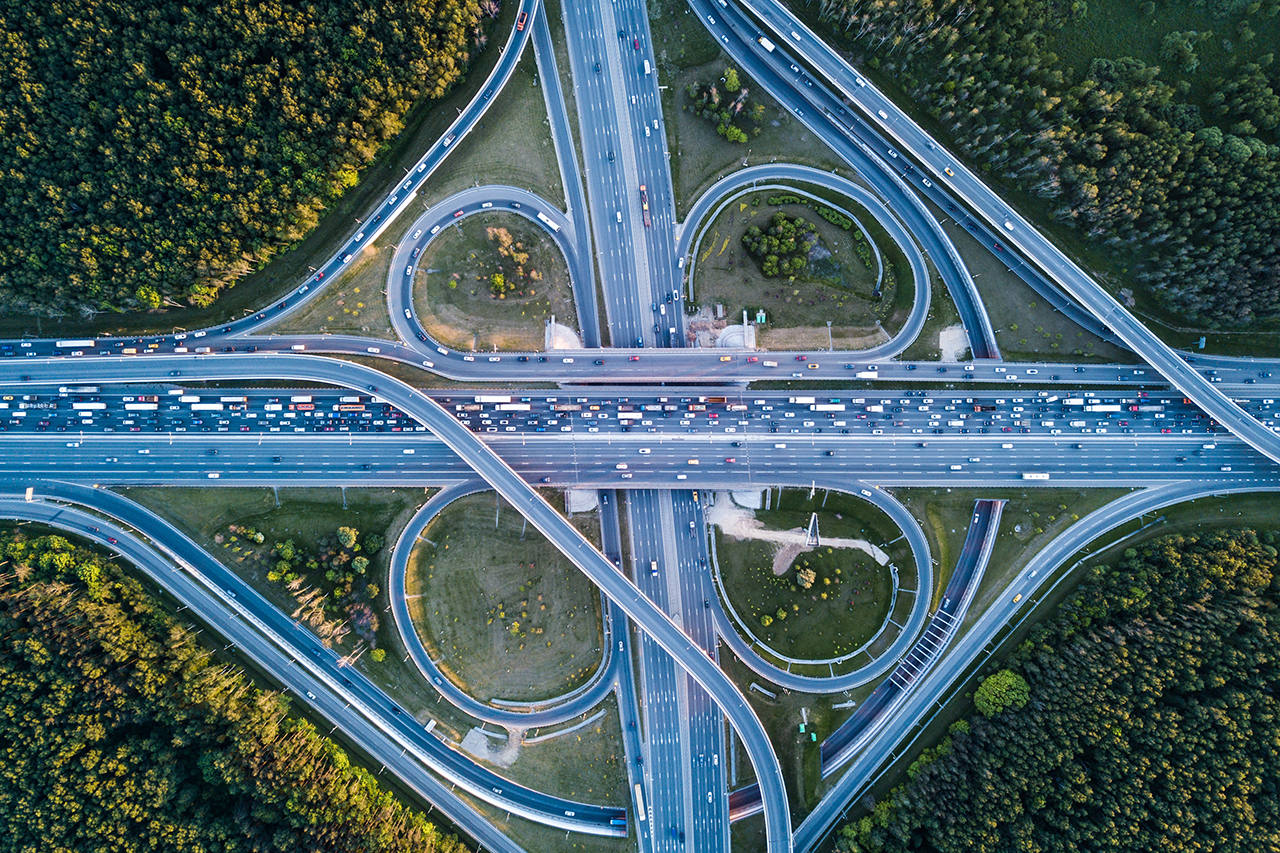 Road junction in Moscow (Photo: unplash.com / @24frames_majestic)
Tourists usually make their first stop in Smolensk . The distance from the capital to this city is about 390 km. It usually can be covered in 5-6 hours, if you do not make stops. If you calculate the time of departure from the capital, and leave early in the morning, on arrival will have time to tour Smolensk. If you come out closer to the lunch time, you'll get to Smolensk in the evening, have dinner and settle in for the night.
Then you'll have to drive Smolensk – Minsk (about 335 km). Entering the territory of the Republic of Belarus, you are allowed to drive at the speed of 120 km/h if the weather is good. Here you will spend a little less time than on the previous day. If you want you can stop on the way in one of the Belarusian cities to eat, walk and see the sights. About halfway there is Tolochin.
Starts the section Minsk – Vilnius . From the Belarusian capital travelers go to Lithuania along the M6 highway, following to the junction, located behind the village of Sharai (58 km). Then you have to go to Kamenny Loh via Oshmyany, and then to Vilnius.
The total distance is not too long – about 180 km, but it's hard to calculate the time beforehand. It depends on the speed of passing the customs.
From Vilnius to Kaliningrad you have to cover the distance of about 390 km. First you have to drive to Marijampole, then to Kybartai, where the border crossing to Russia is located. After crossing the border you will need to drive about 150 km.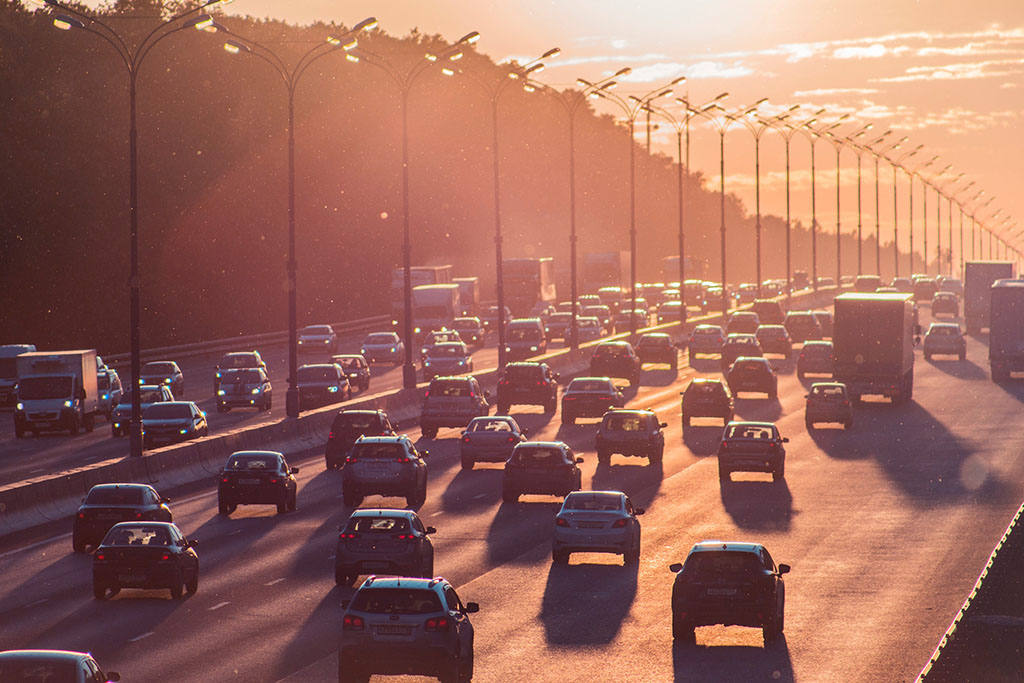 Dense highway traffic (Photo: unsplash.com / @5tep5)
Going through customs
Driving from Moscow to Kaliningrad, you have to cross 2 countries: Belarus and Lithuania. At the entrance to each, there are valid or conditional border posts.
There are no customs officers at the exit from Russia, but one can meet the transport inspection. It controls the movement of heavy trucks. Passenger cars are very rarely stopped, and if they are, there are no problems. The documents are checked quickly, they do not put any marks in the passport. Once in a while they may look in the cabin and the trunk. There are no queues, so you can quickly move on.
When leaving Belarus, travelers go to the border crossing point Kamenny Log. There are often long lines. Usually it takes 1-3 hours to cross the border. On holidays, it may be longer.
Leaving Lithuania for Kaliningrad region, you have to pass customs checkpoint Kibartai. Some bypass this place, going through Sovetsk, where the queue is much smaller. There is another option – to go through the Curonian Spit, but there will have to overcome part of the way on the ferry.
What documents are needed for driving from Moscow to Kaliningrad by car
Planning a trip from Moscow to Kaliningrad by personal car, you need to prepare all the documents in advance:
Passport . Must be for each family member who is in the car. Without a Schengen visa, you will not be allowed into Lithuania. You can get a "Simplified Transit Document", which is issued at the embassy, but it allows you to stay in the country for no more than 24 hours.
Documents for the car (usually only SRTS, but you can take and PTS).
Green Card. You can purchase a Green Card (insurance) under the "All Countries" system at once for your convenience. It is accepted in Belarus and Lithuania. Insurance certificates are executed at or near the border. It costs from 1000 rubles for 15 days.
A driver's license (license).
Important moments
Considering that on the way from Moscow to Kaliningrad there are different states, you will have to comply with their laws. Some tips will help you to avoid penalties and make your stay on the road safe and comfortable.
You must have a reflective vest in your car. In the absence of it, it is forbidden to leave the car in case of breakdown on the territory of the European Union.
It is necessary to carefully study the road signs of other countries before the trip. For example, in Lithuania it is allowed to turn right at the traffic light if there is a corresponding sign with an arrow, if the driver gives way to everyone, although the light is red.
It is prohibited to drive in Lithuania with tinted front side windows.
In Europe you are fined for having an antiradar in your car with speed cameras.
In Lithuania the speed limit is 50 km/h, in Belarus – 60 km/h.
A little about gas stations
Approaching Belarus, many drivers try to fill up with a full tank to save money. The situation has changed, which is proved by the figures given in the table (current as of February 2019). The cost of fuel is approximate, it differs slightly at different gas stations.
| | | |
| --- | --- | --- |
| Type of fuel | Prices in Belarus | Prices in Russia |
| AI-92 | 35,31 | 42,66 |
| AI-95 | 37,68 | 46,2 |
| AI-98 | 40,95 | 47,2 |
| Diesel | 38,28 | 47 |
But in Europe, gasoline is much more expensive than in Belarus. When leaving the country, you must fill up a full tank. You can fill up another 10 liters in a canister, so as not to use gas stations in Lithuania.
Moscow – Kaliningrad trip is a fascinating journey, which must be thoroughly prepared. If you plan the route in advance, it will be possible to get without problems and return, bringing back not only souvenirs bought in different cities, but also a good mood, a lot of impressions and great photos.