Colds and typhoons: where not to go in winter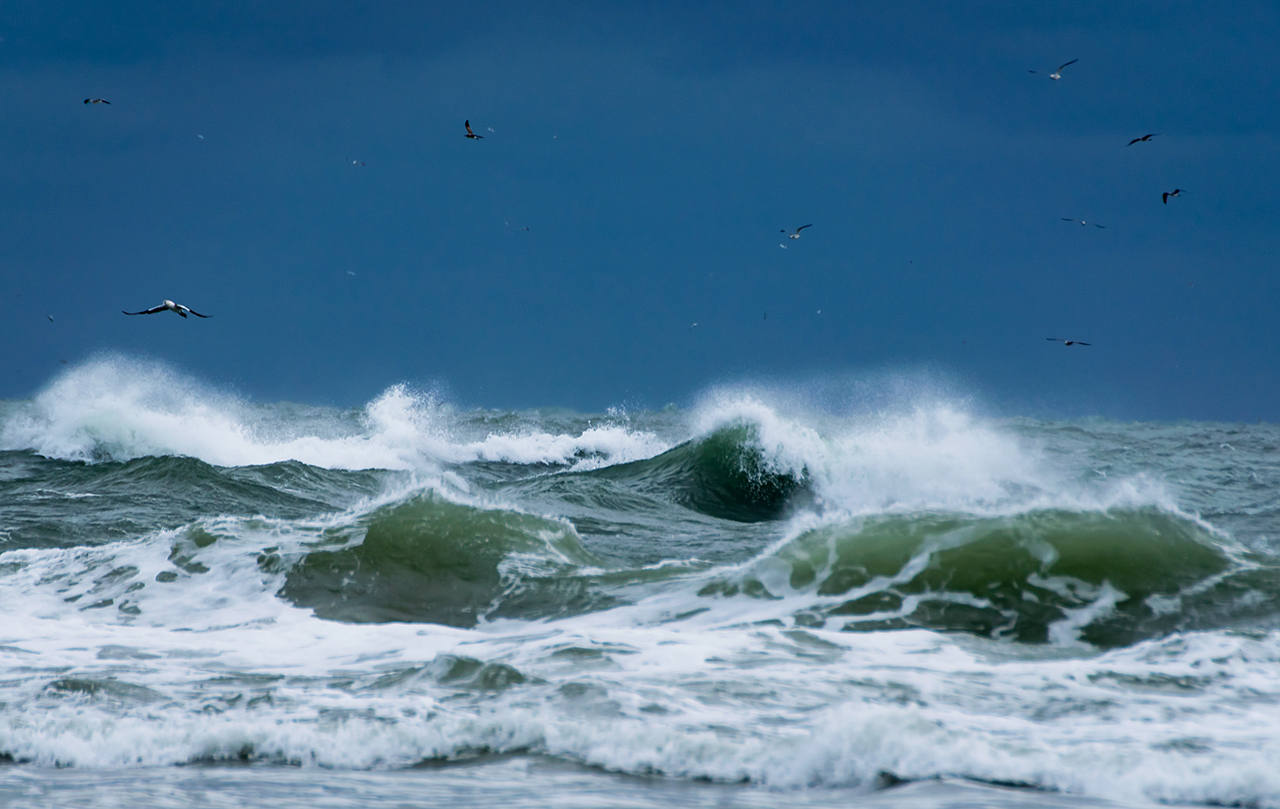 Want to catch a typhoon on a distant tropical island? Get soaked in the rain all vacation? Gnash your teeth from the freezing cold wind chill to the bone? Here is a list of the worst places for a winter vacation. Learn where not to go in winter.
Contents:
Faroe Islands
Only desperate fans of dank weather with rain and dense fog will enjoy a winter in the Faroe Islands. Short daylight hours, weather changes every five minutes, humidity and frenzied winds.
When to go? In summer and early fall, although even then the weather in the Faroe Islands is very changeable.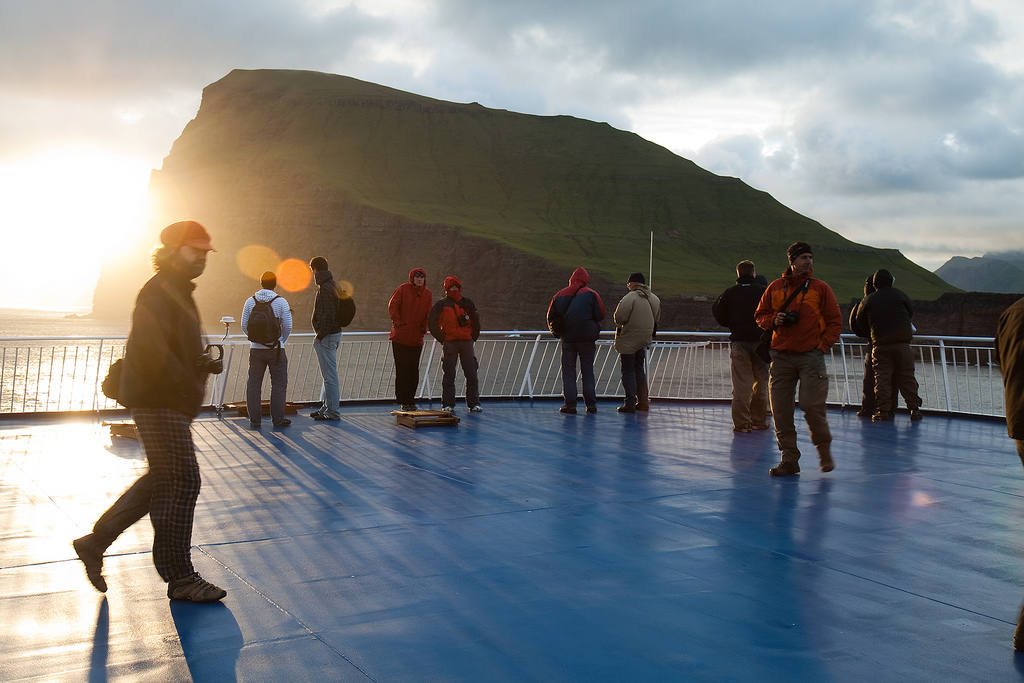 (Photo: © Stig Nygaard / flickr.com / CC BY 2.0 license)
Samui
Isn't Thailand the perfect destination for a winter vacation? Most of its resorts are, but not Samui. On this tropical island in December, the weather is capricious and there are brief but frequent downpours. Some are not afraid of it, but for fans of beach holidays there is a big problem – it is not safe to swim in the sea at this time. For a holiday in winter in Thailand, it is better to choose Phuket or Pattaya.
When to go? From May to October. However, in January and February on Samui the weather is already good.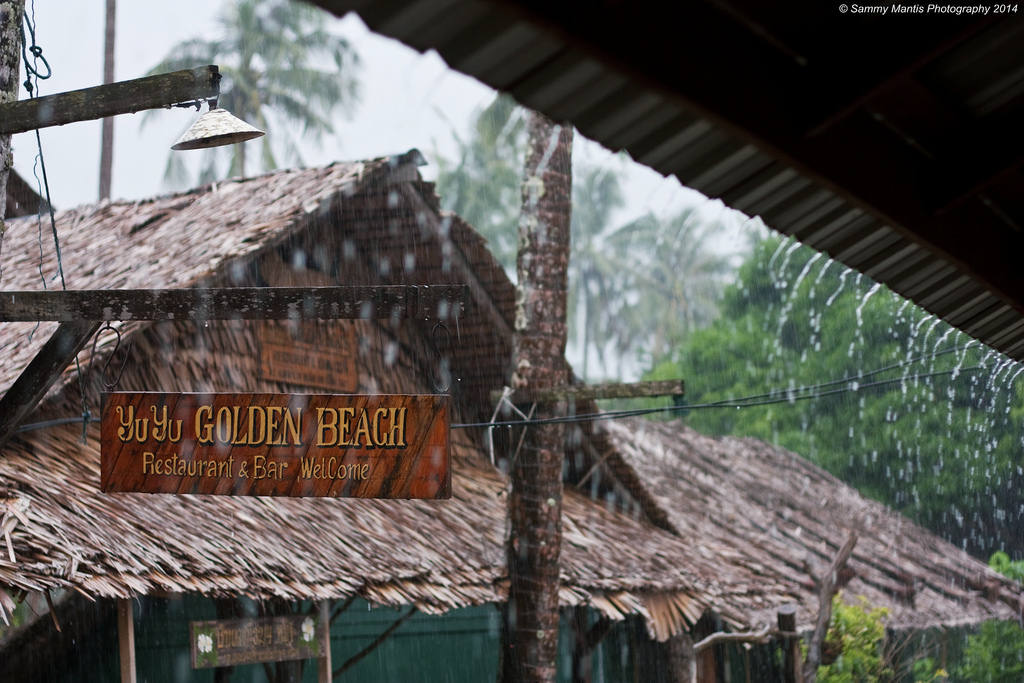 First photo: sammy_mantis / flickr.com / CC BY-ND 2.0 license
Sri Lanka
Sri Lanka is a large island with a diverse climate. In winter, you'll have a great vacation at the resorts in the southwest of the island, but it's best not to go to the northeast. In the winter months it rains there, and the sea is dirty and choppy.
When to go? From December to April to the southwest, and from February to September to the northeast.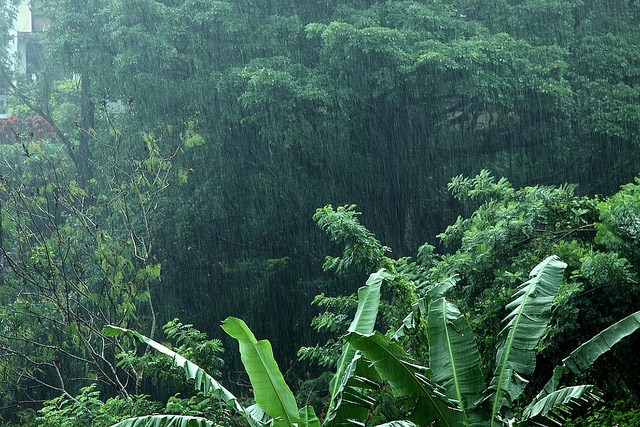 (Photo: Denish C / flickr.com / License CC BY-NC-ND 2.0)
Vietnam
How so. Vietnam is a popular winter destination! Yes, but it's best not to include the north and center of the country in your plans. Hanoi is wet, rainy and windy in the winter, and the resorts in the center of the country are flooded. There is a risk of typhoons. I checked it myself: it is better not to go north of Da Nang, you will get cold and wet.
When to go? Go south in winter, north in summer.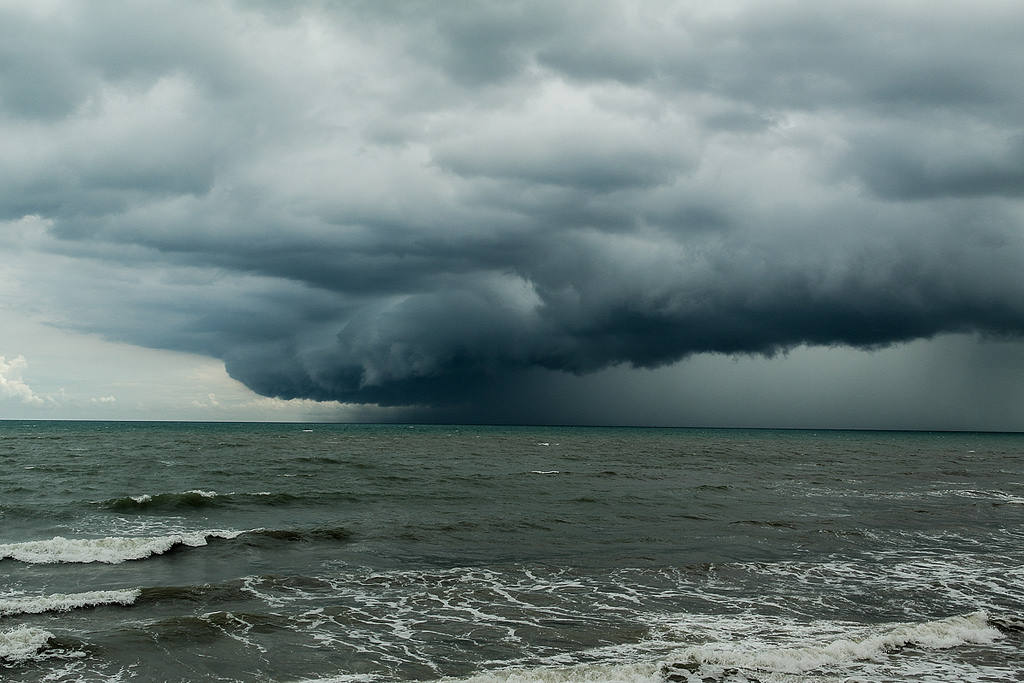 (Photo: Mr & Mrs Backpacker / flickr.com / CC BY-NC 2.0 license)
Many people mistakenly think of Bali as the perfect place for a winter vacation. Well, it's not – it's rainy season there from mid-December to mid-February. If you count on cloudless skies and clear seas, consider other destinations.
When to go? From April to October. Surfing season is summer.
(Photo: TheTimeTraveler! / flickr.com / License CC BY-NC-SA 2.0)
Netherlands
If you're pampered by central heating, the winter Netherlands is not for you. It is mercilessly drizzling outside and you want to go back to a warm hotel and wrap up in a blanket. But most hotels save money on heating (although they charge at least 80 euros per night!), So choose your accommodation carefully by reviews.
When to go? Late spring, summer and early fall.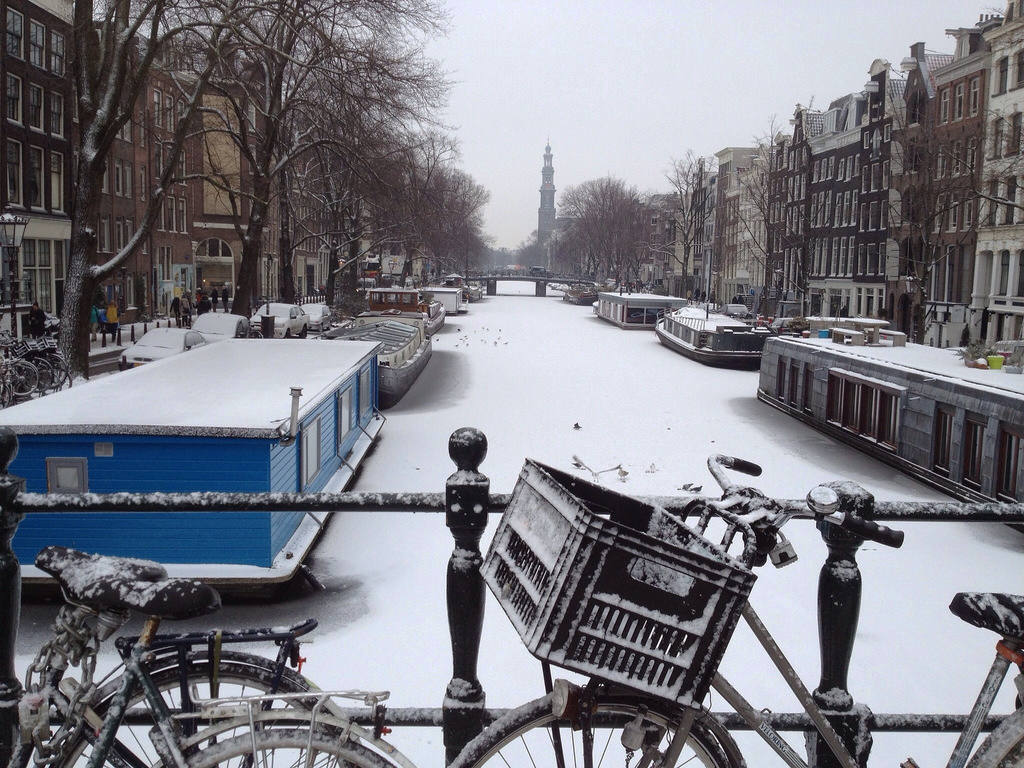 First photo: tadfad / flickr.com / CC BY-NC 2.0 license.
Philippines
Seeing an impending typhoon, feeling the shivers from the eerie mist and furious gusts of wind, feeling the salty spray of the raging sea on your lips, and finding yourself cut off from civilization on an island can be done in the Philippines in winter. That's how we spent our Christmas vacation on Bantayan Island: a tropical typhoon was raging just two hundred kilometers away (even people were evacuated) while we admired the black clouds and wondered if the elements would overtake our island.
When to go? In general, typhoon season – from about May to November, August is the most dangerous month. But since there is no clear rainy season, there is always a risk of typhoons. The northern part of Luzon island is the most dangerous, the islands south of it are calmer, and Mindanao is considered the safest.
Where not to go in winter?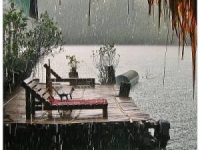 The long-awaited vacation is always something to look forward to, thinking about every detail of travel and anticipating the excitement of new experiences and adventures.
But not always vacation falls on the summer months, then we have to plan a winter trip. In this case it is important not to make a mistake with the choice of country, so the precious days of vacation are not lying in a hotel room, listening to the rain outside the window or howling blizzards. But the rain or a storm – this is just one "scenario" of unsuccessful vacation in a foreign country.
From what other countries in the world can you expect the catch of "cold" or "uncomfortable" reception in winter?
Based on the experience of travelers who were not lucky enough to get a "warm welcome" during the vacations, was compiled a rating of countries where you should not go on vacation in winter.
1) Countries with short daylight hours
Countries with short daylight hours include Greenland (Denmark), Iceland, as well as the northern parts of the Nordic countries, northern Canada and Alaska.
About vacations in these countries in winter tourists say – "To see no white light…". For example, Iceland from November to March can be called "the country of darkness", where even in the middle of the day all the landscapes look surreal and alien because of the constant twilight, which fades into night, and night again fades into twilight. Daylight duration in this country in the middle of winter is no more than 4 hours. Some naive travelers go to Iceland in winter to see the beauty of northern lights, but no travel agency can guarantee that during your vacation the sky over Iceland will be painted with bright flashes of polar lights.
– is a natural phenomenon with "capricious" signs, its appearance depends on a number of reasons related to magnetic storms, air temperature, strength of wind currents, etc. By the way, it is also almost impossible to get to the hot springs in Iceland since November, all roads are covered with a lot of snow. Since the end of October, most hotels in Iceland are closed for "winter vacations" until the onset of the spring heat. In winter in this country is too windy and wet, and transport between settlements is irregular. In winter, feel comfortable in these northern latitudes can only residents of our Murmansk or Norilsk, but why would they change "a bastard for a bastard" if they can rest in more pleasant conditions.
2) Countries with raging hurricanes
Mexico's hurricane season is believed to last from June through November. But in recent years, the elements have repeatedly visited the country during the winter months. Tourists had to be urgently evacuated and transported to the southern U.S. states, creating many problems. When planning a winter trip to the Dominican Republic or Cuba, you should also be wary of hurricanes. These countries, along with Mexico, are in the risk group for "winter cataclysms. U.S. cities such as New Orleans, New York, Miami, Virginia Beach and Tampa are not comfortable during the winter because of hurricanes. Tourists are lured to these regions in winter by cheap airline tickets and cheap hotel rooms, "forgetting" to take out insurance in case of cataclysm with hurricane winds.
Beware of traveling in winter to the Philippines, where floods, tsunamis, hurricanes and even earthquakes are common during this season. For example, in 2013, about 6,000 people died in the Philippines in November due to a strong tropical cyclone with flooding. Parts of Vietnam and several Chinese provinces were also affected by this cyclone. Cyclones in New Zealand, Bangladesh, India and Australia peak in the fall and winter months of the year. Getting hit by hurricane activity is not a pleasant winter vacation!
3) Countries with Long-Term Rainy Seasons
Countries close to the equator suffer from "wet seasons" in winter, from October to May. There are even two or three rainy seasons every year. There is a chance that you will not get to the "break" of the wet season and the sun does not shine hot rays of the sea on your arrival.
Sunbathing and swimming in the rainy season is not only uncomfortable, but also dangerous. Countries with a prolonged rainy season in autumn and winter include Vietnam (northern provinces), Bali, Fiji, Seychelles, Mauritius, Tunisia, Bahamas, Sri Lanka, Dominican Republic, Brazil, Singapore, Morocco, Malaysia, as well as the Thai island of Samui. If you decide to save money on a trip, you can take a chance and maybe you'll be lucky to bask on paradisiacal beaches.
4) Countries with numerous national holidays
Agree that coming to a country in the middle of a massive national holiday is not always considered a boon for tourists either. You want to relax, walk the streets of ancient cities, take your time seeing the local sights, sunbathe on exotic beaches. And you do not expect that during the vacations you will be accompanied by crowds of people, tables in cafes and restaurants will be constantly busy, hotels are full of guests, and on the beaches will be nowhere and the foot to step. For example, this is the situation that happens when tourists arrive in China between October 1st and 7th, when the Chinese get a week off from celebrating China's declaration of independence. This period in China is called the "golden week. Tourists do not feel very comfortable in China during the celebration of the Chinese New Year, which is celebrated from January 12 to February 19 (the date varies annually).
Not recommended to go on holiday to Israel from mid-December to mid-January, when the country begins to flock crowds of pilgrims to visit the holy places.
If you are not afraid of the crowds of people, if you do not seek solitude and you are not afraid of storms and hurricanes, then use this top for your own good, because the tours to the above countries in the winter time period are much cheaper.