10 contests for travel photographers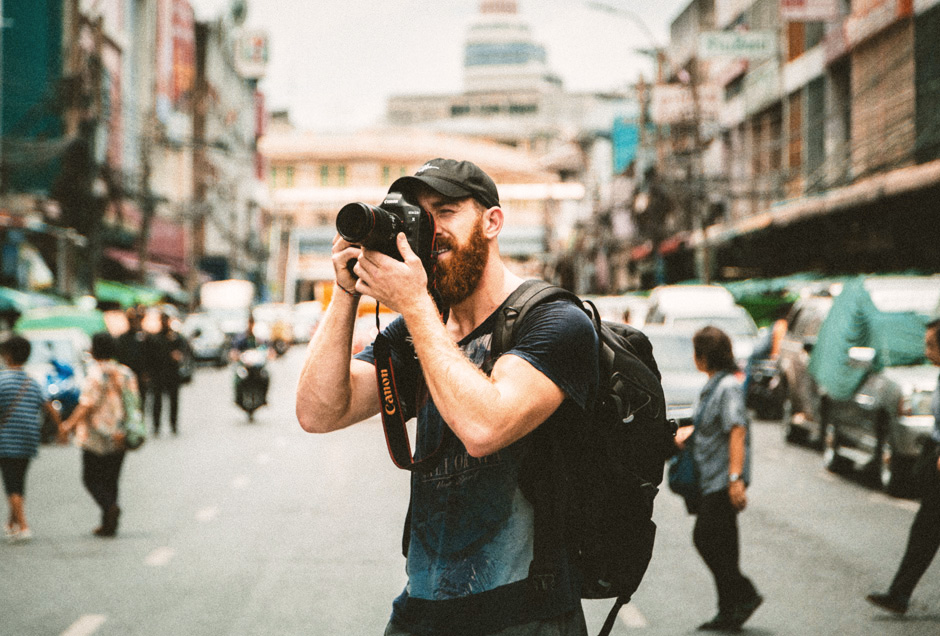 Love taking travel photos and take pride in your images? Then it's time to share them with the world! We've rounded up a dozen international photo contests for you: some specialize in street photography, others in portraits, landscapes, plants, and even owls. There's also a separate contest for photos taken with an iPhone! So go ahead and fill out the entries.
RHS Photographic Competition.
Deadline: January 31, 2018 Participation: free Prize: £500
We love forests, gardens and parks – if you do too, this photo contest is for you! There are photos of gardens, plants, and urban gardening waiting. There are separate categories for young photographers (under 18) and even for children (under 11). What's nice – participation is free and the prize is worthwhile.

Details | For inspiration: Atacama Desert Blossom
Owl Photography Contest.
Deadline: February 1, 2018 Participation: $10 Prize: $50 – 200
And here's a contest with a narrow focus – for those who have photos of owls in their selection of best shots! The goal of the contest is to share the beauty of these birds while not harming them in any way. People will vote for the ten best pictures.

Read more | For inspiration: Where to look at birds in Belarus

Landscape Photography Competition
Deadline: February 7, 2018 Participation: $12 – 36 Prize: $5,000
Are you breathtaking from seashores, tranquil plains and majestic mountains? It's time to share your passion, and there's a landscape photography contest for that. The creators welcome freedom of expression and a variety of styles from realism to abstraction.

Read more | For inspiration: Best shots taken from drones

Fine Arts Photography Awards.
Deadline: February 11, 2018 Participation: $15 for amateurs, $20 for professionals Prize: $2,000 for amateurs, $3,000 for professionals
Twenty categories for amateurs and professionals – abstract and conceptual photography, architecture, cityscape, and street photography are all here. Separate categories are dedicated to travel, seascape and wildlife.

Read more | For inspiration: An amazing symmetrical world
Alghero Street Photography Awards.
Deadline: February 15, 2018 Participation: € 10 – 40 Prize: € 500 – 1500
A competition for photographers specializing in documentary street travel photography. The categories are travel photography (reflecting the culture and traditions of the captured place), documentary photography, street photography and street portrait. The competition will end with a photography festival and an awards ceremony in Italy on May 26.

Details | For inspiration: A photo project about 50 strangers from one street

Deadline: March 2, 2018 Participation: $25 for 10 photos in any category Prize: $5,000 grand prize and $1,000 to each category winner
A contest for photographers who want to document the diversity of life on Earth and inspire those around them to protect that life. Categories include wildlife, bird life, landscapes, people and nature, Time Capsule photo series and more.

Read more | For inspiration: All the colors of Nepal

The Human World.
Deadline: March 11, 2018 Participation: $24 Prize: Nikon D850 / Sony a7rIII / Canon 5D mark IV / $3,000
An international travel photography competition for which everyone can submit their three best photographs. This year's theme is the human world, so empty landscapes and cute animals won't do. Those who want to try their luck better hurry – the number of entries is limited (there will be no more than 1000 participants, which increases your chances of winning). The prize will be a brand new camera (or its cash equivalent).

More details | For inspiration: Berlin and its people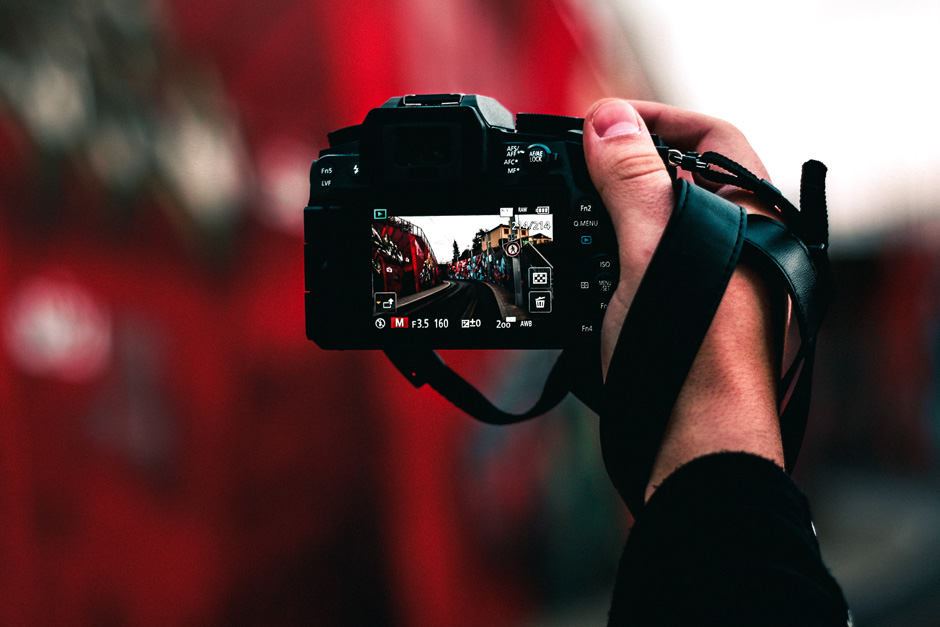 Night Photography Contest
Deadline: March 25, 2018 Participation: free Prize: Interview and publication in Urban Street Diving magazine, participation in an exhibition at Raw Street Gallery
Another opportunity for fans of street photography – and, at the same time, nightlife. The aim of the contest is to explore a single urban location (street, subway, bus stop…) in a limited time period, namely at night. A series of 5-7 photos will be accepted.

More info | For inspiration: Japanese playgrounds at night

iPhone Photography Awards.
Deadline: March 31, 2018 Participation: $3.5 per photo Prize: To be announced later
A contest for iPhone owners and owners around the world – stop posting photos only on Instagram, it's time to claim them in earnest. Photos on social networks are suitable for participation – the only condition is that they have not been published anywhere before. The theme can be anything – a great chance to brag about your travels, and for inspiration you can look at the winning photos from last year.

Read more | For inspiration: Irreplaceable mobile photo apps

Europe's Natural Treasures.
Deadline: March 31, 2018 Participation: free Prize: €250 – 1500
If hiking and exploring national parks is much cuter to you than the endless hustle and bustle of the city, there's a contest for you too! Choose the most beautiful nature photos from your European travels – the winning photos will go to several magazines and an exhibition in Bavaria.

Details | For inspiration: Czech National Parks
Contest for the best travel photo
The site about independent tourism make-trip.ru launches a competition for the best travel photo. Anyone can participate, and memorable prizes are waiting for the winners in each category!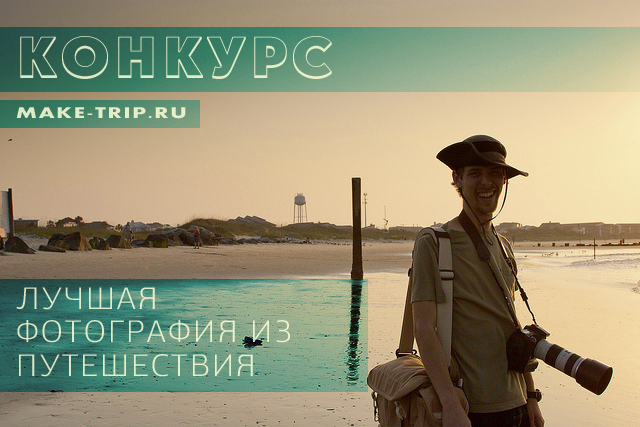 (Photo by dview.us / flickr.com + text)
Everyone brings back memories and impressions from their travels. Some manage to preserve them in the form of photographs. Surely you, too, have a few particularly good pictures that remind you of a great day spent in some faraway place. If so, send them to make-trip.ru to participate in the photo competition! The brightest and most impressive photos we will publish on our website, and several lucky ones will receive gifts from our site.
Anyone who wants to send a photo for the contest can do it! Share your most vivid impressions from your travels in the form of pictures with us and all the readers of make-trip.ru!
We look forward to your works!
Photo contest nominations
1 Best landscape photo
Mountains, forests, seas and oceans – send us photos of any natural beauties that you saw in your journey and successfully captured on the photo.
(Example: Photo by Tambako the Jaguar / flickr.com)
2 – Best Picture of an Urban Space
Have you been to Paris, New York, Prague, Marrakech or Bangkok and managed to take a great picture that perfectly captures the spirit of the city? Then your photos must be in this category! Any city, any country, any continent, as long as the photo depicts a city and conveys its atmosphere.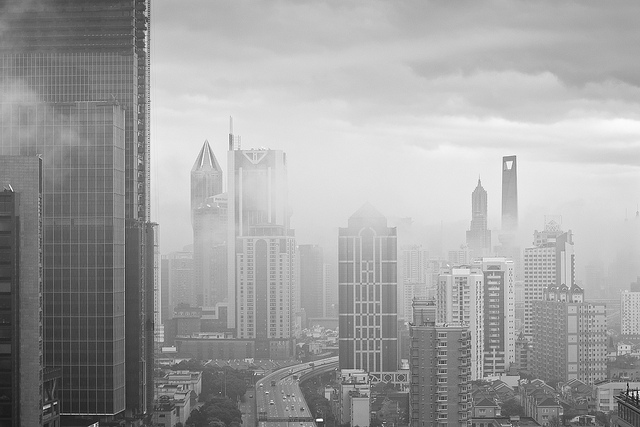 (Example. Photo by Robert S. Donovan / flickr.com)
3 – Faces
For this nomination, you can submit photos that depict the locals of the place you visited on your trip. This could be a portrait of an individual, a group photo or a photo of locals at work. In general, we are waiting for any photos of people you met on your journey. In order to win, the photo must be able to tell us about these people and convey the national colour, way of life and character of the inhabitants of a particular place.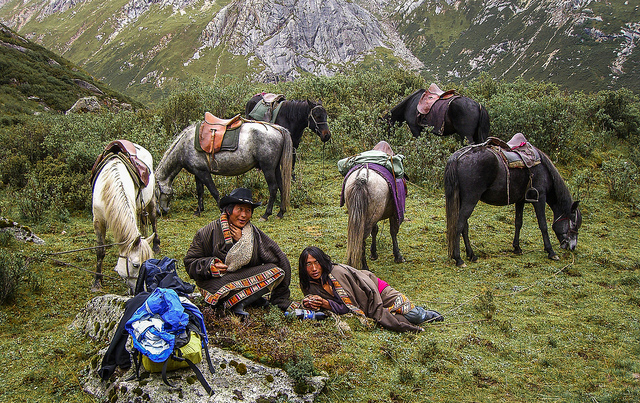 (Example: Photo by Matt Ming / flickr.com)
4 – Inspiration
In this category we want to see photos that can truly inspire the viewer, awakening in him the strongest desire to go on a trip.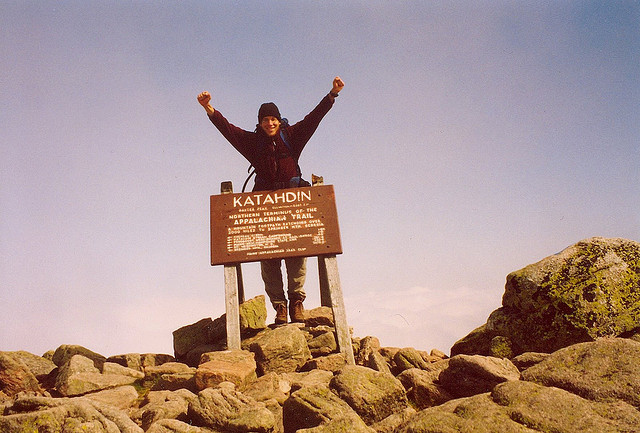 (by asafantman / www.flickr.com/photos/asafantman)
5 – Audience Choice
A special nomination, the winner of which will be determined by viewer vote in the social network VKontakte. An album will be created in our group in VKontakte, where all the selected photos will be added and where each user can vote for his or her favorite work. You can inform your friends about your participation in the contest and invite them to vote to help you win.
Contest participant photos
Use the links below to access the pages where the photos selected by make-trip.ru's editorial team have been published. We have been sent hundreds of photos and we have tried to choose the most expressive and memorable ones. All the pictures on this page were pre-moderated and will participate in the competition.
Results of the photo competition
Contest results and names of the winners are published here.
Contest rules for the best travel photo
General rules
The site make-trip.ru is the organizer of the contest.
Please send your photos to This e-mail address is being protected from spambots. You need Javascript enabled in your browser to view the address. In the letter, please write your name and the place where the picture was taken. Also specify the nomination. If the photo has a title, you can include it as well. If you wish, you can also add a short comment about the photo.
Anyone who sent photos to this address and whose photos were approved by make-trip.ru editorial staff is considered to be a contest participant. By sending their photos to the above e-mail, the participant:
1. guarantees that the author of sent photos is himself (violation of copyright is unacceptable and the responsibility for this lies on the person who sent the photos);
2. expresses his/her consent to these contest rules;
3. consents to the placement of their photos on the site http://make-trip.ru and on the VKontakte page https://vk.com/wabisabi.travel.
One participant can send up to 10 photos (inclusive) in each nomination. But the editorial board selects no more than 6 photos for one nomination, which will participate in the contest. Photos must be of acceptable quality. The accepted photo format is .jpg.
A separate page on make-trip.ru will be created to post the photos participating in the contest.
Contest deadlines
Works are accepted from May 10 to June 15, 2014 (until 23:59 Moscow time). Photos will be posted on make-trip.ru as they are received. In the album for spectator voting in the social network VKontakte photos will be posted on June 16, 2014. Viewer voting will be held until June 22, 2014 (until 6:00 pm). Winners in all categories will be announced on the evening of June 22, 2014.
Winners
One winner will be chosen in each category. The winners of the Best Landscape Photography, Best Urban Space Photography, Faces, and Inspiration categories will be chosen by the make-trip.ru editorial board. One person can win in no more than two categories at the same time.
Winner in the "People's Choice" category is determined by counting the votes cast for a particular photo with the "I like" button in the social network VKontakte. To place the photos of the participants a special album will be created where any user of the social network can give his vote for his favorite photos. Any fraudulent voting is unacceptable: votes of bots and affiliates is easy to detect – organizers of the competition will closely monitor the viewer voting and identify violators. If two or more photos have the same number of votes at the end of the contest, the winner will be determined by the editorial staff of make-trip.ru.
The editorial staff of make-trip.ru reserves the right to change these contest rules and also the right not to choose the winners if no photo meets the necessary requirements.
The winners will receive a prize pack of two SGT.Paper branded travel notebooks ("Voyage" and "Petersburg"). Postal expenses for sending the prizes to Russian cities and towns are paid by the organizer of the competition. In the case the winner lives outside of Russia the method of sending the prize is agreed upon individually.
The author of a photo accepted for the contest has the right to withdraw his/her work up to the date of announcing the results of the contest by sending a personal application to the indicated mailbox.
We advise you to join our Facebook group to keep up-to-date with the news of the ongoing competition, to be the first to learn about the launch of all new promotions and contests for travelers, and of course to keep track of new promotions and special offers from airlines.