Mexico City prices
Home Latin America Mexico Mexico Mexico prices in Mexico City
What's on Mexico City (Mexico) and how much does it cost?
All prices in rubles are current at the time of viewing (converted from local currency at the CB RF exchange rate as of 11.09.2022).

Hotel prices

How to make your trip easier
We have made a convenient, beautiful and free app for iOS, which has all the information that is on the site, but is always available without internet.
And also offline maps, which will always help you find a cafe or an attraction nearby. No matter where you are in the world.
Just a minute. Going to Mexico City?





Flight prices to Mexico City
A good helper.
Want to have all the information about prices in the world and Mexico City always at your fingertips? We recommend installing our app, which in addition to prices also has a lot to offer – airports, what to try, interesting places and, of course, detailed offline maps of the whole world.
General Mexico City prices.
| | |
| --- | --- |
| Regular lunch for one: | 302 rubles $5.14 |
| Dinner for two with wine: | 1,683 rubles $28.58 |
| Bigmack + fries + cola: | 269 rubles. |
| Local beer 0.5l: | 84 rubles. |
| Cup of cappuccino: | 123 rubles. |
| Coke 0.33l: | 36 rubles. |
| Mineral water 0.33l: | 30 rubles. |
| Pack of Marlboro: | 161 rubles. |
| | |
| --- | --- |
| Fitness pass: | 4,036 rubles. |
| Cinema ticket: | 249 rubles. |
| Levis jeans: | 2,675 rubles. |
| Dress at Zara / H&M: | 2,065 rubles. |
| Nike sneakers: | 4,143 rubles. |
| | |
| --- | --- |
| Average salary | 43,303 rubles: $735.33 |
| 1 room in the center per month | 28,814 rub. |
| 3 rooms. on the outskirts of the city per month | 34,877 rub. |
| Single trip (public transport) | 17 rubles $0.29 |
| Monthly transportation pass | 1,009 rubles |
| Petrol, 1 liter | 47 rubles $0.8 |
| New Kia Ceed | 841,425 rubles |
Reviews from social networks
" Communal in Mexico City. ❎I should say right away that "I won't tell you for all of Odessa! Rates are different in every state, in every city. There are a bunch of different social programs that subsidize Mexicans. We live in a new building with security and an administration that keeps things clean and orderly. So we have one line item for administration that not many people will have. So. Electricity. Paying for two months at a time. November-January for 389 kilowatts is 636 pesos ($33). In summer for May-July 274 kilowatts – 275 pesos ($14). December and January I use the heater in the apartment very often. Gas. two months payment. November-January for 112 cubic meters – 1174 pesos ($62). May-July 71 cubic meters – 855 pesos (45 pesos). We brew beer at home, 5 hours 3-4 times a month, that's why so much. Water. Paying monthly. We pay 44 pesos ($2). With a serious water shortage in Mexico City. I don't understand Internet unlimited 349 pesos ($19) monthly. Property tax 310 pesos ($16) a year. Administration of the building (security, housekeeping, gym, roof garden, children's playroom and garbage disposal) costs us 3,000 pesos ($160) monthly. ❤And I also like that you can pay for light, water and gas at any grocery store at the register. You stock up on groceries for a week and immediately pay for everything. "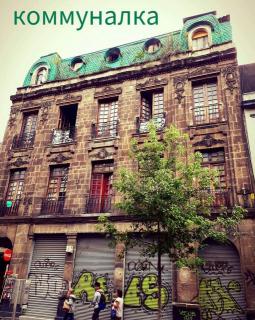 " The usefulness of the post. So, wherever you're going – for cheap airfare, go HERE. You simply won't find cheaper tickets. It's a search through a bunch of agencies and airlines, and you pick the best of the offers. Convenient.
Already bought a ticket? Great, then run to download the citywalks.me app, which will allow you anywhere in the world to easily and quickly navigate the area.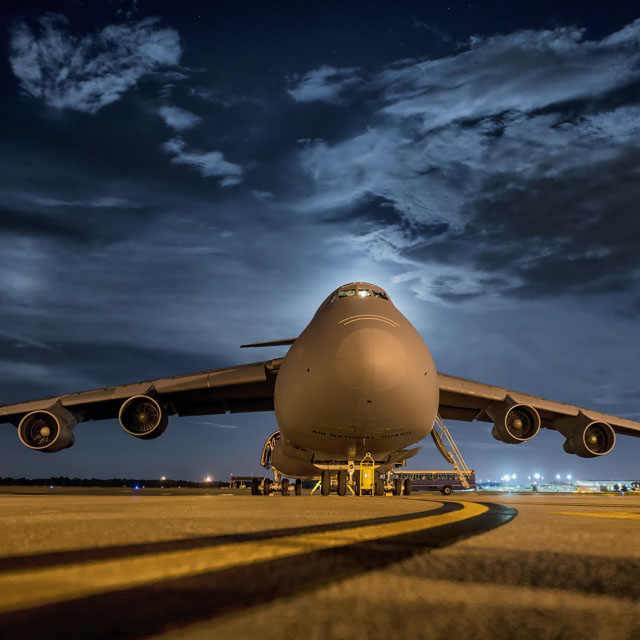 "The Pyramid of the Moon. Located near the Pyramid of the Sun in the Aztec city of Teotihuocan. The Pyramid of the Sun is directly ahead in this picture, a little further away is the Pyramid of QuetzalCoatl, but it is lower. The Aztecs performed sacrificial rituals on the pyramids. It's best to visit the temple complex around 7 am because then by lunchtime it's as crowded as Red Square on a day off. Also in the picture you can see a huge road. This is the Smetri Path, where the priests used to take their victims to their last journey. These pyramids are a very atmospheric place (when there aren't many people), but very touristy because: you can climb the pyramids, they are in very good condition (everything is properly restored and made so that people can walk comfortably), and are close to Mexico City (50 km) and 30 km from Mexico City Airport, so there is so much traffic. . It costs 70 pesos per person to enter the temple complex, plus the cost of parking 100 pesos. . "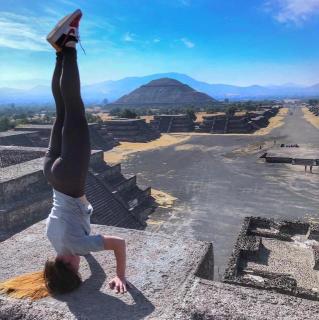 " Frida Kahlo's House, or Blue House, is one of the places to visit in Mexico City. It is the family home of the Kahlo family and exhibits some of Frida and Diego's paintings. Also her corsets, outfits, jewelry. Preserved the furnishings of the house, things used by the artist. The entrance ticket for foreigners costs 200 pesos (a very high price for Mexico) and 30 pesos for a photo permit. There is always a line, sometimes for hours. It's best to come on weekdays between 12 and 2pm. They give out umbrellas for those standing in the sun ☺️ "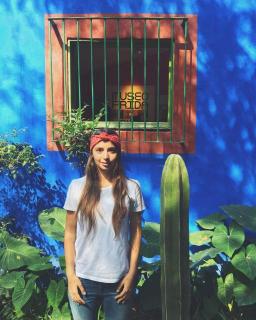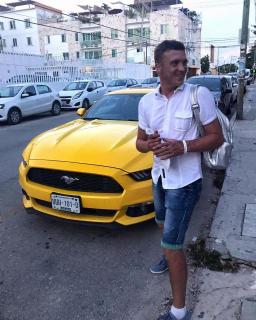 " Of the nice things from today. We found a little fair in one of the streets. Tons of bracelets/bangles/beads/rings/earrings. Plaids, dolls, crocheted clothes… We've seen a lot of this before, some for the first time. For example, these pictures (bookmarks, postcards, stickers, notebooks). The artist is right there and creates. One notebook + bookmark – only 40 pesos. (1200 bp per peso). Yes, the price might not be that super low. But those who have lived in Cabo for 2 months will understand me "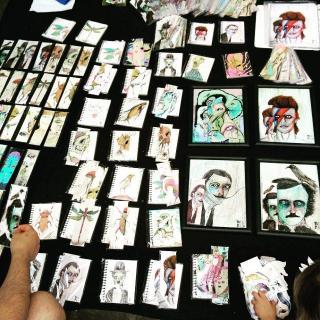 "The spaceship is Cineteca, or a kind of our Dom Kino, remember, there was such a place on Krasnopresnenskaya? There they played art cinema, black-and-white Italians, classics and the latest releases. Tickets cost 30 rubles each, intellectual conversations, romance. Eh! "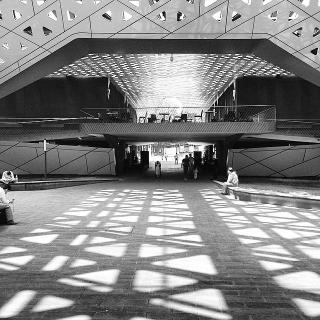 "Metro here kanesh atas ))) if they didn't, I'd definitely get lost x))) and everything. global, which is just wow
and megaphone generously offered to use the Internet here for only 2000 rubles a day
"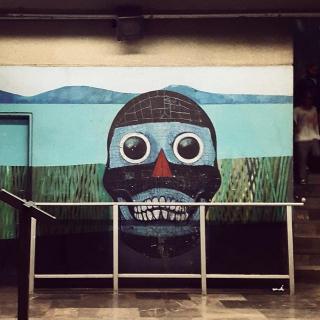 Prices in Mexico City
The cheapest meal in Mexico City (as a meal for one) starts at 218 rubles, although some places can go up to 302 rubles. Dinner with wine (or similar alcohol) for two ranges from 1,177 rubles to 1,683 rubles, with an average city check of 1,683 rubles.
Fans of McDonald's burgers (or other fast food options – KFC, Burger King) can get a set of fries for about 201 rubles. You can enjoy a cup of coffee in the morning for 84 rubles, although the price for an average cappuccino may be 123 rubles.
An average one-way trip on public transport (metro, streetcar, or similar) costs 17 rubles on average, and the same trip in a cab costs 95 rubles. The examples give an idea of the general level of prices for transportation in Mexico City, but the specific price of a trip depends on the type of transportation and the distance (or duration).
You can get a "beer to the room" from the store for about 68 rubles for a bottle, a small can of Coke for 27 rubles. Cigarettes in Mexico City are expensive and cost about 151 rubles for a pack of Marlboro.
Prices in Mexico in 2022
The prices in Mexico are ridiculously low compared to their large neighbor – the United States: for example, the cost in 2022 for many health services here is several times less than in America. For tourists from Russia, the country also has a lot of opportunities to save money – especially on food. A Mexican peso costs 3 rubles (as of September 2017), but you should hardly go to the country with Russian currency: American dollars are freely accepted everywhere – $1 equals 18 pesos. Make an estimate and get ready to travel across the ocean!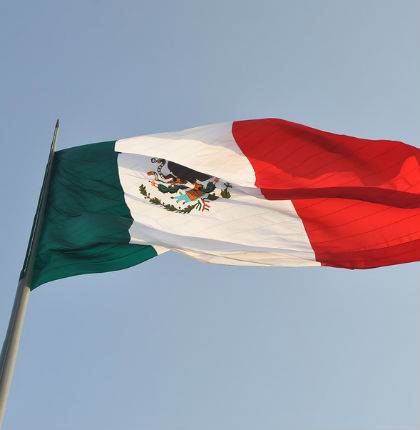 Prices for food in cafes and restaurants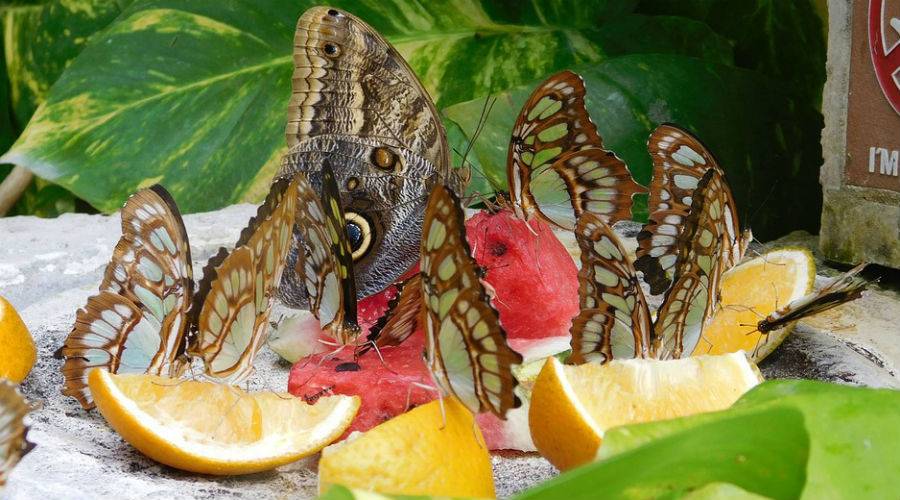 The cost of a standard lunch menu at a Mexican restaurant is about the same as in Russia – for a meal for two will have to pay about 300 pesos, that's about 1000 rubles. In establishments at a higher level the price tag can be three times higher.
Mexican street cafes are more forgiving in this matter: meat and beer, the two main ingredients for a local good dinner, will cost you only 100 pesos, spicy tacos – 8-10, burritos – 25-30. And that's for giant portions.
Food and Alcohol Prices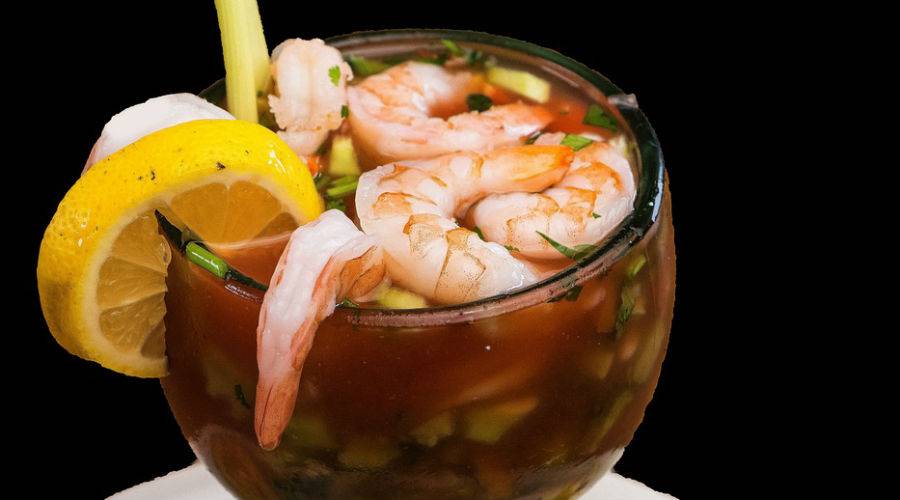 In general, prices in Mexican supermarkets Walmart, Soriana and Chedraui are slightly higher than in Russia. Fruits and vegetables are expected to be cheaper, but you should keep in mind that prices may vary depending on the area of the country. For example, Mexico City, the capital, is not the most expensive city in Mexico: Monterrey and Cancun are higher in the rankings. By comparison, in the country's cheapest city of Tlaxcala, supermarket prices are almost 30% lower.
The cost of food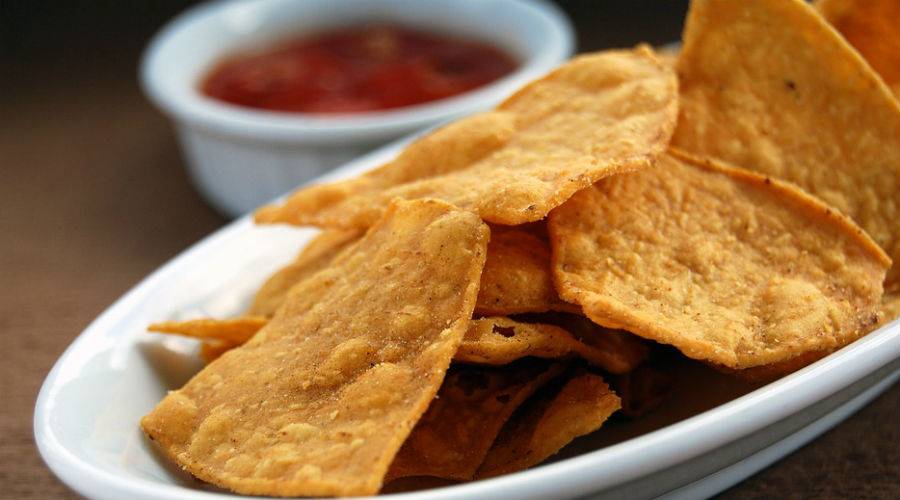 A summary of prices in grocery stores in the most popular resorts of the country (given in pesos):
milk – 20 per liter, similarly costs a kilo of potatoes;
White bread – 30;
rice – 23 per 1 kg;
eggs (12 pieces) – 40;
cheese – from 100 for 1 kg;
chicken breast – 100-120;
oranges – 10-12;
tomatoes – 20-22;
green salad – 16;
beef – from 140, pork – from 110.
Wine, spirits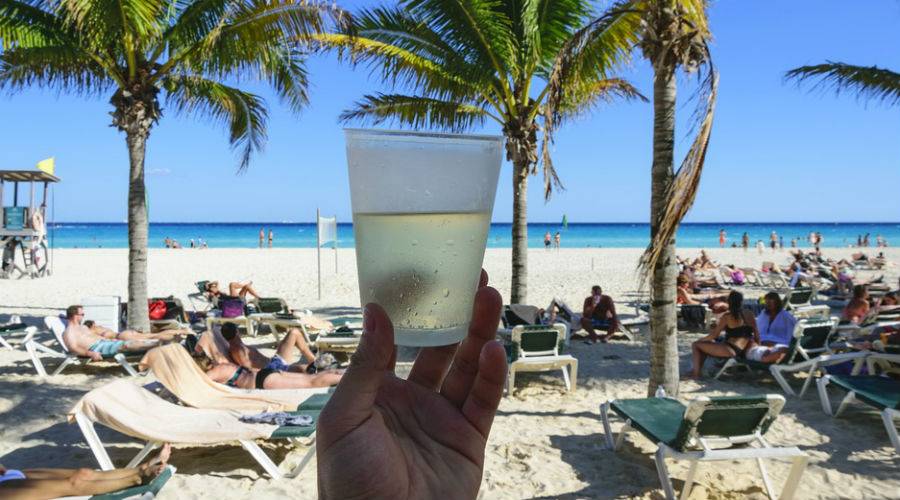 Mexico is primarily tequila. In the second – good wines, which are not promoted and their market is not too much: because of the trade agreement with Europe in large quantities began to arrive here cheap and high quality imports.
Tequila – from 160 pesos, decent brands – from 220 per liter.
Local wine – from 190 pesos for 0.75 l., imports from Spain can be bought for 160.
Rum – from 190 pesos per liter.
Mescal – from 100 pesos for 0,75 l.
Prices in stores and malls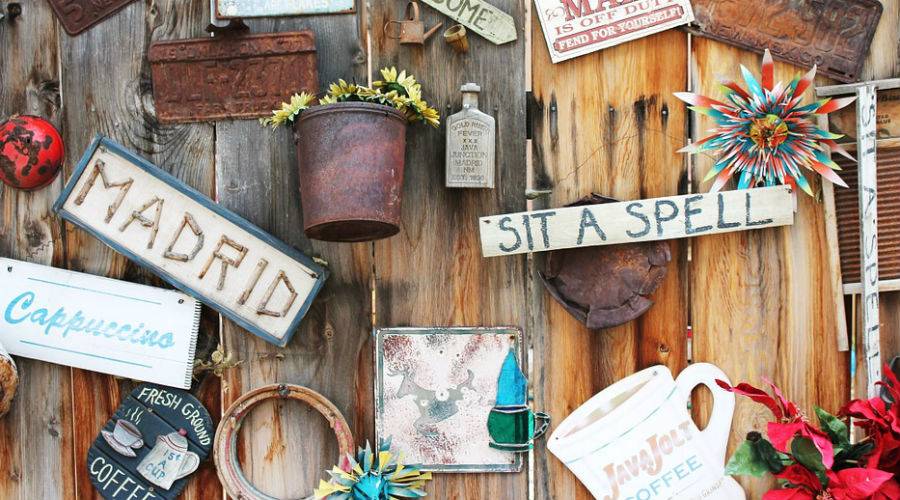 One of the most popular cities for shopping is the resort of Cancun – here are giant shopping parks (such as La Isla Shopping Village) and more modest, but no less status shopping complexes – such as Kukulcan Plaza, Luxury Avenue and Plaza Caracol.
For the lovers of democratic shopping, handmade souvenirs and antiques there are dozens of open-air markets. The main ones are the Coral Negro in the resort area and Market 28 at the exit of the town.
Tableware
Souvenir tableware is sold in Mexico literally at every turn, but if you want to buy really good quality ceramics with national coloring, you need to go to the tourist attraction of Chichen Itza. Ceramics from all regions of Mexico are on display here and you can find unique pieces. Prices start at $5.
Antiques
The most expensive antiques in Mexico are items from the Spanish colonial period, which are almost impossible to find in the public markets. But they can be successfully replaced by curious items from Sonora or Sábado in Mexico City.
The former is considered a market of local witches, mostly because of the peculiar symbolism and paraphernalia: there are a lot of ugly but nice painted skulls and skeletons, amulets, etc. I also come across some items with a story behind them, and the sellers assure me that they can be used in spiritistic séances. Many people believe them and pay from $20 for "rarities" and $5-7 for souvenir versions.
The second market is a haven for antique dealers closer to its center. Here you'll find a classic assortment: paintings, old silver jewelry, tableware, and furniture. The lower bar is from $7-10.
Jewelry.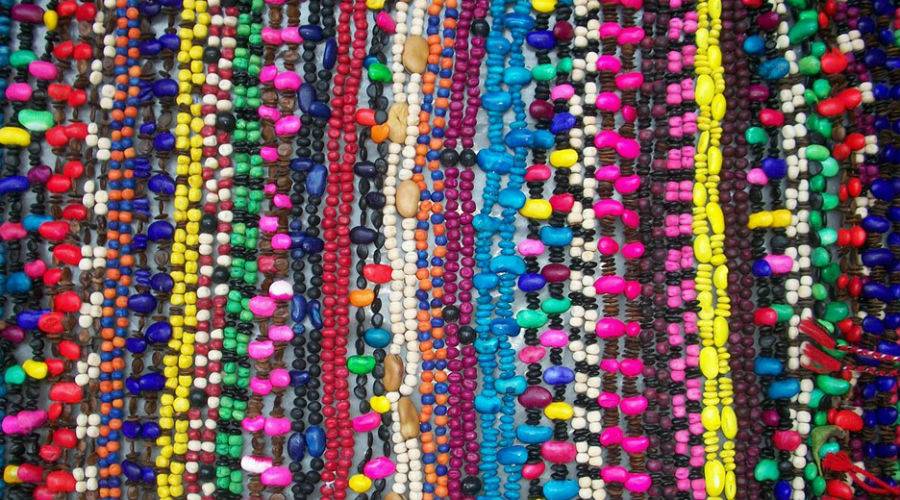 Aztec gold – this is not about Mexico: products, of course, at the level, but truly exclusive things can be found only for very big money. But with silver the local jewelers make very beautiful things – they cost big money, but you won't forget in a couple of years where you got it.
Prices for silver jewelry:
earrings with semi-precious stones – from $40, with precious stones – $180-200;
Necklace and earring sets: $400-$450;
Silver bracelets starting at $150.
Be sure to ask for a certificate and pay attention to the hallmark – it must be no lower than 925. If jewelry is cheaper, it's a sure sign of a fake.
Shoes and Clothing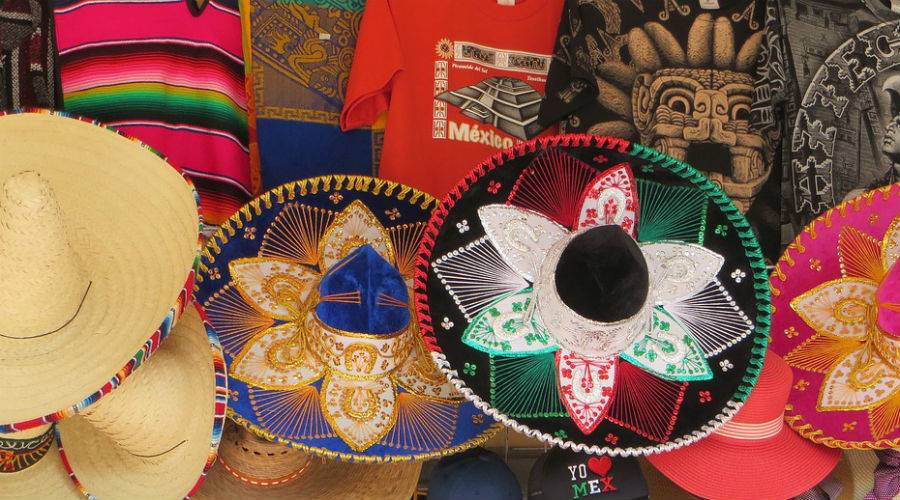 Mexico sells surprisingly good quality clothing from local brands. If you don't want to spend a lot of money for European brands, you can check the price level for clothes and shoes that are not much inferior to their famous competitors (you can get the prices in pesos):
shirts – 300;
Jeans – 400-500, branded – 800-1000;
loafers local brands – 250-300, branded – from 550;
things made of pure linen – from 300;
Summer dresses – from 150, tunics – from 250.
Souvenirs and gifts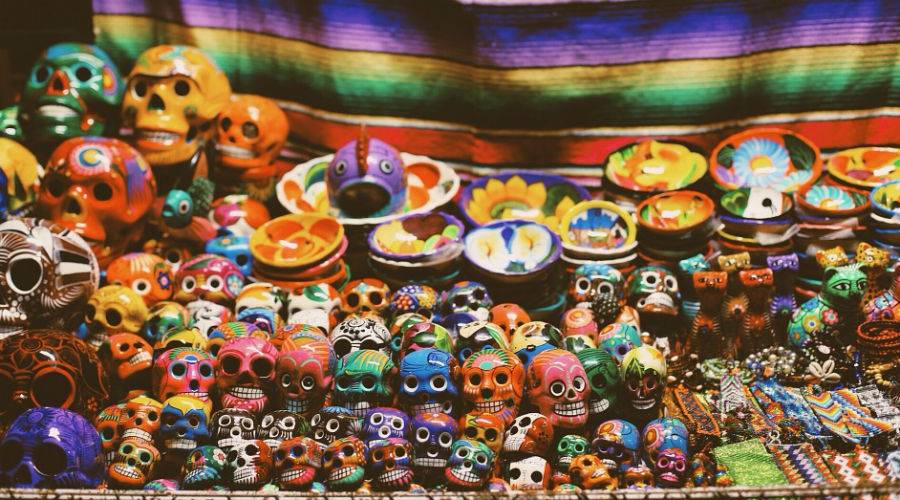 Mexico is a country where residents are equally at ease with both life and death. Perhaps that's why some of the most common souvenirs here are skulls and skeletons – however, quite nice to look at.