Free London
Everyone has probably heard that London is expensive. That said, no other city has so many free, high-end attractions. Museums, parks, markets, viewpoints, tours, ancient cemeteries, street art by famous artists, and cool public spaces. London offers so many free activities that you won't have a month to try them all.
London is a city of free museums. Here you can do things you rarely get to do in other cities – go to a museum for an hour, go to a museum because you're walking by, go to several museums in one day, and even go back to the one you really liked. Another cool thing about London museums is that they work as public spaces – with wi-fi, coffee shops, and a welcoming atmosphere. You can safely nestle somewhere with your laptop right on the floor, and you definitely won't get kicked out by a janitor or security guard.

One of the largest and most popular museums, not just in London but worldwide, is the British Museum (Great Russell Stree, WC1B 3DG) . It houses a historical and archaeological collection of exhibits that relate to all the major world cultures in different eras. In all, the museum has over eight million objects that document the development of culture from its beginnings to the present day. It contains the famous Rosetta Stone, which was used to decipher Egyptian hieroglyphics, and a large collection of Egyptian mummies and sarcophagi.

Natural History Museum (Cromwell Road, SW7 5BD) . An incredible museum in an incredible building. It's like being at Hogwarts. The collection consists of samples from the natural sciences: animal skeletons (yes, it's the same museum with dinosaurs!), meteorites, and herbaria. The museum has exhibits collected as far back as Charles Darwin. In the winter, there is an ice rink in the courtyard.

London Museum (150 London Wall, EC2Y 5HN). Tells the story of London and its people through everyday objects, clothing, jewelry, toys and other things that reflect people's lives.

Perhaps the best arts and crafts museum ever is the Victoria and Albert Museum (Cromwell Road, SW7 2RL) . It has the world's largest collection of decorative arts, from Asian ceramics, Japanese swords and Chinese paintings to European furniture and modern appliances.

Art lovers will enjoy the National Gallery (Trafalgar Square, WC2N 5DN) with over two thousand paintings from the Middle Ages to the twentieth century. Here you'll see works by Western European classics including Da Vinci, Botticelli, Caravaggio and Van Gogh.

The Design Museum (224-238 Kensington High Street, W8 6AG) hosts exhibitions on fashion, architecture, furniture, graphics, products, transport, industrial and digital design. The museum regularly hosts talks on art and design. The museum opened in an impressive new building on High Street in Kensington in 2016, and the building alone is worth the visit.

The Tate Modern (Bankside, SE1 9TG) also occupies an interesting building. It used to be Bankside Power Station, which has been revitalized and designated as a museum. The gallery features a collection of British art from 1900 to the present day, with several works by foreign artists added. The Blavatnik Building, which opened in 2016, has an observation deck on the 10th floor overlooking the Thames and the city.

There are a huge number of museums in London, and all of them are good. From the giant ones to the smallest ones. Wherever you go(-s), you'll find it interesting. Keep the list, but remember that this isn't even half of what London has to offer.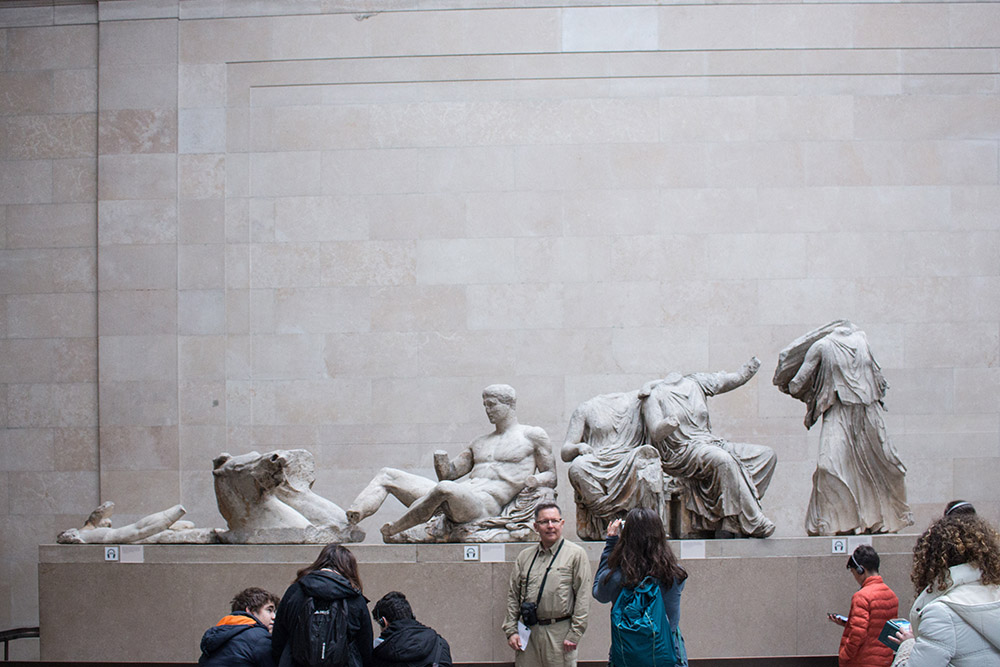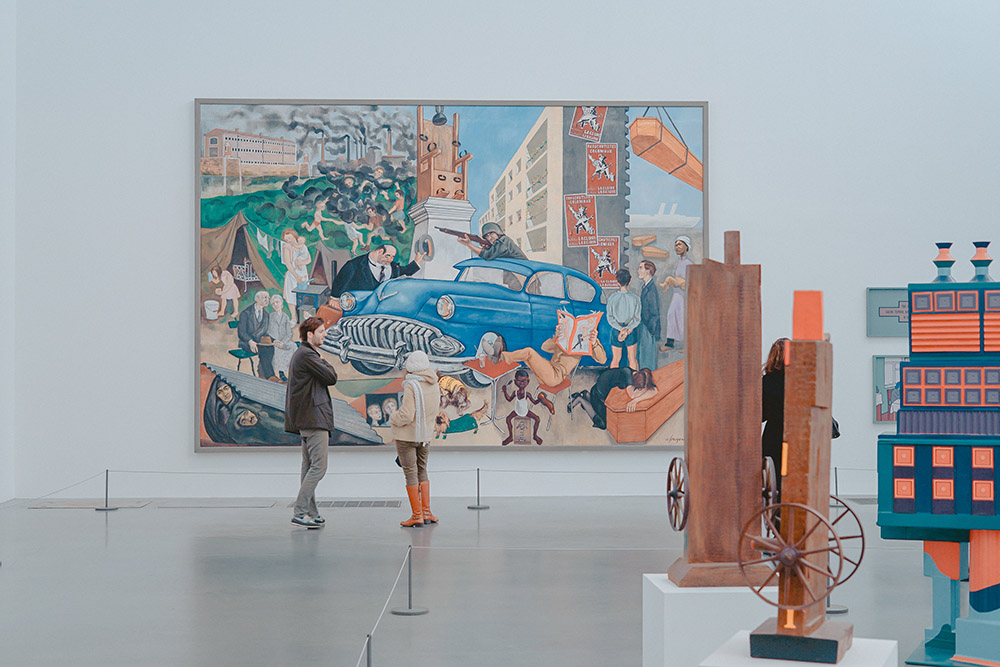 Public spaces and the internet.
Here's what else is great about London – lots of places to hang out with your laptop in the warmth, comfort, and free internet. Sometimes these places are so unexpected that you're unlikely to find them by accident, you just need to know about them.

The Barbican Centre for the Arts (Silk Street, EC2Y 8DS) is a very cool public space in the City. It hosts music concerts, theater performances, and film screenings. But you and I are primarily interested in Level G of the giant Barbican Center. With free installations, seating areas, and tables to work at. The venue opens Monday through Saturday at 9 a.m., Sunday at 11 a.m. It's open until 11 p.m. But that's not all. On Level 3 of the Barbican Centre is the Barbican Conservatory with tropical plants and exotic fish. The conservatory is available for free on Sundays and holidays from 12:00 to 5:00 pm. Pre-check the opening times . Sometimes it is closed for private events. Admission is free, reservations only needed for the tour (but it's paid).

Both a landmark and a place where you can work, study or post your London photos is the British Library (96 Euston Road, NW1 2DB) . There are so many old books, maps and other artefacts here that the library is quite a museum (it used to be part of the British Museum). You need a reading room to get into the reading room. But in addition to the reading rooms, there is a large area that is open to all visitors. There's wi-fi, tables, restrooms, and a cafe. There are tours of the library (including several free ones).

The Opera House as a public space is another pleasant surprise in London. The Royal Opera House in Covent Garden is open throughout the day to the public. Modern interiors, coffee shop and restaurant, wi-fi, tables and sofas in the lobby, panoramic windows overlooking the market and the square below. Sometimes there are open rehearsals and master classes in the lobby. To get to the terrace and lobby with sofas, take the stairs to the top floor.

Waterstones bookstores also offer open wi-fi and a pleasant atmosphere. Look for an empty table or chair to snuggle up with your laptop. And you can stay as long as you want.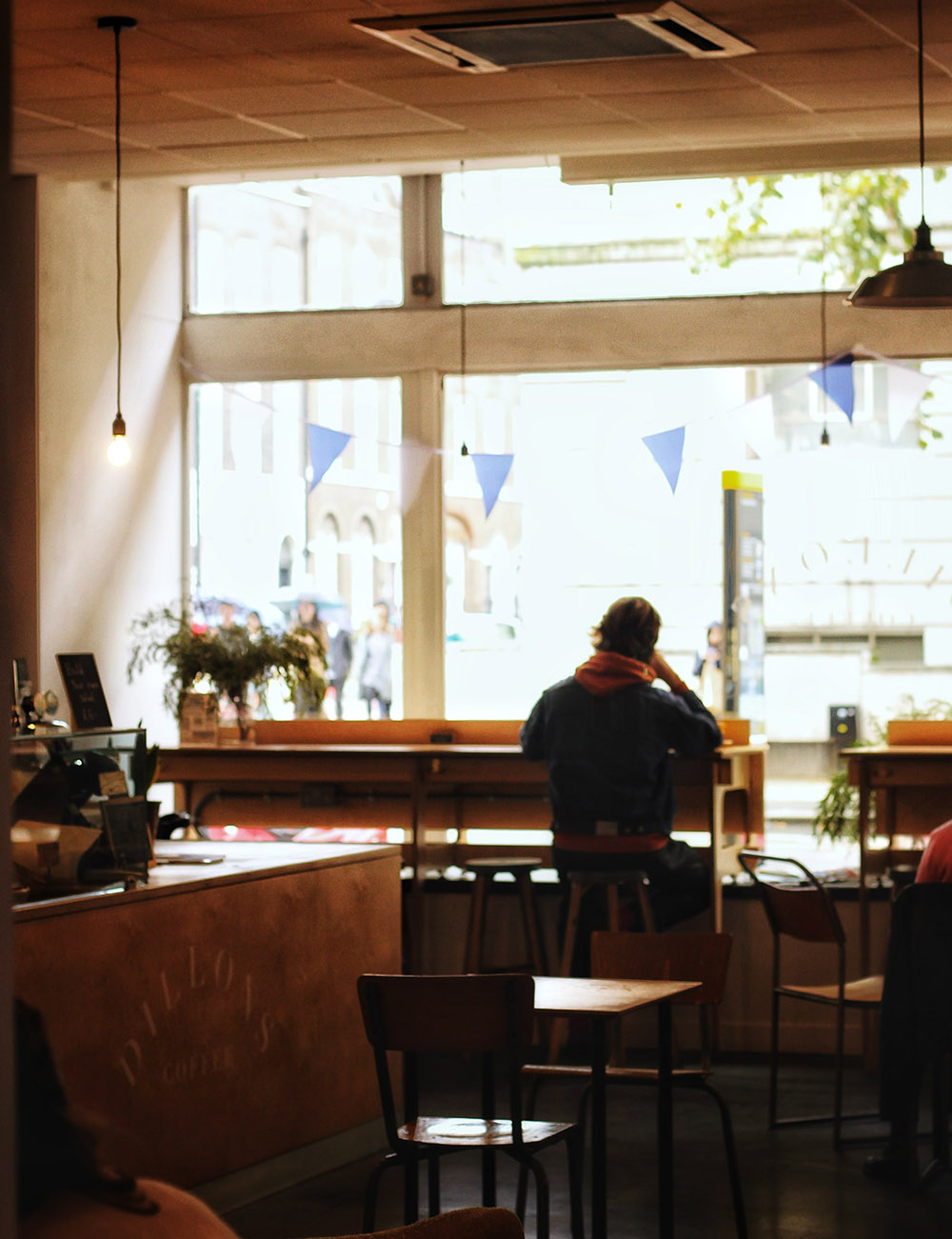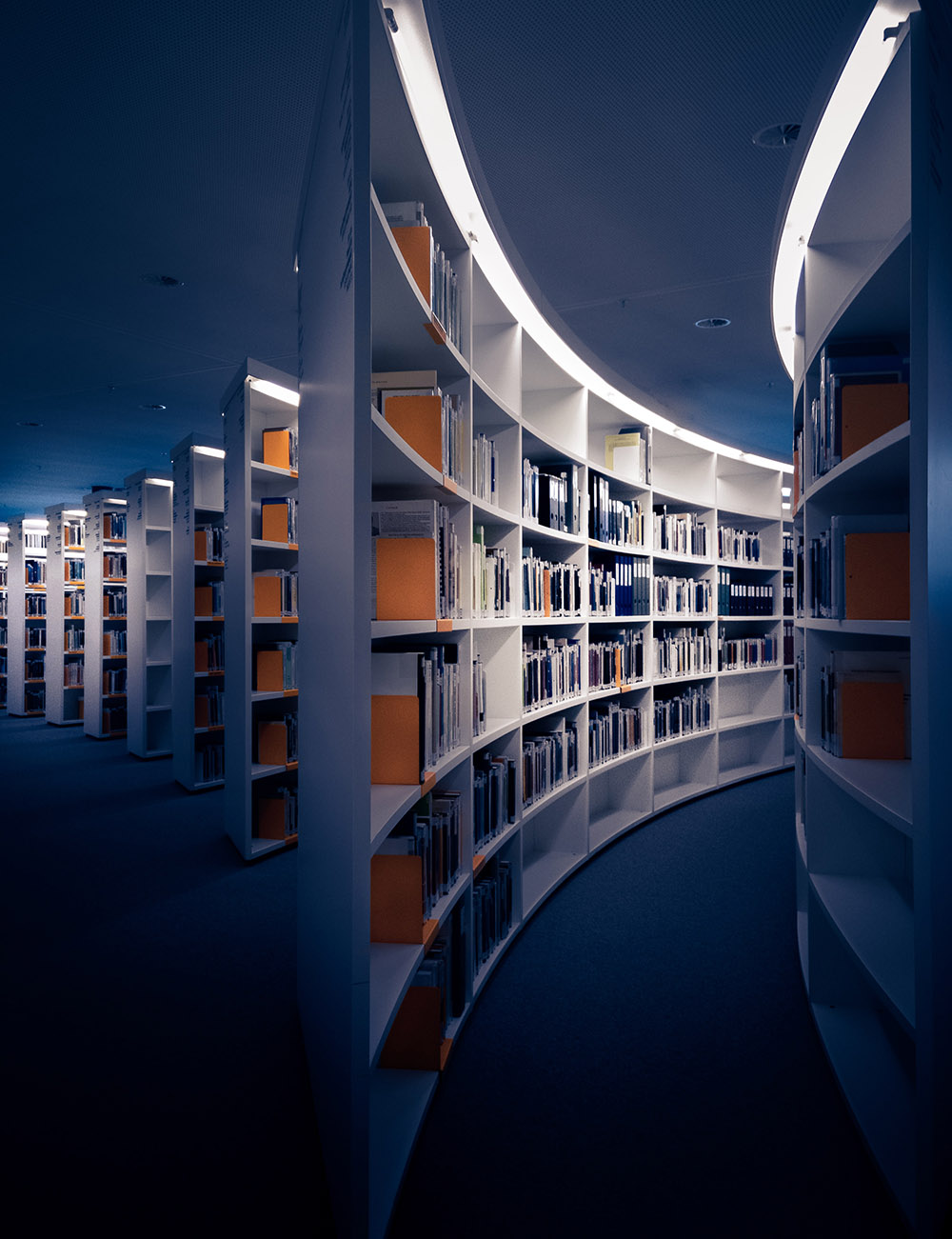 By far the coolest observation deck in London is the Sky Garden at the Walkie Talkie skyscraper (20 Fenchurch Street, EC3M 8AF). It is named after a tropical garden 155 meters above the city for a reason. And it's all free. The location is very popular, you need to book a visit in advance. If you don't have a seat for your date, book a table at the Sky Pod (coffee costs £2-£3). The Sky Garden is open from 10:00 to 18:00 on weekdays and 11:00 to 21:00 at weekends.

There is a free viewing platform on the 10th floor of the Tate Modern. Note that the site closes earlier than the museum, so don't come in too late. Check the opening hours on the day of your visit.

See the panorama of London in one of its parks, such as Primrose Hill near Regent's Park or Parliament Hill in Hampstead Heath.

Top tip: Don't pay for the observation deck at the Shard skyscraper. It only makes sense to go there if you already have a London Pass.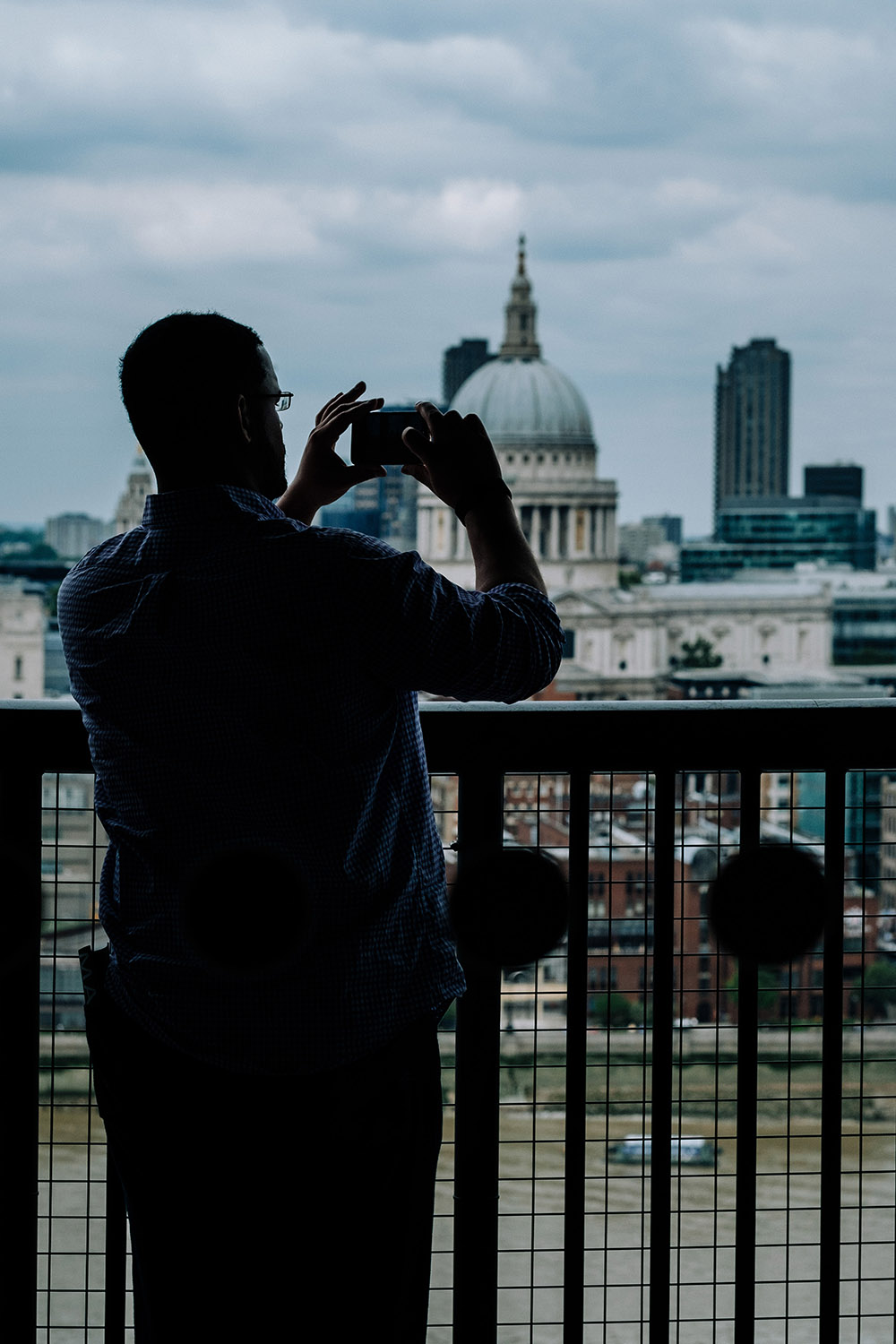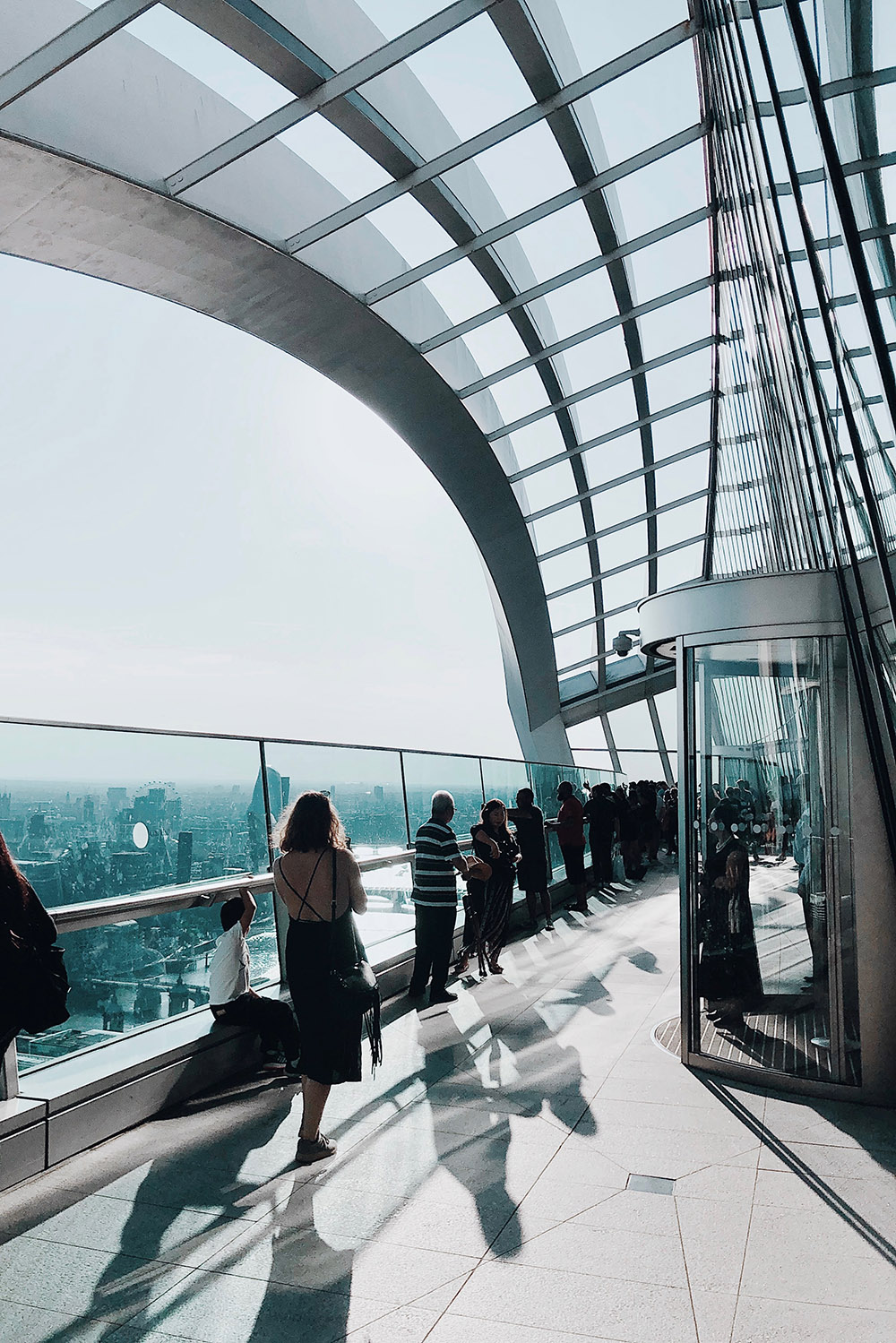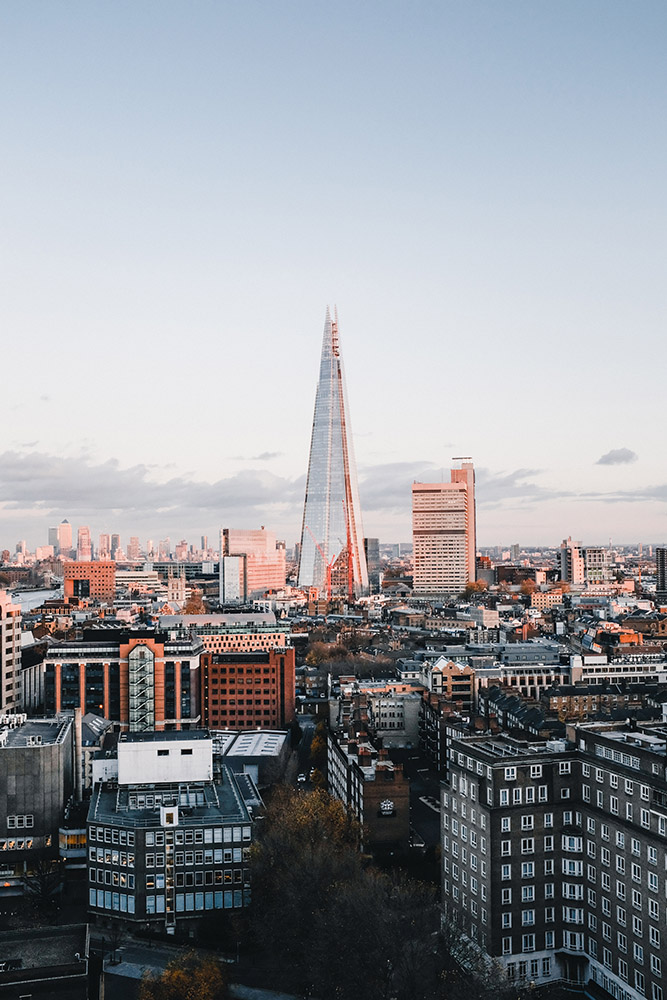 One of the most popular attractions in London is the Changing of the Guard at Buckingham Palace. The theatrical performance with guards in red uniforms and bear hats looks spectacular. The ceremony takes place every Monday, Wednesday, Friday and Sunday. The official start time for the changing of the guard is 11:00 am. The entire ceremony lasts about 45 minutes. Arrive at least half an hour before the start (earlier is better), or you'll have to watch the show on other people's smartphone screens. And check the calendar, sometimes the show gets cancelled due to weather or events in town.

Love standup and know English? Go to a free show at Top Secret Comedy Club (170 Drury Lane, WC2B 5PD) .

There's a regular street performer in Covent Garden beside the 17th century St Paul's Church. You can see everything from yoga stunts to stand-up comics. There's a market nearby, the Royal Opera House in London (with a cafe and free terrace inside) and the Transport Museum.

If you want to ride the famous red double-decker bus (double-decker), just know that these are regular buses. Don't pay for the tourist one, they ride the same places as the regular ones. The #9, 11, 15, 24 buses go all the way through downtown. In general, see where you need to get to, get on the top deck and enjoy the ride.

Another way to save money at the expense of public transportation is to take a ride on the Thames on the Thames Clippers . They are part of London's transportation system and leave from almost every major London pier every 20 minutes. All of the boats have covered and open decks, some have buffets, wi-fi and toilets.

Speaking of the Thames. Take a look at the drawings of Tower Bridge, London's "postcard" landmark. Here's the timeline.

Fans of dark romance will appreciate a walk through the old Brompton Cemetery (Old Brompton Road, SW5 9JE) . One of the city's seven 19th-century cemeteries, it's called 'London's Magnificent Seven'. In the center stands a chapel designed in the image of St. Peter's Cathedral in Rome. Unlike the famous Highgate Cemetery in the Magnificent Seven, which costs £4 to enter, Brompton Cemetery is free. It is open Monday through Saturday from 7 am to 4 pm, and on Sunday it is open 24 hours a day.

King's Cross Station has a Platform 9 ¾ with a cart sticking out of a brick wall. A photo with your camera and the "I'm in a Harry Potter world" feeling is free. There is a theme store next door.

Catch up with the animals at Vauxhall City Farm (165 Tyers Street, SE11 5HS) near the center. There are horses, sheep, rabbits, ferrets and three alpacas called Tom, Gerry and Ben. There is a cafe on the farm. There is a large park across the street. It's free to visit, but bring 50p for animal feed. You can also make a donation of any size. Vauxhall City Farm is open from 10:30 a.m. to 4 p.m. Tuesday through Sunday.

Don't forget London's parks and gardens, they're magical. Hyde Park, Regents Park, St James's Park, Kensington Palace Gardens, Hampstead Heath, Richmond Park – you probably know these names from books and movies. It's the perfect place to take a coffee walk, have a picnic, and watch the squirrels, of which there are hundreds. There are even deer in Richmond Park. It makes sense that the parks are free. But some public gardens look like private territory. For example, the secret Phoenix Garden (21 Stacey Street, WC2H 8DG) in London's West End. But no, it's a public and free location, a hidden corner of serenity in the heart of the metropolis.
London's 12 free museums.
Inquisitive natures as well as lovers of art, history and world culture, rejoice! The British capital is a treasure trove of museums, galleries, art academies and exhibitions. You'll be even happier when you know that most of them are free. Don't worry – you don't have to pay just for permanent exhibitions.
See our selection of the most famous museums in London that are free to enter.
National Gallery
A heaven for art lovers. There are around 2,300 works by European masters from the 13th to the 20th centuries – Rembrandt, Titian, Velázquez, Van Gogh, Cézanne, Monet and Michelangelo. Two-thirds of these works of art were donated to the museum from private collections. Don't look for sculpture or applied art here: the museum cares about quality, not quantity. The paintings are conveniently grouped by room, so don't forget to arm yourself with a gallery plan and go in search of your favorite work of art!
Location: Trafalgar Square, Charing Cross, London WC2N 5DN.
Nearest subway stations: Charing Cross or Leicester Square.
Open 10am – 6pm (all days except Fridays) and 10am – 9pm on Fridays.
British Museum
Don't waste at least half a day at the world's first national museum! It's open to visitors from all over the world and has exhibits of all disciplines under one roof. Find the Rosetta Stone, which allowed scientists to decipher ancient Egyptian hieroglyphs. Or find the ancient astrolabe and be sure to relax in the courtyard. You definitely won't get lost and see what you have in mind if you read in advance what is worth seeing during your visit.
Location: Great Russell St, Bloomsbury, London WC1B 3DG.
The nearest stations are Holborn or Tottenham Court Road.
Opening hours: 10:00-20:30 (Friday); 10:00-17:30 (other days).
The Victoria and Albert Museum (V&A)
Several themed halls contain the most extensive collection of arts and crafts from Asia and Europe. Japanese kimonos, life-size plaster casts of David and Trajan's Columns – you'll find everything here! Explore the interactive map and decide what interests you, saving you precious time and energy. Don't forget to walk through John Madejski's garden and visit the main café, which is a work of art in itself.
Location: Cromwell Rd, Knightsbridge, London SW7 2RL.
How to get there: South Kensington subway station.
Open 10:00-22:00 (Friday), 10:00-17:45 (other days).
The Wellcome Collection
In one of Britain's newest museums, you're sure to discover what binds science, medicine, life and art. It's a unique place that gives you a different perspective on health. Follow the spiral staircase to the reading room, study the manuscript of an ancient alchemist, perform a digital autopsy on the interactive table, or just relax on one of the poufs. This museum is also unique in that even its temporary exhibitions are free.
Address: 183 Euston Rd, London NW1 2BE.
Getting there: Euston Square, Euston or Warren Street tube stations.
Opening times are 10:00-18:00 (Tuesday, Wednesday, Friday, Saturday), 10:00-22:00 (Thursday), 11:00-18:00 (Sunday), Monday off.
The Wallace Collection.
The Hartford family home is more than just a very romantic and beautiful building – be prepared to immerse yourself in the luxury of centuries gone by, as if captured forever in a photograph. Not a single item in the collection should leave the walls of the museum under any circumstances. And why, ask the curators. No other collection houses such a wide variety of works of art in a relatively small space: from paintings by French masters and Sevres porcelain to weapons and armour.
Address: Hertford House, Manchester Square, London W1U 3BN.
How to get there: Bond Street subway station.
Open 10.00-17.00 every day 7 days a week.
Royal Academy of Arts
Be in England and not see a huge collection of English paintings? William Turner, Thomas Gainsborough, Joshua Reynolds will never forgive you for that. If you have a couple of hours to spare, be sure to sign up for a life drawing workshop or even exhibit your work at the annual summer sale.
Address: Burlington House, Piccadilly, Mayfair, London W1J 0BD.
The nearest tube stations are Piccadilly Circus or Green Park.
Opening hours are 10:00-18:00 (all days except Friday), 10:00-22:00 (Friday).
Science Museum
Children will love this collection of amazing things, discoveries and achievements of science, technology and humanity. And adults will rediscover chemistry, mathematics, physics, which was boring and uninteresting to learn at school. Wake up your curiosity, take part in experiments, touch, twist, press – all the models are specially designed for this. Highlights include James Watt's steam engine, space modules and the structure of DNA.
Location: Exhibition Road, South Kensington, London, SW7 2DD.
Access: Underground South Kensington.
Opening hours 10.00-18.00 all days 7 days a week.
Natural History Museum
It would be easy to remake "Night at the Museum" in such a mysterious place – there's no shortage of dinosaurs, stuffed animals, and secret rooms. Be sure to bring the kids and watch the impressed young explorers!
Remember to say hello to a diplodocus at the entrance, walk under a 30-meter whale in the ocean hall, listen to dolphins talk and ride an escalator through the center of the Earth. And the most courageous should certainly experience the power of an earthquake. And our unwavering advice: grab a map and explore the museum by zones that are assigned different colors.
Location: Cromwell Rd, South Kensington, London SW7 5BD.
How to get there: South Kensington subway station.
Open 10.00-17.30 every day.
Tate Britain
The world's largest collection of paintings by British artists from the beginning of the 16th century to the present day, also the largest collection of Williams: Blake, Hogarth, Turner, Waterhouse. Be sure to admire the museum's pride of place, Millais' Ophelia. Tired of admiring paintings and want adventure? Take a breeze ride down the Thames from the museum to any pier, and that number to the Second Tate. See boat prices here.
Address: Millbank, Westminster, London SW1P 4RG.
Subway station: Pimlico.
Open 10.00-18.00 all days 7 days a week.
Tate Modern
Are you familiar with installations by Carsten Heller, Olafur Eliasson and have always wanted to snap Ai Weiwei's Sunflower Seeds? Then make your way to the most popular contemporary art museum of its kind. The particularly faint of heart should not pass by the shark fountain, enter the crying room, or be seen by the puppet boy. But make sure you climb onto the terrace of a former power substation and get a mesmerising view of London!
Location: Bankside, London SE1 9TG.
How to get there: Underground stations Southwark and Blackfriars.
Open 10am-6pm (Sunday, Monday-Thursday), 10am-22pm (Friday, Saturday).
Museum of London
It's the best way to start experiencing Britain's capital city. Take a journey back in time to a time before Londinium and trace the history of this great city through the centuries. According to the idea of the creators, you can walk through the museum only in one direction, so that you don't get lost and don't get confused in the chronology of events.
Find out who founded and built London, how many times the city burned, was rebuilt and what it looked like in different times. And the interactive exhibits keep you entertained.
Location: 150 London Wall, Barbican, London EC2Y 5HN.
Access: St Paul's, Barbican and London Underground stations.
Open 10.00-18.00 every day.
British Library
The world's largest collection of prints and manuscripts from every continent, generation and genre. Connoisseurs of history, literature and science should take a look at the scrolls recounting the early years of Buddha, the only surviving Beowulf manuscript, copies of the Great Charter of Liberties, Leonardo da Vinci's diaries, handwritten Beatles lyrics and much more.
The library is located at 96 Euston Rd, London NW1 2DB.
Accessible from Euston Square, Euston and King's Cross St Pancras subway stations.
Hours are 09:30-20:00 (Monday-Thursday), 09:30-18:00 (Friday), 09:30-17:00 (Saturday), 11:00-17:00 (Sunday).
Choose from these amazing museums, but don't try to necessarily see them all. Plan your visit well, don't forget about maps and snacks (all museums have cafes), and buy tickets for temporary exhibitions in advance if you want to see them.