Polis – the most tranquil resort in Cyprus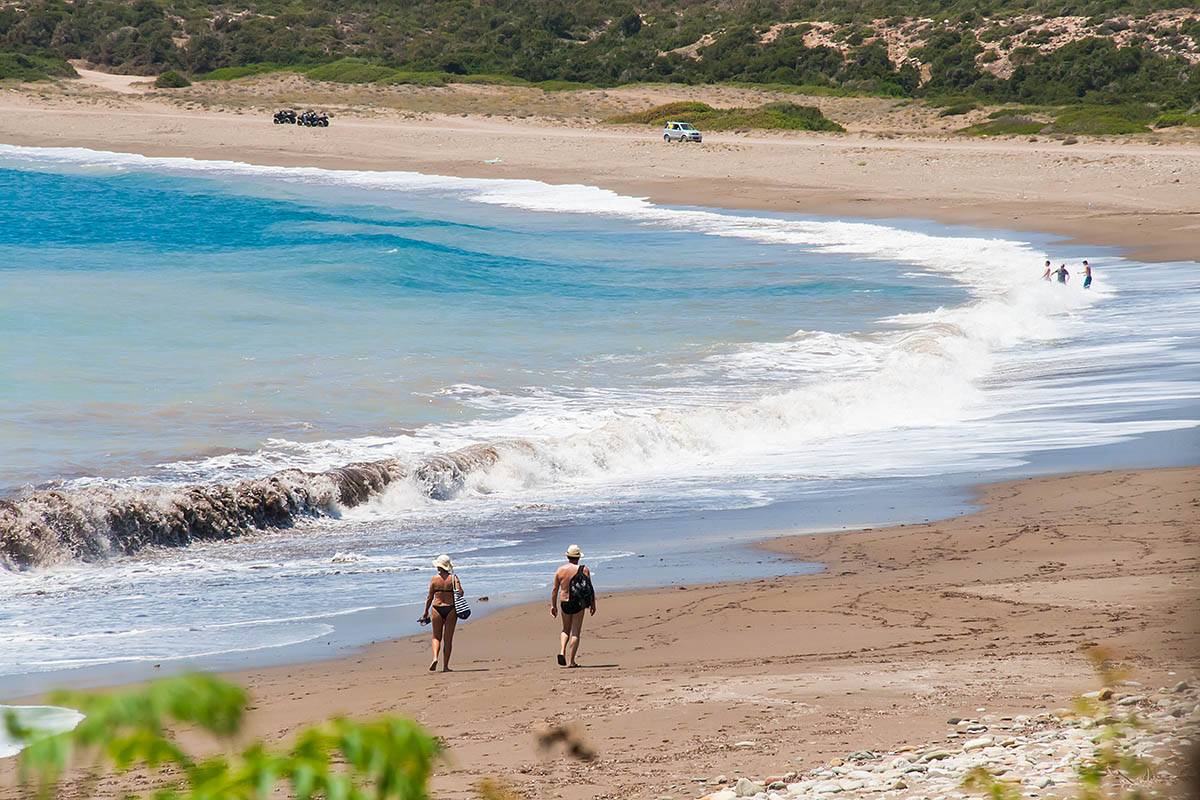 The cozy town of Polis on the shore of Chrysochus Bay is called the calmest vacation spot in Cyprus. Find out what tourists think about Polis: we have collected reviews about beaches, attractions, weather and holidays with children.
Content:
Tourist reviews of Polis
The small town in northwestern Cyprus is home to 3,000 people. Polis is appreciated for its quiet relaxed atmosphere, picturesque almond groves, fish fairs and colorful yachting competitions. Nearby are the famous baths of Aphrodite and the path of Adonis.
According to tourists, Polis has an excellent sea and beaches. There are ancient sites and a beautiful nature reserve. Fans of active recreation engaged in water sports, ride yachts and horses. For nightlife is better to go to other resorts of Cyprus.
Victoria: "About Polis-Chrisochus we can talk a lot and with admiration. We had a really good time there. We lived in a campsite, which is located in a eucalyptus forest right on the beach. Orange and olive orchards all around. Nearby is a very inexpensive supermarket. You can leave things in the tent all day and go. I just love it."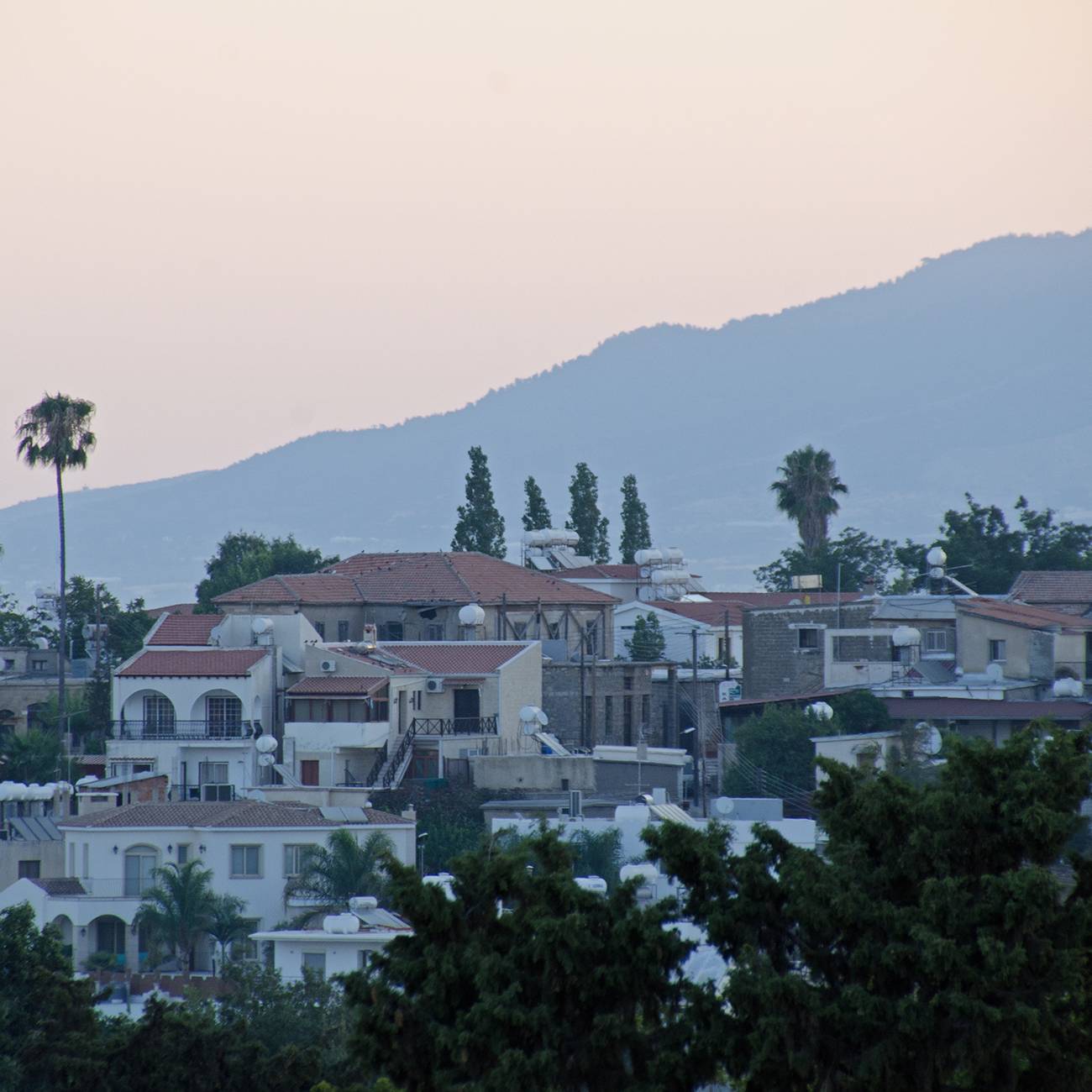 Polis at dawn. Photo: Bogdan Mitronov-Slobodsky / wikimedia.org / CC BY 3.0.
The best hotels in Polis
The resort is small in size. It's only a few minutes walk from the center of Polis to the sea. The choice of hotels is smaller than in major cities, but tourists can find elite "five" and budget "three", and comfortable apartments for families.
The best hotels in Cyprus Polis, according to reviews and ratings of tourists:
Tina's Cozy Studio 3* – stylish apartments with a nice design 1.3 km from the municipal beach of Polis. During high season a double room costs from 64 €.
Kozis Hotel Apartments 3* – Modern apartments with kitchenette and outdoor pool. A room for two starts at 70 €.
Droushia Heights Hotel 4* – A cozy hotel with views of the mountains and Chrysochous Bay, 8 km from the center of Polis. A double room with breakfast costs from €210.
The Louis Polis 1907 4* is a wonderful hotel in the heart of the resort. For a room for two you pay from 120 €.
Anassa 5* is a resort hotel 5 minutes drive from the village of Laci. A double room with breakfast costs from €503.
Sandy Beach Villas 5* – a luxurious villa surrounded by gardens, 100m from the beach of Laci. Apartments for 6-8 people from €1040 per day.
OnlineTours – tours to Polis – accommodation in Polis
Beaches of Polis
According to tourist reviews, the beaches of Polis deserve all the praise! Public beach is covered with pebbles, has a developed infrastructure and is awarded an honorary Blue Flag for its cleanliness. Nearby, in the village of Laci, there are sandy beaches that are very popular with tourists. At the height of summer, not only foreigners, but also Cypriots come here to rest.
Magnolia1775: "Aphrodite's Beach is beautiful! The place is like a postcard, but very crowded. One of the most popular places in south Cyprus, well worth a visit."
Panorama of Aphrodite's Beach
Sightseeing in Polis
Polis is an ancient city of Cyprus that was settled many centuries ago. To learn about its ancient history, visit the Marion-Arsinoy Museum. The beautiful temples of St. Nicholas, Agios Andronikos and Agia Kyriaki have been preserved in the city. The peninsula nearby is the Akamas Nature Reserve, which is home to the picturesque baths of Aphrodite.
Irina Galchenko: "I really liked the archeological museum. It's small but concise, everything is to the point. You can also visit several churches, wander around the compact old town with narrow and winding streets.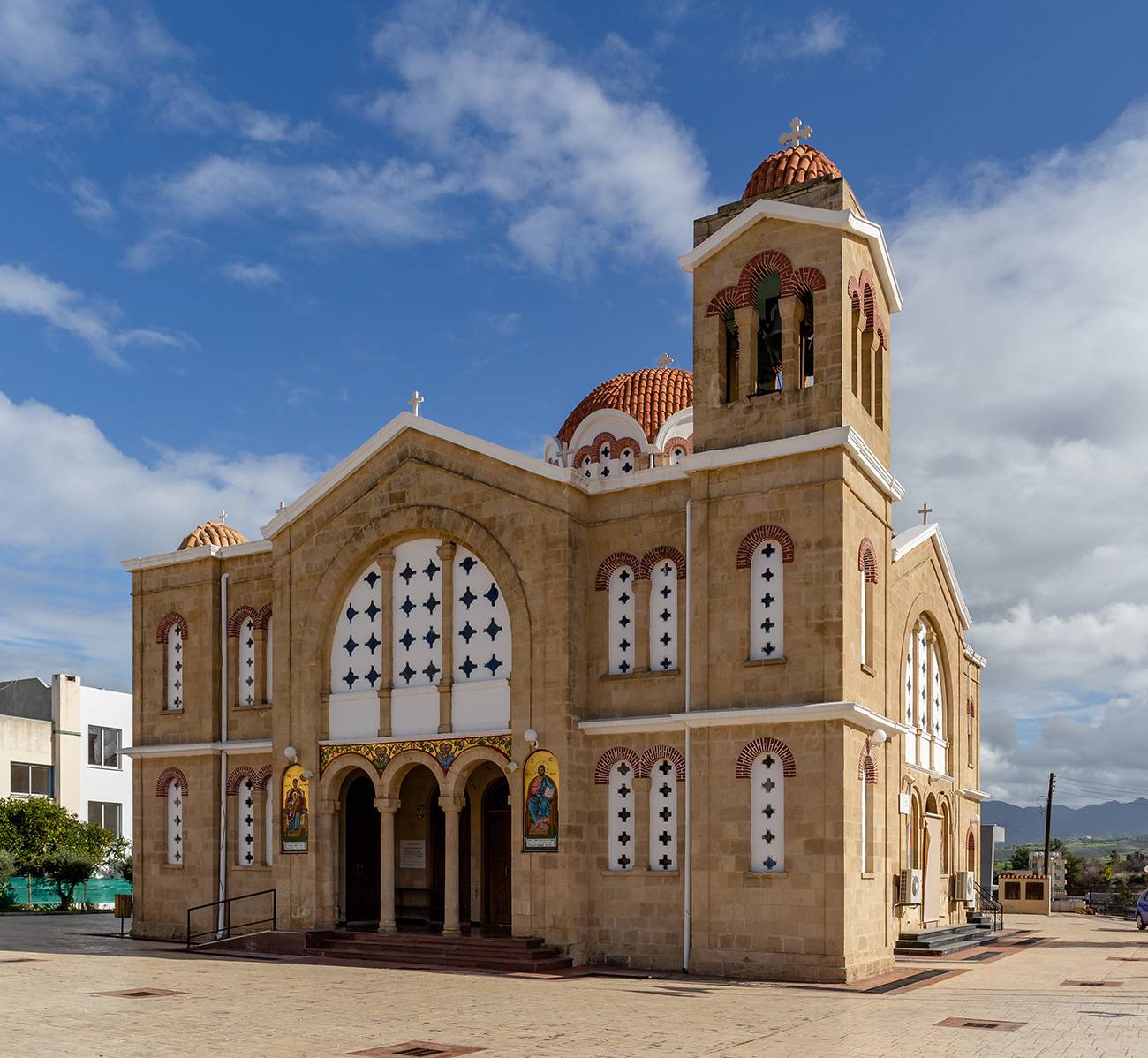 Church of the Apostle Andrew in Polis. Photo: Michal Klajban / wikimedia.org / CC BY-SA 4.0.
Holidays with children
Polis is popular with parents with children because of the quietness and tranquility, as well as the nice sandy and pebbly beaches. In addition, the resort can easily find hotels for all tastes and wallets. But children's entertainment centers in the village is not.
Marina and Konstantin Samorosenko: "The resort can be boring for a holiday with children. The infrastructure is rather poorly developed. The only large supermarket is Papantonio with a small selection of baby food and diapers. The beach is comfortable, sandy and pebbly with a playground.
When to go
Polis lies in a subtropical Mediterranean climate. Winter at the resort is warm. The air temperature during the day +15. +17 ° C, and at night +8. +10 ° C.
Spring begins early. In April and early May you can already get a tan. Not everyone dares to swim in late spring because the water in the sea is only warm up to +20. +22°С.
Olga K.: "In May we were in Cyprus, at Polis. During our 10 days vacation two days it was raining, but the rain was not very heavy. All the time there was a light refreshing wind.
Summer on the island is hot, sunny and not rainy. The average temperature in June is +26 ° C, in July and August the thermometer rises to +33 ° C. The sea water is very warm +26. +28°С.
In September, the Cypriot summer continues. The beach season in Polis ends in late October – early November. Then the weather becomes truly autumnal. The rains come to Cyprus, and the sea is often stormy.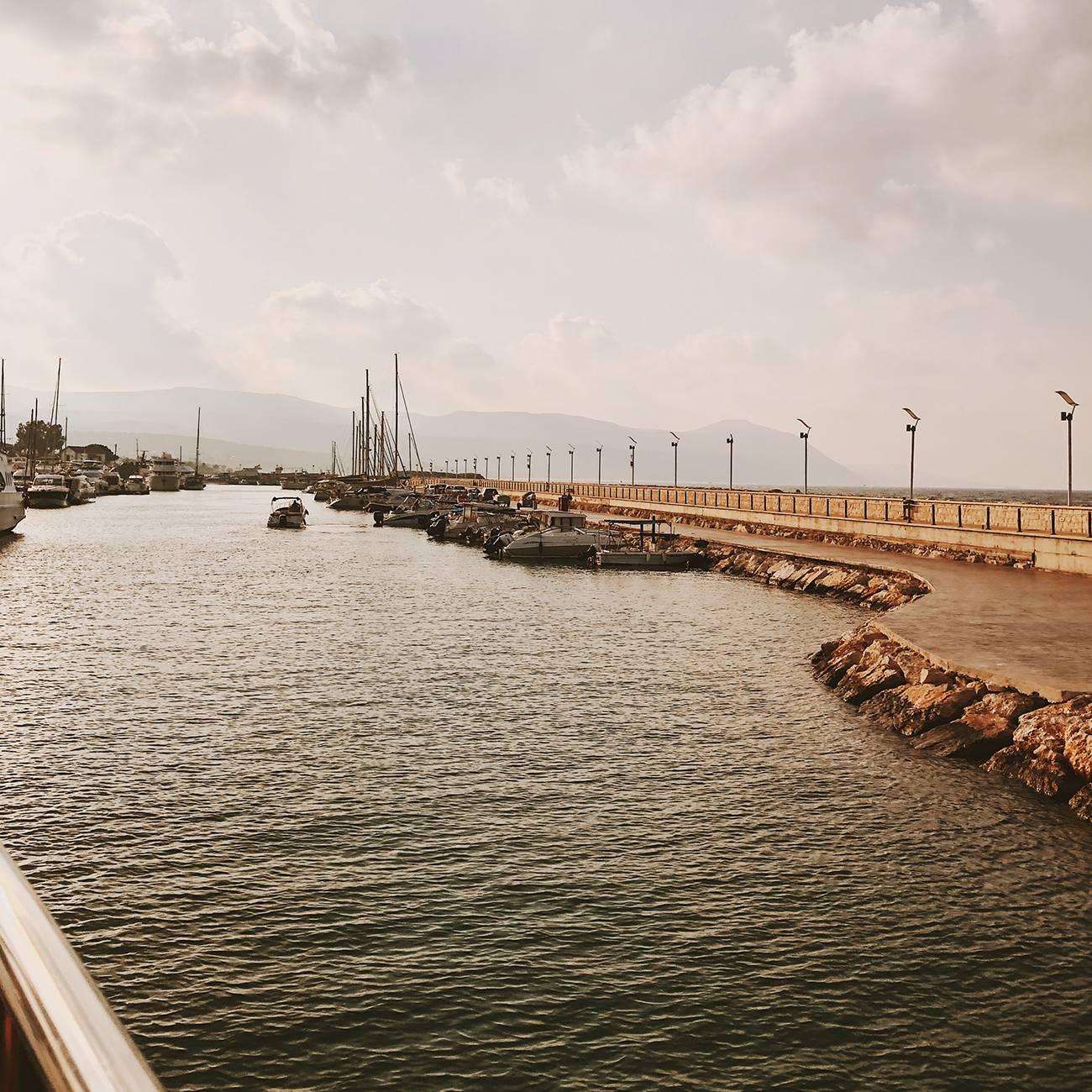 The port of Latchi. Photo: taniamousinho / unsplash.com.
Conclusions: is it worth to rest in Polis
Holidays in Polis are suitable for couples, parents with children and older tourists. The town in Cyprus is good for leisurely walks and sea excursions. Nearby is a cozy village of Latchi, which lovers of traditional Cypriot cuisine. Local restaurants offer delicious dishes of fish and seafood.
The sea in Polis is no worse than at other resorts on the island, and the beaches are not so crowded. In the vicinity you can find picturesque coves, which are loved by lovers of secluded recreation. There is no nightlife at the resort.
Polis travel guide


Elena
The small town of Polis is on the north west coast of Cyprus and actually lies on the shores of Chrysochous Bay. From the rest of Cyprus the north west part of the island is very different – you can't meet here the noisy and bustling resort life. The town is surrounded only by ancient ruins, pristine nature and secluded beaches. So, we can say unequivocally about Polis, that it is literally created for a wonderful family vacation. Also, there are growing on all sides of a pretty almond grove, and the beach from anywhere in town you can walk to in just a few minutes.
Rest in Polis pleasant and relaxing, and a weighty addition to it is also the fact that close to such a famous historical place as the legendary Bath of Aphrodite. Polis in general well does not relate to the typical resort town, because here basically prevails usual everyday life.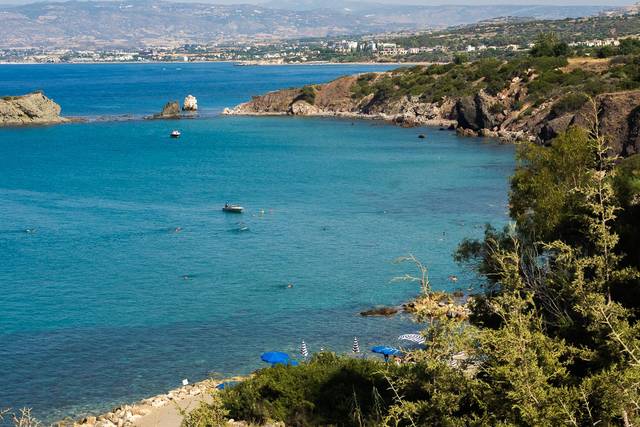 The locals here are mainly engaged in fishing and usually also cultivate agriculture. There is also a fishing port, which in fact serves the inhabitants of all the surrounding villages. Then in Polis are often held fairs, which sell many kinds of fish, and also here are very popular yacht racing competitions.
Also Polis is notable for the fact that here, as well as all over Cyprus, the sun shines almost 300 days a year. The climate is Mediterranean and subtropical, so it is very favorable.
Where to stay in Polis?

Antalya Suite
In a small Cypriot town Polis there is no especially great choice of hotels, and the main mass of real estate for residence at the time of the holidays, are complexes of apartments or villas. But nevertheless there are some interesting options, which you could pay attention to if you decide to spend your vacation in this part of the island. But I want to warn you right away that fans of active nightlife, it will not be interesting here, because the hotels themselves do not particularly have such entertainment, and more designed for a quiet holiday, and Polis, this is the town where life takes its course slowly and measured. But this is what attracts the resort, calm and unobtrusive.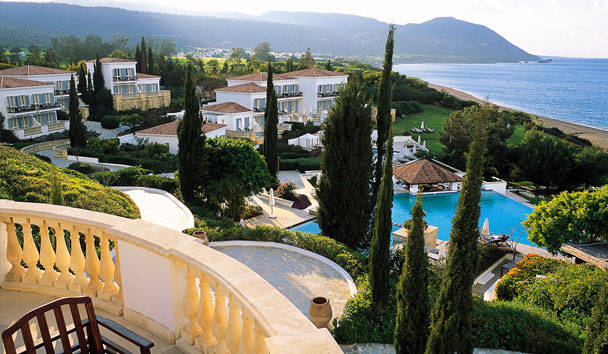 The first hotel I want to tell you about is called Anassa Hotel. This is probably the only "five" in the vicinity of Polis, at least as far as I know. It is located a few kilometers west of the city on the coast of Chrysochous Bay. Several room options are available for guests, from doubles and studios, to family rooms and junior suites, with various furnishings, comforts and views.
How to get there?

Elena
It can be said unequivocally about Polis that it is one of the most remote resorts of Cyprus, well, if you do not count the territory of Northern Cyprus. From the airport in Pafos the distance is not so great – you will need to travel just 50 kilometers, but from the main international airport of the country, which is located in Larnaca, it is much more – 170 kilometers. It should be taken into account that there is no direct intercity bus service to Polis from Larnaca, so get to here will have to change in Paphos.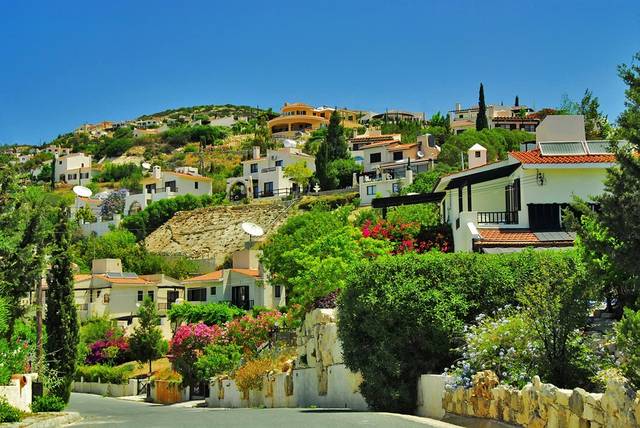 Therefore it is of course most convenient to get to the resort of Polis through Paphos Airport, as it is much closer. However, there are fewer direct flights from the Russian Federation, and the flight prices are quite expensive. Therefore, if considered from an economic point of view, it will be much cheaper to fly all the same in Larnaca, and from there have already somehow get to the resort.
However, you must take into account that if you plan to enter the territory of Cyprus with a free online pro visa, your flight must be direct. And in this case does not accept any transfer via European countries. But there are no similarly stringent requirements for departure flights.
When you somehow or other way to get to any of the airports in Cyprus, then get to your place of rest in Polis you can take a cab, or rented vehicles, or buses, but… read more
Food and Drink

Elena
Cypriot cuisine is essentially a combination of several traditions – mainly Greek and Turkish. In general, Cypriots are very fond of grilled dishes, and their soups are a kind of soup, spices and dairy products are also in high demand here.
Cyprus is generally just a paradise for vegetarians and children, who just need the vegetables and fruits that grow here – pears, peaches, oranges and olives and tomatoes. However, meat-eaters will not be offended, because the Cypriots in this regard prefer rabbit, lamb and poultry. Well, it is not even worth mentioning that there is a huge variety of seafood – you will always find at least one such restaurant on the coast.
Also traditional dishes for Cyprus are halloumi cheese – you'll find it everywhere, then there are egg dishes and meze, which is not really a dish, but rather a whole set of appetizers. Do not neglect of course the Cypriot wines, especially popular here is such variety as Maratheftiko and also there are a lot of red and dessert wines.
They are sold in almost all supermarkets, but of course you can order them in a restaurant. This year the average price in Cyprus restaurants were the following figures – for example, in the low-price restaurant had to pay from 700 rubles, well, the food at restaurants of higher categories cost about twice as much.
What excursions are worth visiting in Polis?

aq1_80
Among the most interesting excursions from Polis is a route that will introduce you to the west coast of the island. You will see both traditional settlements and pristine landscapes that attract travelers from all over the world to this area. This excursion usually takes about half a day and is best taken in the morning, especially during the peak summer season when high daytime temperatures can make visiting the interesting sites and attractions along the route less comfortable. The cost of the tour is from 50 euros.
The tour will begin along the route on a road that leads through numerous tourist complexes built in the traditional island style. The bus will pass by large and small hotels, and the eye involuntarily lingers on the vast blue expanses and lace lines of the shores below. There are many villages concentrated in this area and in some of them you will have stops to explore the local attractions.
In the village of Eba you can visit the church of Our Lady of Chryseleusa where portable icons from the 15th-17th century are still preserved. In the neighboring village of Leba, a settlement from the Copper Age was found during excavations. You can see a reconstruction of the way of life and everyday objects of that time. A little above Kisonerga there is another settlement that dates back to the Copper Age. There is no stopping here, but even from the bus window you can make some interesting.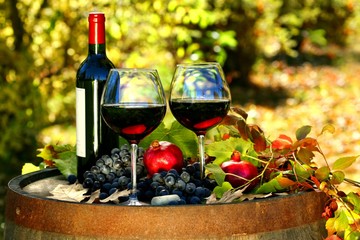 The excursion will be interesting for wine lovers who want to taste the national village products, and all guests of the island of Cyprus.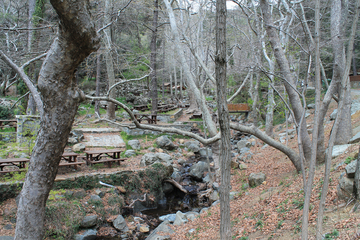 Are you attracted by the beautiful views of the mountains? Do you want to see fascinating places, but at the same time not to travel a lot and relax with your family and children? We invite you on a picnic tour!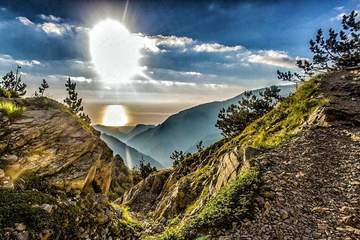 Inexpressible beauty, mild weather, delicious air, which makes you inhale and enjoy the smell of pine, the colors of the forest and birds singing accompany the walks in the Troodos mountains.
What to see in Polis?

Veronika D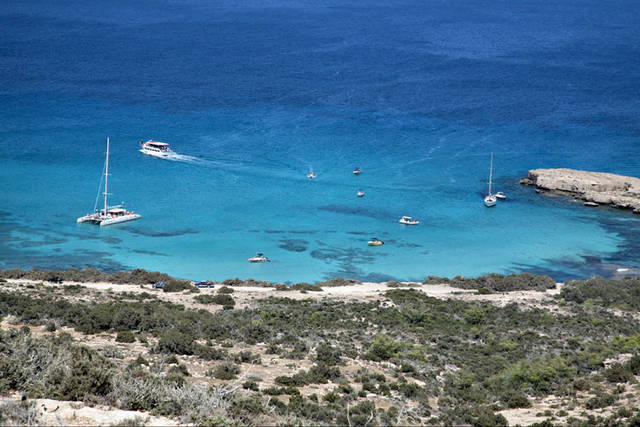 What is wonderful about Cyprus is that here is a very pleasant, one might even say, a home holiday. Polis is a small town, the beauty of which is that it is located on the north-west of the island of Cyprus. Ask, what is the charm here? Well, the beauty is that compared with the southern resorts in Polis, not so many tourists and town lives its life regardless of the season. Holidays in Polis can be with children, that is, enjoy a family vacation, and proudly alone, you can spend your time on one of the secluded beaches. Unfortunately, or perhaps even for joy, a passive vacation on the beach, tiresome and here you will be helped by a number of attractions, which are located in Polis and its surroundings.
Attractions of Polis .
Nature . Nature in Polis, is really divinely beautiful, because the town is surrounded by almond and tobacco plantations.