Winter holidays in Abkhazia.
Rest in the Land of Soul in the low season is quite cheap. We tell you about the prices of holidays in Abkhazia in winter 2021-2022, the weather, tourist reviews, advice on what to visit and see.
Abkhazia looks unusual and attractive in winter: mountain tops covered with snow, evergreen plants clinging to one another in orderly rows, bright orange tangerines appealingly hanging from the branches and the sea, though cold, still beckons to itself. You may swim only in a wetsuit, but to walk and admire local sights as much as you like, because in Abkhazia is the warmest winter in the whole Caucasus region.
Contents:
The Weather
In winter in Abkhazia the beaches are empty, although the temperature remains at a steady +8. +10 ° C, for water procedures is already too cold. Below zero the air temperature drops very rarely. On the coast it rains, it snows, but rarely.
Local residents say that the most unstable weather in the second half of January and February – the sea is often stormy, it rains with wet snow. But if the sun shines and there is no precipitation, the air can get up to +18 ° C and the weather is more like early spring. You can not bother with warm clothing, a sweater and a light jacket will suffice.
Prices in Abkhazia in winter 2021-2022
Last minute tours with the best prices look for on the services Travelata and Level.Travel – they compare the proposals of 120 tour operators and allow you to buy a trip at the best price.
Winter is low season, so prices fall, which makes vacation in Abkhazia attractive to budget travelers. Sanatoriums and hotels become more affordable. If you compare accommodation in the same sanatorium in winter and summer, the price changes at least twice. The average room rate in the resort is 2000-2500 rubles per day, in the hotel – 900 rubles, in the private sector – 300-500 rubles.
In winter in Abkhazia prices are reduced not only for accommodation, but also for food. You can buy any local fruit – mandarins, oranges, lemons, kiwi, persimmons, dates, feijoa, pomegranates, late apples and pears – at an affordable price. For example, mandarins cost from 30 rubles per kg. However, imported fruits are not cheap at all. We recommend to buy them at markets – you can bargain there. But the products in stores basically cost the same as in Russia, and sometimes even more expensive.
You can buy local wines from 170 to 250 rubles for a bottle. The average bill for a dinner in a cafe 250-500 rubles, in tourist places a little bit more expensive, especially if the cafe at the sea.
The fare in buses and fixed-route cabs is from 50 to 150 rubles, depending on the distance.
Article on the topic: Prices in Abkhazia in summer.
Where to go to rest in Abkhazia in winter
The most popular in the winter months among tourists are Sukhum, Pitsunda, Gagra and New Athos. Obviously, the fact that here is the most developed infrastructure has an effect. But if in Gagra, Pitsunda and New Athos at this time most establishments are closed or work only at hotels and resorts, but in Sukhum most establishments operate all year round. Nightclubs and restaurants in Sukhum organize New Year's Eve banquets with entertainment, the cost of the event is around 2000 rubles.
There are some nuances of holidaying in Abkhazia in winter, which should be taken into account. The main thing is that most houses have no central heating, so when choosing a place to stay pay attention to this. Most often offer apartments and hotels with fireplaces, heaters and split systems, less often there is autonomous heating. Also, according to tourists, public transport is much worse, so it is better to choose to stay in the busier areas or settle in the center.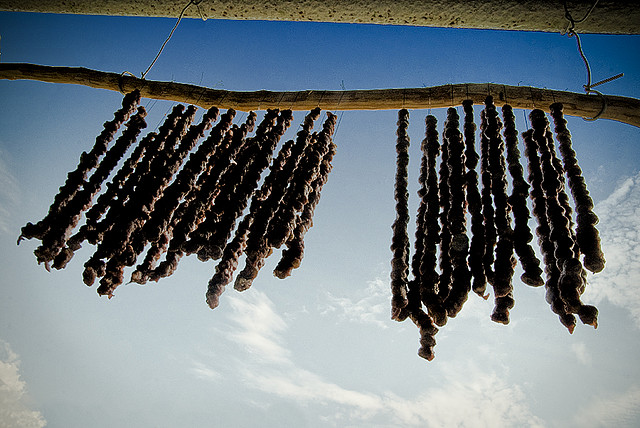 (Photo: freshphoto / flickr.com / License CC BY 2.0)
What to do in the Land of Soul in winter
Winter in Abkhazia is very mild, so you can safely go on excursions. For example, to Lake Ritsa, which never freezes. It is difficult to get by public transport in winter, so it is best to buy an excursion. On the way to the lake there are several stops – the waterfall "Maiden's tears", wine tasting, wooden bridges, Blue Lake. There is a cafe at Lake Ritz where you can have lunch.
Other popular destination for tourists is New Athos. New Athos Orthodox Simon-Kanait Monastery is open for visitors till 21. Equally popular are New Athos caves. The caves are usually open at weekends in winter, but their schedule can change during the New Year holidays. To get there by public transport, but allowed to the cave only as part of an excursion group, the ticket costs 400 rubles. There is a cafe and a dining room at the cave.
From New Athos cave you can climb to the top of Iverskoy Mount, to walk about half an hour. Very beautiful views can be seen from this place, there is also an ancient fortress Anakopia of the 2-4 centuries.
In Pitsunda tourists like to visit the Pitsundsky Temple – a monument of medieval Byzantine architecture, which was mentioned in the memoirs of foreign travelers. Part of the treasures of the temple is stored in the Georgian Museum of Art (the icon of the Mother of God, the mosaic floor and seal of Constantine of Abazg), the silver bowl is in the state museum.
In Sukhum you can see Sukhum Fortress, Bagrat Castle and Beslet Bridge, taste good local wine and try national cuisine. Botanical Garden and monkey nursery are open to visitors all year round.
On holiday in winter in Abkhazia you can also improve your health: not far from Sukhum there is a thermal spring Kyndyg. Several wells supply drinking mineral water, and hot hydrogen sulfide springs are routed through the troughs for partial cooling. More than a dozen of such troughs installed on a mountainside, people can substitute different parts of the body for a hydro massage, or you can get warm in a sulfuric pool and rub therapeutic mud, the mud is especially useful for diseases of the joints and musculoskeletal system. Procedures cost 100 rubles.
There are also balneolechebnitsa near New Athos and in Gagra, radon springs are located near Tkvarchala, but in winter they work with restrictions, you should find out their work schedule before the trip. The mineral spring "Marcheul" near Sukhum is ideal for people with urological diseases.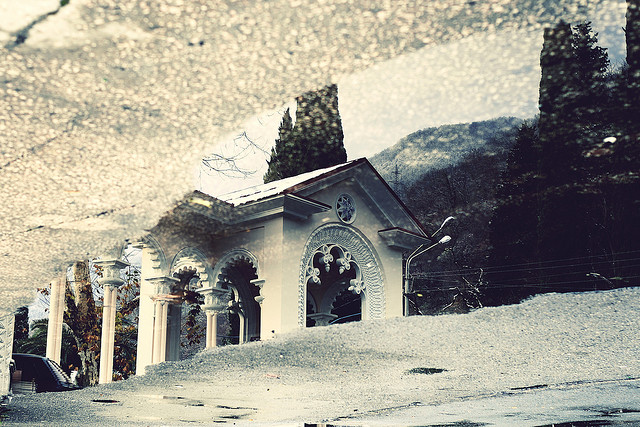 (Photo: mikesub / flickr.com / License CC BY-NC-ND 2.0)
Reviews of tourists about winter holidays in Abkhazia
I must say that Abkhazia is quite a specific destination for tourism, and going there, you must be clearly aware of this fact. Otherwise, the obligatory disappointment will follow. The Republic is generously gifted by nature, but with the managers it is clearly unlucky. Once the best health resorts in the Soviet Union were here, but since then, many buildings have fallen into disrepair and dilapidation. For unprepared travelers such pictures make a depressing impression.
In general, tourists who holidayed in Abkhazia in winter 2021, were divided in their opinions. Someone loved it, and someone categorically stated against such a holiday, complaining about the low service, uncomfortable accommodation, traces of destruction. There are many complaints about the private sector, where travelers were faced with the problem of lack of heating, periodic loss of electricity, dilapidated furniture and minimal facilities.
(Photo: mikesub / flickr.com / License CC BY-NC-ND 2.0)
If you don't focus on the low level of service and the old-fashioned interior, there are some nice aspects. No one will disturb after midnight with noisy night out, plenty of cheap fruit and alcohol, tasty and again inexpensive food. If you need to be treated on the waters, winter is ideal for this – quiet, calm, low-crowded, inexpensive.
According to reviews of tourists, winter Abkhazia will appeal to those who want a break from the bustle, enjoy the scenery, breathe the fresh sea air and enjoy good food. People who are used to impeccable service, it is better to choose another place to visit.
Reviews that left our readers about their holiday in Abkhazia in the summer of last years, you can read in the comments to this material. So you will find out what holidaymakers like in this country and what not. You may also be interested in our calculation: "How much does it cost to rest in Abkhazia?"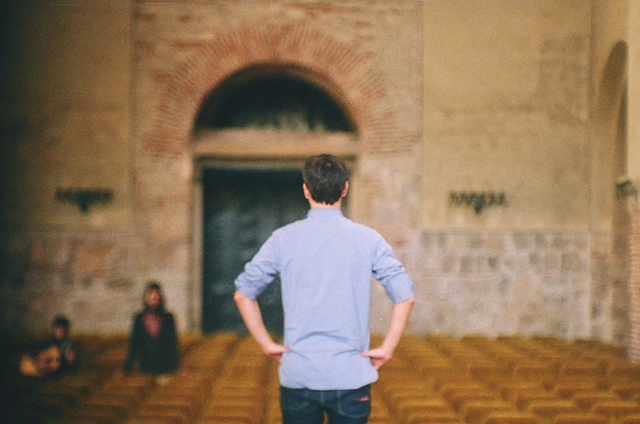 (Photo: Little_Li / flickr.com / License CC BY-NC-ND 2.0)
First photo: Marco Fieber/Ostblog.org / flickr.com / License CC BY-NC-ND 2.0.
Abkhazia – Review.
Holidays in Abkhazia 2021. What to pay attention to, where to go, what to see. Beautiful photos in the review.
Hello everyone! Were in Abkhazia in Gagra in January 2021. I will share my experience with you))
✔️ The road to Abkhazia.
Got by train to Adler, we were met by a driver (advised by the hotel owner, gave us his number, we messaged on Whatsapp), took us directly from the train station, drove to the border in 20 minutes, dropped us off at the border, we passed it, met already in Abkhazia). In winter it was very easy to go through passport control, no queues, passed 2 borders in 15 minutes. But in summer about 5 years ago we stood in a queue for 6 hours in the infernal heat). Since Abkhazia is unrecognized as a separate country, one has to go through Russian border, and then through Abkhazian one (thus foreign passport is not required.) The driver drove us to the hotel, offered his services for individual tours, almost everyone there is engaged in it, who has a car. The road from the station to the hotel Adler cost us 2000rub. In summer of course more expensive.
✔️ How to find accommodation.
We searched for it on Luykenge, it has a choice for every taste and purse. If you have not found an apartment beforehand, there will be no problem with it. Virtually every house hangs a sign "rent a room. Lodging for us cost 1000rub. per day.
✔️ Food.
There are cafes and canteens on every corner, but in winter many did not work, you had to look for it. The average price for lunch for two1000rub. You can cook yourself, if you rent from a private person, in any case, there will be a kitchen, barbecue area. In the evenings we often cooked kebabs, and in the morning we made pancakes in the summer kitchen. There are a lot of stores with souvenirs, wines, spices. A lot of supermarkets.
✔️ Weather in January.
We were lucky, it was very warm in the day +16-26 degrees, we wore T-shirts, sometimes we had to wear light windbreakers. We had only rain once, so the weather was fine, some even bathed))
✔️ Palace of Prince of Oldenburg in Gagra.
There are no words to describe impressions, you have to see it) Beauty of this place is amazing, especially those who love old buildings, castles, ruins. We decided to go there by ourselves. It's very easy to find the way on a map or any Gagra dweller can show you the way)) It is situated in the center of Gagra on a mountain. If I am not mistaken – 100 rubles per person. Stuns castle history, I advise you to read before visiting. Many photos will not attach, you will see everything. Atmosphere looking at the photo can not feel.
✔️ Lake Ritza.
Purchased an excursion. Price unfortunately do not remember. The trip was long, 2,5 hours with stops, on the way were also stopped in beautiful places, wine and chacha tasting. The lake is located high in the mountains, it was very cold, there was snow and slippery, but it was worth it) There are warm pavilions, where you can have a nice dinner and get warm)
✔️ Stalin's dacha.
Price for the tour 300rub. per person. Go high in the mountains, 30-40 minutes, but ooo very beautiful, time flies by unnoticed) There we meet the guide and begins to tell the story of the cottage. The place is very atmospheric, in some places even creepy.
But overall trip was remembered only good emotions, people are friendly, sociable)) Good rest everyone, I hope my writing was useful to you)))