Leisure in Cambodia
Do you want to spend your vacations in a warm exotic country? Find out tourist reviews about vacations in Cambodia in 2022. We tell you about the weather, the best beaches, Khmer cuisine, and prices. Tourist reviews of beach vacations.
Content:
The season for holidays in Cambodia and the rainy season
The territory of Cambodia is located in the zone of subequatorial climate, and here all year round summer reigns. The temperature of the air and sea water is +28. +30 ° C and almost does not change throughout the year. Southeast Asia is heavily influenced by monsoons, so there are two different seasons.
According to tourists, most come to Cambodia from November to February, when it does not rain. During the dry season the difference between day and night temperatures reaches 5-7 ° C, there is no suffocating heat and strong storms.
In March the situation changes. Nighttime temperatures rise to +26. +27°C, and the number of rainy days increases to five per month. In late April and May comes the hottest time of the year. The air temperature during the day rises to +33. 34°С. Sometimes it can be hotter.
(Photo: unsplash.com / @fancycrave)
Severe heat begins at 8:00 a.m. Also, due to the monsoons, the humidity is high and it becomes harder to breathe. It rains regularly, but mostly at night. It is hard on young children, the elderly, asthmatics, and those with heart and respiratory ailments.
In June, the heat wave subsides slightly, but in late July the main rainy season begins. It lasts until late October or early November. Powerful tropical showers and light rains come every day. In September and October there are floods in Cambodia. During the low season, few tourists arrive and the hotels are half-empty.
Tip . If you are going to vacation in Cambodia in August, September and October, be prepared for the fact that the tour program due to the rains will have to change or even cut.
Air and water temperature in Cambodia during the holiday season
air temperature during the day, ° C
water temperature, ° C
November
+32
+29,5
December
+31
+29
January
+30
+28
February
+30
+28,5
Resorts in Cambodia on the map
Beach Holiday in Cambodia
For a holiday at sea in Cambodia, many people choose the city of Sihanoukville, or in Khmer Kampong Saom. This is a popular seaside resort with a developed tourist infrastructure on the Gulf of Thailand. In Sihanoukville there are clubs, cafes, restaurants, massage parlors, bookstores and diving centers.
There are several good sandy beaches, between which it is convenient to travel by bicycle or tuk-tuk. The northernmost is near the port, at the foot of Victory Hill. To the south, behind the stone ridge stretches Victory Beach. It is popular with the Khmer people. To the south stretch the beaches of Independence, Sokha, Serendipity, Ochutel and Otres. All are well equipped for beach holidays, covered with fine sand and have a gentle entrance to the water.
Lovers of nature love the island of Ko Rong, the coastline of which for nearly 50 km is covered with excellent sandy beaches. Interesting and neighboring island of Ko Rong Samloem . The coral reefs there are ideal conditions for snorkeling and scuba diving.
Holidays in neighboring Phu Quoc (Vietnam):
: tours, food, hotels, transportation, pearls : beaches, cleanliness, nature : map, description and photos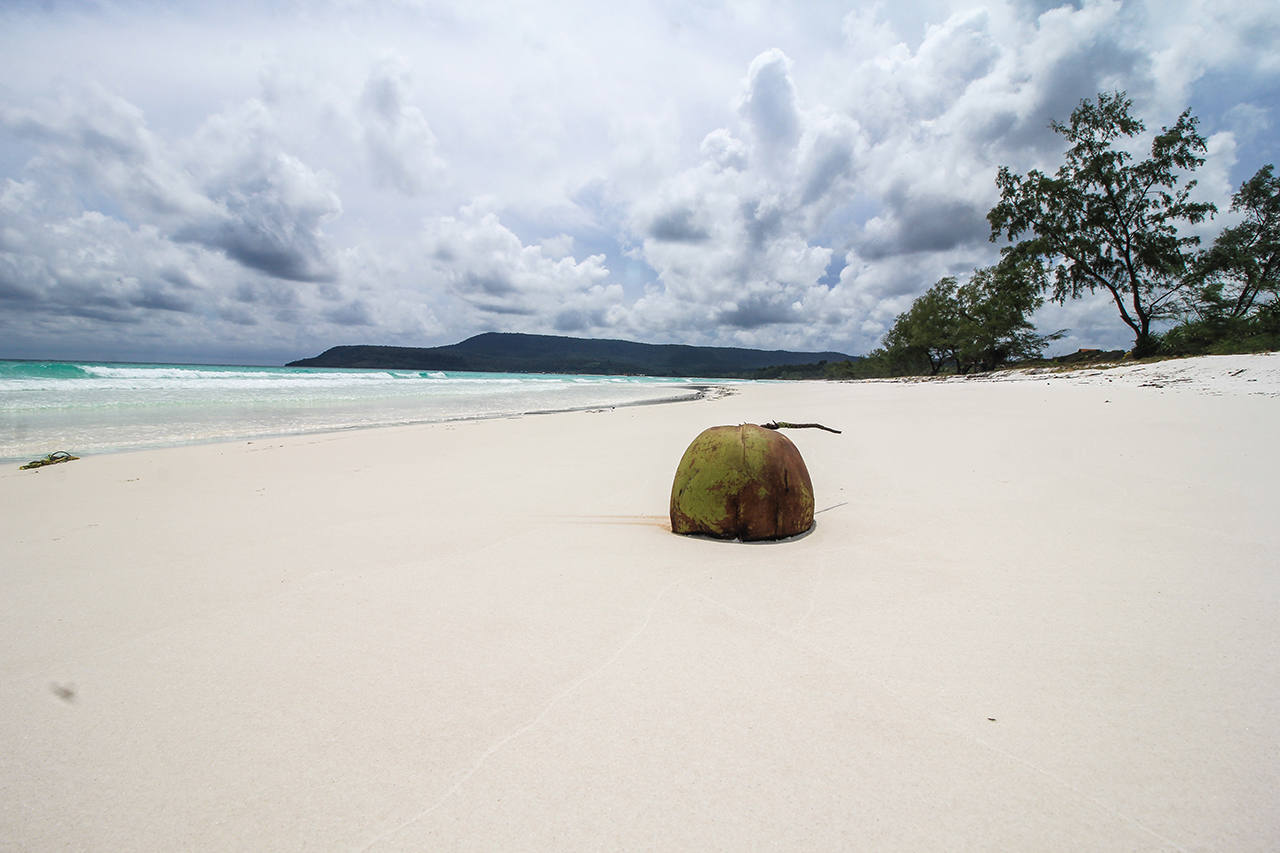 (Photo: unsplash.com / @xelaperson)
Some tourists prefer the beaches of the small town of Kep, formerly a seaside resort used by the French, to Sihanoukville. At 25 kilometers from Kepa is Ko Tonsai, or "Rabbit Island". Come to these places and you can combine a nice beach holiday with tasting delicious fish and crabs.
It's not a bad idea to swim in the sea and see the protected area in the same day. East of Sihanoukville there is Ream National Park. It covers 210 square kilometers and includes jungle, mangroves, and beautiful wild beaches. The most beautiful are on the uninhabited island of Ko Tmei .
Tip . Lovers of secluded places for a beach holiday in Cambodia will suit the small island of Ko Ta Kiev and Kaoh Damlaung. Tourists are taken to them for a day from Sihanoukville.
Useful selection: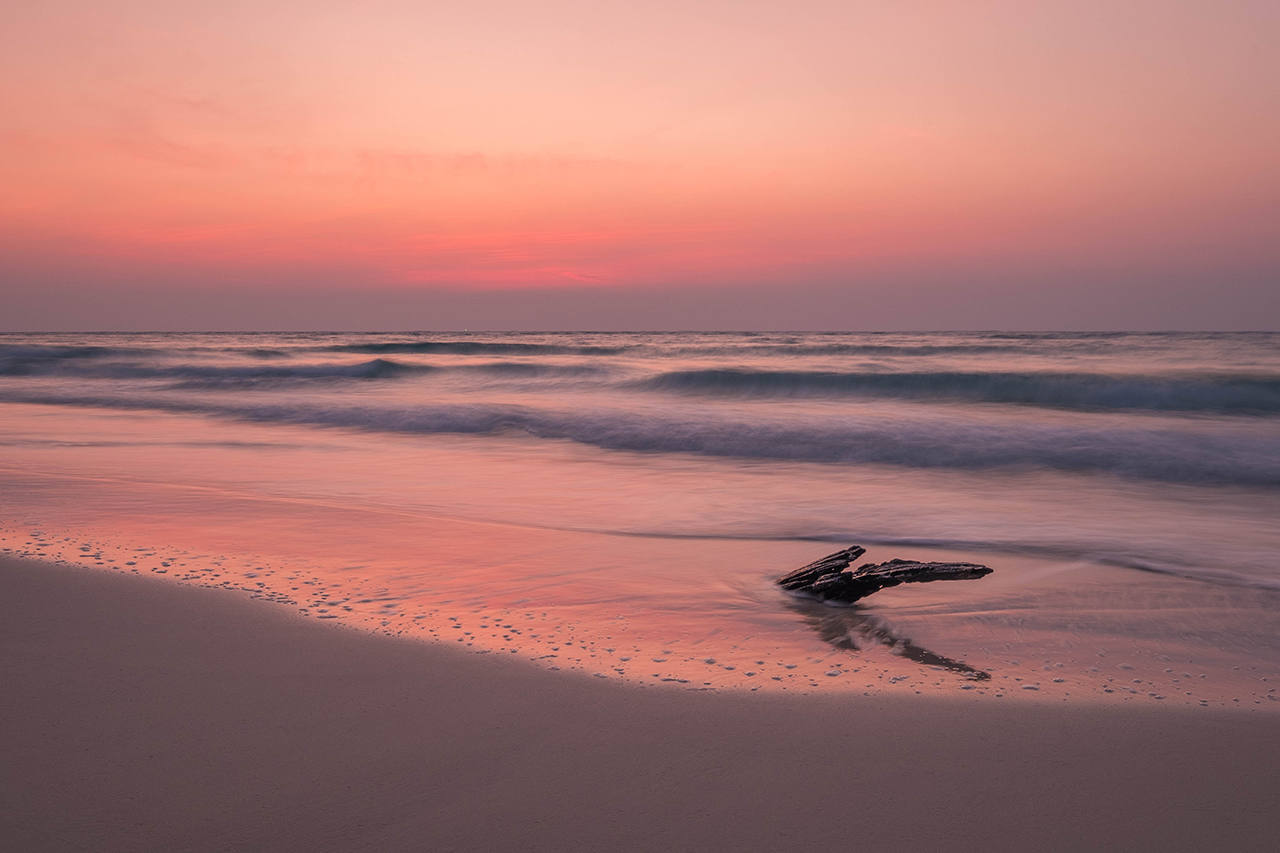 (Photo: unsplash.com / @pixelatelier)
Holiday prices in Cambodia in 2022
Where to find cheap tickets? Use the Aviasales search engine – it compares prices of all airlines. Learn the secrets of finding cheap airline tickets.
The main expense item on a trip to Cambodia is the road. An air ticket from Moscow to Siem Reap or Phnom Penh and back for one person costs from 31000 rubles. The flight lasts 16-18 hours and takes one, two or three stops in China or Vietnam. Excluding expensive tickets, the cost of holidays in Cambodia in 2022 can not be called too high.
In the peak tourist season tour for two persons for 7 days with a flight from Moscow costs from 150 thousand rubles. For this money they offer accommodation in a 3 * hotel in Sihanoukville, which is located 100 meters from the beach. The prices for a holiday in Cambodia "all inclusive" start from 160 thousand rubles for two people a week. Look for tours on Travelate.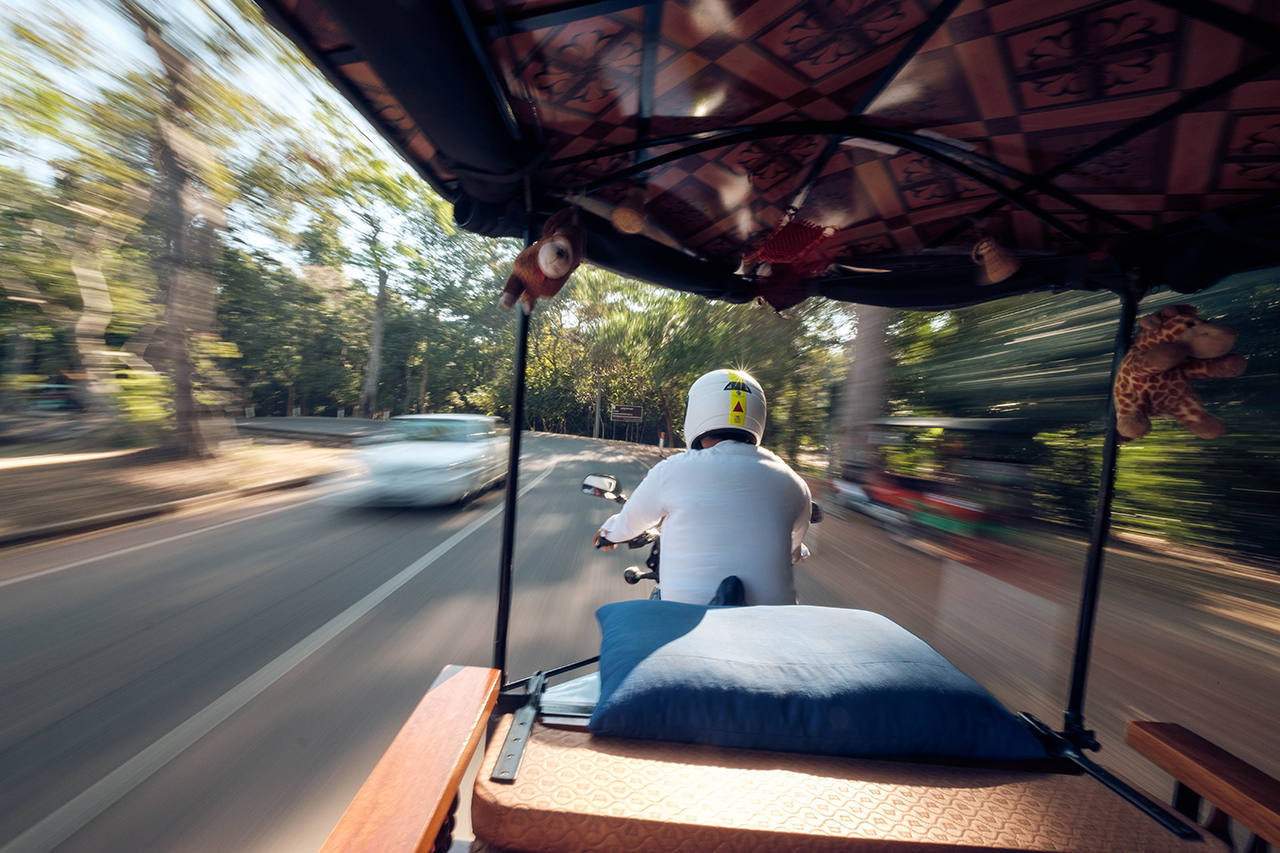 (Photo: unsplash.com / @pixelatelier)
Another expense item for a vacation in Cambodia is local transportation. Renting a car in Sihanoukville starts at $15 a day and a motorcycle at $5. Gasoline costs $1.2 per liter. In any city for $ 15 you can rent a tuk-tuk with a driver for the day. Keep in mind that foreigners in Siem Reap are not allowed to rent motorcycles. This is done so that the local tuk-tuk drivers were not left out of work and could take passengers to the attractions of Angkor.
According to tourists' reviews, the food in Cambodia is not expensive. A meal at a cheap restaurant costs $1 to $5. At local eateries for two you can eat for $4-8, and in the cafe, which is aimed at foreigners, for $10-20. A standard breakfast of a slice of baguette, an omelet, and coffee costs $3-$4 per person.
Tip . If you want to save money, eat breakfast at home. Store for bread, cheese, butter, milk and cornflakes and breakfast for two will cost $3.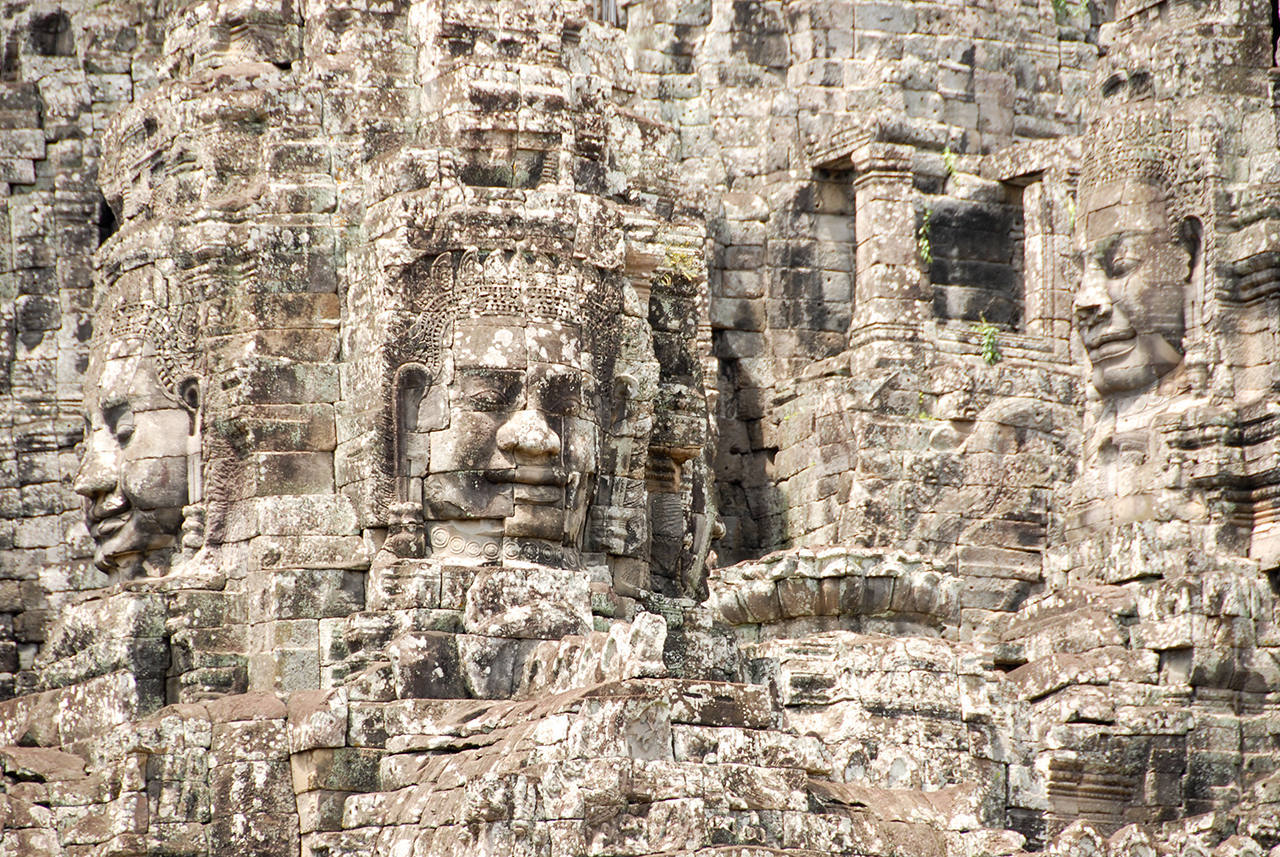 (Photo: unsplash.com / @bluer)
Hotels
Cambodia's hotel base is much smaller than in Thailand or Vietnam, but it's also easy to find accommodations in different price ranges. A double room in an inexpensive apartment or hostel will cost $10-15, a night in a 2* hotel – $20-35, and in a 3* hotel – $30-45. For this money you can expect a clean room with air conditioning, refrigerator, mini bar, free wi-fi and private bathroom.
All-inclusive hotels are available in Sihanoukville and Siem Reap. Comfortable accommodation with full service saves many problems. In addition, not everyone likes spicy and spicy Asian food, so the hotels 4-5* usually prepare traditional European and international cuisine.
Prices for 4-5* hotels start at $70. A luxurious 5-star hotel on the small island of Song Saa near Sihanoukville offers comfortable bungalows with swimming pools and great sea views. Rooms there start at $145.
Look for discounted hotels on Rumguru. Here are the ground rules for finding hotels.
Tip . According to tourist reviews, 3* hotels leave a good impression, but provide minimal services. Many of them do not have a pool. If you want a more comfortable holiday in Cambodia, choose hotels 4-5*.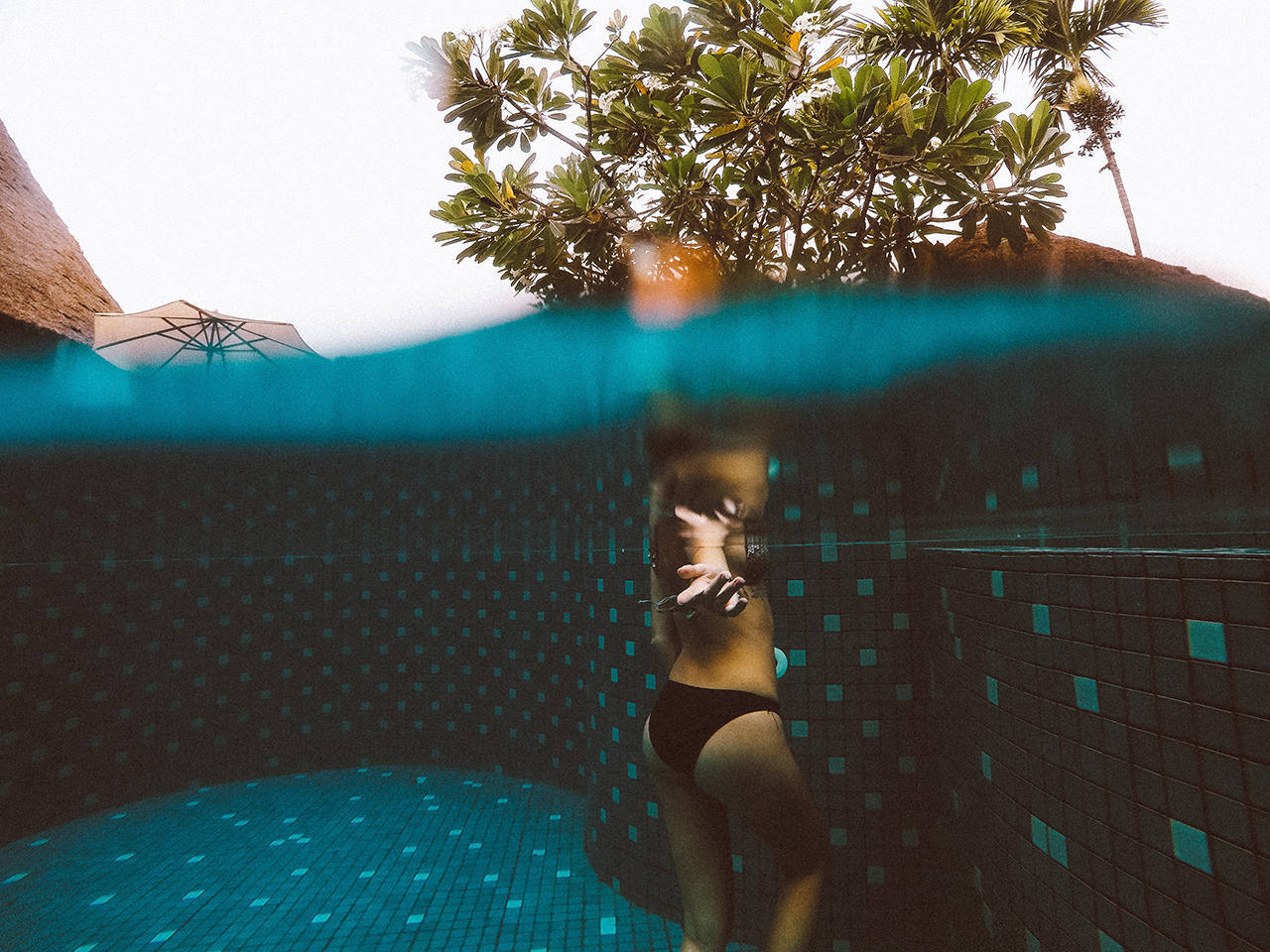 (Photo: unsplash.com / @good_citizen)
Cuisine
What everyone praises is Cambodian cuisine. Unlike Thai or Vietnamese cuisine, Cambodians don't put a lot of spices and peppers in their food. They like to eat fresh herbs, rice, and meat. Restaurants usually serve chicken, but crocodile and turtle dishes are often on the menu.
At seaside resorts, try deliciously prepared fish and seafood. Taste Khmer salads and soups. According to reviews, on vacation in Cambodia tourists prefer to eat bai sach chrouk – rice with pork, kitevu – a dish of meat broth with noodles, lime and peppers, and amok – fish mousse in coconut curry. Many vacationers noted the good quality of local beer, palm and rice wines.
Food prices on the street:
baguette – $0.50;
peeled pineapple – $1;
fresh coconut, $0.75;
dessert rice with raisins, $1;
Roasted bananas, 1pc. – 0,12$;
fried sausage, $1;
ice cream, $1.
Don't be afraid to get poisoned at street eateries, especially those where Cambodians themselves eat. Asians are used to eating freshly cooked food, as they say, fresh from the heat. If you're worried about quality, order food that has been heat-treated.
Tip . Always drink only bottled water.
(Photo: unsplash.com / @fancycrave)
Excursions and activities in Cambodia
Look for author interesting excursions on Tripster. Individual and group, without crowds and in Russian.
Where to go during a vacation in Cambodia? Almost all tourists come to Angkor Wat. This is a giant temple complex, which covers an area of 200 square kilometers. To realize the scale of the grandiose buildings is difficult even today, when the temple has long been open for tours and almost entirely cleared from the encroaching jungle. At Angkor Wat is better to take at least three days. During this time you will examine the largest temples and visit the main statues.
Very interesting trip to Phnom Penh. This is the old capital of Cambodia, which is over six centuries old. The city has more than 1 million 300 thousand people, and the population is slowly growing. Phnom Penh is famous for its temples and monasteries. Here is the Royal Palace, which is visited as part of a tour group.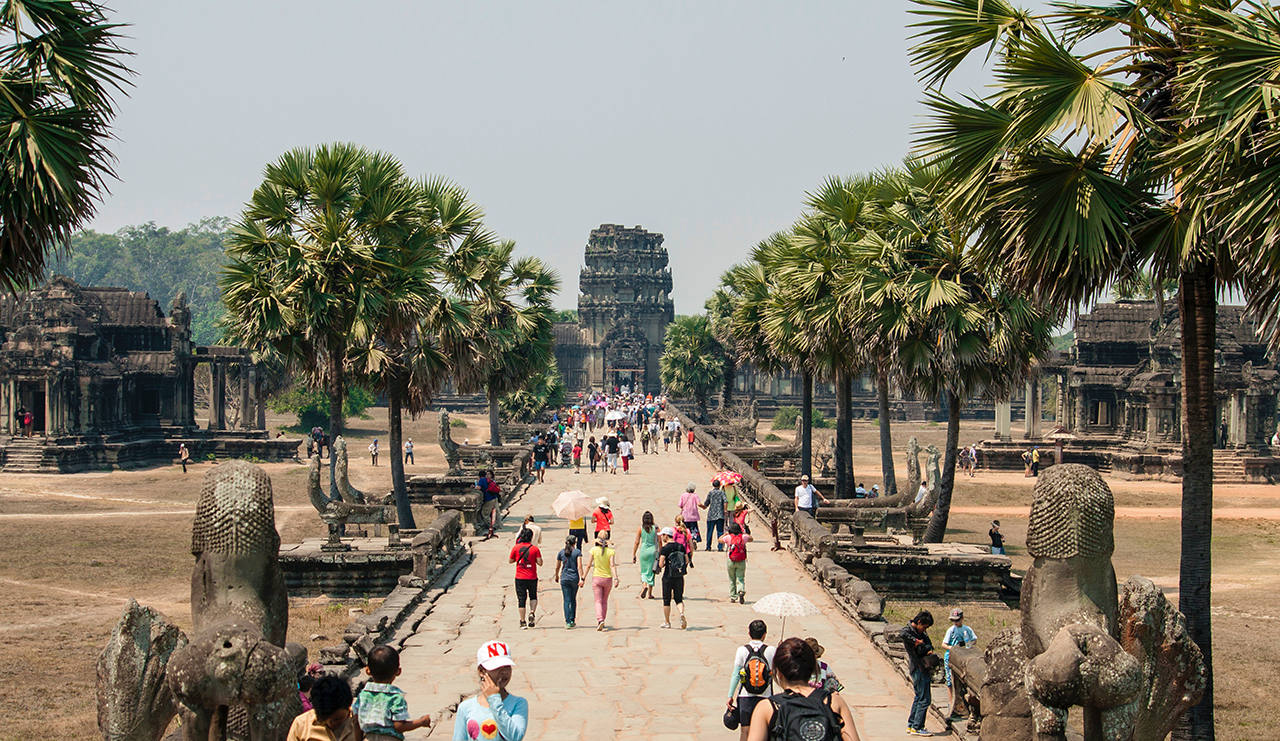 (Photo: unsplash.com / @mili_vigerova)
Popular excursions :
Sihanoukville and surrounding area sightseeing tour by jeep, 5 hours – $80.
Sea tour to the island of Koh Rong Sanloem with lunch – $ 30.
Journey from Sihanoukville to Kem and Kampot – $50.
Anchor Temples from Sihanoukville – from $55.
"The Lost World": waterfalls and jungle – $55.
Floating Village on Tonle Sap Lake – $88.
The fairytale world of the mangrove forest – $38.
Outdoor enthusiasts are in demand:
Fishing in the Gulf of Thailand – $50.
Clam hunting – $60.
Catamaran ride – $50.
Kayaking – $22.
ATV ride – $30.
High Point Adventure ropes course – $30.
Snorkeling – $35.
Diving – from $75.
Pluses and minuses of holidays in Cambodia
According to tourist reviews, vacation in Cambodia in 2022 has a lot of pluses :
15 best resorts in Cambodia
Cambodia is an organic synthesis of the wonders of nature and the ancient history of mankind, embodied in the amazing monuments of the ancient civilization of the Khmer. But it is also the resorts of Cambodia with modern infrastructure and a rich variety of leisure activities, satisfying the most demanding demand. Fruit abundance, delicious cuisine, friendly locals are a pleasant bonus of a stay in Cambodia. Pristine nature with crystal waterfalls, famous lake with floating village, impenetrable jungle, unique fauna and magnificent beaches made the once war-torn country attractive to tourists. But before you go to this exotic land you should be vaccinated against hepatitis, encephalitis, etc.
Siem Reap
Located in northwest Cambodia, the city is considered the gateway to the ancient capital of the country – Angkor. Once the largest spiritual and cultural center of the Khmer Republic was built majestic palaces and temples – unsurpassed examples of the amazing wooden architecture. It is now a UNESCO-protected tourist site. Many choose Siem Reap to get close to Angkor (6 km) and see the unique monument. Local airport of international importance accepts planes from many Asian countries.
Siem Reap (which means "victory over the Siams" in Khmer) is located on both banks of the river with the same name, a narrow ribbon winding through the city. Every year the city is booming as a modern resort with many good hotels, restaurants, various food kiosks, pizzerias, bars. In addition to Angkor, tourists have the opportunity to explore other, no less interesting attractions directly in Siem Reap and its surroundings.
– to understand the intricacies of the creation of ancient religious buildings – to get acquainted with the life of the Cambodians, to visit the market Psar Ly and look at the colonial neighborhoods – to collect the missing puzzles in understanding the history of a mysterious civilization – Bokor National Park, cities Kampot and Kep, caves and crab market
Sihanoukville
The young resort of Sihanoukville acquired such status only in the 1990s, and before that time the city served as a convenient port, built by the French in 1955-60. Today it is the main resort of beach holidays not only Cambodians but also foreigners. Clean sandy beaches and sea, low prices attract Russian tourists who want solitude and relaxation.
Most of them are those who like to travel on their own, without vouchers. It is the possibility of cheap beach leisure, lack of crowds, local exotic – the main incentive to visit Sihanoukville (lion's jaw). The choice of beaches, much different from each other, here is quite large. Among them there are crowded, "party", with appropriate infrastructure, many restaurants, bars and hotels.
An example of such a beach is Serendipity, where the day and night life is boiling, selling cheap alcohol. But the flipside of it is lack of perfect cleanliness, a lot of litter (from reviews). Interesting to visit the local islands, Ream National Park, filled with exoticism.
Phnom Penh
The city of contrasts, which embodies the unique religious traditions of the past and modern development trends, makes a twofold impression on tourists. Here you can admire ancient palaces, Buddhist temples with golden Buddha statues, luxurious hotels in the tourist areas of the metropolis and resent the dirty, littered streets of the outskirts.
To leave here with a positive attitude, you need to dedicate your stay to seeing the stunning sights of Phnom Penh. Undoubtedly, everyone will love the national cuisine of tropical products and seafood delicacies, a variety of souvenirs. Very impressive here is a magnificent Royal Palace, more precisely, the palace complex.
It includes, in addition to the main building, the Silver Pagoda, Villa Napoleon, an emerald statue of Buddha, the Golden Tower. Each of these sites – a true architectural and sculptural masterpiece. Interesting for tourists to visit the hill of Wat Phnom and is located on it a beautiful park, which opened the temple with the same name. Hill and the temple are considered sacred to Cambodians – here, according to legend, the beginning of the city. The best time to visit Phnom Penh – October-December.
Battambang
The second largest Cambodian city after the capital Battambang has long been a tourist Mecca for lovers of Asian exotics. Coming here, you are immediately transported into a very different colonial era. The architectural appearance of Battambang preserved features of French colonialism, captivating its authenticity. The atmosphere of a nice provincialism especially sympathetic to those who have satiated the urbanism of large metropolitan areas, and enjoys plunging into the life of ordinary Cambodians.
There are not so many "cool" hotels, tourism industry is still underdeveloped compared with hyped resorts. There are no gambling, drinking and entertainment facilities. Quiet and measured contemplation of local attractions, excursions to the surrounding area are the main occupation of the guests. Beach recreation as such is also not available, so usually come here for 3-4 days, soak up the special atmosphere of the Asian province.
Banlung
If you want to find yourself in a corner of Cambodia, almost devoid of civilization, visit Banlung – a small town (17 thousand inhabitants) in the northern province of Rattanari. It is surrounded on all sides by villages, rainforests, lakes and waterfalls. It is still accessed by a dirt road that is not completely paved. But infrastructure work has picked up with increased tourist interest in recent years.
The surrounding flora, full of exotic charm, is full of curiosities at every turn: rubber trees, oil palms, cashew nut bushes, etc. From Phnom Penh to Banlung can be reached by 8-seat plane, cab or shuttle bus. The overland route is quite long, driving almost 600 km on bad roads is not easy. But the experiences that await everyone here will pay off the road red tape. Visiting the villages of the mountain tribes of Khmer, learn about their life, crafts offers a completely different world for Europeans.
You will remember the visit to the crater lake Yaklom, considered sacred by the locals. From the town to it leads a tourist path, furnished with souvenir shops, where the original products of local craftsmen are sold. The temple of Wat Ratanyaram with the reclining statue of Buddha makes a great impression. Popular tourist attractions include picturesque waterfalls, the Boker gemstone mine, and elephant villages.
Kampot
The southeastern Cambodian province, washed by the waters of the Gulf of Thailand, is famous for its picturesque nature, excellent beaches and ancient sights. The administrative center of the province – the city of the same name is located on the banks of the river Tuk Chou, 5 km from the bay. This is a popular tourist destination where people come to see the architectural and religious monuments of the past.
Here is the dead city of Bokor Hill Stash, built for the French aristocracy and abandoned after the liberation of Cambodia from colonial rule. Tours are organized to the cave temple (10 km from the city) – an amazing man-made dungeon. At 8 km from Kampot is a national park Bokor, which today paved a modern trail. There is a natural wonder – a 2-tier waterfall Popokvil, impressive with its power.
The Black Palace, once owned by King Sihanouk, is a constant tourist interest. Many make a pilgrimage to the early 19th century Buddhist temple Sampov Pram. The nearby escarpment, which serves as an observation deck, offers an inexpressibly beautiful panorama. Popular excursions include a trip to a black pepper plantation where you can buy chemically pure pepper, turmeric, and other spices. Enjoy a visit to the water park of Arcadia (7 km) with many rides and attractions.
Ko Rong
The jungle island is about 25 kilometers from Sihanoukville and many people call it paradise. Here in the depths of the jungle, the French and Americans filmed a reality show "The Last Hero". The Australians like to come here to rest. Everyone is attracted by the wonderful sandy beaches (23) with different colors of sand, unspoiled nature, scenic views and good-natured locals. Clean warm as fresh milk, the sea, fine, as flour, the sand is white, then gold, then pink, creating a picture of paradise.
On all the beaches are open inexpensive cafes, bars, eateries, where you can eat seafood. Staying in Rong will not spoil the luxury hotels of tourists who are content with more modest housing in the form of bungalows, small houses. Among the tourists a lot of young people who are attracted to the wilderness, fishing, tranquility, relaxation. Local cafes with cheap alcohol in the evenings in high season filled to capacity.
Ko Kong
An exotic region of untouched nature with unique flora and fauna, fantastic views, stunning beaches and clear waters of the Gulf of Thailand – Koh Kong Province. It has only recently begun to be explored by leisurely tourists looking for environmentally friendly places not yet spoiled by civilization. The eponymous city of the province and at the same time its administrative center of Koh Kong – the main resort, which is rapidly developing infrastructure.
It is located near the border with Thailand, so the Thais are frequent guests here visiting the casinos. The natural beauty of this place is the Cardamom Mountains, an unusually scenic. Many waterfalls, thick tropical thickets, rare species of animals and birds that live here give a lot of excitement. Tourists are not recommended to walk alone in the woods because of the presence of predators. And to avoid meetings with crocodiles is forbidden to swim in local rivers.
But there are no restrictions on recreation on the wonderful beaches and swimming in the sea. Here are schools for diving – local underwater world is extremely diverse and beautiful. Gambling fishermen get full satisfaction from fishing with a rich catch. There are many small private hotels, offering a very cheap but good service.
Ko Dec Kul
A small island amidst the turquoise Gulf of Thailand is a one-hotel resort, Mirax Resort, privately owned. It is a beautiful tropical oasis with incredibly beautiful flora, snow-white sandy beaches, washed by clear waters. Once quite deserted, the island has now become a popular place for interesting, active recreation. Located Ko Dec Kul is 4 km from Sihanoukville, where the boats depart. According to tourist reviews, this is a true paradise, where pristine nature successfully combines with a luxurious everyday service, ancient legends are next to incredible adventures.
Posh hotel has only 12 rooms, so the island is not crowded. Lovers of lounging on the beach, no one interferes with the enjoyment of relaxation. Fans of active leisure will find a lot of activities: water skiing, paragliding, snorkeling, day and night diving with experienced instructors. For beginners are open courses with instruction in Russian and English. Divers explore coral reefs and ancient shipwrecks. Daredevils take part in extreme jungle excursions after special training.
Southern Cambodian town, which in the past earned fame as an elite resort for the French and local nobility, underwent considerable destruction during the civil war. Once beautiful architectural masterpieces, luxurious villas and gardens have almost been erased from the face of the city. Now the local authorities are striving to regain its status as a luxury resort. The surviving villas and public buildings are being actively reconstructed, and hotels are being built. The symbol of Kepa – crab is sold everywhere, there is a separate crab market where it can be cooked right away by order.
It is the main commodity by which the local population survives. In gratitude to the arthropod blue crab, a monument has been erected on the shore. Nearby on a pedestal is a statue of an Asian woman looking into the sea – a symbol of waiting. Tourists make excursions to the national park with its amazing flora and fauna, with a farm of tropical butterflies. Many visit the caves with sanctuaries, the palace of King Sihanuki. Enjoy walking through mangrove and banana groves, snorkeling, and fishing.
Koh Rusei
The bamboo island of Russey is in Riem National Park, about 20 km from Sihanoukville. It's covered in lush tropical vegetation. Bamboo, mangrove, banana groves, wide beaches with white sand and exotic fauna organically blend in with the unique ecosystem. Here you can feel the spiritual atmosphere of nature, merge with it, forgetting about the boons of civilization. Swimming on narrow-necked boats among the mangroves, communicating with good-natured residents of local villages is a great pleasure.
Active recreation on the beaches provide points rental equipment for water sports. For cleanliness of the sand is a strict control, each evening the beach is thoroughly cleaned. In local hotels there are organized fishing trips, visits to ancient pagodas and a lot of entertainment. Guided hikes in the jungle, boat trips are made. Tourist reviews of the hotels in Russeya are full of enthusiasm: excellent service, impeccable service, and luxurious rooms. Here is a truly heavenly vacation.
Sun Neil
The small island is often called the Magic Island, because when you come here, you find yourself in a magical realm of beauty and tranquility. The breathtaking scenery makes you swoon with delight, the blessed silence sets you up for a lazily measured rest. State of blissful relaxation embraces your whole being, and you are completely immersed in the world of tropical nature. Here you can not but admire the beaches with fine white sand, clean turquoise sea with calm smoothness.
Especially like it here romantic natures, not pretending to great comfort and nightlife. On Sun Neil you can be accommodated in bungalows, which are quite acceptable conditions of stay. The waterfront restaurant hosts romantic evenings. Seafood dishes, good wine, and a music program brighten up the evenings. Gambling fishing, diving at coral reefs, walks through palm alleys, swimming and the beach are part of the tourist leisure program.
Ko Tang
One of the largest islands of Cambodia, Ko Tang (Island of Legends), indeed, has a legendary past. It is located on the border with Vietnam and for many years served as a shelter for Vietnamese smugglers. The cozy caves here were used by them to hide their goods and the Khmers dubbed Koh Tang Smugglers Island. This natural gem in the Gulf of Thailand attracts tourists with its unique natural environment and amazing scenery. Majestic rock ledges form a necklace along the coast, forming grottoes and caves.
The richest tropical flora is represented by almost all kinds of exotic fruits: coconuts, bananas, mangos, pineapples, dates, etc. Extraordinarily rich and the underwater world around Ko Tang, attracting divers here. There are no snakes and predatory animals, which should be feared. On the island flows a river with hot springs, there is also a thermal lake. Around a lot of tiny pretty islands, which are organized excursions on ancient long-nose boats.
Ko Pring
3 small islands during the Vietnam War with the Americans were a firing point for the Vietnamese, placing their machine guns and cannons on them. Prince was repeatedly bombed and burned with napalm by the Americans. The memory of those terrible times still lives on here, but that doesn't stop the picturesque islands from being a popular tourist destination. On the largest of the islands is a village of fishermen and sandy beaches.
On the other island, Ko Moan, the beaches are rocky and surrounded by trees. The 3rd island is completely rocky, it is called naked. All are considered the best places in Cambodia for diving and fishing. The water around is so clear that you can see everything at a depth of 20 meters. In the dive sites at the bottom are boulders covered with hard and soft corals. There is a huge variety of marine life: several species of sharks, a variety of fish, moray eels, cuttlefish and mollusks. Diving in the anemone garden is especially fascinating with its multitude of sea creatures.
Ko Damlong
Located 60 kilometers from the Cambodian mainland the island became world famous because of the scandal connected with the Russian businessman Sergey Polonsky. His plans to build a respectable resort on Damlong were prevented by his arrest and deportation to Russia. This natural artifact has only recently become a tourist pilgrimage destination, so everything here is preserved in its original form. Pristine jungle with relict trees, the clearest sea, huge boulders on the shores, exotic fauna create a fantastic picture.
But civilization has already left its traces on the mysterious piece of land. There are comfortable air-conditioned bungalows, a restaurant with a bar and three meals a day. There are small cheap cabins, located right in the jungle. Usually come here for 2-3 days to swim in the blue waves, sunbathing, strolling around the island. Underwater snorkeling will allow you to see the unique marine life, which is not in other places.