Holidays in Krasnodar Krai in winter season 2022-2023: where to go and what to see
The winter months are the second peak of tourist flow in the Krasnodar region for the year. But the direction of tourism is different – at this time the mountain slope conquerors go here with skis and snowboards at their heels. This is why the mountains of Krasnaya Polyana attract the most number of tourists. Even if you do not like skiing, it is worth coming here at least for the weekend to feel in a real winter fairy tale with glistening snow and mountain peaks around.
Holidays in the Krasnodar region in winter is a succession of colorful festivals. In December 2022, Christmas fairs and pre-New Year's Eve concerts unfold in the cities, and the beginning of 2023 will certainly remind you of the laughter festival "KiViN", which takes place in Sochi.
Another reason to choose a holiday in the Krasnodar region in winter is affordable prices for stays in health centers. At this time they are much cheaper than in summer and early autumn.
Popular resorts
Rosa Khutor resort
Krasnaya Polyana
Gazprom resort
Adler
Agrotourism in the Krasnodar Region
Nature has generously rewarded the Kuban with beauty and a comfortable climate. The sea, mountains, fields, vineyards, rivers full of fish and forests – it seems that everything is here. That is why agrotourism is being actively developed here, to show the guests how exciting and unusual a holiday can be. Try to press grapes in a barrel, catch carp or bream, take part in a tea gathering. Have a farm cheese tasting or take horseback riding lessons. Spend a family vacation that will be remembered for a long time.
Winter beaches – a new feature of the Krasnodar region resorts
Beaches in our image – it's sunbeds under the bright sun, tan, hot sand and, of course, swimming. However, resorts in the Krasnodar region, where all this in abundance in summer and winter are very popular. Since 2020, the beaches here, just like in the high season, are waiting for guests and no longer "go on vacation. The beaches have been equipped specifically for winter holidays. See where and how you can rest by the sea in the resorts of Krasnodar region in winter.
Swim in thermal springs in December
In the Krasnodar region there are sanatoriums with outdoor pools filled with hot mineral water. Photo: globallookpress.com
Recreation in the Krasnodar region in winter does not exclude bathing at all. No, not in the sea, but in the hot waters of thermal springs. Just imagine: there is a light frost outside, and you are relaxing in an outdoor pool in clouds of steam, which rises from the warm water. In the Krasnodar region about 50 thermal springs, ten of them are located in the vicinity of Goryachi Klyuch. This is the most famous balneological resort in the region, existing since the middle of the 19th century. There are many springs in Apsheronsky, Mostovsky and Labinsky districts. Local health resorts offer comprehensive health programs based on thermal water, which, by the way, differs in its chemical and mineral composition.
If you do not plan to undergo medical procedures, come here just to bathe. Sanatoriums and resorts are equipped with swimming pools and whirlpools, which are filled with thermal water – its temperature is +37 … +40 degrees. In summer there are few people willing to take a swim in it, though even at this time health resorts are not empty. But the winter is the best time to swim in the warm water. It is worth to come here in December, when prices for accommodation are minimal. A room for two will cost an average of 2,000 rubles per day. In January and February, the cost of accommodation, medical and SPA-procedures increases due to vacations, school and student vacations.
Become a master of hospitality
Warm and friendly Krasnodar region is famous for its hospitality. Every hotelier, restaurateur, travel agent or other representative of the tourist industry is able to prove it. Masters of hospitality" contest organized by "Russia – the country of opportunities" project is an occasion to make a statement, share experience, get experts' appraisal and recognition from tourists.
To see swans on the beach in January
When cold weather starts in the region, swans fly to Anapa for wintering. Photo: globallookpress.com
Have you ever seen swans wintering? They join in large flocks, sometimes several hundred individuals, and live in colonies at the warmest bodies of water. One such wintering place is the Black Sea and the sandy beaches of Anapa Bay. Every winter, as soon as the first, albeit small, frosts come to the Krasnodar Territory, hundreds of mute swans fly to the beaches of Anapa and nearby villages. The fact is that these birds live in the estuaries of the Black and Azov Seas: due to the shallow water there is warmer and more food. With the onset of cold weather, which often happens in January, shallow firths freeze up, and birds move to the ice-free Black Sea. Swans stay here until the onset of warmth, swimming in the coastal waters and strolling along the sandy beaches. Residents of the city like to come to the beach in winter to feed the birds. And tourists specifically wait for when winter comes to the southern region, and plan their trip to Anapa to see for themselves a rare sight: hundreds of swans in one place.
Learn the secrets of winemaking in February
In February in the Krasnodar region you can already feel the approach of spring, especially at the end of the month: the air warms up to +10, sometimes +15 degrees. However, at this time there are often cold snaps and frosts. To warm up on a rainy day, we suggest going on a wine tour.
In the winter in the Krasnodar region you can visit one of the most famous wineries in Europe without the crowds. Photo: pixabay.com
The number one place to explore the winemaking traditions of the Krasnodar region, for which the region is famous, is Abrau-Dyurso . The resort is famous for the eponymous brand of champagne. They have been producing wines since the 19th century: they planted vineyards of different varieties and built wine cellars. By 1900, a factory building and several cellars-tunnels had appeared. Now the wine house "Abrau-Durso" is one of the most visited tourist wineries in Europe. Guests are given tours of the historical complex and ancient cellars, shown a movie about the history of production and treated with several types of still (non-sparkling) and sparkling wines.
To learn the secrets of winemaking and at the same time the traditions of baking, you can visit the Museum of Bread and Wine in the village of Arkhipo-Osipovka near Gelendzhik. A guide will tell you about the history of winemaking at the resort, the technology of wine production, which was used more than a hundred years ago, and how to store it. In the museum there is a real windmill of the 19th century, Russian oven and all the necessary utensils for baking bread. Guests can bake their own bread and then taste it. Of course, together with wine.
If your holiday in the Krasnodar region in winter takes place on the Azov coast, check out the Museum of Viticulture and Winemaking in the village of Taman. It is here for a reason: more than half of the Taman Peninsula is covered with vineyards. The museum tells you what sorts of grapes grow here and what wine they make. Connoisseurs of this drink will enjoy a short educational course in the tasting room, where you'll learn to recognize and assess the taste and aroma of wine, as well as how to combine it with food.
Winter activities
Come and feel like a true musher by taking a dog sled ride. Photo: GAZPROM's GTZ
While there is almost no frost on the coast, and the snow, barely falling, can immediately melt, in the mountains is truly winter weather – with snow and minus, but comfortable, air temperature. Therefore, recreation in the Krasnodar region in winter – is primarily ski slopes Krasnaya Polyana, season 2022-2023 there are more than 80 slopes of varying difficulty level. Everyone can go skiing, even those who are new to skiing or snowboarding: instructors will teach them. If you fail to make up your mind, you may go for a ride on a tubing-sled or a sledge on special tracks. In Krasnaya Polyana there is a husky park and deer farm – where you can feel like a real musher, racing a dog or deer team.
More and more tourists come to Apsheronsky district of Krasnodar Krai to ski from the slopes of Lago-Naki plateau. Infrastructure of the ski resort is only being developed here, but already now there are tubing and toboggan slopes of small height. They are suitable for recreation with children and beginner skiers.
While enjoying the snow-covered mountain landscapes don't forget the sunblock. Do not be surprised: in the mountains of the Krasnodar region often have clear days. The sun's rays are reflected by the snow and can cause skin burns. First of all, the nose that is not protected by a ski mask suffers. So before you go to the ski slope for the day, use a protective cream and an oily lip balm.
Where to stay in the Krasnodar region
Sochi, Adler and Krasnaya Polyana have long been year-round resorts, which means there are always plenty of tourists. Although there are seasonal fluctuations, of course, too. For example, a hotel room in coastal Sochi or Adler in the winter months is cheaper than in summer. And in Krasnaya Polyana, on the contrary – at the height of the ski season, accommodation here is the most expensive in the region. To save money, tourists stay in Adler, and get to the slopes by public transport.
In winter, the most expensive accommodation in the Krasnodar region – in the mountains; settling on the coast, on the contrary, you can save money. Photo: pixabay.com
Inexpensive hotel rooms can be rented in Gelendzhik, Tuapse or Anapa. But when choosing carefully study the information about the available hotels. These towns include small resort towns, where the tourist infrastructure is less developed than in the center. If the selected hotel will be, for example, not in Gelendzhik, and, say, in Dzhankhot, to the major attractions, restaurants, shopping and entertainment centers will have to get by bus or cab.
You can have a budget rest on the Azov coast. Even in summer, during the high season, hotel rooms here cost 30% less than on the Black Sea. And in winter – even less. It's better to stay in Yeisk – the largest resort city on the Azov Sea. There are a lot of entertainment, stores, cafes and restaurants for every taste. If you want to see the surrounding area, you can arrange a tour of the nearby villages and their attractions. The main thing to remember is that on the Azov coast it is very windy. Because of this, even a slight drop in temperature is felt more strongly.
Winter holidays in Krasnodar Krai season 2022-2023
Recreation in winter in the Krasnodar region is associated with ski resorts Krasnaya Polyana. This is the largest and most modern ski center of Russia, built for the Winter Olympics 2014. In terms of prices and excitement it is not without reason called the Caucasian Courchevel.
Unchanged popularity also enjoys the coastal zone of Sochi, where life does not stop with the advent of cold weather. The big city is really interesting at any time of the year. But what can you do if you have been to Sochi many times and want to see something new? And some people just don't like too noisy recreation, and want a quiet atmosphere.
There are no problems with it in summer – you can choose any city or town on the coast according to your taste and wealth. But in winter the Black Sea is cold and only walruses or very hardy people can swim.
But if you want to see flocks of swans in unlimited numbers, it is possible only in winter on the coast.
It is interesting: swans flock to the Black Sea for wintering and are always grateful to people for a treat.
So completely to abandon the winter walks on the coast is not necessary, especially the sea air at this time cleaner and richer.
Krasnodar region is interesting not only because of its long coastline. On the vast area concentrated many unique places and natural attractions, for which in summer just not enough time.
We've made for you a small selection of unusual and interesting places in the Krasnodar region, where you should go in winter 2022-23.
– hypermarket cheap tours in Sochi – affordable tours in Sochi with the possibility of installment – vacation and recreation in sanatoriums Sochi – apartments, private sector Sochi daily
Lago-Naki
A unique territory in Krasnodar region and Adygea, which is called the Caucasian Alps, Switzerland, and simply a natural wonder. 30% of the plateau is occupied by protected natural monuments. The Russian Federation plans to build a large-scale resort with a capacity of up to 2 million tourists a year.
The difficulty lies in the fact that the territory is protected by UNESCO and construction in natural reserves must be seriously coordinated. So, the opening of a new European-class Lago-Naki resort is still a matter of time.
Importantly, there is no single ski resort here, as in Sochi.
In winter, skiers, snowboarders and freeride enthusiasts come here. There are 24 tracks equipped for skiing, the length is more than 30 km on 5 slopes. You can ride a snowmobile, tubing, sledding, and dog sledding.
The popularity of the resort is growing every year, so you have a great opportunity to ride and relax on the quiet slopes surrounded by ancient trees until large-scale construction began here.
Note: you can get warm in the big Azish Cave in winter, as the temperature is constant +5, often warmer than outside.
There are many natural beauties and entertainment in the vicinity in winter. The full-flowing Rufabgo waterfall, the Khadzhokh Gorge, winter rafting and mountaineering are just a small list.
Hotellook – allows you to compare prices of hotels from leading booking services
Psebai
A nice village on the slopes of the Main Caucasian Ridge with 200 years of history. Incredible nature, clean rivers and lakes, caves and waterfalls, clear mountain air. This protected area in Mostovsky district is beloved by those who adhere to silence, beauty and tranquility.
There are several ski elevators, slopes for skiing, snowboarding and tubing, although it is too early to call "Zlatogora" a ski resort. Go here more for wonderful views, winter walks to waterfall Zhelaniye, Gun'ki caves, Nikitsky falls.
Thermal Springs of Krasnodar Region
Balneotherapeutic resorts are often compared to Karlovy Vary in the Czech Republic, Hungarian thermae, but the Kuban ones are not inferior to them. They work all year round, but winter is the best time for taking a hot natural bath. Sitting in warm pools is not that much fun in the heat of summer.
Note: 75% of the thermal springs are located in Mostovsky and Apsheronsky districts of the region.
Mineral water is consumed internally and used for bathing. Water comes from great depths and comes to the surface is not so hot, which does not reduce the healing properties. The composition and temperature of the water is different everywhere.
Important: It is necessary to consult your doctor, there are medical contraindications!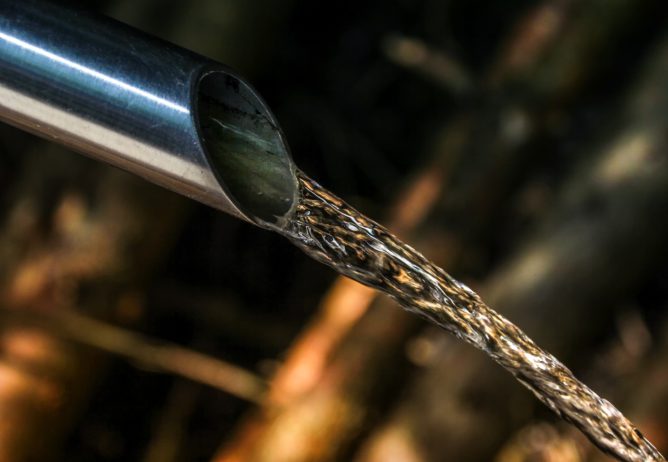 Picture from Pixabay site
Goryachy Klyuch
Balneological resort with 200 years of history treats with mineral water, thermae and therapeutic mud. More than 10 drinking mineral springs and many balneological for baths. Well developed infrastructure, there are sanatoriums, health resorts, pensions.
Along the old Mikhailovskaya Alley you can go to the observation deck of Cockerel Rock with beautiful views. In winter the Fanagoria caves with stalactites and hiking in the neighborhood will be interesting.
A thermal park in the village Otradnaya
It is a large comfortable complex with big territory. Healing water, with high content of silicic acid, helps with cardiac, vascular, skin diseases, problems of the musculoskeletal system. Reduces fatigue, stress, painful sensations.
How to get there: Otradnaya st.
Attention: thermal pools are not just heated water, but real mineral hot springs. You should not wear expensive new bathing suits in the pools, it will not do them any good.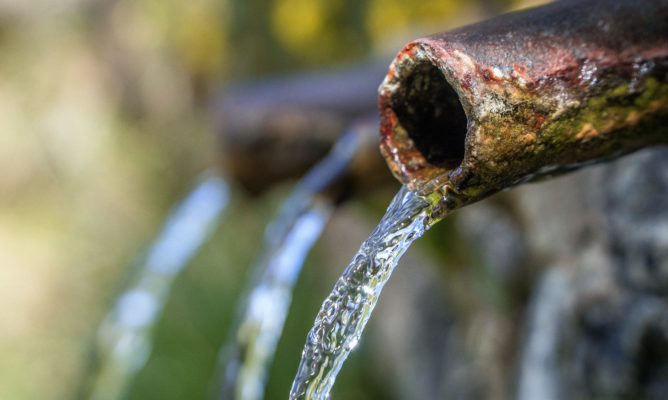 Josep Monter Martinez image from Pixabay
Mostovskaya village
Several bases and complexes with different pools and water composition . The most popular are "Anastasia", "Rasputin", "Aqua-Vita", "Khutorok", "Coral".
Note: everyone can use the thermal pools, sometimes it is included in the price. The price ranges from 100 rubles per hour to 600 rubles per day.
Silicon Thermae
An excellent therapeutic and spa resort, the water comes from a depth of 2,533 meters. Normalizes sleep, metabolism, good for the skin and hair, joints, relieves pain.
How to get there: Yaroslavskaya station, Chapayeva street, 2.
Station Nizhegorodskaya
Base "Vodoley" with potassium and magnesium water. You should go to Apsheronsky district not only for thermal water but also to get acquainted with the Guamsky Gorge. In winter, it is an incredible spectacle – frozen waterfalls on the background of evergreen trees, mountain river Kurdzhips, narrow-gauge road with walking carriages. In winter it's just a different planet, you can not see this in summer.
Attention: the pleasure train does not run every day in winter. But you don't have to pay for walking in the winter, you just have to be careful and wear comfortable shoes.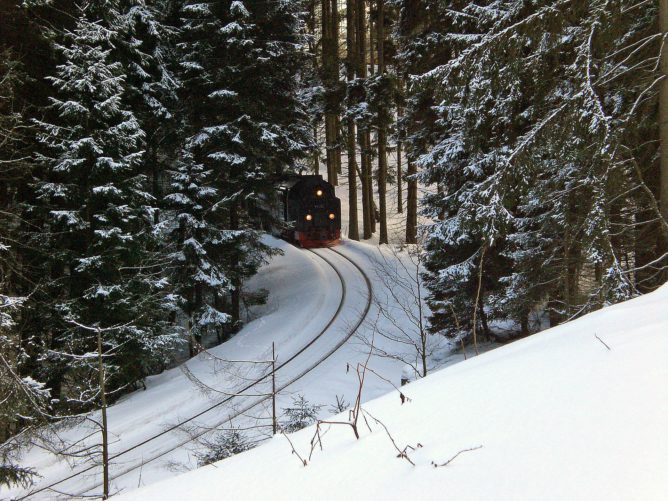 Image by vieleineinerhuelle from Pixabay
Abrau-Durso
A rare holiday table is without the famous sparkling wines of the famous brand. However, Abrau-Durso is a real resort in a picturesque valley surrounded by mountains. There is a special microclimate and the temperature in winter is on average +10 degrees.
So all hiking trails are available, and there are many of them, of varying difficulty and length up to 9 km. On each observation deck with beautiful views and places to rest. Whether you walk through vineyards, forests, a lakefront or to the sea, stunning photos are assured. A vineyard cottage, a "round lake", a yoga lodge – sounds tempting.
Very popular horseback riding in the winter, when there is no exhausting heat and scorching sun. Instead of water on the walks is better to take a thermos of hot tea or coffee and a light snack. Also, this place is loved by yogis and often hold seminars.
And on the beautiful mountain lake you can not only admire, but also learn the basics of boating. The main thing is to wear waterproof clothes and do not scare away all the swans.
And you definitely need to get acquainted with the unique complex of champagne wines "Abrau-Durso" with cellars, galleries and tasting. The place is incredibly romantic, so it's perfect for couples in love. In this case, you can safely go with children.
Gelendzhik
This winter resort looks quiet, cozy and very attractive. For a change of scenery here is perfect for families with children and lovers of unhurried rest. Gelendzhik bay is reliably sheltered by mountains from cold winds, which distinguishes it from Anapa or Novorossiysk, for example.
Even in the coldest month of January minus temperatures here are rare. You can safely go to the mountains, waterfalls, of which there are about 2 thousand, to the ancient mysterious dolmens. In winter and spring waterfalls are the most full-flowing, there is every chance to see the real beauty.
The length of the embankment in Gelendzhik more than 14 kilometers, it is considered the most beautiful and equipped for hiking, travel on scooters, bicycles, segways and other vehicles.
On the Markhota ridge leads rope road, where you can see the wild animals from a height. Interesting is Safari Park for the whole family, Dolphinarium, Museum of local history. You can also ride quad bikes or horses, take a boat trip or fishing aboard a boat.
Krasnodar
It would be unfair not to call the capital of the region, which has many sights and interesting objects. A traveler of any age will find interesting routes, museums and entertainment.
The city is located on the 45th parallel, this is the so-called "middle line" or "golden parallel" between the equator and the North Pole.
This is interesting: at the same latitude are Trieste, Venice, Milan, Bordeaux, Montreal, Harbin.
Winter in Krasnodar is mild, snow is rare, as well as minus temperatures. This is the height of the theatrical season, and the city has eight theaters, museums, concert halls and exhibitions. There are gastronomic festivals in December, a jazz festival in January, New Year's festivities and fairs.
What to see first of all:
Red Street , the center of cultural and artistic life of the city;
Sunny Island Park. In winter you can not only take a walk there, but also go ice skating;
Safari Park , now it has about 250 animals and birds;
Oceanarium ;
Bridge of kisses ; ;
Shukhov Tower ;
Monument to characters of the Gaidai film Lidochka and Shurik, there are always a lot of those wishing to be photographed;
"Dog Capital" – another interesting monument to the 215th anniversary of the city in memory of Vladimir Mayakovsky.
The history of the capital is closely connected with the name of Catherine the Great, its former name was Catherine the Great. Not surprisingly, there is a monument to the Empress, the Catherine Cathedral, Arc de Triomphe and the monument "Zaporozhyeans write a letter to the Turkish Sultan.
This is not all interesting places in Krasnodar region, but even by these you can see that in winter time here will not be bored. You can choose a cultural program, sports, health, romantic or just enjoy the beautiful winter nature of a unique region.