Holidays in Spain with children – 2022: best resorts and hotels
We tell you about rest in Spain with children in 2022: where to rest, which hotels to choose, how much tours and packages cost, what to visit and where to go. We analyze reviews of tourists about vacation in Spain with a child – 2022, we give advice and recommendations on the trip.
The article consists of several sections:
What resort to choose
Best hotels for kids
Prices for tours in Spain
Tourist Reviews
Tips and tricks
How to buy an inexpensive trip to Spain? Use Travelata service – it compares prices from all tour operators and finds the best options. See also 8 secrets of buying a cheap tour.
Where to vacation in Spain with children in 2022
There are several resort regions in Spain, which are usually a part of the coast (e.g., Costa Brava) or an island. Each of these regions usually has 2-3 popular resorts and many small towns.
Below you will find an overview of the regions where the best vacation in Spain with children is possible.
Costa Dorada .
This area is close to Barcelona, so transfers will be short. This is important if you go on vacation to Spain with a small child – the baby will not get tired of the long road.
The Costa Dorada is characterized by a warm mild climate and lack of debilitating heat. In his reviews tourists often name it the main advantages for a holiday with children in the Costa Dorada.
All the beaches in the region – municipal, you can freely rest on any of them. The beaches in this part of Spain are sandy, long and wide. Most have an international certificate of purity "Blue Flag". The bottom is shallow, easy to enter; the shallows are quite large.
Some of the most popular resorts in Spain for holidays with children are La Pineda and Salou .
Where to go with children in the Costa Dorada:
Port Aventura, the largest amusement park
water parks;
Aqualeon water park safari;
Play and entertainment centers;
carting clubs;
museums;
various festivals;
The luminous and singing fountains.
Video from the PortAventura theme park:
Costa Brava
Where is the best place to go to Spain to the sea with a child? One of the best options for a holiday in July and August is the Costa Brava.
The region is located north of Barcelona. Many of the Costa Brava resorts specialize in family vacations, they have a special certificate for that.
The climate is the "coolest" on the entire Spanish coast. The average summer temperature is 25C˚, so, the Costa Brava will be a good choice for recreation if you or your children can not stand the heat.
The region has both sandy beaches and small beaches. Many of them are awarded the "Blue Flag". Almost every beach is equipped with playgrounds for children.
In this part of Spain, the best resorts for holidays with children at sea are Tossa de Mar and Blanes.
The Costa Brava has a lot of entertainment and activities. What to visit with a child:
water park;
amusement park;
botanical garden;
butterfly park;
museums: history of toys, dolls, "Cat's House";
rope park.
How to spend less money on a trip?
The Travelata service has provided discounts for our readers:
AFU500ASIANWAYS – 500 rubles on trips from 40000 rubles
AFU300ASIANWAYS – 300 rubles on all stays starting from 20,000 rubles
Read here where and how to enter a promo code to get a discount.
Photo: Costa Blanca © Nicolas Vigier / flickr.com
Costa Blanca
This region of Spain is famous for its healing air and mild climate, which even has a monument.
The Costa Blanca offers one of the most important conditions for a successful family vacation – clean and long beaches with fine sand and shallow transparent sea. You can rent umbrellas and deck chairs on the beaches.
In addition to beach holidays, in the region a lot of active and educational entertainment for families with children:
Tenerife
Tenerife is the largest of the Canary Islands. The weather there is good all year round: +20 … +26 C˚ in winter and +23 … +29 C˚ in summer.
If you have children, the best place to stay is in the south of Tenerife, as it rains a lot and it's slightly cooler in the north.
Also in the south are the best beaches. The sand can be imported light or black volcanic. But the main feature of this part of the island is the lack of waves, so for a holiday with a child this place is the best.
Where to go and what to visit with children in Tenerife:
sea animals show;
water parks;
museums;
Volcano Teide;
zoos;
theatrical jousting duels;
eagle park;
submarine tours.
Read more about all the regions in the article Where to vacation in Spain in 2022.
The best hotels in Spain for holidays with children
In every resort in Spain there are many good hotels and hotels for family vacations. We have chosen a few hotels that get the best reviews from tourists.
Where to book? Look for trips through the service Travelata – it compares prices from all tour operators, allowing you to choose the right option. If you're traveling on your own, use Booking to search hotels and Airbnb to find private accommodations from owners (2100 rubles off when you register at the link).
Cleopatra Palace Hotel – 4 stars, Tenerife
Hotel is located on the beach, 17 kilometers from Tenerife airport. To the tourist center – just 500 meters.
Cleopatra Palace Hotel is part of a modern hotel complex with many sports fields. For children there is a children's pool and a mini club.
Families with children note a good beach, delicious and varied cuisine, animation, as well as a disco for children in a nearby hotel.
Best San Francisco 4* – Salou, Costa Dorada
The hotel is located 2 kilometers from the center of Salou. In 2015, a complete renovation was carried out. The rating of the hotel is 8,6/10 .
For those who came to rest with the whole family, there is a children's pool, high chairs in the restaurant, children's entertainment program, babysitting services.
From the hotel to the equipped beach – 250 meters. In their reviews, guests note a fairly shallow sea, the presence of Russian-speaking staff and a convenient location (near bus stops).
Photo: Best San Francisco Hotel / onlinetours.ru
Kaktus Albir 4* – Albir, Costa Blanca
The hotel is located 50 meters from the beach, on the first coastline in the small town of Albir. It is less than 2 kilometers to the center of the resort.
The beach is pebbly, a child may need special shoes. The hotel has a children's pool and a playroom.
Guests note that both the hotel and the city is quiet, peaceful and very comfortable. Many vacationers leave good reviews for the good food and live music.
Hotel Beverly Park & Spa 4* – Blanes, Costa Brava
Luxury hotel is located in the popular resort of Blanes, away from the tourist hustle and bustle. A sandy beach with clear sea is 200 meters from the hotel. Rating by tourist reviews – 9,1/10 .
There is a children's playground with slides and swings, a separate pool, children's club, different types of animation during the day.
Tourists with children who vacationed in this hotel liked the large amount of fruit in the restaurant and the daily range of ice cream.
Video about the hotel Beverly Park & Spa 4*:
Prices for vacations in Spain with children
The cost of a week's rest in Spain for a family of three (2 adults + child) starts at 65000 rubles. For example, for that amount you can relax in the hotel Vilade Calella 3 * in Calella (without meals, 200 meters from the sea).
For tours in Spain with a child in five and four-star hotels will have to pay more. For example, the rest in the hotel Best San Francisco 4 *, discussed above, costs from 108000 rubles.
Rest with children in Spain – 2022: all inclusive prices
Prices for all-inclusive tours to Spain start from 90,000 rubles for a three-star hotel. For example, a trip to the Hotel H Top Gran Casino Royal 3 * 500 meters from the sea in the resort of Lloret de Mar costs 112000 rubles.
The cost of an all-inclusive vacation in Spain in hotels of 4-5 stars starts from 100000 rubles. So the rest at the Blaumar Hotel 4*, which is only 100 meters from the beach, will cost 120,000 rubles for 7 days.
Photo: Hotel Blaumar / blaumarhotel.com
Reviews about rest with children
Many tourists who vacationed in Spain with children, return there again. In their reviews, they most often name the following pluses of a vacation in Spain with a child:
not very long flight (if you go on your own)
a mild and comfortable climate
Spacious beaches with a clean, warm sea
delicious and varied cuisine
high level of safety in the country
friendliness of the locals
extensive sightseeing and entertainment program
When choosing places to eat and spend time in Spain, we advise to read reviews of real tourists about cafes, restaurants and entertainment on the site TripAdvisor – there is a lot of useful information.
Tourists rarely point out the disadvantages of vacationing in Spain, but they still exist. As a rule, called such minuses:
Spaniards are very noisy and sociable people, but the walls in the hotels are quite thin
Not all locals speak English, especially in small towns, so sometimes it is difficult to communicate.
Fast service is not their forte. The Spaniards are quite slow and lazy.
Also, the disadvantage is that all beaches in the country are municipal – umbrellas and sun loungers must be rented at an extra charge.
Photo: © Gabriel Gonzalez / flickr.com
Tips and tricks
If you go on vacation in Spain with children, you can use the tips of tourists who have been in the country.
Family hotels in Spain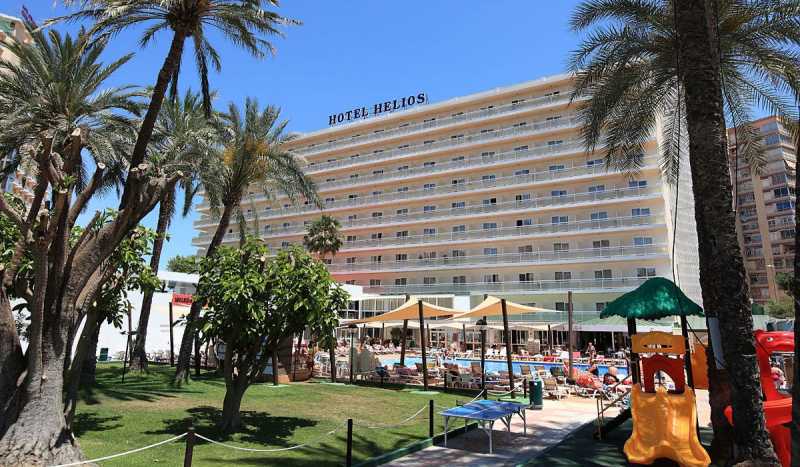 The hotel is often chosen for holidays and families with children, as its price corresponds to the quality, and for small vacationers there are a number of additional services. The total number of .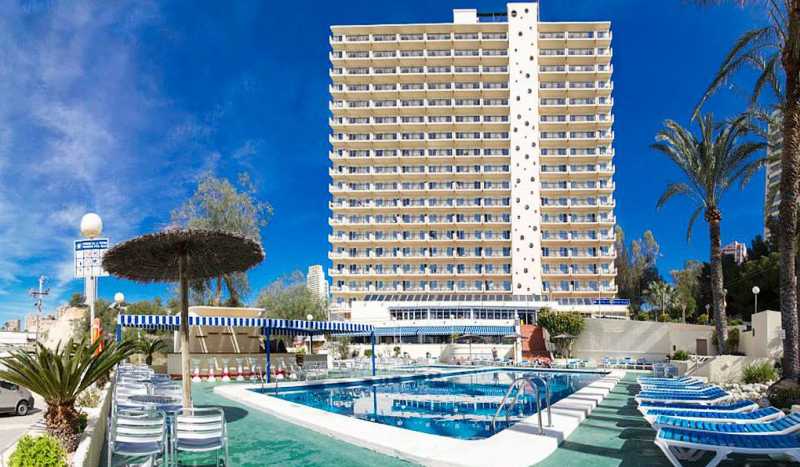 The hotel is built as a 17-storey building. There are one-room family rooms, all of them – with a view of the sea. On request you can get a crib for free.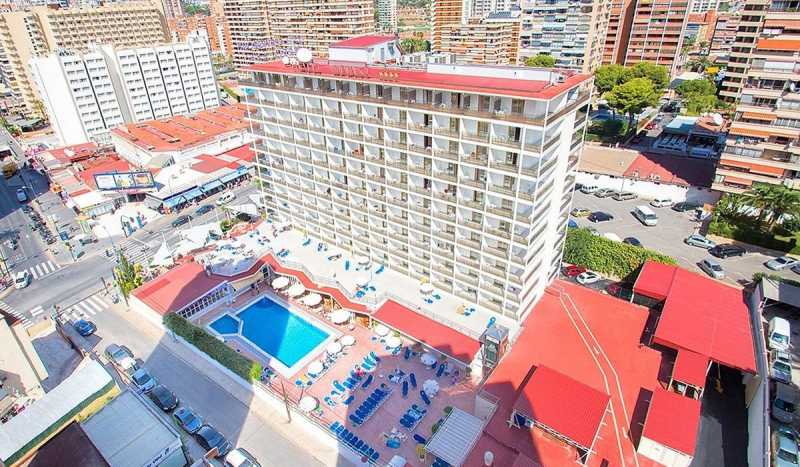 The hotel is great for families. For children there is a children's club, which works in the "high" season. Employees play with the kids all day long.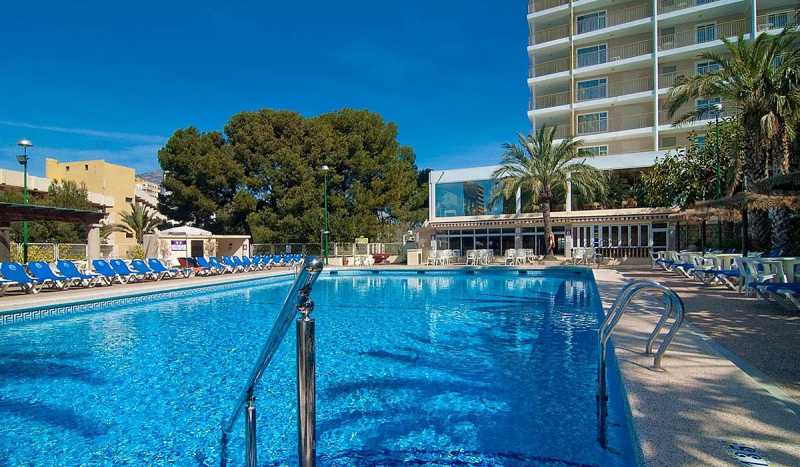 In the summer season, the hotel has a children's club for children and offers animation. There are slot machines, board games, a playground, billiards. In the evenings there are .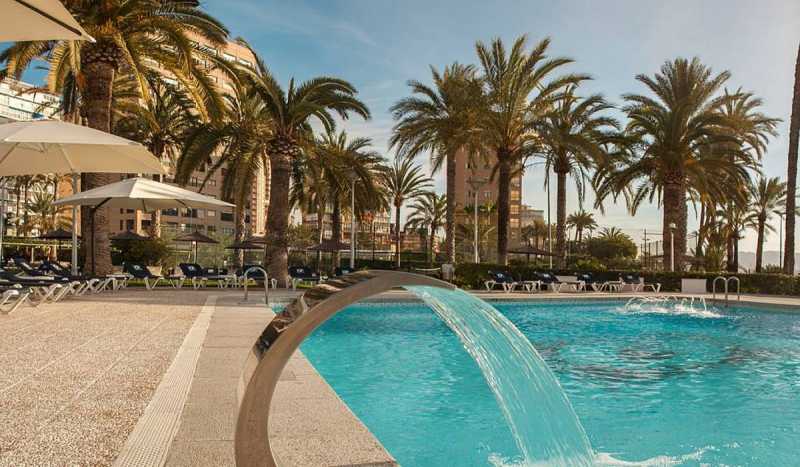 Gran Hotel Delfin has a large green area of more than 7 thousand square meters. The outdoor pool is designed for different age categories, as it is divided into shallow and .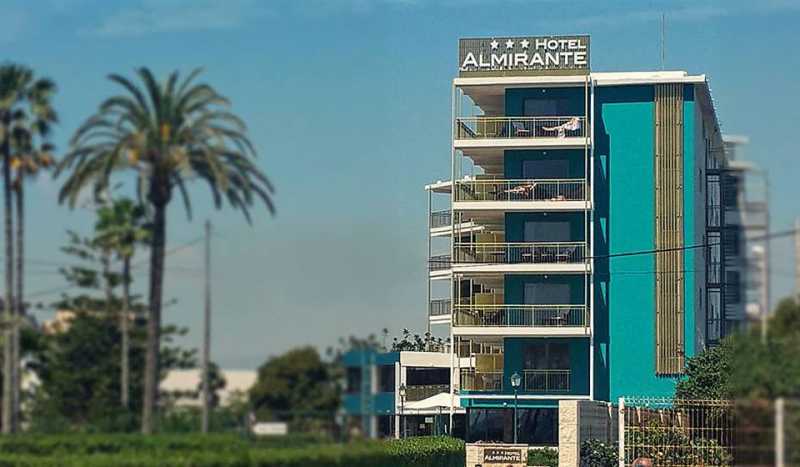 The hotel has its own green garden, which has a pool with a separate children's area. There is a restaurant daily in the complex, you can pay for .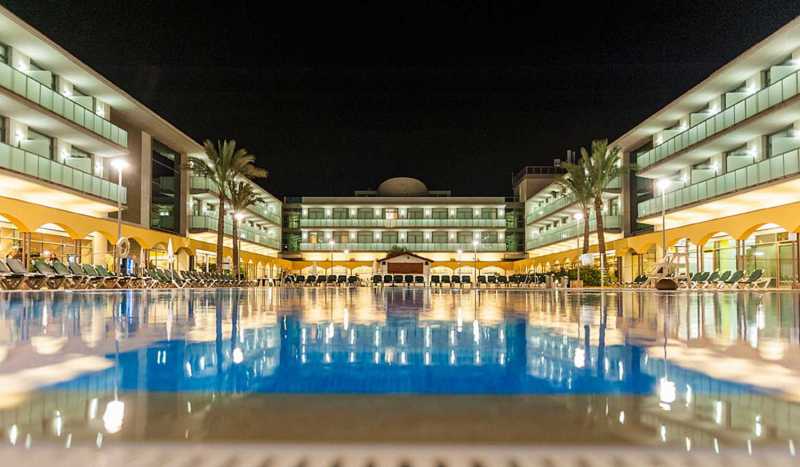 In the summer season for children in the complex operates a mini-club, where animators provide exercise, drawing lessons, molding masks from plaster, play board games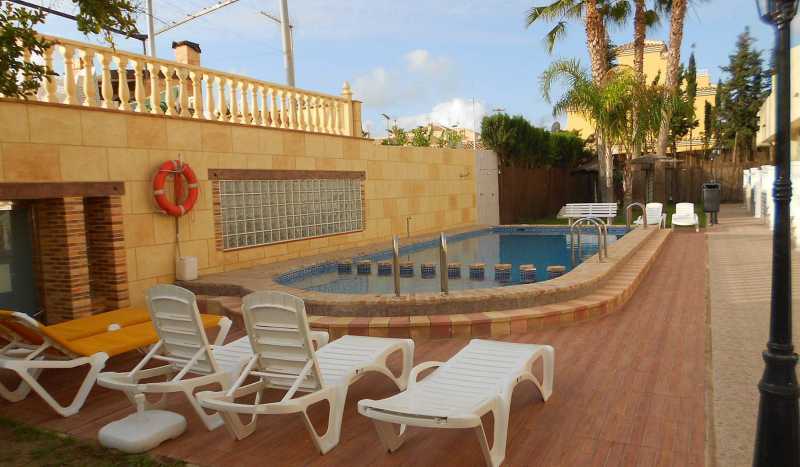 For guests in Atlas built an outdoor heated pool with a separate children's area, for the little ones – a playground with swings. Public beach is 10 minutes away.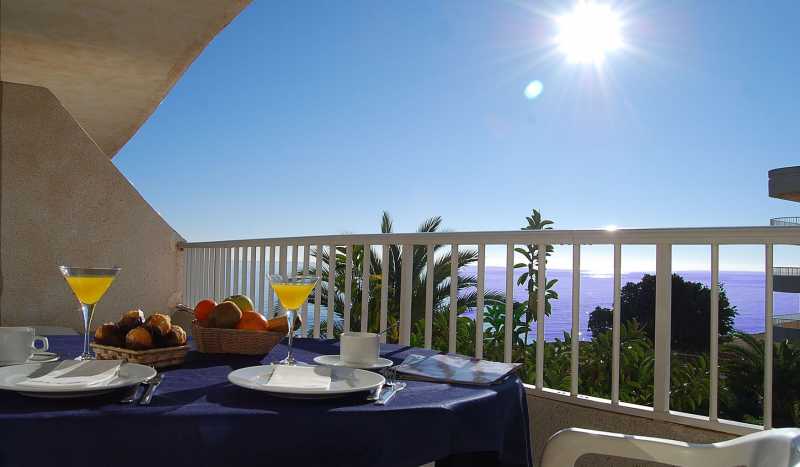 The hotel has a beautiful garden, swimming pool, which is divided into an adult and children's area. In the "high" season there is an animation team for children and various .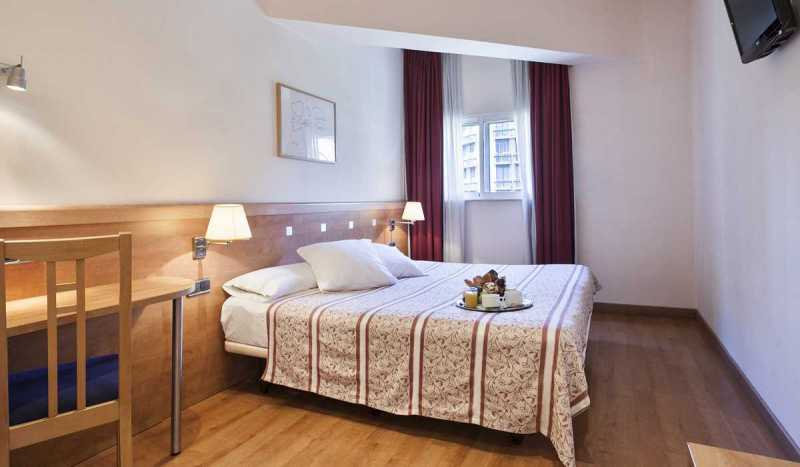 To the nearest public beach you can reach by foot in 20-25 minutes. It is wide, with clean sand and easy entrance to the sea. It is worth noting that all beaches of the city.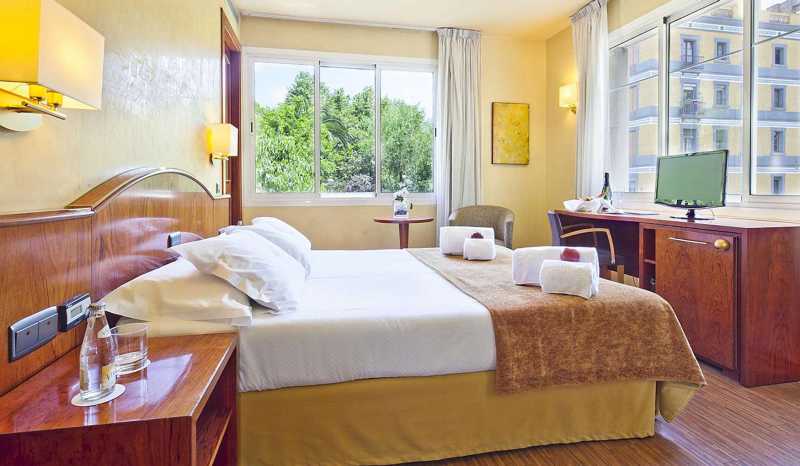 Rooms are standard, correspond to the category of "3 stars", they are cleaned daily and are equipped with everything you need for a comfortable stay. If your baby is not yet .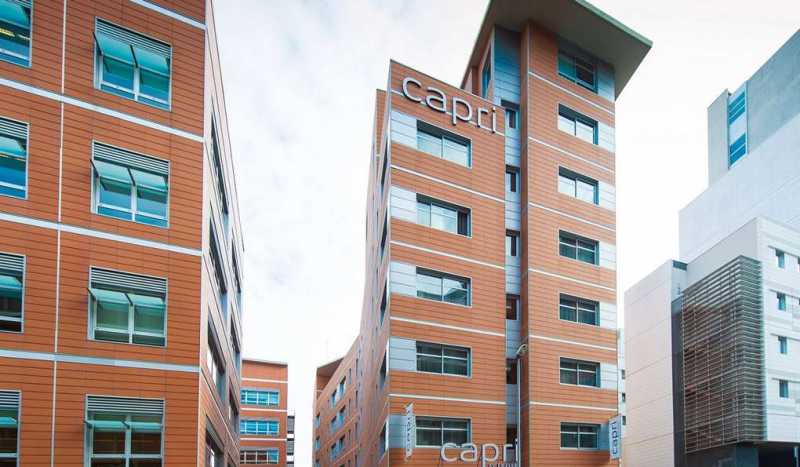 The public beach of Barceloneta is a 20-minute walk from the hotel. It has an excellent infrastructure for tourists of all ages: during the open season there is a large number of .
Thank you for subscribing to our newsletter. We will be glad to help you in choosing a family holiday.
Kidpassage is an information resource and referral service that helps travelling parents with holiday destination selection and leisure activities. Kidpassage is not a travel agency or operator and does not charge users of the site for its services.
© 2022 Kidpassage. All rights reserved. Partial use of materials (max. 500 characters) is permitted with the obligatory indication of a direct and indexed link to our site.