Rest in Turkey in 2022 – the price of tours "all inclusive".
Briefly tell you about the resorts and prices of holidays in Turkey in 2022 on tours "all inclusive".
For all tourists (including children) from March 2021 to enter Turkey, you must fill out an electronic form (to get an HES code).

– Fill in the form no sooner than 72 hours before crossing the Turkish border – The filled in form must be printed or saved on a electronic device (phone, tablet or other device which can read the QR code)

In case of vaccination (Companion V), a certificate of vaccination is needed (the second vaccination has to be given no later than 14 days before entry)

For those who have had an illness, a health certificate is required (a certificate of illness within the last 6 months). For those who have had an illness, a minimum of 28 days must elapse from the first positive PCR test

A PCR test for Covid-19 is also required for those who have not been vaccinated.

– The test is accepted in Turkish and English – All tourist from 12 years old need the certificate – The certificate should be taken not earlier than 72 hours before arrival and is valid at the time of boarding the plane to Turkey

Please note that the certificate validity is counted from the time of taking the material (NOT from the time of receipt) More information on the official website ATOR or Rosturizm
Beach season in Turkey begins in May and ends in October-November depending on the resort. The hottest months in Turkey are July and August. September and October are considered the "velvet" season.
When to go to different resorts in Turkey: read our article Where and when to rest in Turkey
Beach Damlataş, Alanya © myfreeworld.ru
Prices for holidays in Turkey in 2022 by month
The most expensive months for an all-inclusive holiday in Turkey in 2022 are July and August. This time is the most popular with tourists, so the price tag is appropriate.
The most budget resort for a beach holiday in Turkey is Alanya. The resort can offer a variety of hotels of different categories at a low price. Inexpensive tours can also be bought in the popular Antalya.
The most prestigious and expensive resort for recreation in Turkey is Belek. The resort is associated with high quality and respectable rest: hotels are mostly 4-5* premium class, equipped with the latest technology. Most hotels have their own golf courses.
The price of a standard tour includes:
✈️ round-trip flight (return trip) hotel accommodation all-inclusive meals airport transfers ️ travel insurance
Most hotels in Turkey operate an all-inclusive system (all inclusive). Standard includes multiple meals, local alcohol, animation and use of the entire hotel infrastructure.
Now in Turkey, there are three types of all inclusive:
AI – All Inclusive (standard)
UAI – Ultra All Inclusive
AI (noAlc) – All Inclusive (without alcohol)
all inclusive
is usually a one-course meal, local alcohol, entertainment and access to all facilities
ultra all inclusive
As a rule, it implies abundant multiple meals, imported alcohol, animation, access to private restaurants a-la carte*, beauty salon services, etc.
Restaurants in hotels follow one of two forms of service – buffet (Buffet) and à la carte (A-la carte). Mixed form of meal service is often encountered: buffet breakfast and à la carte lunch and dinner.
Buffet – self-service: you take a plate and put on the dishes you like in the quantity you want (if it's not limited by the hotel).
A la carte – a choice of dishes from the menu, served with a waiter. Often you have a limited choice of dishes on the menu, for instance 2-3 choices of salads, 2-3 choices of hot dishes, etc. Depending on the prestige of the hotel, the choice of dishes may be wider.
The cost of holidays in Turkey in 2022 for popular resorts
Alanya
Аланья — один из самых бюджетных курортов Турции. Невысокие цены на туры здесь отлично сочетаются с качественным обслуживанием в отелях. Этот курорт — крупный туристический центр с развитой инфраструктурой и большим выбором вариантов проведения отдыха и досуга. Подробнее >>
Prices for all-inclusive tours to Alanya in 2022
We've compared prices for all-inclusive tours to Alanya in 2022 from May to October. It is more profitable to buy tours for May, June, September and October. The highest prices for all-inclusive tours are in July and August.
Below are the prices for the tours with a flight from Moscow for 7-8 nights for 2 people

Including the fuel fee
How much is a tour to Turkey and how to choose it?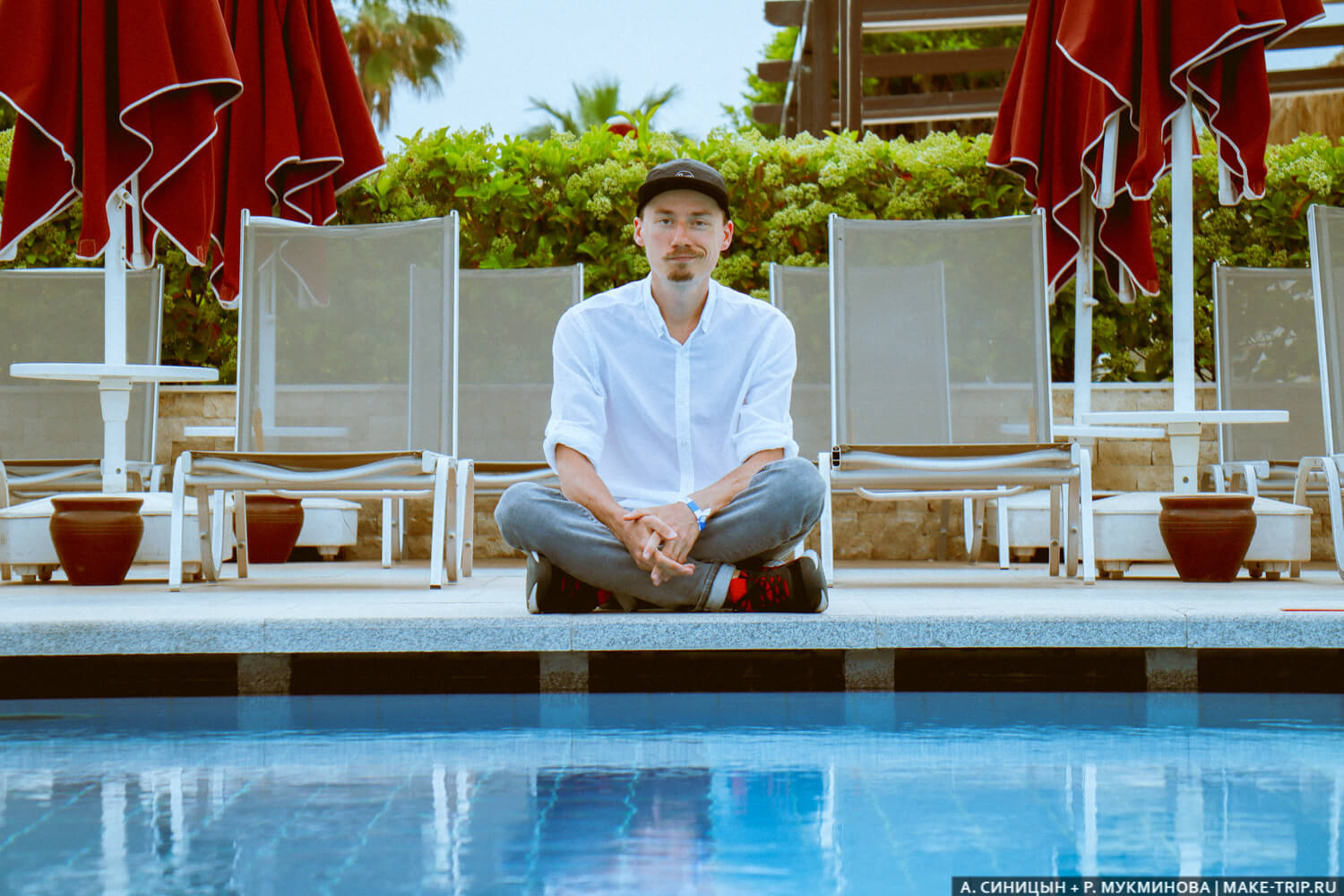 I'm telling you how much a tour to Turkey will cost in 2022. Tip how to choose a hotel not to be disappointed and not to overpay.
We have many years to travel to Turkey, have been to all the major resorts, lived in dozens of hotels. A lot of experience, I will be happy to share it with you!
In this review, I will tell you about the prices for tours to Turkey for two adults. I will indicate the prices for departures from Moscow, because for the capital they are always minimal. St. Petersburg tours are usually 15-30% more expensive, and from other cities – even more. The farther to the east and the smaller the city, the higher the cost of tours in Turkey. Alas!
The number of stars in the hotel
In Turkey, there are a lot of hotels of different stars and levels. The cost of rest in them varies not so much. Look at the prices of tours for two people for a week in the summer season:
2/3 stars – from 40,000 rubles
4 stars – from 45 000 rubles
5 stars – from 55 000 rubles.
Of course there are exceptions when the price is influenced by last minute tours or early bird deals, but in general the ratio is always about this.
You don't have to be an Einstein to understand that a five for 55 thousand, a five for 100 thousand and a five for 200 thousand rubles are completely different things. The first hotel will be closer to a three than to its counterpart for 100 thousand. Keep this in mind when buying a trip to Turkey. Hotel stars are often just a marketing ploy, and you should not dwell on them too much. It often happens that three for 60 thousand is better than five for the same price. Don't just chase the stars, but carefully read the hotel reviews, look at its location, room size, freshness, quality of services and entertainment.
It's very easy to choose a good hotel by description and reviews on Travelate and Level.Travel websites – that's why we love them. When searching for a tour check the "Excellent" box in the "Rating by Reviews" in the filters to filter out all the bad hotels, like the picture below.
To have a carefree and enjoyable vacation in Turkey, choose your hotel carefully. I do just that
The duration of the holiday
If possible, try to buy a tour to Turkey for a longer period, because in terms of the cost per day of rest it is more profitable. If the tour for two people for a week costs 40 thousand rubles, then a similar tour for two weeks will not cost twice as much, but about 50-55 thousand rubles.
"All inclusive".
The two most cherished words for the vast majority of holidaymakers in Turkey. I would not be surprised if one day they are included in the name of the country, they are so strongly associated with it. Almost all package tourists prefer to buy a trip to Turkey with this type of food.
Given the high demand, competition and low food prices, all-inclusive tours to Turkey are only slightly more expensive than tours without meals. If the latter cost from 40 thousand for two people for a week, then all-inclusive tours – from 45-50 thousand. Again, I remind you to pay attention to tourists' reviews – see what people write about the food in a particular hotel. In the cheapest hotels are usually fed badly, monotonous, and sometimes vacationers even have questions about compliance with sanitary norms. So read the reviews!
All-inclusive" tours to a good solid three in Turkey usually cost from 60 thousand rubles for two – a normal price for a hotel with excellent reviews and good food. AI vouchers for a good five do not usually cost less than 80-90 thousand rubles.
A selection of good Turkish hotels: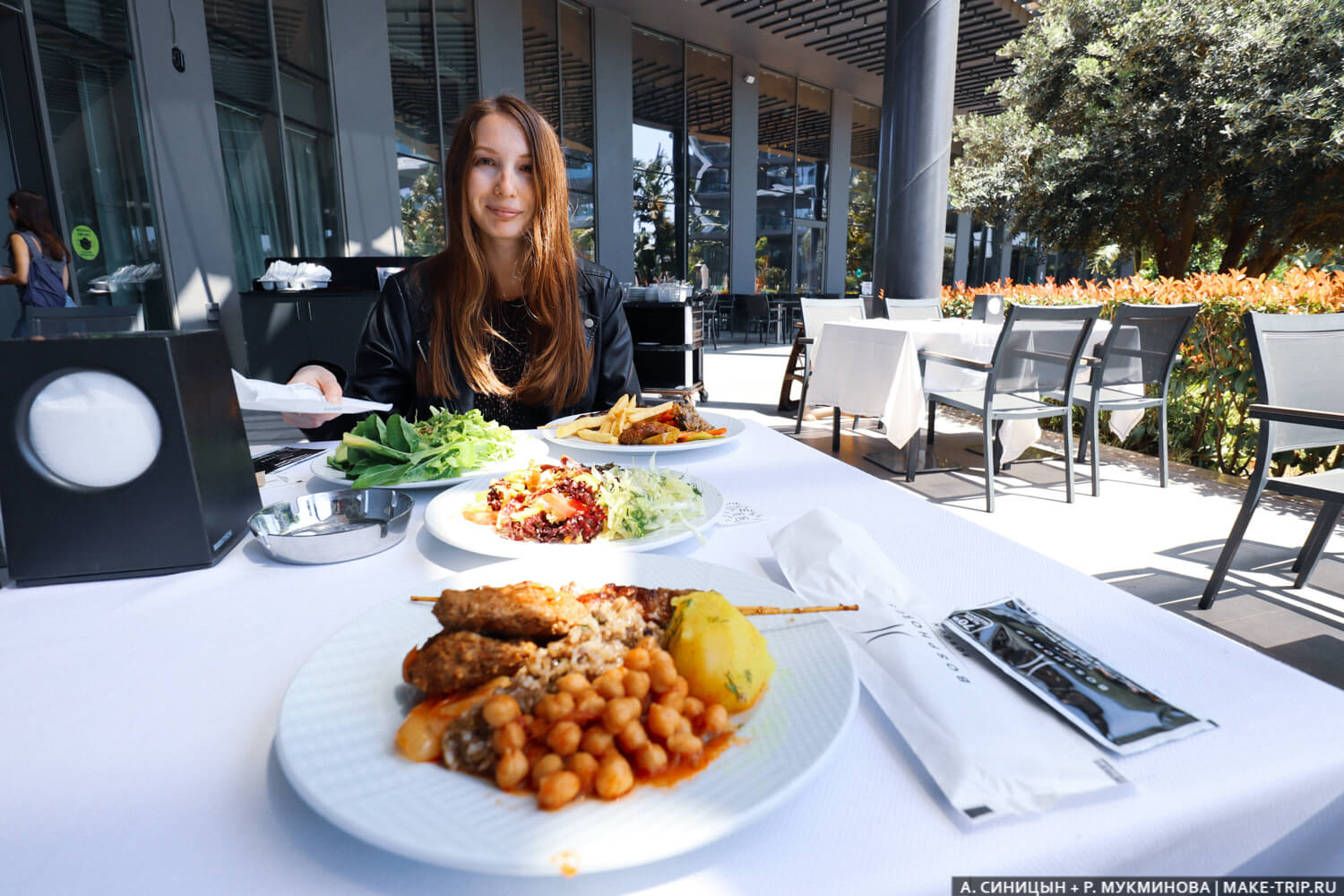 Lunch at our all-inclusive hotel in Side.
Cool AI hotels.
I'm very picky about hotels, so for our Turkish vacations I always choose them thoughtfully and at length. Here are the proven hotels in Turkey, where we vacationed on our own with the AI system. In summer, tours to these hotels cost 100-200 thousand rubles for two people, in the off-season – twice cheaper.
Aska Lara Resort & Spa 5* in Antalya, Lara district. It has its own sandy beach, water park, spa, two tennis courts and a huge area with pools and entertainment for children. It is designed primarily for foreigners, but Russian-speaking tourists during the pandemic also began to go there. I have the most pleasant memories of the hotel.
Sunprime C-Lounge 5* in Alanya. This is a stylish, cool, intelligent hotel near the center. Only for adults. They pamper you with seafood and play live music in the lounge. Holiday both foreigners and ours.
Bosphorus Sorgun 5* in Side. A large and stylish hotel aimed at the Russian speaking public. Suitable for both young people and vacationers with children. Read our review of this hotel.
Kleopatra Atlas 4* in Alanya. The hotel is quite modest, without frills in design, but with a chic location – right next to the Damlatas Cave and Cleopatra Beach. Holidays are inexpensive, but the food is very tasty and varied. Holiday both foreigners and Russian-speaking tourists. Read our review of Kleopatra Atlas.
Our hotel Aska Lara Resort & Spa 5* in Antalya.
No meals
How much are the cheapest trips to Turkey? Tours for two people for 7 days without meals usually cost from 40 thousand in summer and from 30 thousand in the off-season. Discounted tours for the same period of time can cost even 1.5 times cheaper. Such inexpensive trips imply accommodation in the most modest hotels with three to three stars or no stars at all and with average rating by the reviews of tourists. For 50 thousand rubles you can already buy a tour to a good hotel with a rating of 4.5-4.9 out of 5 on Travelate.
Expensive and cheap resorts
Cheap resorts: Alanya, Antalya, Kemer. Summer tours for a week cost from 40 thousand rubles for two people.
The average segment: Side, Marmaris. Tours at these resorts cost from 50 thousand.
Expensive resorts: Belek, Fethiye, Bodrum. Summer tours, even to the usual three-three cost from 60 thousand rubles and above.
This breakdown of resorts is precisely the cost of travel from Russia. But in general, I can say that Turkish resorts are almost the same price level. Everywhere you can find low-cost guest houses and luxury resorts. Everywhere there are cheap diners, and posh restaurants. Turkish resorts are very democratic and diverse. The only exception is Belek – it is the only major resort is focused on luxury holidays, although there are very inexpensive hotels 4 * and 5 * for the mass market.
Choosing a resort, keep in mind and the specifics of the contingent vacationers. In some places the cheapest Turkish resorts – it is a typical Gelendzhik: Russian pops, red as crayfish tourists, family showdown on the beach and other quirks of the national leisure of people unburdened by the norms of etiquette and cultural behavior. If you want a quieter holiday, then choose smaller resorts with a higher price tag. Equally thoughtful choose a hotel.
We compare and find out what is better: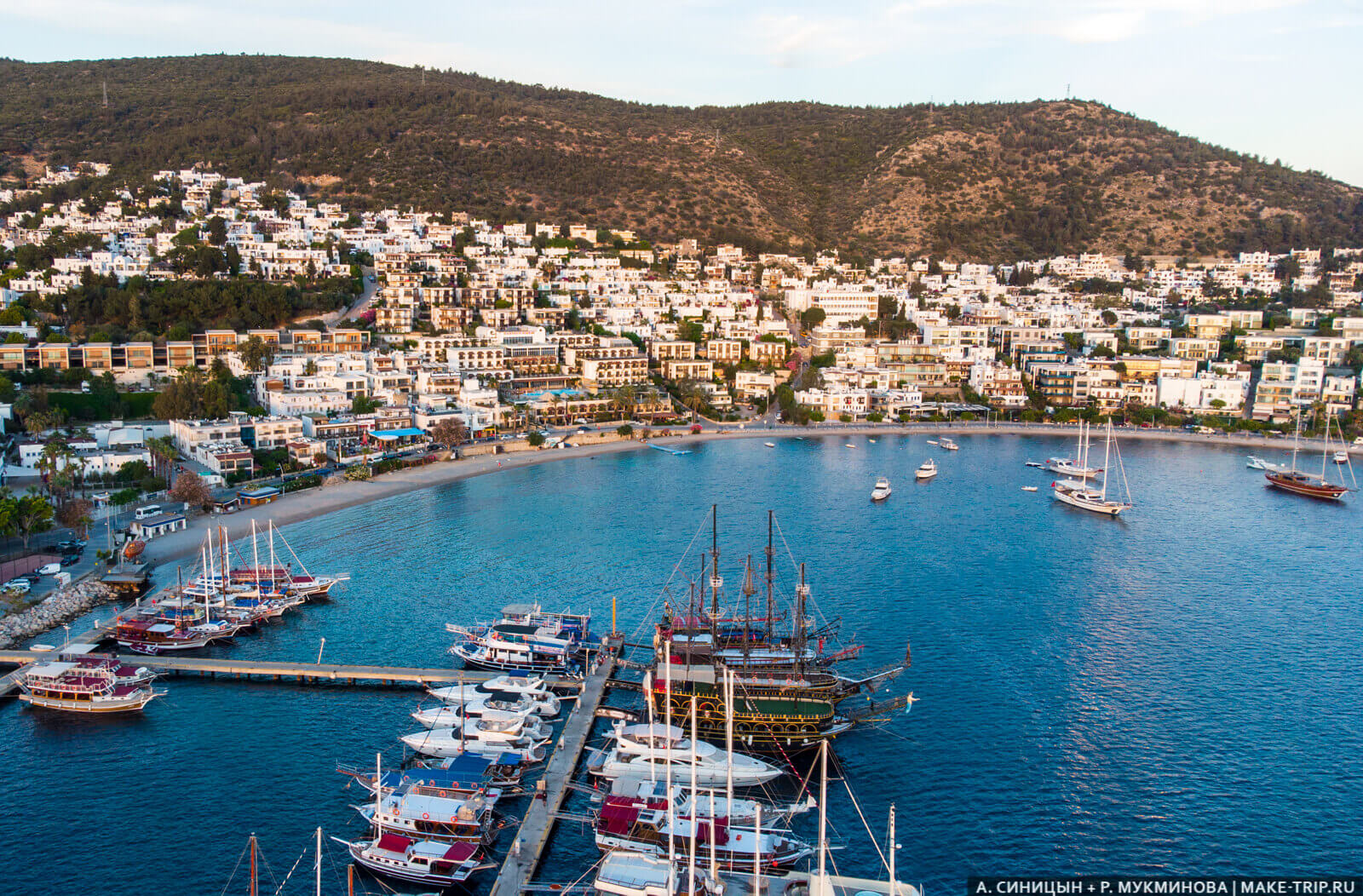 Bodrum is a wonderful resort on the Aegean Sea. We liked it very much! This is another Turkey, unusual and unknown to the main mass of tourists. This resort is more like Europe than Turkey. By the way, it is here where the Istanbul bohemia loves to relax.
The season
Most expensive way to Turkey in July, August and the New Year. This is the peak season, a lot of people come, the prices reach the ceiling.
In the fall, winter, spring and even in June, prices are lower. Velvet season at the resorts lasts from September until the end of October – it's the perfect time for a comfortable and inexpensive vacation. Keep in mind that in low season you can chic out and take a tour to a cool "five star" twice cheaper than in summer. The most savvy tourists regularly take advantage of it.
In summer there are a lot of hot deals because there are a lot of charter flights and all the hotels are open. But the cheapest tours in Turkey are still available only in the off-season. In the fall and spring there are tours that cost only 15-20 thousand rubles for two people for a week of rest. Of course, for such a price will be the most basic hotels, but if you raise the budget for his rest to 30-40 thousand, then you can already buy a tour to a good hotel.
I wish you a pleasant vacation in Turkey! On the photo I admire the view of Kemer from the mountain Chalish.