How much money to take to the Dominican Republic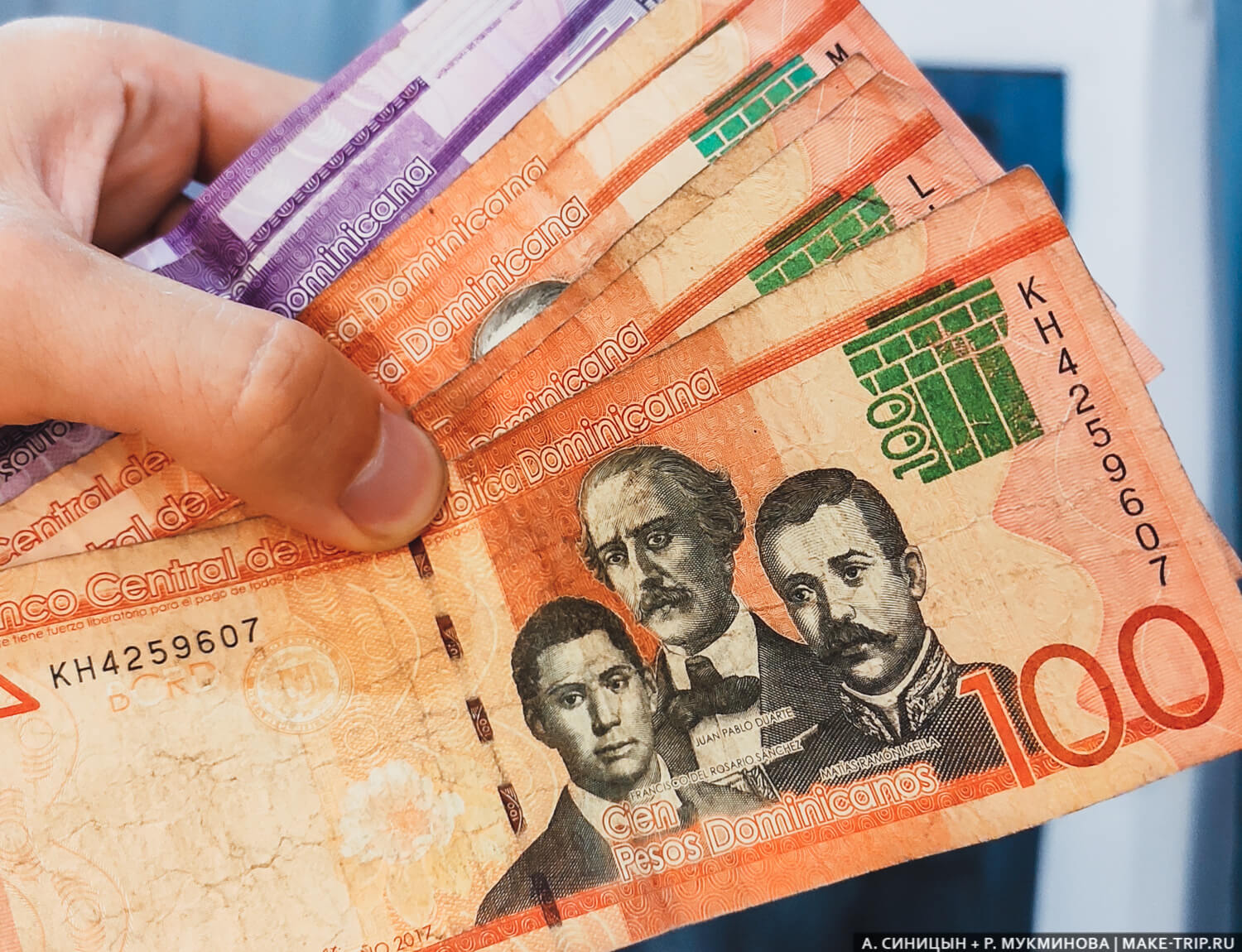 Find out how much money to take to vacation in the Dominican Republic in 2022. Current prices for food, entertainment, tours and shopping. At the end of the article, consider expenses for a 10-day trip for one person.
Content:
Food
Currency exchange rate: 10 Dominican Pesos (DOP) ≈ 14 RUB.
It is more profitable to go to the Dominican Republic on an all-inclusive tour to enjoy the beach vacation and think about nothing. Moreover, in small resorts the choice of cafes is small, the cooking is average, and the prices are not the lowest. A breakfast of one course and soft drink is 300-450 DOP, and a combo set at McDonald's – 330 DOP. For a budget meal three times a day, budget at least 1,200-1,500 DOP.
Food in restaurants is expensive. The average bill for a two-course dinner with dessert and a soft drink is 700-1200 DOP. How much money to take for food so as not to deny yourself anything? We advise to plan from 3500 DOP per day.
If you still decide to save money, the most budget option for self-catering – rent an apartment with a kitchen and cook at home. The stores sell fruit for 40-60 DOP per 1 kg. Rice, pasta and potatoes cost about 50 DOP per 1 kg, chicken meat – 250 DOP, and beef – 350 DOP.
Vladimir: "Fruit prices in the big Ole store: mango – 23 pesos, pineapple – 64 pesos, papaya – 11 pesos per pound, avocados, bananas, rambol and others – up to 30 pesos. I must say that the fruit is of the highest ripeness and excellent taste."
Dinner at a 4* hotel in the Dominican Republic. Food in restaurants is expensive, the choice in the store is poor, so do not tempt fate and take "all inclusive". Street Café. Photo: unsplash.com / @sea_of_starss.
Excursions and entertainment.
To get to know the Dominican Republic better, plan trips to interesting places. How much money do I need for travel and entertainment in the Dominican Republic? Guided trips are expensive – an average of DOP 5,500, which is $100. Prices for popular tours in the Dominican Republic:
Saona Island – 4,000-5,000 DOP
Santo Domingo sightseeing tour with a visit to the Columbus lighthouse – 5000 DOP
City of artists Altos de Chavon – 1700-3700 DOP
Manati Park – 2,000 DOP
Samaná Peninsula – DOP 13900
sea fishing – from 5,000 DOP
jeep safari – from 5,000 DOP
Swimming with dolphins – from 6200 DOP.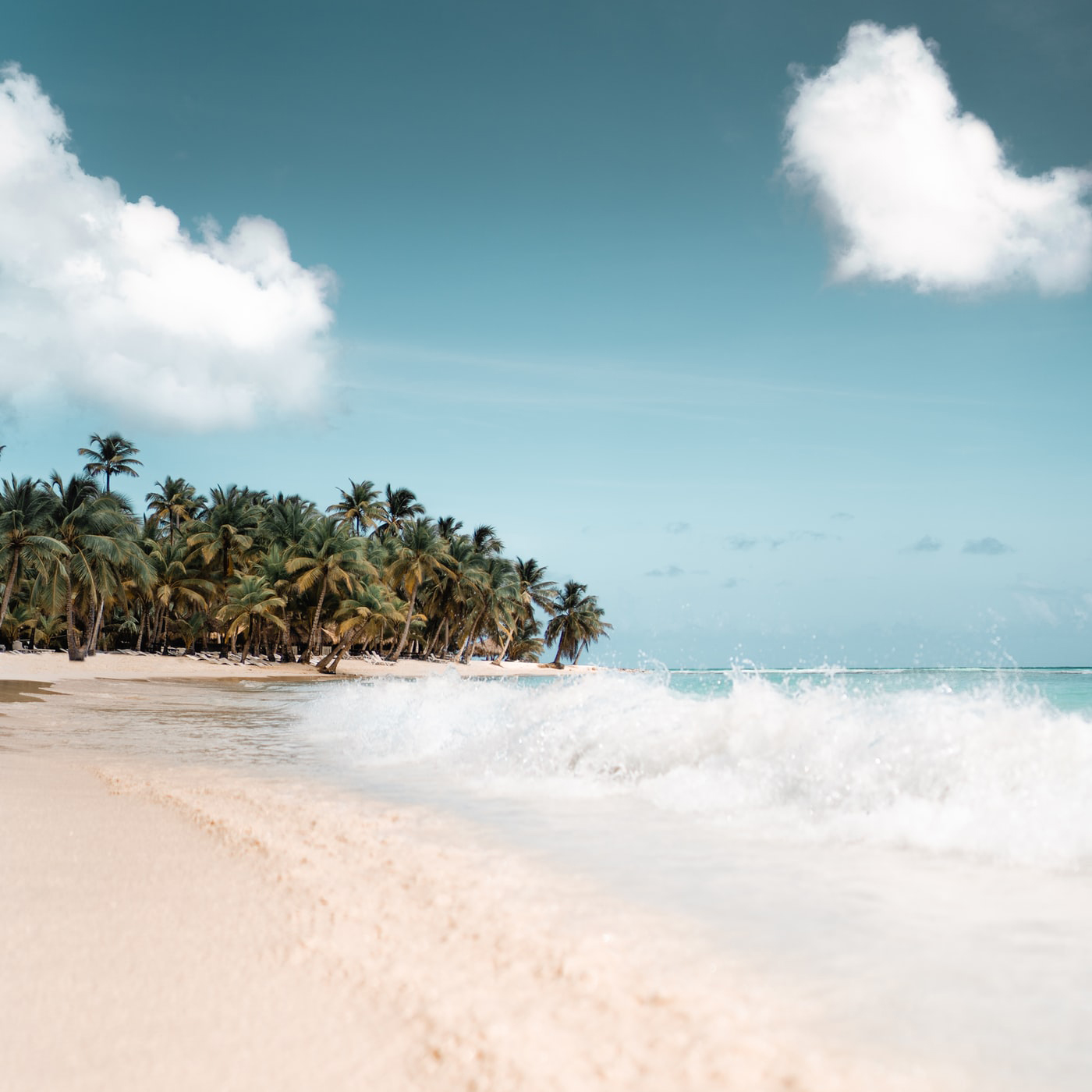 Saona Island beach. Photo: unsplash.com / @kamilkalb.
Shopping and souvenirs
Most tourists bring home great Dominican coffee. One pound (0.45 kg) of coffee costs 230-250 DOP. Cigars sell for 170 DOP apiece. The price of the popular Brugal rum depends on aging. Bottles are on sale for 270 DOP and 7000 DOP. Brugal Extra Viejo rum at 1,400 DOP is considered a good souvenir.
If you want to bring expensive gifts, pay attention to amber and semi-precious mineral larimar jewelry. Small jewelry costs from DOP 5,500.
We advise picking up coffee, cocoa, cigars and rum at the big malls or local shops. You'll pay considerably more for these items in resort areas.
Take plenty of small bills, as there are real problems with change here. If you want to buy a trinket for $1 or $2 at some flea market, but you don't have $1 bills, the vendor will just say he doesn't have change. That's how vendors force tourists to choose either more expensive goods or leave them a tip.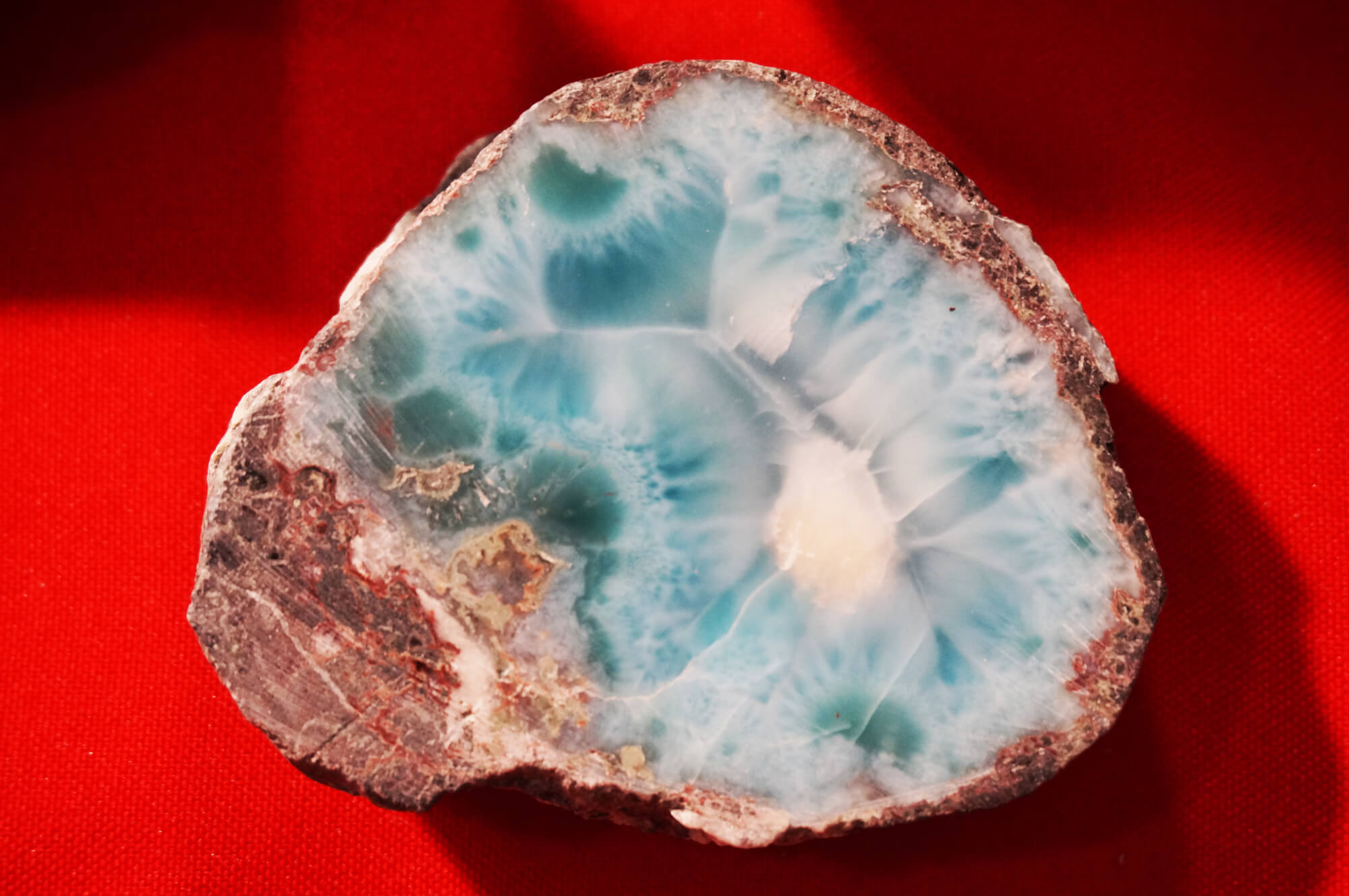 Larimar is mined only in the Dominican Republic. Photo: jonnysek / Depositphotos.com.
Transportation
The most popular public transportation in the Dominican Republic are mini-buses or passenger cars that follow a specific route. Locals call them Carros, Conchos or Caro Publicos. The train for short distances costs 10-12 DOP, and for long distances it does not exceed 25 DOP.
In Santo Domingo and Santiago, there are large OMSA buses that cost 5-10 DOP to ride. Metro Buses and Caribe Tours are convenient to travel between cities. For a 200-230 km trip you will pay 550-600 DOP.
How much money does a cab spend in the Dominican Republic? Cab drivers work without meters, so you have to negotiate the price. Sometimes the prices are fixed. They are posted on signs in hotels and shopping malls.
Cab drivers charge 45-60 DOP for getting into a cab and 5-10 DOP for each kilometer. Some drivers take passengers by time: 1 hour costs 100 to 200 DOP. A 5 km trip around Santo Domingo will cost 150 DOP. Cabs from the airport to the resort areas are more expensive.
The most convenient way to go with Uber – in the app you see how much the trip will cost, and the money will be deducted from the card at the end of the trip.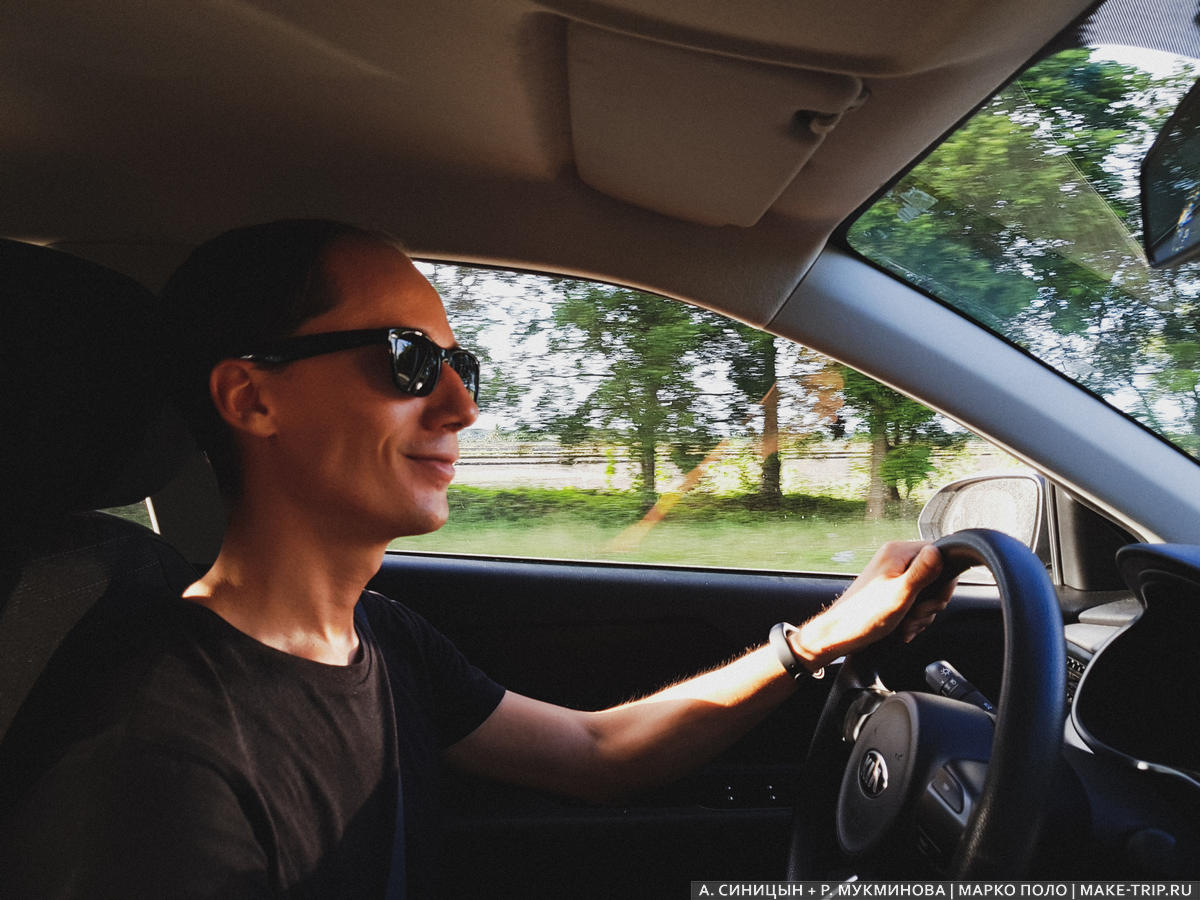 Our website editors Alexey Sinitsyn and Renata Mukminova rented a car while vacationing in the Dominican Republic and drove across the country. Renting a car is more expensive than in Europe. You are advised to look for a car online at Rentalcars.com – it's cheaper and safer than going to the offices on the spot. Kia Rio at the airport of La Romana will come out for $ 42 a day, but if you book in advance, there are options for $ 27.
Conclusion: How much money to take to the Dominican Republic
If you vacation without all inclusive and want to spend less, take $350-400 to the Dominican Republic. Three meals a day for 10 days for one will cost $270, excursions and entertainment will cost $50-90, shopping and souvenirs will cost $20, and public transportation will cost $20.
For a comfortable holiday in the Dominican resorts we suggest taking $800: meals – $350, 2 excursions – $160-180, shopping and souvenirs – $120, 3-4 cab rides – $150. Learn how to vacation for two in the Dominican Republic for $1,000.
How much money to take to the Dominican Republic for 10 days to live worry-free in a tropical paradise? For a luxury vacation you need from $1300: food – $600, 3 tours – $240, shopping and souvenirs – $200, regular cab rides – $260.
Natasha: "In the Dominican Republic, although there is a lot of entertainment, you do not have to spend a lot of money. My husband and I stayed for two weeks in an all-inclusive hotel, went on excursions, went fishing and did not deny ourselves anything at all. In the end, we spent for two during this time, only 20 thousand rubles.
What are the prices in the Dominican Republic and how much money to take
Let's find out what money in the Dominican Republic, what currency to take, where to change or cash. Let's go!
Currency in the Dominican Republic
The national currency in the country is the Dominican peso. There is also an analogue of our kopecks – centavos (1 peso = 100 centavos) which you won't find in the calculations.
The exchange rate of the peso to the U.S. dollar in 2022: $1 = 58 (pesos). By the ruble: 1 peso = 1.36 rubles. When converted into rubles, the rate should be increased by a quarter, e.g., 200 pesos equals 250 rubles.
DOP or RD$ – so pesos are indicated on price lists, and sometimes they may leave $ for reduction. Do not be frightened, it's not dollars, but pesos.)
Cash or Card
If you are not going on an independent vacation, you will most likely stay at an all-inclusive hotel. However, you may need to do some shopping at some point.
For example, you want to rent a car, buy some beach accessories, go on excursions or just buy fresh fruit or Dominican rum.
In some cases you can use a credit card, but sometimes it will be just impossible – for example in a fruit market or in a small store. You will have to pay in cash.
You have to take dollars from cash – you can either use them to pay or exchange them for pesos in exchange offices. If you have a card (say, Sberbank), then you can immediately withdraw pesos at an ATM, for example, in the Popular banco Dominicana.
Read more about what money to take to the Dominican Republic, as well as bank cards, banks, and exchangers.
What are the prices in the Dominican Republic
Prices in the Dominican Republic in tourist spots and where the locals shop will be different. We'll try to give you the average cost of various goods and services.
Food Prices Dominican Republic
If necessary, you can buy some products in local stores. Here are the average prices of basic products on the example of the local supermarket chain National:
Bread 25 pesos ($0.4) – 33 rubles
Butter 100 g 90 pesos (1,55$) – 115 rubles
Eggs 100 pesos ($1.72) – 125 rubles
1 kg of rice 110 pesos ($1.1) – 85 rubles
1 kg of potatoes 60 pesos (1 $) – 75 rubles
1 kg of Marlin Steaks 380 pesos ($ 6,6) – 500 rubles
Pasta, a pack of 0.5 ru 80 pesos ($ 1.4) – 105 rubles
Meat pork beef, 1 kg 800 pesos ( $ 14) – 1050 rubles
Chicken or minced chicken, 1 kg 280 pesos ( $ 5) – 375 rubles
Large whole lobster, 1 kg 1,000 pesos ($ 17.5) – 1,315 rubles
Milk 50 pesos ($0.8) – 63 rubles
Spaghetti 25 pesos ($0.4) – 33 rubles
1 kg of mango 70 pesos ($1.1) – 85 rubles
1 kg of bananas 14 pesos ($0.24) – 20 rubles
Don't be surprised by the $ on the prices… these are not American dollars, but pesos! (Photo © Living-Learning Programs / flickr.com)
As you can see the food prices are comparable with the Russian prices, except that pork/beef is more expensive, but the lobster is one of the cheapest I've ever seen.
Also, fruit in the republic is much cheaper. And how delicious they are!
Here's how delicious pineapples grow in the Dominican Republic, the prices are also very tasty )) (Photo © Kenya Allmond / flickr.com)
See more fruit prices in the Dominican Republic with photos and ripening times by season.
And what does the cost of food turn out to be? If you cook yourself, it is very cheap rice with chicken or spaghetti with tuna and sauce. And fruits of course, especially bananas and papaya.
Video: Prices for products at the Super Pola supermarket
Alcohol costs
Alcohol locals drink only rum, vodka is difficult to find. Rum is also an integral part of all cocktails.
Beer lovers can't be envied either )). It's not very cheap, not even at all. And there are only two local beers to choose from – both are classic Euro lagers. There are also imported beers, mainly from Mexico and the U.S., but the price there is inhuman, starting at $5 (350 rubles) per bottle.
The only Dominican wine we have is sangria with a horrible label). Although if it tastes almost like in Spain, I think you can take it.
The rest of the wine is imported here – Argentina, Chile, USA and Europe, of course.
Prices for tours in Dominican Republic.
The prices for tours will directly depend on two factors: the size of the company and the tours themselves.
The Dominican Republic their large selection – from a boat trip to the beautiful islands in the Caribbean Sea to travel into the heart of the country where you can see how the Dominicans live.
The price range of excursions in the Dominican Republic is quite large – you can buy them at $35 per person, as well as at $300, and even more expensive. See prices and descriptions of excursions in Dominican Republic with photos and reviews on Tripster.ru – interesting excursions from locals in Russian!
If you come to the attractions on your own, but you'll pay too. Here is the cost of admission tickets to some attractions.
Three Eyes Caves – 200 pesos / $3,5
Eagle Cove Park – 150 pesos / $2.8
27 Waterfalls – 500 to 750 pesos / $9 to $13, depending on the route
El Limón Falls – 50 pesos / $0.9
Teleferico (cable car) xnj in Puerto Plato – $10
Admission to the park at Duarte Peak – 150 pesos / $2.8
Souvenir prices.
Prices for souvenirs are unlikely to surprise you, especially if you buy them in the stores at the hotel. The prices there are just outrageous!
The best way to buy souvenirs is at the markets, which can be located even near the hotel. However, the sellers there are a little spoiled, and if you buy a piece of goods (for example, one T-shirt), they can name a very high price and do not want to bargain! But if you buy goods in bulk, then you can do it with good discounts.
In mini-markets, gift shop prices are more affordable (Photo © JeffFollow / flickr.com)
What's the deal with souvenir prices in general? Let's say, magnets or jewelry made of coconut and shells cost about 150 pesos (200 rubles), paintings by Dominican artists – from 400 pesos (500 rubles), boomerang from Punta Cana – 400 pesos (500 rubles), and so on.
Read also how much rum costs in the Dominican Republic and what to buy as a gift.
Prices in cafes and restaurants
Prices for food in cafes and restaurants are of course very different – there are both easier and more expensive.
Let's take the menus in the cafes as an example:
Prices in restaurants for tourists are approximately as follows (in dollars and rubles):
Main hot dish – $10 / 750 rubles
Salad – $6-7 / 450-520 RUB
Cocktail – $5 / 375 rubles
Glass of beer – $4 / 300 rubles
Continental breakfast – $8-10 / 600-750 USD
At the local eateries there is usually no menu and the choice of meals is limited to literally 1-2 dishes. But you can get a full meal for about 300 rubles for one person. They don't sell alcohol in such places.
When my wife and I eat in a cafe or restaurant for tourists, then $ 30-40 is not less, and at the diner for the locals for only $ 10 dinners!
Cab and Transportation Prices
Cab. Transportation in the Dominican Republic is a mess. All the cab drivers here are divided into two groups: those who work with the AirBoard or Uber.
Those from the board – are surprising with their pricing: there trip from the airport to the hotel at a distance of 20 km will cost $50! The same Uber ride will cost you only $10-15.
But there is one problem. For some reason the cab drivers rebelled and the government blocked Uber in certain tourist resorts, such as in Punta Cana. But in the capital of Santo Domingo you are welcome. It is difficult to say how it will be during your visit, so find out on site.
Public transport. It is poorly developed in the country. There are few routes, the schedule is not very convenient, they do not go late.
Gua Gua is cheap local transport, sort of a minibus running both within the city and connecting nearby cities. The fare, as in Russian "Gazelles", is paid to the driver.
The estimated cost to travel between major cities: from Punta Cana to Santo Domingo – 400 pesos / $7, from Santo Domingo to Puerto Plata – 450 pesos / $8.
In the Dominican Republic is popular motorcycle cab – the cheapest and fastest way to travel short distances. They take up to 2 passengers, in fact, you go in 3, like in India))
Rental car / gasoline / parking costs
Dominican Republic is not the cheapest country for a vacation, renting a car also comes out a penny.
On average a day renting a car with insurance will cost $35-40.
There are also toll roads, although 90% of the roads are free. The prices for the toll sections are different. For example, from Santo Domingo to the Samaná Peninsula will cost $10.
For gasoline: $95 a liter (about 100 rubles), diesel – $0.9 a liter (68 rubles).
Parking is usually free, but sometimes locals ask for a penny, even with a badge and a valet vest go, asking $1-2 )) It's up to you whether to give it to them or not.
Read our article about how to rent a car in the Dominican Republic.
Internet and mobile communications
Now let's find out what the internet and cell phone prices are. Mobile Internet connection costs about $3.
There are packages for tourists for 1-3-5 days. For example, a five-day "allim" will cost about 140 pesos (almost $3). In this case, every 5 days you will need to buy a new package.
You can share the Internet if you want, which means one sim card for two will be enough. In total a SIM card with internet for a couple of weeks will usually cost $10.
How much money to take in the Dominican Republic
Now you know all about the prices in the Dominican Republic for various goods and services and will be able to make up your budget for the rest.
If you'll be vacationing mostly in an all-inclusive hotel, that's one story. If, however, you plan to live independently, eating in cafes or buying food in stores, go on excursions or rent a car – that's a completely different story.
We had a rest in a hotel all inclusive, we spent 20000 p. for 14 days.
There are many activities in the Dominican Republic – from diving to fishing, but it is not necessary to spend a lot of money. My husband and I spent 14 days in an all inclusive hotel, went on excursions and fishing, but in general, in what little we denied ourselves )). In the end, we spent during this time, a total of 20000 rubles. Not enough, but also not so much!
If you vacation without meals and want to not spend much, then take to the Dominican Republic, somewhere around $ 400 for one. Three meals a day for 10 days per person will cost $250-300, entertainment and sightseeing – $50-80, shopping and souvenirs – $25, cab and public transportation – $30. All, of course, approximately. I think you can calculate more accurately.
Video: So how much money to take to the Dominican Republic? Let's count!
Optimum – take a bank card and act according to the circumstances. Be sure to have a couple hundred American dollars with you, including 1-2-5-10 bills. They can come in handy!
Read also what money and cards to take to the Dominican Republic.
What are the prices for holidays in the Dominican Republic?
Learn the latest prices for holidays in the Dominican Republic, you can on the leading sites to find the best deals on tours, excursions and airline tickets.
Remember you can buy tours to the Dominican Republic cheaper on Travelata.ru – search tours in hundreds of tour operators! Use our promotional codes AF2000turcalendar for additional discount of 2000 rubles (tours from 100 rub), AF1500turcalendar 1500 rubles (from 80 rub), and AF1000turcalendar 1000 rubles (from 60 rub)!