How to fly cheap to Vietnam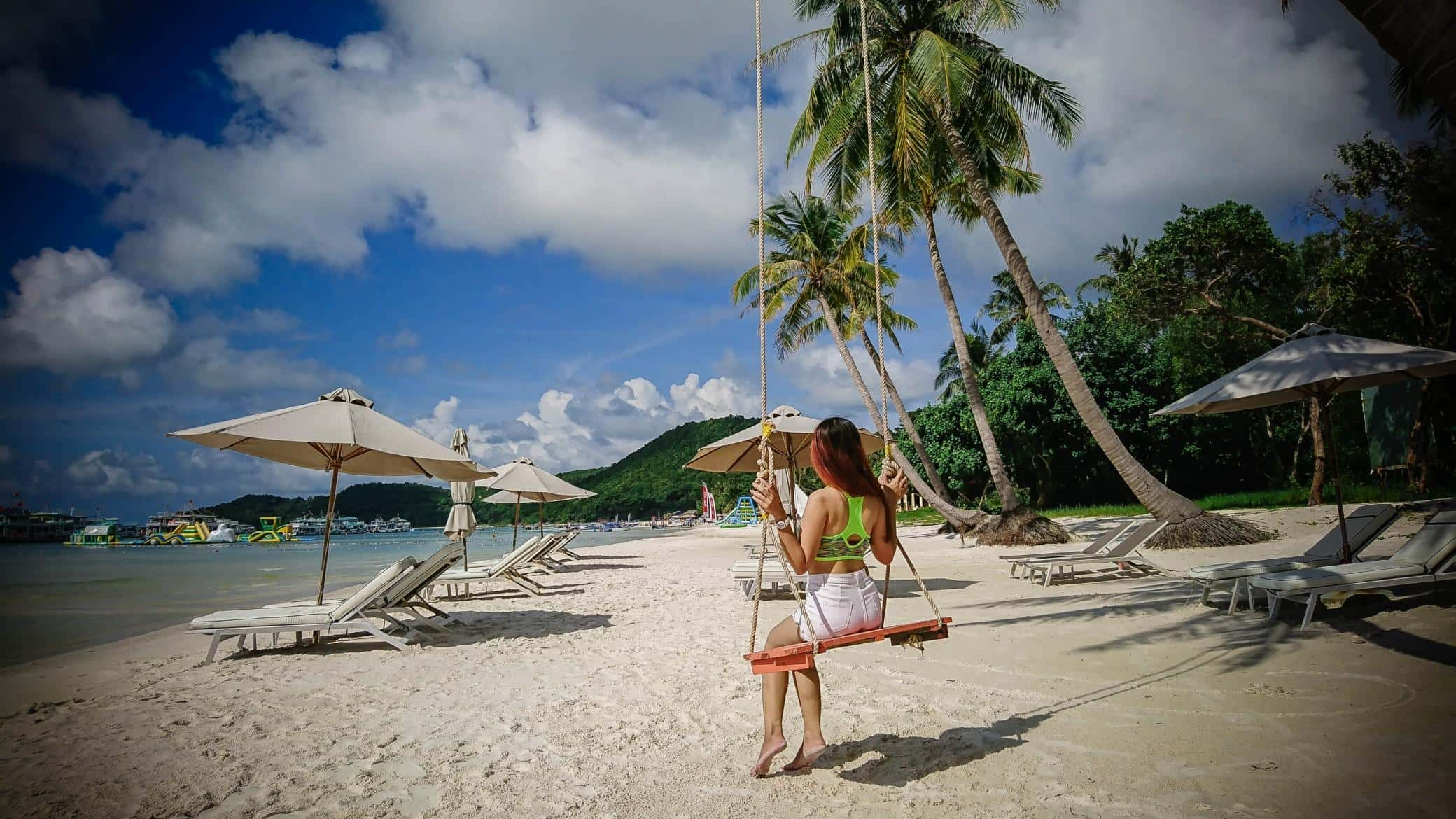 Vietnam
Vietnam is a country of "eternal summer", sunny beaches and amazing energy. People go to the Republic for recreation and finding their way, in search of themselves and for employment with subsequent naturalization. How to fly cheaply to Vietnam is a question that has a lot of answers and ToursVietnam offers to get acquainted with them.
Budget roundtrip, one-way flight is available to all travelers. To find the best option, consider all options, including connecting flights in other Asian countries and Europe.
Which city in Vietnam is the cheapest to fly to?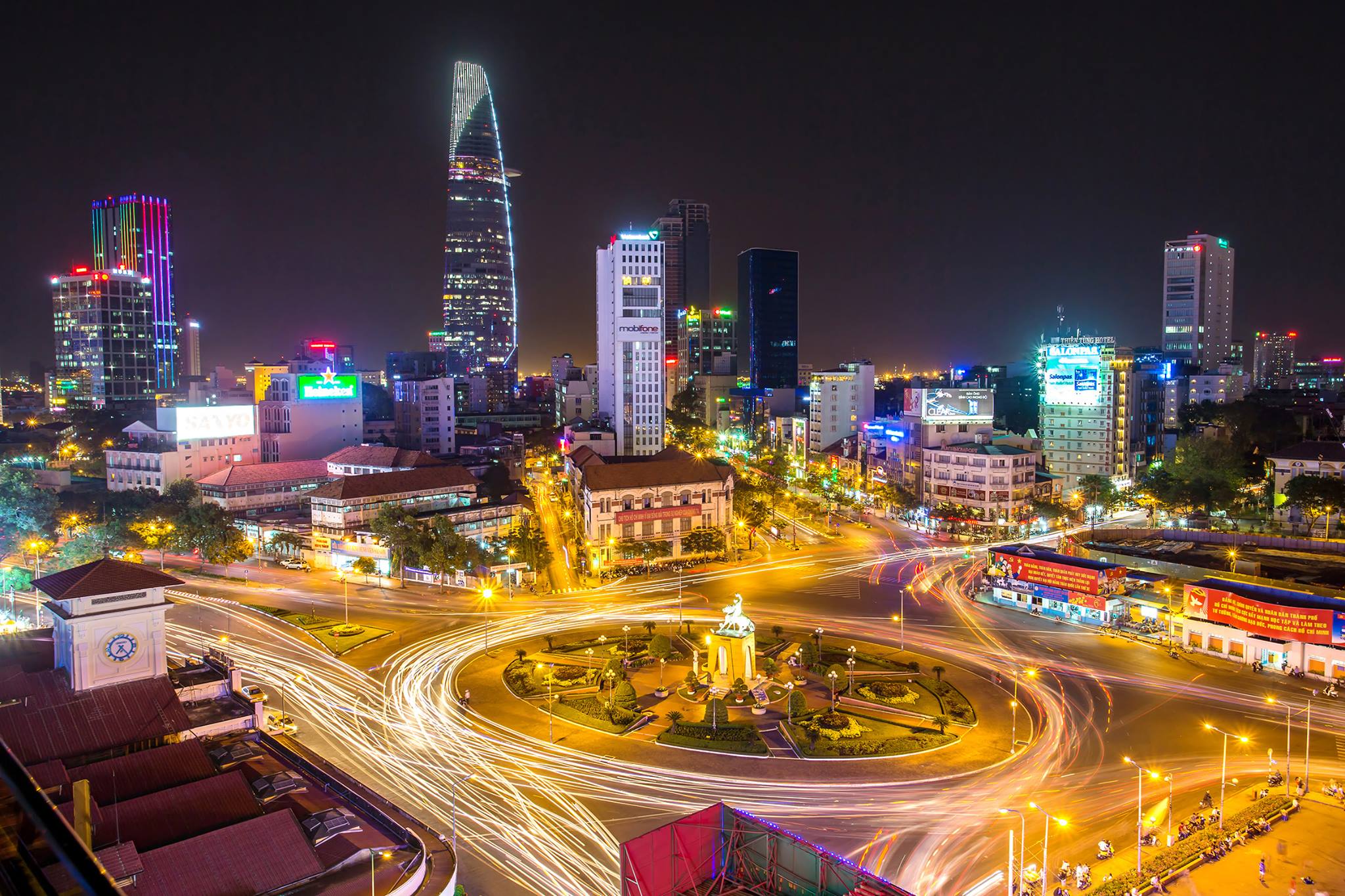 The country's capital Hanoi is to the north, and that is where most planes from other countries land. But if you want to go to the south, choose a tour with a landing in Ho Chi Minh City. It is located just in the southern part of the Republic.
Both cities are considered major arrival points, where all the world's airlines fly. Due to the wide variety, you can choose the best flight with a budget ticket price.
Experts estimate Ho Chi Minh City as more favorable in terms of flight. Beach lovers are advised to fly to Nha Trang, Da Nang, Phu Quoc Island. Flying prices are a bit higher, but you do not have to look for land routes and transportation.
Direct flights to the Republic of Vietnam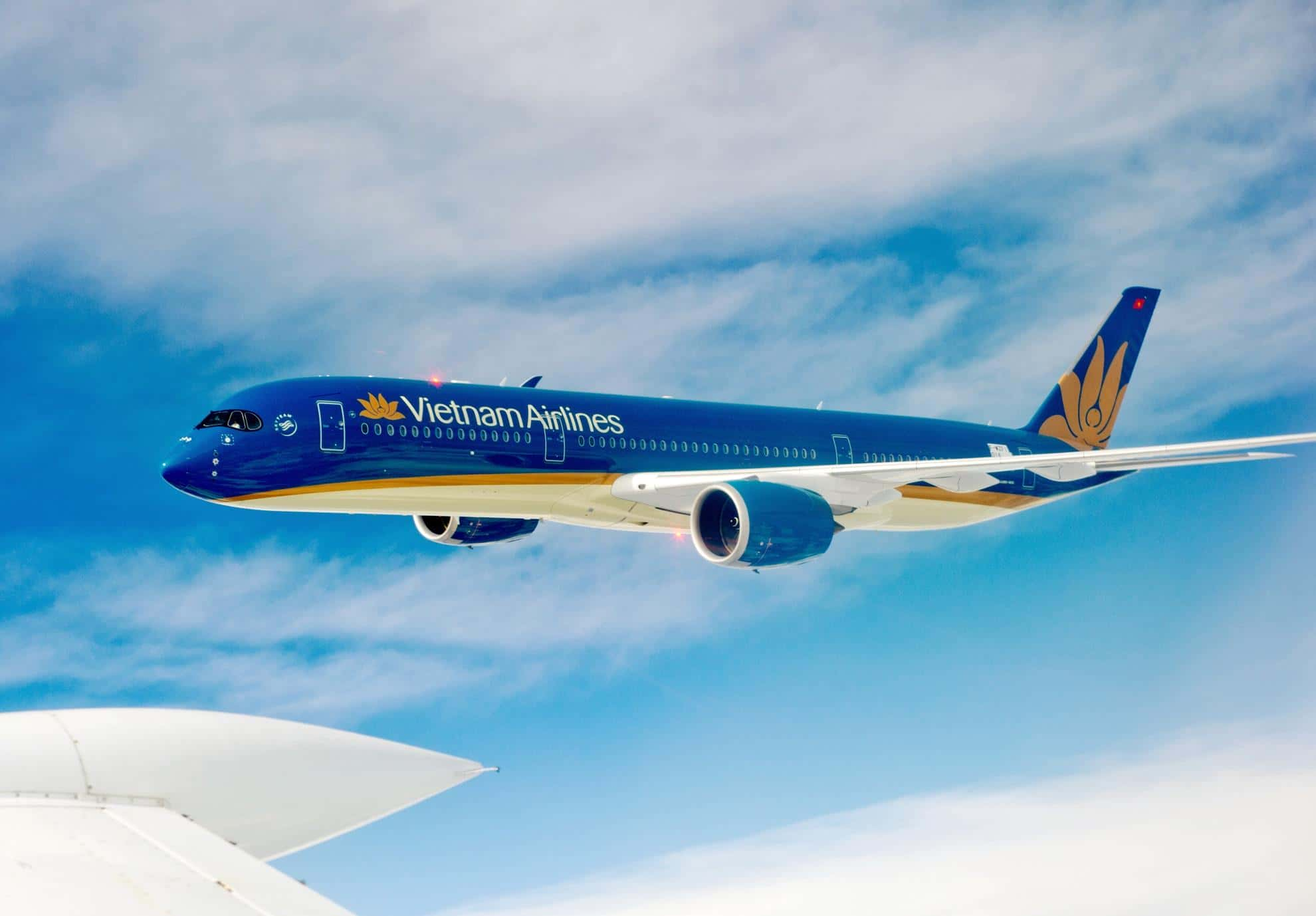 Direct flights are the fastest, but not the cheapest:
The direct route Moscow-Hanoi or Moscow-Ho Chi Minh City costs from 27,000 rubles. The prices are picked up at the lowest price, usually tickets sell much more expensive.
Aeroflot has the best deals. The total flight time is 9.5 hours.
You can also choose a direct flight with a starting point in Moscow. There are no flights to Vietnam from any other city.
When choosing a way to get to the Republic from St. Petersburg, Siberia, the Far East and other regions of Russia, you should take into consideration the cost of return tickets to Moscow.
But there is a way to avoid the long wait – find out if there are charter flights to Nha Trang. Carrier Azur Air offers tickets very rarely, they are bought separately from the tourist package.
Transit flight options to Vietnam
The transit route involves a connection in one of the cities in Russia, Asia, Europe. Tickets cost less, the duration of the flight is longer. Transiting in Abu Dhabi, Doha, Dubai is the best option for citizens in a hurry. The transfer wait time is not more than 4 hours, but you can save up to 30% of the ticket price for a direct flight.
Transit from Moscow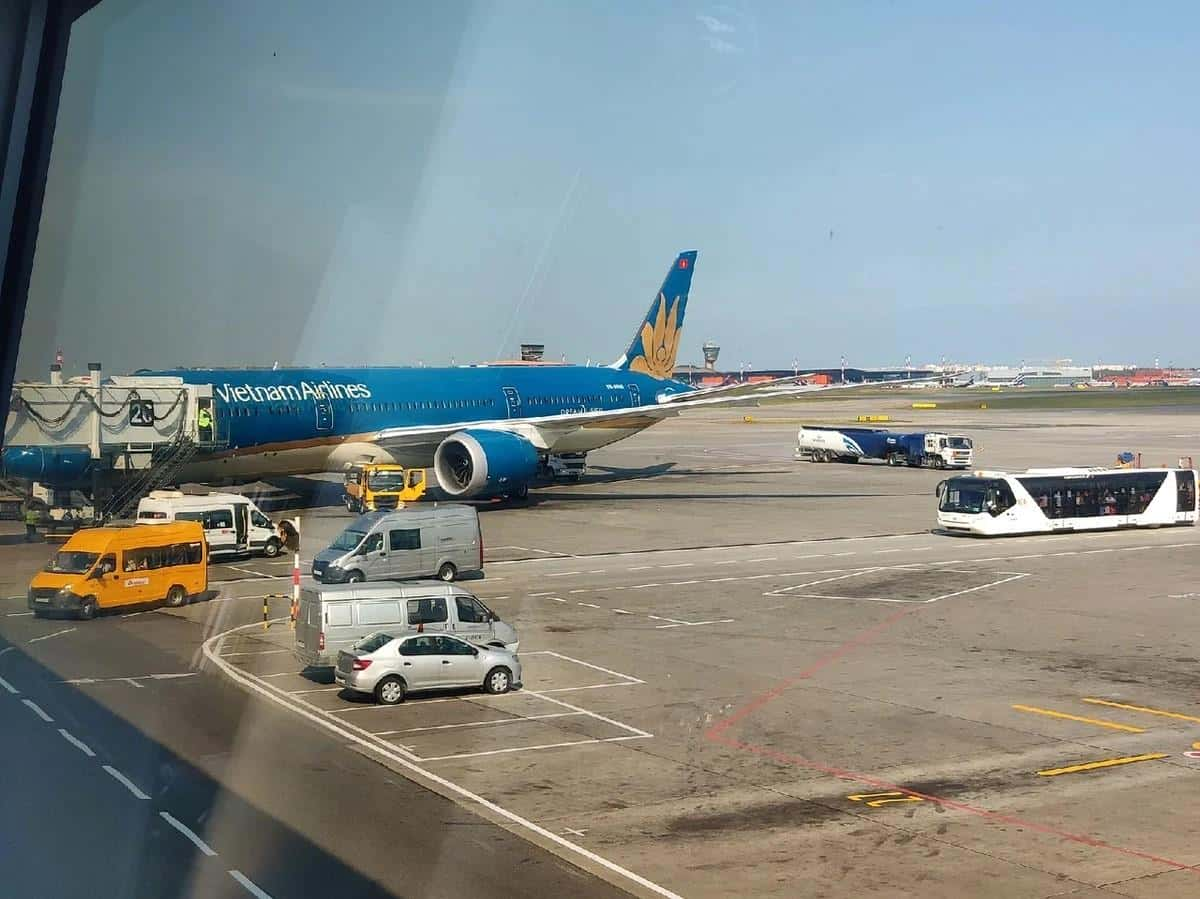 The largest number of the planes flies from the airports of the capital of the Russian Federation, including direct and transit routes to Vietnam. Tips for travelers flying from Moscow to Vietnam with connection:
Ticket prices start at 25 thousand rubles, cheaper tickets are sold out immediately;
the cheapest ways to Ho Chi Minh City and Hanoi – from 22 000 rub;
Tickets to Nha Trang and Da Nang are more expensive – from 25 000 rubles;
The cheapest way to Phu Quoc is to fly to the island for 22-25 thousand rubles.
If you find a lower fare than stated above, you should not hesitate – you should take it. As a rule, flights are operated by well-known companies, charter planes offer their options very rarely.
Transit flights from St. Petersburg and other cities of the Russian Federation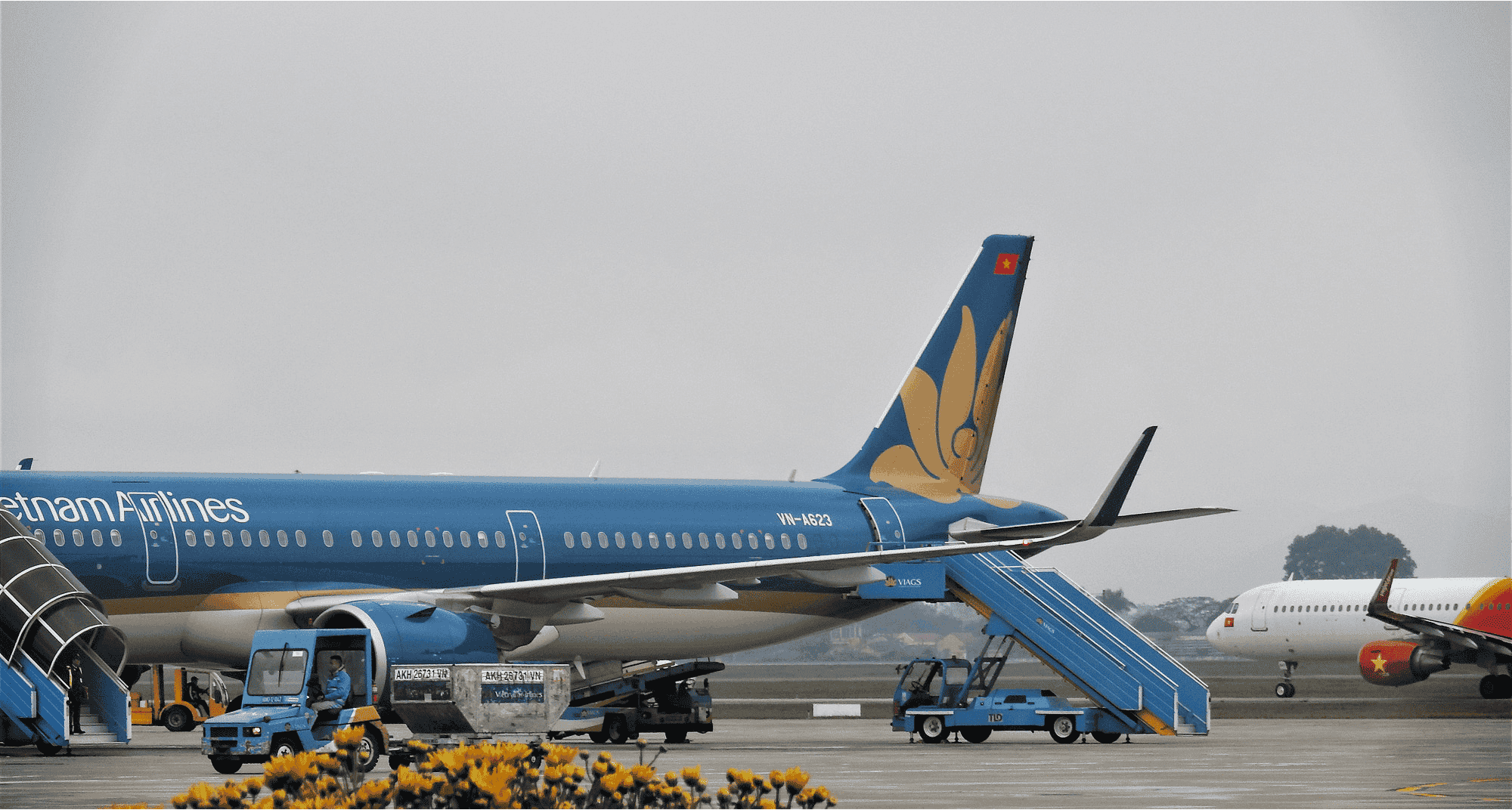 The price of tickets will be higher because transit connections are included:
To Ho Chi Minh City, Hanoi fly from 25000 rubles. This is the cost with two connections. With one connection the price starts from 30000 rubles.
One can get from Irkutsk to the capital of the Republic for 25 000 rubles and more. Connecting in Hong Kong, there will be time to explore the city.
From Novosibirsk, Ufa, Khabarovsk fly for the price from 30000 rubles, from Vladivostok – from 25000 rubles.
Buying a round trip ticket will be cheaper than a one-way ticket. Price formation in air travel is peculiar.
So a one-way ticket costs not half of the round-trip ticket, but up to 80% of it.
So even going to a country for a long period of time, trying to buy tickets at once in both ends.
One-way ticket is convenient if a traveler plans additional trips to other countries. For example, people go to Vietnam for a vacation in Thailand, India, China, and other countries.
Also a one-way ticket is bought by people who prefer to spend the winter not in cold Russia, but on the beaches of Vietnam. Such a vacation is difficult to plan before a certain date, so they do not take tickets "back", preferring to decide everything on the spot.
The price of a one-way ticket from Irkutsk, Vladivostok or Kazan will start from 18000 rubles, from Moscow and St. Petersburg – from 14 thousand rubles.
Promotions and special offers from airlines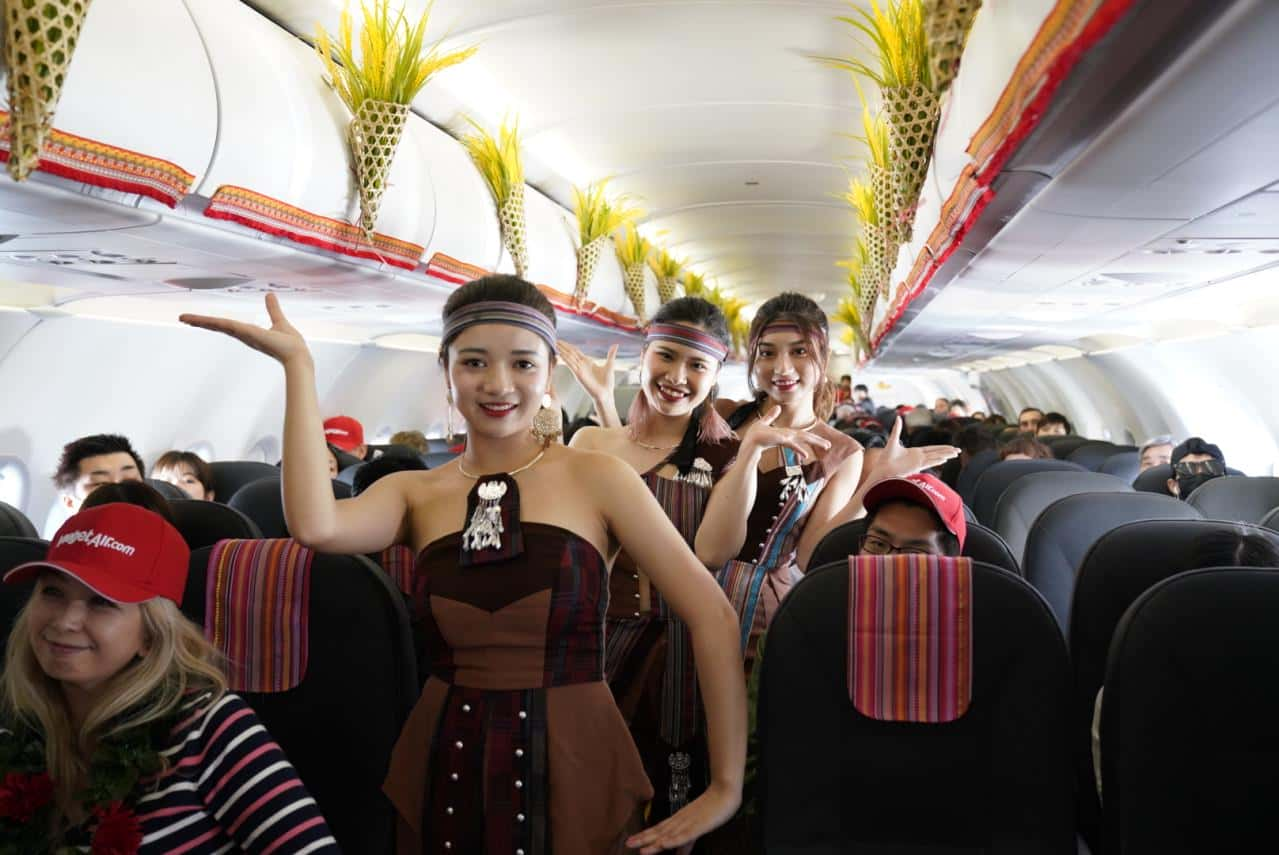 Promotions, discounts are a great way to fly to Vietnam for cheap and without loosing any money. So do people who have nowhere to rush and can wait for bargains. Sales are not a rare occurrence, with a frequency of 1-2 times a month, they hold every major airline.
If you have patience, you can wait for discounts of 3-5%. It's not much, but even a few thousand rubles saved will save the budget for more pleasant things.
On average, the cost of a ticket for the promotion is up to 23,000 rubles. It's not an "attraction of unprecedented generosity," but a significant cost reduction. Promotions are tracked on specialized sites, social groups, etc.
Last minute tours – advantageous flight to the Republic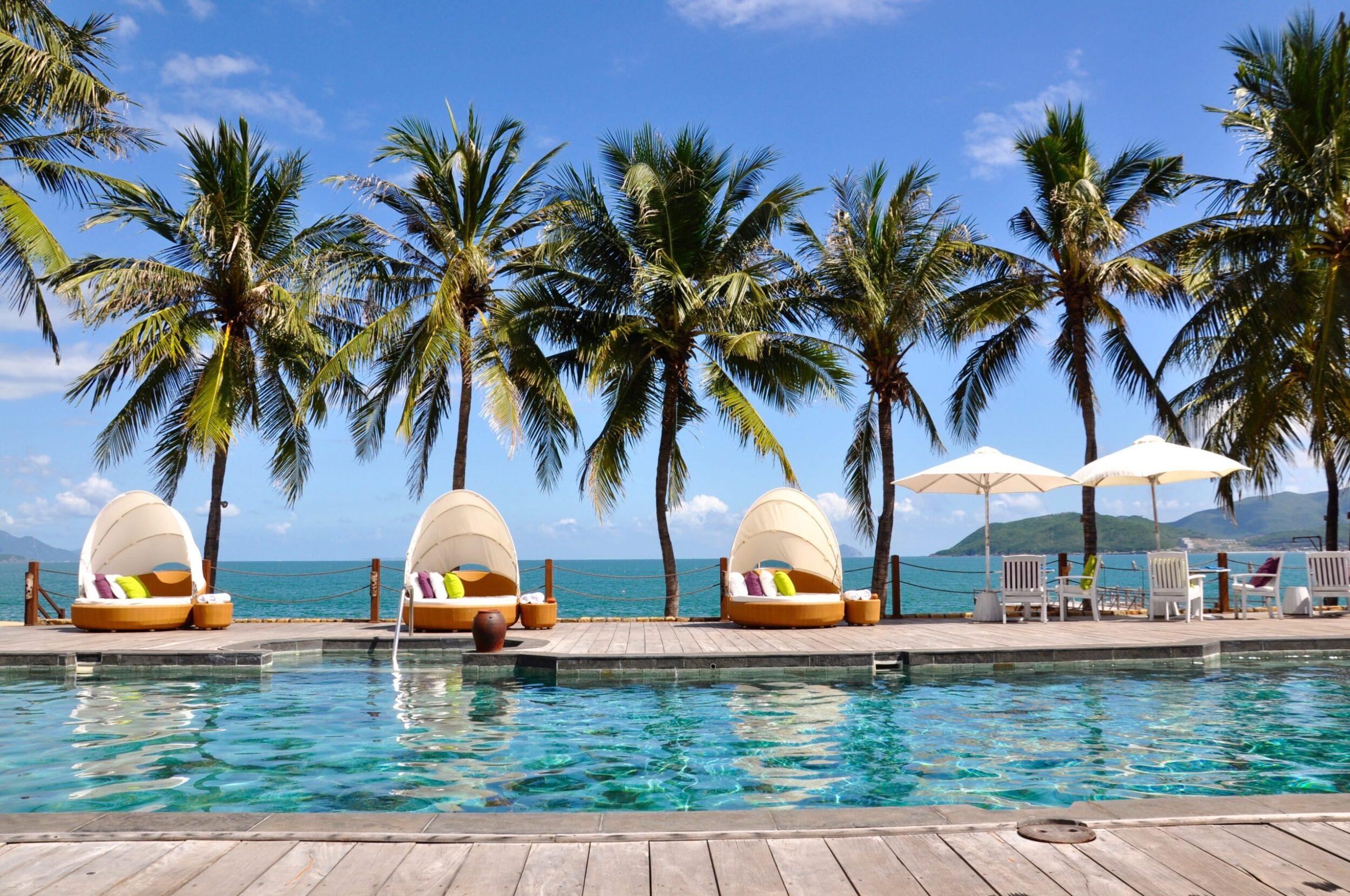 If you managed to find a hot tour – it's great luck. Experienced travelers do just that – they look for tours, the start date of which is in the next few days. Tour operators provide tours much cheaper than the cost of tickets for regular flights.
For example, a last minute trip to the Republic of Vietnam from the Russian capital for 7 nights will cost about 28000 rubles, and for 11 nights – from 30 thousand rubles.
The level of comfort remains the same, including transfers, travel insurance, accommodation, etc. Lower prices can be found on the sites of tour operators.
Finding the cheapest tour is not difficult:
compare the cost of tours operators on specialized sites (Level.Trevel);
to specify online availability of tours, the beginning of which is expected in the next 3-5 days;
book and pay for the tour.
It is important to pay attention to the reviews of travelers, operator's guarantees.
Cheap tickets for complex travel itineraries
A complicated route is a flight of the Moscow-Asia-Novosibirsk type. In this scheme does not involve following from the starting point to the end point at all. A traveler can get off in Moscow or an Asian city and stay there. Finding a complicated route will allow to reduce the flight cost for 4-6 thousand rubles.
Most often such routes are offered by Etihad. The carrier is well known for its comfortable conditions and numerous offers. For example, there are connections not only in Moscow, but also in other Russian cities and Vietnam.
In drawing up the route, look at all the offers of carriers. It is likely that there are already ready schemes with a budget cost.
Travel to Vietnam for New Year holidays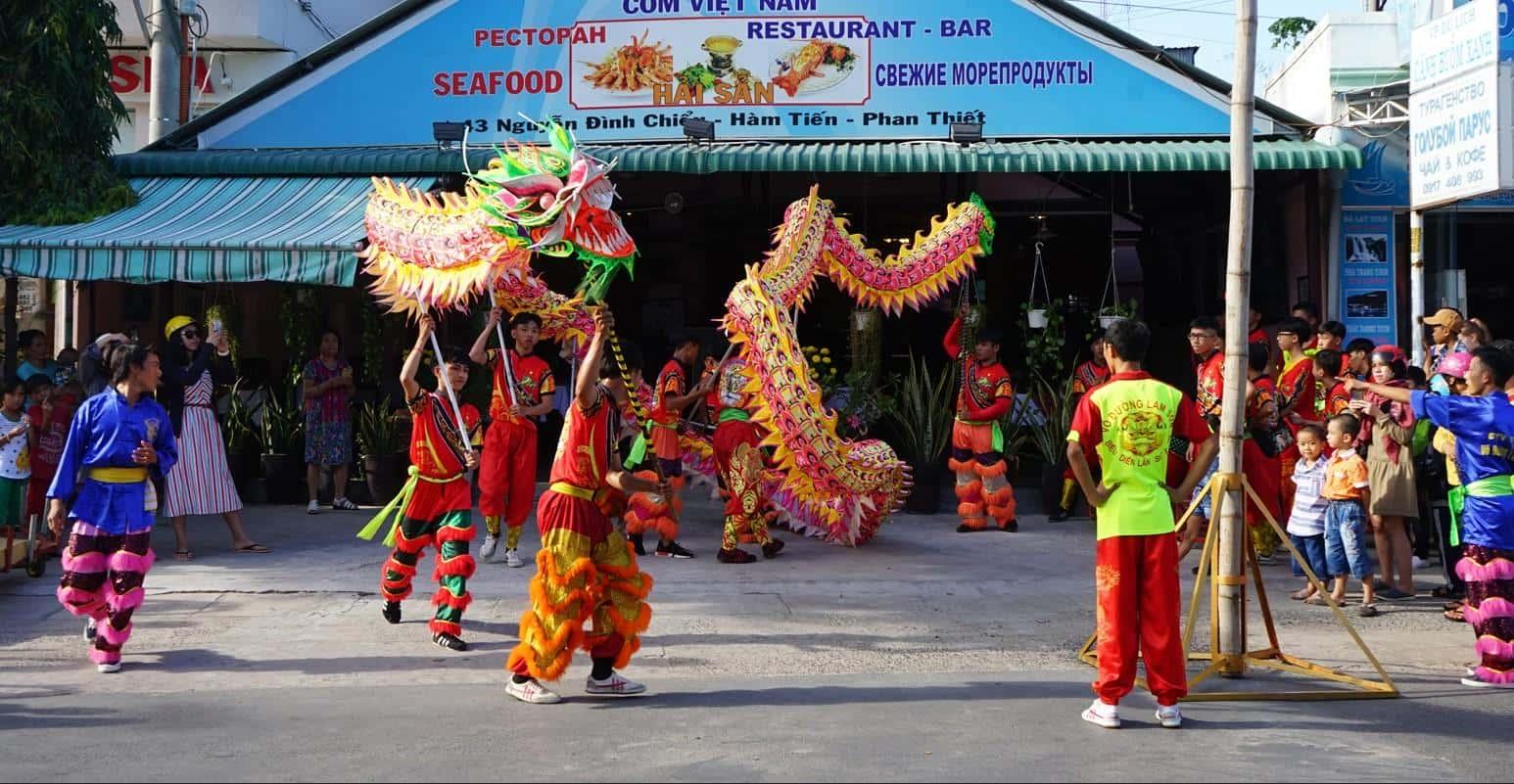 Meeting the New Year not in snowdrifts, but in warm sand is a dream of many Russians. Travel to Vietnam for the New Year has always been considered the most expensive, but there is a way to save money.
The main rule is not to look at flights from December 20 to January 10. None of the carriers will not cut prices, because offers are sold out long before the vacations.
But the return ticket for January 1-3 can cost a pittance. People go on vacation until December 15-18, and come back on January 1-3. Savings may amount to up to 5 thousand rubles.
If you want to get as many options for a budget flight, do as follows:
track the cost of tickets on different websites;
Change the dates of departure and arrival so as to get the most advantageous offer;
compare ticket prices from different carriers.
If you want to fly to Vietnam for New Year, you don't have to follow any rules. The more exotic the itinerary, the cheaper the tickets may be.
Flying to Vietnam via other Asian countries
A holiday flight can be even more interesting – fly to Thailand, and from there already get to the Republic of Vietnam. Here are a few options to cut costs:
Go to Malaysia. From there you can take a low-cost airline to Vietnam. Your ticket will cost only 500 rubles.
Fly from Moscow to Thailand. The price difference is up to 5-6 thousand rubles. There are many small and large companies flying from Thailand to Vietnam and you won't have any problems with the ticket.
The approximate route: Moscow (other city) to Bangkok at a cost below the standard 4-5 thousand, plus tickets Bangkok-Ho Chi Minh City for 1000 rubles. A great cost advantage, plus time to see another Asian country.
Recommendations for travelers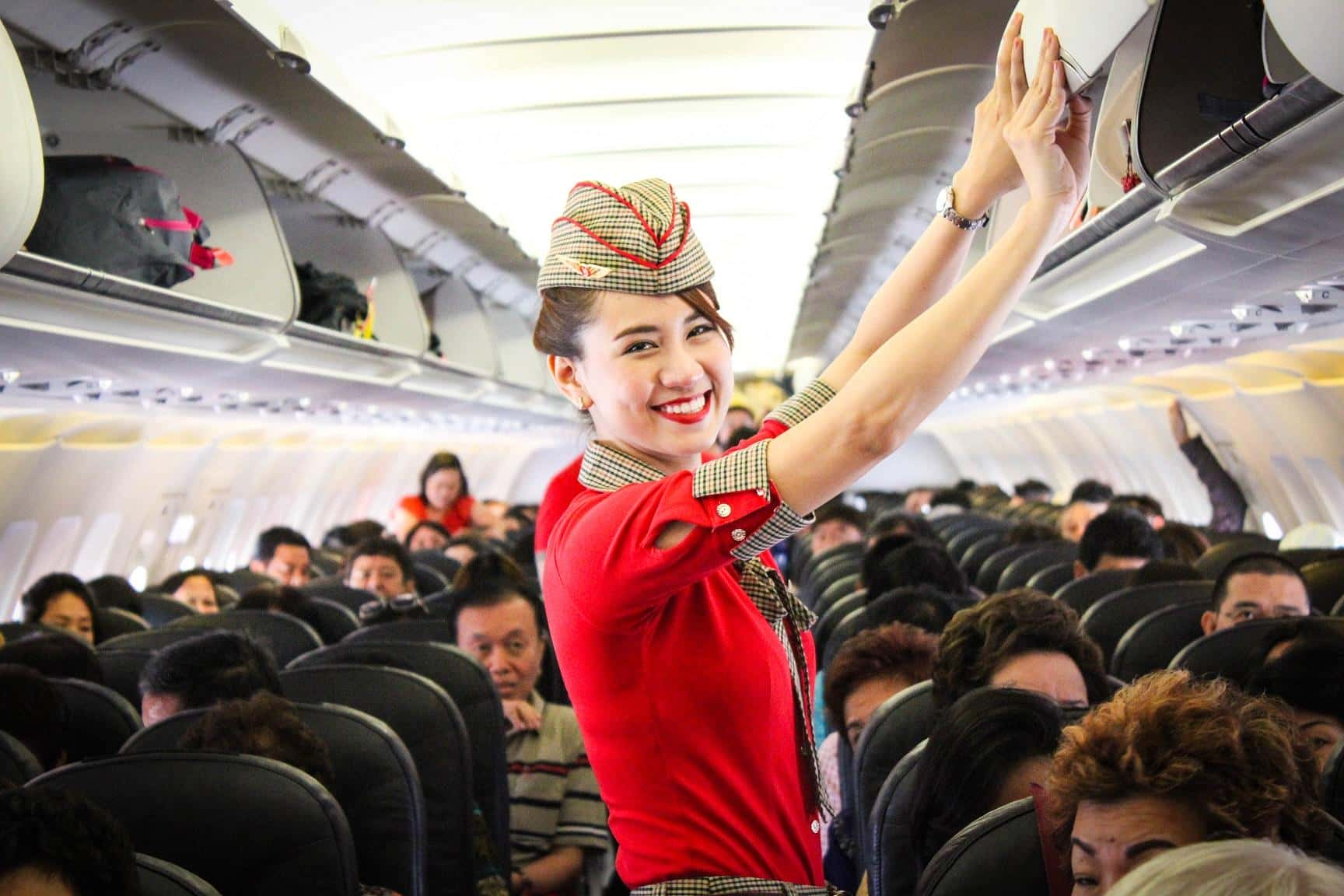 Experienced tourists and operators give a lot of useful advice:
Tickets for dates of worldwide or national holidays are always more expensive. Look for promotions following the pattern described for the New Year vacations.
The price of tickets on weekdays is lower than on weekends. More often than not, cheap tickets are bought for Wednesday departures.
Shifting the flight dates in different directions, you can find the best bargain. To determine the best price, you look at offers from all possible carriers.
Change the city of arrival/departure. But only if the land or air travel to the destination is really cheap.
They keep track of promotions, sales. Profitable last minute tours are an option for everyone who wants to relax and not spend a lot of money. The most adventurous tourists buy last minute trips with a flight to the desired destination, and then move to another city or even country. This scheme is especially relevant during the holidays, summer season, etc.
Finding tickets as early as possible gives you more options for maneuvering. If you're looking for a flight a couple of days in advance, nothing good may come of it. During the busy tourist season (winter in Vietnam) ticket prices drop very rarely.
Do not turn down offers from local airlines, low-cost carriers, charter flights. The main thing for carriers is to ensure full boarding, so they often offer the remaining tickets at the best price. Savings may amount to 3-4 thousand rubles.
Consider the offers of Asian airlines. Flying Aeroflot is advantageous for long distances, but the Asian carriers offer a minimum cost for short flights.
Various search sites are equipped with an algorithm for automatic price comparison. Registration on the site is not required, but there are many filters suitable for setting the desired date, city, etc. Sometimes such resources have lower ticket prices than on the carriers' websites.
Have you already flown to Vietnam or are you planning to? Share your opinions and reviews in the comments on ToursVietnam.
How to get to Vietnam cheaply?
This article will tell you how to find and buy cheap air tickets to Vietnam from Moscow, Yekaterinburg, Novosibirsk and other Russian cities. We'll also reveal the main tricks on how to get to Vietnam as cheaply as possible. Let's fly!
In our opinion, Vietnam is one of the best countries in Asia for traveling, wintering, it's convenient to start (or end) a big Asian trip from here. Let's try to figure out how to fly to Vietnam cheaply, and what are the ways of getting to this country on a budget. And we know a lot of them:
2. With a connection in the Persian Gulf or in Asia.
3. With a connection in Asia (Thailand, Hong Kong, Malaysia).
4. Sales and promotions by airlines
5. Wrong fares
7. Difficult itinerary
8. Tours that may be cheaper than the flight
Read about how to look for cheap airline tickets in general in this article . One or a combination of these ways will surely help you find the tickets you want :-). And now let's consider each of them in detail.
How to buy cheap air tickets to Vietnam – tips and tricks.
The best time to fly to Vietnam is March-April when the high season is over, or September-November when the tickets are the cheapest. The most expensive – at New Year and in December-February.
Experiment with the cities of departure/arrival, the difference can be significant.
Look for tickets for nearby dates, if your dates allow.
Try to buy your ticket as far in advance (several months in advance) as possible.
Compare on hundreds of airlines at once on Aviasales and Skyscanner . If there are any promotions, they'll show them too.
Try all of the ways I described in this article.
I wrote about how to use airline search engines here .
General information: the main airports in Vietnam.
There are several main international airports in Vietnam, where flights from Russia and other countries arrive:
– Hanoi : Noi Bai – HAN is the capital of Vietnam, located in the north of the country. If you need to go to Sapa, Halong Bay and other areas of the north, you must take a ticket to Hanoi.
– Ho Chi Minh City : Tan Son Nhat – SGN is a major economic center in the south. Fly here if you want to get to Nha Trang, Mui Ne, Phu Quoc as cheaply as possible.
– Nha Trang : Cam Ranh – CRX is the most popular resort city among our tourists. There are direct regular flights from Novosibirsk and Irkutsk, plus charter flights from many cities in Russia.
– Da Nang International Airport – DAD is a large city in the center of Vietnam. If you need to go to Hue, Hoi An and the central region, then fly to Da Nang. From Russia you can do it only with a connection in Hanoi/Ho Chi Minh City.
– Phu Quoc : Phu Quoc International Airport – PQC is an island on the border of Vietnam and Cambodia. Many charter flights from major cities of the Russian Federation fly here, but there are no regular flights from Russia.
Main airports of Vietnam
From Russia there are direct scheduled flights only from Moscow to Hanoi, Ho Chi Minh City and Nha Trang + charter flights from different Russian cities to Nha Trang and Phu Quoc Island. You can easily travel across the country by air, bus and train.
Direct flights to Vietnam from Russia
The fastest and most comfortable way to Vietnam, but also the most expensive. Aeroflot and Vietnam Airlines operate direct flights from Russia from Moscow, while flights from other cities require a connection. The prices are usually the same and the travel time is about 9-10 hours.
The prices for roundtrip tickets from Moscow are: 32-33 thousand rubles to Hanoi and 33-34 thousand rubles to Ho Chi Minh City. If you have found the same price or even less, you can safely take it – at the current exchange rate is a good option for a comfortable overnight direct flight.
Read more about how to get from Russia to Nha Trang, Mui Ne and Phu Quoc in this article.
Tours in Vietnam
I advise you to consider tours to Vietnam. Last minute tours from Moscow and regions of Russia sometimes cost cheaper than just airfare, in addition you get more accommodation and often even meals (breakfast)! These options are usually at the end of the season in April and May – you could fly and relax for only 20-22 thousand rubles! In winter and the New Year holidays all prices naturally go up, but even in the high season to catch the tour for 30 thousand rubles per person is quite realistic (in Nha Trang, Phu Quoc a little more expensive usually).
There is a pattern that a two-week vacation in Asia on tour will be cheaper than traveling alone, and Vietnam is no exception. So if there are two of you, you can buy a tour to save money. Especially now everything is done online – you can buy tours at these sites: travelata.ru and onlinetours.ru.
If you have planned an independent travel throughout Vietnam, then use any of the ways described below.
Connected flights
As a rule tickets to Vietnam with a connection are cheaper than direct flights. Consider Turkish Airlines, Emirates, Qatar, Etihad, China Southern, and S7 Airlines, which offer connections in Istanbul, Dubai, Doha, Abu Dhabi, Guangzhou, and Hong Kong respectively. It is quite possible to find an air ticket from Moscow to Vietnam for 24-26 thousand rubles round trip with a connection in Asia or the Middle East.
You must always check in advance, for example with Timatic, if you have a long layover or change airports, and this will require a visa. For example in Turkey you don't need a visa for a stay up to 30 days, you can see another country and city on the way.
Connecting flights to Vietnam
You can often find inexpensive tickets from Russia to Thailand, China and other Asian countries. And there are a lot of low-cost airlines already flying there with extremely cheap tickets for the region. A list of low-cost airlines that fly to Vietnam and around the country is at the end of this article. In that case you'll have two separate tickets on different airlines, for example Moscow-Bangkok and Bangkok-Ho Chi Minh City – again you can save a couple of days (or weeks
) to visit Thailand.
It makes sense to take connecting tickets in Asia, if there is a big difference in price between this variant and the direct flight.
Catching airline promotions
Aeroflot, Vietnam Airlines, Turkish Airlines, Emirates, Qatar, Etihad, China Southern, S7, and others all periodically have sales during which you can catch tickets at a very good price. To find out about them, you need to sign up for the same Aviasales newsletter, and they will send you interesting promotions. Alternatively, when searching for a particular ticket, sign up for a destination, and every time the price changes, the searcher will send you a notification.
How to get to Vietnam cheap: wrong fares
Sometimes some airlines have pricing glitches, and you can buy tickets to Vietnam at a very attractive price. For example when the price of the ticket falls from 25 to 27 thousand rubles for a round trip flight to Vietnam and it's only 16 thousand rubles. The trouble is that the airline company may later notice the mistake and cancel the ticket, in which case you'll get your money back. All the same, it turns out that you don't lose anything – it's worth trying. Sometimes companies allow you to keep it that way, allowing you to fly with the ticket you bought that way.
Difficult itinerary
Complex route is when you fly for example from Moscow to Ho Chi Minh City to Yekaterinburg (with connection in Moscow on the way back). It may happen that if you take such route you save a significant amount of money. And on the way back no one prevents you to go to Moscow, asking in advance to check in luggage only to Moscow. And if you're from the Urals, it's even better!
Charter flights
Charter flights are another way to get to Vietnam for cheap. Tour operators buy blocks of seats in advance and when they are not well booked they put them on sale separately from the package tours. This method is more suitable for residents of Moscow and nearby cities, in addition, these are burning tickets with a flight in the next few days. So you have to literally already sit on your suitcases.
How to get to Vietnam from Russia's regions
If you want to get an idea of the prices of flights to Vietnam from Russia, you should go to Skyscanner. It will show you the costs from different cities – the cheapest are usually from the cities in the Far East, Novosibirsk, Irkutsk and Moscow.
Not superfluous would be to know there how much it costs to get from your city to the capital or cities in the Far East – thus get the total cost. About major cities we shall write separately:
From St. Petersburg
Flights from St. Petersburg to Vietnam are performed by Aeroflot with connection in Moscow, as well as Qatar, Emirates, Turkish Airlines with connection in their hubs. The ticket price starts at 30-32 thousand rubles – the best price for a flight through the Middle East. Your flight to Vietnam from St. Petersburg will be quickly and relatively convenient if you change planes in Moscow.
From Yekaterinburg
Flights from Ekaterinburg to Vietnam are sold by the same companies, the best prices are usually offered by Qatar with a connection in Moscow and Doha – starting from 32 thousand rubles. S7 and Etihad are also good value, especially during a clearance period.
To save money, I advise you to fly to Moscow first, the cheapest way is to take Pobeda (especially during sales). Plus, there are other airlines competing with each other, so the prices are adequate.
From Novosibirsk
S7 Airlines direct flights from Novosibirsk to Nha Trang – round-trip tickets start at 20,000 rubles. Very convenient and inexpensive!
From Irkutsk
Irkutsk is much closer to Vietnam than the European part of Russia, so tickets are cheaper. You can fly to Nha Trang for 25 thousand round trip by direct flights.
How to get to Vietnam – Nha Trang, Mui Ne, Phu Quoc
As you've probably realized, the cheapest flights are between capitals and major cities, so tickets to the resort of Nha Trang and Phu Quoc Island are quite expensive.
Flights to Nha Trang from Moscow
It is cheaper to fly to Ho Chi Minh City and Hanoi by any of the above methods, and connect with a domestic flight, or land to the desired resort. If you need to go to Nha Trang, Mui Ne (Phan Thiet) or Phu Quoc, it is better to fly to Ho Chi Minh City, from there the closest.
You can get from Ho Chi Minh City to Nha Trang by plane, train or bus, all of which have their advantages and disadvantages. For example, the bus leaves twice a day at 07-15 and 20-00 and arrives in the evening and morning respectively, covering a distance of 447 km, the cost is only $10, the night is a little more expensive.
We traveled by Sinh Tourist buses . Here is the schedule from Ho Chi Minh City and Hanoi:
Bus schedule from Ho Chi Minh City
Bus schedule from Hanoi
Air tickets to Phu Quoc
You can also connect to Phu Quoc with another flight from Asia or Hanoi/Ho Chi Minh City. The plane tickets start at 29,000 rubles.
Domestic Flights and Vietnamese Low-Cost Carriers
I told about flights within Vietnam in the article "Transportation in Vietnam". Flying between Vietnamese cities is quite cheap if you buy tickets in advance. Here are a few companies that fly around the country:
Air Asia, the famous Asian low-cost carrier, flies from Southeast Asian cities to Ho Chi Minh City, Hanoi, and Da Nang.
Jetstar is another low-cost airline with cheap tickets. Many domestic flights as well as international flights to Thailand, Malaysia, Singapore, Japan, Australia, New Zealand.
Vietjet Airlines – domestic flights as well as to China, South Korea, Myanmar, Cambodia, Singapore, and Thailand.
Vietnam Airlines – the national carrier cannot be called a low-cost carrier, yet you can also fly it around the country, but the prices are much higher.
Remember that low-cost airlines have restrictions on the weight and volume of luggage and hand luggage, and all additional services are usually subject to a fee.
The best way to find airfare is to use the flight aggregator sites Aviasales and Skyscanner – they can see all these flights.
That's all for now. Good luck finding cheap tickets to Vietnam and having a memorable trip!
We use it ourselves and recommend it to friends:
Best sites for travelers
✓Travelata.ru – find the best tours from 120 reliable tour operators. ✓Bolshaya Strana – service for booking unusual travels in Russia. Excursions, hikes, rafting, expeditions, cruises and much more! 1000 tours and 56 regions. Yandex.Travel – hotel search engine in Russia and worldwide. Compares prices on many booking systems, finding the best. Until July 22, get up to 30% cashback with PLUS points. ✓Ostrovok – a major hotel search engine. Has its own loyalty program. ✓Tripster – over 4000+ unique excursions in 500+ cities from locals. ✓Aviasales.ru – search and compare airfares among 100 agencies and 728 airlines. ✓Cruise.Online – all river cruises in Russia in one place. ✓Tutu.ru – tickets for trains, buses and planes, as well as hotel reservations. The service has many cool "features". For example, booking a ticket for one ruble. ✓Comparison.ru – travel insurance online for traveling in Russia and around the world. Rate this article: