How to get from Paris to Amsterdam
This article will help you choose transportation to get from Paris to Amsterdam. We'll describe the cost of travel by different modes of transportation, from trains to buses, and tell you about the nuances of traveling by each of them.
The distance between Paris and Amsterdam is 511 km. This route can be covered by both land and air transport. The table below shows the travel time and cost for all modes of transportation.
| Amsterdam – Paris modes of transportation | Travel time | Fare |
| --- | --- | --- |
| Bus | 8 hours | from €18.99 |
| Train | 3 hours 19 mins | €35-205 |
| Plane | 1 hour and 15 minutes | from €74 |
| Car | 6 hours | from €100 |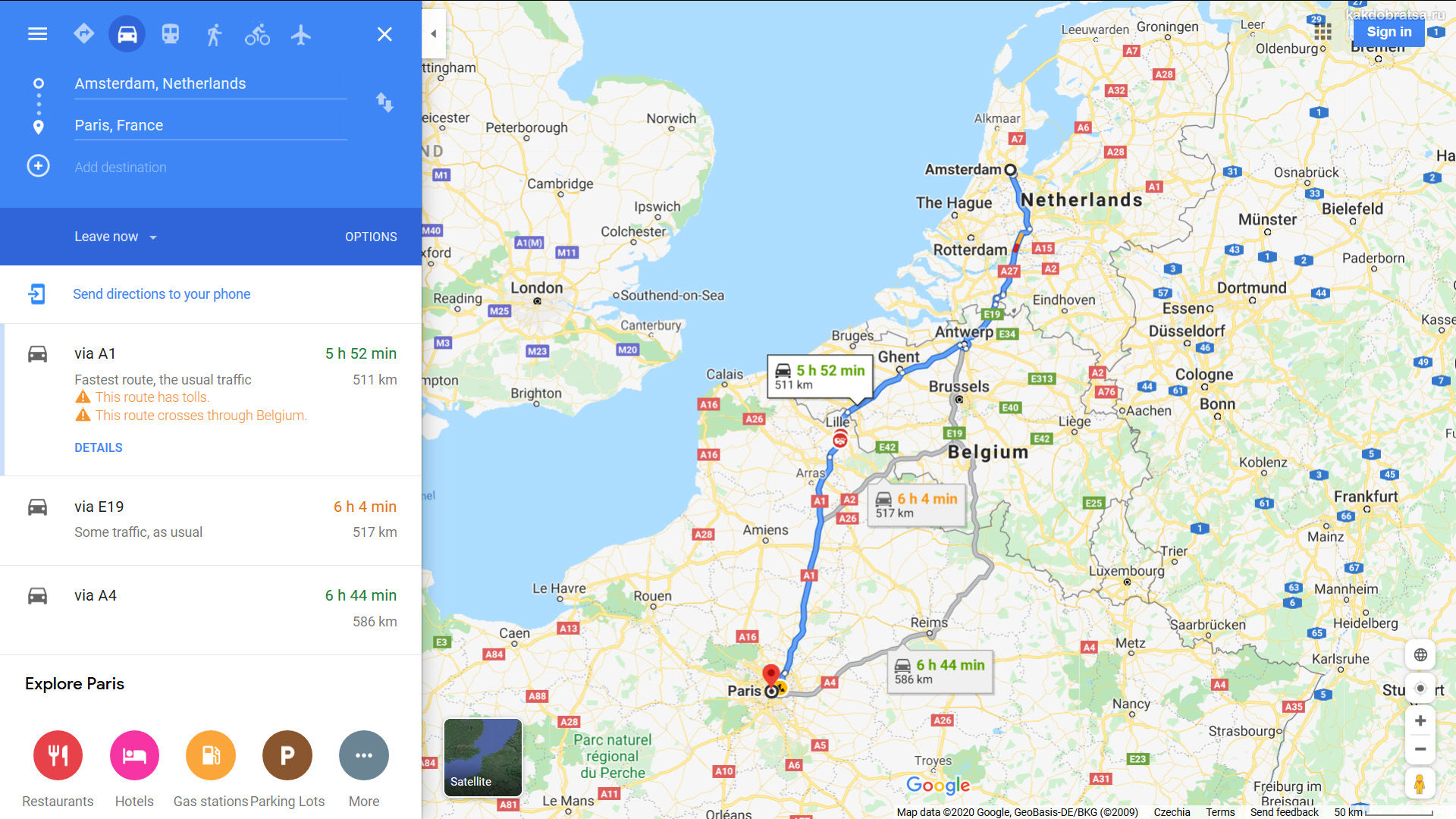 Bus from Paris to Amsterdam
Name of departure : Station Paris Bercy Seine
Name of stops : Amsterdam Sloterdijk, Amsterdam Duivendrecht, Schiphol Airport
Travel time : 6h 30 min – 8h 40 min
Ticket price : from €18,99
There are about 15 Blablabus and Flixbus buses serving the Paris-Amsterdam route every day. Travel time is about 7 hours, depending on the chosen departure and arrival stop. The bus is one of the cheapest ways to travel, but it is tiring, plus you arrive on the outskirts of Amsterdam and you have to spend extra time to get downtown.
The services on the buses are typical – a toilet, a socket and luggage transportation in the luggage compartment.
Bus tickets can be purchased on one of the following websites:
– Russian-language site, which compares prices from all carriers. – The official website of Europe's largest carrier.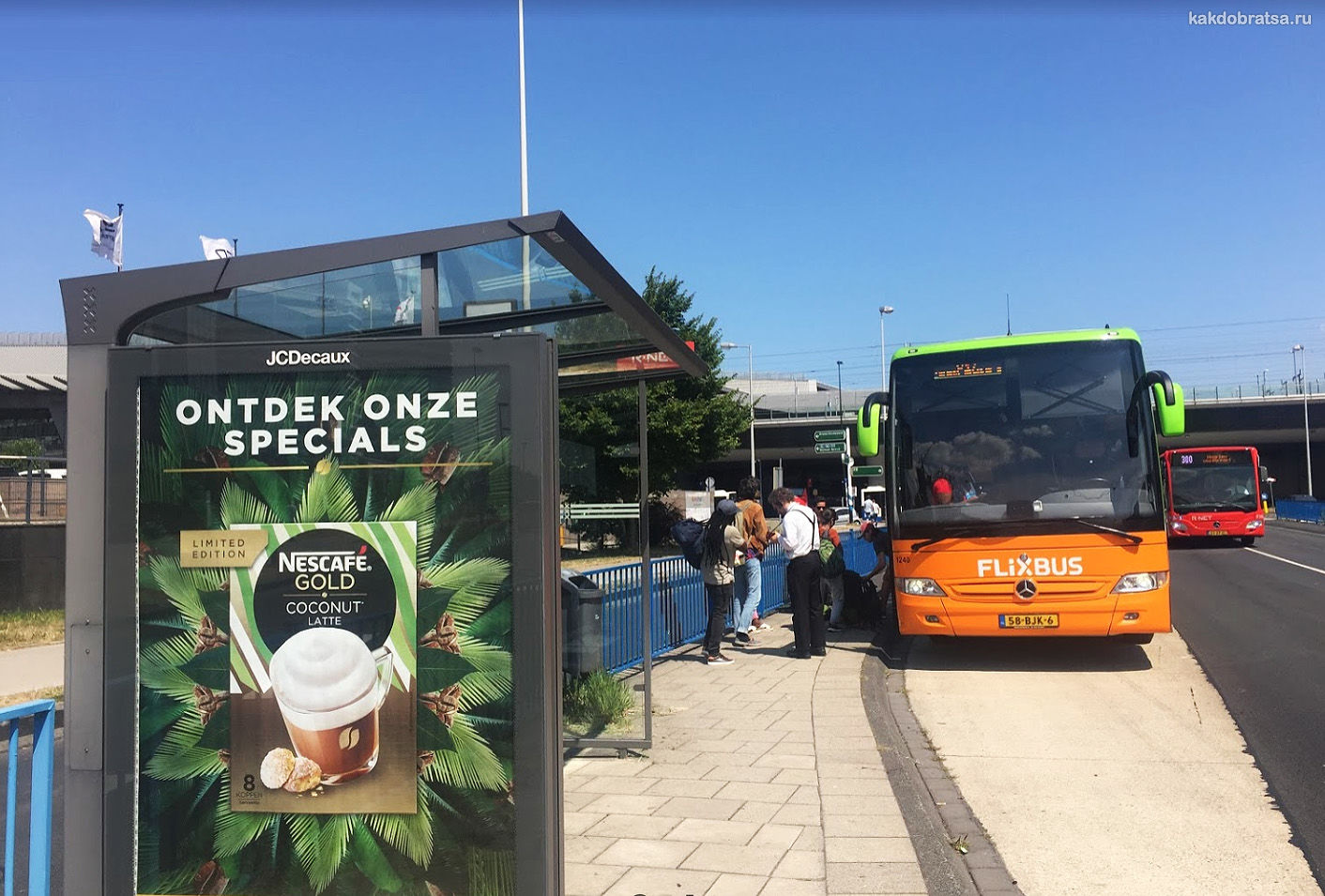 Train from Paris to Amsterdam
Name of station and address : Gare du Nord
Name and address of the station : Amsterdam Central Station
Travel time : 3 hours 19 minutes
Direct train : yes
Ticket price : from €35
There are about 20 Thalys trains a day on the Paris-Amsterdam route. The travel time is only 3 hours and 19 minutes. In my opinion, the train is the most comfortable way to travel, since you leave practically from the center of Paris and arrive in the center of Amsterdam.
Let me tell you about our experience on this high-speed train. On the Thalys train we traveled in a first class car because we came across promotional tickets that were cheaper than a second class trip.
During the trip there was service by the conductors. We were fed a meal (hot, salad and a sweet in the form of white chocolate-covered beets) and given refreshments. In addition to the feed, the service included a press, free internet over wifi and outlets for working on your laptop and charging your gadgets.
The travel time on the comfortable wide seats flew by unnoticed. Especially liked the layout of the seats 2 + 1. The only little minus was that the speed made my ears plug up. There were few stops along the way, we remember only one long one in Brussels.
Tickets can be purchased either at the ticket office or online. I would advise you to buy tickets online in advance, because as you get closer to the departure date, the cost of travel increases significantly. For example, Paris-Amsterdam train tickets are only €35-55 per adult when purchased 2 months before departure date. The fare on the day of departure is €205. The lowest prices are on trains leaving early in the morning.
You can also buy tickets on the reliable Omio website, which sells tickets for trains throughout Europe. The main pluses of the service are the Russian version, prices as on the official website and the ability to pay in any currency, such as rubles.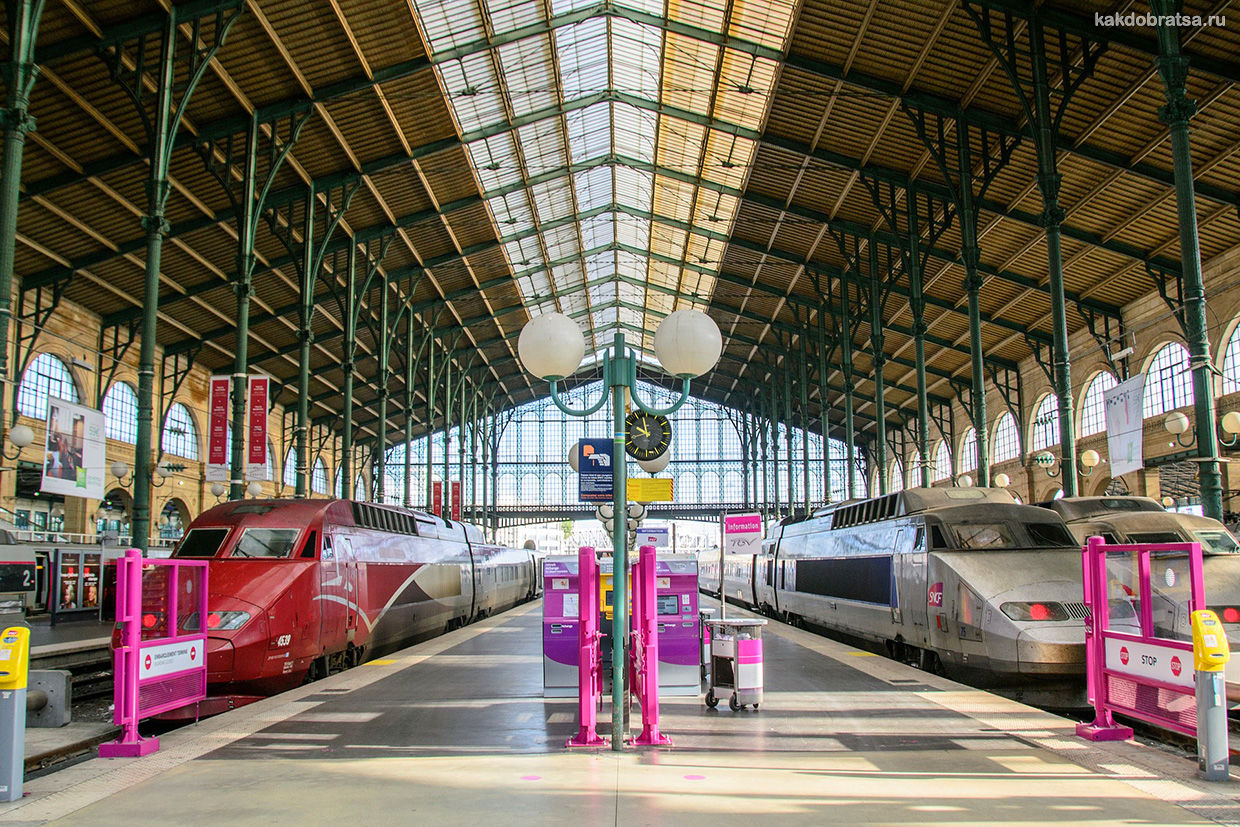 Air tickets from Paris to Amsterdam
The fastest way to get from Paris to Amsterdam is by plane.
Several companies fly between the cities. Air France and KLM fly from Paris-Charles de Gaulle Airport to Amsterdam Airport. Lowcoster Transavia and Transavia France fly from Paris-Orly Airport also to Amsterdam Airport.
Transavia and KLM fly on Boeing 737-800, Air France on Airbus A321. Travel time is 1 hour 15 minutes.
Tickets Paris-Amsterdam start at €74 per one way. Usually only hand luggage is included in the price. Also include in the final fare the trip to Paris airport and the fare from Amsterdam airport to the hotel.
Since the flight is between Schengen countries, you will not need to go through passport control, but only go through the pre-flight inspection.
From Paris to Amsterdam by rented car
Lovers of driving can rent a car to overcome the route. Fortunately, all international carriers are represented in Paris: Avis, Europcar, Thrifty Car Rental, Sixt, Hertz, etc. Prices for car rental in the center of Paris start from €20 per day for a simple Peugeot 108.
For convenience of searching of a car for your euro-tour I advise to use the Rentalcars website, where prices of all rental companies are compared, and you can choose a convenient place to get a car. For example, there are less queues in the center of Paris than in the airports.
When traveling in Europe by car is not necessary to be limited to visiting only major cities. So make an interesting route, for example, with a visit to the towns of Belgium and northern France. In Belgium you can visit Ostend, Bruges, Antwerp and Ghent. In France you should visit Gerberois and Parfondwal, the city of Amiens, the fortress of Cucy-le-Chateau-Ofrique, the Gothic castle Pirrefonds, the town of Saint-Valerie-sur-Saume, the amusement park Park Asterix, the old town of Saint-Cantin, the city of Lan and the seaside resort of Mer-les-Bains.
I forgot to tell you that by car the travel time from Paris to Amsterdam will be about 6 hours. In addition to the cost of renting a car, you will have money for fuel. So a one-way trip will cost at least €100.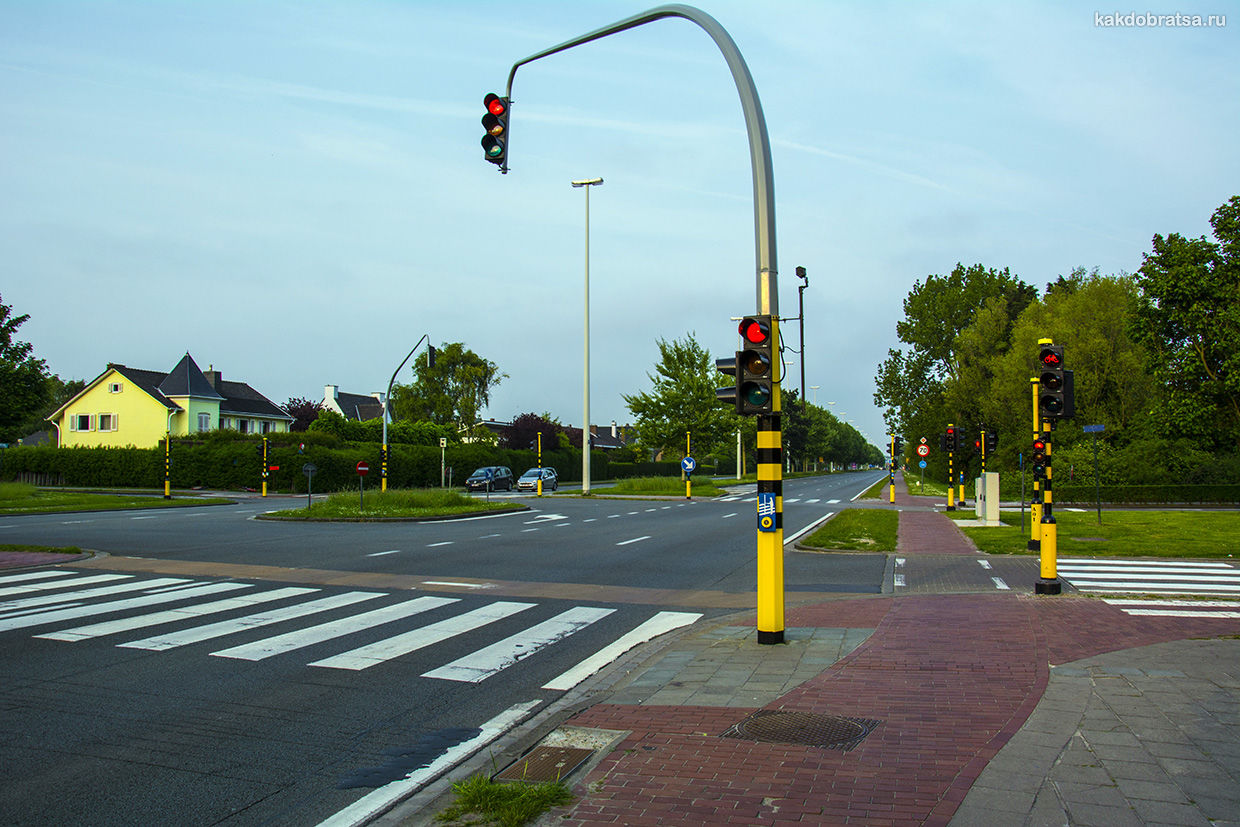 You might need it!
Hotellook is a hotel search engine which checks discounts and prices on 60 booking sites (Bucking, Ostrovok, Agoda, Hotels.com, etc.). Save up to 50%!
Book a comfortable cab transfer from any airport in the world at a fixed price on the reliable website.
How to get from Paris to Amsterdam – all ways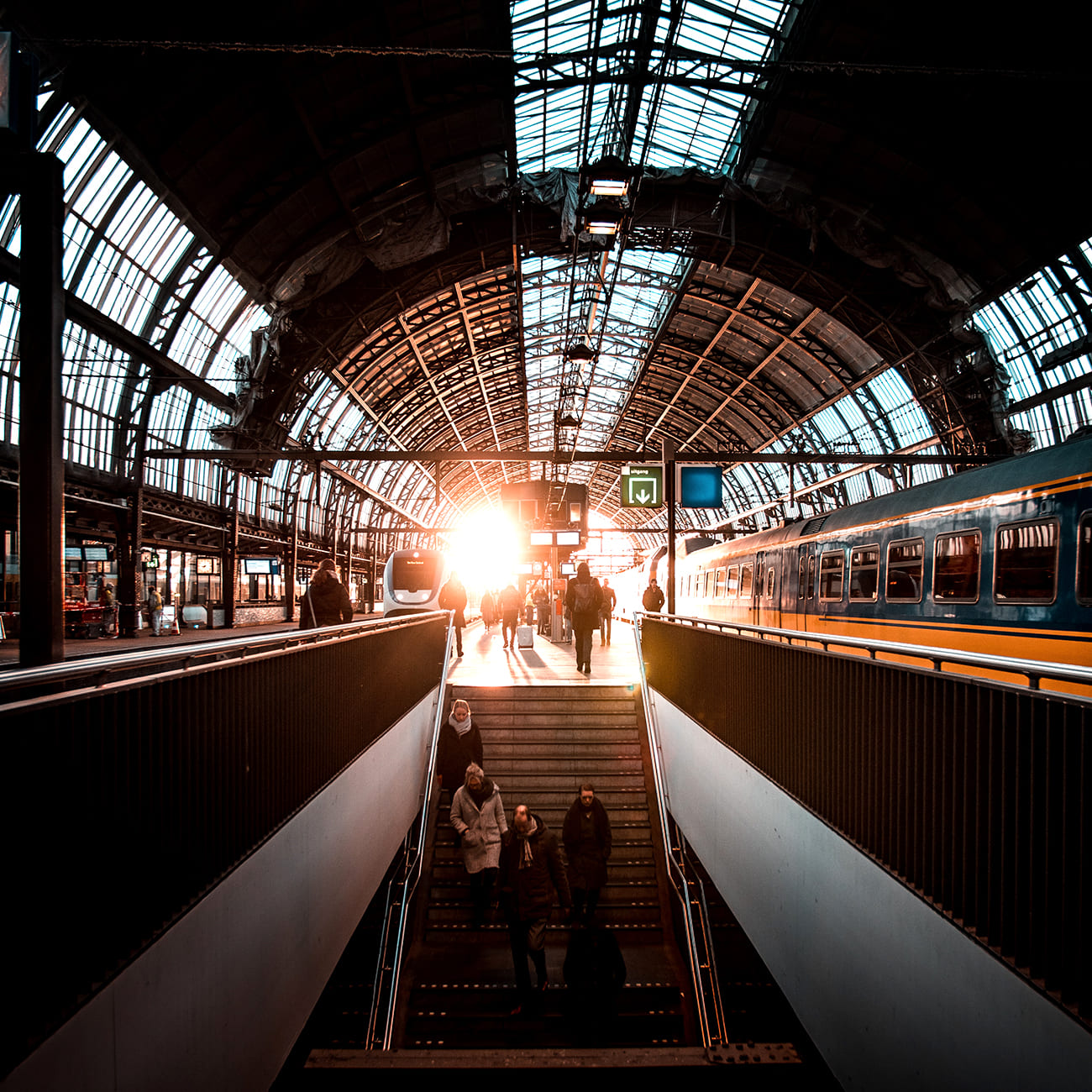 Learn about all the ways to get from Paris to Amsterdam on your own. We give you fares and schedules. Find out what's the fastest and cheapest way to get there, where to buy tickets and how to save money.
Paris – Amsterdam train
Crossing borders in Europe is not a problem, so the distance of 500 km is unlikely to embarrass tourists who want to get from Paris to Amsterdam on their own. High-speed trains take 3.5-4 hours. Europeans know how to save money and prefer expensive air travel to rail.
Timetable . Thalis trains leave from Paris Gare du Nord station and arrive at Amsterdam Centraal station. The current schedule is on the Omio website.
Tourists, who want to save on hotel expenses, prefer the night train Paris – Amsterdam, which have 1-2 changes in Brussels and Rotterdam. You leave Paris at 8:25 p.m. and will be in Amsterdam at half past 10 a.m.!
Where to buy a ticket . Locals and tourists buy tickets for the Paris-Amsterdam train at the ticket offices and electronic vending machines at the train station. It is also convenient to take tickets through the service Omio – buying online allows you to avoid standing in lines. Day tickets or short-notice tickets cost from 90€.
How to save money . Pick up your ticket 1-2 months in advance and a trip from Paris to Amsterdam in second class will cost from €37 and €70 in first class.
Amsterdam Central Station. Photo: timtrad / unsplash.com.
Bus Paris – Amsterdam
If you're in no hurry and are looking for the most budget-friendly option, take the bus. It takes six to nine hours to travel by direct buses. On buses that make a connection in Brussels or Lille, you can get to Amsterdam in 10-13 hours.
Timetable . Buses Paris-Amsterdam depart from different places – Paris airports, Bercy Seine, Gare du Nord, Gallieni, Paris Pont de Levallois and Saint-Denis University. In Amsterdam, buses arrive at Bijlmer, Sloterdijk and Schiphol Airport. Check the Omio timetable for the latest information.
Where to buy a ticket . You can get tickets at the ticket office or from vending machines at the station, but it is more convenient to buy online through the Russian service Omio or on the website of Flixbus. Tickets cost 22-55€.
How to save money . Flixbus has cheaper tickets. Buy them a month in advance and the trip to Amsterdam will cost 19€.
Popular Amsterdam tours:
Plane from Paris to Amsterdam
The fastest way to get from Paris to Amsterdam on your own is by plane. There are about 30 flights daily. The flights take off from Orly (ORY) and Charles de Gaulle (CDG) airports and land at Amsterdam Airport Schiphol (AMS). A non-stop flight takes 1 hour and 15 minutes. Ticket prices start at 74€. The search engine Skyscanner finds all these tickets in one go.
How to save money . Book your tickets in advance and you won't have to overpay for the flight.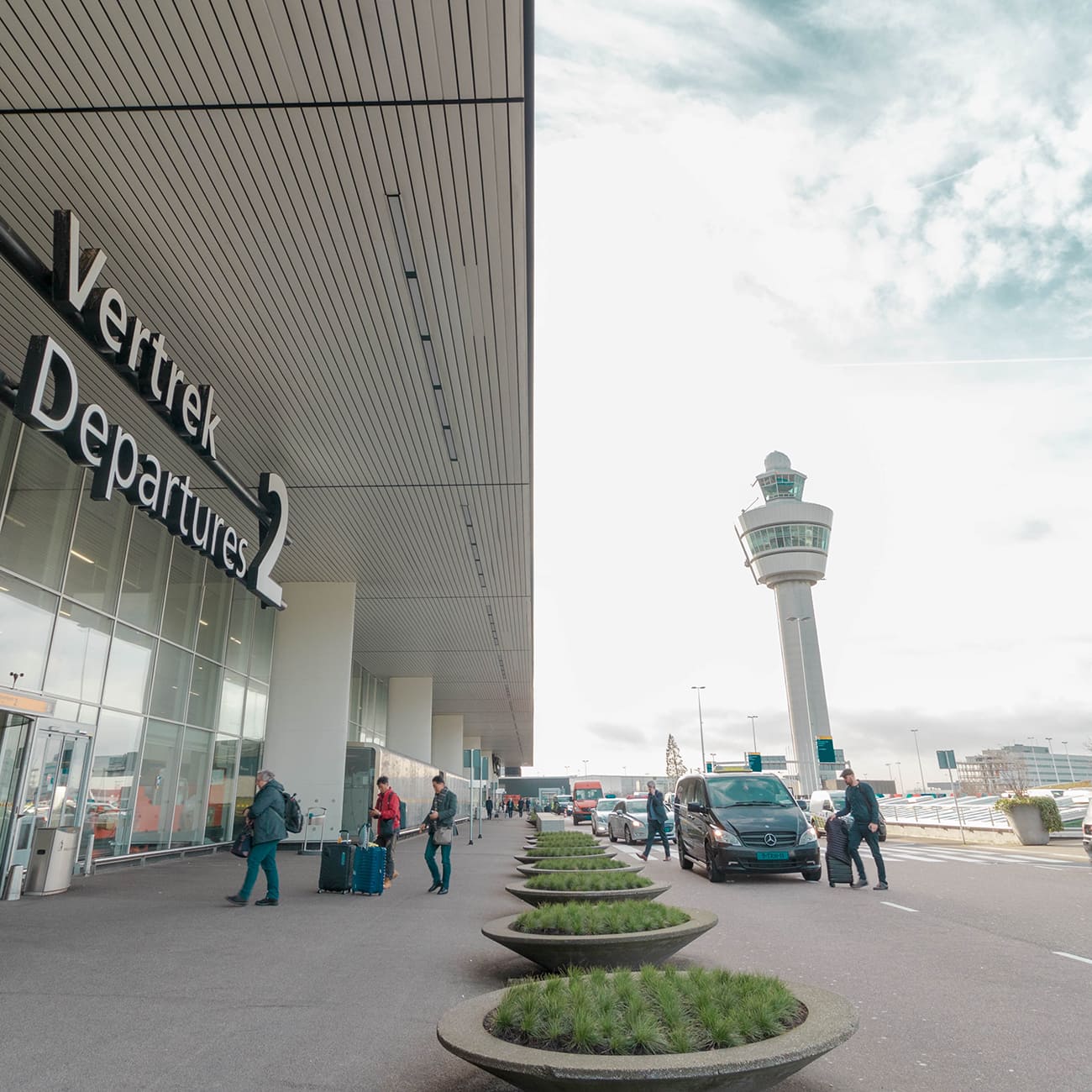 Schiphol airport in Amsterdam. Photo: benkoorengevel / unsplash.com.
BlaBlaCar shuttle service
If you like to travel in comfort but don't want to spend money on cabs, look for hitchhikers. The handy BlaBlaCar service allows you to quickly find hitch-hikers from Paris to Amsterdam who are willing to take passengers in their car. Enter the start and end point of the trip, the desired date, time and sort the offers by price. We found trips for 46€ per person!
Popular tours in Paris:
From Paris to Amsterdam by car
The distance between Paris and Amsterdam is 500 km. The trip by car will take about 6 hours. To rent a car in the capital of France is not difficult. It can be done in rental agencies at the airport, railway stations, bus stations and in the city. Rental of a car of economy class costs from 20 € per day. However, if you rent a car in Paris and return it in Amsterdam, it will be much more expensive. Add fuel, tolls and parking fees. Learn all the nuances of renting a car abroad.
The shortest way from Paris to Amsterdam without a long stopover or sightseeing is about 66 €: 50 € for the petrol and 16 € for the toll road. There's a bonus – there are no toll roads in Belgium, so many drivers stay in this country longer than they originally planned.
How to save money . Take an interesting route from France to the Netherlands and back, renting a car with return in Paris.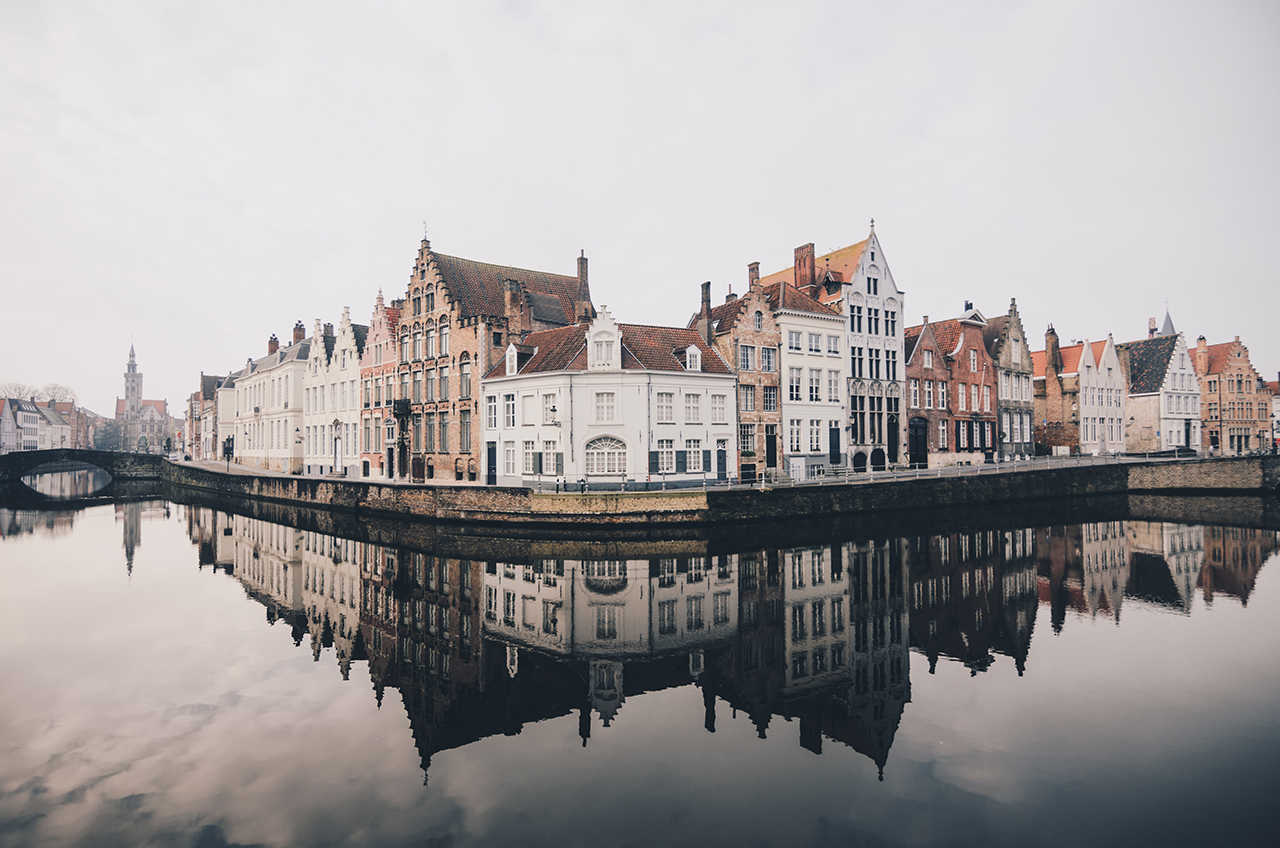 A big advantage of traveling by car is to visit many interesting places along the way. Pictured here is Belgium's Bruges. Photo: libby_penner / unsplash.com.
The best way to get from Paris to Amsterdam
The fastest way to get from Paris to Amsterdam is by plane. The flight between the two European capitals takes 1 hour and 15 minutes. However, you will need additional time for travel to the airport and back to the city, pre-flight waiting, passport control and baggage claim.
It is very convenient to travel independently from Paris to Amsterdam by high-speed train. This option is ideal for couples without children and older travelers.
Students and tourists who want to save money usually choose intercity buses. A bus trip takes twice as long as a train, but costs less. Young people like to travel with a traveling companion in a car.
Families with children and tourists with large luggage is convenient to rent a car. Traveling around Europe by car is fun! You will make stops at the places you like and see many beautiful places in France, Belgium and the Netherlands.