How to get from Paris to Marseille – all ways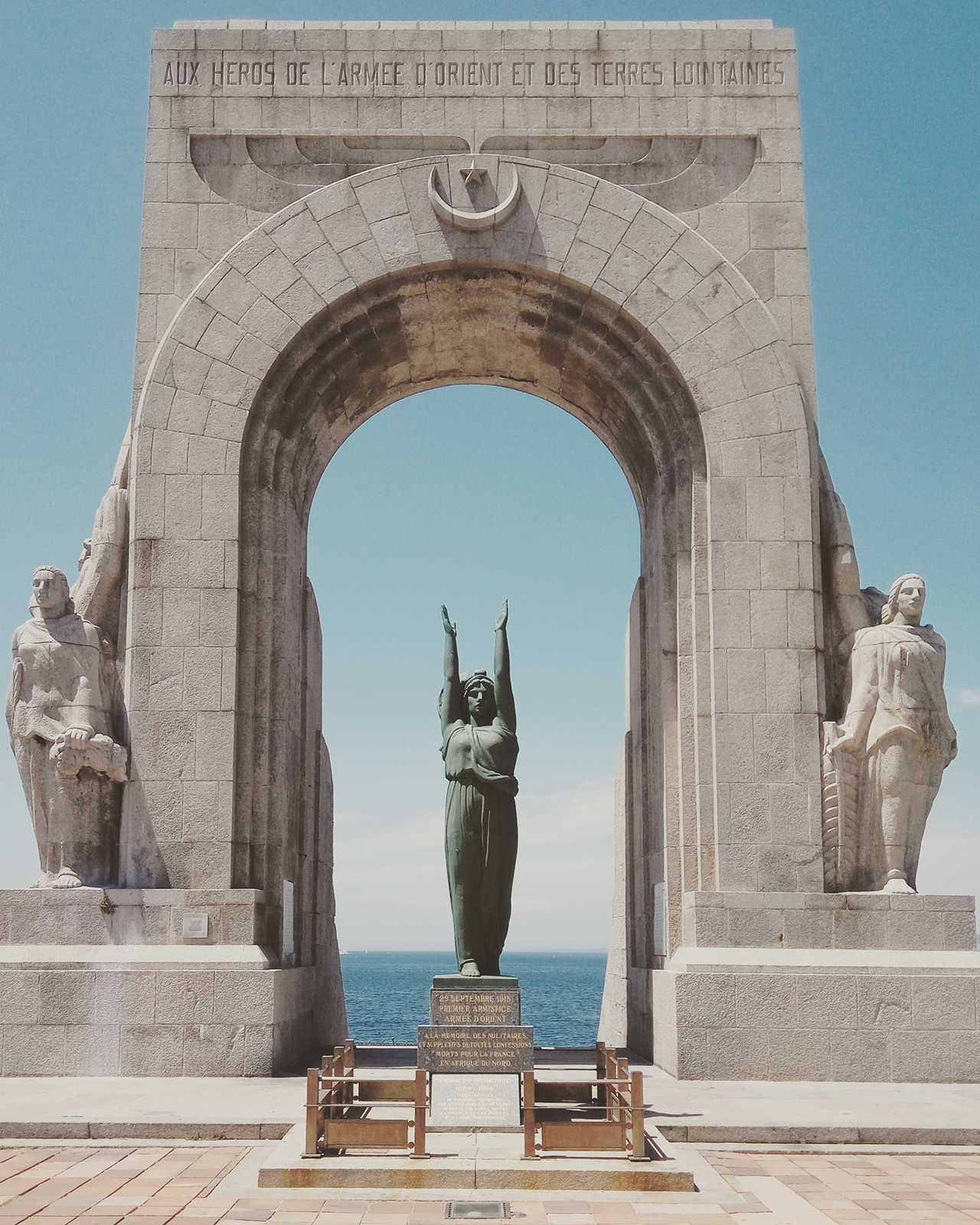 Learn about all the ways to get from Paris to Marseille on your own. Which to choose: train, bus, car or plane? Schedules and prices. Where to buy tickets? Tips on how to save money.
Find tours on Sputnik and Tripster. Individual and group, without crowds of tourists and in Russian.
How to get by train from Paris to Marseille
If you like fast travel and safe transportation, get from Paris to Marseille by high-speed train TGV – it takes only 3-3,5 hours. The journey is quite comfortable. The trains have enough room to accommodate luggage, and you can even take a nap in the reclining seats.
Schedule . Trains depart from Gare de Lyon station and arrive at St-Charles station in Marseille . There are 13 direct trains daily and 2 connections in Lyon. The first train leaves at 6:07 and the last at 20:19. The waiting time between trains is from 20 minutes to an hour. The exact schedule is on the Omio website.
Where to buy ticket . On trains Paris – Marseille tickets cost from 40 euros. Buy online on the Russian-speaking service Omio and the website of French Railways, as well as at the ticket offices and electronic ticket machines of Gare de Lyon. After payment, will receive an email ticket in PDF format. Print it and go to the train station!
How to save money . The sooner you buy a ticket, the less you pay.
Popular excursions in Marseille: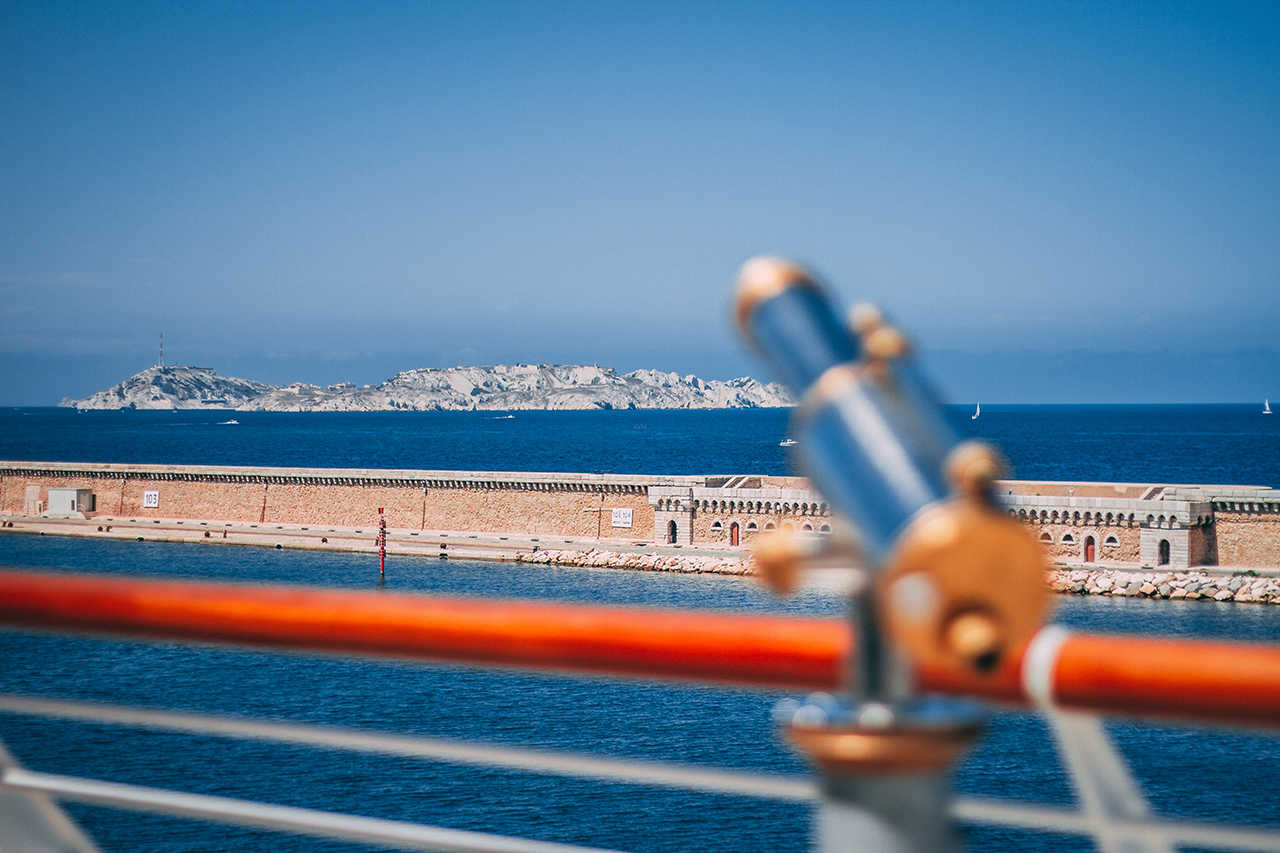 Marseille (Photo: unsplash.com / @kvnhikari)
How to get by bus from Paris to Marseille
Tourists who try not to spend too much money get from Paris to Marseille on their own by intercity buses. The trip is cheap – from 16 euros with change and from 25 euros for a direct flight. But the journey is quite long and tedious – from 10 hours.
Timetable . BlaBlaBus Paris – Marseille buses leave from Paris bus station Paris Quai de Bercy and arrive at Marseille station St-Charles . There are connections in Lyon, Toulouse, Dijon, Grenoble and Perpignan.
Where to buy a ticket . Tourists buy tickets at the ticket booths and vending machines at the bus station. When buying online, we advise to use the Russian-language service Omio. It is very convenient! You do not need to stand in lines and understand the interface of electronic machines.
How to save money. Take the Euroline shuttle. There are 3 trips a day, 2 of them at night. The bus leaves from Gallieni station and arrives in Marseille in 13 hours and 45 minutes. Tickets for the shuttle cost from 19 euros.
Ile du Friul, Marseille (Photo: unsplash.com / @mael_bld)
Plane from Paris to Marseille
The fastest way to get from Paris to Marseille is by plane. The flight lasts 1 hour and 10 minutes. Most planes fly from Paris Orly airport (ORY) and some from Charles de Gaulle airport (CDG) . There are flights to Marseille from early morning to evening in hourly intervals. Tickets for the most popular carrier, Air France, cost 155 euros.
The airport of arrival, Marseille-Provence (MRS), is located 27 km from Marseille. After landing, you will have to get to the city by cab or public transport, so the plane is in many ways inferior to high-speed trains.
How to save money . Get your tickets in advance and you'll be able to fly for only 49 euros.
Where to find cheap tickets? Use the search engines Aviasales and Skyscanner – they compare prices of all airlines. Learn the secrets of finding cheap airline tickets.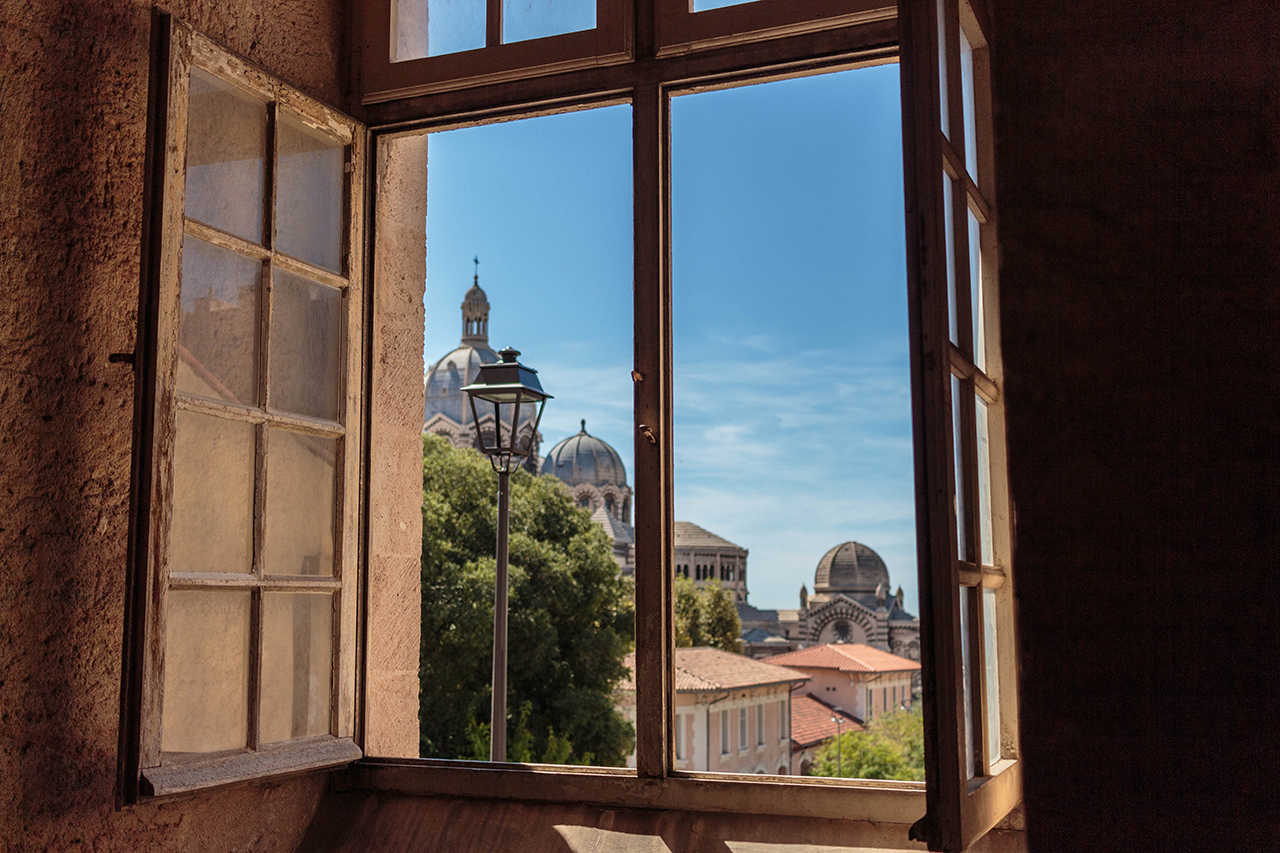 Marseille (Photo: unsplash.com / @intrepidd)
BlaBlaCar hitchhiking.
If you like to travel in comfort but don't want to spend a lot of money on cabs, look for hitchhikers! Not bad deals from drivers who travel between Paris and Marseille can be found on the BlaBlaCar website.
From Paris to Marseille by Car
The distance from Paris to Marseille by car is 773 km. It can be driven in 7,5-8 hours. The cab to Marseille costs expensive – not less than 900 euros, so it is better to rent a car. You can do it in any of the Parisian airports or in the city.
The choice is large, so you can easily find a suitable vehicle and rental conditions. Rental car of economy class with return in Marseille costs from 130 euros. Add to that the amount of the deposit, money for fuel, toll roads and parking lots. Learn all the nuances of renting a car abroad.
How to save money . Book a rental for a few days and plan an interesting auto-trip in France. See the places you didn't have time to visit before! Renting an economy car for a week from Paris with return in Paris costs from 100 euros.
Popular tours in Paris: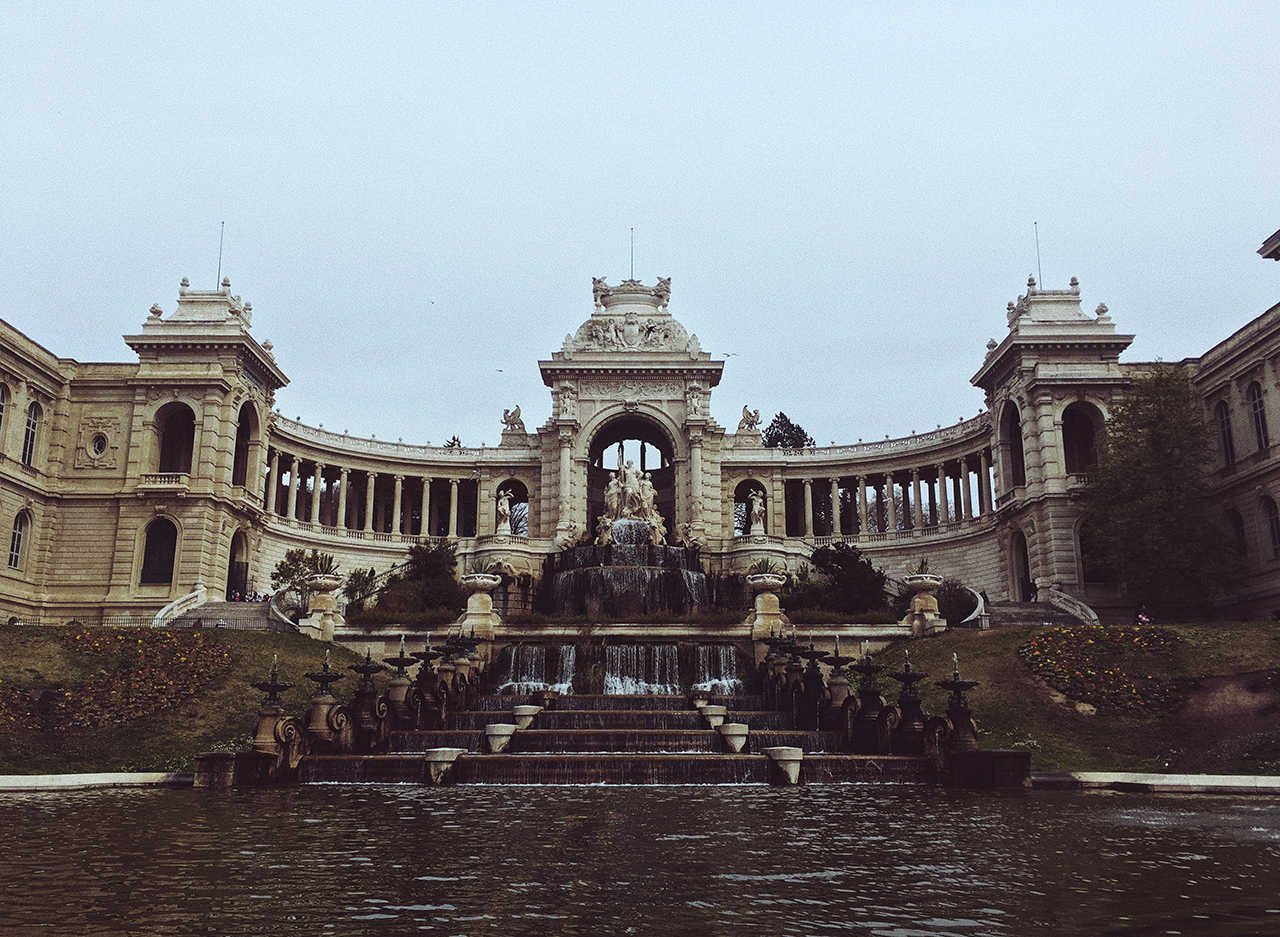 Museum of Fine Arts in Marseille (Photo: unsplash.com / @lene_paulin)
The best way to get from Paris to Marseille
Getting from Paris to Marseille on your own is not difficult. Determine your priorities, and you'll easily find the right mode of transportation!
For budget travelers, students, and families without children, buses are the best way to get around. Fares are cheap, but the trip takes a long time. If you want to avoid a tiresome ride, get from Paris to Marseille on a comfortable high-speed train.
The fastest way to get from Paris to Marseille on your own is by plane. The flight is not long, but the road to the airport, pre-flight waiting, passport control, get the luggage and travel from the Marseille airport to the city takes a lot of time and energy.
If you want to travel with family or friends, you can rent a car. You will not depend on public transport schedules and can stop at any place you like. On your way to Marseille, visit the beautiful French towns of Auxerre, Avallon, Pouilly-en-Osoua, Beaune, Chalons-sur-Saône, Tournoy, Charne-les-Maconne and Villefranche-sur-Saône.
How to get there: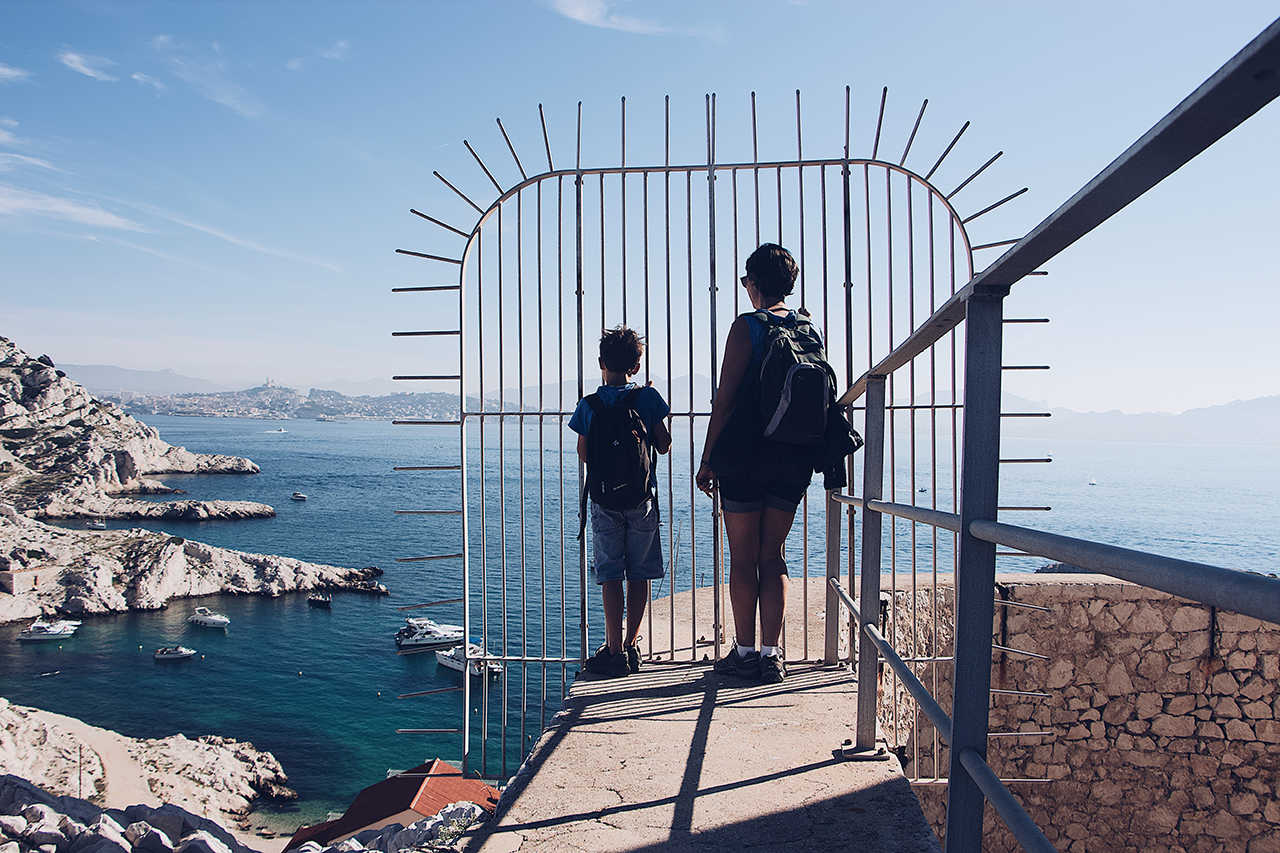 Ile du Friul, Marseille (Photo: unsplash.com / @mael_bld)
5 ways to get from Paris to Marseille on your own
Hello everyone, my darlings! Today we are going to talk about how to get from Paris to Marseille by different means of transportation.
Being in France, many travelers want to visit not only the capital, but also the seaside cities. There are very good connections between Paris and Marseille, and you have a chance to get to the Mediterranean Sea at any time of the day.
At each point, we'll look at a few situations:
– how to get from downtown Paris to Marseille, – and how to get from Paris airports to Marseille.
But no matter where you are, here are two powerful articles to help you right away:
The Fastest Way at Any Time of Day or Night
The fastest way is a cab. And at night it can also be the only way.
More often than not, tourists want to leave for Marseille directly from the arrival airport. So we'll talk about those cabs based at Paris airports.
1 – Charles de Gaulle
Only official carriers are allowed to operate at the Paris airport. They can be easily recognized by the specific green lantern on the roof of the car. In addition, all legal cabs stand in certain areas of the airport station square.
People who offer to use their services in the baggage claim area are not licensed carriers, and taking such a cab, especially at night, is quite dangerous.
Here is a list of places where you can take a good cab from Ruasi Airport – SDH.
If you fly into Terminal:
1 – exit 24,
2A – exit 6,
2C – exit 14,
2D – exit 7,
2E – exit 12 on arrival level,
2F – exit 11 on arrival level,
3 – exit from the arrival hall,
2G – blue gate.
Through these exits you will reach the baggage handling and baggage claim sector, and from there to the legal Paris Air Gate cabs.
Paris cabs have fixed fares. You will see the cost of your trip on the meter. The approximate price of a trip to Marseille will be from 900 euros.
The price increases by 15%:
On Sundays and public holidays,
from 7 p.m. to 7 a.m.
Cabs can be booked:
Alpha Taxis city cabs – order by phone: 01 45 85 85 85,
ABC Taxis – 01 43 83 64 00,
or online.
Remember not to use unlicensed cabs.
2 – Orly airport
At this airport there is a cab rank for cab stands:
South Terminal (Paris-Orly Sud) – at gate L,
West terminal (Paris-Orly Ouest) at gate B.
At night, the trip is 10-15% more expensive than during the day. You must also pay extra for oversized luggage.
You can call a cab:
City: Alpha Taxis – 01 45 85 85
Suburban: Standard – 01 46 87 12 00
online .
Cabs are a convenient way to get around for those who do not know the city or have a lot of luggage. It is also possible to use the services of a taxi firm even at night.
By public transport
1. Plane
This is probably the most convenient and fastest way to get from Paris to Marseille. AirFrance planes fly from Charles de Gaulle and Orly airports several times a day.
The flight is direct and very comfortable.
From Orly airport, planes to Marseille depart every hour. From Roissy – Charles de Gaulle – noticeably less frequent.
Travel time is 1 hour and 15 minutes. Ticket price – from 40 euros one way.
2. Train
Trains to Marseille depart from Gare de Lion, located in the center of Paris.
High-speed trains arrive at the main station of Marseille Saint-Charles .
The average cost of a trip is about 70 euros. The price depends on the time of purchase/reservation of the ticket.
Travel time is 3,5 hours. Trains go every 60-120 minutes. Learn exact train timetable and prices for your trip to Marseille here.
3. by bus
The bus to Marseille takes about 15 hours. The bus to Marseille takes about 15 hours so you can take it if you are not in a hurry and want to see the whole country from the window.
The route between Paris and Marseille is made by Eurolines. Departure buses – from Gallieni bus station, located near the metro station of the same name, line 3.
The cost of bus tickets may vary from 20 to 80 euros. It all depends on the date of the reservation.
Buses to Marseille depart every day. The night bus goes faster, because by evening the numerous traffic jams dissipate.
At the ticket office of the bus station,
on the website .
The length of the journey from Paris to Marseille by bus is more than offset by the views outside the window and the comfort of the buses. They have very comfortable seats, a decent distance between the rows. There is a toilet, which is also quite comfortable.
To get from Paris to Marseille, you have to travel from north to south almost the entire country. The journey will be unforgettable!