Free places to visit in Madrid
Many of the cultural and historical attractions of Spain's capital city are not cheap to visit, but if you are not limited in time, you can plan your visit without too much expense.
A Bird's Eye View of Madrid
If you like to see the city from a "bird's eye view", this is for you. Enjoy the view of the skyline of Madrid from the observation deck located in the heart of the capital, the City Hall. The view of the Gran Vía will leave the strongest impressions.
Madrid and the Habsburgs
Every day at 10:30 in all weathers from Plaza Isabella II there is a free guided tour that will introduce you to Madrid during the reign of the Habsburgs. The itinerary lasts about two and a half hours and covers the main sights of the era.
By the way, this is not the only free tour in Madrid. OgoTours also conducts daily tours of the city, which last two and a half hours. The meeting time and place is 10:45, Puerta del Sol.
All the secrets of the capital's subway
"Platform Zero" is a real treasure hiding under Plaza de Chamberí. The old station has long been out of service, and there is a subway museum where you can immerse yourself in the atmosphere of the first stations. A documentary is shown every half hour detailing the construction of one of the most complex subway networks in Europe.
Keeping up with modern art
To keep abreast of what's happening in the contemporary art world, stop by Casa Encendida, Conde Duque, Sala Tabacalera, La Caixa, Mapfre and Matadero. A number of international art exhibitions, performances, seminars, and events are held there every week.
La casa encendida: Ronda de Valencia 2
Conde Duque: c./Conde Duque 9
Sala Tabacalera: c/Embajadores 53
Caixaforum: Paseo del Prado 36
Mapfre: Paseo de Recoletos 23
Matadero: Paseo de la Chupera 14
Changing of the guard
Every first Wednesday of the month from 11:00 to 14:00, the Royal Palace ceremonially conducts a changing of the guards in the style of Buckingham Palace, as it was in the days of Alfonso XII and Alfonso XIII. More than 400 people and about 100 horses take part in it. The music played by the Band of the Royal Guard is excellent.
Palacio Real: calle de Bailén, s/n
The Chillout Lounge at the Palacio de Cibeles
If you are looking for peace and quiet, you can find it even in the heart of the capital. In the CentroCentro Cultural Center in Palacio Cibeles you can read the latest press or your favorite book on a comfortable sofa. A nice corner designed to take a breather during your tourist itinerary. You can also visit one of its exhibitions.
Plunge into childhood in Retiro Park
Almost every weekend, the city's Puppet Theater organizes a performance in Retiro Park, on the Puerta de Alcalá side. Here music, literature, and acting come together. A magical spectacle that not only children will find interesting.
Retiro Park: Plaza de la Independencia 7
Get to Europe without leaving Madrid
Is it possible to climb the Eiffel Tower, visit the Brandenburg Gate, and throw a coin into the Trevi Fountain without spending a penny? Absolutely! On the outskirts of Madrid is the Park of Europe, which covers about 233,000 square meters. Here you can take selfies with 17 copies of famous European monuments.
Take part in Hábitat Madrid
Madrid City Hall has organized an extensive program of events aimed at protecting the environment. You can choose from guided walks in parks and green areas, bike rides, courses and workshops on various topics, conferences, exhibitions and literary evenings.
"Madrid's Museum Triangle
See world-famous masterpieces like Velazquez' "Frélinaires" or Picasso's "Guernica" in person on certain days and hours, completely free of charge.
Monday through Saturday, from 6:00 p.m. to 8:00 p.m.
Sundays and holidays, from 5:00 p.m. to 7:00 p.m.
Queen Sofia Museum
Monday to Saturday, from 19:00 to 21:00 (except Tuesday)
Sundays and holidays, from 1:30 to 7:00 pm
Monday, from 12:00 to 16:00
Museo del Prado: Paseo del Prado, s/n
Museo Reina Sofia: calle de Santa Isabel 52
Museo Thyssen: Paseo del Prado 8
Discover cultures of other countries
Why not learn something new about other cultures? You can immerse yourself in the magic of a variety of cultural practices in centers such as La Casa Árabe, La Casa de América and La Casa Asia.
La Casa árabe: c/ Alcalá 62
La casa de América: Plaza Cibeles, s/n
Casa Asia: c/Mayor 69
Discover a new experience at the Museo de Tiflología
Founded by the Spanish National Organization for the Blind, this museum invites you to discover how the experience changes when you visit the exhibition with your eyes closed.
Service center in Spain
Service Center for Life and Business "Spain the Russian way" is your guide in the world of individual tourism. Organization of tours, itineraries, trips, tickets for various events, tours with the best guides, organization of holidays. Services for discerning customers.
Tags: madrid, tourism, museum, park, free, attractions, cultural center, free
How to get into the museums of Madrid for free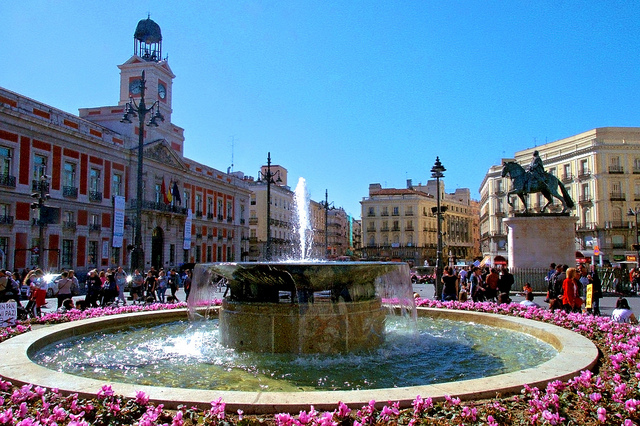 Going to Madrid to experience the arts? In this article, you'll find what you need – a list of free museums in Madrid, as well as the "happy hours" to visit the museums.
Do you want to see paintings by Bosch and Velázquez, Picasso and Goya? We'll tell you how to do it for free! Like many other European cities, Madrid's museums have their own "happy hours". During these hours the museums open their doors to all visitors. So, knowing the days and hours of free admission, you can plan your visits in advance so to see the famous museums of Madrid for free.
Economical travelers on a note: all museums in Madrid on October 12, December 6 and May 18 are open for free.
Where to look for cheap tickets? The best way to do this is with the search engines Aviasales and Skyscanner. To find the best price, check with both and see tickets for different dates. Read also the guide on how to look for low-cost airline tickets.
(photo by Turismo Madrid / flickr.com)
Free museums in Madrid
The famous Prado Museum in Madrid (El Museo del Prado) can be visited for free on the following schedule: Tuesday – Saturday 18:00 – 20:00, on Sunday from 17:00 to 19:00. In addition to the above dates, the museum can be accessed for free on November 19.
The Museo Nacional Centro de Arte Reina Sofía is free to visit on April 18, May 18, October 12 and December 6, as well as any Sunday, Saturdays from 2:30 to 9 p.m. and weekdays (except Tuesdays) from 7 to 9 p.m. And admission to the Palacio de Cristal and the Palacio de Velázquez is always free.
Admission to the Palacio Real de Madrid is free on Wednesdays and May 18.
Museo Nacional de Arqueología, Madrid. On Saturday afternoons and Sunday mornings it is possible to visit the archaeological museum. You can also get there for free on November 16.
Admire Dürer and Caravaggio from 12:00 to 16:00 on Mondays at the Museo Thyssen-Bornemisza.
Admission to the Madrid Air Museum (Museo del Aire) is free.
Admission to the Museum of the Blind (Museo Tiflológico) is also free.
A useful selection: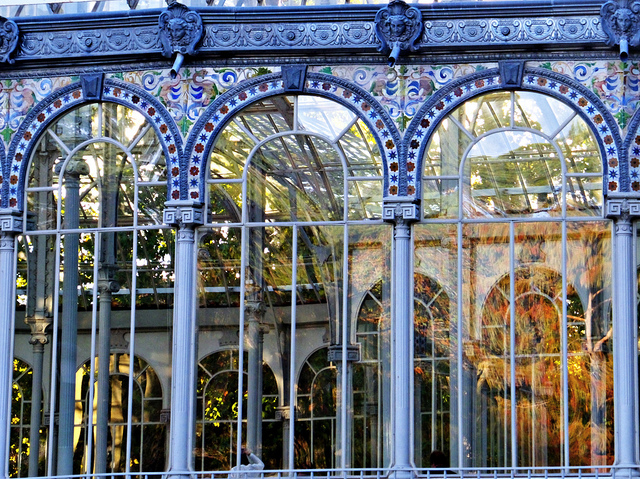 (photo by Trotaparamos / flickr.com)
Madrid Metro Exhibition Center (Anden Cero/Estación de Chamberí).
Maritime Museum of Madrid (El Museo Naval de Madrid) – admission to the museum is free, but strictly by passport.
National Museum of Science and Technology in Madrid (Museo nacional de ciencia y tecnología).
Admission to Madrid's Museo Taurino, or Bullfighting Museum, is free.
The Museo de América is free on Sundays, April 18, May 18, October 12, and December 6.
Museo Lazaro Galdiano – free on Wednesdays.
Museo Arte Publico – free access.
Museum of the Mint (Museo Casa de la Moneda) – free.
Museo Cerralbo – free admission on Saturdays after 14:00; Thursdays from 17:00 to 20:00; every Sunday and April 18, May 18, October 12 and December 6.
Cultural Center Caixaforum Madrid (some exhibitions are paid).
Centro Cultural Conde Duque: Entrance is always free.
(photo by Daveybot / flickr.com)
If the list of free museums does not satisfy you, we suggest you buy the discount card Madrid Card – with it you can visit more than 50 museums for free! Also with the card you can get good discounts in many stores and restaurants and take a tour around the city as part of the Descubre Madrid tour.
Holders of the card also have privileged access to museums, so you no longer have to queue! The card comes with a tourist guide in different languages, a city map and useful information about museums, services and other facilities that are part of the Madrid Card system.