The best ways to get to Brussels by train, car, plane
How to get to Brussels from Moscow by direct flight or connecting flight, how much does it cost to train from nearby cities? Consider all the inexpensive ways to get to the city, the cost of renting a car and public transportation. Find out where the best place to stay is closer to the city center.
Belgium can be covered in a few hours, and it's a country you'll cherish for a long time. Brussels is called the capital of Europe, the security council of the EEC holds its meetings and is home to NATO headquarters. For the average Belgian and tourist, Brussels is primarily a Lower or Upper Town with its palaces, museums and medieval charm. There are three reasons to visit Brussels: chocolate, beer and architecture.
You can get to Brussels from Moscow in different ways: by plane, train, bus and even by your own car. The last option will take almost two days, but will allow you to visit several European countries, take great pictures and gain unforgettable impressions from what you see.
Direct flight to Brussels from Moscow
The fastest way to get to Brussels is to fly with Aeroflot. A ticket for a direct flight from Moscow to Brussels costs 30 265 rubles. Travel time is just over three hours. There are Brussels airlines, SWISS, KLM, S7 Airlines flying to the Belgian capital, but they all have to change flights at the hub.
Ticket prices from Moscow to Brussels, direct flight:
Prices for connecting flights to Brussels
You can make the trip more economical by taking advantage of several airlines. This method is ideal in terms of budget flight, but will take a lot of time.
It is optimal to get to Brussels with connections in 5-6 hours. Tickets to Brussels and back cost an average of 18,000 rubles. Minimum cost is 13,600 rubles, but in the latter case you'll spend a whole day to travel one way. The prices for air tickets to Brussels from Moscow can be significantly lower during the promotional period of the airlines.
Flight to Brussels with connecting flights inexpensively
More attractive prices have low-cost airlines. So, Wizz Air offers tickets to Brussels at a price of 5,000 rubles one way, travel time – 10 hours. Connecting in Budapest. When flying with low-cost airlines you should carefully read the rules of each airline. Wizz Air, for example, has additional fees:
for overweight hand luggage and luggage,
flight cancellation,
airport check-in,
change of date,
meals.
You can find cheap tickets directly without intermediaries through Aviasales, it looks for really cheap flights among all airlines. With the help of the search engine, it's easy to get to Brussels by low-cost airlines from nearby European cities.
Train Ticket Prices to Brussels
There is no direct train to Brussels. The fastest way to get there is via Germany or France. Train number 023 will take you from Moscow to Frankfurt am Main in one day and 12 hours. The cost is 5000 rubles one way. From Frankfurt to Brussels you can get in 3 hours. The trip by train will cost 3,000 rubles, and by car – 1,400 rubles. You can pick up a car on the website Bla Bla Car. The minimum amount of travel by train and hitchhiking is 6,400 rubles.
For travel within Belgium, you can buy a Go Pass ticket for ten travel routes. The ticket has an age limit (from 12 to 26 years old), but it can be used for different people, it is nameless. The ticket indicates only the departure and arrival station.
Travel by bus
The bus ride to Brussels is a little faster. The travel time to Bielefeld or Dortmund is one day and 7 – 8 hours. The buses leave several times a day from the bus station Teply Stan or Akademika Pilyugina. The ticket costs from 4500 rubles. From Germany you can get to Brussels by Ecolines bus for 5 hours at 700 rubles.
Trip by car
How to get from Moscow to Brussels by car?
It is possible to cover the distance of 2600 km to Belgium by car in 30 hours (without taking into consideration the border crossing). The cost of gasoline for all the way to Brussels is about 220 euros. You can take one 10-liter canister with you. It's convenient to stay in campsites or small hotels.
You can plan your route with the planner viamishelin.com or any other planner. It will show you free of charge roads, except for a small stretch of about 150 kilometers in Poland, but you can bypass it, too.
Go through Belarus on the M1 toll highway, and then follow the route.
Travelers are advised to skirt the border crossing point in Brest because there are long lines. You should bring a reflective cape for the driver, a bottle wrench with a jack and a navigator with maps of Europe. Do not forget your passport with a Schengen visa and the technical passport.
How to get from Brussels airport to the center?
Brussels has two airports:
International, in the town of Zaventem (Zaventem) , which is only 12 kilometers from the capital.
The best way to get to the center from Brussels Airport is by train, from terminal B ground floor. You can buy tickets from the ticket machine or online in advance. The train goes to Bruxelles-Central – central station, almost the center of the city. The ticket price is 8.5 euros.
The bus number 12 or 21 goes to the station Shuman. Then take the Metro to Gare Centrale or De Brouckere. You can buy a bus ticket from the driver for 6 euros or from a vending machine for 4.5 euros. The ticket requires activation. The trip takes up to one hour.
The site Kiwi Taxi offers transfer services at fixed prices, especially relevant after a long flight with tired children or large luggage, you do not need to run looking for free cars, after booking a transfer you will be waiting at the airport with a nameplate.
For fans of cabs there is an Uber.
Charleroi (Charleroi), the low-cost carriers are based here. There are buses to Brussels Central Station (Midi) for 14 euros. To the station Charleroi you can take the yellow bus TEC for 5 euros. Then by train or bus to the center. The trip will take at least one hour.
Rent a car in Brussels from the airport
You can rent a car already at the airport for only 1200 rubles per day. It is convenient to rent in advance, using the Economybookings website directly. It searches among all rental companies and offers to book only the cheapest options at your request.
Once you have reached Brussels from Moscow, St. Petersburg or cities in Europe, it is worth thinking about renting accommodation or renting a hotel room. We have made a selection of the best places based on reviews, ratings and our own experience of staying near the city center, which are perfect for the price and services for commuters.
Where is the best place to stay in the city?
Depending on the purpose of the trip, we recommend looking for accommodations directly through Booking.com, provided you decide to rent private accommodation in Brussels for the long term. If you are looking for hotels, it is better and cheaper to rent a room through RoomGuru, it searches available options among all hotel bases online.
Brussels hotels 4 stars in the center
. The cost is 11500 rubles for two with breakfast. The hotel is 100 meters from Place Stephanie and Avenue Louise among fine restaurants and designer boutiques. All rooms have a coffee/tea maker, parquet flooring, and a balcony overlooking the garden. Travelers note the hotel's good location, great design, welcoming hosts and excellent coffee.
. The cost is 12500 rubles for two with breakfast. According to reviews of tourists – it is one of the best hotels in Brussels. Note its excellent location (in the historic part of town, near the Grand Palace Square), unique style and beauty of the building. The hotel restaurant with homemade Belgian cuisine is popular with locals.
. Room price 6276 rubles for two with breakfast. Quiet neighborhood near Brussels North Station within walking distance of the center. "Buffet" for breakfast. Spacious rooms with a coffee machine.
Where to stay in Brussels inexpensively?
. The cost is 1400 rubles per person, in a shared room. There are triple rooms. A 10-minute walk from the center and the train station. Very clean, safe. The staff speaks four languages. The cost is 1,046 rubles when staying in a six-bed room with a single bed and 2,790 rubles, for a single room. Rooms are small, but clean and comfortable, luggage storage, near the subway. The area is immigrant, a lot of inexpensive cafes and stores. Room cost 6207 rubles for two. Unique hotel design, cleanliness, on the roof recreation area with a pool and a beautiful view of the city. Quiet area, delicious breakfast. There is a play area and restaurant. You can leave your luggage when checking out.
How to save money on your trip? Working tiphacks!
We recommend searching for the best hotel prices on ROOMGURU . The search engine searches among all hotel databases on the internet, even from giants like Booking, and compares prices. If you like to use your smartphone, the Lodging Search app is a must. It's very convenient to open your options upon arrival and book immediately.
Advantageous to insure your health and life while traveling will help service TRIPINSURANCE, the search engine shows the results of all major insurance companies. You need to choose only the most favourable option, but we advise you not to save on your health!
Airfare? We advise you to use AVIASALES, it is still the no.1 search engine among independent travelers.
My name is Sergei, and I work as a guide in various cities in Europe, Asia, eastern Russia, also work as a manager in a large travel agency. During my travels I experienced a lot of emotions, learned useful information about rest and prices, saw unique places which I hurry to share on the pages of my blog about tourism.
How to get to Brussels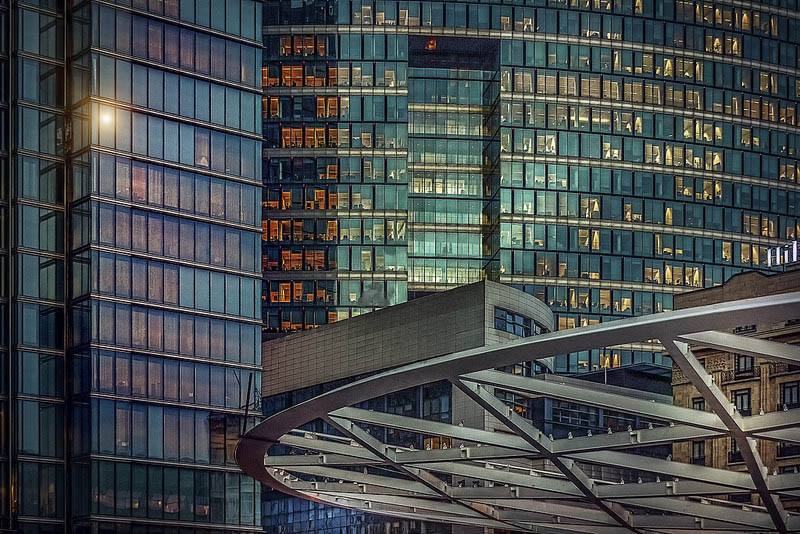 A complete guide on how to get to Brussels inexpensively by air – considering traditional airlines and low-cost airlines with flights from Moscow, St. Petersburg, Minsk, Helsinki, Riga, Tallinn, Vilnius and several other cities.
Belgium accepts tourists from the Russian Federation who have been vaccinated by the WHO. However, some successfully make their way through other European countries. Take a look at the list of open countries. For convenience, we provide pre-pandemic prices for travel and flights. Information about visas and flights may not be up to date now, check with official resources.
When planning a trip we consider both classic airlines and low-cost ones. We look for tickets on the service Aviasales – it will find the cheapest tickets among all popular airlines.
How to get to Brussels from Moscow
The most attractive round-trip tickets are from Brussels Airlines – prices start from 7 thousand rubles. And this is a direct flight with luggage, meals on board and other conveniences of traditional airlines! It is possible to visit the spring Brussels for the May holidays:
UIA, KLM, AirBaltic, Estonian Air tickets are available for 10,000 rubles or more. For the same price there are round-trip tickets on Aeroflot flights without change! A little more expensive tickets have Swiss, SAS, Austrian and LOT (from 11,000 rubles), as well as Finnair and Lufthansa – from 12,000 rubles.
Read our review for those who travel to Belgium on their own (transport in the country, food, attractions, cities, etc.). Travelers will also find it useful to know how to get from Brussels airports to the city center and vice versa.
Flying from St. Petersburg
You can get to Brussels from St. Petersburg with Alitalia flights – they have cheap round-trip tickets (from 9 thousand rubles). This option is interesting because there are often flights with long layovers in Rome. You can kill two birds with one stone: to see Brussels and at the same time to admire the magnificent architecture of the Eternal City.
The citizens of St. Petersburg have a great opportunity to celebrate Christmas in Brussels: the airline UIA offers tickets St. Petersburg – Brussels – St. Petersburg in the second half of December for only 10 thousand rubles! You can fly back until December 31 and celebrate the New Year at home, or you can stay in Brussels and return in early January. Here's an example from Aviaseils:

Tickets for Austrian, AirFrance, Estonian Air and Aeroflot are about the same – prices start at 11 thousand rubles. LOT and Lufthansa offer tickets for 12 thousand and above, for a similar price make joint flights SAS and Lufthansa with connections in Munich and Copenhagen – if the change of a long, you can have time to see these cities.
Among other things, you can get to Brussels from St. Petersburg on the airlines KLM, Swiss and AirBaltic for about 13 thousand rubles and above. But it is better, of course, for residents of the Northern Capital to go to the nearest European city (Lithuania, Latvia, Finland) by bus and fly from there to the low-cost – will not be much cheaper than flying from St. Petersburg. More about this below.
To Brussels from the regions
It is extremely unprofitable to fly from the regions to Brussels – the prices, to put it mildly, are biting. So, from Ufa to the capital of Belgium you can get with Turkish Airlines for 15 thousand and above. Tickets for Aeroflot flights cost from 16 thousand.
From Rostov-on-Don to Brussels there are also Turkish Airlines (starting from 13 thousand rubles) and "Aeroflot" (14 thousand), Pegasus Airlines from Mineralnye Vody with connection in Istanbul (round-trip tickets cost from 11 thousand rubles, but if you get on sale, which from time to time are at this airline, it will be much cheaper). If you want you can deliberately pick up tickets with a longer layover in Istanbul to get into the city and walk around (read our article with an overview of all the ways to get to Istanbul from Ataturk Airport).
From Novosibirsk, S7 and Brussels Airlines fly together for 20,000 or more with a connection in Moscow. Turkish Airlines offers tickets with connection in Istanbul for the same price. Flights from Ekaterinburg are not cheap either: Turkish Airlines tickets cost starting at 15 thousand, and Aeroflot's prices range from 17 thousand and up.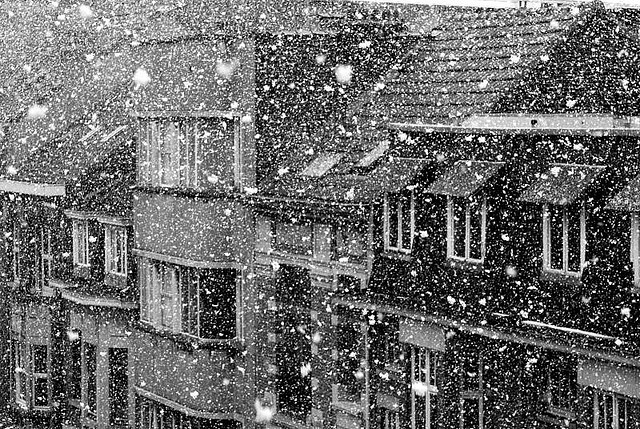 (photo © . Lk. / flickr.com)
To Belgium from Belarus
Flying from Minsk to Brussels is expensive – AirBaltic flights with connection in Riga cost from €210 (it's the cheapest way to get to Brussels from Minsk). Therefore, it's better for Minskers to get to the European cities listed below and fly from there, which is not difficult for them – Belarus is conveniently located at the very European borders, and residents of the country have a great opportunity to travel very cheaply, using airports of neighboring cities: Warsaw, Vilnius, Kaunas, etc. You can, for example, fly to Riga on AirBaltic, and from the Latvian capital by Ryanair. It's a little cheaper than flying exclusively with AirBaltic, but still not the lowest amount. It's easier to go from Minsk to Lithuania or Poland by bus, and then fly to Brussels.
By the way, both low-cost airlines and traditional airlines often have attractive discounts and promotions – look here not to miss a bargain!
Lowcosters to Brussels
From Latvia
Direct flight Riga – Brussels with Ryanair – round trip ticket starts at only 40 euro! There are also connecting flights in Milan (Bergamo) – you can choose a flight to see the city. There are also Wizz Air and Ryanair combined flights with connection in Barcelona – the prices of tickets start at 100 euros. You can also fly from Riga to Brussels without connecting flights on AirBaltic – it costs 140 euros and more.
From Finland
From Lappeenranta also flies Ryanair with different length of connections in Milan, but the tickets are twice as expensive as from Riga – from 80 euros. Flying from Helsinki is not cheap: a combined Norwegian and Ryanair flight costs from 140 euros, and AirBaltic flights from 170 euros.
From Lithuania
To get from Vilnius to Brussels, it is best to use the services of Ryanair – round trip ticket price for a direct flight starts from 40 euros. You can choose a flight with a long connection in Bergamo and walk around the city or even take a train to Milan (one hour, price €5). From Kaunas is more expensive: the minimum price is 96 euros (Ryanair).
From Estonia
Ryanair flies to Brussels and from Tallinn – tickets cost from 90 euros. In addition, from the Estonian capital you can get to Brussels with easyJet (from 135 euros), also there are direct combined flights from 180 euros (there – Air Lituanica, back – AirBaltic).