By bus from Kazakhstan to Urumqi
Today we are going to tell you about the Almaty-Urumqi and Astana-Urumqi routes, but first we would like to tell you how we got to China from Semipalatinsk.
We started our journey to China from Omsk, having driven 732 kilometers by a Mersedes van to Semipalatinsk (Kazakhstan). The Russian-Kazakhstani border is now quite fast (they have abolished customs) – an hour and a half and you are already in Kazakhstan! A minibus ticket costs 1100 rubles from Omsk.
Riding is very comfortable, goes smoothly, shock absorbers smooth out the peculiarities of Russian and Kazakh roads. Speaking of roads. Up to Pavlodar is an excellent quality road, but then … go much slower. That's why the total trip time from Omsk to Semipalatinsk is about 12 hours. It is faster in a car.
There are two bus terminals in Semipalatinsk: one for local transport, near the market, and one for international transport, quite small. Naturally, we need the international bus station. A Chinese sleeper bus to China is already waiting there. Departure from Semipalatinsk is at 5 p.m. (local time) on Tuesdays, Thursdays and Sundays. Tickets cost 9,000 tenge (or 1,800 rubles).
The bus is on the outside:
A sleeper bus from China.
The same, but from the inside:
This is what a Chinese bus looks like inside
A wonderful invention – the sleeping places in the bus: pillow, soft and warm blanket, just like at home! There is even a belt to buckle up, because on Kazakh roads it really throws up to the ceiling. At first it was hilarious, but after an hour of such a ride you would think how to get out of here as soon as possible!
It takes about 12 hours to get from Semipalatinsk to the Kazakh-Chinese border (border crossing Maikapchagai-Zimunai). This means that the bus arrives early in the morning at the border, which opens at 9:00 a.m. Note: this border crossing is not open on weekends! After the fun night I felt like my stomach was stuck to my spine and all my insides were jumbled.)
At the Kazakhstan-China border:
All the formalities have been taken care of, the border between Kazakhstan and China has been passed, and we are finally in the Celestial Empire! Nihao! There's a whole town here, lots of people. This is China after all!
After passing the border, all passengers are given some free time to eat and rest. Then they continue on their way, this time along Chinese roads. The landscape here is even harsher than in Kazakhstan – red-gray plateaus and mountains with almost no vegetation.
A stroll along the border town
We arrived in Urumqi by 10 p.m., already dark. It was the first Chinese city on our route.
At the end a little bit of numbers:
Omsk-Semipalatinsk: Distance 732 km – time 12 hours – cost 1100 rubles.
Semipalatinsk-Urumqi: Distance 1200 km(?) – time 30 hours – cost 1800 rubles.
Thus the total cost of the Omsk – Urumqi road is 2,900 rubles one way.
Almaty – Urumqi
1. It is longer and more expensive than taking a bus, but more comfortable.
Trains run on Tuesdays and Sundays, the fare is 20,000 tenge and the trip takes 32 hours.
2 Bus from Almaty to Urumqi
Depart every day at 9 am, except Saturday (and public holidays), the cost is 9000 tenge, and the travel time is about a day.
Astana-Urumqi
There is also an option to get by train, they leave on Saturdays at 17.15 and spend more than two days in transit. The fare is about 8500 rubles.
2. First get to Almaty or Semipalatinsk and then go as described above.
We use it ourselves and recommend to our friends:
best sites for travelers
✓Travelata.ru – Find the best tours from 120 reliable tour operators. ✓Bolshaya Strana – service for booking unusual travels in Russia. Excursions, hikes, rafting, expeditions, cruises and much more! 1000 tours and 56 regions. Yandex.Travel – hotel search engine in Russia and worldwide. Compares prices on many booking systems, finding the best. Until July 22, get up to 30% cashback with PLUS points. ✓Ostrovok – a major hotel search engine. Has its own loyalty program. ✓Tripster – over 4000+ unique excursions in 500+ cities from locals. ✓Aviasales.ru – search and compare airfares among 100 agencies and 728 airlines. ✓Cruise.Online – all river cruises in Russia in one place. ✓Tutu.ru – tickets for trains, buses and planes, as well as hotel reservations. The service has many cool "features". For example, booking a ticket for one ruble. ✓Comparison.ru – travel insurance online for traveling in Russia and around the world. Rate this article:
10 Comments
How do I get a visa?
Stas Reply: October 22nd, 2019 at 16:27
Zhanara, you need a visa to China, it is made at the Chinese consulate (probably in Nursultan or Almaty, but I am not sure) or at a travel agency. A travel agency usually has an easier process, requires fewer documents, but costs more.
Tell me, how do you get from Chelyabinsk to China on a budget and more convenient? My final stop is Taiwan.
Diana, it would be easier to travel via Moscow. From the capital there are inexpensive flights to Taiwan. And by land, it will take a long time and not necessarily cheaper: first you have to get to Semipalatinsk, Ust-Kamenogorsk or Almaty, where there are buses to Urumqi. From Urumqi to the coastal cities on the east coast, from where you can probably already go by sea.
How to get to China via Kazakhstan: full overview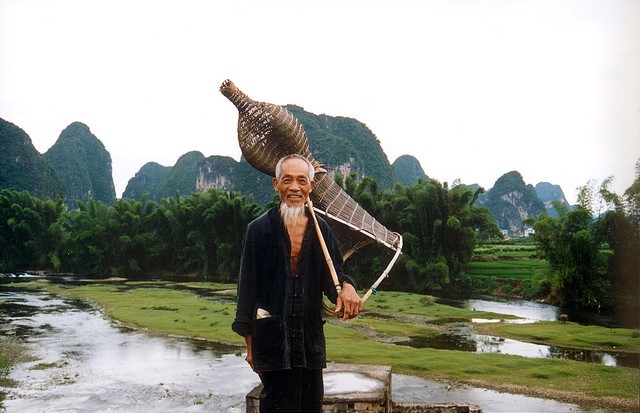 One of the cheapest ways to get to China is by land via Kazakhstan. In addition, such a trip is much more exciting and richer in impressions than air travel. So, here's how to get to China cheaply by land.
China doesn't yet accept tourists from Russia. Look at the list of open countries. For convenience, we give pre-departure prices for trips and flights. Information about visas and flights may not be up to date, check with official resources.
Given fares and schedules may change – find out details at bus and train stations or their websites.
To China via Semipalatinsk (Semey)
Perhaps the easiest and most popular way for Russians to China via Kazakhstan is via Semey city. Until 2007 this city was called Semipalatinsk, but even now the former name is often used, especially in Russia (for example, bus stations sell tickets exactly for Semipalatinsk, not Semey). So you need to keep both names in mind.
To Semipalatinsk by bus
One can get to Semipalatinsk by bus from Omsk (via Pavlodar): the distance – about 700 km, travel time – about 12 hours, the fare is 1100 rubles.
One can also get to Semipalatinsk from Tomsk: the ticket costs 1980 rubles, departure on Fridays and Sundays at 13:40, arrival at 08:00 (travel time over 18 hours), distance – 953 km.
The third option: go to Semey from Novosibirsk. Ticket for the night bus will cost 1100 rubles, departure at 19:20 on Tuesdays, Wednesdays, Fridays and Saturdays, arrival at 10:20.
The fourth option: bus Barnaul-Semipalatinsk. The fare is 600-800 rubles. Departure time: 11:05 or 20:20 for day and night flights respectively. There are also transit buses on this route: Novosibirsk-Tashkent (departure from Barnaul at 19:52), Novokuznetsk-Bishkek (19:52), Novosibirsk-Altamy (23:14). The distance between the cities – nearly 500 km, travel time – nine and a half hours.
Buses from Russia arrive at the international bus station Semipalatinsk. The same terminal is used for buses to Urumqi, China, which are comfortable buses with bunk beds instead of seats. It's OK, but a lot of jolting on the way spoils the picture – take this minus into account. A ticket for the Semey-Urumqi bus costs 1,800 rubles, the travel time is about 30 hours and the distance is about 1,200 kilometers. By the way, Urumqi is the farthest from the sea coast major city in the world.
To Semey by train
Getting to Semey by train will be a little more expensive. For example, a trip in a parlor carriage on the train #325H from Novosibirsk to Semey costs 1600 rubles (+/- depending on the season and time of purchase). Note that the fare on the 369th train is twice as expensive!

To China via Astana by train
The route of our independent and budget trip to China can also be built through the capital of Kazakhstan. From Russia, it's easy to get to Astana by train from a variety of cities. Here is an example of a train trip to Astana from Perm:

From the capital of Kazakhstan, you can get to China by train No. 054C, which departs only on Saturdays at 5:15 pm and arrives in Urumqi a day and two nights later at 09:50 pm. The price of the ticket for this train is a mystery – the website of the Kazakh railways does not specify it (whatever date you put – they write that there are no seats), and other sites publish very different information with a price range of 1800 to 9600 rubles per ticket. Maybe you can solve this mystery – if you can, then share in the comments.
Before the trip read the information about visas to China for Russians – tourist and transit visas, as well as the opportunity to get to the Celestial Empire without a visa.
To China via Alma-Ata
You can get to Alma-Ata from different Russian cities. For example, you can get from Novosibirsk on the 301 train, the ticket will cost about 3000 rubles (second-class car), and the journey time will be 40 hours.
To get to China from Alma-Ata you can take train #014C (runs on Tuesdays) or #014T (runs on Sundays). Another option is by bus. The price of tickets is also not fully clear: people name different figures from $60 to 22,000 tenge, and the website of Kazakh railways, as usual, is silent. It turns out that the cost of train tickets is somewhere between 2,200 and 4,400 rubles. The bus fare is around 2,000 rubles.
There is another way to get to Urumqi from Alma-Ata: first you should take a bus to Zharkent (approximately 300 rubles per ticket), then take a special bus across the border between Kazakhstan and China through Khorgos, take one more bus or a fixed-route bus to Yining (100-200 rubles) and from Yining take a train to Urumqi (an ordinary carriage ticket will cost about 500 rubles, if the carriage has no seats then the price is half of that). It turns out that this way to get to China from Kazakhstan is the cheapest, but at the same time it is the most time-consuming.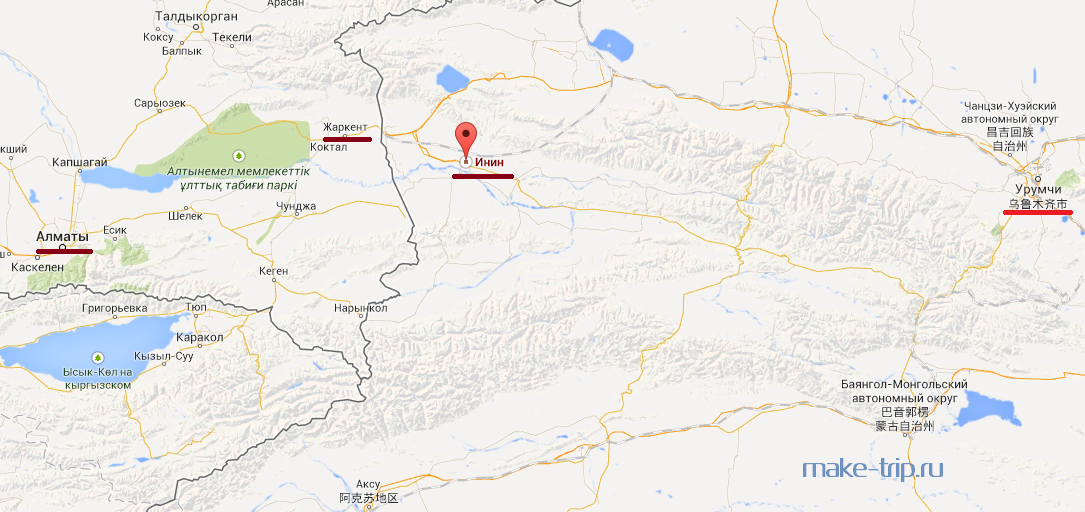 Urumqi-Beijing train
Well, we've figured out how to get to Urumqi. But what's next? You can spend some time in Urumqi – it's a big and interesting city, but most probably any traveler wants to go further, because Eastern China is not the most important part of the country.
The cost of a ticket in hard-slipper class (analog of Russian parlor cars) will be about 3,500 rubles. Of course it's cheaper to go in a sedentary carriage, but then it won't be easy – after all it takes almost a day and a half to travel. Information on tickets on Chinese railroads is easy to find here – travelchinaguide.com.

Getting to China by Air
All of these ways to get to China by land will not suit everyone: these options will save money and will be convenient only for the residents of the Russian regions bordering on Kazakhstan and the inhabitants of Kazakhstan itself. But for Muscovites and all residents of the European part of Russia it is much easier to get to China by air. Tickets to China departing from Moscow are not too expensive: quite often you can find options for 16-18 thousand (round trip), and if you are lucky to get on sale or a major sale, which are not uncommon, you can buy tickets for 12-14 thousand rubles. As a rule, the best prices are offered on flights to Beijing. We'll find all the special offers from airlines under the heading "Cheap Tickets".
Look for cheap airline tickets on Aviasails – it finds the best deals.
If some information has become irrelevant or you know other ways to get to China via Kazakhstan , it would be great if you share the information in the comments!