How to get to Dombaj
Thanks to the majestic mountain peaks and amazing white snow Dombai for many years is popular for many athletes and fans of extreme recreation. This beautiful place provides the perfect opportunity not only to go skiing, but also to practice mountain skiing, snowboarding, snowmobiling, and even go mountain climbing. Perfectly developed tourist and hotel infrastructure, make it possible to have a good and comfortable time and enjoy all the charms of this wonderful resort. Lovers of this kind of recreation will find something to do here.
The best way to get here
This resort from anywhere in our country can be reached by a variety of ways. Of course, the fastest way is to fly. It is very convenient also because the nearest airfield is very close, in Mineralnye Vody. The train journey has both advantages and disadvantages. The first is a relatively low ticket price, but the disadvantage – it is a long stay on the road. The train arrives at the railway station Nevinnomyssk, and then you can get to Dombai by bus, cab or by renting a car. You can also get to the resort village by tourist bus. The bus trip will be comparable in cost with the train. You can get by bus not only from Moscow but also from other Russian cities. A great way to get to the resort is a trip in a private car. You will get an opportunity not only to get directly to Dombai itself, but also to enjoy the great scenery during the trip.
Getting to Dombaj by plane
Air travel to Dombai by plane is the fastest way for vacationers to get to this resort in the shortest possible time. Planes land at the largest airport of Caucasus – Mineralnye Vody. Many airlines offer direct flights to this airport not only from Moscow but also from other major cities of Russia. The flight does not take too long. For example, you can get from Moscow to Mineralnye Vody by plane in about 2 hours.
From the airport to the place of rest you can get by bus or tourist bus, by cab or by renting a car. The distance from Mineralnye Vody to Dombaj is about 240 kilometers.
If you intend to get from the airport by tourist bus, you should take into account that they go from the beginning of December to the middle of March. As a rule they leave from the airport at lunch time, and if from the railway station – in the morning.
If you decide to rent a car, you can use the services of any firm in Mineralnye Vody, which are engaged in such activities. They all have a large fleet of cars and you can choose a car for every taste. This can be either a domestic or foreign car, including business and VIP class. These companies work at any time of the year, around the clock.
Getting to Dombai by train
The cheapest and easiest way to get to the resort from any region of Russia is to travel by train. Trains arrive at the nearest cities to Dombai: Mineralnye Vody, Nalchik, Cherkessk, Nevinnomyssk. If you intend to go from Moscow, you can do it from the Kursk, Kazanskiy or Paveletskiy railway station.
The train does not go too long. Most often, a little over a day. After the train arrives, getting to the resort is no problem with a regular or tourist bus or cab. The tourist bus leaves at about 7 a.m. If you want, you can rent a car.
Getting to Dombai by bus
Many travel agencies, transport tourists to this resort with the help of comfortable buses. The schedule of flights for each travel agency is different. This may be a daily or weekly flights. To get all the necessary information should call a travel agency and clarify everything.
Tourist buses are characterized by high comfort. They are equipped with audio-video equipment, so the passengers don't get bored on the way. In the buses there are boilers and toilets. In each bus there is obligatory an accompanying person. The road from Moscow passes through Lipetsk, Tula, Voronezh, and Rostov regions. In addition, committing, the bus trip you pass through the Krasnodar and Stavropol Territory, as well as the Karachaevo-Cherkessia Republic. Well, the final bus stop is the resort village of Dombai.
You can get to Dombai by private car
You should get to Dombai from Moscow by a car by the federal highway – М4 "Don" that goes through Rostov, Nevinnomyssk, Cherkessk and Teberda. The distance from Moscow to Dombai is about 1600 kilometers.
How to get to Dombaj – all ways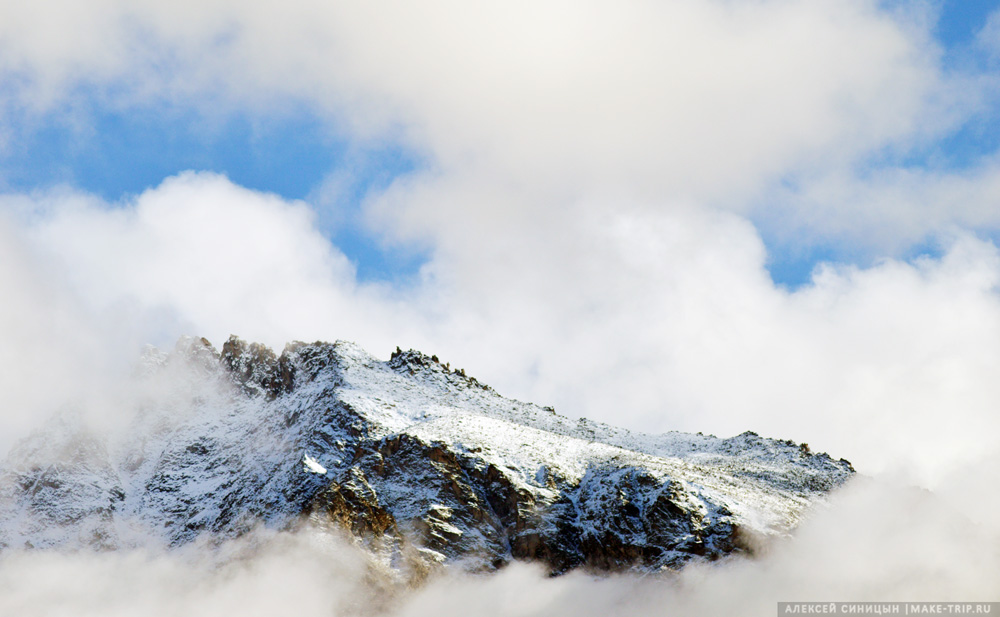 Identify all ways to get to Dombai ski resort from Moscow, St. Petersburg, Mineralnye Vody, Kislovodsk and other cities. What is the easiest way to get to Dombai: by plane, by train, by car or by bus? Let us find out!
We have been to Dombai three times as part of our road trips in the Caucasus. In this review, I will talk about all the ways to get to Dombai from Moscow, Kislovodsk and other cities. And you, based on your location, decide how you can get to Dombai easier, faster, cheaper or more interesting.
How to choose a good hotel:
– hotels and guest houses with cashback. – search for hotels and guesthouses with discounts.
Pay attention to reviews and evaluations of other vacationers – they will help you to understand whether the hotel is good or bad.
Content: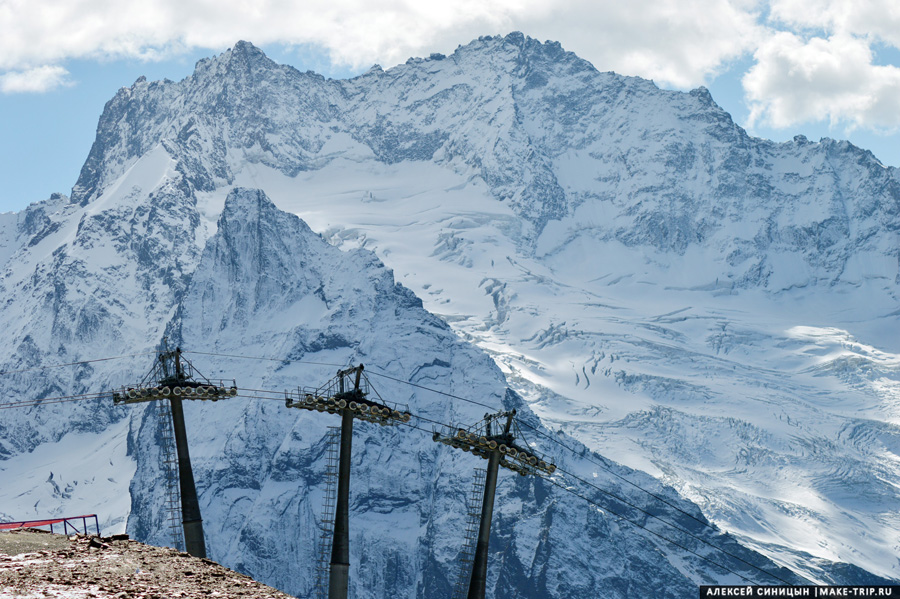 How to get to Dombaj from Moscow and St. Petersburg
To get to Dombaj can be by any means of transport, but you should understand that there is no airport or railway station at the resort, so the rest of the way in any case will need to overcome by car or bus.
To get to Dombaj from Moscow and St. Petersburg by plane is one of the simplest ways. It is better to fly to Min. You can also fly to Nalchik. You can also fly to Nalchik, Vladikavkaz, Krasnodar, but the distance to Dombaia is much longer, so choose Mineralnye Vody.
From Moscow to Mineralvoda you can get tickets very cheap – from Nalchik, Vladikavkaz, Krasnodar. Vody are very cheap – from 3000 rubles round trip! There are many flights and it is possible to fly with different airlines (Nordwind, NordStar, Utair, "Rossiya", Ural Airlines, etc.), so it is no problem to get to the resort. Find tickets from Moscow →
It will be a little more expensive to fly to Dombai from St. Petersburg. Tickets for the plane cost from 5,000 rubles round trip. There are both direct flights and flights with connections. Find tickets from Saint-Petersburg
The most important thing – remember to pay attention to the hand luggage allowance when booking your flight, because some airlines charge extra for luggage at economy fares. The cheapest tickets for lowcost airlines can be found on our website.
Train
Here is a one-way fare.
It takes only 21 hours to get from Moscow to Nevinnomyssk by the firm train "Kavkaz" (004C). The cabin tickets cost from 3900 rubles, in the compartment – from 4400 rubles. Other trains follow 25-30 hours. The cheapest tickets with a parlor stand from 2500 rubles.
Train tickets from Moscow to Kislovodsk cost from 2800 rubles, to Mineralnye Vody – from 2600 rubles.
It takes two days to get by train from Saint-Petersburg to Mineralnye Vody. Tickets cost from 3300 rubles (reserved seats) and 4800 rubles (coupe). Trains to Nevinnomyssk from Northern capital reach a little faster – for 40 hours. Tickets also cost from 3300 rubles.
You can view the train timetable and buy tickets online at Yandex.Travel and Tutu.ru.
How much is a trip to Dombai? Read about the prices for recreation at the resort.
How to get from the airport or train station directly to Dombai? Possible options:
regular buses;
cab;
transfer;
a rented car.
Read more about them below.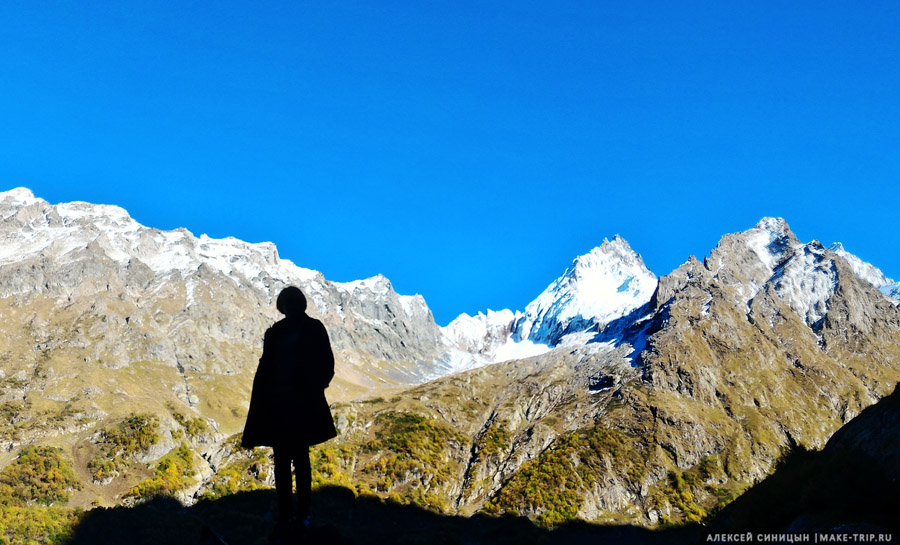 Buses
From Moscow and St. Petersburg the bus is the least convenient way to get to Dombaj. From Moscow you will spend more than a day and will probably get very tired. A one way ticket to Dombaj from Moscow costs from 2300 rubles. It is expensive and not comfortable.
Go by car .
The distance from Moscow to Dombai is 1600 km. The way lies along the excellent highway M4 "Don" – you can drive quickly and easily, but boring (don't expect picturesque scenery until the foothills of the Caucasus). The way goes through Voronezh, Rostov-on-Don, Armavir, Nevinnomyssk, Cherkessk.
Travel package .
There is one more interesting way to get to Dombaj inexpensive and easy way – you can buy package tours. Such tour package will include a flight, transfer to the resort (not always, doctor's note!), accommodation, insurance and meals (if any). It is convenient and easy – no need to delve into the nuances of the complex and controversial southern Russian transport system.
The cost of tours for two people with a flight from Moscow:
3 nights – from 16 thousand rubles;
For 5 nights – from 20 thousand rubles;
For 7 nights – from 26 thousand rubles.
Economically it is profitable to go to Dombaj on tour (at least from Moscow).
Last minute tours for the best prices can be found on the service Travelata – it compares the proposals of 120 tour operators, and therefore can find the perfect option. You can buy a trip online, which is very convenient. Want to save money? Read our 7 rules for buying tours online.
To Dombai from Min. Vody, Kislovodsk, Nevinnomyssk.
Private Car
Distance from Min. From Minnye Vody to Dombai – 200 km, from Kislovodsk – 160 km. Roads: A157 and A155. Distance from Nevinnomyssk – 180 km on highway A155. Not the best pavement on the section between Kislovodsk and Karachaevsk (especially in the outskirts of the latter), but on the way great views, including Mount Elbrus. Then from Karachaevsk to Dombai there is an excellent road with perfect new asphalt.
The advantage of traveling by private car is obvious – you'll be able to stop along the way at the points with especially picturesque panoramic views, and there will be a lot of them. I'll write a separate report about our personal experience of driving to Dombai.
Take a note: about half way from Karachaevsk to Dombai there is a small town Teberda, where you can visit the zoo.
Car rent
If you don't have your own transport, but the spirit of freedom of independent travel persistently demands to have a car, you can rent a car. A convenient search for rental cars is Rentalcars.com.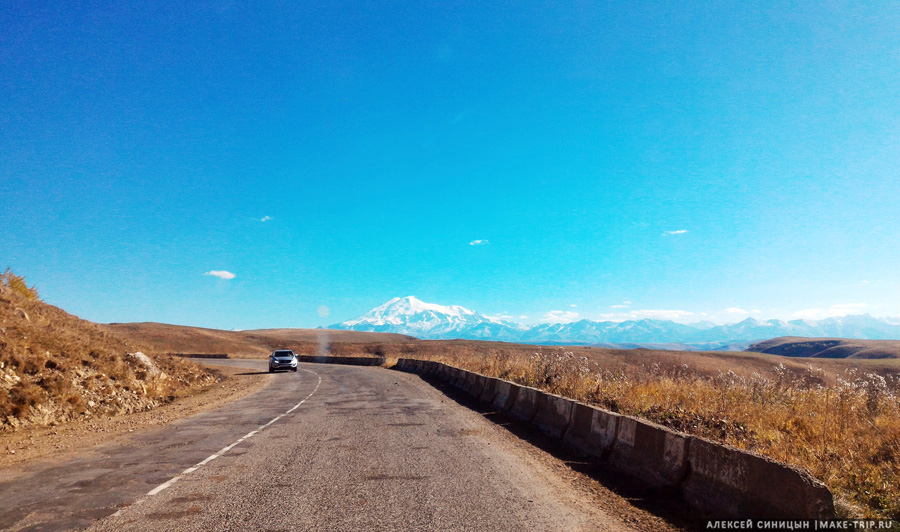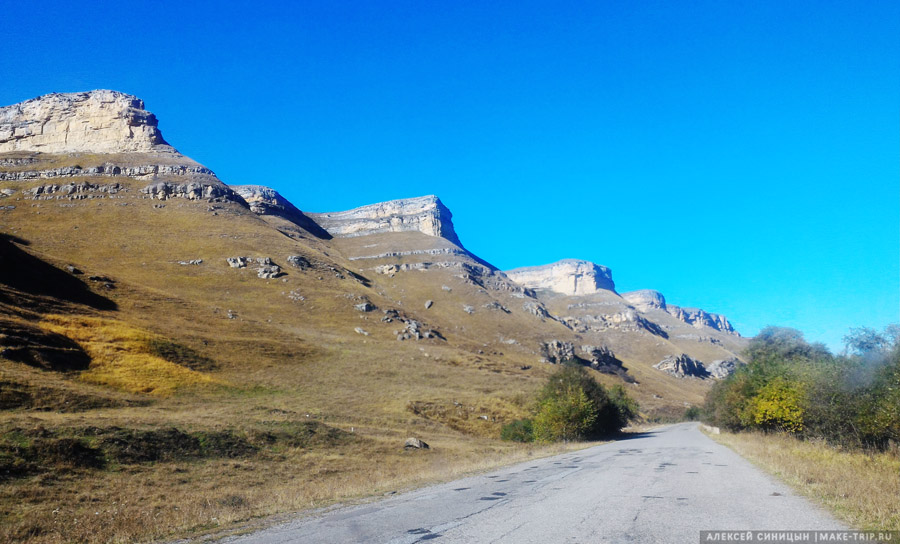 Taxi/Transfer
If you do not need your own transportation, you can order a transfer or cab. We recommend searching and booking a transfer service KiwiTaxi – you choose the route, the car of the right class and capacity, and at the airport at the appointed hour the driver will meet you with a sign. Estimated time to get from the airport of Mineralnye Vody to Dombaj is 3 hours. You may choose a sedan, minivan or minibus with a capacity up to 19 persons as a transfer vehicle.
It is better to book a cab in advance as airport cab drivers will as usual overcharge you.
Buses
There are regular buses to Dombai and Teberda from Mineralnye Vody, Kislovodsk, Nevinnomyssk, Stavropol and other cities of Southern Russia and Caucasus, as well as private carriers (for example, "Gulliver"). One way ticket from Min. The one way ticket to Dombaj is 850 rubles (the price is comparable with an individual transfer per person). There are direct buses to Dombaj or buses only to Teberda (from there you must take another bus or a cab). Travel by regular buses to Teberda is cheaper.
For your information: if you decide to get to Dombaj or Teberda with bus from Mineralnye Vody, Kislovodsk and other cities we recommend to check the timetable with local bus station.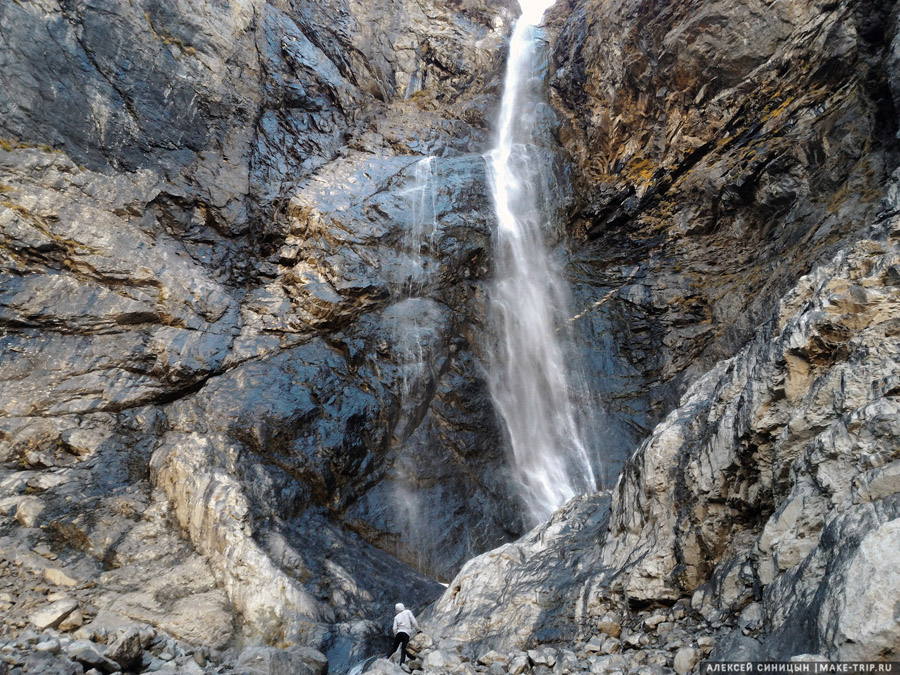 To Dombai from Volgograd
The distance is 800 km. To get to Dombai from Volgograd you can go by highway through Elista, Stavropol, Cherkessk.
I'd like to recommend staying in Elista, the capital city of Kalmykia, for a day of sightseeing, visiting a datsan (the Golden Temple of Shakyamuni Buddha with the highest Buddha statue in Europe) and trying Kalmyk national cuisine. The steppe landscapes of Kalmykia are also quite interesting, but, alas, the quality of the road surface is average. We drove this road in October, returning home from the Caucasus.
The best way to get to Dombai
Choose the way according to your goals, budget, available time and location.