How to get to the Philippines
Philippines is an island country, which can be reached from Russia and other countries only by plane. Previously (until 2019) there was the only regular ferry service between Malaysia (port Sandakan) and the port of Zamboanga on the island of Mindanao, but it is currently suspended, and there is no information about resumption.
There are several international airports in the Philippines that can be accessed from other countries, but for tourists from Russia and other CIS countries the most convenient points of entry are:
Ninoy Aquino International Airport Manila / Manila International Airport
Ninoy Aquino Airport is the largest airport in the country and is located near the capital (Manila Airport on the map ). The cheapest international flights usually take place here.
Mactan-Cebu International Airport
The second largest but the most popular among tourists. Located in the center of the country on the island of Mactan / Cebu (Cebu Airport on the map ) and it is easy to get Ferries and other transport to popular resorts and islands Bohol, Panglao, Dumagete, Sikijor, Moalboal, Bantayan, Malapaskua, Boracay. Learn more about Mactan Cebu International Airport.
Clark International Airport
An alternative option for arrivals near Manila (Clark Airport on the map). Convenient if you don't want to drive through the traffic jammed capital.
These are the three largest and most modern airports, and they have the largest number of international and domestic flights. They are conveniently located because they are geographically located in the country's tourist centers, from where you can further reach popular resorts and islands via domestic flights or ferries.
Landing on Panglao Island
And here are other international airports in the Philippines, which also have international flights. It makes sense to pick up tickets there directly if you're already in one of Asia's neighboring countries.
Kalibo / Kalibo International Airport in Panay Island . Suitable for traveling to Boracay Island. Search for tickets to Kalibo ✈.
Bohol-Panglao Airport / Bohol-Panglao International Airport on Panglao Island (former Tagbilaran Airport). Seeking tickets for Panglao/Bohol ✈
Puerto Princesa Airport / Puerto Princesa International Airport on Palawan Island. Seeking tickets to Puerto Princesa ✈
Davao Airport / Francisco Bangoy International Airport on the island of Davao. Search for tickets to Davao ✈
General Santos Airport / General Santos International Airport on Davao Island. Search tickets to General Santos ✈
Iloilo / Iloilo International Airport on Panay Island. Seeking tickets to Iloilo ✈
Laoag International Airport on the island of Luzon. Seeking tickets to Laoag ✈
Subic Bay International Airport on Luzon Island. Search tickets to Subic Bay ✈
Zamboanga International Airport on the island of Mindanao. Seeking tickets to Zamboanga ✈
Mactan Cebu International Terminal
How long does it take to fly to the Philippines?
It takes up to 17 hours to fly to Philippines to Cebu or Manila from Moscow, depending on the duration of the connection. It takes 10 hours to fly from Vladivostok and over 12 hours from Novosibirsk.
Of course, the cheaper the ticket, the more inconvenient the connection. For example, at the end of 2019 airline Vientam Airlines twice held a sale of tickets Moscow-Manila with a connection in Hanoi for only 22 thousand rubles, but the connection back and forth in Hanoi was one day, that is, you would have to leave the international zone to stay overnight in a hotel, which would have to get a Vietnam visa on arrival (for Russians it is free).
Long layover.
How to get there, and the cost of the tickets
There are no direct scheduled flights from Russia and other CIS countries to the Philippines, but you can get to relatively inexpensive ready-made flights with connections in Singapore, Bangkok, Hong Kong, Seoul, Hanoi, Istanbul and other years and countries. If you don't plan to linger in the connecting country, it's more advantageous to buy a ready-made ticket from the airlines rather than picking up separate flights yourself. But if your destination is not Cebu, Manila, or Clark, it is sometimes advantageous to buy a separate ready-made ticket with a connection to Manila or Cebu, and from there to fly to your vacation destination with domestic Cebu Pacific, Philippine Airlines, or Philippines AirAsia, since domestic flights in the Philippines are inexpensive.
Aircraft of local airlines
Ticket prices to the Philippines are subject to seasonal fluctuations and also depend on airline promotions and sales. The high tourist season is from January to May and at this time it is difficult to wait for sales, and the minimum price for a round trip flight from Moscow is 500 US dollars and more (INF rubles). The cheapest prices for low season flights from June to December can be found from $400 (INF Rubles).
Actual minimum prices for flights from Russian cities to the Philippines:
| | | |
| --- | --- | --- |
| PRICE | ITINERARY | TRANSFERS |
| FIND FROM 48986 ₽ | Moscow ⇄ Clark | 1 |
| FIND FROM 44892 ₽ | Moscow ⇄ Cebu | 1 |
| FIND FROM 42912 ₽ | Moscow ⇄ Manila | 1 |
| FIND FROM 70330 ₽ | Saint Petersburg ⇄ Cebu | 1 |
| FIND FROM 59255 ₽ | St. Petersburg ⇄ Manila | 2 |
| FIND FROM 59255 ₽ | Ufa ⇄ Manila | 2 |
| FIND FROM 64608 ₽ | Novosibirsk ⇄ Manila | 2 |
| FIND FROM 70639 ₽ | Kazan ⇄ Manila | 2 |
Minimum prices for flights from Moscow to Cebu:
| | | | | |
| --- | --- | --- | --- | --- |
| PRICE | TRANSFERS | AIR COMPANY | DEPARTURE DATE | RETURN DATE |
| FIND FROM 78205 ₽ | 1 change | | 19.09.2022 | 27.09.2022 |
| FIND FROM 65990 ₽ | 1 change | | 02.10.2022 | 08.10.2022 |
| FIND FROM 71340 ₽ | 1 change | | 18.11.2022 | 26.11.2022 |
| FIND FROM 75639 ₽ | 1 change | | 01.12.2022 | 06.12.2022 |
| FIND FROM 70476 ₽ | 1 change | | 31.01.2023 | 06.02.2023 |
| FIND FROM 53526 ₽ | 1 change | | 28.02.2023 | 27.03.2023 |
How to get to the Philippines cheaper
If you set your mind to it, it's realistic to fly to the Philippines for 20-30 percent cheaper than the average price. But to do this you need to follow a few rules:
Wait for airline promotions
Airline promotions-sales and erroneous airfare prices are a reality. But to "catch" tickets on sale, you'll have to wait a while and work a little harder using these methods:
Get updates on the lowest airfare and tour prices in our social media and messenger groups. We monitor ticket prices to the Philippines, and we'll be sure to post news as soon as cheap options become available. And for that, connect to our groups on social networks and messengers:
Plan your trip during the low season from June to December
Usually it is for flights at this time the best chance of launching a sale, but you should start watching the prices earlier.
Don't be tied to specific dates
Usually cheap tickets on sale airlines are available only for individual departure and arrival dates, not for all days. So you must adjust your trip to the dates offered by the airline.
Be prepared for long layovers at the transfer airport
If you want to fly cheaper be prepared to wait at the airport for 8 hours or more.
Buy ready-made connecting flights from airlines, not separate ones on your own
You can't buy tickets separately to Bangkok, for example, and separately to Manila to make it cheaper than a ready-made connecting flight from an airline. So if you have no plans to visit another country on your way to the Philippines, don't even waste time on such a search, and immediately look for ready-made options offered by the airline.
Choose flights from Moscow, Vladivostok, Irkutsk, Novosibirsk (which one is closer to you).
It's more profitable to get to one of these cities by a separate flight or train than to buy a ready-made flight from your region. From St. Petersburg it is cheaper to fly through Moscow.
Flight to the Philippines
To the Philippines by tour.
If you don't want to mess with making your own travel arrangements to the Philippines, you can buy ready-made tours. They are offered with flights from different regions of Russia, and the price includes individual and group transfers directly to the hotel with all the transfers, so you do not have to puzzle about it. Now it's best to buy tours directly from tour operators, not from intermediary travel agencies. Compare prices and choose tours from a variety of tour operators you can find on one of the trusted sites:
❤ Join us on VK, Telegram, Viber or read the most interesting in Zen
Find and book tours online on Onlinetours.ru or Travelata.ru
✈ Buy airline tickets on a trusted search engine – Aviasales.ru
Book a hotel at Agoda.com or Booking.com
☂ Take out insurance to be safe at Sravni.ru or Cherehapa.ru
Rent a car at Rentalcars.com or Localrent.com
Book a transfer from the airport to your holiday destination on Kiwitaxi.ru
View tours online on tripster.ru
| | | | |
| --- | --- | --- | --- |
| CITY/DESTINATION | DEPARTURE DATE | RETURN DATE | FIND TICKET |
| Manila | 2023-05-09 | 2023-05-25 | FIND FROM 42,902 ₽ |
| Cebu | 2023-04-07 | 2023-05-03 | FIND FROM 49,346 ₽ |
| Manila | 2022-11-16 | 2022-11-29 | FIND FROM 59,255 ₽ |
| Manila | 2023-02-08 | 2023-02-22 | FIND FROM 64,583 ₽ |
| Cebu | 2023-02-05 | 2023-02-23 | FIND FROM 68,586 ₽ |
| Cebu | 2023-02-05 | 2023-02-23 | FIND FROM 68,586 ₽ |
Общие вопросы про Филиппины admin 13 Январь, 2020 На сайте открыт раздел-путеводитель про Филиппины.r>Пока он еще в работе, уже есть такие темы:r>Общая информация про Филиппиныr>Филиппинская кухня для туристовr>Аренда транспорта на Филиппинах, какие нужны праваr>Here to discuss any questions and share travel experiences in the Philippines .
NashaPlaneta.net uses cookies. "Cookies" are small files on your device that store information about previous visits to the website. If, by reading this message, you remain on our site, it means that you agree to our use of cookies. Read more.
How to get to the Philippines cheaply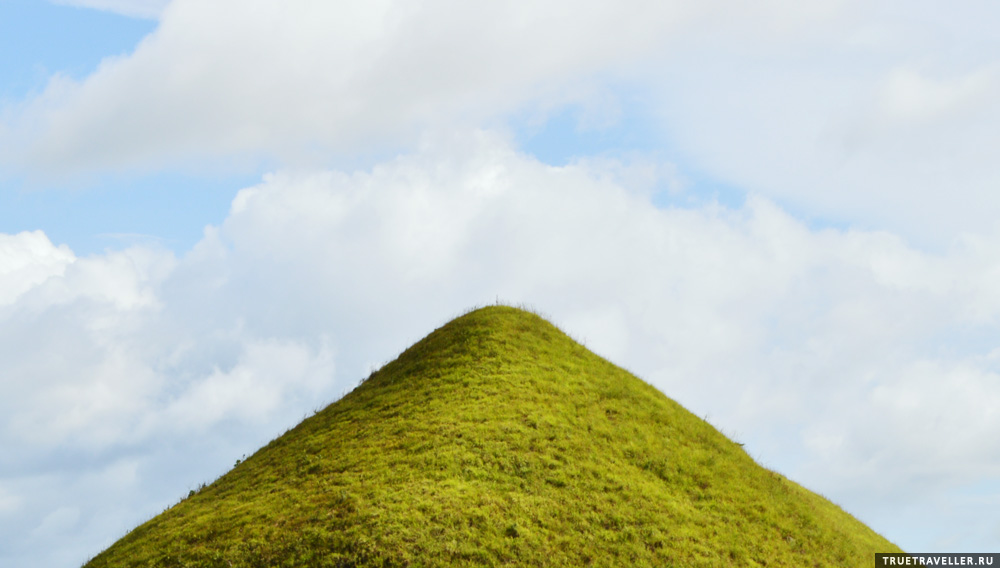 Sharing my knowledge on how to get to the Philippines inexpensively from Moscow, St. Petersburg, Yekaterinburg, Novosibirsk and other cities in Russia and CIS. We find out how much the cheapest tickets cost, whether there are good deals, what low-cost airlines fly to the Philippine islands from other Asian countries.
The Philippines accepts tourists from the Russian Federation, but only those vaccinated with a WHO-approved vaccine. For convenience, we provide pre-pandemic prices for flights and tours. Information about visas and flights may not be current, check with official resources. View the list of open countries.
Just recently, R and I completed our independent trip to the Philippines and after a year, we are back in Vietnam again. In this series of posts we will share our experience of organizing a trip to Manila and the islands of Cebu, Bantayan, Bohol and Panglao.
I should mention that we ourselves did not fly to the islands from Russia, but from Malaysia after our acquaintance with the island of Borneo. But over a couple of years of writing travel tips and tracking airline stocks has accumulated enough knowledge about all the ways of cheap flights to the Philippines from Russia to set them out in this guide.
Exchange rate: 1 Philippine peso (PHP) ≈ 1.5 RUB.
The default airfare is per round-trip flight (unless otherwise stated).
Content:
How much do tickets to the Philippines cost
First, you need to understand how much tickets usually cost for scheduled flights.
There are no direct flights from Russian cities to the Philippines (it was previously reported that Cebu Pacific would begin flying to Moscow and Vladivostok, but the start date is still unknown). Most of the flights have only one connection: in Hong Kong, Doha, Istanbul, Beijing and Bangkok. Sometimes you can find cheaper tickets with two connections.
How do I look for tickets? Use a search engine that searches hundreds of airlines at once. I recommend Aviasales. Learn how to properly search for cheap airline tickets.
Want to fly for free? Collect miles from all airlines with the All Airlines card.
From Moscow
Inexpensive tickets to the Philippines (to Manila) can be considered those that cost 30-35 thousand rubles (from $400). Cheap tickets can be found at China Southern, Air China, Qatar Airways, Turkish Airlines. One way tickets cost from 20-25 thousand rubles.
Tickets to other Philippine cities usually cost from 40-45 thousand rubles. As a rule, it is cheaper to fly to Manila first and buy tickets for the domestic flight to the desired island on the flights of local low-cost airlines (cost one way – from 1-2 thousand rubles).
An example of cheap tickets from Moscow to the Philippines from Air China (flight with a comfortable 12-hour connection in Beijing that can be used for sightseeing according to our guide):

From St. Petersburg.
Getting to the Philippines from St. Petersburg will be significantly more expensive than from Moscow. Tickets usually cost from 35-40 thousand rubles, and almost always with two transfers. So it is easier to fly from Moscow and get to the capital by train or by catching an inexpensive plane ticket (for 2-3 thousand round trip).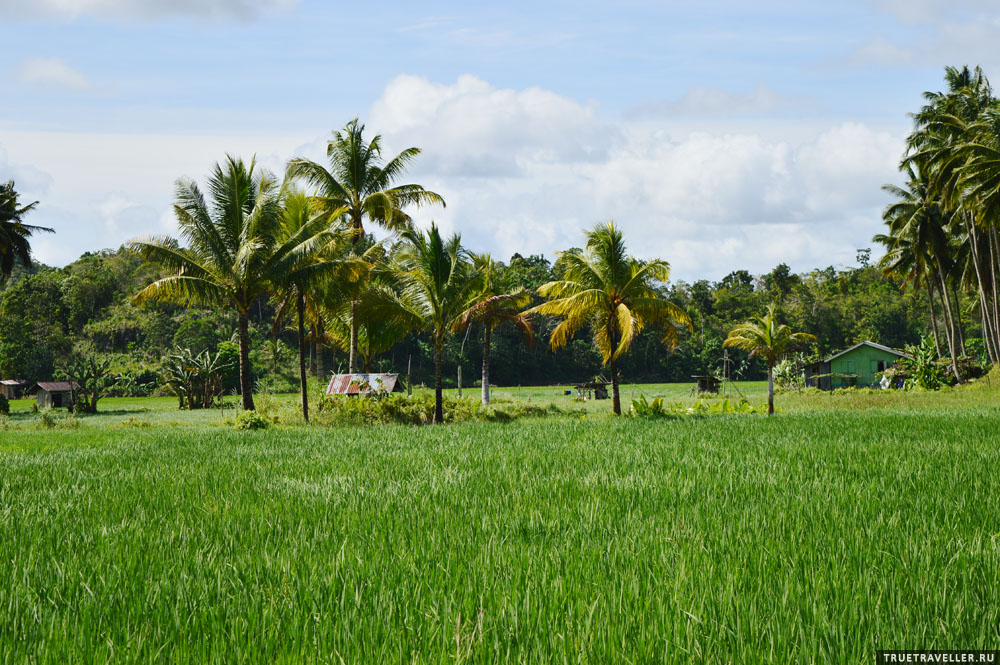 From Ekaterinburg
A cheap flight to the Philippines from Ekaterinburg is possible only in one case – if there are airline failures. They often occur at Qatar Airways (read about it below). Usually the tickets cost from 42-45 thousand rubles. The best way to save money is to fly to the capital on "Pobeda" flights, and fly to the Philippines from Moscow. An alternative option is to fly from Novosibirsk, but the savings are small.
From Siberia and the Far East
You can get to the Philippine Islands from Vladivostok inexpensively. Flights to Manila and Cebu cost from 25,000 to 30,000 rubles with a connection in Hong Kong (on S7 and Dragonair/Cathay Pacific flights).
The same applies to flights from Irkutsk.
You can fly to the Philippines from Yuzhno-Sakhalinsk for about the same price (two connections: Vladivostok and Hong Kong).
Flights from Krasnoyarsk (connections in Beijing and Hong Kong) are available with the same airlines, but cheap tickets are found less often, as well as from Novosibirsk (connections in Hong Kong, price from 34 thousand).
From Minsk
Tickets from Minsk to Manila, as a rule, cost no less than $ 600-650, so in most cases, the Belarusians find it easier to fly from Moscow, which is not difficult to reach.
From Astana and Almaty
Tickets to Manila cost from $600, but more often from $750. The most usual way is to fly with Air Astana to Kuala Lumpur and from there to Manila with the Malaysian or Philippine airlines. To economize you could try to get to the Philippines from Moscow, Novosibirsk, Irkutsk or via China, but it will take much longer to get there.
Cheap promotional tickets
I've written many times about interesting promotions that made it possible to fly to the Philippines inexpensively from Moscow and other Russian cities. For example:
Tickets for 25,100 rubles (from Moscow on Air China flights with a connection in Beijing);
For 22 300 rubles (from Moscow, St. Petersburg, Kazan on flights of Turkish Airlines + Philippine Airlines with connection in Istanbul and Hong Kong).
But the most interesting options that allow an incredibly cheap flight to the Philippines happen when the airlines have errors and failures in pricing. For example (read more details by clicking on the links):
Tickets from Moscow for 16,800 rubles! (It was possible to fly one way for 8 300 rubles, on New Year's Eve there were tickets for 22 thousand rubles, also for 19-24 thousand rubles it was possible to fly to the Philippines from Kazan, Samara, Sochi, and other cities – it was a glitch of Qatar Airways);
tickets to Asia and Africa for 9.6-16 thousand rubles.
I always keep track of the most interesting promotions on airline tickets, and to be the first to know about them, follow the news in our special section, or better yet subscribe to the news in our group "VKontakte". So you won't miss anything interesting.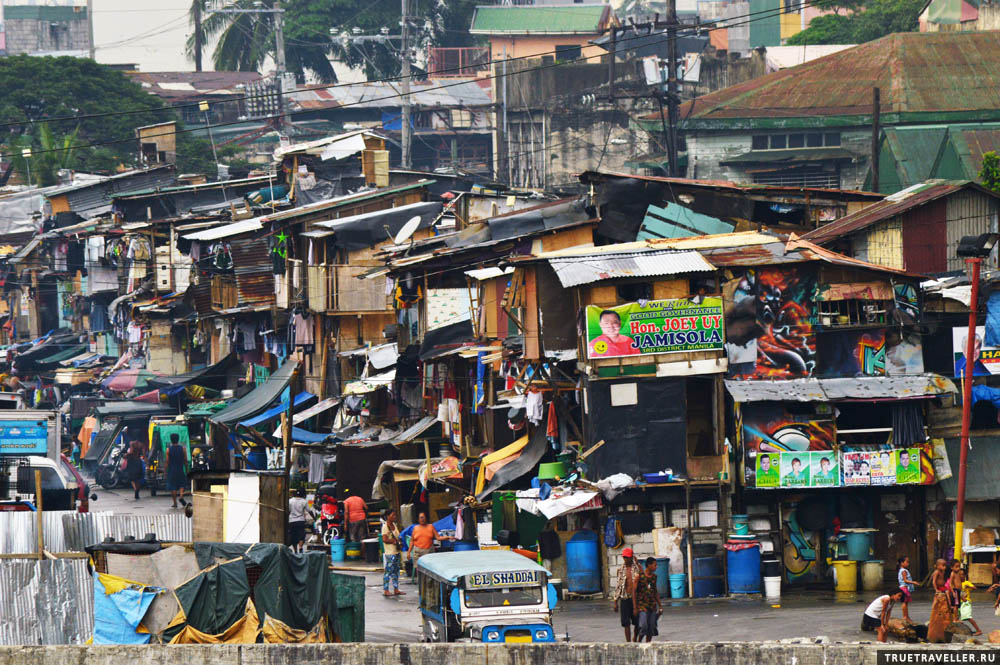 Where is the cheapest way to fly to the Philippines?
From Europe to the Philippines you can't fly cheap: the distance is only increasing, there are no low-cost airlines, and prices are European. So there are no flights from Helsinki and other cities close to Russia.
And from Asia to the Philippines you can get cheaply. This option would be interesting for those who are sent on a long and extensive journey to different countries. Also this way to fly to the Philippines can be used when suddenly, due to some action or mistake of airlines there are cheap tickets to another East Asian country (Thailand, China, Hong Kong, Vietnam, Malaysia).
For example, you can get an inexpensive flight to Manila from Kota Kinabalu (from $60 – we flew that way), Kuala Lumpur (from $90), Hong Kong (from $100), Guangzhou (from $120), Shanghai (from $180), Ho Chi Minh City and Hanoi (from $150 – we flew that way). It's easiest to find inexpensive tickets from Hong Kong and Malaysia – so if you're going to travel to the Philippines, you should also look out for tickets/promotions to those destinations.
Lowcosters in the Philippines
The two main low-cost carriers in the Philippines are AirAsia Zest and Cebu Pacific. The above examples of low-cost tickets are offered by these low-cost airlines. Also on their flights you can travel cheaply within the country (from $20-100 per flight). During promotions with these low-cost airlines you can buy tickets at even lower prices. Usually these sales are arranged 4-7 times a year.