How to go to Egypt on your own in 2022?
With the onset of cold weather, many Russian tourists start looking for options to extend the summer and hide from inclement weather on the coasts of sunny countries. Egypt is one of the destinations that is traditionally chosen by fans of all-inclusive holidays, as well as fans of the extraordinary underwater world of the Red Sea.
For independent travelers, as well as those planning a long vacation, we have prepared tips on how to go to Egypt from Russia without resorting to travel agencies: what documents to prepare, where to go and where to stay, how much money to take with you and other important information.
Visa to Egypt for Russians in 2022 and entry now
Choosing a holiday destination often wonder if it is possible to fly to Egypt without a visa. One of the advantages of traveling to Egyptian resorts is that there is no need to issue a permit document in advance. You can purchase a visa directly at the airport upon landing.
Currently the list of documents, without which it is not possible to fly to Egypt, includes a negative test for Covid-19 (not required for vaccinated persons).
Below is a complete set of documentation to visit the country:
A passport, which must be valid for at least 6 months from the date of departure from Egypt (children under 14 years old can be inscribed in the parents' passports, if the documents are in the old format);
hotel confirmation of the rooms booked (those traveling on a trip show a tourist voucher);
tickets for the return trip;
health insurance;
migration card (issued and filled in on the plane);
visa for 30 days, which is issued to all travelers who have a passport; if a child is entered in the document the parent, you do not need to buy a visa for him (for those who go to Sharm el-Sheikh visa free, for others – $ 25);
For adults and children over 6 years – a certificate of vaccination Covid-19 or certificate of vaccination in English with a QR-code (among Russian vaccines only Sputnik V is allowed).
Unvaccinated tourists interested in how to fly to Egypt now from Russia are advised to pay special attention to the requirements of Egyptian authorities for coronavirus testing. These include the following:
the certificate with a negative result must be issued by an accredited organization (the list is available at www.rospotrebnadzor.ru);
the language of the document is English or Arabic; among the mandatory requisites are a stamp and a QR code;
validity of the test – 72 hours from the moment of its conducting;
testing must be done by PCR (RT PCR).
One of the options for flying to Egypt without testing is to do it on arrival at the transit areas of Hurghada, Sharm el-Sheikh, Marsam Alam and Taba, but you have to wait for the result in the hotel room for up to 24 hours.
Photo by Antonio Janeski | Hurghada
How to get to Egypt by yourself
It is currently possible to fly to Egypt from Moscow with regular flights to Hurghada, Sharm el-Sheikh and Cairo. Direct transfers are provided by Ural Airlines, Russia and Aeroflot. The ticket price depends on the season and destination. During the popular fall season, when the weather is comfortable enough for a vacation, the trip to the Egyptian capital will cost 12,000 rubles, and the trip to the above mentioned resorts will cost 8,000-9,000 rubles.
Sometimes the rates for direct flights can vary significantly upwards. In such cases, experienced tourists are advised to go to Egypt via Istanbul. Often a connecting flight is 1.5-2 times cheaper. Good deals can be found on sites such as Aviasales; you can also search on Yandex.
Some motorists have a question, how to get to Egypt by car from Moscow. There are several ways to do this:
from Novorossiysk by ferry to Turkey, then along the route Turkey (Samsun)-Syria (Lattakia)-Damascus-Jordan (Deira)-Aqaba Bay-Port Said (or Port Suez) with further exit to the Egyptian highway;
Via Georgia;
from Novorossiysk by ferry to Alexandria and further across the country in the desired direction.
Due to the tense situation in Syria and Georgia, the last route is the most preferred.
Photo by Nariman Mesharrafa | Diving in Sharm el Sheikh
How to book a hotel in Egypt by yourself
When making a plan for how to vacation in Egypt without a tour operator, one of the main problems you will face is finding an accommodation. The choice of accommodation depends not only on the available budget, but also preferences regarding comfort.
Those for whom cleanliness is important, decent service and food recommend booking hotels 4 and 5 stars, working on the concept of "all inclusive". On the site Booking.com the average cost per night (accommodation for two people in a complex with good reviews by the sea) starts from 7-8 thousand in Sharm el Sheikh and Hurghada, from 5 thousand in Taba.
More budget rest at these resorts offer 3* hotels, where you can stay for 4 thousand rubles. However, the living conditions are quite modest: the food system All inclusive is very monotonous, and rooms are not cleaned well. Maximum savings on accommodation will allow three-star hotels in such resorts as Dahab and St. Catherine, where the room for two people are asked 2,500-3,500 rubles.
Those planning a vacation in Egypt on their own and are not going to spend time in the complexes, we recommend booking apartments. In addition to Booking you can do this on the sites hotellook.com and roomguru.ru. In Hurghada the average price for a day in an apartment is 2500 rubles, in Sharm – 3500, in Cairo prices for apartments start from 2300 rubles, in Alexandria – from 2500.
It is favorable to rent guest houses and villas for large groups of tourists. At the popular resorts, for example, you can find villas with 3 bedrooms for 7-8 thousand a day (with a discount for longer stays).
Before you check into a hotel or apartment, check the condition of plumbing and appliances. The owner should be informed right away, so that you do not get a bill for damaged items before you leave.
Photo by Karine Avetisyan | Hotel Qesm Sharm ash Sheikh
Where to go?
The country is washed by two seas, the Mediterranean and the Red Sea. The latter with its unusual flora and fauna is more attractive to tourists, in addition, its coast is warm all year round. However, in the hot months (June-August) holiday in Egypt on the Red Sea will not be able to all – to tolerate high temperatures is extremely difficult. In this regard, we recommend choosing a Mediterranean destination in the summer.
Resorts on the Red Sea
A win-win option, where to fly to Egypt from Moscow (and other Russian cities) are the most popular destinations – Sharm el-Sheikh and Hurghada. Their main advantages are:
A large number of sandy beaches with gentle entrances to the water;
Extended animation programs in the hotel complexes;
a variety of hotels with water parks, play and sports grounds;
well-developed infrastructure – an abundance of stores, restaurants, entertainment venues, nightclubs; both resorts have museums of antiquities;
the opportunity to make excursions to famous Egyptian sites – the ancient city of Luxor (from Hurghada) and the pyramids (from Sharm).
Those who want to go to Egypt to see the beauty of the underwater world of the Red Sea, more suitable Sharm el-Sheikh with its coral reefs.
If we talk about differences in climate, Hurghada is considered more windy resort: in the hot months the sea breeze brings relief, while in the cooler period is more comfortable to rest in Sharm El Sheikh.
It should be noted that in high season the beaches and hotels of these resorts are always full. Lovers of a more secluded holiday advise to consider the following areas:
Makadi Bay – a resort known for the presence of sandy beaches, coral reefs, as well as new hotels with decent service;
Soma Bay is a more expensive destination, offering white sand beaches, corals, high-level hotel complexes;
Safaga – a quiet village with gentle beaches, which are often chosen by families with babies;
Marsa Alam is a small resort, whose main attraction are coral reefs (the place of attraction for divers);
Dahab – the direction, which is in demand among windsurfers; families with children is not in demand, because the sand on the beaches is often mixed with sharp particles of coral.
Mediterranean resorts.
During the period from late April to mid-October, Mediterranean destinations such as:
Their main advantages are the excellent gentle beaches covered with fine sand and their proximity to the Egyptian pyramids, Alexandria and the capital.
Excursion trips to Egypt for Russians are often associated with a city like Alexandria. There are good beaches (the most popular – Montazah and Maamura are paid), high-level hotels, shopping centers, but people come to Alexandria for sightseeing.
Most independent tourists prefer to stay in apartments and eat in nearby cafes (or buy food in supermarkets). Since the city is not a resort town, living there will allow you to see the real life of Egyptians. Urban areas (some resemble slums) will not be of interest to children, and in general Alexandria is not recommended for families.
Travelers who prioritize sightseeing often buy tours to Egypt through Istanbul from Moscow. This allows the trip to get acquainted with the two countries.
Photo by Jeremy Bezanger | Valley of the Kings and the Valley of the Queens
Prices in Egypt in 2022
Those who decide how to get to Egypt from Russia on their own, it is important to properly plan the budget of the trip. Significant items of expenditure (in addition to the purchase of airline tickets and rent) are expenses for food, travel within the country and entertainment.
Nutrition
Lunch in an inexpensive cafe for one person will cost $3-5, in a restaurant $9-10. In the capital and Alexandria to eat cheaper in non-tourist cafes, but because of the spiciness of the local dishes may not be to your taste. Holidays in Sharm el-Sheikh will have to pay for food 5-10% more, as this resort is expensive.
Those who live in apartments with a kitchen, we recommend a visit to Carrefour supermarkets, where products are offered at adequate prices. The cost of some is presented in the table.
| | |
| --- | --- |
| Name | Cost in dollars per 1 kg, l |
| bananas | 1 |
| mandarins | 0,4 |
| hard cheese | 5 |
| cucumbers, tomatoes | 0,5 |
| milk | 0,5 |
| meat | 5-8 |
| chicken | 1,5-2 |
| eggs | 2,2-2,7 |
| water | 0,05 |
| fish | 2,5 |
| rice | 2 |
| 0.75 bottle of vodka | 5 |
| gin (1 l) | 10 |
| bottle of wine 0.75 | 4 |
Keep in mind that regular supermarkets do not sell alcohol; you will have to go to specialty stores for it.
Transportation
Prices for public transport can be found on information boards located at stops. The cost of a single trip is in the range of $0.02-0.25.
Cabs drive within downtown Cairo for an average of $0.3-0.6; for longer routes around the city, the driver will ask $0.6-1.2 (plus the cost of boarding, which is about $0.25). However, in Sharm and Hurghada local cab drivers try not to use the meter, naming the maximum price. In order not to overpay, we advise to use the services of KiwiTaxi.
In the table below you can see the cost of popular routes.
Route
Kind of transport
Ticket price in US dollars
Hurghada-Cairo
bus
12,7
Sharm el-Sheikh-Cairo
12,3
Sharm el-Sheikh-Dahab
7
Hurghada-Airport
cab
7
Sharm el-Sheikh-Airport
10
Cairo-airport
7
You can buy bus tickets at the offices or on the English-language websites of the major carriers Go Bus, Blue Bus and Delta Travel.
Entertainment
The most popular entertainment in Egypt is fun on the water. Right on the coast you can rent the necessary equipment: a mask for swimming for $ 10-15 and a wetsuit for $ 10. One dive under the guidance of an instructor will cost $ 50. For $ 40 available hour trip on the bathyscope.
There are a large number of ancient sites in Egypt. The cost of a trip from Sharm to the pyramids starts at $ 52, from Hurghada to Luxor – from 46. Get acquainted with the history of the country allows a visit to the Egyptian Museum of Antiquities (admission – $ 12.7).
Tips for safety
Many tourists wonder if it is possible to go to Egypt without being accompanied by representatives of the travel agency, is it not dangerous. If you observe the simple precautions, the trip does not threaten any trouble. Below are tips from experienced travelers, how to make the holiday a pleasant and safe.
Valuables should always be put in a safe when staying in hotels.
Rent a car for independent travel is recommended only at the resorts, it is not safe to drive in Cairo.
Catching a cab on the street is not profitable, in Cairo it is better to order Uber, and in the resorts Kiwi.
When shopping in off-grid stores, you should count the change.
It is advisable to avoid "gifts", free treats, shared photos, for which you will be asked to pay later.
It is not advisable to leave personal belongings unattended.
If at the end of the trip the cab driver says more money than initially, you should threaten the police (better write down the amount on a piece of paper and put it in sight of the driver).
Women should not walk outside resorts unaccompanied by men and in open clothing.
It is necessary to watch out for towels left at the pool, and better to use their own.
Despite the existing restrictions caused by coronavirus infection, Egyptian resorts accept foreign guests. In this case, Russian travelers do not need to contact travel agencies, as there are affordable options to get to Egypt from Russia on their own, using regular flights.
How to save money on your trip? Working tiphacks!
We recommend searching for the best hotel prices on ROOMGURU . The search engine searches among all the hotel databases on the internet, even from giants like Booking, and compares prices. If you like to use your smartphone, the Lodging Search app is a must. It's very convenient to open your options upon arrival and book immediately.
Advantageous to insure your health and life while traveling will help service TRIPINSURANCE, the search engine shows the results of all major insurance companies. You need to choose only the most favourable option, but we advise you not to save on your health!
Airfare? We advise you to use AVIASALES, it is still the no.1 search engine among independent travelers.
My name is Sergei, and I work as a guide in various cities in Europe, Asia, eastern Russia, also work as a manager in a large travel agency. During my travels I have experienced a lot of emotions, learned useful information about rest and prices, saw unique places which I hurry to share on the pages of my blog about tourism.
How to go to Egypt on your own
Independent travel to Egypt: how to organize a trip in 2022, how to get a visa, what are the prices of hotels, food, and transportation? Tips and reviews of tourists, safety tips.
In Egypt, as well as in Turkey, prefer to go on a trip. Because of the events at the end of 2015, there was no air service until August 2021, but now charters are flying again. However, even in such a difficult time, tourists traveled to Egypt on their own. We highlighted the main points of an independent trip.
Exchange rate: 1 Egyptian pound (EGP) ≈ 3 RUB.
Content:
Visa to Egypt for Russians in 2022
Tourist visa to Egypt for the Russians in 2022 can be received on arrival for a month at any border crossing, except for Israel, where only Sinai stamp is put. The cost is $25. You must have a passport (valid for more than six months), a return ticket and a completed migration card. The payment is made at the booking office. In the migration police can extend the visa for another month, or turn it into a double.
The Egyptian government plans to change the visa regime: a visa on arrival will be issued only to package tourists, and independent travelers will be able to get an electronic visa. However, while this system is being developed, the old rules remain in force.
To visit the peninsula of Sinai is a free stamp, but it limits the stay in the country: a period of 15 days, outside of South Sinai can not go.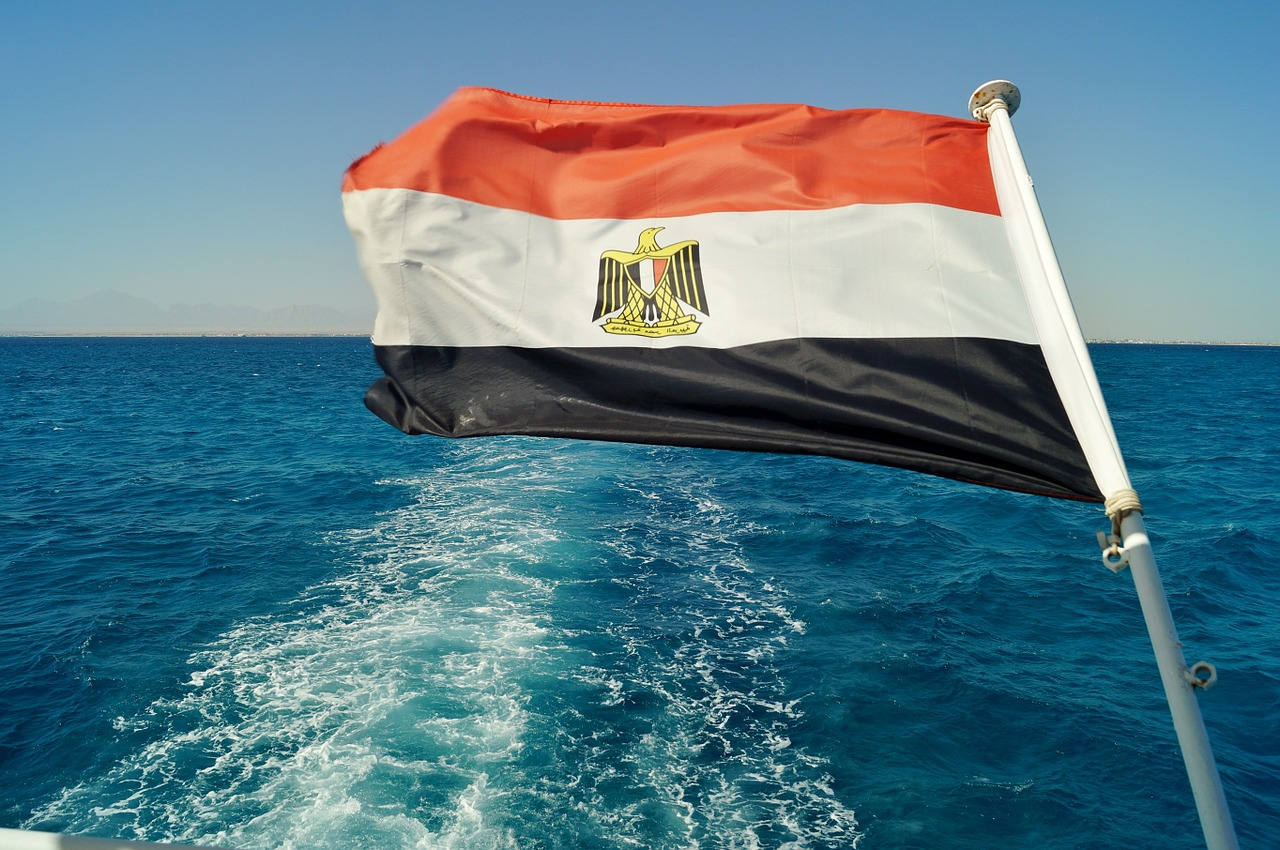 (Photo: ivabalk / pixabay.com)
How to get to Egypt on your own
Finally we resumed direct flights to the Egyptian resorts, but for now only charter flights. Regular flights are only with a connection. The cheapest way to fly to Egypt on your own from Moscow: direct flights to Sharm el-Sheikh and Hurghada in 2022 would cost from 23,000 rubles round trip with connection.
The flight from St. Petersburg to Sharm el-Sheikh costs from 29 thousand rubles, to Hurghada – from 28 thousand rubles, to Cairo – from 27 thousand rubles. The flight to Egypt is even more expensive for most Russian cities.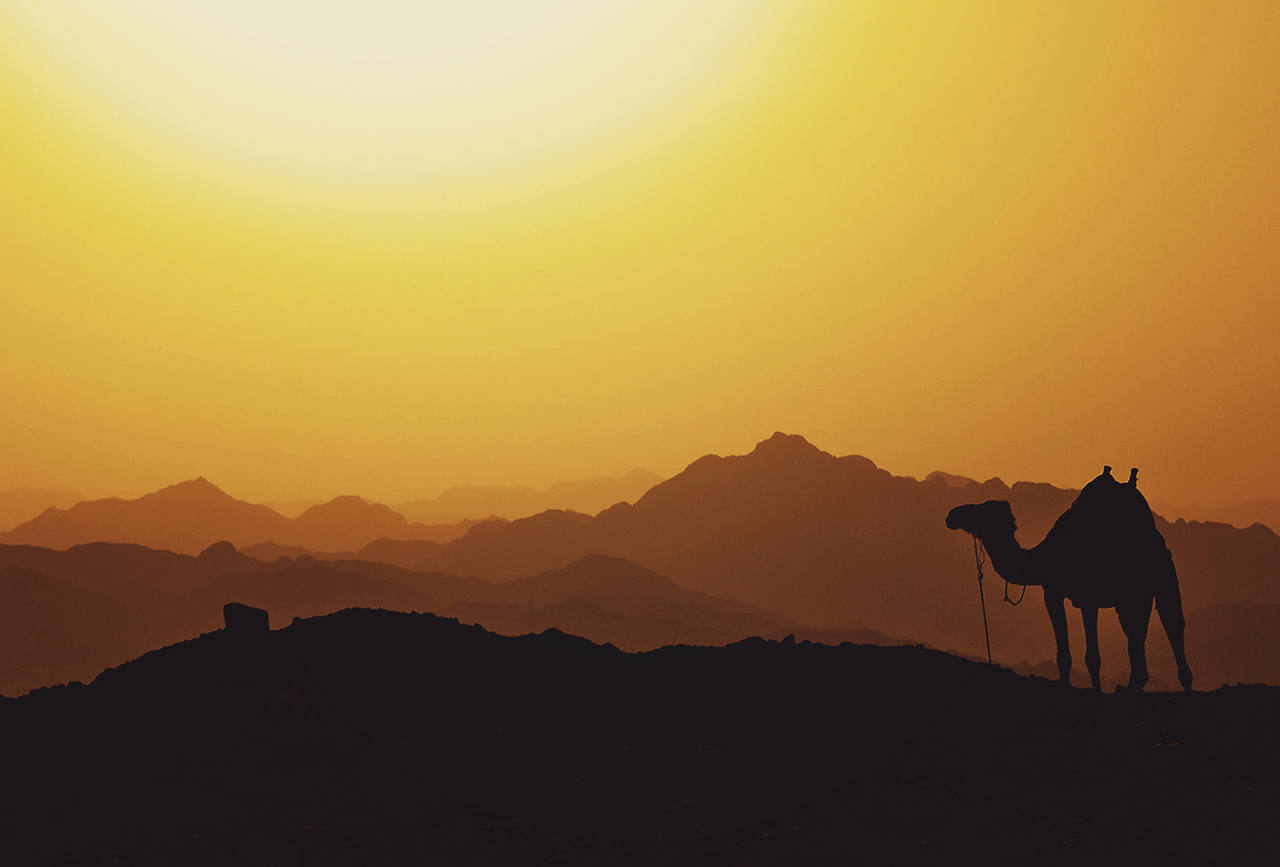 (Photo: unsplash.com / @mariamsoliman)
How to book a hotel in Egypt by yourself
There are many good hotels and hostels in the country – in the range of $10-30 per night for two in downtown Cairo (for example, Kings Palace Hotel Cairo 4*). In Hurghada, prices start at $12 for two people, but many more hotels are in the $19-30 range (for example, Triton Empire Inn 2*). In Sharm el Sheikh, you can find a room for $8 at a discount, but mostly good rooms cost $16-40 (Falcon Hills Hotel 3*).
Tips on how to choose and book a hotel in Egypt on your own:
Remember that the Egyptian hotel rating does not match the European one.
If you are offered a different room than the one you booked – demand to change it.
Before you check in, make sure that everything in your room is in good condition, so you will not be charged for it.
Only book hotels with good reviews – look for them on Hotelluk.
Lock your valuables in the safe.
If you want the comforts of home, rent an apartment or villa on Bookings. This is especially advantageous for families or groups of friends. In Cairo, you can rent an apartment from $ 12 per night for two, a lot of good options for $ 20-35 (average price – $ 78). In Hurghada, there are apartments from $ 20, in Sharm el Sheikh – from $ 13, but it is rare, mostly for $ 40 and above (average price – $ 59). When renting for the long term is usually cheaper.
Transportation
You can travel between cities by air, bus and train. There are also shuttle buses where you should negotiate the fare (bargain) when you get on the plane and it's better to write it down. Buses, on the other hand, usually have fixed prices and schedules.
According to reviews, the train is the most convenient way to travel on your own in Egypt. Take first class tickets with air conditioning. Buy them in advance. Remember that trains are usually unpunctual. Railroad website.
There is a subway in Cairo. You can sail on the Nile by boat, and there is also a ferry between Hurghada and Sharm el-Sheikh.
Decided to rent a car? Be careful and cautious – the concept of driving in Egypt is peculiar. The asphalt leaves much to be desired, warning signs are not everywhere. Learn all the nuances of renting a car abroad.
Prices for transport in Egypt:
minibuses in Hurghada – about 1 Egyptian pound;
Subway in Cairo – $0.11;
bus from the airport to the center of Cairo – $0.22-0.34;
3 km cab in Cairo – $0.80 to $1.
Cab drivers in Hurghada and Sharm el-Sheikh are brazen: they don't use the meter, and the prices are 2-3 times higher. To avoid being cheated, use a trusted company, such as KiwiTaxi.
(Photo: Mondo79 / flickr.com / CC BY 2.0 license)
Food prices in Egypt in 2022
If you're going to travel to Egypt on your own, it's important to know the prices of food. Local fruits and vegetables are cheap; imported ones are more expensive. If you like and know how to haggle well, you can buy products at the markets. In stores and supermarkets reasonable prices for food: for example, a package of milk (1 liter) is about $ 1, a loaf of bread – 0,5-0,7 $, a kilo of oranges about $ 0.5 per kg.
You can eat at an inexpensive cafe for $3-$5 per person, lunch at a restaurant starts at $10. In cafes for locals you can find very cheap food – from $1 to $5 per dish (in Cairo, for example). But in Sharm el-Sheikh is more expensive, because the city is focused on vacationers.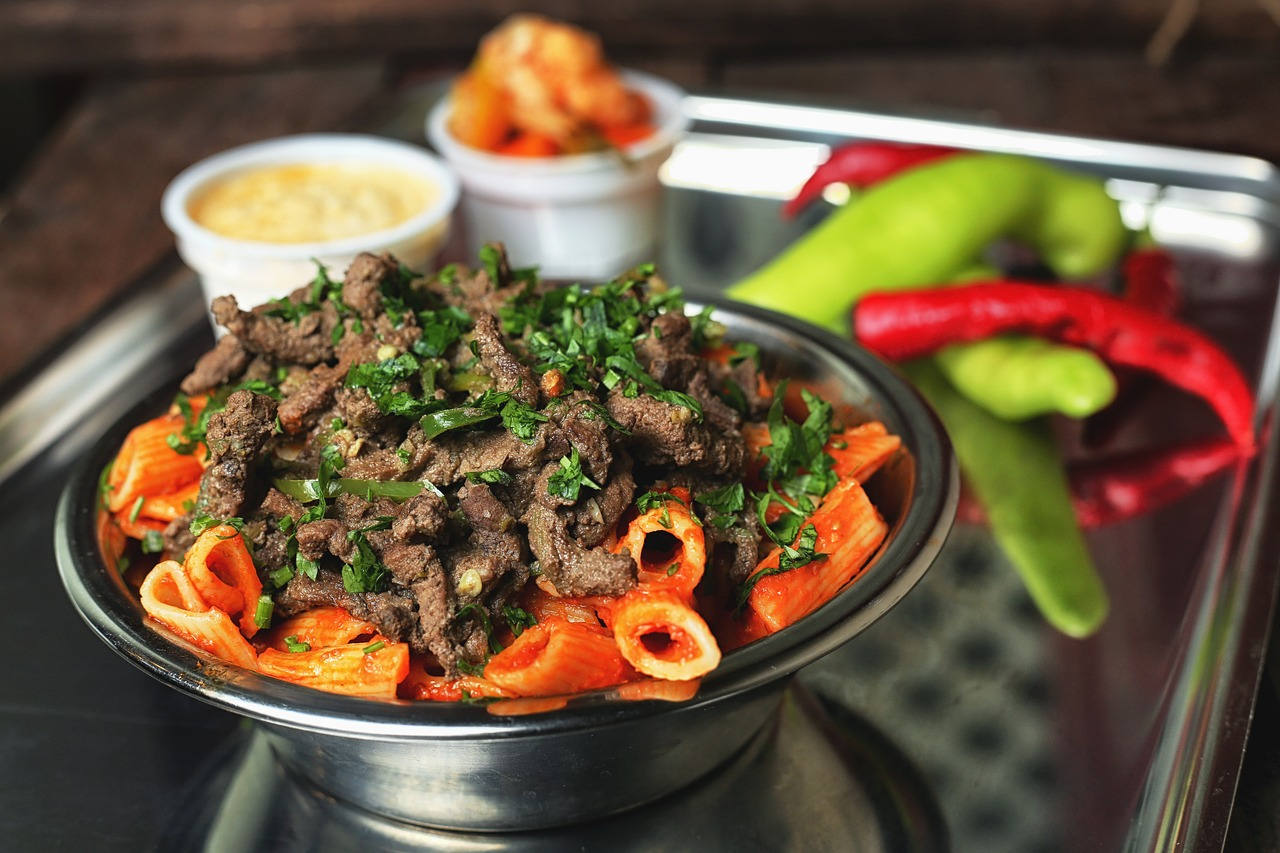 (Photo: kareemelqaffass / pixabay.com)
Tips and reviews of tourists, safety
If you are going to Egypt on your own in 2022, keep in mind the terrorist threat. According to reviews, you also need to be careful with Arabs – they love to scam vacationers. Here are the tourists' tips for a safe holiday in Egypt: