How to save money on travel: tips on flights, lodging, food, and fare
Travel is cool, budget travel is cool, enjoyable and cost-effective. But there's a downside to saving money. Budget travel almost always becomes a difficult tradeoff between comfort, time and money. And more often than not, it is not in favor of comfort and time. It is worth bearing this in mind.
I will share tips on how to plan a trip, how to travel cheaply and on a small budget, what you can save good money on, and what is better to spend once, so as not to overpay afterwards. This selection will help you save time, effort, and most importantly, money.
Documents
Problems with documents require a lot of effort, time and even money. If there are no such problems, you can invest your resources in a vacation. My tips will help you avoid unpleasant situations.
In Russia, it is officially allowed to make two passports, provided that the second passport will be of the new type, that is, biometric. With two documents, it will be easier to travel to conflicting countries. For example, if you go to Abkhazia and put a mark in your passport, and then want to go to Georgia, there may be problems at the Georgian border. It's the same with Israel and Iran, Kosovo, and Serbia. In addition, the second passport comes in handy if the first one runs out of space for stamps and visas are still valid. Then you can enter the country with the first passport, and put stamps in the second. This is officially allowed in Russia, so there will be no problems with the law.
Sometimes it is easier to get visas in neighboring countries or in the visa centers of other states. For example, you can get a tourist visa for Bali from any Indonesian embassy in our country, but the process may take one to three months. The same visa can be obtained in neighboring Thailand in a couple of days. At the same time Russians do not need a visa to enter Thailand.
Scan your passport before you leave. Print one copy and keep the other on your phone. It is better to leave the original in the hotel safe.
Always check the current visa information on several websites. It may not be up to date, because countries often change their conditions of entry due to pandemic or other shocks. Be sure to visit the official website of the government of the country you plan to travel to.
It is best to take your Russian passport with you. If you lose your passport, it is easier to leave the country with a Russian passport than with no documents at all. In this case, you will need a certificate for return to the Russian Federation. You can apply to the Russian diplomatic missions or consulates in the country of residence for this certificate. If you have a Russian passport, the certificate will be issued within 2 working days, without a passport may be issued within 27 working days.
Do not neglect the travel insurance, especially if the trip involves activities. For example, if you are going to climb mountains, go hiking or biking, skiing, snowboarding, surfing or horseback riding. In some countries, the prices in hospitals are very high, and the insurance will be cheaper than treating a banal fracture.
Tickets and Flights
To travel more profitably, you need to fly on low-cost airlines. Lowcosters are airlines that offer cheap tickets by forgoing the usual services, such as in-flight meals and even luggage transportation. Without luggage, by the way, it's cheaper to fly on regular flights. If you want to save even more money, you can reduce the number of items and put them in a small bag that meets the requirements for hand luggage. It is better to measure and weigh your hand luggage at home, so that at the airport you don't have to pay extra fees for exceeding the permitted size.
It is more economical to travel with transfers. When choosing tickets the website by default offers you a short time between flights. But if you choose a transfer time of more than 24 hours, you will have one to three days between flights. During this time you can walk around the transit country. If you don't book your trip well in advance (2-3 months beforehand) you may notice, for example, that Thursday flights are cheaper than Sunday flights. It is fun to explore Istanbul for a couple of days and then fly to Paris. This option does not affect the cost of the ticket, but it varies the vacation. Before planning a stopover trip, be sure to check visa requirements. For example, if you're flying to London with a connection in Paris. You have a British visa, but no Schengen visa. Then, to leave the airport and walk around Paris you need to get a visa-transit, which is valid for only 72 hours.
Do not neglect traveling by bus, especially in European countries. For example, if you arrive in Europe and want to travel around it, it is much cheaper to travel between countries by bus than by plane or even train. Buses in Europe are more comfortable – they have toilets and even Wi-Fi. Here are a few major carriers whose buses travel throughout Europe – Eurolines (eurolines.de), Flixbus (flixbus.com), Blablabus (blablabus.com). On the official website, you can find fares and bus schedules.
In Europe, there are convenient train passes for trains, which can save you a lot on travel between countries. You buy a single pass and travel with it across European countries on all kinds of trains. Under these conditions, the train can even be cheaper than the bus. But you need to plan your trip in advance and check with the information desk at the station to see if the planned route will be available. You can buy a single ticket on the website of Interrail (interrail.eu).
Public transportation is not cheap and available everywhere, but you can rent a scooter, bicycle or scooter.
Accommodation
Staying in a hotel is often more expensive than the alternatives, which can be hostels, rental apartments or apartments on couchsurfing. The latter option is the most interesting and budget, because you will have the opportunity to meet locals and stay with them for free. Many people use this opportunity to travel around the world cheaply.
The choice of neighborhoods for housing is very important. Different areas of the same city can vary greatly in price, amenities, and even safety. For example, in Berlin, the Neukeln district is considered unsafe not only for tourists, but also for locals. You can rent cheap accommodation there, but it is considered one of the most disadvantaged areas of the city. It is worth paying attention to it before choosing a place to stay, so as not to spoil your vacation and opinion about the country.
The cost of housing may depend on the period of tenancy. Renting an apartment by the day is always more expensive than renting it by the month. At the same time, the same apartment may be cheaper if rented for more than 2 weeks (it depends on the landlord).
Find a cheaper accommodation can be incognito, because the sites sometimes consider that you are making a request from a "rich country" and offer higher prices.
You can save money by booking accommodation on Yandex Travel. After booking you will be returned Yandex Plus cashback points, which can be spent to pay for the next booking. For example, for seven nights in hotel Antalya it is necessary to pay 31 200 roubles, kashback on account Yandex will return 3120 roubles with which it is possible to pay for the following booking or other purchases in services Yandex.
Advice: in Asian and European countries, take a European and Asian standard charging unit with you.
How to save on travel
1. Travel will be cheaper if you go out of season. This will affect the tickets, housing prices, prices in the markets and even the cost of entertainment.
You can find free walking tours by searching "free walking tours + city name". They are not available everywhere, but in popular tourist towns they are common. On the spot will be waiting for you guide and tour group, which you can join for free payment. That is, at the end you can leave the amount you can afford to spend on it.
3. In Eastern countries do not hesitate to haggle. Maybe for us it's not quite usual, but there it is absolutely normal. They really want to make more money on tourists and name prices several times higher. Do not hesitate to say that these prices do not suit you and offer your own conditions.
4. Meals are cheaper if you cook yourself. Products should look in supermarkets and in the market – bargain prices can be found there and there.
5. Look for those restaurants and cafes that the locals go to. They are likely to have better and cheaper food. There probably won't be any such places in the tourist areas – all establishments there are destined.
How to travel a lot? Learning to fly cheap!
Traveling a lot isn't hard at all! Revealing 7 secrets on how to travel more while saving on airfare. Learn how to fly cheap and travel at your own pleasure!
One of the key costs of traveling is flying. If you take a few principles and follow them, you can save a lot on buying tickets and thus start traveling often and a lot.
1. airline promotions
("Catching" cheap tickets as a way to travel a lot)
All airlines from time to time organize promotions, the cost of tickets for which can be significantly (sometimes several times) lower than the standard. On our website you can keep track of current airline promotions. If you are flexible in the dates of the planned trip and its route, and still be on the hunt for interesting special offers, you can save a lot on airfare.
2. Low-cost airlines.
The best way to fly cheap and often
People who travel a lot often use budget carriers. This is really the easiest answer to the question of how to travel a lot. Low-cost companies offer tickets at the lowest prices by foregoing redundant services and therefore unnecessary travel expenses. For example, in order to seriously reduce taxes and fees, low-cost airlines use secondary airports, which are usually some distance from the city center (sometimes more than 50 km). But the price of the ticket falls sharply, which can not but please the independent traveler.
On our website you can read about low-cost airlines and learn how to fly cheaply.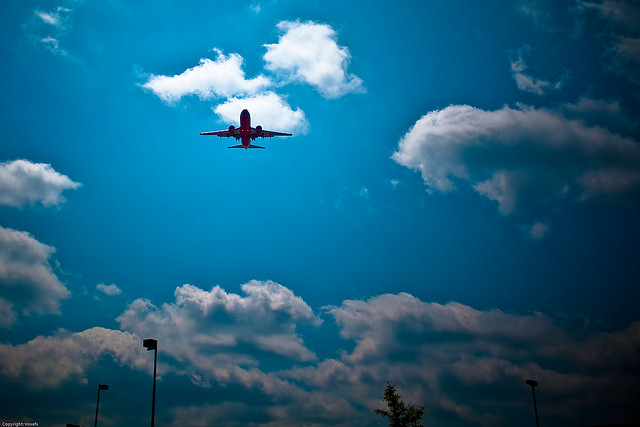 (Photo: Vox Efx / License cc by / flickr.com)
3. metasearch engines for tickets.
Popular metasearch engines are Aviasales and Skyscanner. These aggregators monitor the systems of dozens of agencies and hundreds of airlines to find you the best price for the desired flight and do not take a ruble commission! Be sure to use metasearch engines when searching for tickets – they are the easiest, fastest and most effective way to find a cheap ticket.
Useful tip: use price calendar when searching for the ticket – often you can find cheaper fares by shifting a little bit your departure/arrival day.
4. 4. Voucher (discount coupon)
Attention! The Bravofriends program ended in October 2015.
Another great way to save money on a flight is to use a 20 euro voucher from bravoavia.ru. All you need to do to get it is spend a minute registering at bravofriends.ru, and you will automatically receive a voucher, which can be used to pay for a ticket purchased on this site. The site has a good search engine, so you can easily find the desired flight for a nice price. Good savings for a budget trip!
So, again in order:
1) Go to the link – bravofriends.ru and register;
2) On your e-mail will come a confirmation – it will be necessary to go to the sent link;
3) When you will be back on the site of service, you will see, that you have a voucher in 20 euros – press the button "request a voucher". A few clicks, and you will be emailed a personalized voucher code;
4) Now go to bravoavia.ru and choose your flight.
This is an easy way to save on your ticket price.
It is important to keep in mind that the voucher is only valid for return flights or when you buy a ticket for two people at once.
Useful tip: buy tickets not on the Russian site bravoavia.ru, but on its Ukrainian version bravoavia.com.ua. The reason is that in the second case the commission fee will be half less.
And if you invite your friends to the service, you can get even more expensive vouchers (up to 250 €) – then you'll not just fly cheaply, but do it practically for free, because finding tickets for many destinations for that amount is not difficult.
6. Accumulation of bonus miles
Many airlines, in order to retain their customers, use a system of accumulating points. For each flight you take with this airline you will earn so-called bonus miles. The more often you use the carrier's services, the more points you earn. The result of your accumulation should be the opportunity to take a free flight.
But remember that miles will be lost if you don't use the services of your airline for a long time.
But there's a nice touch: often carriers have partners in a variety of industries (hotels, stores, restaurants, etc.) who will also award you points with every purchase made, which can make the process of accumulating miles for the coveted free ticket easier and quicker.
7. Charters
Charters are irregular flights that are usually booked by a tour operator. It often happens that a few days before departure there are unsold some seats on board. Therefore travel agencies offer to buy unsold tickets at minimal cost, and sometimes even below cost.
So you can find very good deals for popular tourist destinations: Thailand, Goa, Croatia, Montenegro, Spain, Italy, Cuba, Vietnam.
Offers from travel agencies are published on the exchange TourDom. Here, on make-trip.ru, in the section on cheap tickets and promotions, from time to time we also publish news about all the very cheap offers from travel agencies both for complete tours (flight + accommodation), and for individual tickets for charter flights.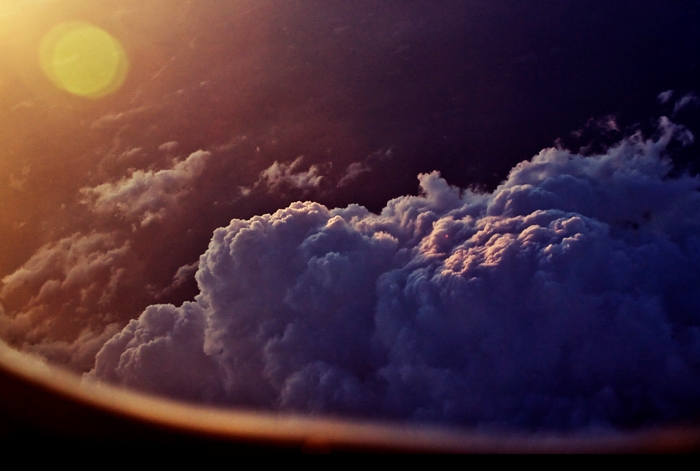 (Photo: benjaminlansky / License cc by / flickr.com/)
+ How to fly cheap: important tips
The main rule for those who want to travel a lot is to buy tickets in advance, preferably several months before departure. In the case of low-cost airlines, the best time to buy is 1.5-2 months before your flight.
If you want to save money on flights, follow the principle "buy the ticket first, and then plan your itinerary". If you find an inexpensive ticket to a country you wouldn't mind visiting, don't hesitate long – buy it. What to do there, what to see and where to go, you decide later.
Buying tickets online is always cheaper than in ticket offices.
If you find a ticket on the airline's website for an unbelievably low price, take it! In any system (including the coolest companies) sometimes there are glitches. It's better to buy a ticket anyway, and then just wait for the airline's reaction. More often than not, they can't go to the trouble of cancelling tickets to preserve their image. But even if they do, you'll get your money back in full. In general, catching such "glitchy" airline fares is one of the most effective ways of how to travel cheaply and a lot. But to be able to use it, you need to always keep your hand on the pulse and keep track of the appearance of unusual fares. When we find something like that, we always write about it here at make-trip.ru.
Be sure to read the in-depth article on how to organize a budget trip ! In this article, make-trip shares a dozen valuable frugal travel tips that address not only buying airfare, but also other aspects of independent travel anywhere in the world. That's where our review of ways to travel a lot ends. We've uncovered the key nuances of how to fly cheap, and now you can think about inexpensive travel accommodations.