What's the situation in Phuket now in 2022
November 2021 (updated: 08/18/2022) 24
We are in Phuket. Been here for a few months now. Visited all the major beaches and areas on the island. I am telling you what is the situation in Phuket right now due to the coronavirus, are the cafes and stores working, are there tourists, what are the prices.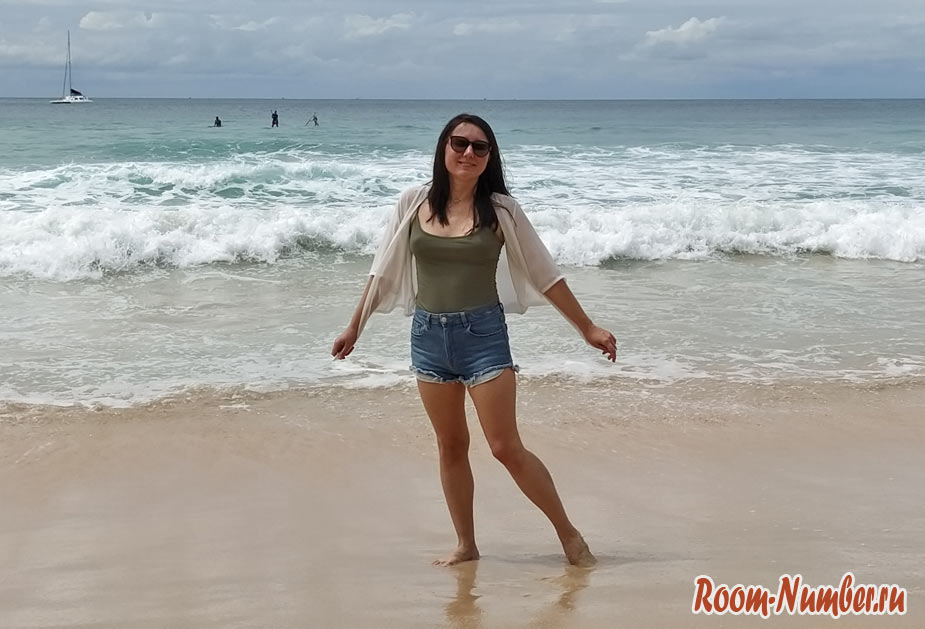 What is happening in Phuket now.
Read in a separate article about the situation in Thailand for the Russians – the attitude to the Russians, prices, visas
The sea in Phuket is very warm, the water temperature is +29 +30 (on the site Yandex weather, the error shows +16). We swim for 30 minutes without getting out.
In summer, all beaches have waves and dirty. But there are a few clean beaches where in low season you can swim without waves. Read the article – On what beach in Phuket no waves.
The situation in Thailand is quite calm, everything is open, the entrance to cafes and restaurants is free, no QR codes are not asked. There are no checkpoints between districts, the movement is free.
At the entrance to all the stores there are contactless thermometers. It is possible to put your hand up for a second until it beeps.
Следите за погодой на острове в реальном времени — подписывайтесь на наш канал в Телеграмме Пхукет сейчас: Погода, море, фото каждый день >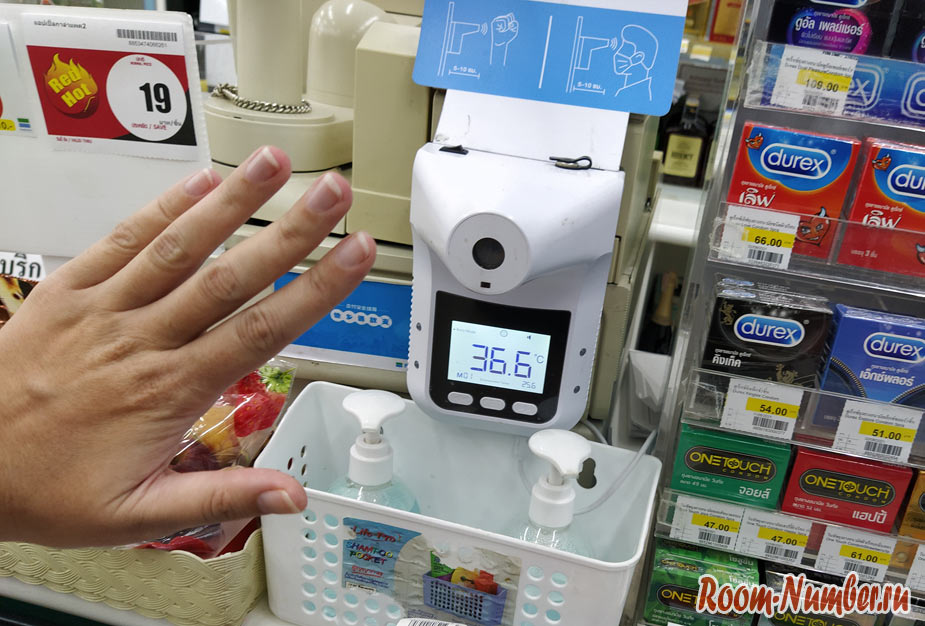 There aren't many tourists. Compared to what it used to be, consider none. I've never seen Phuket so deserted. All the viewing platforms are free, on some beaches in the daytime there is no one at all.
The attitude towards tourists has not changed, the locals do not scare from the tourists, although on Thai TV nothing but news about covid-19 do not show.
The Thais wear masks, not only in stores and on the street, but also on the beach. Tourists should also wear a mask on the street. Knowing the harsh Thai laws, most leave the mask on the street at least on the chin. Without masks you can only on the beach. The fine is 1,000 baht per person if the police stop without a mask. – masks were abolished in the summer of 2022.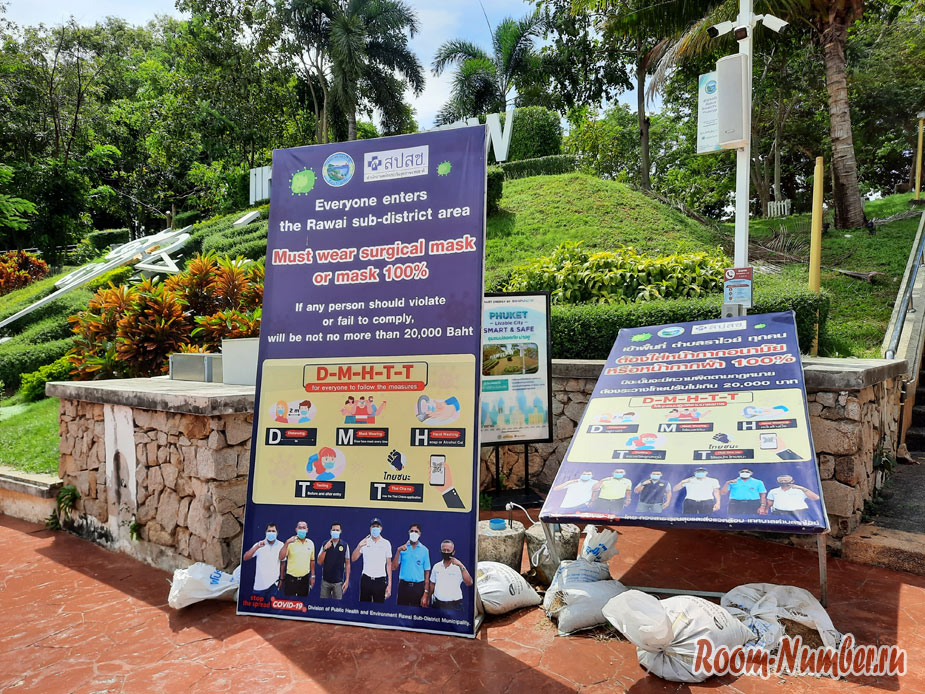 The busiest area in the south of the island – Patong, Rawai and Nai Harn. No pandemic repercussions here at all. Open in my opinion, even more than everything that was before the pandemic. Every cafe, restaurant, bar, all working at full capacity. As in the old days, some bars are full of people. All the massage parlors, beauty salons, and 7/11s didn't close either.
Rawai recognizes everyone. As before, boats stand and boatmen offer trips to the islands
Yanui is beautifulFor once upon a time I was able to take a picture here not against the backdrop of people but against the sea.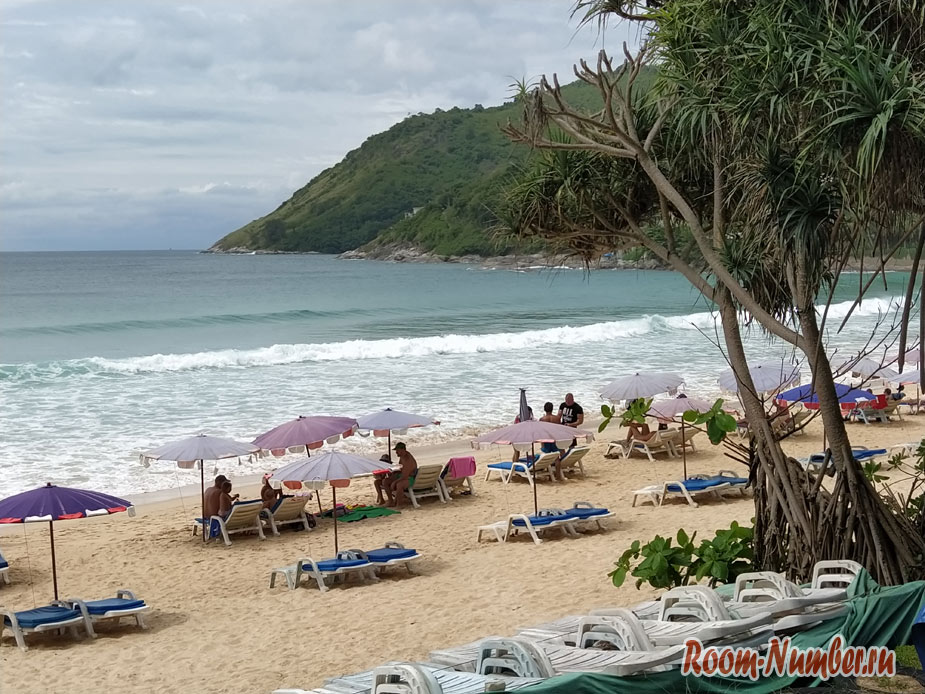 Sun loungers are out and about.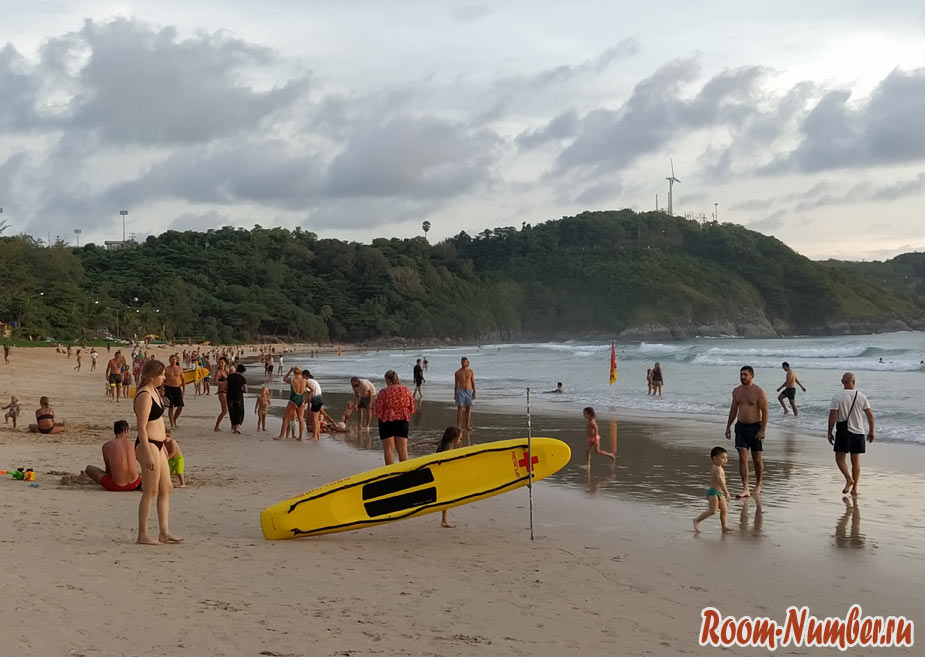 Nai Harn Beach
There is also a revival in Kamala, Bangtao, and Phuket Town.
Karon and Kata are extinct. 80% of all tourist infrastructure is closed. Hotels, stores, restaurants, travel agencies are abandoned. The day on the whole beach is hardly 10-15 people. Only rare windsurfers ride the boards and sporadic tourists may be on the sun beds.
Closer to the evening, Kata is still alive, because along the beach are open restaurants, come macashnikas and even work a few stores with clothes. It's all for Thai and European tourists who check into good hotels on Kata and Kata Noi at special discounted prices.
Closed Seven in the area of the beach Trang Street between Kata and Karon now looks like Kata beach (as this beach was before, see here)
All the roads are free, it is a pleasure to ride a motorcycle in Phuket now. The only traffic jams are in the evening in the town. We never thought we'd be riding around Phuket on a bike like this.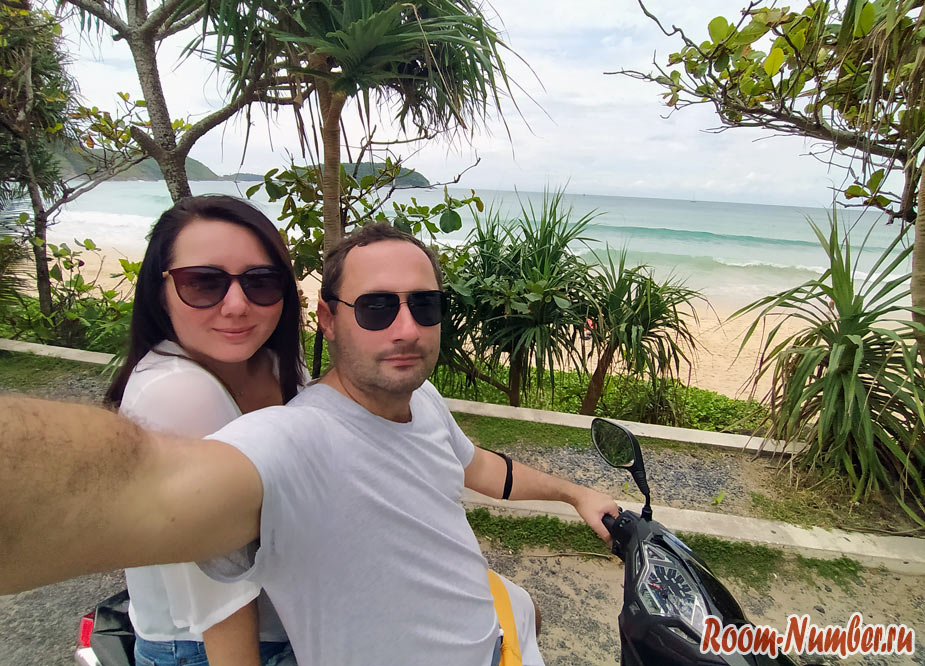 The weather in Phuket is one week sunny, then a few days cloudy and rainy. On such days it can be quite cool outside. Sometimes we even wear jeans and sneakers. Sometimes we even sleep without air conditioning. I do not remember such weather on the island. Sometimes it's +27+28 during the day, in the evening on the bike it's totally cold, I want to put a jacket on.
There was so much to do all week that there was no time to lie on the beach. We haven't even been swimming yet!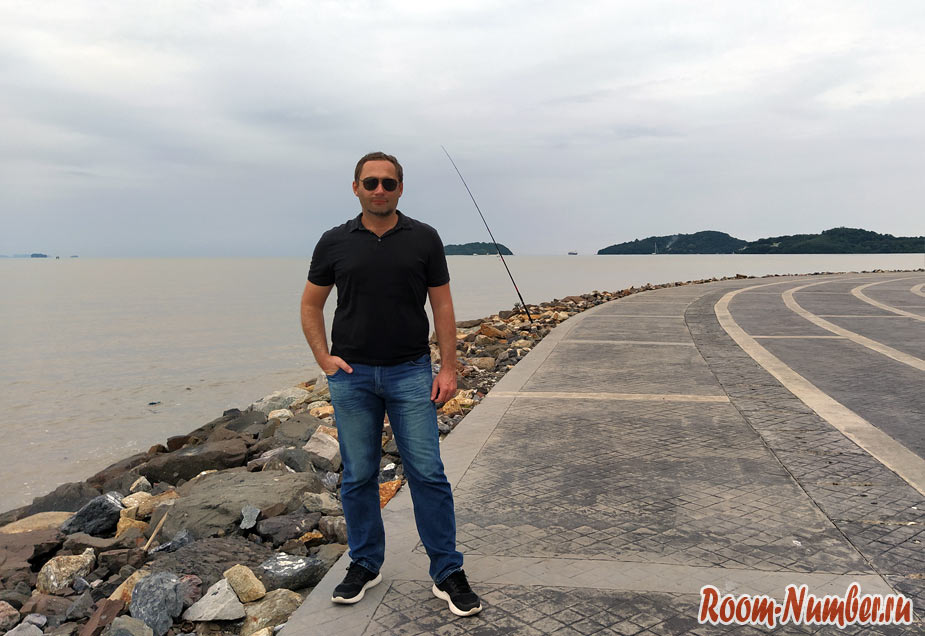 For the first time in years of living in Thailand, I wore jeans all day.
What is the housing situation in Phuket now
Hotels have discounted prices during the pandemic. Some have raised a little already. Others can still be booked at a discounted price. In the area of 1000 baht now in Phuket, you can easily find a decent hotel near the sea.
Despite the fact that there are almost no tourists, accommodation for a long period is still offered at inflated prices. They certainly have discounted by 3 times from what it was before the pandemic, but still rent a condo near the sea now can be from 20-30 thousand baht for 1-bedroom (Ravai Beach, Nai Harn, Karon, Bang Tao, Surin).
But if a good search and bargain, to ask for a contract for at least 6 months, you can still find options and for 12-15 thousand baht per month. This is on the beaches. In the town have condiques for 10-12 thousand baht. On Marketplace on Facebook they are still posting ads for 5-8k baht with a one year contract.
There's also the oddity that the condo has empty balconies and parking with no cars, but the front desk says everything is occupied. How can it be occupied? Before the pandemic Phuket was visited by about 10 million tourists a year, and this year there is not even a million. Where were all placed before, if now All Full … Just a mystery of humanity.
The cheapest decent accommodation can be found for 6-8 thousand baht in the area of Phuket Town and Kathu. But it is certainly a long way to the beaches, even with the bike. We checked.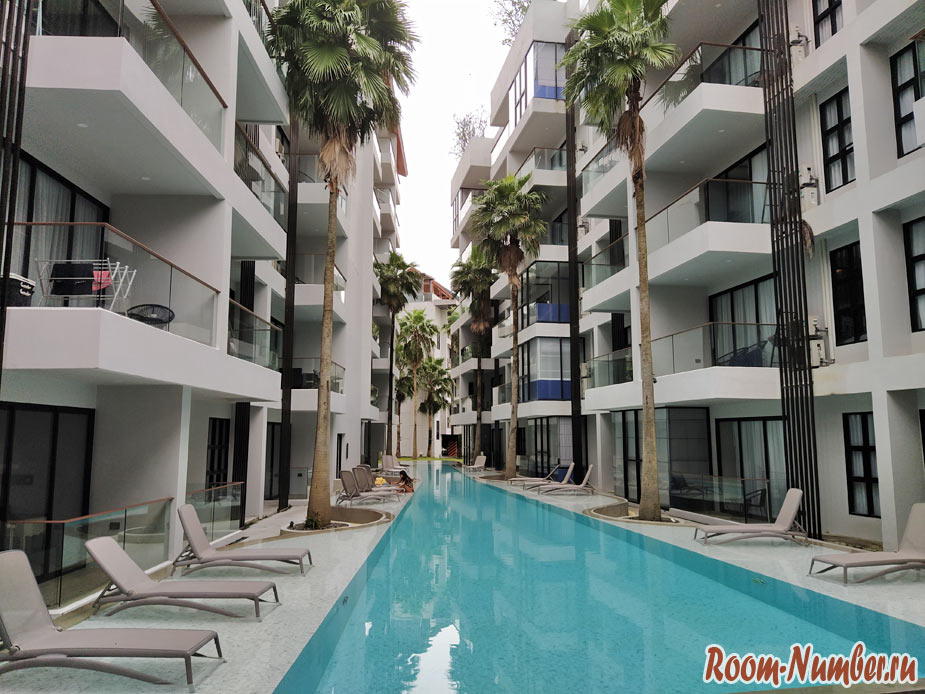 Sorry… all full…
Who is not scared of the distance, you can safely settle in the center of Phuket and Chalong. There are such houses to rent now, zagadniye. Townhouses 3 bedrooms, two bathrooms at 12-14 thousand baht per month, guarded village, sometimes even with a pool. Before the pandemic, they were several times more expensive. If you plan to rent a car or move with your family/children, then renting a house now in Phuket is ideal in every sense.
If interested, we can put out a whole series of articles about each individual area and beach. New hotels have opened, many old on the contrary closed. Somewhere interesting cafes have appeared, and the old, someone's favorite, is no longer there.
The most important thing is that Phuket is alive and even for the classic tourist there is little that has changed. Only the beaches have become freer and hotel prices are lower, Kata and Karon suffered a lot, otherwise everything is fine!
Karon Beach in Phuket
Personal experience: What are the pros and cons of Karon? Why has it become a favorite beach of Russians? Our review, assessment and tips on Karon.
You are going to vacation on the island of Phuket in 2022. There are questions: what beach to choose? What is considered the best? Where is the cleaner sea? This article will answer your questions about the most popular among Russian tourists Phuket beach – Phuket Karon Beach.
We have visited all known beaches in Phuket and created our own ratings with ratings by criteria: infrastructure, cleanliness, entertainment, etc. We put the scores on a 10-point scale and give comments and advice on each item.
Content:
Evaluation of Karon Beach
| | |
| --- | --- |
| Criteria | Rating |
| Privacy | 6 |
| Quietness on the beach | 7 |
| Nature | 8 |
| Water purity | 9 |
| Beach cleanliness | 8 |
| Entrance to the water | 8 |
| Sand | 10 |
| Shade | 5 |
| Beach Infrastructure | 5 |
| Resort facilities | 8 |
| Final score | 7,4 |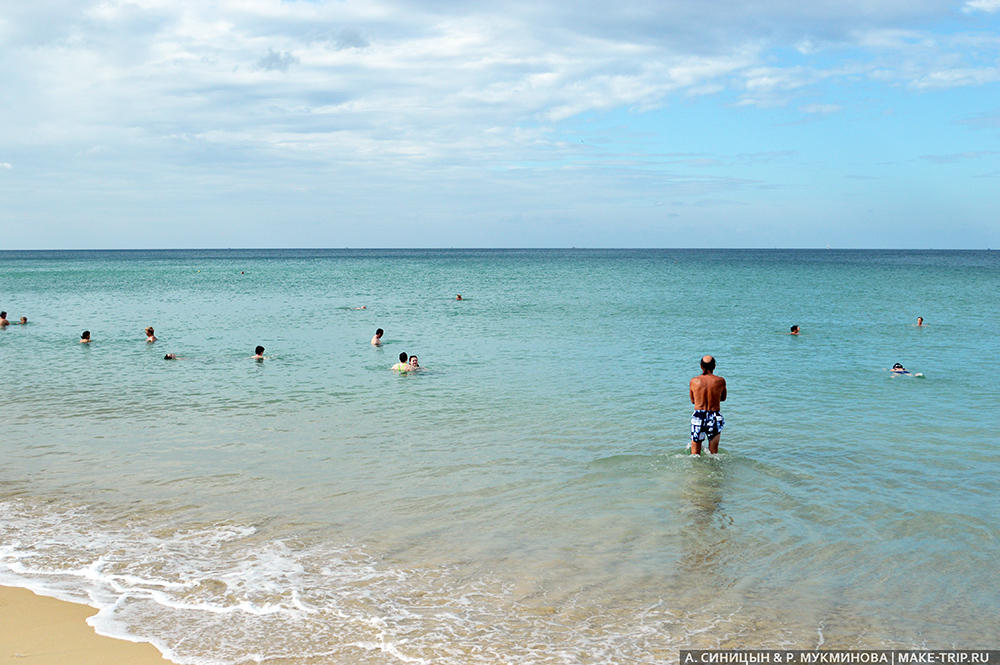 Atmosphere
Solitude (6 out of 10). There are enough people here, mostly families with children. Mostly Russians. But the beach is wide and long, there is always a secluded corner.
The silence on the beach (7 out of 10). Tourists behave quietly and calmly. Near the beach there is a minor road, there is not much traffic.
Nature (8 out of 10). The bay is picturesque, you will have a rest with a view of two small islands.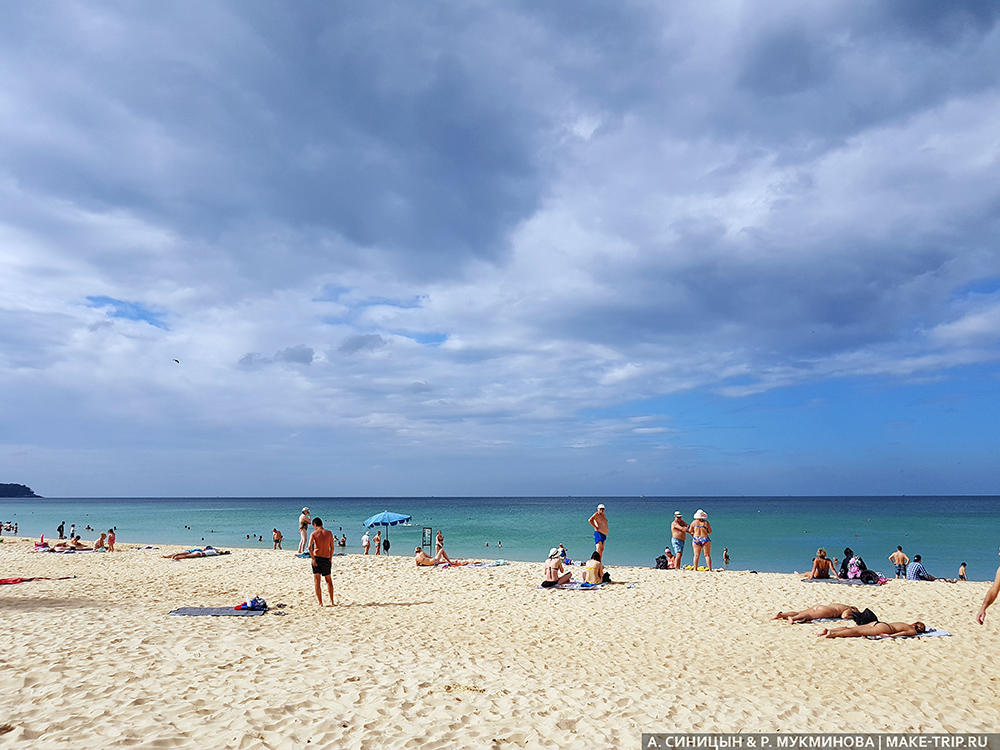 Quality of the beach
Water cleanliness (9 out of 10). When the sea is calm, the water is cleaner than Patong.
The cleanliness of the beach (8 out of 10). There is some natural debris, but not much.
The entrance to the water (8 out of 10) is gentle, but the sea is deep. No rocks and reefs.
The sand (10 out of 10) is amazing: fine and creaks, like starch. The color is almost white, slightly yellowish.
Shade (5 out of 10). There is a saving strip of trees and palm trees in some parts of the beach. The shade on the beach only until noon, then you will have to rent a deck chair with an umbrella or hide under the palm trees.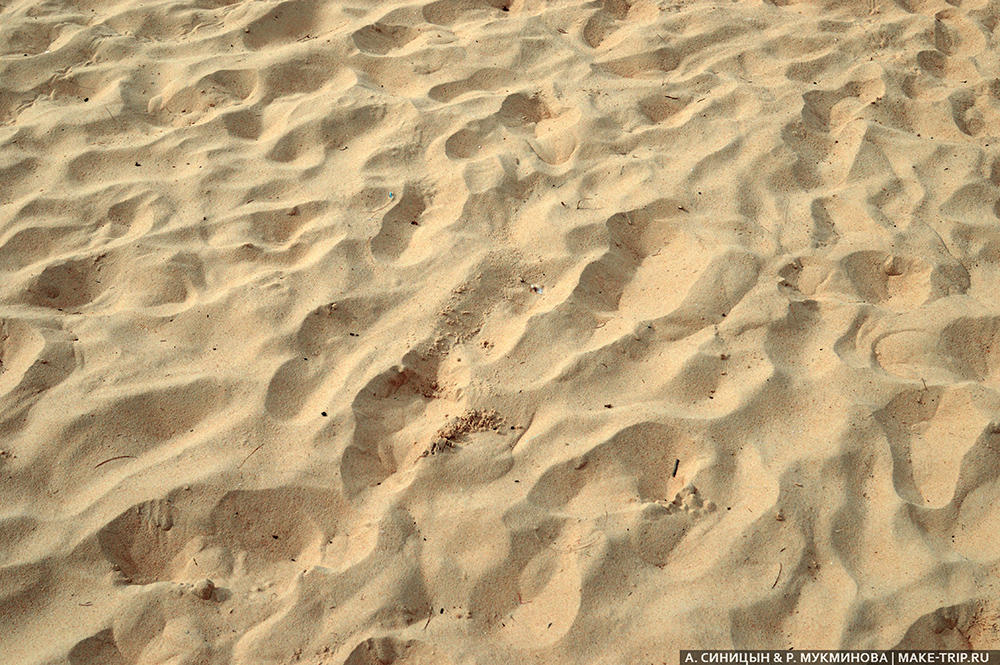 Beach Infrastructure
Score: 5 out of 10. As with Patong, Karon put a fat minus: just 1 toilet and shower in the north, no cabins for changing. There are no cafes and restaurants on the beach, only across the street. You can buy food and drinks from vendors. Prices in cafes and restaurants on the first line – from 70 baht for rice with meat. Visit the Yummy restaurant on the north beach – there are fancy noodles and seafood.
Breaking currents and large waves are not uncommon during the rainy season on Karon, so warning flags are posted.
There are two playgrounds and simulators – not all the same eat and lie down. Popularity trainers do not use, but some activity we noticed. The beach has standard water activities: parasailing, jet skis, banana boat rides, beach volleyball courts.
Resort facilities
Score: 8 out of 10. The resort is developed and there is no shortage of cafes, stores, restaurants and night markets.
Entertainment at the resort. No variety, as in nearby Patong. The resort will find excursions, massage parlors, karaoke, bars and clubs. Of attractions – Karon View Point, the temple of Wat Karon and the statue of the Big Buddha. For children – mini-golf in Dino-Park.
Nightlife. In Karon Beach, it is, but the resort can not compete with Patong.
The shopping is weak. Visit Shopping Sale Karon Plaza and the night market at the temple of Wat Karon (Karon Temple Night Market).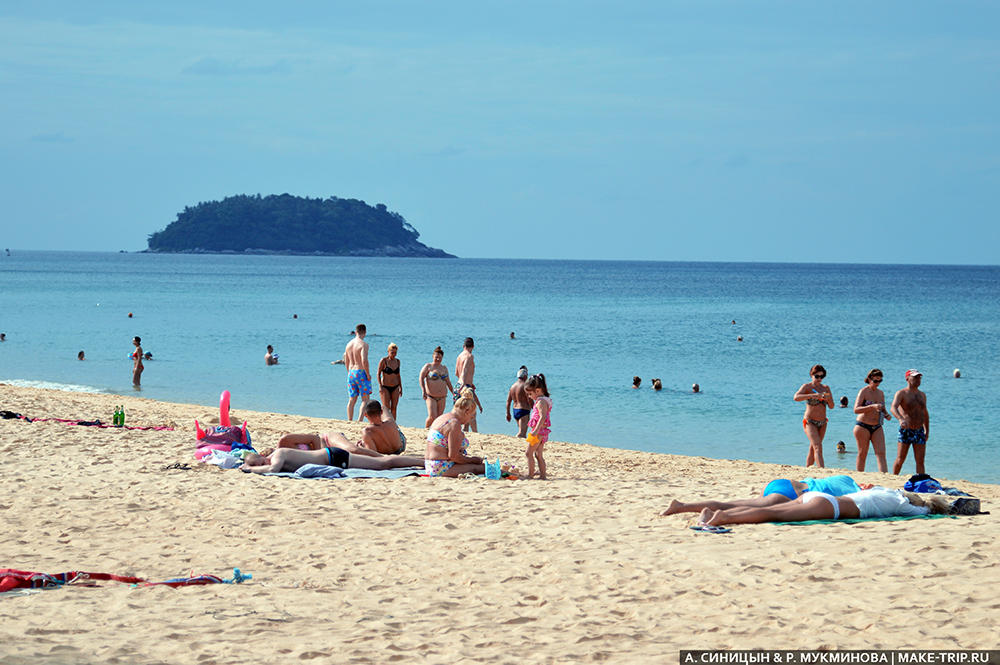 Karon Food
Tourists write that Karon Beach food prices are higher than Patong. To us it seems to be the same. Of course, it all depends on the level of service and status of the institution. We ate in a seaside restaurant: noodles with seafood from 90 baht, fried calamari – 120 baht, fried rice with garlic (garlic rice) – 60 baht.
Here are some tips on how to save money in Phuket: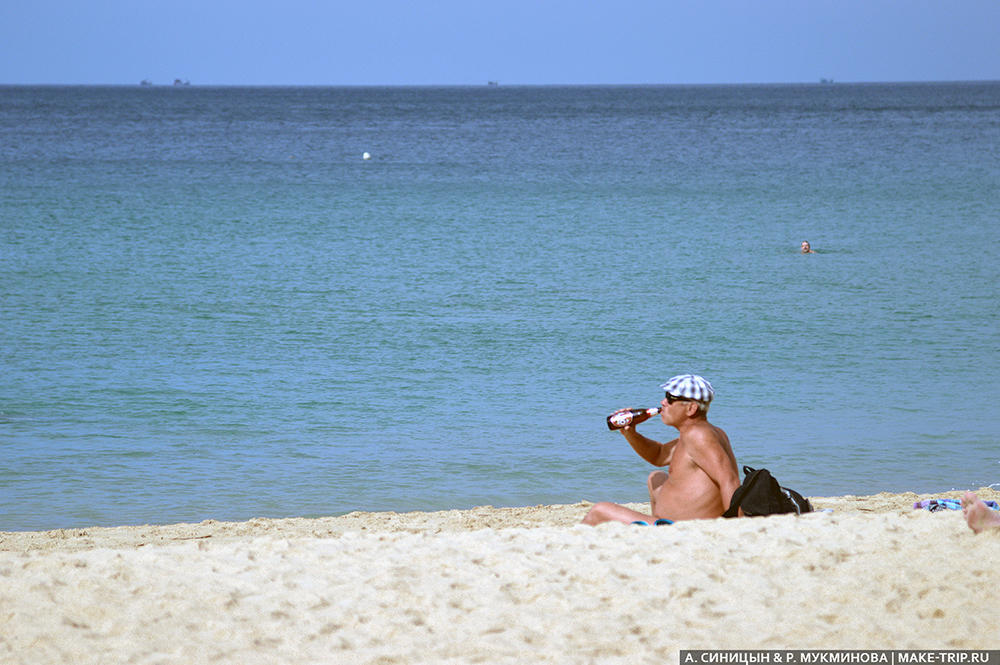 Karon Beach Hotels
You'll find hotels in Karon Beach in a variety of price ranges – even near the beach. Here are some examples of hotel prices in 2022:
High Season Rates
Low season prices
Tips for hotel reservations:
Book in advance . It is better 3-5 months before the high season: You get more choice and lower prices. You can book a hotel on the search engine Roomguru.
Read traveler reviews when searching for a hotel in Karon – so you'll learn important little things.
Selected the best hotels in Karon with good reviews:
Karon Hotel Map
Karon Tours – 2022
Туры на Карон стоят от 65 тысяч рублей в высокий сезон (7-10 ночей на двоих в отеле 2-3*, вылет из Москвы). Ищите их на сервисах Травелата и Level.Travel — они находят минимальные цены среди всех туроператоров. Узнайте также, как покупать туры дешевле >>
Our review and tips
Come vacation in 2022 to Karon if developed infrastructure is important: there is a large selection of hotels, cafes and restaurants. It's not as noisy as Patong, but you can have fun and entertainment.
If you are not friendly with English, then you will still be comfortable in Karon Beach – almost every second holidaymaker at the resort speaks Russian.
For families with children, too, there are conditions: children's menus in restaurants, playgrounds, entertainment. But the entrance to the sea for children is not convenient – quickly begins depth.
We do not advise swimming in low season: the sea becomes rough and there are whip currents.
Why Karon Beach has become so popular with the Russians? We think it's because of the silence, tranquility and a kind of chamberiness of the resort. There is less nightlife, no busy road by the beach, but the infrastructure is developed almost like in Patong.