Abkhazian Entertainment
In Abkhazia so far there are no modern entertainment complexes for holidaymakers and tourists like water parks, amusement parks, cable cars and the like. But this does not mean that you will have to be bored while having rest here.
On this page we have prepared a selection of the most interesting places where holidaymakers can go. You can visit these places on your own, using the inexpensive local transport, or you can drive your own car. If you don't have your own car and don't want to take public transportation, you can use ready-made tours, which can be bought on the streets from distributors, or in a more reliable place – online with a search form from a reliable Russian service:
Organ Music Concert
The Organ in the Temple.
As we mentioned earlier, one of the attractions in Pitsunda is to attend an organ music concert held inside the Pitsunda Temple at the Great Pitiunt architectural landmark. It is believed that the temple has unique acoustic properties, and so in Soviet times in 1975 there was installed the German organ firm Alexander Schuke. Of course you will not see any show at the concert, because everything is held in the best traditions of the Soviet amateur performances, and much dragged, but anyway, if you will have a rest in Pitsunda, you should visit this concert. Read more about the concert here.
Working time: concert is at 17:00 and 20:00, during low tourist season at 17:00 only.
Entrance fee / ticket price : tickets for the organ music concert are purchased at a separate ticket office near the entrance to the Great Pitiunt, cost 600 rubles for adults, 200 rubles for children 6-11 years old. Children under 6 years old are not admitted to the concert.
How to get there: the concerts are held in the temple Pitsunda, which is located in the territory of architectural reserve "Great Pitiunt", which is in the center of Pitsunda (the temple on the map).
Dolphinarium in Gagra (former dolphinarium of Pitsunda)
Dolphinarium in Abkhazia
Dolphinarium in Pitsunda opened in 2016, and it was the first and so far the only dolphinarium in Abkhazia. In 2022 he moved to Gagra and now works there, and there is no more dolphinarium in Pitsunda. The program for it is drawn up in Sochi, as well as the two dolphins and sea lions involved in the show are provided. The dolphinarium works in the open air, the shows are held only in summer. In addition to the show here you can get an unforgettable experience of dolphin therapy (swimming with dolphins in the pool). Read more about the dolphinarium here.
Opening hours: Open daily from April until the end of the season, except Mondays. Starts at 11:00, 16:00 and 19:00. Performance times may vary, better check by phone +7 940 990 11 90 or on the dolphinarium site
Entrance fee/ticket price : 1000 roubles, children up to 3 years old free of charge
How to get there: the dolphinarium is located in Gagra, at the address Avidzba street, 13 (dolphinarium on the map)
Gagripsh Restaurant
Gagripsh Restaurant
Gagripsh Restaurant is not just a restaurant with the best interior and exterior, perhaps, in all of Abkhazia, but also a historical place. The building of the restaurant appeared here in 1902, and it was not built, but assembled, as it was brought disassembled from Holland. It was purchased in Paris at the exhibition by Prince Oldenburgsky, who is considered to be the founder of the resort. Before the revolution, Nicholas II, later Stalin, Maxim Gorky, Bunin and other historical figures had time to visit it. The restaurant managed to appear in the movies, in particular, the Soviet film "Winter Evening in Gagra" was shot here.
Today the interior and the look of the building has not changed and the restaurant is still functioning. It is one of the most expensive restaurants in Abkhazia, and almost every tourist thinks it is his duty at least to look at it. Whether to go and eat in the restaurant, you decide after you study the menu and prices. It is only worth objectively saying that the prices here are really very high, and the quality of food is not much different from other public catering points. Read more about the restaurant here.
Open time : 11:00 – 00:00
Entrance fee / ticket price : free, eat first, second and drinks from 1000 rubles
How to get there : The restaurant is located in the area of Old Gagra (restaurant on the map)
Waterpark Gagra
Waterpark Gagra
It is the only Aquapark in Abkhazia, and probably the most popular entertainment for children and the whole family in the country and Gagra in particular. Water park is of open type. There are slides of different kinds: for kids, older and adults, 9 slides altogether. There are 7 pools with deck chairs and umbrellas, a cafe with a little bit overpriced.
Do not expect a great variety of slides and entertainment, yet compared to even Russian water parks it is modest. But considering that this is almost the only worthwhile entertainment for the whole family in Abkhazia, it is worth visiting.
Working time: Open only in summer, from June 1 to September from 10:00 to 19:00.
Entrance fee / ticket price : tickets for the whole day only, no hourly fee. The price varies depending on the month and demand, on average adults – 1000 rubles, children 4-10 years old – 800 rubles, under 4 years old free. The ticket is single, you can't go out and come back by it.
How to get there: Aquapark is in the center of Gagra, next to the quay, Abazgaa street, 57/1 (Aquapark on the map). Phone: +7 (840) 234-47-42. Hotel "Abkhazia" on Abazgaa street. With other resorts in aquapark you can also get by bus from 50 rubles, but you have to get out on Demerjipa street near the former shopping center Continent, and walk 15-20 minutes in the direction of the seafront.
Seaside Park
Seaside Park
The park stretches for about a kilometer along the beach in Staraya Gagara. It was founded in 1902 at the initiative of Prince Oldenburgski to decorate the resort. In order to fill it with a variety of amazing plants, all kinds of exotic species were brought here from all over the world. Unfortunately, during the years of independence of Abkhazia park fell into disrepair, and today it is neglected and dilapidated. There is a playground with very simple old attractions, tennis court, rope park, mini-zoo (zoo corner), and of course a few cafes. Read more about the park here.
Opening hours: The park is open around the clock, but is best visited during daylight hours. When it gets dark, there are no lights here, the park becomes a deserted and creepy place
Admission fee / ticket price : free
How to get there: Seaside Park stretches along almost the entire Stara Gagra neighborhood (park on the map). You can get here from Novaya Gagra by minibus cab which costs 25 rubles and stops right at the colonnade. A cab ride will cost from 150 rubles.
The Hot Spring in the village of Kandyg
The hot spring in the village of Kandyg is the most famous therapeutic thermal springs of Abkhazia. Hot chloride, calcium-sodium water with a temperature of more than 100 degrees and a strong smell of hydrogen sulfide (the smell of rotten eggs) rises to the surface, and then distributed through a system of pipes to the pools, gradually cooling down in them. Also, the water falls from a height of about 10 meters in several powerful jets, standing under which you can get a massage with curative water. In addition to the hot water, here comes to the surface a therapeutic mud, which can also be used in recreational procedures. It is believed that in order to recover it is necessary to visit the springs at least 10 times.
As for the arrangement of the hot springs, everything is done here at the most basic level: no service, simple wooden benches, stone pools, poured gravel paths, wooden crates for things. Read more about Kındıg hot springs here.
Opening hours : from 06:00 to 20:00
Entrance fee / ticket price : 300 rubles (no time limit); use of locker 50 rubles; parking 50 rubles
How to get there: Kandyg Spring is located on the outskirts of the village Kandyg, 35 kilometers from Sukhum (hot spring on the map). You can reach it by foot from the village Kyndyg. The best way to get from Sukhum and other resorts is to use your own transport, but you can also take a shuttle bus that leaves from Sukhum from the departure point at the central Sukhum market.
New Kandyg Hot Spring
Not far from the village of Kandyg, right next to the main road, there is another hot spring complex. It is a new place, although it is exactly the same as the most famous spring on the outskirts of the village. Here the hot healing water from underground is distributed through a system of pipes to the pools, gradually cooling down in them. There are several pools, with different temperatures, you can choose the most pleasant for you. Also the water falls from a height of about 10 meters in several powerful jets, standing under which you can get a massage with curative water. In addition to hot water, here comes to the surface therapeutic mud, which can also be used in health procedures. It is believed that in order to improve your health you need to visit the springs at least 10 times, so some tourists specially stay in the village of Kandyg to have access to the springs. But do not forget that it is recommended to take therapeutic procedures once a day, and no more than 20-30 minutes. Read more about the new Kyndyg hot springs here.
Opening hours : from 06:00 to 22:00
Entrance fee / ticket price : adults – 300 rubles (no time limit); children – 200 rubles; under 6 years old – free; use of locker 50 rubles.
How to get there: Kandyg Spring is located near the village Kandyg beside the main road Abzhuiskoe highway, 35 kilometers from Sukhumi (source on the map). The best way to get from Sukhumi and other resorts is to use your own transport, but you can also take a shuttle bus that leaves from Sukhumi from the departure point at the central Sukhumi market. If you come in your own car, you will have to pay extra 100 rubles for parking.
Tskuara Sulfur Springs in Primorsky
Tskuara hot springs in Primorsky
These springs are often also called Gudautsky or Novoafonsky springs, although they are actually located in the village of Primorskoe somewhere in between. Like other hot springs, the hydrogen sulfide spring in Primorskoe combines the healing effect of underground springs rich in minerals and hydrogen sulfide with therapeutic mud. There are also mineral therapeutic water, massages and cafes.
You can bathe in the springs in one of the two pools, or in the showers. After bathing is offered to be impregnated with blue clay, which has more cosmetic effect than therapeutic. Read more about hot springs in Primorsky here.
Opening hours : from 06:00 to 22:00
Entrance fee / ticket price : adults – 200 rubles; children – 100 rubles. Use a locker for storage – 20 rubles, parking – 50 rubles, massage from 400 rubles for 15 minutes to 2000 for 1 hour.
How to get there: the springs are located in the village Primorskoe (also called Tskuara), 15 kilometers from the center of Gudauta and 30 kilometers from Sukhum (source on the map). You can get here only by private transport or cab. There are also excursions to the springs from Gudauta and Novy Afon from 500 rubles.
What to do in Abkhazia: beaches, attractions and extreme
Abkhazia is a small country located between the Black Sea and the Caucasus Mountains. What to do in Abkhazia? There are three areas of local entertainment: beach holidays, sightseeing natural and architectural sights and active extreme entertainment.
What to do in Abkhazia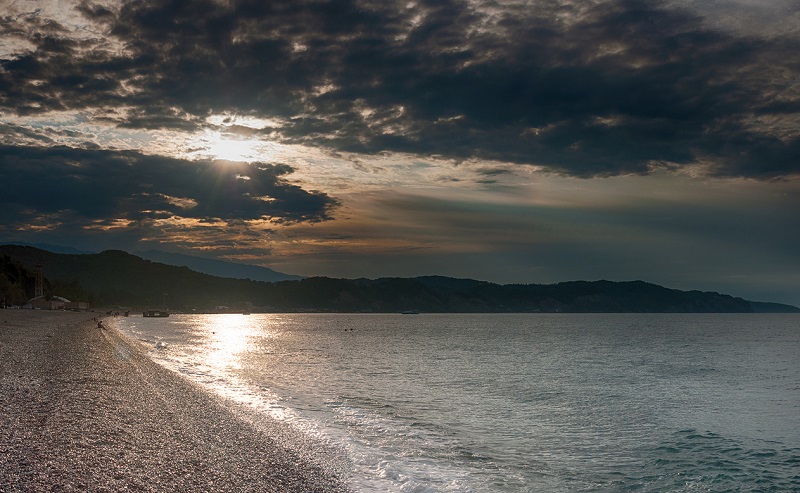 Abkhazia is not friendly to its tourists, the word "service" is not a priority here. Many used to go here counting on lower prices than in Russia. Recently, the number of tourists is decreasing. Tourists want to have at least friendly service for their money on holiday, and there are problems with it in Abkhazia. But as everywhere else, there are pros and cons of holidaying in Abkhazia.
Those who have decided to holiday, what to do in Abkhazia? Enjoy the clean sea, wonderful beaches and stunning natural beauty. Lovers of hiking on mountain trails and active-extreme recreation will not be bored. There are no night clubs, concerts with stars, casinos, shopping and entertainment centers and all kinds of museums in Abkhazia.
Beaches of Abkhazia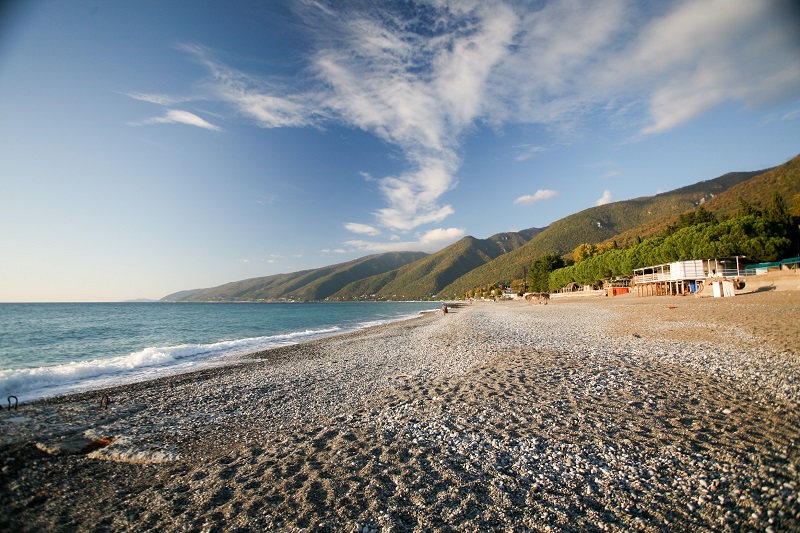 The beaches in Abkhazia are mostly pebbly, sandy beaches are quite rare. For a pebbly beach you will need special shoes so that your feet do not hurt.
In Gagra there are pebble beaches, the most popular is Central Beach in New Gagra. Beaches of Old Gagra are not crowded and poorly equipped (no toilets, showers, changing rooms, benches, etc), some of them are heavily littered.
You can find sandy and comfortable beaches in Sukhum, the most popular is Sinop beach with pebbles and sand.
In Pitsunda beaches are mainly fine-pebble, but you can also meet sandy ones.
In New Athos beaches are pebbly, with an admixture of sand at some sites. There is practically no infrastructure.
In Gudauta the beaches are pebbly with small areas of sand, wild and sparsely populated.
Attractions of Abkhazia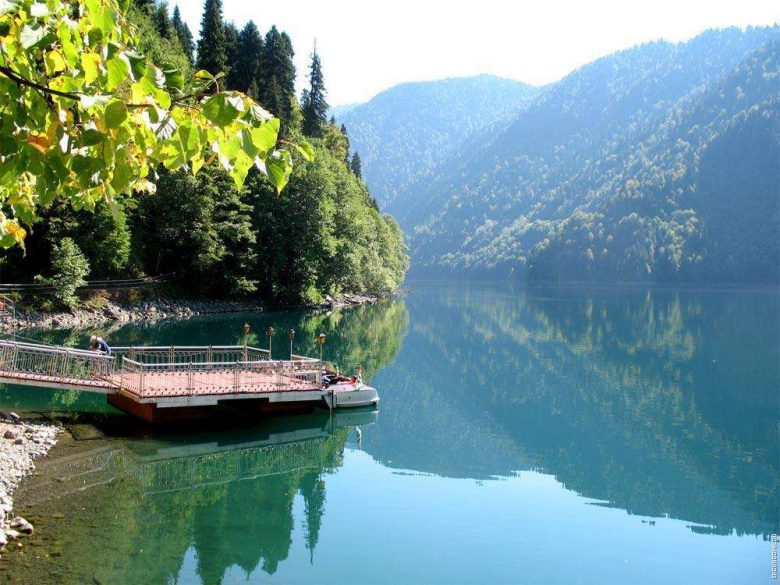 Lake Ritsa
The most beautiful places in Abkhazia are natural attractions. Tourists are offered here a huge variety of excursions. The most popular of them to the picturesque Lake Ritsa – the pearl of Abkhazia, located on the territory of the Ritza relic national park.
On the way to the lake tourists will see the waterfall "Maiden's tears" and a small Blue Lake. Gegsky waterfall, Yupshar canyon, Chabgarian cornice – these beauties are nearby. From Ritza you can go higher in the mountains to see Lake Malaya Ritza or emerald Lake Mza.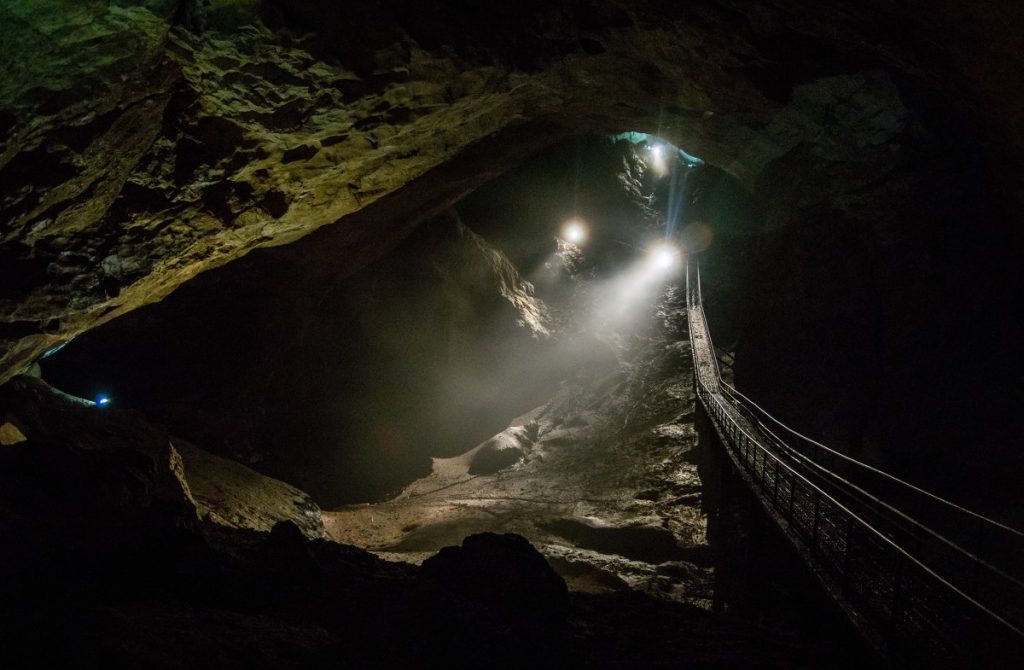 New Athos Cave
The second most popular route is New Athos Cave with its underground lakes and railroad, and New Athos Monastery with its beautiful dam and waterfall.
There are a lot of tours in Abkhazia, and it is possible to choose for every taste.
Active recreation
Going on an extreme walk in Abkhazia, especially with children, remember about safety and common sense.
Jeeping .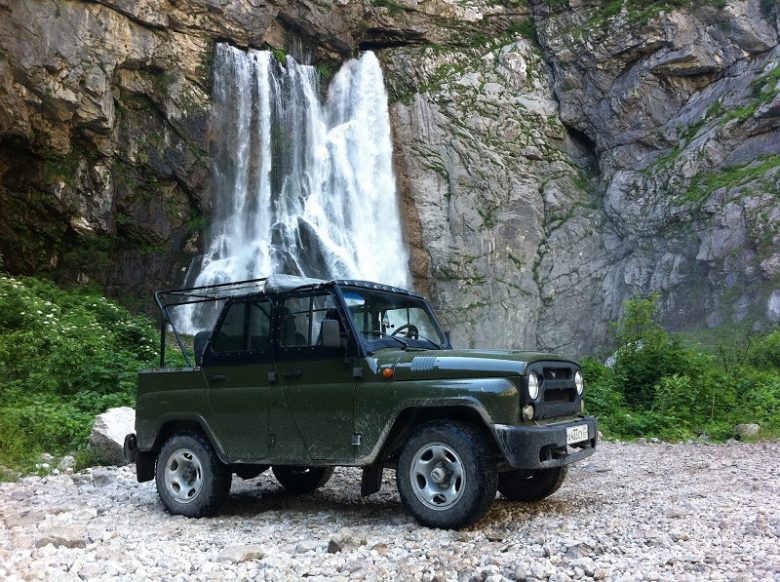 Walking on an off-road vehicle, the so-called jeeping in Abkhazia is very common, the jeep here is an open UAZ Hunter. This is due to the fact that many interesting sights are difficult to access. The advantage compared to buses is the small number of tourists.
You can buy a jeeping excursion in all kinds of travel agencies or directly from a private driver. Sightseeing is usually interspersed with tasting honey at the apiary, wine and chacha in the apatskha, where those wishing to purchase local products. Tourists are presented as an introduction to Abkhaz culture and traditions.
Not recommended jeeping for young children – it is quite tedious walks.
Horseback riding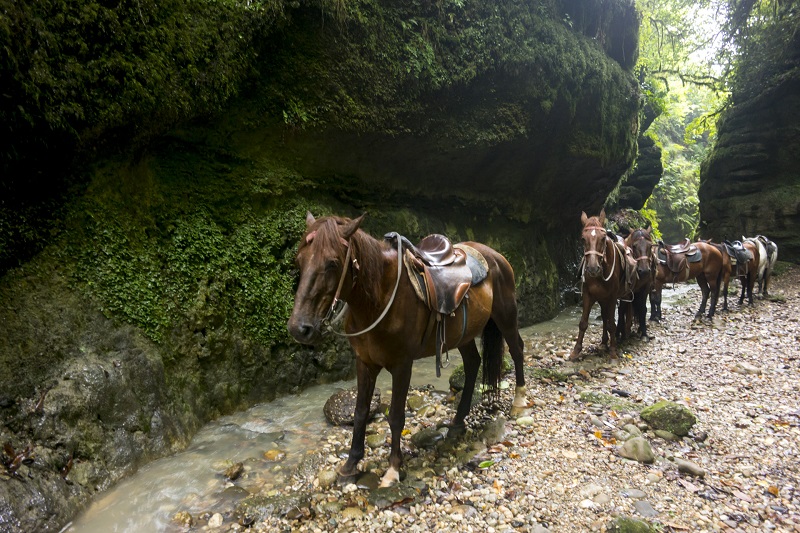 Equestrian rides in Abkhazia are offered for those who can more or less ride. They can be short, for example, along the Joekvar Gorge in Gagra. There are also long, for example to the Gega waterfall – 1-2 days.
Ropejumping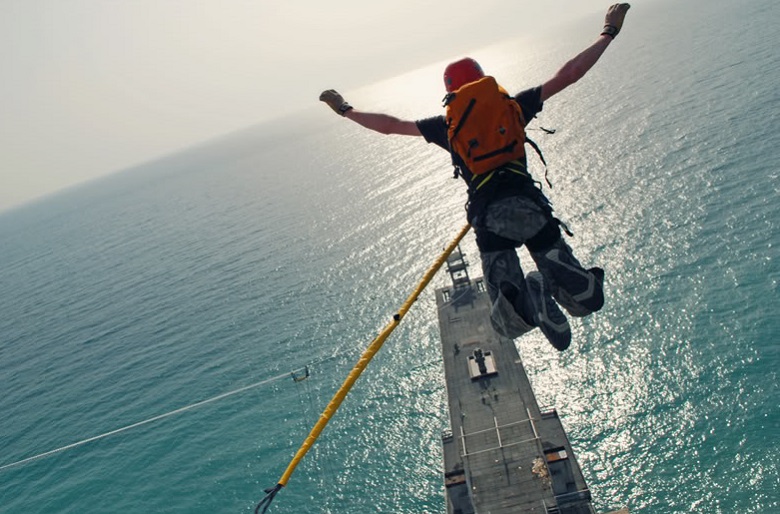 Approximate cost: 1500 rubles.
Rope jumping is jumps from high buildings or natural elevations on a rope. In Abkhazia, you can make a jump from the following objects:
Abkhazia abandoned hotel in Gagra, height – 55 meters,
Dzhampal Canyon, height – 60 meters,
Shakuran waterfall – 50 meters.
Those wishing can get a video of his flight.
Ride on a parachute over the sea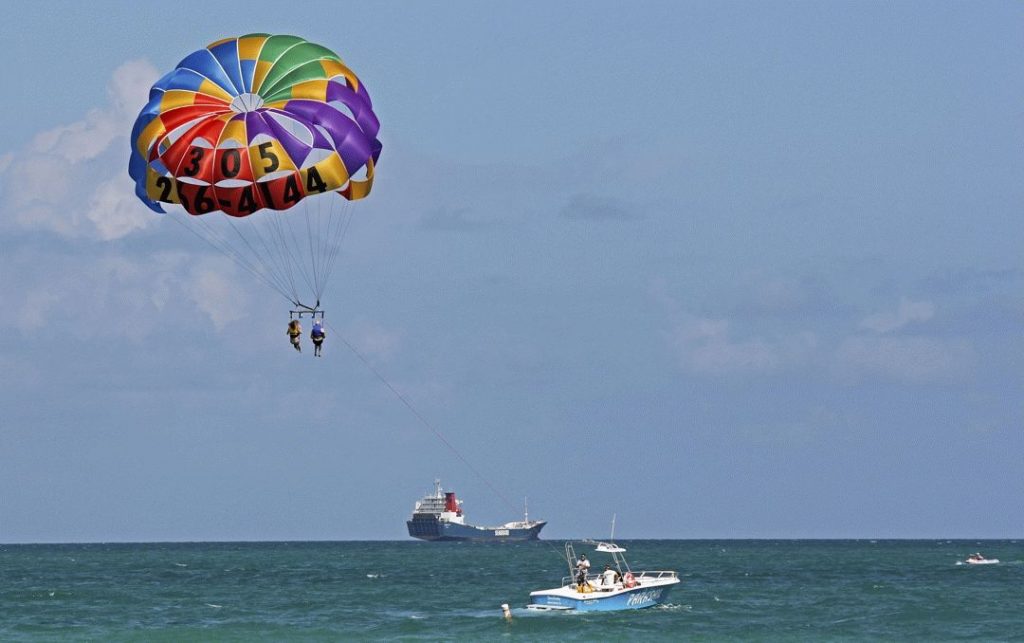 Approximate cost: 2000 rubles.
You can parasailing in Abkhazia – riding a parachute attached to the boat with a rope. The height above the sea is 70-100 meters. The flight time is 8-10 minutes.
Smooth takeoff and landing make parasailing increasingly popular. One can soar over the sea alone, as well as two or three together. If desired, there is a photo shoot for a fee.
Paraglider flight from the Mamdzishkha mountain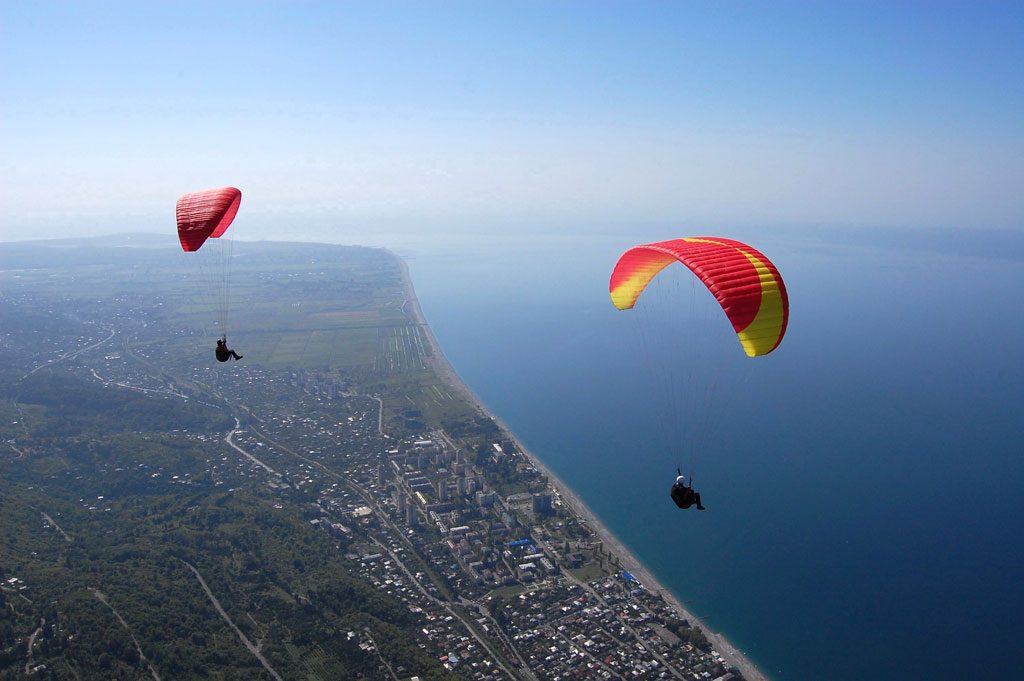 Approximate cost: 4000 – 5000 rubles
Mamdzishkha mountain is near Gagra, from its observation ground we offer paragliding with an instructor. The flight is performed from a height of 1500 meters, time of flight is 20-25 minutes. One can order photos and video shooting.
Rafting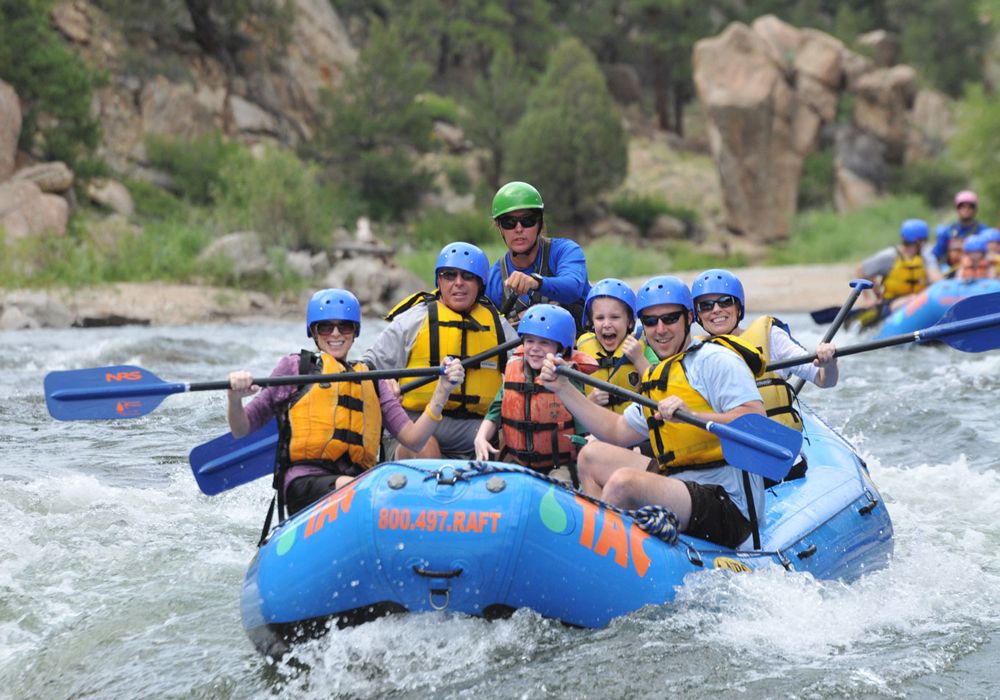 Approximate price: from 800 to 1000 rubles per person, the duration of the rafting is 1,5-2 hours. There are tours for several days.
Rafting in Abkhazia is carried out along the full-flowing mountain rivers Bzyb and Kodor on rafts (inflatable rafts) or catamarans. It is believed that the longest river of Abkhazia – Bzyb is the most suitable for rafting. There are simple sections for beginners and complicated and dangerous for professionals.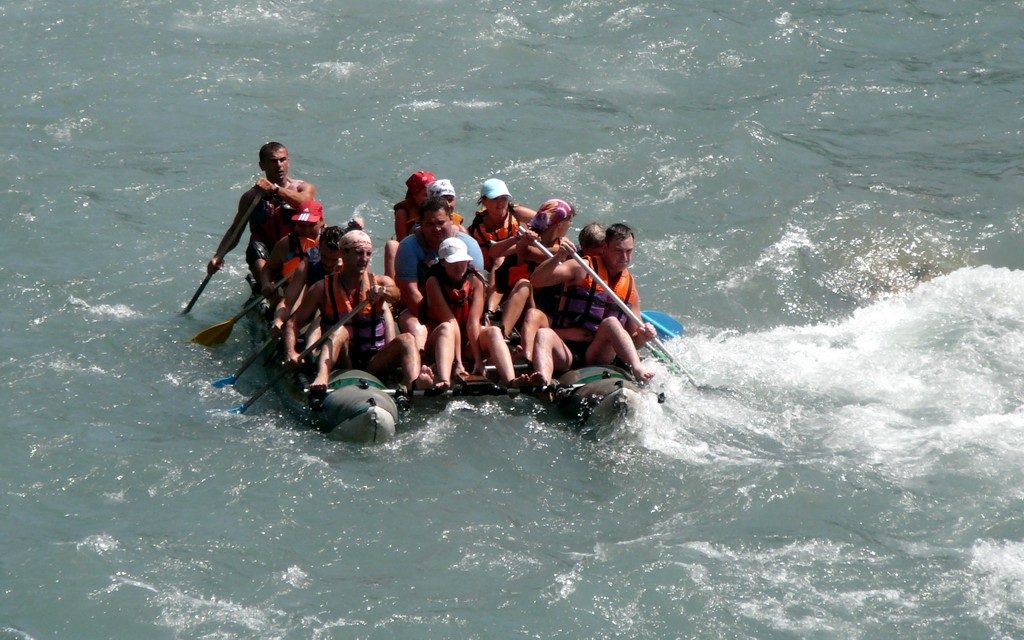 For rafting ability to swim is desirable. Helmet and life jacket are mandatory. In fact, mass rafting in Abkhazia is carried out without helmets on easy sections, some participants are not given oars, they are just passive passengers. Children including those who cannot swim are allowed to participate in rafting.
Diving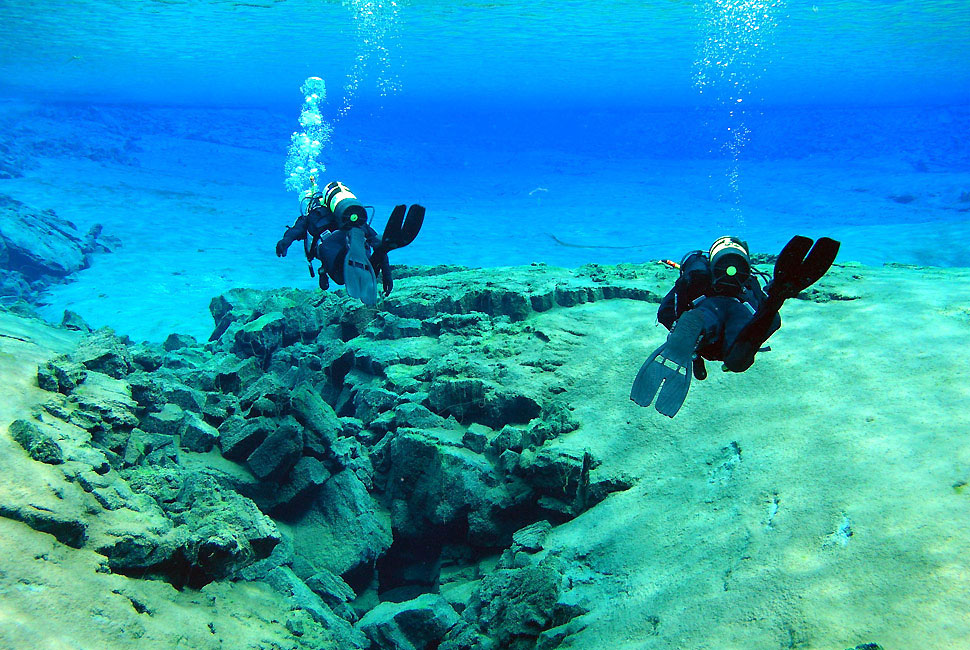 Approximate price: 1700 rubles for 1 dive
Diving in Abkhazia is quite common, diving clubs can be found in Gagra, Sukhum, Pitsunda and New Athos.
For beginners divers are offered dives to 10-15 meters, lasting 20-25 minutes in the following places:
Near the White Rocks, near the village of Tsandrypsh.
In prince's ruins in Old Gagra.
To underwater caves and grottoes near Pitsunda.
For experienced divers are offered the following places for diving:
Abkhazia's deepest lake, Ritsa;
Blue Lake.
What to do in Abkhazia for children
There are not many traditional attractions for children in Abkhazia, the main ones are water park in Gagra and dolphinarium in Pitsunda. In some hotels and resorts you can find playgrounds, animators and game rooms.
The cinemas built during Soviet times stand abandoned. In Pitsunda there is a summer cinema. In Sukhum there is a mini cinema, but you will not see new movies there. Also in Sukhumi there is a monkey nursery, but not everyone wants to admire the animals in captivity.
Water park .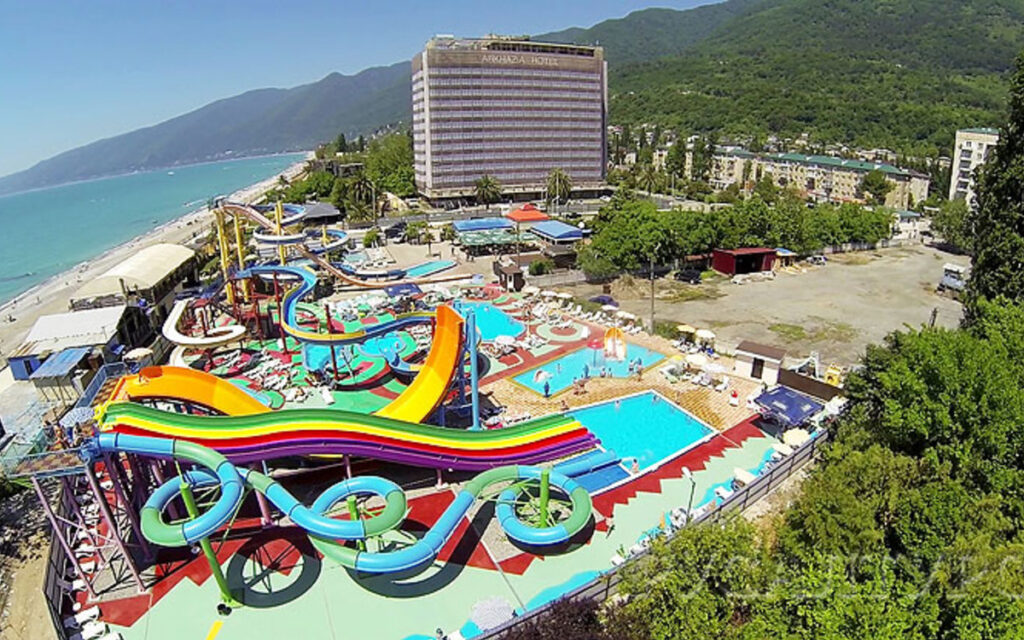 Cost: 1000 rubles, for children from 3 to 10 years old – 800 rubles, under 3 years old – free of charge. Working hours: daily from 10.00 till 19.00.
Water park is located in Gagra near the hotel "Abkhazia". There are several swimming pools with fresh and sea water as well as slides of different complexity, there is a cafe. At night there are disco clubs.
Dolphinarium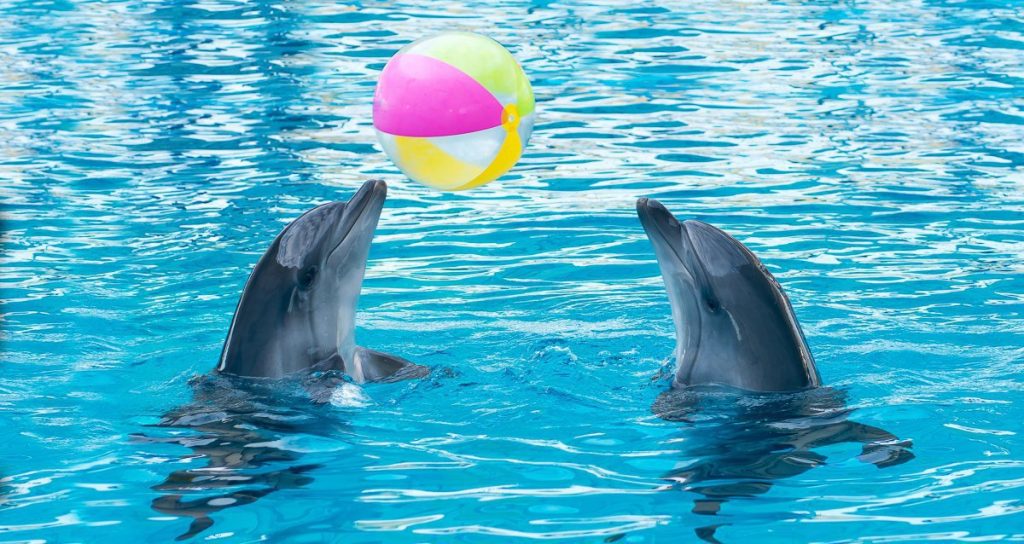 Web: abhaziadelfinarium.com Address: Pitsunda, Gitsba street, 5 Cost: 700 rubles
Dolphinarium is located in the town of Pitsunda, it was opened in June 2016 and is the first in Abkhazia. Here you can watch the performance with dolphins and seals.
Walks in Abkhazia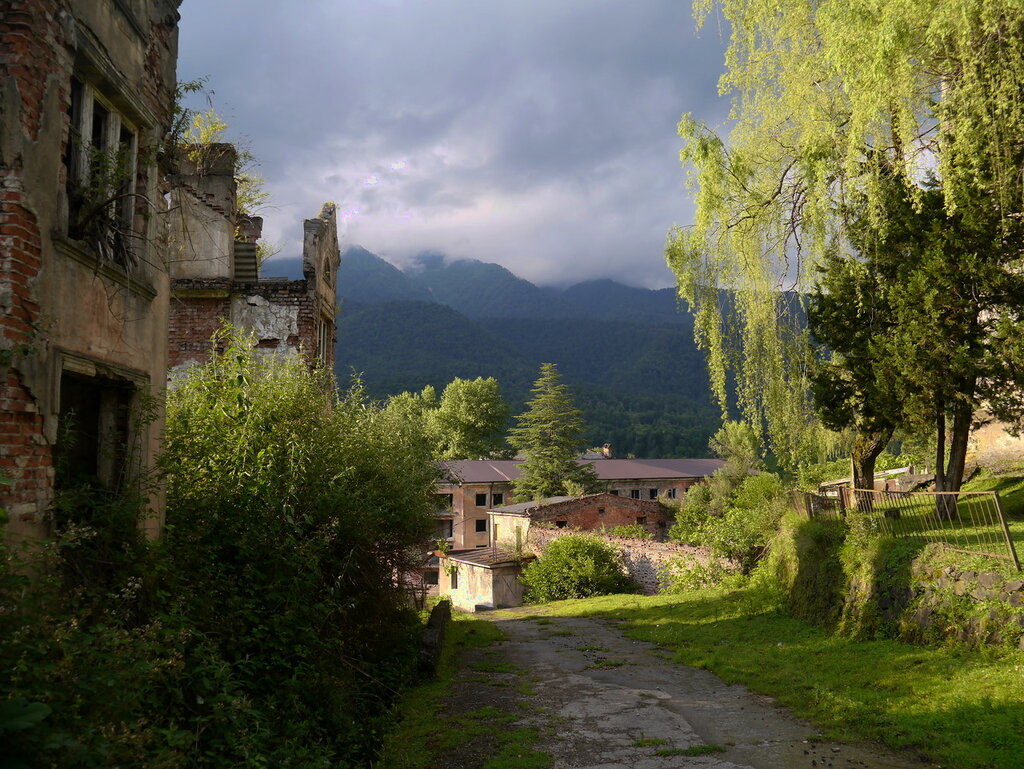 There are a huge number of abandoned buildings in Abkhazia – this is due to the war of 1993-1994 with the Georgian troops and the general decline after the collapse of the Soviet Union.
Abkhazian abandoned buildings can be found in large quantities in any settlement of Abkhazia, at least in Gagra, even in Sukhum. These are apartment buildings, schools, hospitals, sanatoriums and cinemas. But of greatest interest is a mining town Tkuarchal, former Tkvarcheli, which suffered most during the war.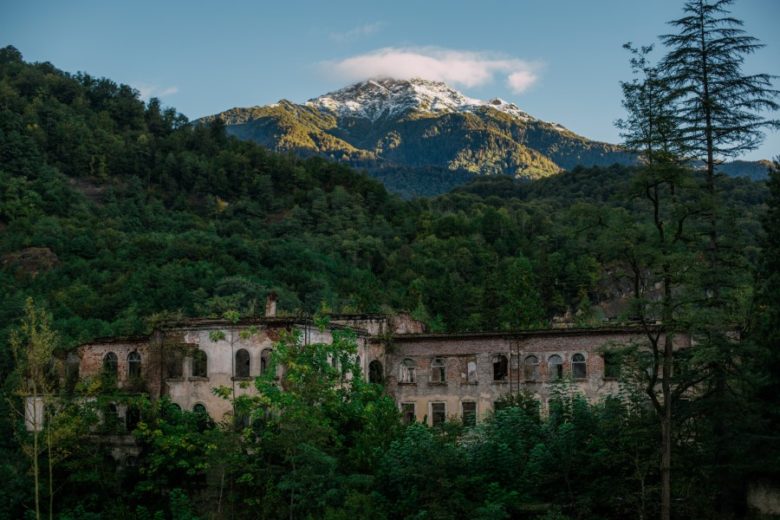 Akarmara
Most of the buildings in Tkuarchal are abandoned, but the most post-apocalyptic are the surrounding villages of Akarmara, Dzhantukha and Polyana. People come to Abkhazian Pripyat to see what civilization will become without humans and to take pictures.