Attractions in Batumi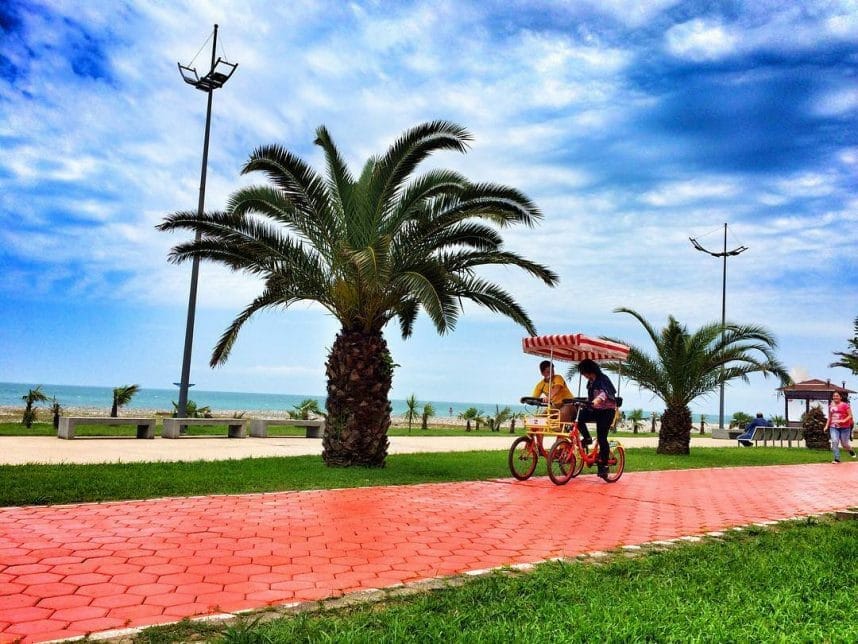 If you are staying in Batumi and you have a week to travel, this article is for you. In it we will tell you what to see when you come to Georgia on vacation in Batumi, what sights Batumi and surroundings to see in a few days. Batumi is the capital of the Adjara region and one of the most beautiful and cozy Georgian cities. It is a city of contrasts – here the ancient Georgian culture is mixed with huge skyscrapers.
You will see Batumi beaches and the Black Sea in any case, so let's talk about the sights of Batumi, which are located outside the beaches.
What to see in and around Batumi
Piazza Square
One of the most popular and everyone's favorite places in the city is the Piazza Square. It is decorated in the Italian style, being there, you are immersed in the atmosphere of Italy. Piazza is also called "little Venice" in the center of Batumi. Beautiful stained-glass windows, stucco, paintings – it's nice to have a rest with a cup of coffee surrounded by such beauty.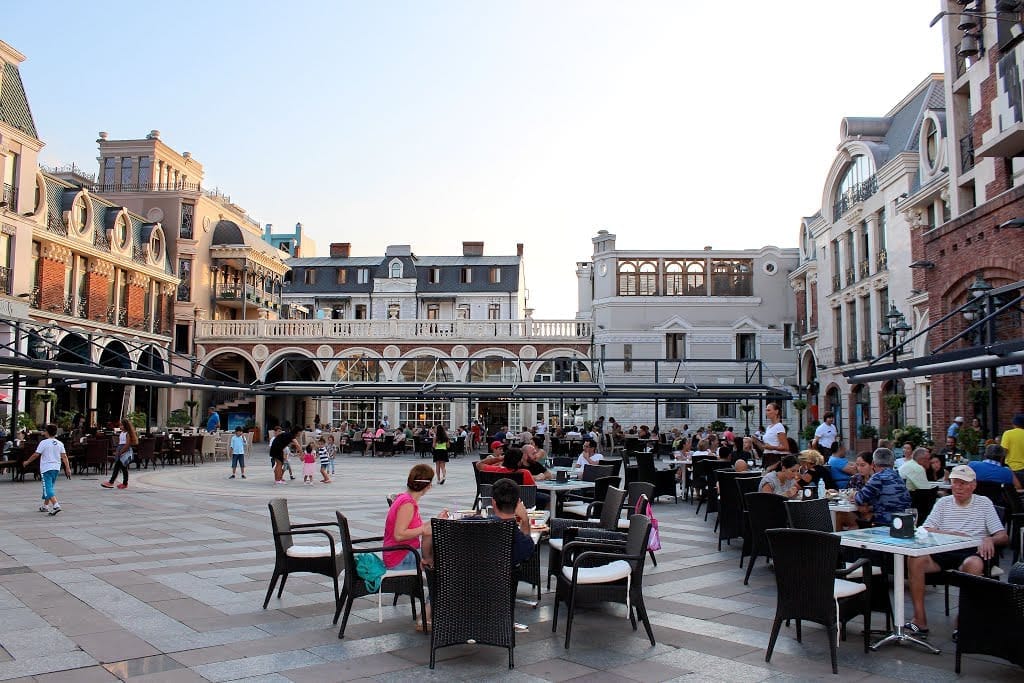 Old Batumi
One of the most striking sights – Old Batumi – is an incredible contrast of cultures: cozy Italian courtyards neighbor huge skyscrapers – it is impressive. It's interesting to stroll through such old courtyards, peek into the front yards and peek through the doors of the houses, which, by the way, are called a separate attraction of the Old Town.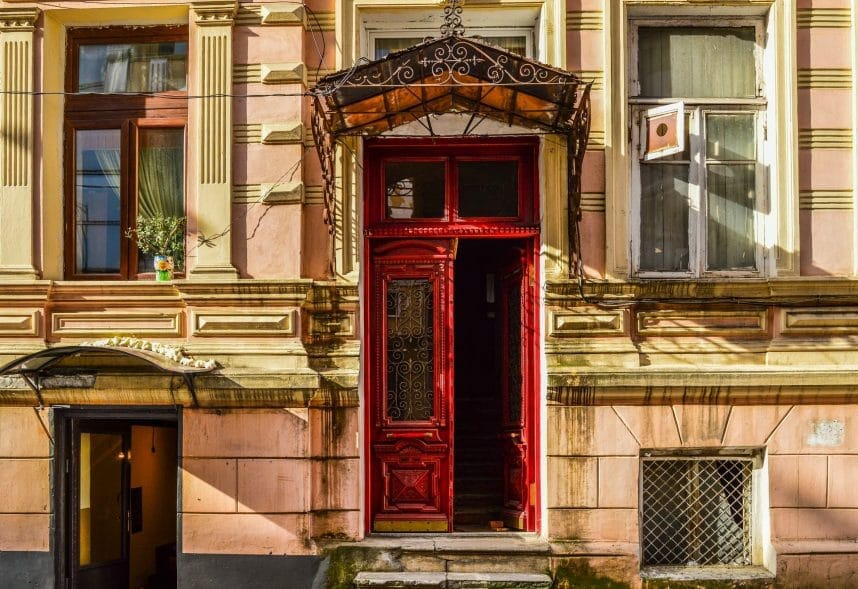 Europe Square
Europe Square is a beautiful and well-groomed place in the center of Batumi. On the square there is a statue of Medea, which represents prosperity and prosperity of Georgia. On the Europe Square in summer the fountains work, and in winter there is a huge Christmas tree.
Going to Georgia? Write to info@v-georgia.com and we will choose the best itinerary for you.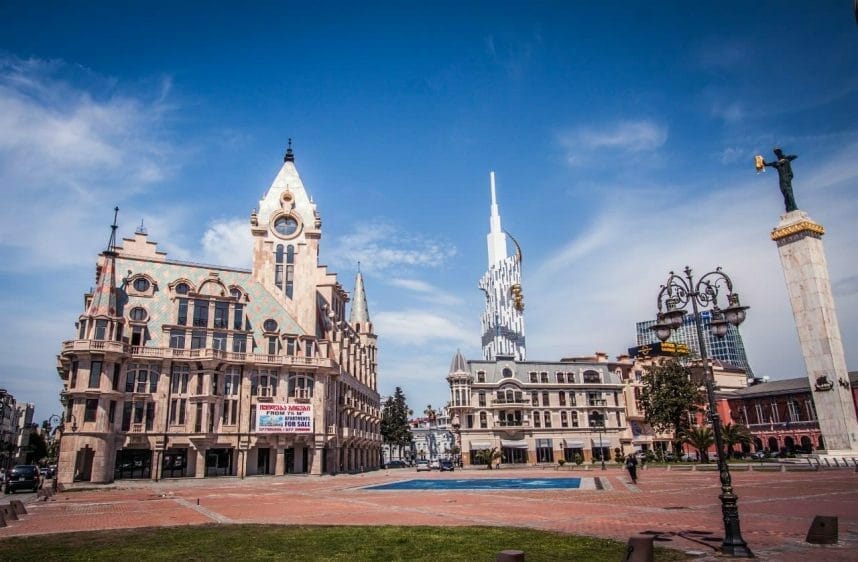 Singing Fountains
Singing fountains on Lake Ardagani is a stunning attraction in Batumi, you can spend an entire evening looking at it. This is a real light and music show.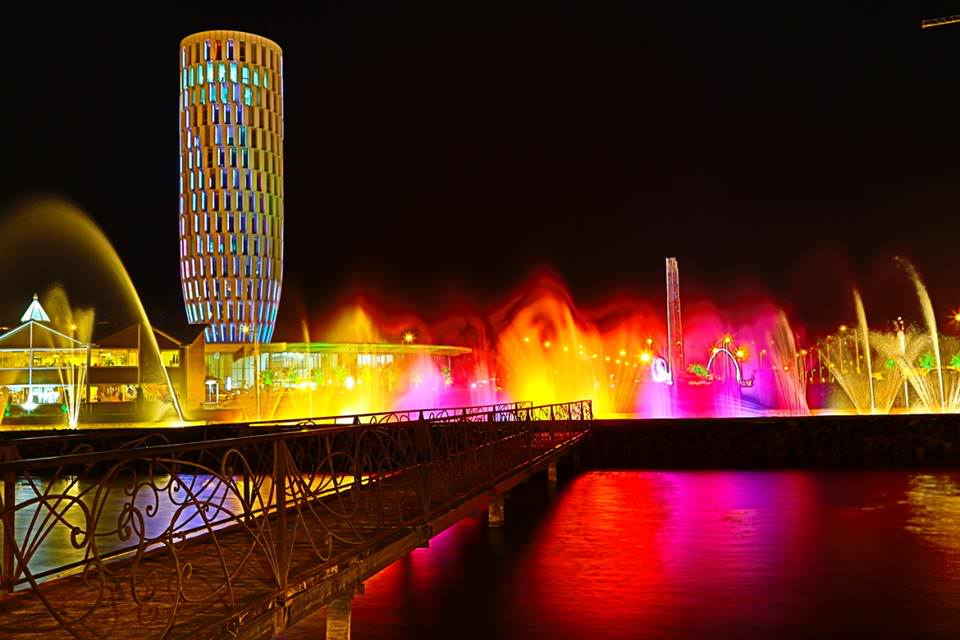 As in most Georgian cities, Batumi has a ropeway. It is called "Argo". Cableway in Batumi is one of the longest in Europe, its length is as much as 2600 meters. On the way to the observation deck you can enjoy wonderful views of Batumi and the mountains of Adjara. At the top there is an entertainment center, restaurant, souvenir shops, the Orthodox Church and the observation deck.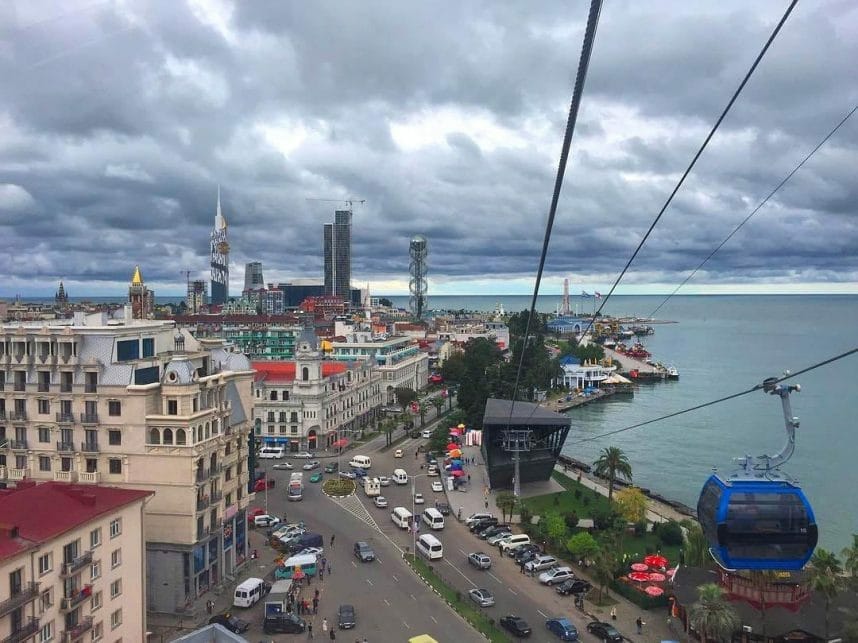 Miracle Park
Miracle park (or Miracle park) is another impressive place in Batumi. Here is the famous Georgian Alphabet Tower with a rotating restaurant on its top and an observatory, a 55-meter-high Ferris wheel, the sculpture "Me, You and Batumi" and amazing chair-stones.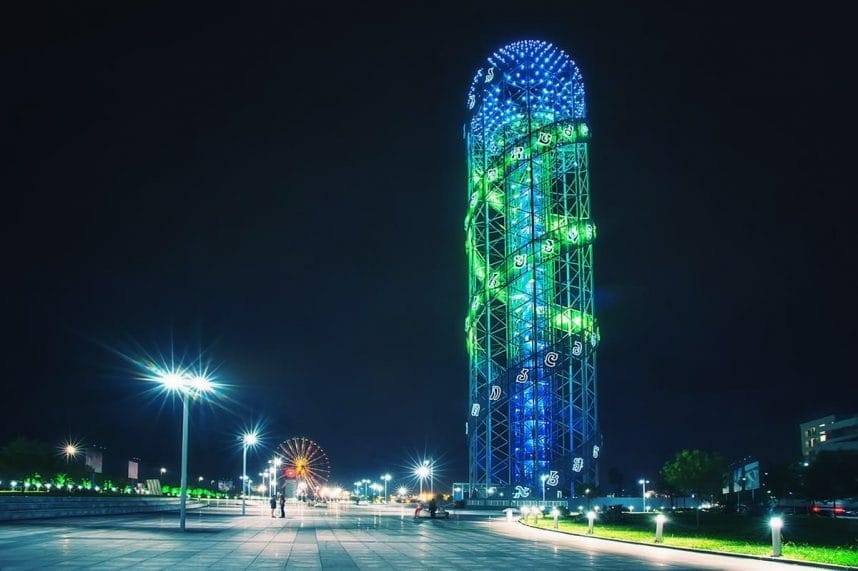 Statue of Ali and Nino
Statue of Ali and Nino is one of the calling cards and attractions of Batumi. It is rightly included in the top of the most original sculptures in the world. The two giant figures rotate, moving away from each other, then merge into a kiss. The sculpture is famous not only for its beauty, but also for the tragic story of two lovers with a complicated fate.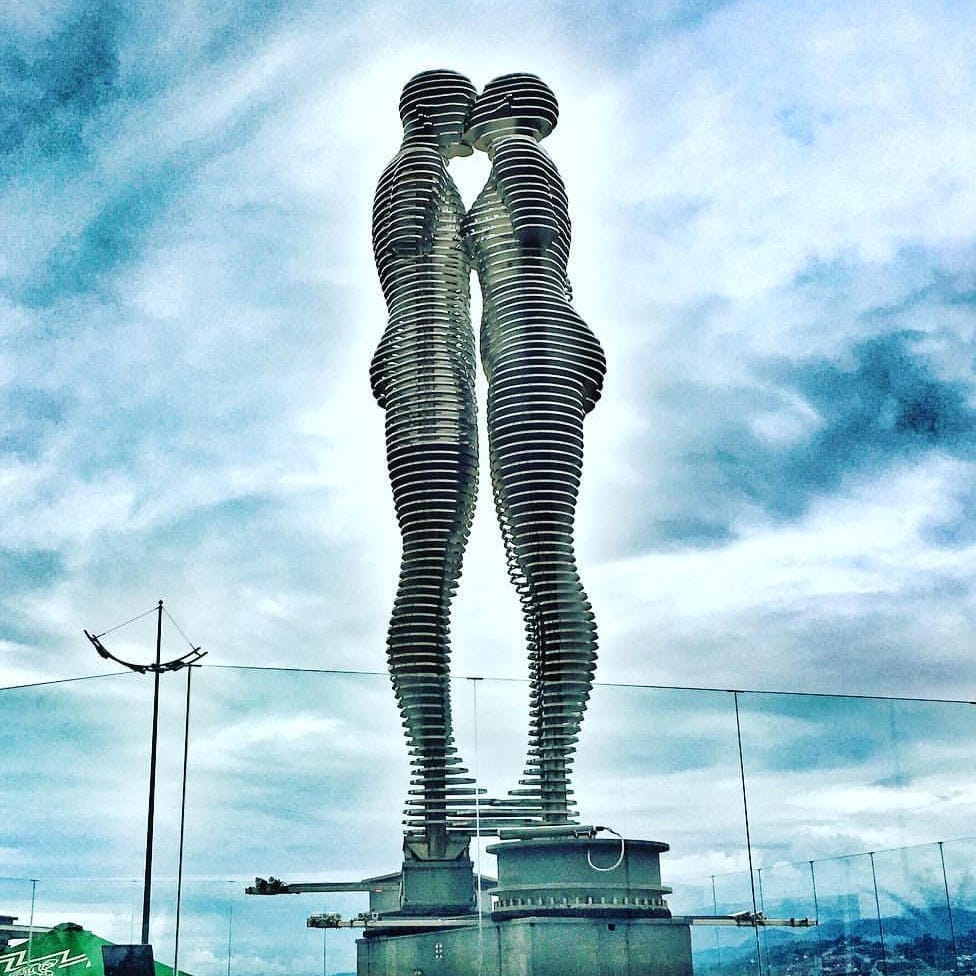 Where to go in Batumi
Near the sea station there is a tower of Chacha. Once a week for 15 minutes Chacha pours out of it.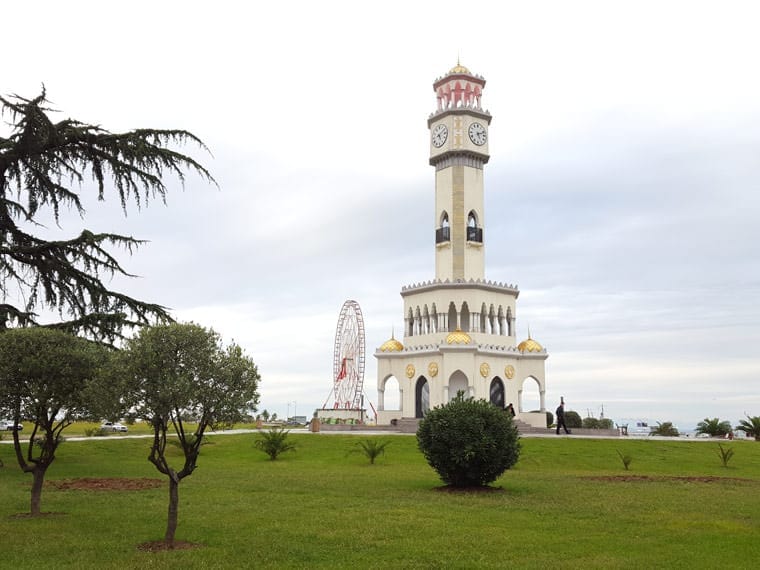 Through the whole city runs a chic embankment (Seaside Boulevard). Its length is 6 km. You can ride a rented bike or walk on foot. Along the whole street there are palm trees, all sorts of sculptures (usually on a romantic theme), benches for recreation, playgrounds, cafes and kiosks with ice cream.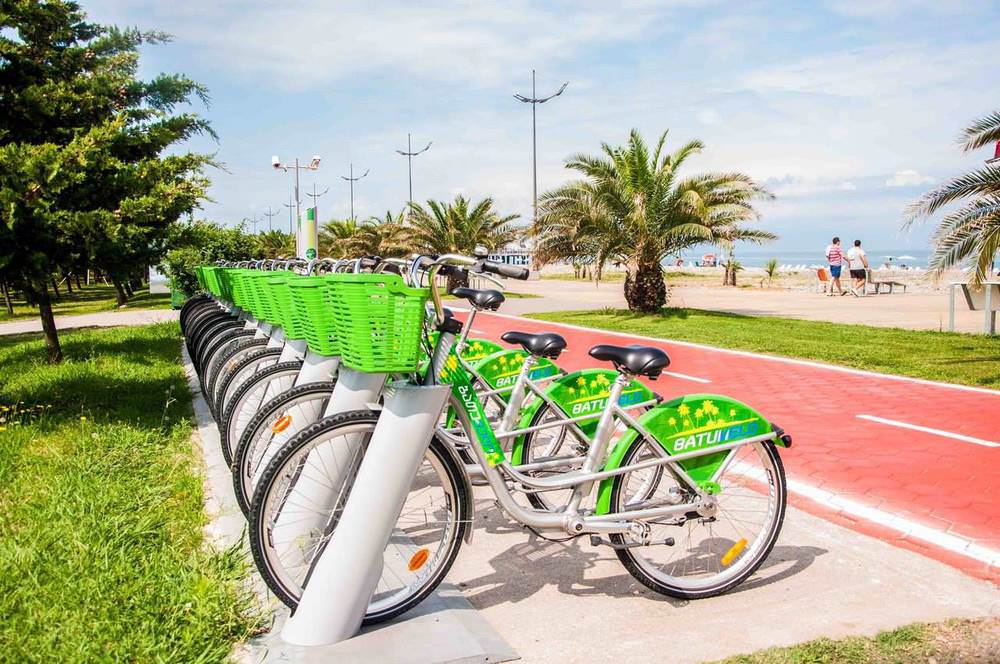 The fish market is not exactly a tourist attraction, but also interesting. It is located behind the port. There you can always buy freshly caught salmon, flounder, sturgeon, mullet and other fish. You can cook fish in a nearby cafe.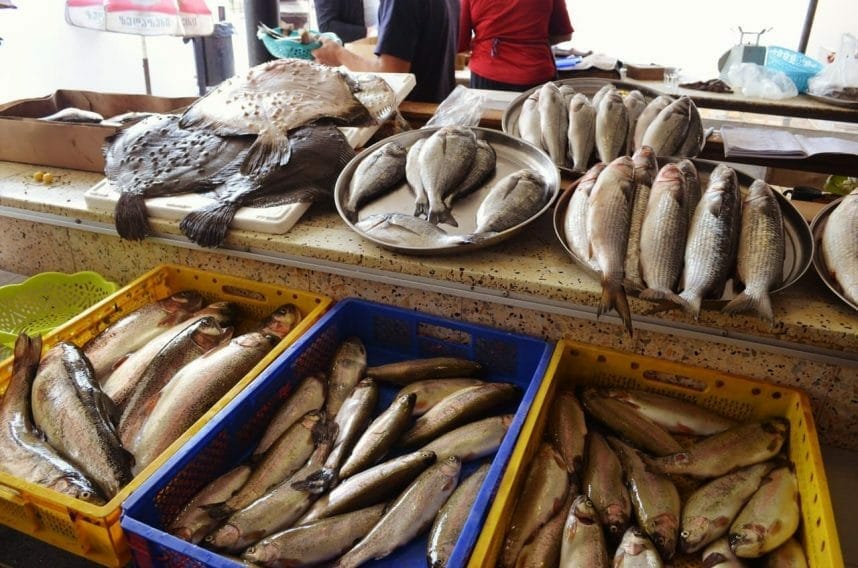 Definitely worthy of attention dolphinarium . In the performances take part about 10 dolphins – beautiful, kind and intelligent animals. The scenery imitates the wildlife. The performances are taking place every day except Monday. The cost is 15 GEL. In addition, in the dolphinarium there is an opportunity to swim with dolphins.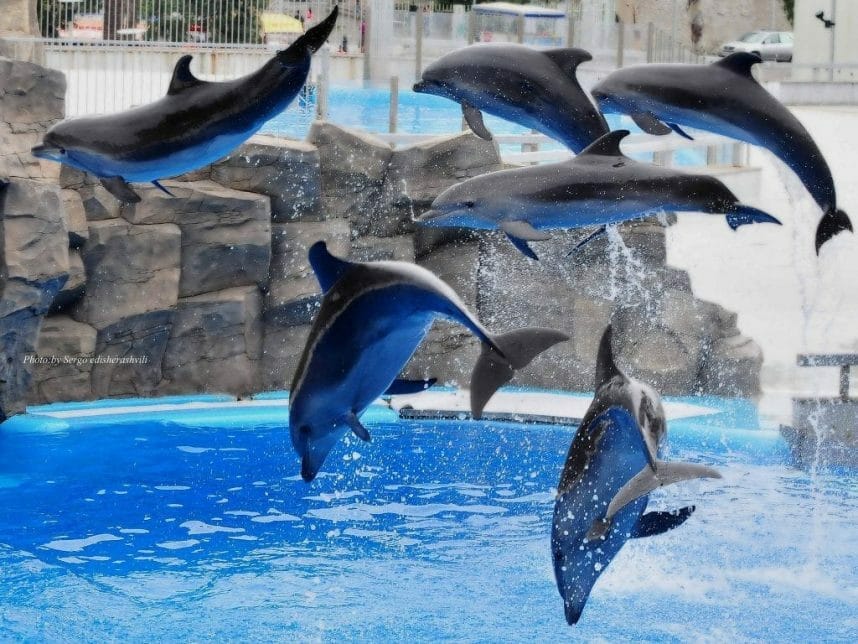 Batumi Botanical Garden is a real miracle of nature. The garden is huge and incredibly beautiful at any time. There are palm trees, lianas, Himalayan pine trees, mandarin groves, bamboo, eucalyptus, Japanese gardens and much, much more. The garden is very beautiful and well maintained, with many benches and gazebos for relaxing, viewing platforms and fountains. Near the entrance to the park stretches the much-loved wild beach of Cape Verde.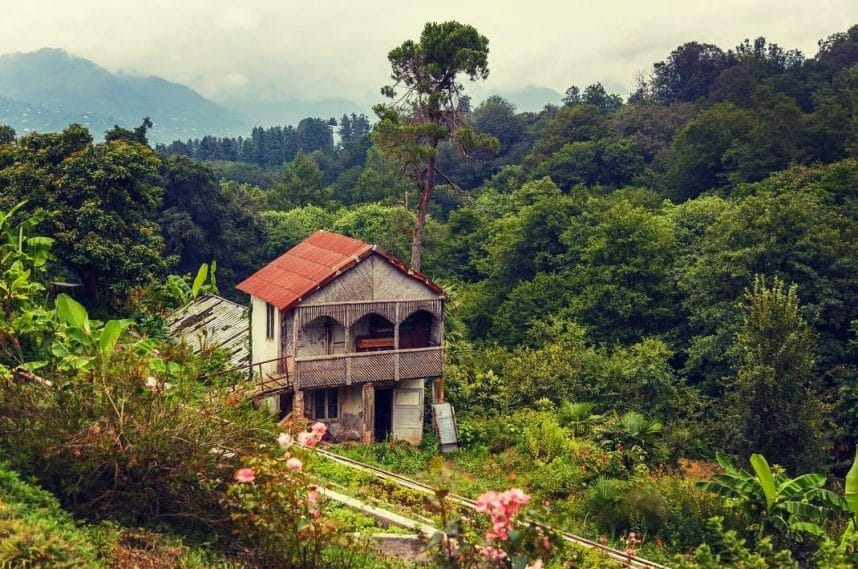 After enjoying the sights of Batumi, start traveling to the rest of Adjara. This is an amazing region where you can enjoy the beauty of mountains, rivers, waterfalls, and subtropical forests.
Come to Batumi! Write to info@v-georgia.com, we will choose the best itinerary for you. Come, we will make your vacation unforgettable! You can get free consultation by phone +995 555 566 540
The Gonio Fortress is located near Batumi. This is the oldest structure with the history of 2000 years and it is one of the oldest attractions of Batumi. The fortress used to be a Roman outpost and an important strategic object. In addition, there was a large ancient city here. There are ruins of a Roman theater and hippodrome preserved in the fortress, which speaks of the cultural significance of the fortress. Nowadays the fortress is a museum-reserve, the entrance is for a fee – 3 GEL.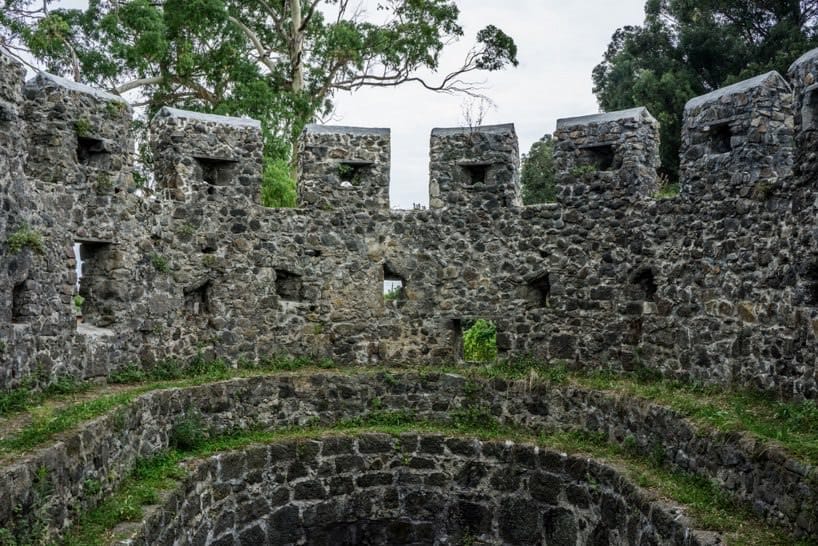 No less interesting for lovers of antiquity is the fortress of Peter . It is located near the resort of Kobuleti. The fortress was built in the VI century, but then it was not just a fortress, but the whole city. Today here are remains of baths, weapons depot, granaries, wine cellars (marani) and ancient basilicas. The fortress is a museum, entrance is charged at GEL 3.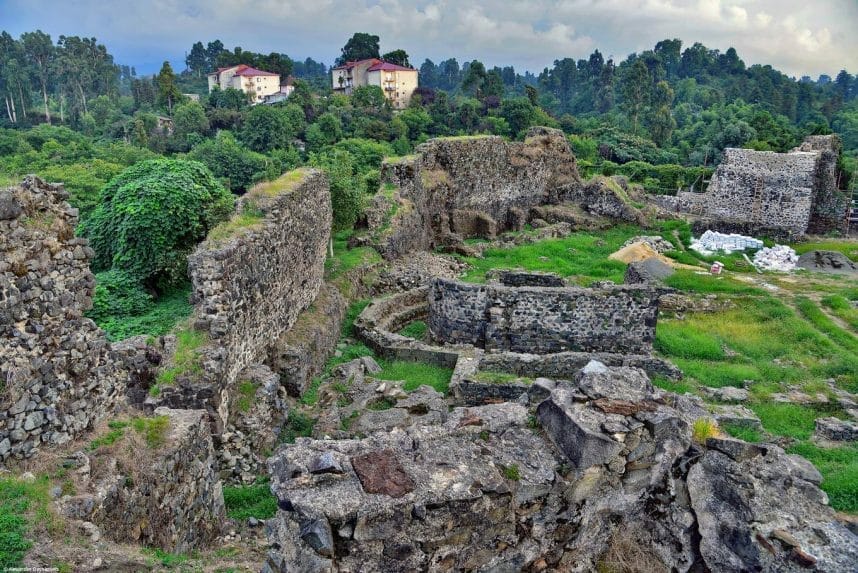 Mahuntseti waterfall is located in the village of the same name. The height of the waterfall is 15 meters. Crystal clear water rushing down from a great height, crashing on the rocks – an enchanting spectacle. At the foot of the waterfall there is a font where you can bathe on a hot summer day.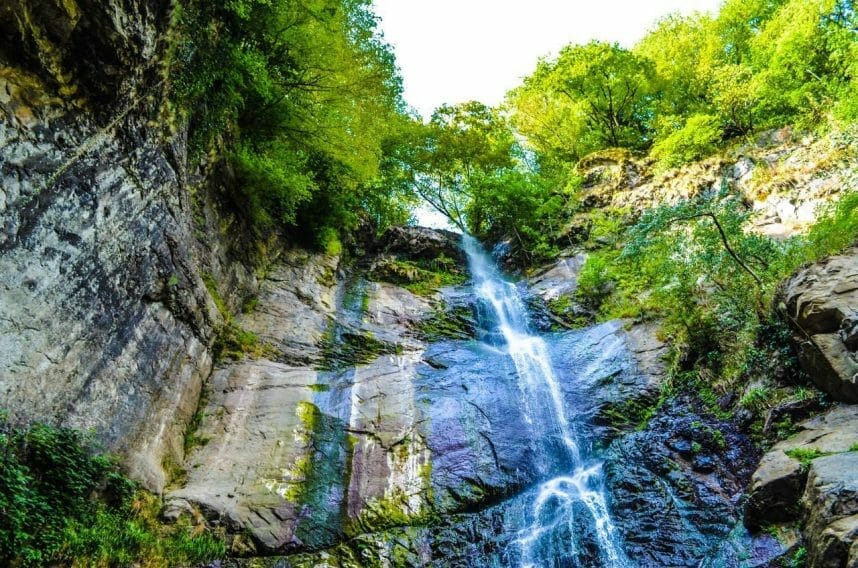 Near the waterfall there is an arched bridge of Queen Tamara, dating back to the XII century. The bridge is stone and very beautiful. Its height above the river is 6 m, width – 2,5 m, length – 29 m. In summer, people swim in the river near the bridge, there are two equipped beaches.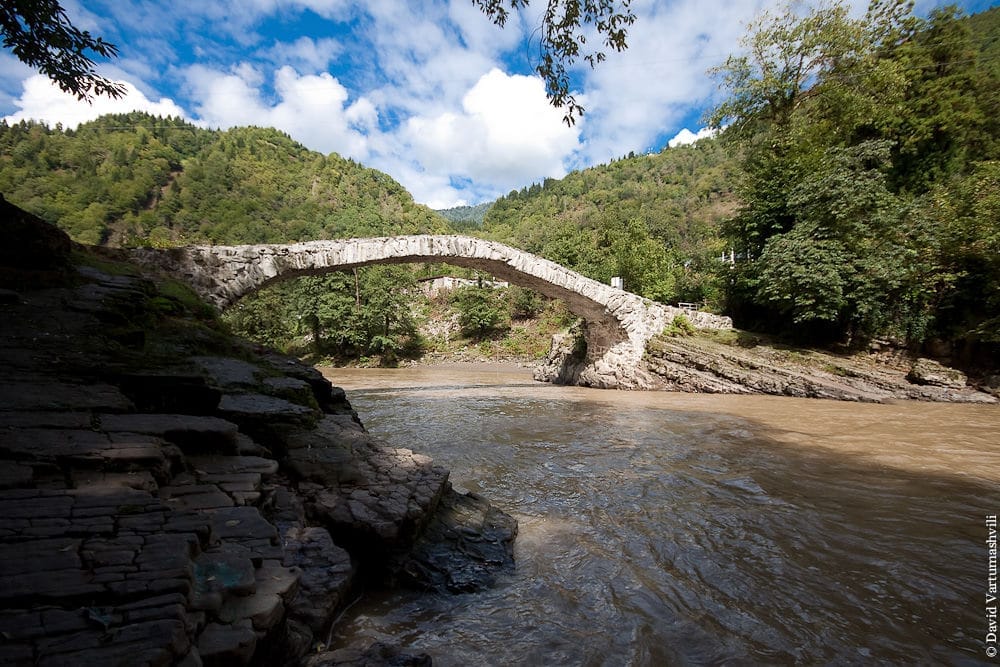 Among the attractions of Batumi is very interesting mountain Green Lake. It is located at an altitude of over 2000 meters. There are even places where the snow never melts. Green Lake attracts visitors with its beauty – the water in it plays all shades of green and turquoise. It is nice to be alone with the nature in this place. But note that you can get to the lake only by good off-road or on foot from the Goderdzi Pass. Write to info@v0georgia.ru – we will organize a trip to Green Lake for you.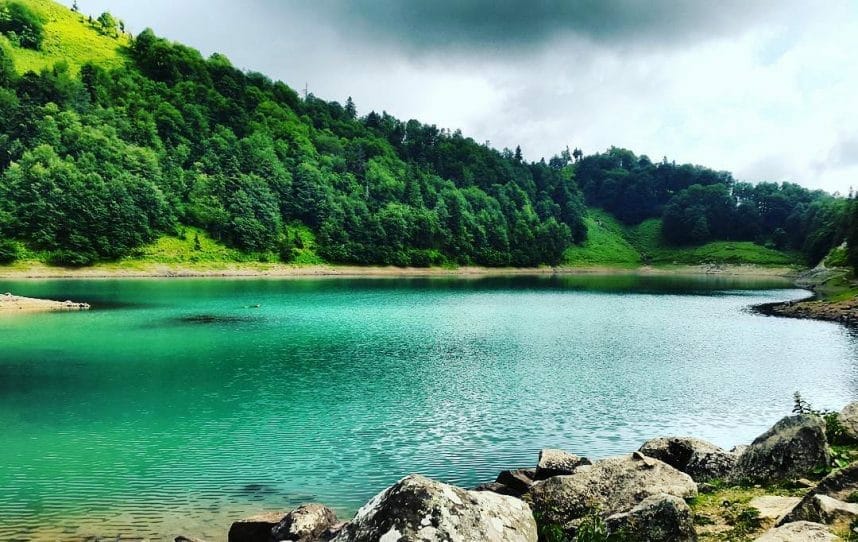 There is a beautiful national park Mtirala in Adjara. It is located on a mountainside and is almost always shrouded in fog. The area is reminiscent of the tropics. The park is famous for its rich vegetation and mineral waters. There is a beautiful waterfall, from the height of which you can admire picturesque views of the reserve. On the glade near the waterfall you can ride horses and have a picnic.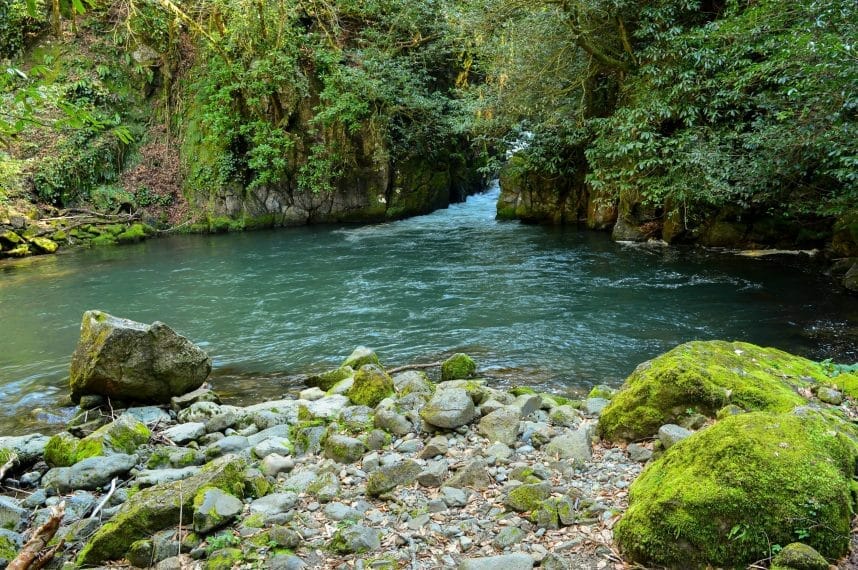 In the vicinity of Batumi are interesting small resort villages – Ureki and Grigoleti. They are famous for their unique beaches with black magnetic sands, which have therapeutic properties.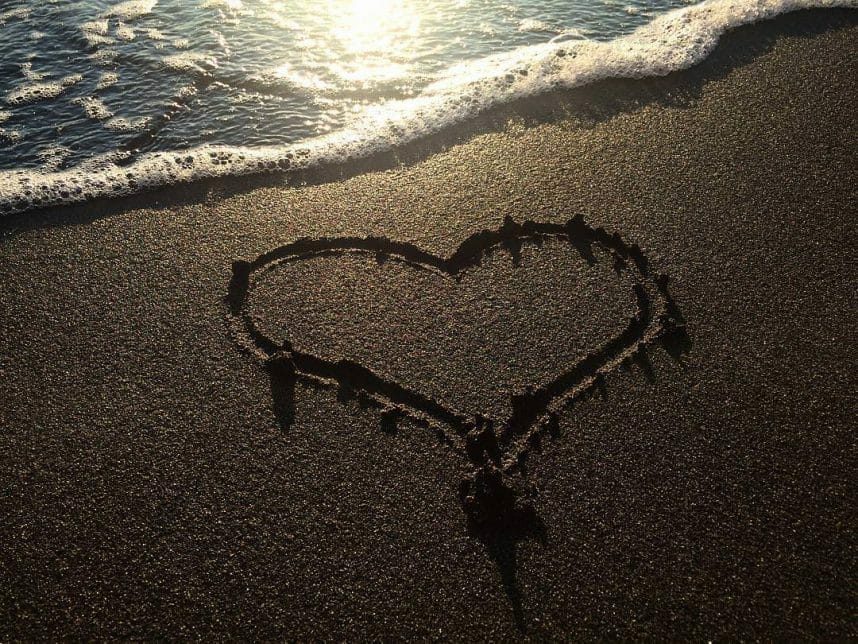 We have tried to describe all the most interesting sights of Batumi and its surroundings. You will find even more interesting things to do near Batumi here.
Want to come here? Viva-Georgia team will organize a tour or an excursion for you, make the best travel itinerary and provide any other assistance for your trip.
Batumi, Georgia – review
Traveling through Georgia, just 3 days for a new city. What to see in Batumi? A couple of tips on how to save money + lots of photos
Hi all! The vacation is over, but the memories remain.
As I mentioned earlier in my review of Georgia, we went there spontaneously and unexpectedly for us (me and my husband) two. The route was Tbilisi – Batumi – Kutaisi, we wanted to see more of the country we've never been to. Enthusiastic reviews about Batumi heard from my father, who served there about 20 years ago (approximately).
How to get there?
We got to Batumi by train (double-decker Sapsan type) from Tbilisi, tickets were bought online in advance, the train ride lasts for 5 hours – cost 19 GEL per person. The same goes by buses and busses, which go mostly at night and cost 25 lari per person.
1 Georgian lari (GEL) is 24.71 Russian rubles (RUB)
Advice: If you want to fly It's 1,5 hours away from Batumi, and tickets are 30-40% cheaper. From Kutaisi to Batumi shuttle buses are reflected every hour.
Travelling by train (practically all over the country), it's a great opportunity to see the villages/trees, see how and where people live, view the stunning scenery outside the window
The lodging we booked on the AIRBNB web-site (for the first trip you can get a 1,500r. discount, go to the review where it is written). For our 3 days stay in Batumi we paid 2.500rr.
My impressions of the city
We didn't go on excursions, we had too little time and we just tried to get to know/taste/discover the city, and just to lie on the beach.
I'll start with the beach?
Beach, no, not like that! BEACH! like this, unrealistically huge area, equipped with showers, changing rooms, you can rent umbrella – You can rent an umbrella and a beach chair for 3 GEL. The beach itself is free, there are no fenced areas belonging to hotels, just 3 km of fun. The beach itself is stony, as well as the seabed, you need special rubber slippers, or if you like foot massage – no problem at all.
Due to the fact that the beach is huge, the impression is that there are very few people, no one crowded and not lying "on each other.
From the entertainments on the beach is only a hang glider and a parachute.
And one day we were lucky enough to see the show "Baltic Bees" – this is a pilot group from Latvia. (Sorry, I have problems with video and can not show it to you) it was spectacular show, which lasted about 15 minutes, was presented many different tricks.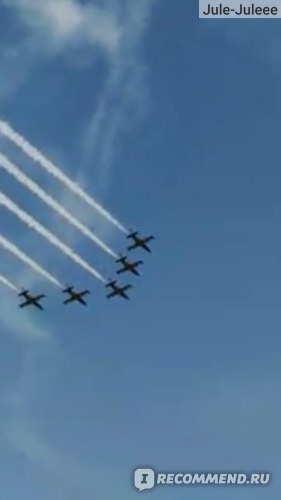 The embankment is not busy at all souvenir stalls, there are a couple of stalls with water and snacks. And only in the evening "crawl" sellers of souvenirs, various points of sale of balloons and other things for children.
Public transportation
There are buses, but we didn't use them, so we took a cab from the station only once, which cost 8 GEL, though initially the cab driver demanded 10 GEL, so bargain (they give way without problems). For 8 GEL the cab driver not only brought us to our apartment, but took us (on his own initiative) through the city, and told us a lot about it. Can it be considered a sightseeing tour?
About the city
The city itself is not big, all the most interesting things on the waterfront and along the promenade, but it is very rich in architectural sites. I would even say that Batumi is an architecturally unique city,
there are ordinary "soviet" houses next to the skyscrapers,
and next to them there are buildings in European style.
Here's another beautiful fountain "Neptune" with such a typical house in the background.
Just walk around the city and look at the buildings, houses and other decorations of the city can long, first in the daytime (just wear sunscreen, the sun unbearably scorching), and of course in the evening, when everywhere included illumination.
The square was named after Adjara's joining the Assembly of European Regions, which once again emphasizes the Georgian people's desire for Europe. The statue of Medea, which was erected on the square in 2007, recalls the ancient close ties of Georgia with the European world and the closeness of Georgian culture to European civilization.
And this is the "national bank," which houses an astronomical clock.
The square is surrounded by beautiful buildings.
Throughout the city you will see many statues and fountains
There is a very beautiful sculpture of love "Ali and Nino" which are in motion, they meet, merge in a kiss and pass through each other gradually distancing themselves.
The sculpture symbolizes the eternal love and understanding between peoples. It is named after the characters of the book of the same name, by Kurban Said. An Azerbaijani boy fell in love with a Georgian girl, a romance worthy of Shakespeare's pen, described in Kurban Said's work "Ali and Nino". And the same novel inspired Tamar Kvesitadze, a Georgian sculptor with an American residence, to create a sculptural masterpiece, which today stands at the entrance to the resort town of Batumi (Georgia). Two huge figures of a man and a woman represent the very same Ali and Nino. This is "Love".
And this is the "ABC Tower" 130m high. It looks like a DNA molecule and has the Georgian alphabet on it. In the evening the view is amazing, there is also a restaurant inside and you can climb to the observation deck.
I do not know where else it is, but on the embankment, near the sea station there is a "Chacha Tower". Free Chacha fountain.
It looks like a decent building in Turkish style, but once a week and only 15 minutes of chacha pours out of it in order not to encourage drinkers, the time varies each time.
What I really liked, Batumi has a huge bicycle laneIts length is almost through the whole city (not seen only on two streets) and there is no such a frantic flow of cars as in Tbilisi.
Advice: on Pushkin Street in the hostel "Retro". You can rent a bike for whole day for just 10 GEL, and bikes at the seafront cost 5-10 GEL per hour!
Where didn't we go?
To the zoo, because it was closed without any explanation.
To the botanic garden – we preferred to lie on the beach?
We did not go to the sea by boat, because 25 GEL per person for half an hour along the coast.
There are so many photos and I want to tell more, but I don't want to overload the account.
Batumi is an incredible city, it has everything, mountains, sea and palm trees, delicious food, it is comfortable and easy to live here. If you think that you should go there! DEFINITELY WORTH IT.