How and where to celebrate the New Year in Kazan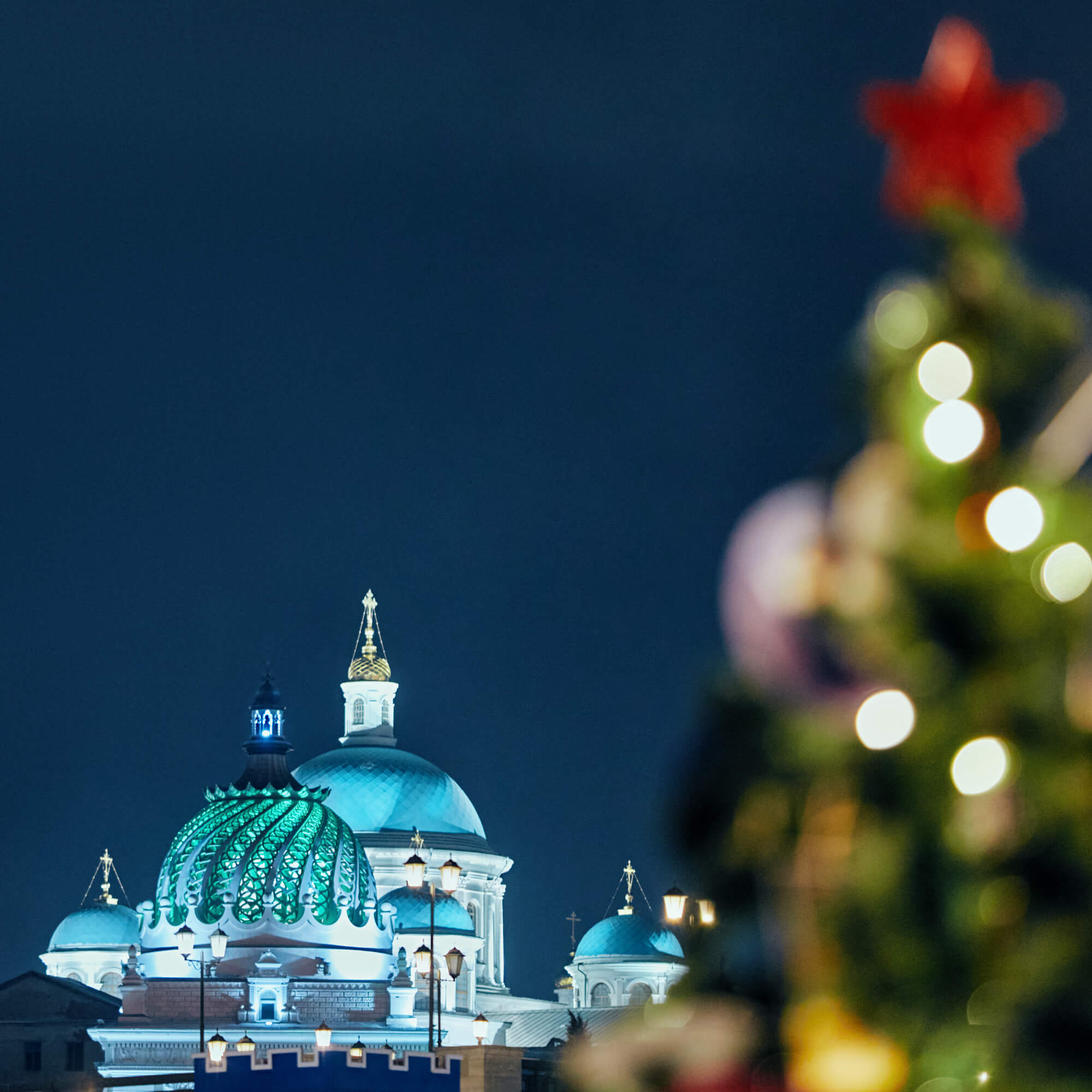 We are so tired of the restrictions associated with COVID-19 that we dream of welcoming the New Year in 2022, as if it were a miracle. We share our ideas on how best to celebrate the winter holiday in Kazan. Learn about the prices of New Year's banquets and show programs.
Have fun in the city center
Comfortable hotel Ramada Kazan City Centre 4 * is located 200 m from the railway station, where you can relax and meet the chimes of the table at a luxurious table. Chefs at the restaurant "Americano" prepare the best dishes for the holiday, and guest musicians entertain guests. Tourists stay in comfortable rooms, which are decorated in classic style. Double room with breakfast costs from 9500 rubles, and the New Year banquet – 5500 rubles per person.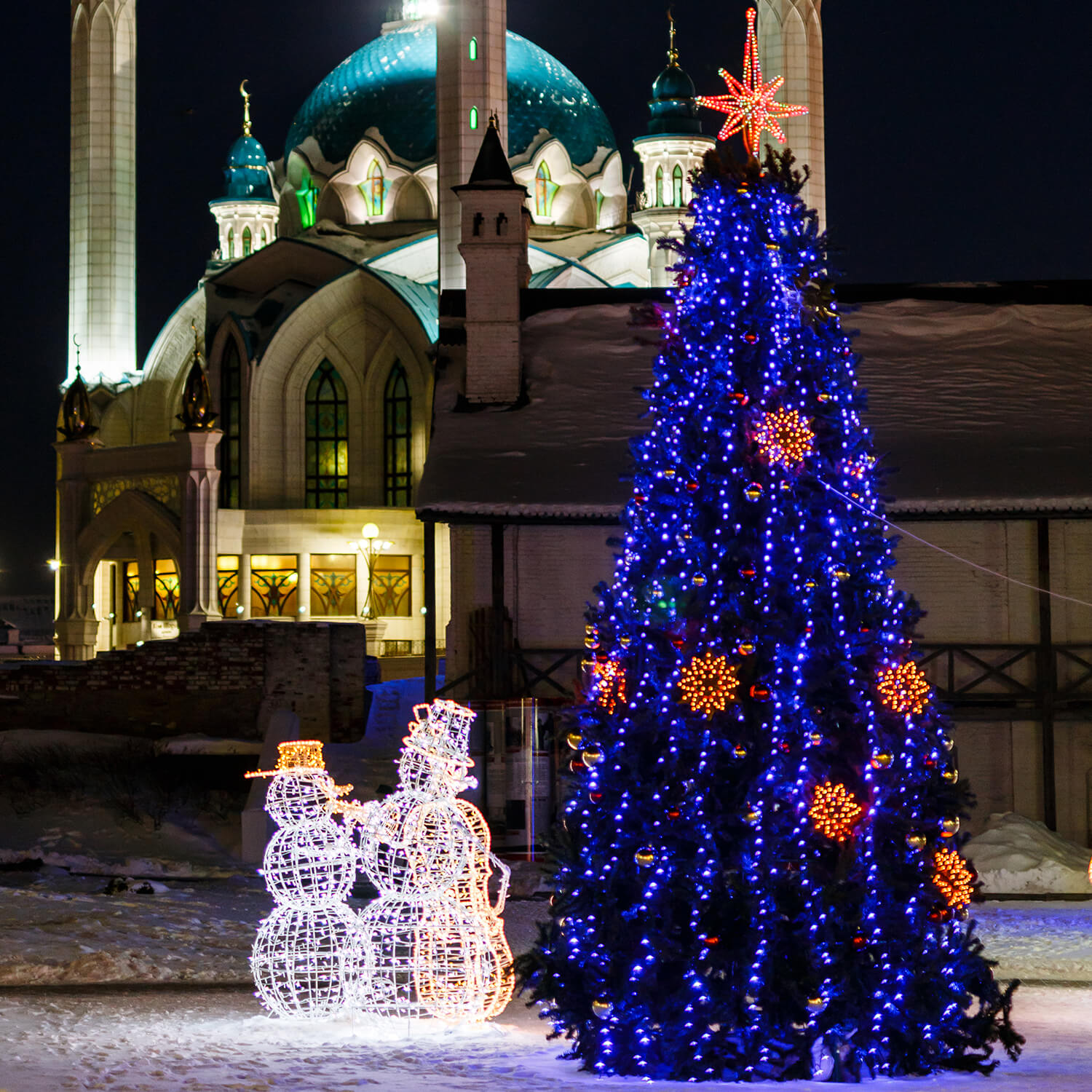 New Year's Tree on the background of the Kul-Sharif Mosque. Photo: AlexSafronov / Depositphotos.com.
A fascinating show with a professional presenter
If you want to celebrate the New Year 2022 in Kazan with an interesting program, book a table at the restaurant of the Bilyar Palace Hotel 4*. On the New Year's table there will be meat and vegetable platter, herring, baked fish, fruit, Italian salad, julienne of chicken with mushrooms, veal medallions, desserts and drinks.
The show is led by an experienced host and a DJ. You will hear the best artists of Kazan, will dance and take part in competitions. A double room costs 3060 rubles and a holiday buffet with photo zone and entertainment program – 6500 rubles per person.
Sing old songs in a new way
Everyone who dreams of a romantic New Year in Kazan, will appreciate the holiday program of fashionable Korston Royal Hotel 5 *. It's nice to stay in comfortable apartments, swim in a warm indoor pool and take part in a bright celebration! Drummers and circus artists, laser show, ballet and raffle prizes from Korston are waiting for you. Double room costs from 7700 rubles, fine breakfast – 650 rubles, and New Year show – from 6500 rubles per person.
Holiday evening at the hotel. Photo: Korston Royal.
Celebrate in Italian
During the pandemic we missed traveling a lot, so the Korston Royal Hotel 5* offers to celebrate the New Year in Kazan with Italian flavor. Italian Santa Claus – Bubbo Natale, the tables are laid with delicious Italian dishes in the restaurant Evoo, and the best vocalists of the city will perform popular Italian hits. A room for two costs from 7,700 rubles and the show starts from 6,500 rubles per person.
Look at dances of different countries
AMAKS Safar Hotel 3* offers an unusual program of New Year in Kazan. You will have a wonderful time in the company of Santa Claus and the Snow Maiden, watch the hot dances from Thailand, expressive Brazil, America and taste delicious dishes from the menu of restaurant "Safar". Room for two costs from 2600 rubles, and seats at the best tables – from 5750 rubles per person.
– Accommodation in Kazan for the New Year – Excursions in Kazan
Go around the world by night
Banquet Hall "Heaven" in Kazan has prepared a real magic for all who love to visit different countries. Vocal and dance numbers performed by honored artists of the Republic of Tatarstan will take you from ancient Europe to the colorful America and exotic Asia. Relax and immerse yourself in the atmosphere of travel and wonders! A seat at a table costs 5950 rubles. You are allowed to bring your own drinks and alcohol to the party.
Taste the best dishes of Russian cuisine
If meeting New Year's Eve is all about gastronomic enjoyment for you, then book a table at the restaurant of Kristall Hotel 3*. In addition to cheerful hosts and vocal and dance program for guests preparing delicious surprises: baked pork and chicken roll with mustard and horseradish, sauerkraut with cranberries, herring with baked potatoes, pickled mushrooms, home bacon, pancakes with caviar, goose with apples, boiled meat cold cuts, soup, dumplings and holiday desserts from the chef. The cost of the banquet is 6500 rubles per person.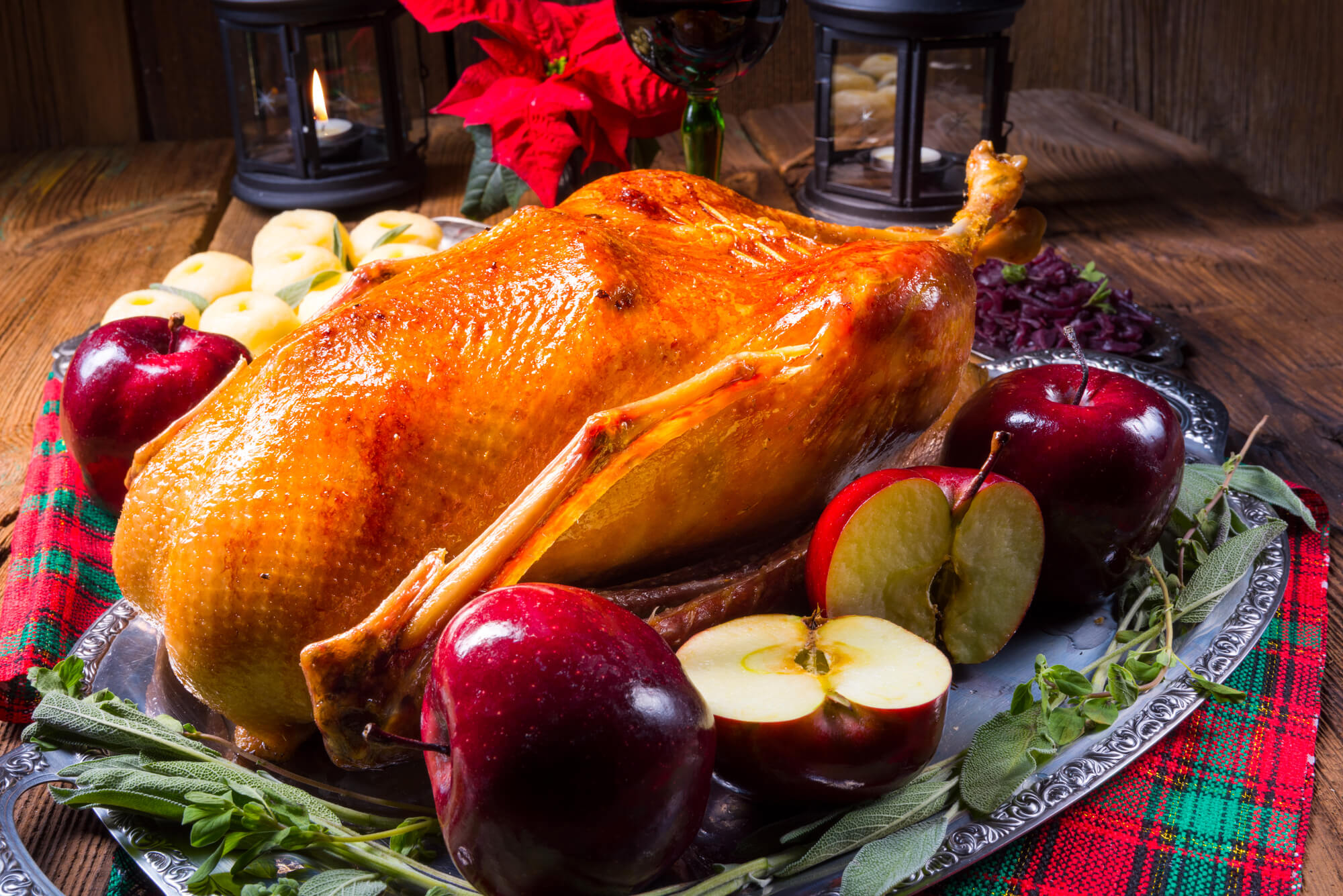 Goose with apples. Photo: dar19.30 / Depositphotos.com.
To try the delicacies of Pan-Asian cuisine
According to tourist reviews, a great place to celebrate the New Year in Kazan is a restaurant Asia Asia. The elite establishment from far away Dubai is decorated in the best traditions of Japan, Malaysia, the Philippines, Thailand and China. In the center of the main hall there is a sakura tree, and the interior is decorated with artifacts from different parts of Asia. The holiday banquet – delicious dishes, 2 glasses of champagne, amazing dragon show, live saxophone and violin – costs 5000 rubles.
Interior of the restaurant. Photo: Asia Asia.
Cheap way to party in a top bar of the city
Lock, Stock & Barrel is a place to have a great time with friends. The two-story, minimalist-style bar celebrates the New Year with a lot of fun. Guests are entertained on New Year's Eve by the band "Big Kush". Show program, countdown, festive menu, two drinks and amazing vocals cost only 1000 rubles.
Visit Kazan with an interactive tour program
Tourist agencies of Kazan from December 31 to January 2 invite tourists to get acquainted with the ancient city with a guide. Guests are met at the railway station and airport, placed in a hotel and spend several interesting bus tours of Kazan.
In three days you will take part in an unusual folklore program "Yakyn Duslar", see the main sights of the Tatar capital and celebrate the holiday at the New Year banquet. If you stay at a 3* hotel with buffet meals, the trip will cost 13250 rubles.
Popular tours in Kazan on New Year:
– 2600 ₽ for 1-5 people. – 600 ₽/person. – 4,490 ₽ for 1-5 people – 700 ₽/person – 5,200 ₽ for 1-10 pax.
Weather in Kazan on New Year's Eve
The winter in Tatarstan's capital is moderately cold and snowy. Usually on New Year's Eve it will be -8. -Usually on New Year's Eve it may be around 8-10C, which is a pleasant temperature for the locals and tourists. In some years, there are cold snaps, and the thermometer goes down to -30 degrees Celsius. For New Year's Eve in Kazan, take warm clothes, gloves, headgear and shoes that are not cold to walk in.
Prices in Kazan
How much does it cost to celebrate the New Year in Kazan? Tours for two people with a flight from Moscow cost from 49 thousand rubles. The price includes a flight and accommodation in a 2-3* hotel with breakfasts for 4-5 nights.
If you are traveling alone, you can book a table at a restaurant or bar in the city. The New Year menu costs 2000-4500 rubles per person and in small restaurants it starts from 1000 rubles. A banquet with a show program will cost more expensive – from 5000 rubles.
Tickets for the museum cost 100-150 rubles, a visit to the water park for a full day – 1500-1700 rubles, depending on the day of the week. The ticket for the fairy-tale performances for children in the concert hall "Hermitage" – 500 rubles, and the bus tour of the evening city – 600 rubles.
On the territory of the Kazan Kremlin. Photo: AlexSafronov / Depositphotos.com.
Things to do on New Year's Eve
The streets of Kazan look great with New Year decorations, so it's nice to walk around the Tatar capital both during the day and in the evening. Take a walk through the Old Tatar Settlement, the colorful Bauman Street and snow-covered parks!
Traditionally, the main Christmas tree is placed in the 1000th Anniversary Park. Despite the pandemic, the cancellation of mass festivities has not yet been heard, so tourists will be able to enjoy the bright Christmas lights and performances of artists.
A wonderful idea for the New Year 2022 in Kazan is to go skating. This can be done at the skating rinks in various neighborhoods and shopping malls, in the Black Lake Park, at the large indoor skating rink Nefis and the Kremlin embankment. The pleasure is free, and rental skates cost 150-300 rubles.
If you come with children, go to the snow and ice towns, and go to the residence, where the Tatar Santa Claus – Kysh-Babai and his daughter Kar-Kyzy live. In winter, enjoy the fun with the whole family at the Riviera water park, go on an excursion to Sviyazhsk and watch a free light show at the Spasskaya Tower of the Kazan Kremlin.
During the winter holidays Kazan is so delightful that you will want to stay in this city for a long time!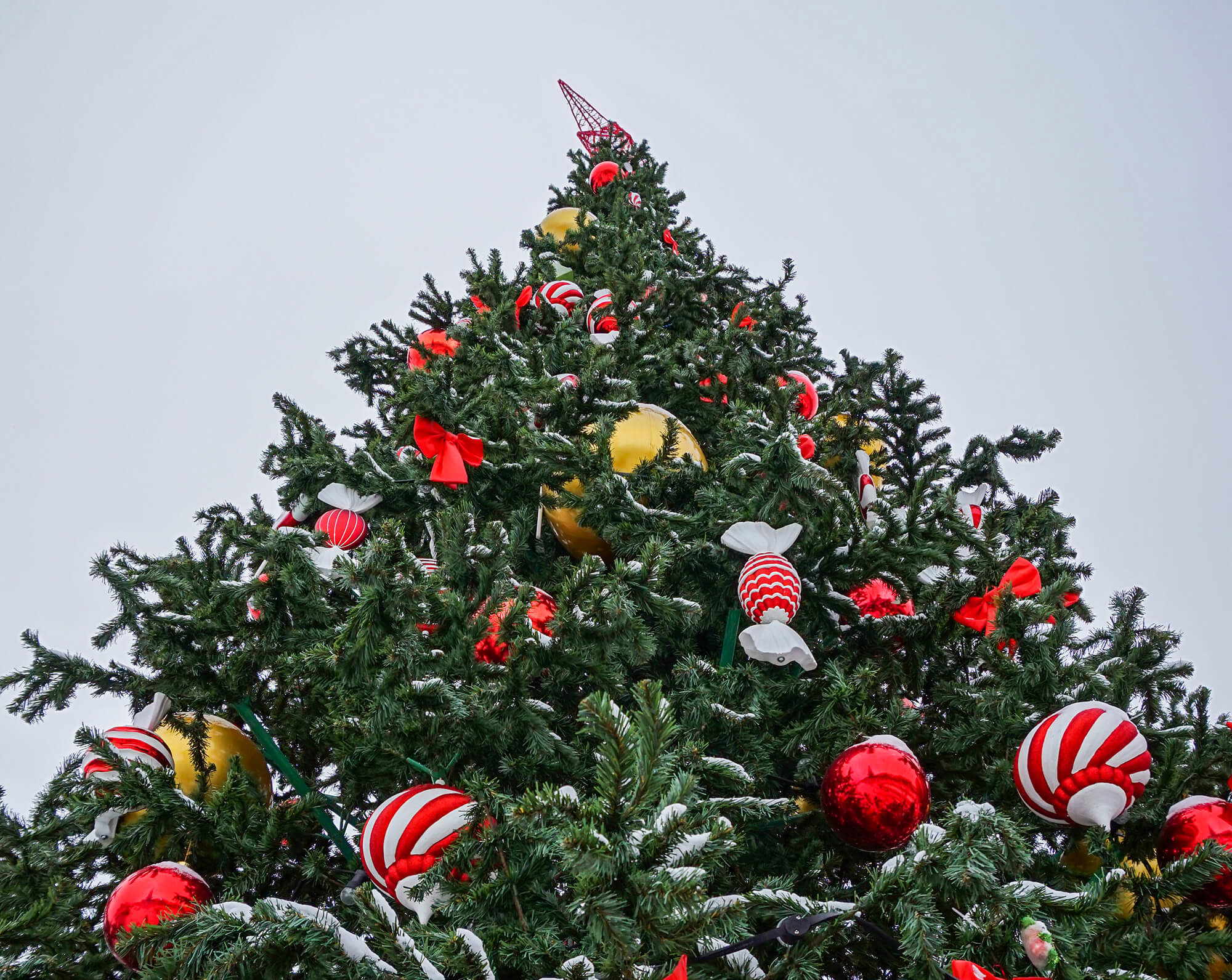 New Year Tree. Photo: olga_bann / Depositphotos.com.
New Year 2022 in Kazan
The capital of Tatarstan, the beautiful city of Kazan is a modern city with an ancient history. In recent years, thanks to increased state and republican funding, Kazan has built modern sports facilities, cultural complexes, restored monuments, squares and parks. The city is interesting to walk around at any time of the year. And on New Year's holidays, citizens and guests of the capital of Tatarstan can enjoy the wonderfully decorated embankment, illuminated central pedestrian street, fabulous Kazan Kremlin, Tatar Sloboda and many other sights.
Why visit Kazan on New Year's Eve 2022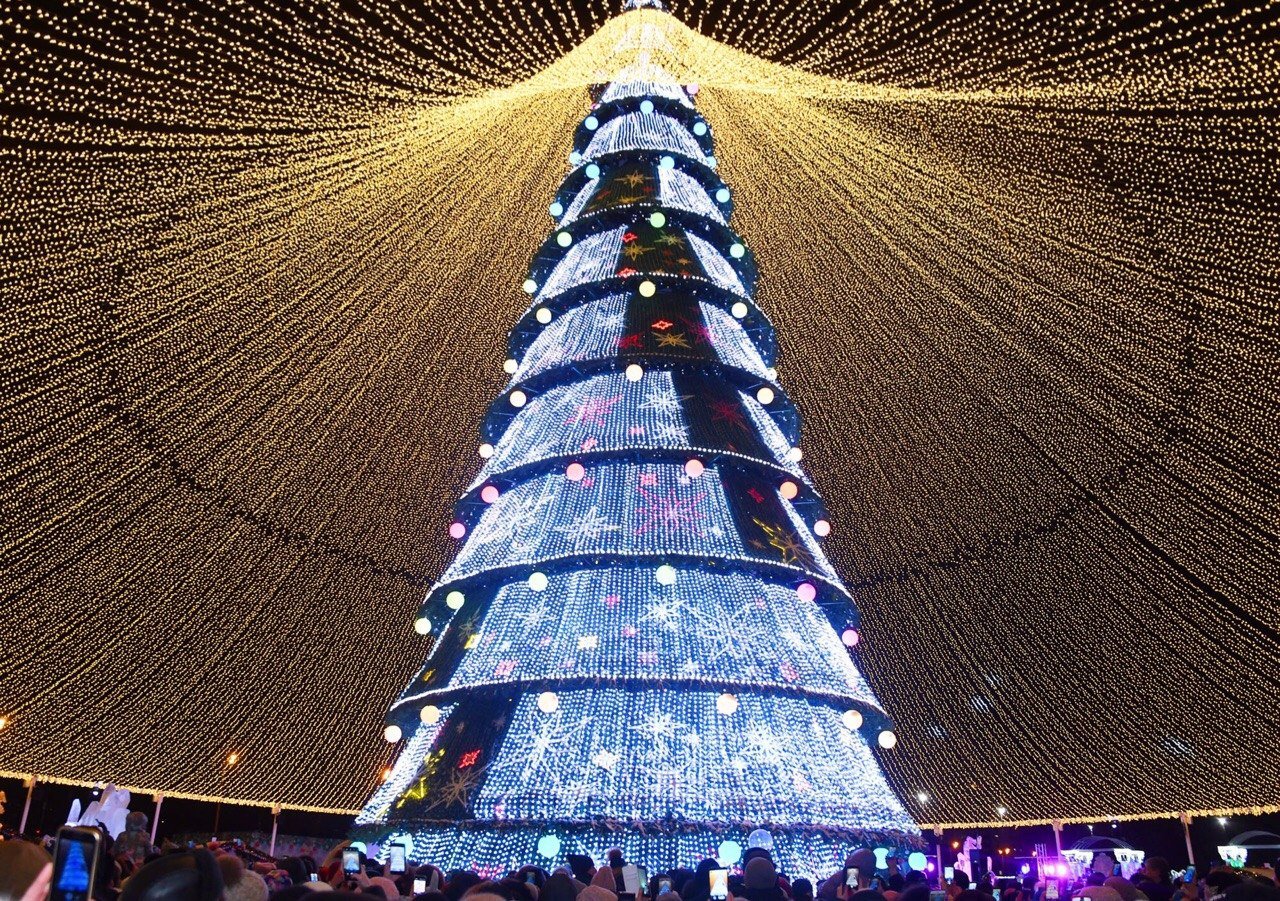 To fully enjoy the magic of Tatar winter is possible in the "third capital" of Russia – Kazan. At the New Year's Eve, we expect the grandiose celebrations, festivities with games and contests, performances of folk groups, colorful fireworks. The main Christmas tree, as usual, will be established in the Millennium Park. There are no sudden weather changes in Kazan on New Year's Eve. This is another advantage of visiting the Tatar New Year capital. Take a lot of beautiful bright pictures of Kazan on New Year's Eve.
New Year events in Kazan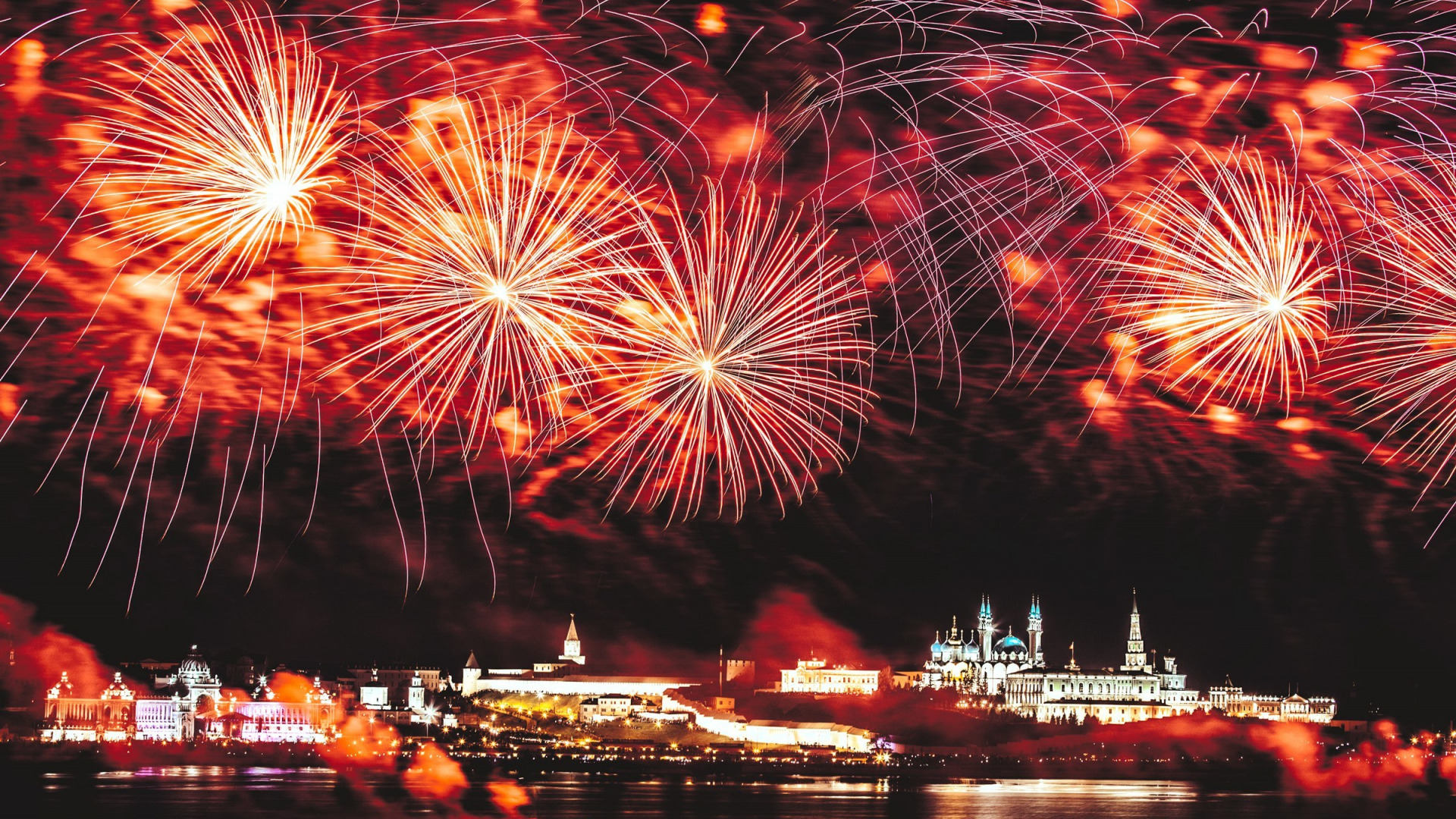 Visit the Ice Towns with slides, mazes and fun music. As well as Snow Towns with bizarre figures made of snow and ice.
The fair in the Old Tatarskaya Sloboda will treat you to delicious national delicacies.
Go to the residence of the Tatar Santa Claus – Kysh Babai and his daughter Kar Kyzy. You can see where and how the main Tatar wizard lives and take part in holiday performances.
The Museum of the Cannonball Courtyard of the Kazan Kremlin is better to visit with children, for whom a festive educational program has been prepared.
Bring the children also to the water park "Riviera". Several pools, 50 attractions and the New Year program will not leave anyone indifferent.
Visit the national New Year's village "Khan's Yard". The territory is divided into two parts. In one of them children's attractions and slides are completely free of charge. In the other one, which is already paid, there are daytime and evening entertainment programs. The village is located on the territory of the hippodrome.
Near the theater "Ekiyat" will be arranged for a children's ice town with lots of entertainment and rides.
The streets and parks will host performances by local folk groups, jugglers and circus performers. You can't miss this diverse abundance.
Excursions in Kazan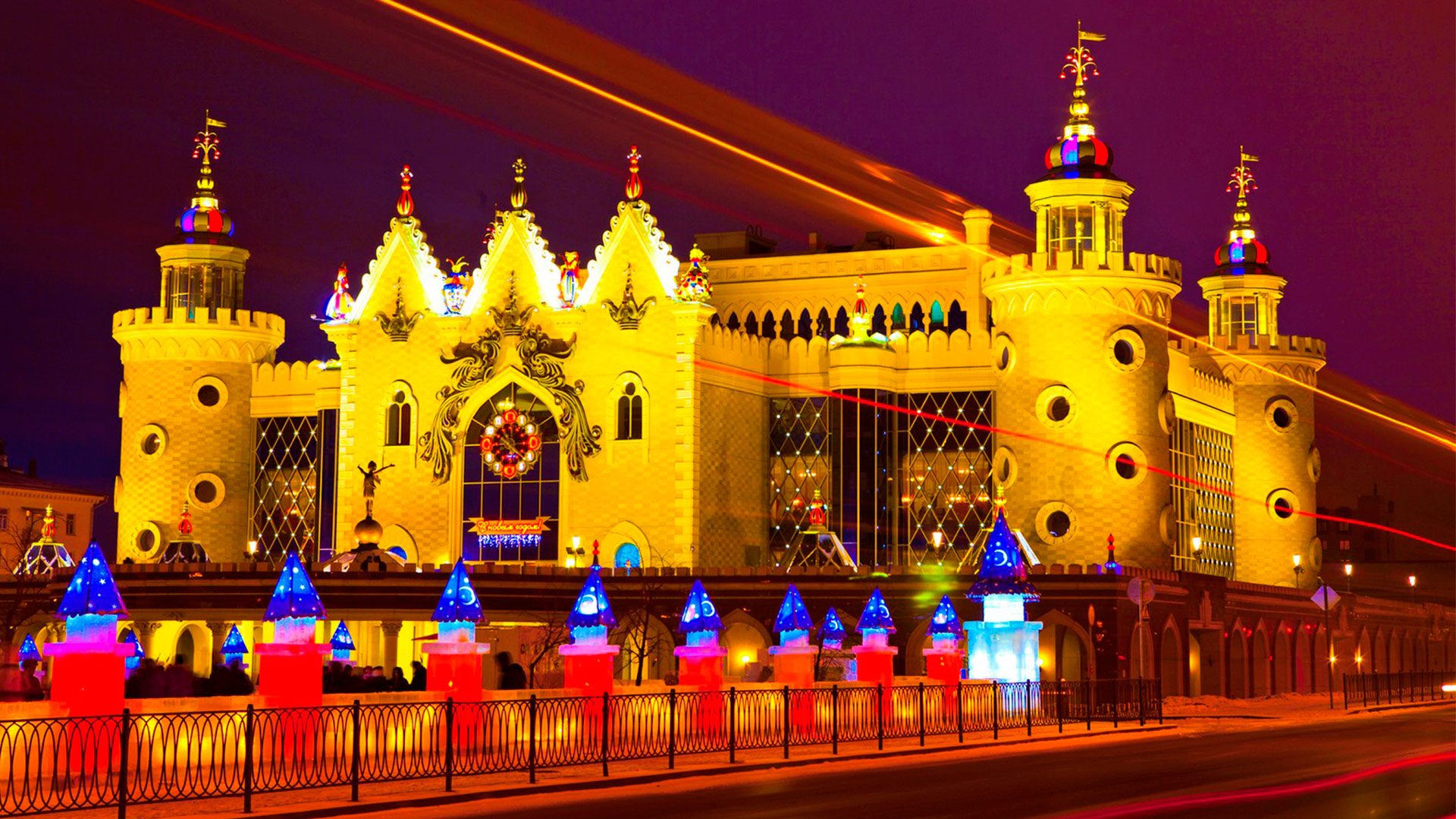 Going on a sightseeing tour of Kazan, keep in mind that it is better to combine bus tours with free walking tours. There are many unique historical places, Tatar colorful places, modern complexes and sites in Kazan. The Kazan Kremlin with all the sights, the residence of Tatar Santa Claus, Bauman pedestrian street, the Temple of All Religions, Kazan Wedding Palace with a huge ice slide and a central Christmas tree, the puppet theater "Ekiyat", the mosque "Kul Sharif", the Kremlin waterfront with the longest skating rink in Europe are a must-see.
It will be interesting to look at the evening and night Kazan. Especially in the New Year illumination. The local authorities do not spare the light and fire to create a festive mood.
During your stay in Kazan, have time to walk around not only the center. You will see that the whole city is decorated with nice New Year's trivia.
Cafes, restaurants, nightclubs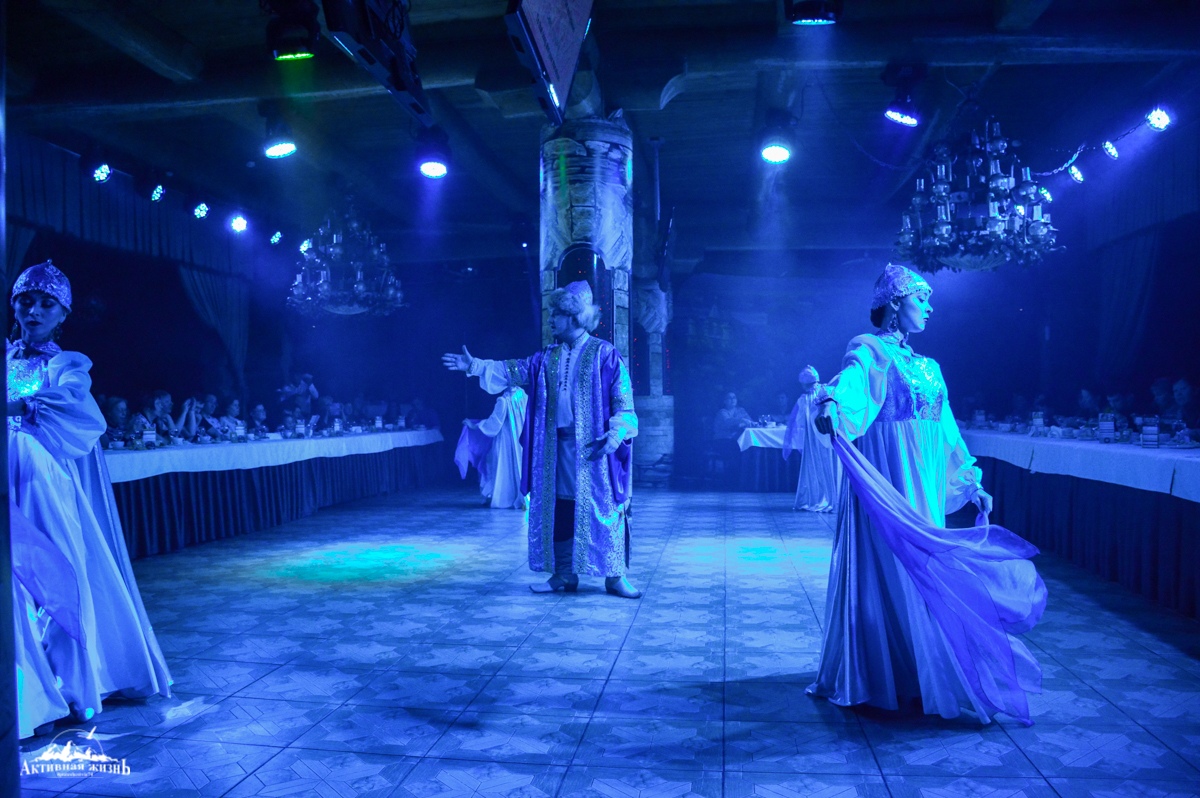 Kazan is rich not only in sights, but also in dining establishments. Most of them offer an opportunity to celebrate the New Year 2022 in a rousing way and have a great time with loved ones. You can dance to your heart's content and eat delicious food.
I recommend the young people to go to the bar "Salt". There you will find fiery music, rivers of refreshing drinks and great surroundings. On the 31st the bar opens at 1 pm, after 00:00 there is a chic party. Great mood will be provided by famous musicians: D. Enfant, T. Ptahin, Rust Stop.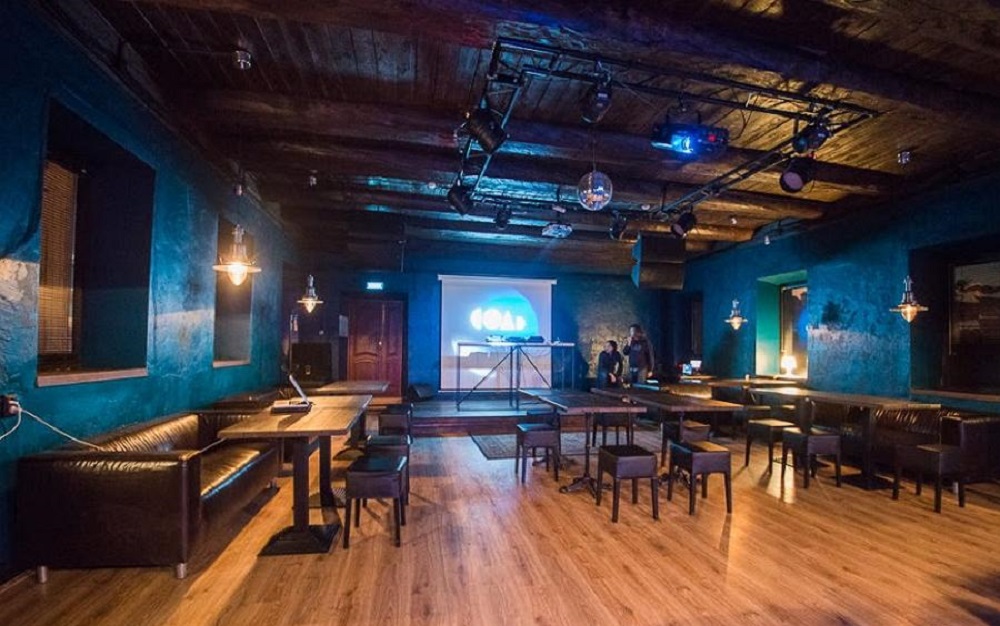 Simple but very tasty dishes and vegetarian menu will bring the real pleasure to every guest. It will be possible to enter the institution only by deposit cards, costing 1 thousand rubles.
Excellent time is possible in popular nightclubs:
"Gentleman";
"State-51";
"Smooth Coyote" or "Luxor".
Many interesting things are waiting for you in the restaurant complex "Maximilian's". The night before the New Year, it is supposed to hold a themed party in the style of "Hollywood Star" with all the relevant attributes: the appropriate track, the prize statuette and so on. The organizers of the entertainment event, will hold a raffle dinner in the style of "Romance", tickets to the concert programs of the next season and, of course, incentive bonuses from partners of the restaurant.
Gourmets will be pleasantly surprised with a special menu with nutritious snacks, meat and fish dishes. On average, the check for one person on the menu will be just over 5 thousand rubles. Other restaurants in Kazan offer no less exciting show programs. All will be pop stars and famous music groups. Very interesting costume balls will be held. Restaurants open on New Year's Eve:
"Americano",
"Trattoria",
"Riviera",
"Pesto's,
"Carstona" and "Iceberg".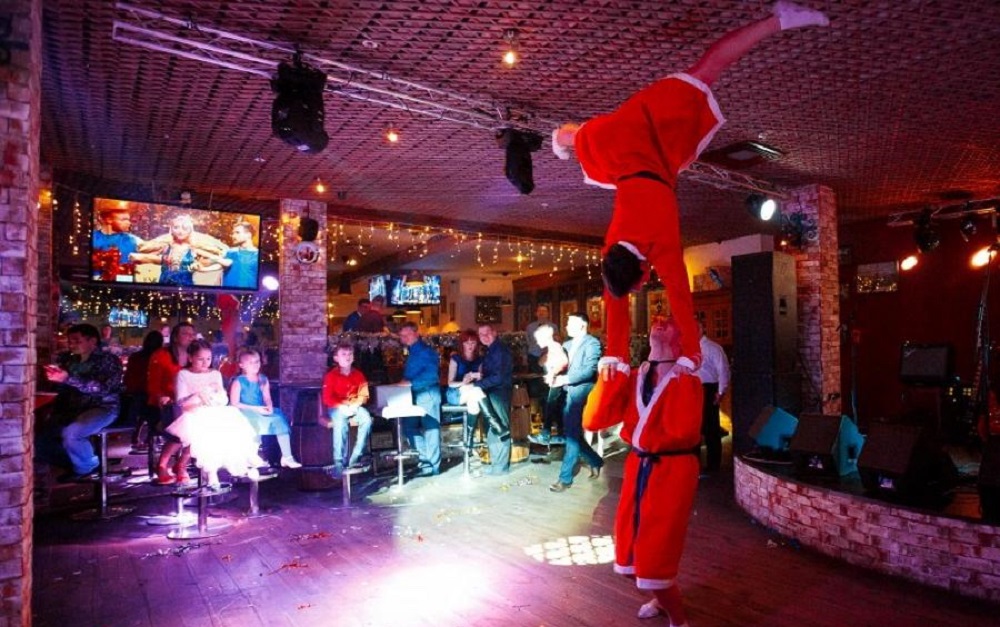 In some restaurants the holiday program is designed for the youngest guests. They will be greeted by a real Ded Moroz, presented with delicious gifts and a sea of positive emotions.
An interesting program with cartoon characters awaits everyone in the restaurant of the club "Extra lounge". At 11 p.m. DJ Loyza and The kidd will start the concert. Tables will be decorated with unique delicacies from facility's chef. Conditions for visiting: women 2 thousand rubles with a deposit of 1000. For men 3 thousand, deposit – 2 000. You can book a table for 11 thousand per person. The price includes all the entertainment.
New Year's Eve 2022 at the Hotel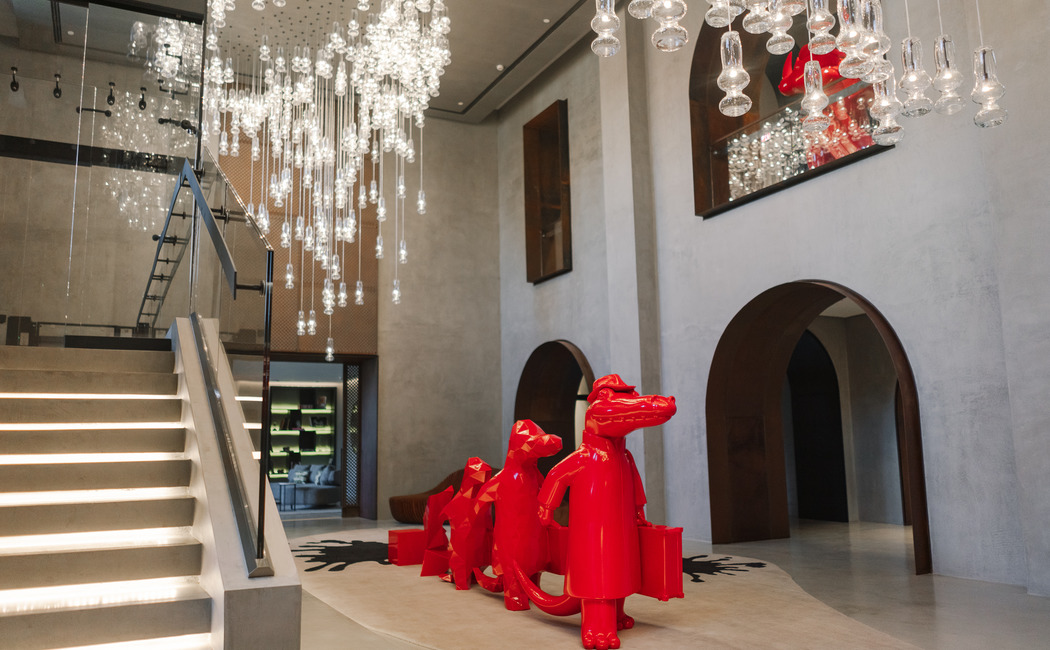 Choosing a hotel for New Year's Eve, you should be guided by its location. In Kazan, many hotels are located in the center of the city, if you want it is easy and quick to walk to the main local attractions:
The Grand Hotel Kazan offers national cuisine, a holiday program and comfortable accommodations for 25,000 for 4 nights per person.
At the Riviera, a holiday night will cost 9,000 per person. Exquisite food, great entertainers and many surprises await guests on New Year's Eve at the most fashionable hotel in Kazan.
"Ramada Kazan City Center" is waiting for guests on New Year's Eve and offers its services for 9,000 rubles per person for one night. Live music, unusual menu and inexpressible atmosphere will not leave anyone indifferent.
Hotel "Tamerhan" offers its services from 18,000 for 4 nights per person. National colors will be appreciated by lovers of traditions and connoisseurs of local customs.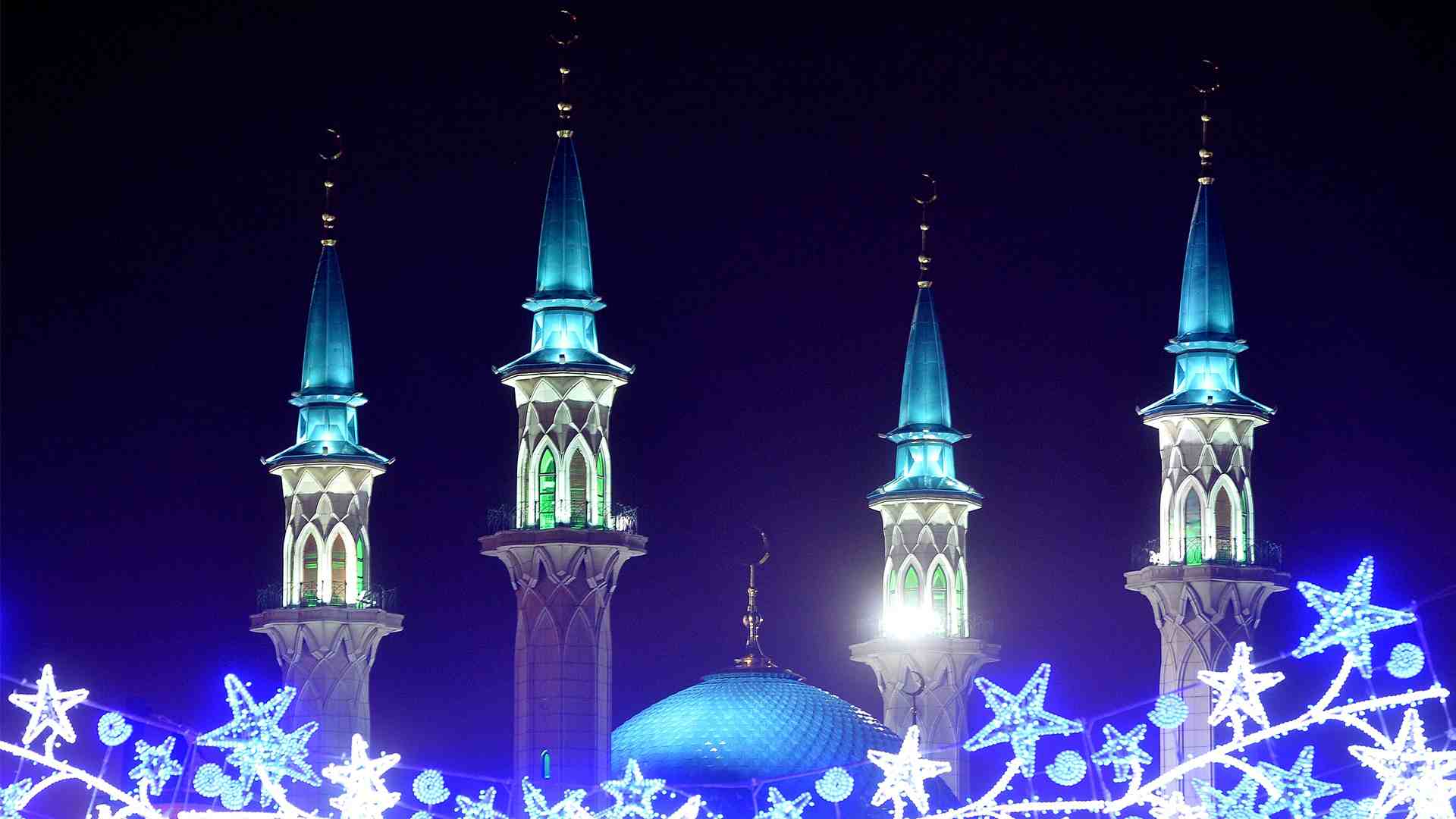 Even just walking around the festive city, you still have to spend money. Try the national Tatar treats. In Kazan, they are prepared by true masters of their craft. And don't forget the souvenirs as a memento.