Nungwi – Zanzibar's inexpensive and party beach
Find out why you should go to Nungwi Beach in Zanzibar in 2022. Tourist reviews: what hotels and restaurants they recommend, pros and cons of the resort. Beach infrastructure and entertainment prices.
Exchange rate: 1000 Tanzanian Shillings (TZS) ≈ 31 RUB.
Content:
Nungwi Beach Reviews.
The famous hangout beach is located on the northwest coast, next to the luxurious Kendwa Beach. According to 2021 tourist reviews, Nungwi is more crowded and noisy than any other part of the coast. Young people, water sports enthusiasts and parents with children enjoy relaxing here.
The beach at Nungwi in Zanzibar:
The wide shore is covered with soft white sand.
Gentle entrance to the water, sandy seabed without potholes and stones.
The tides are almost not pronounced.
You can admire the beautiful sunsets.
Clean sea water.
Large selection of entertainment for outdoor activities.
Excellent conditions for snorkeling and diving.
There are hotels for all tastes and wallets.
Many restaurants, cafes, bars and stores.
Traveler794007: "Gorgeous beach and gorgeous ocean. Best I have seen anywhere on the planet. The tides on this beach are very small. There were no waves at all."
Minuses of Nungwi Beach in Zanzibar :
There are few sun loungers on the beach.
At the bottom there are sea urchins.
At high tide leaves seaweed on the beach.
Sometimes annoying mosquitoes.
Eduard: "Mosquitoes didn't bite us, but our friends (who lived above us) were bitten.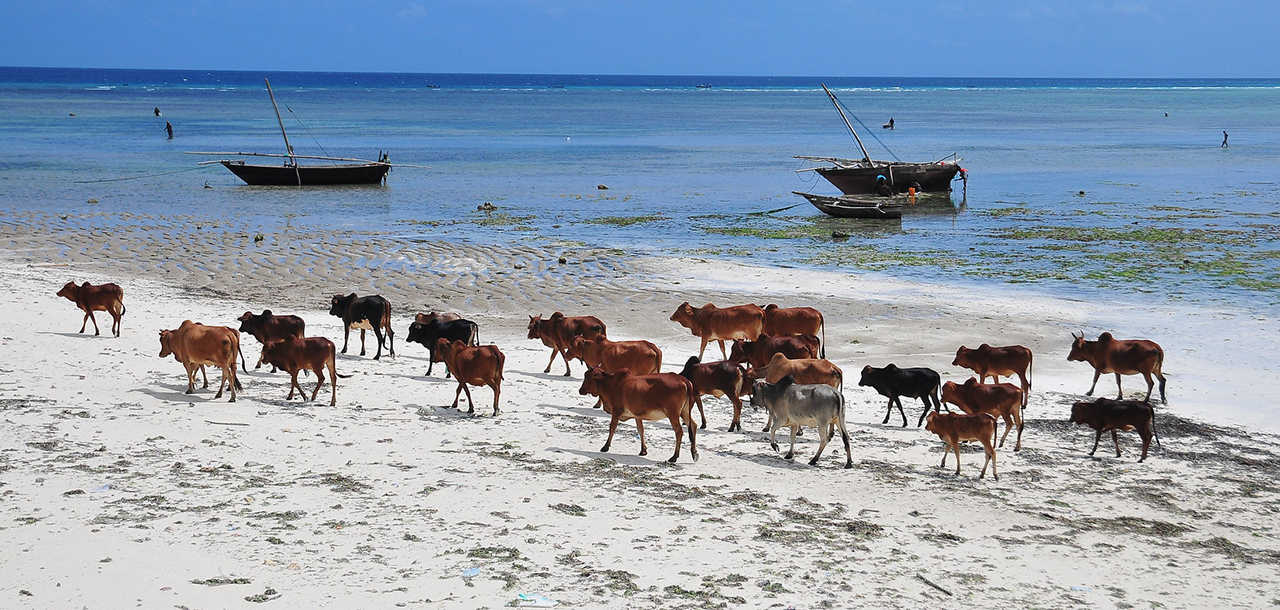 The tide at Nungwi Beach Photo: Bradclin Photography / flickr.com.
Hotels in Nungwi Beach
Search for last minute tours on Level.Travel and Travellata – they'll find the best deals among different tour operators. Want to save your money? Learn our 7 rules for buying tours online.
Almost all accommodations for tourists are located on the first line from the sea. It is only 50-60 meters to the beaches. Hotels on the beach Nungwi in Zanzibar offer recreation by European standards, but with a Tanzanian flavor. According to reviews of tourists, guests are treated kindly, the staff is prompt, and cleaning in the rooms does not cause criticism.
The luxurious 5* hotels have all-inclusive meals. If you are used to comfortable rest and a high level of service, rent a room or a house in Essque Zalu Zanzibar 5*, La Gemma Dell Est 5* and Royal Zanzibar Beach Resort 5*, Riu Palace Zanzibar 5* or in Mnarani Beach Cottages 4*.
Cheaper hotels offer breakfasts – to order or buffet style. In the morning the guests are served scrambled eggs, several kinds of side dishes, fried sausages, muesli, toast, peanut butter, coffee, tea, juice, nuts and fruit.
Alcohol is sold in two stores on the beach and in all hotel bars. Swimming pools are in all 4-5* hotels and a few 3* hotels. The hotels have small stores selling drinks, snacks, coconuts and fruit. Mangoes cost 1k TZS and pineapples are 3-5k TZS apiece.
Lemur-like bushbabies live on the palm trees near the hotels. Enterprising animals like to take treats from guests, and holidaymakers leave them fruit. Behind the lighthouse is the local zoo, where you can see crocodile, roe deer, and lemurs.
The best Nungwi hotels in Zanzibar in 2022, according to tourist reviews:
Julia : "Langi Langi Beach Bungalows hotel is cozy. The room with a view of the sea is amazing. The sound of the ocean made us fall in love even more every time. We ate at the restaurant at the hotel. The guys cook delicious, serve beautifully."
Photo: Hotel Amaan Nungwi Beach Nungwi. Photo: jorge.cancela / flickr.com.
Nungwi Beach Infrastructure
The island resort appeared on the site of a fishing village. The locals are still engaged in the ancestral trade today. On the shore you can see up to a hundred sailing fishing boats. There is a shipyard to repair them, a working lighthouse and a fish market where they sell fresh catch.
All beaches in Tanzania are free. You can walk along the coast and sunbathe on their towels and mats everywhere. The sandy strip stretches for more than 2 km. According to reviews from tourists, the beach Nungwi until 12:00-13:00 is comfortable to rest in the shade of the coastal rocks. It costs 10k TZS to rent two sun loungers and an umbrella.
The tides are only noticeable in the north of the beach, near the fishing dockyard and lighthouse. The southern part of Nungwi is calmer, so it is suitable for holidays with children.
Rest areas with sun loungers and umbrellas belong to the hotels. These areas have toilets and showers with fresh water. Along the beach there are several restaurants that prepare delicious seafood dishes. According to reviews of tourists, good service and tasty cuisine in Baraka restaurant and Jerry bar.
According to tourist reviews for 2021, prices at Nungwi Beach in Zanzibar are lower than the island average. Lunch and dinner are cheaper at beach restaurants than at hotels. A hot dish costs 10-17k TZS, a plate of seafood with side dishes from 20k TZS, and a 0.5L beer 4-5k TZS. 500m from the beach they sell cheap fast food for locals. Try the fried meat with egg and onion in dough for 3k TZS – it tastes like belyash.
Nungwi Beach in Zanzibar is full of activities. There is a jet ski rental shop, a bapsurfing equipment rental and a diving center. The boats take tourists on fishing for tuna, barracuda, sea bass and dorado. Catamaran rides on the ocean are popular. Renting a boat for 1.5 hours with a captain costs 69k TZS ($30). In the evening it's time for discos and parties with cocktails and loud music.
The nearby Kendwa beach is easily accessible on foot or by local dala-dala shuttle buses. Other parts of the island are conveniently reached by water cab – boats of local fishermen.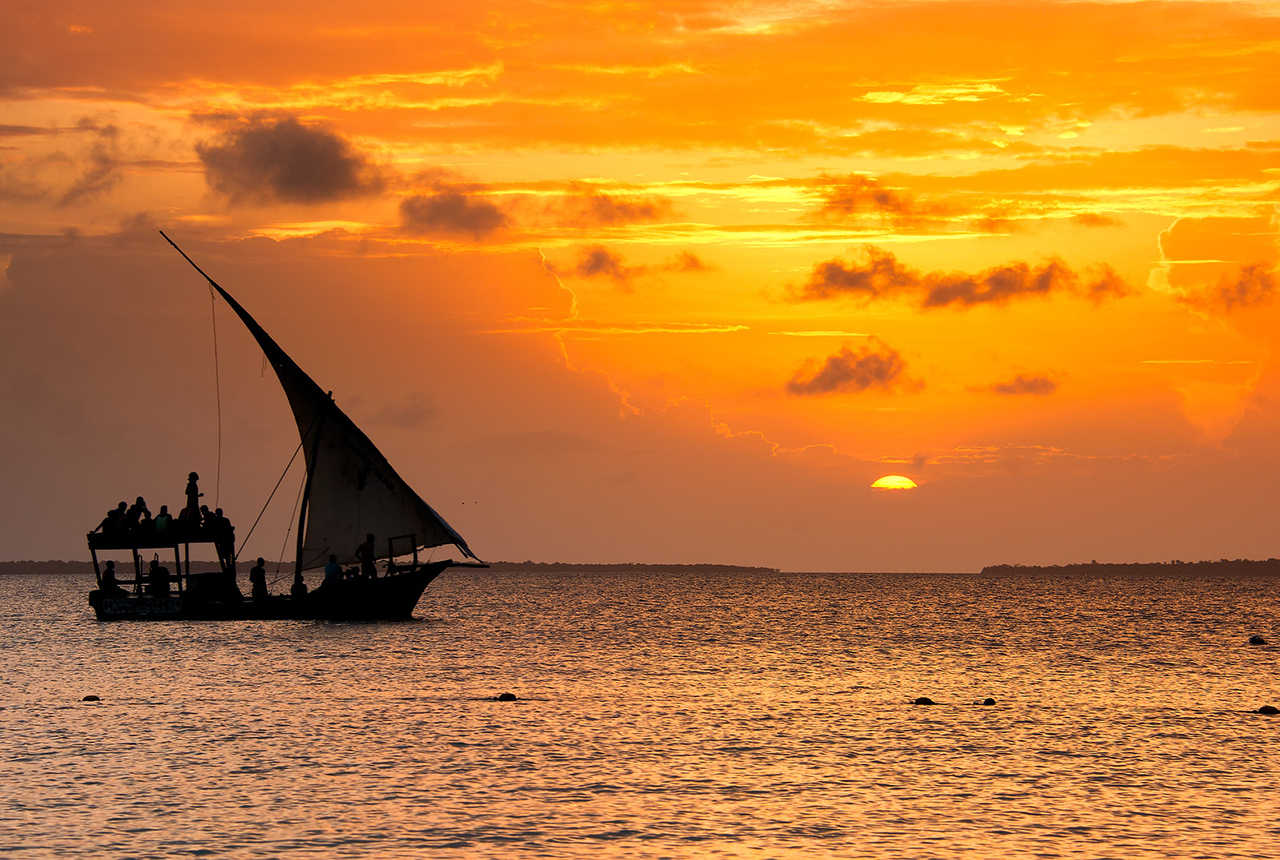 Sunset at Nungwi beach. Photo: Omar.Bariffi / flickr.com.
A video about Zanzibar and Nungwi Beach
Watch this informative and nicely edited video about vacationing in Zanzibar now that there is a pandemic. It's gained rabid popularity on YouTube – over two million views in one month! You'll learn about getting a visa at the airport, take a walk around the island, check out Nungwi Beach, and learn about prices on the island:
See also an overview of all the major beaches in Zanzibar and learn about the tides on the island:
Zanzibar. Nungwi – Reviews
Hello dear readers! Let me start by saying that this is my first flight and first trip to the ocean. Somehow it just so-so happened) Literally a month before the trip came to mind that it is necessary to reset. Yes, and passport lies derelict. In connection with the crown is not a great choice.

If you find yourself in Zanzibar near Nungwi and want to swim with real sea turtles, you can easily arrange this by visiting the Baraka Natural Aquarium Nungwi.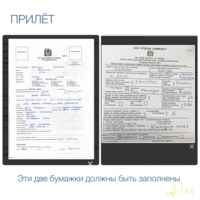 It's been more than a month since I returned from a trip to the beautiful island of ZANZIBAR. There are so many impressions! When we (two middle-aged ladies) were going on another independent trip, we had a very superficial, almost school idea about the island and its …
If you vacation on your own, you are free to do what you want! And so, Stone Town Stone Town is the heart of Zanzibar. All the roads of the island begin in Stone Town.
Hello! ? Today I will continue the series of reviews of the island of Zanzibar . For those who have not read the previous reviews, I remind you that we traveled around the island on our own.
Hello! ? Today I continue the series of reviews of the island of Zanzibar . Let me remind you that we traveled around the island on their own, using the services of a local guide Emanuel and his assistant, what saved our money)))) Finishing a tour of Turtle Island and basking in the wonderful water we …
Hello, everyone! Continuing my story about the journey to the remote island of Zanzibar . In addition to the beautiful Indian Ocean, the island itself is also something to see. About the island's capital Stone Town, I have already written, and now will tell what else you can see on the island.

Jozani Forest. Is it worth to go? Is it dangerous to walk through the jungle? Will you be able to communicate with colobus monkeys?
The Jozani Forest National Park in Tanzania made me want to visit, primarily because of the opportunity to see the rarest monkeys, the red colobus monkeys, which are only found in Zanzibar.

Is Stone Town worth the trip? What to see in Stone Town? The difference between an organized tour and a self-guided visit and much more.
Going to Tanzania, I researched in advance what to see in Zanzibar. Among the must-see sites, in addition to Prison Island, also called Giant Turtle Island, Jozani Forest, swimming with sea turtles at Barakka Aquarium, I definitely wanted to visit…

Zanzibar has the most beautiful sunsets! To see this fantastic spectacle, even organize a special evening tour Sunset Cruise.But do not be fooled no cruise ship will be on the sunset cruise in Zanzibar on a traditional boat Dow (or Dow).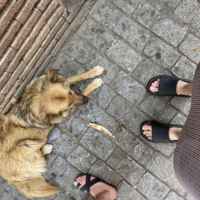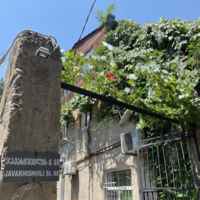 For recreation, but not a PMW. Honestly about Georgia through the eyes of a Belarusian. I will tell you about life, culture, features, places, finances. Who should not go here.
Hello! Before going to Georgia, I read reviews and before my eyes just a beautiful picture of atmospheric streets, cheap food, cheap housing, everyone is hospitable, there is wine and dogs everywhere.
The review for those who want to move to Moscow for permanent residence, but are afraid of the difficulties and high prices. I will tell you how we did it. I lived in Moscow for a year, settled in and bought a 4-bedroom apartment! Lots of tips + favorite places.
I originally planned to write this review like everyone else, talk about significant places in the city, etc. But then I thought my review would be much more useful if I told about my experience of moving to the Russian capital for permanent residence.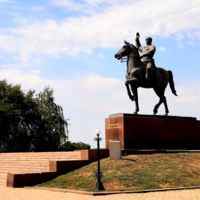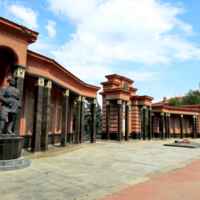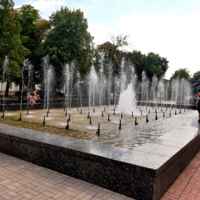 A small modest city that the whole world learned about in 2014. From humble regional center to the capital of the Republic. Is there life in Lugansk, what to visit in the city, what to bring from the city with you.
Hello! Let me start by saying that I was born in Lugansk region. As a child I've been a few times in Lugansk, and at age of 15 I entered college and moved to Lugansk for good. Since then I consider Lugansk my native city. How not to count? I lived in Lugansk for 11 years!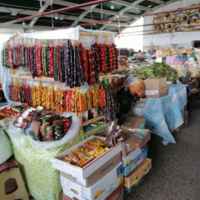 I thought it was a colorful and atmospheric place, but in fact it's a sham at every turn. I am telling you about shopping.
Hi all! In mid-April 2022 my spouse and I were in Abkhazia. We chose Gagry as the holiday resort. Gagry is the most popular resort in Abkhazia and is near the border. Of course at the end of my holiday I wanted to visit the market, because in Abkhazia there is a lot of spices, wine and cheeses.

Kabardinka, just a paradise place! There are, of course, and minuses. (How much did you spend on food? In what amount did it cost to live? How did you entertain yourself and which beach you went to?
Hi all. Today I want to share my impressions about the trip with my family to the Krasnodar region, and more precisely to the village Kabardinka. Immediately I will say that I was quite satisfied, and most of all I was overwhelmed with delight). I will tell you in detail. WAY to Kabardinka, you can reach by the following ways.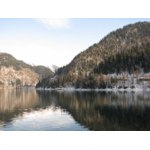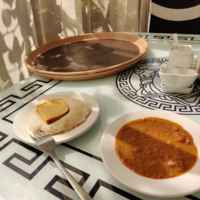 Beautiful nature, but service is lagging. Tour of Abkhazia in 2 days, popular tourist sites. Rates, menus from restaurants, impressions and many photos. The budget was 30 000, we did not luxurious but we did not deny ourselves pleasures.
The thought of Abkhazia has not left me for a long time. Especially since I live in a region that borders with this country, simplified entry, and my daughter is a little older, so I thought, why should this trip happen.Although the "adventure" began before departure, despite the fact that …