Nusa Dua Beach – Bali's tranquil and expensive resort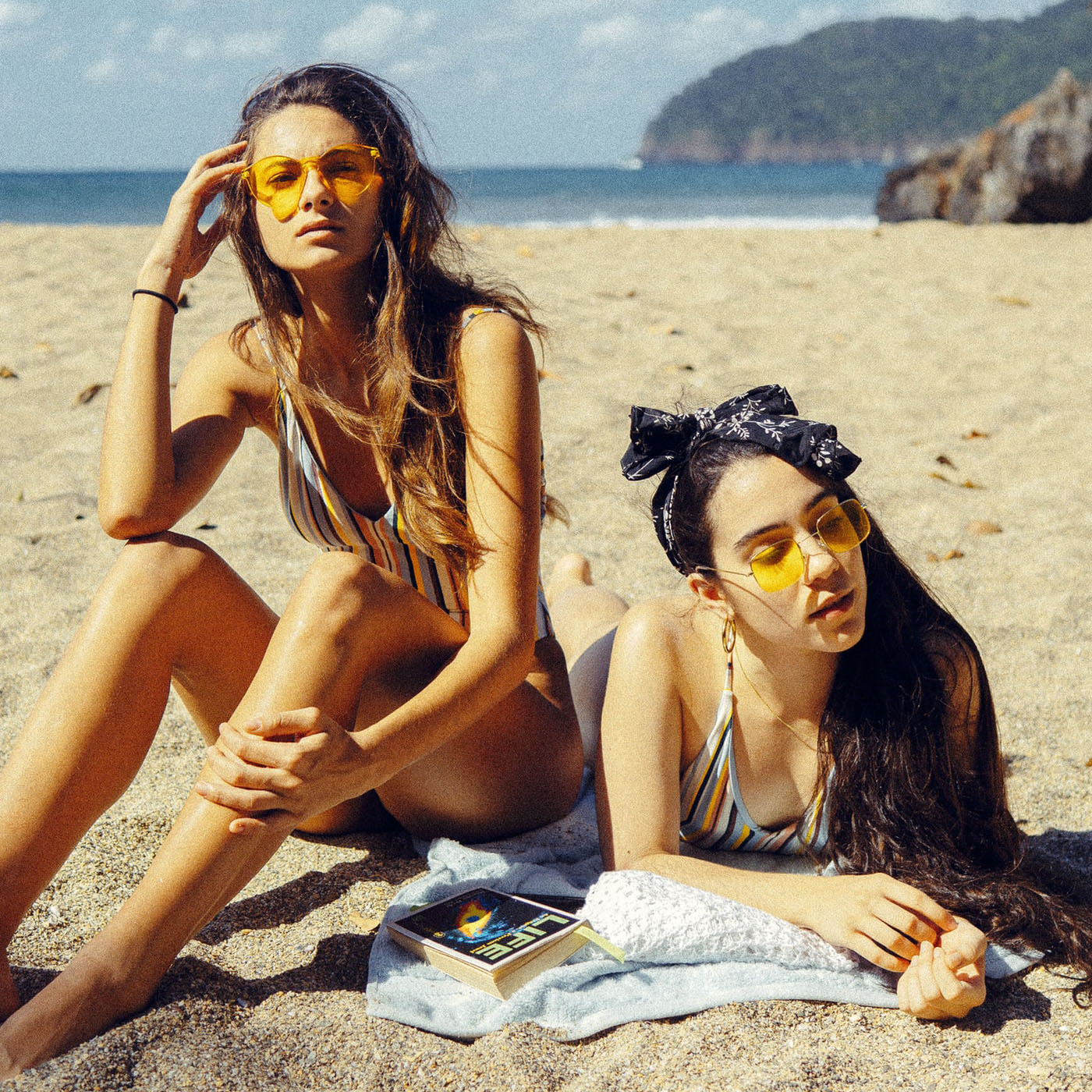 Nusa Dua is Bali's most exclusive resort. Is it worth it? Collected reviews from tourists about the resort, hotels, beach and excursions. What tourists recommend to see and where to eat in Nusa Dua. Pros and cons of the resort.
Content:
Pros and cons of vacationing in Nusa Dua
Nusa Dua – a popular expensive resort in the south of the island, 25 km from Denpasar. Holidays in this part of Bali like parents with children, older tourists and youth groups.
The pros of vacationing in Nusa Dua, according to the reviews of tourists:
Shuttle from the airport takes only half an hour
The warm tropical climate
Great hotel service
Clean sea
Gorgeous nature
Sandy beaches
Excursions around the island
AnastasiaZ: "The place is oriented to calm respectable rest.
Cons :
Prices are higher than other resorts in Bali
Few activities for young people
Vigorous sunlight – you can easily get sunburned.
High tides
ANGELLA100: "No words, just frustrating! Very strange situation – to stay in a hotel on the first line of the ocean, but not to swim."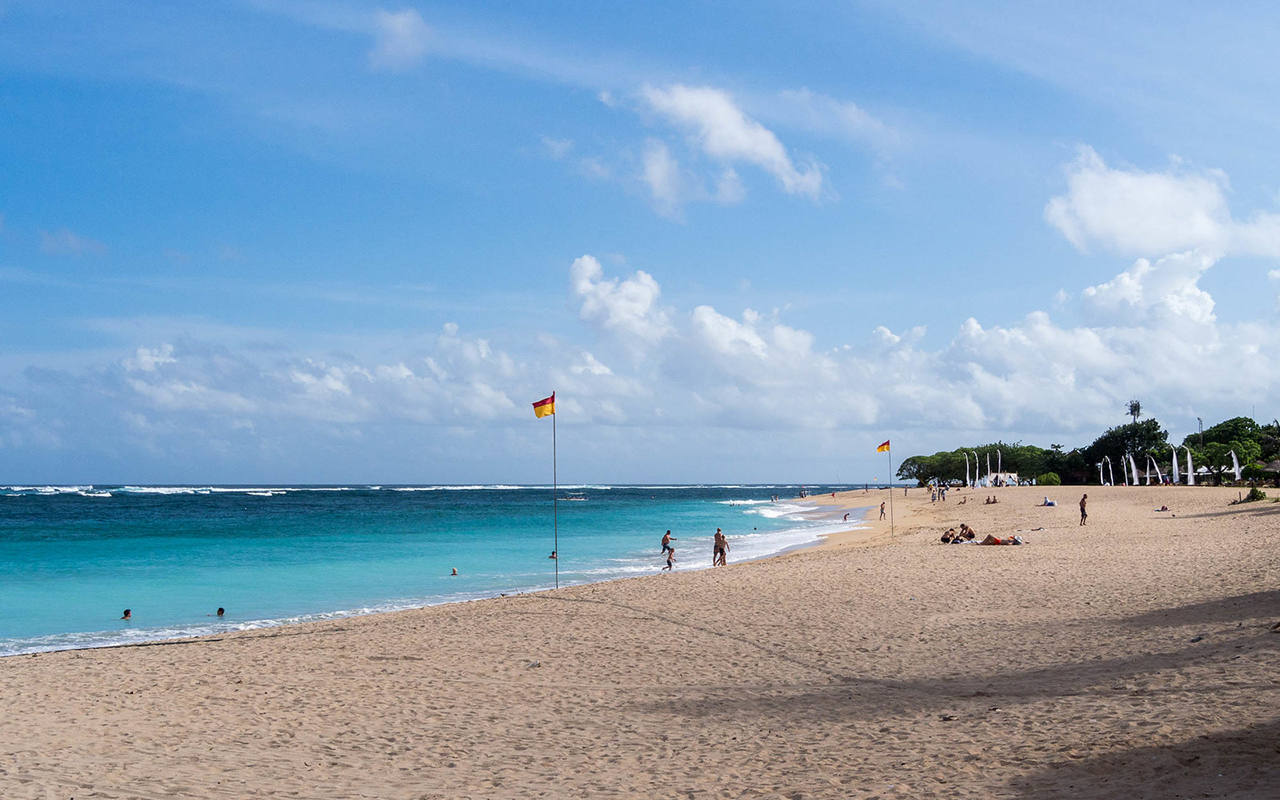 The beach in Nusa Dua (Photo: Jumilla / flickr.com)
Nusa Dua Beach on a map of Bali
Reviews of the beaches and sea in Nusa Dua
A sandy strip of up to 50 meters wide stretches along the entire resort for 3 km. The beaches in Nusa Dua are ideal for holidays with children. They are covered with yellow sand with rare flecks of shells. The entry into the water is shallow, the depths do not begin immediately. A hundred meters from the shore stretched coral reef, because the big waves, as in Kuta, no. Remember – it's the ocean, and with the waves as you're lucky. Sometimes there are almost none, and you can safely swim.
The beaches near the hotels have sun loungers, parasols, bars and other infrastructure. Order and cleanliness is monitored by hotel staff. Rest here can not only guests, but all comers. Annoying traders on the beach does not happen.
There are several points where you can rent a surf or kayak. The city beach is less clean than the hotel beaches.
During the monsoon season, the ocean storms and a lot of garbage is thrown on the sand.
Astrobook: "Nusa Dua is beautiful, clean, chic, curated, expensive and to any request. Beautiful sunrises, alleys for evening romantic strolls, an island paradise."
Panorama of the beach in Nusa Dua
Hotel reviews for Nusa Dua
Search for last minute tours on OnlineTours and Level.Travel – it will find the best deals among different tour operators. Want to save your money? Check out our 7 rules for buying tours online.
Nusa Dua на Бали рассчитан на состоятельных путешественников. В туристическую зону могут попасть только проживающие в отелях и персонал. Тут первоклассные отели 4-5*, которые построены в балийском стиле. Территории отелей похожи на роскошные ботанические сады. Жилье на Бали: 9 вариантов от $11 >>
The hotels in Nusa Dua are all great! We've chosen with the best tourist reviews:
Look for discounted hotels on Rumguru. Here are the top hotel search rules.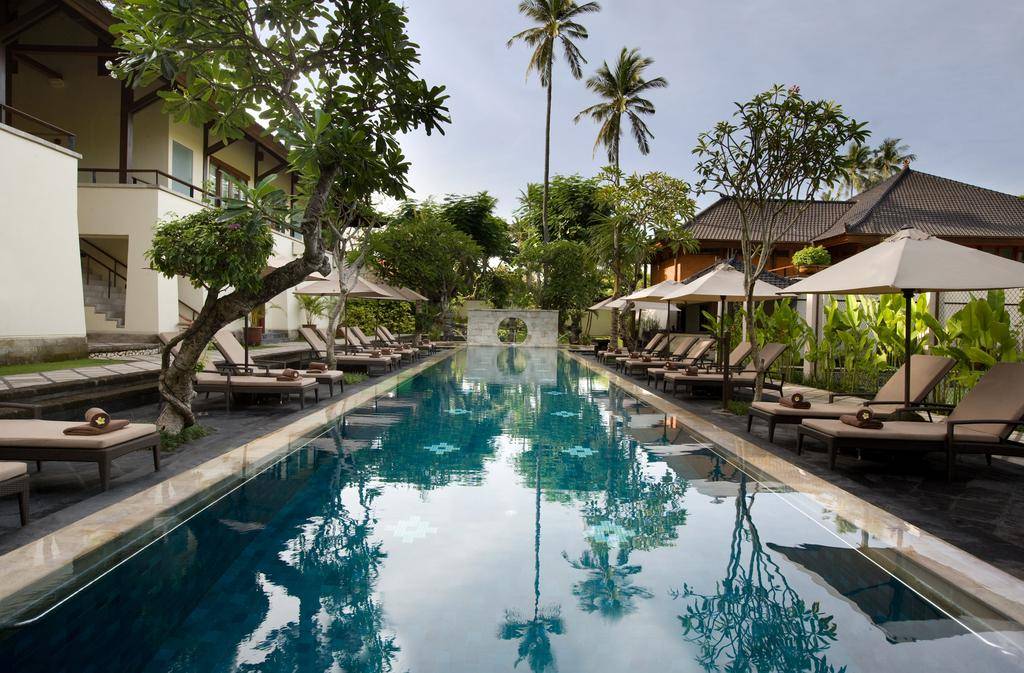 Photo: Nusa Dua Beach Hotel & Spa.
Nusa Dua weather reviews
In Nusa Dua, the air temperature stays around +27. +32 ° C and sea water +25. +28°С. It seems that this is paradise, but in practice it is not. Bali has a monsoon climate, and the weather in Nusa Dua depends on it.
From May to October are the months of the dry season, when the resort receives the most tourists. And from November to April is the rainy season. The weather becomes unstable, humid and stuffy, it rains more often, and the sea gets high waves.
Bez_granitz: "In January, when leaving the hotel are given umbrellas. As much as you need, so much and will give! Very convenient to take on excursions. It rained a lot."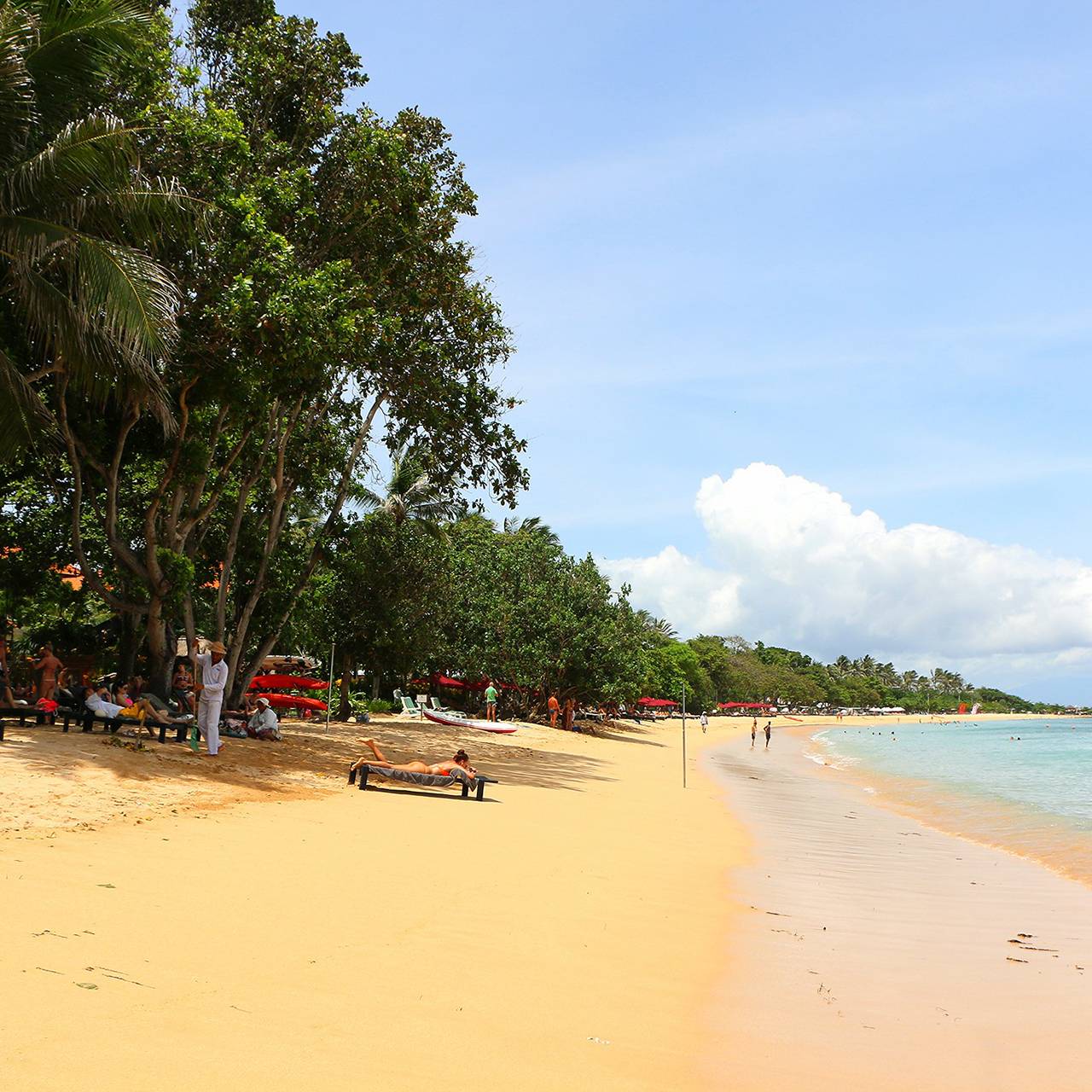 The beach in Nusa Dua. Photo: jafsegal / flickr.com.
Reviews about tours in Nusa Dua
The cost of excursions in Bali varies, depending on the specific company. As far as we know, the best prices and choice of excursions on MyBaliTrips.com.Tourists like tours from Nusa Dua:
Vladsysoev: "You have to take a bike or a car with a guide and drive all over the island and experience its stunning nature, temples, Balinese culture and religion."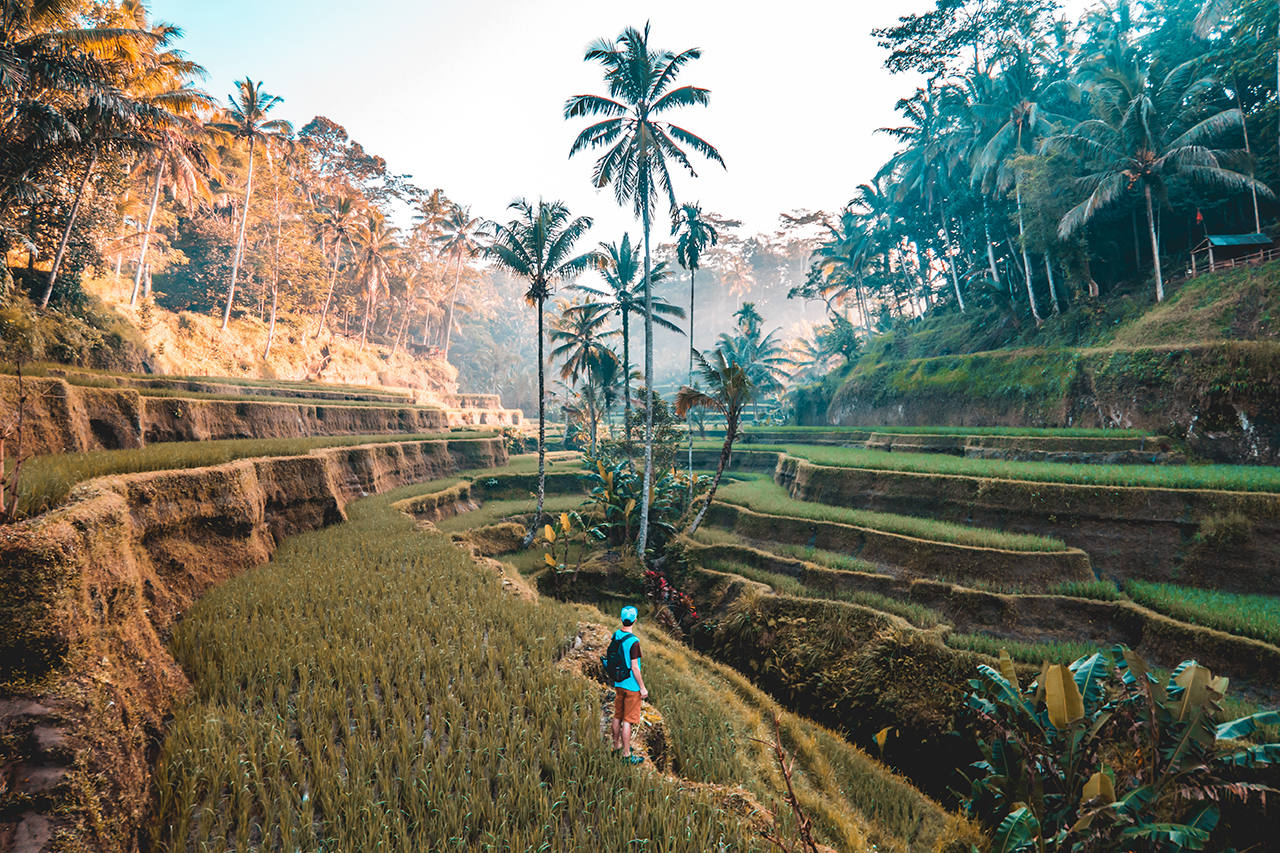 Tegallalang Rice Terraces in Central Bali (Photo: unsplash.com / @jamie_fenn)
What to see in and near Nusa Dua
South of the city beach, at the tip of the small Peninsula Island, is a natural landmark – Water blow . Sea waves hit the gap between the island and the coastal rock and break into a powerful white foam. The riot of natural elements is best observed from the observation deck.
The Surf & Turf Surf Rider is a water attraction at Nusa Dua where you can learn to stand on a board.
Visit the Devdan show and go to the Waterbom Bali water park, which is located in Kuta.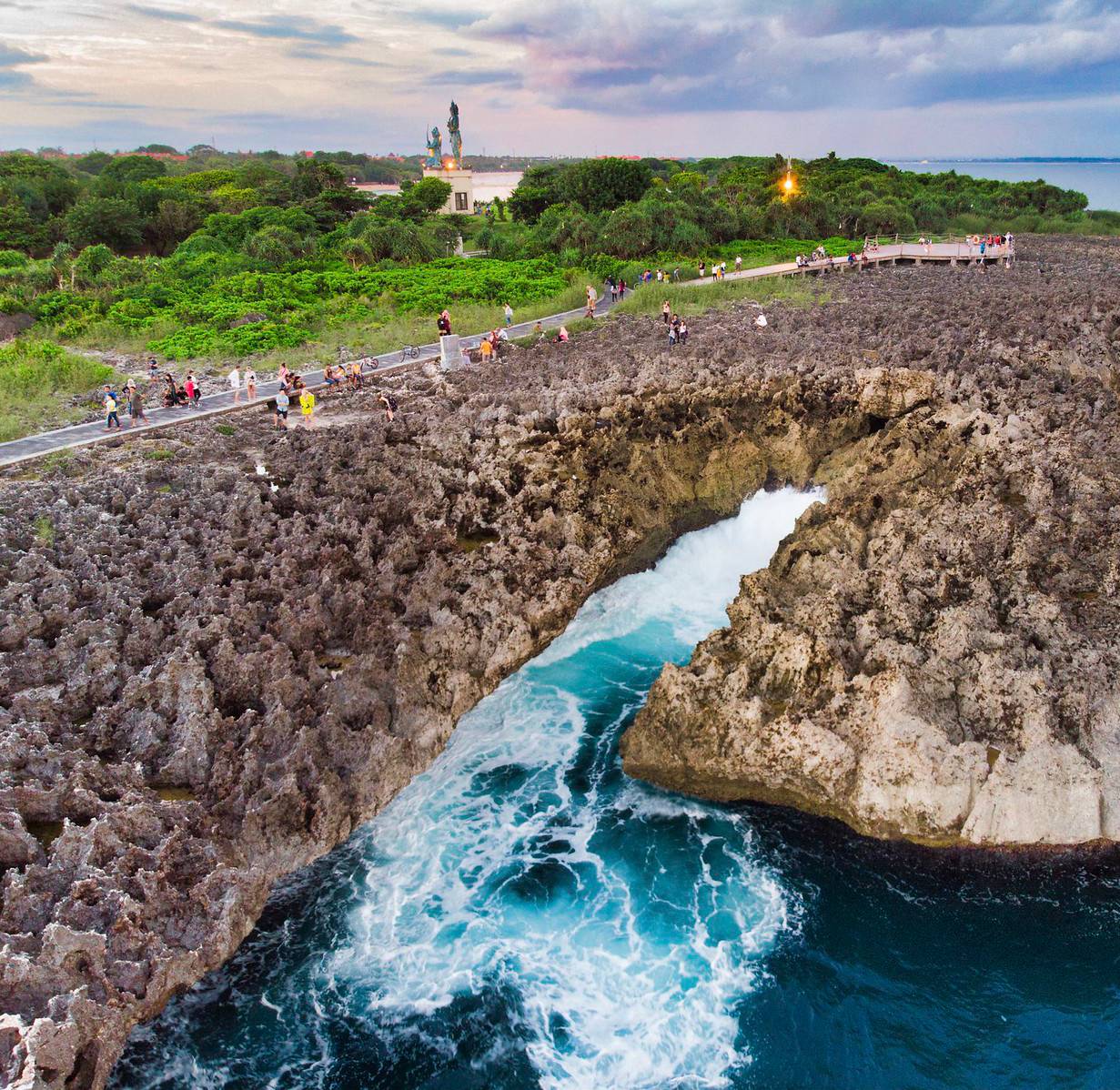 You should come to Water blow at high tide (Photo: NickDawson / flickr.com)
Where to eat in Nusa Dua
Nusa Dua has many top-notch eateries that serve delicious food. Cafes and restaurants near the beach have higher prices. Tourists recommend Tropical, Prada, Bali Collection, Nusa Dua Pizza and Secret Cafe. Try the tender stewed vegetables with peanut gravy gado-gado , chicken soup soto ayam , fried noodles and duck cooked in banana leaves.
Maria F: "The food at Warung Bule & Susy is delicious and cheap, with a varied menu of soups, rice, grilled, seafood."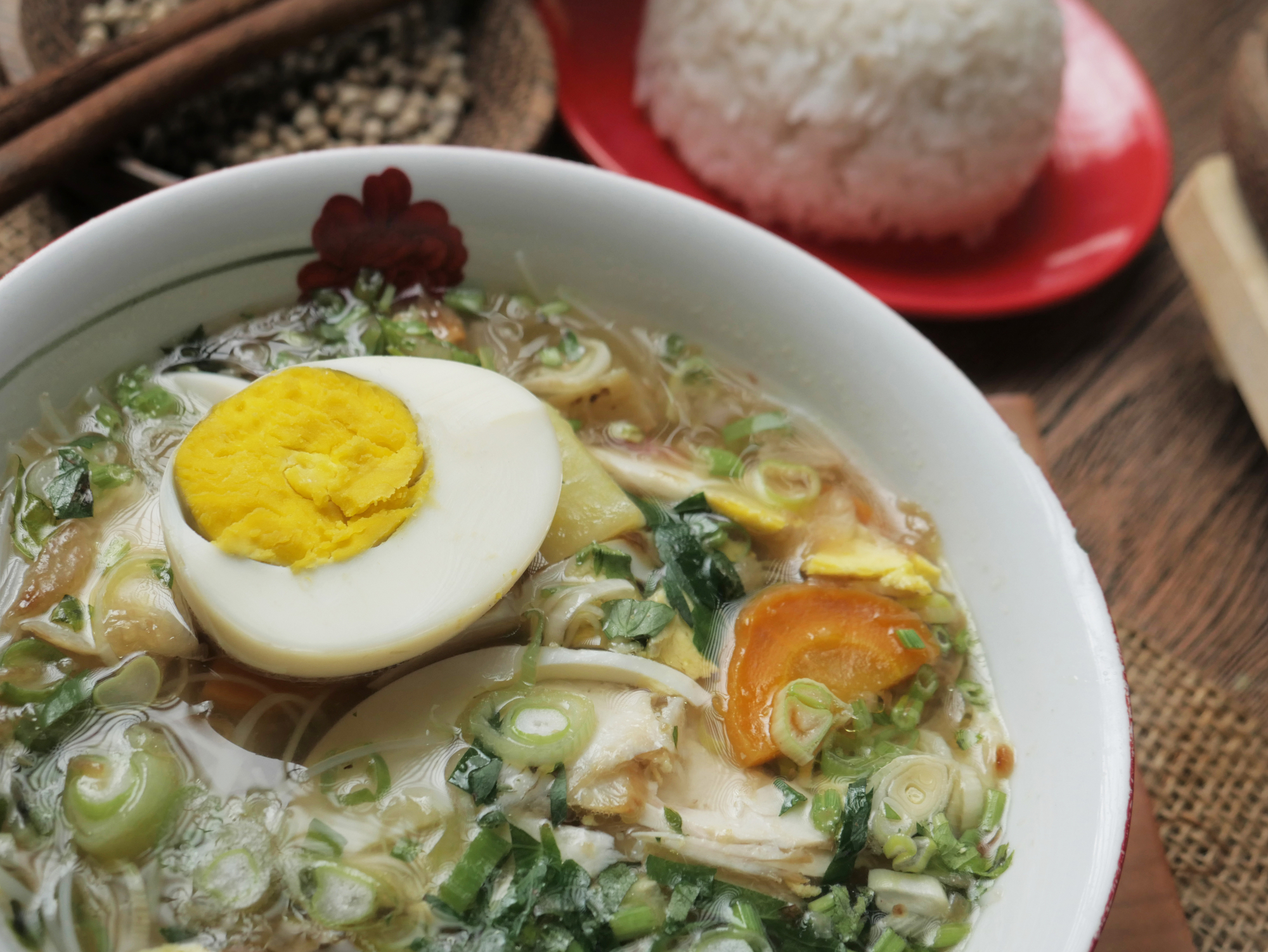 Soto Ayam. Photo: airdone / Depositphotos.com.
Tides in Nusa Dua
On the eastern tip of the Bukit Peninsula, the tides are pronounced. At high tide, you can walk half a kilometer and the ocean is still waist high.
Every hotel has a schedule for the guests, which indicates when it is better to swim, and when the ocean is far from the shore. The maximum rise of the water is highlighted in color.
Want to be independent of the tides? Stay at the Nikko Bali, Intercontinental, Amannusa, Four Seasons, or Ayodya hotels.
Water level fluctuations are not the same in different parts of the resort. On the coast there is a lagoon where even at low tide the water is deep enough so you can easily enter the water.
Egor Voynov: "For Nusa Dua normal water level for swimming is 1.5 meters and above. Look at the table in the evening and determine the time for swimming tomorrow.
Tips for Nusa Dua
Bali is an earthquake prone region. Periodically earthquakes occur here. In addition, the island has active volcanoes – Agung and Batur. During an eruption in 2017, local authorities even had to close the airport for several days.
The resort of Nusa Dua is separated from the rest of Bali. To experience the culture and life of ordinary Balinese, you will have to travel outside its borders. Take a tour or rent a car to explore the island!
Tourists who have never tried surfing, we advise to get the first experience in this resort or in Kuta.
Arina: "If you want to learn how to surf, I recommend to go here – the sea is right and the teachers are first class. They teach in groups of no more than 5 people.
Do not buy handicrafts in Ubud. They are expensive there. It is much cheaper to take Balinese souvenirs in Nusa-Dua or go to Kuta.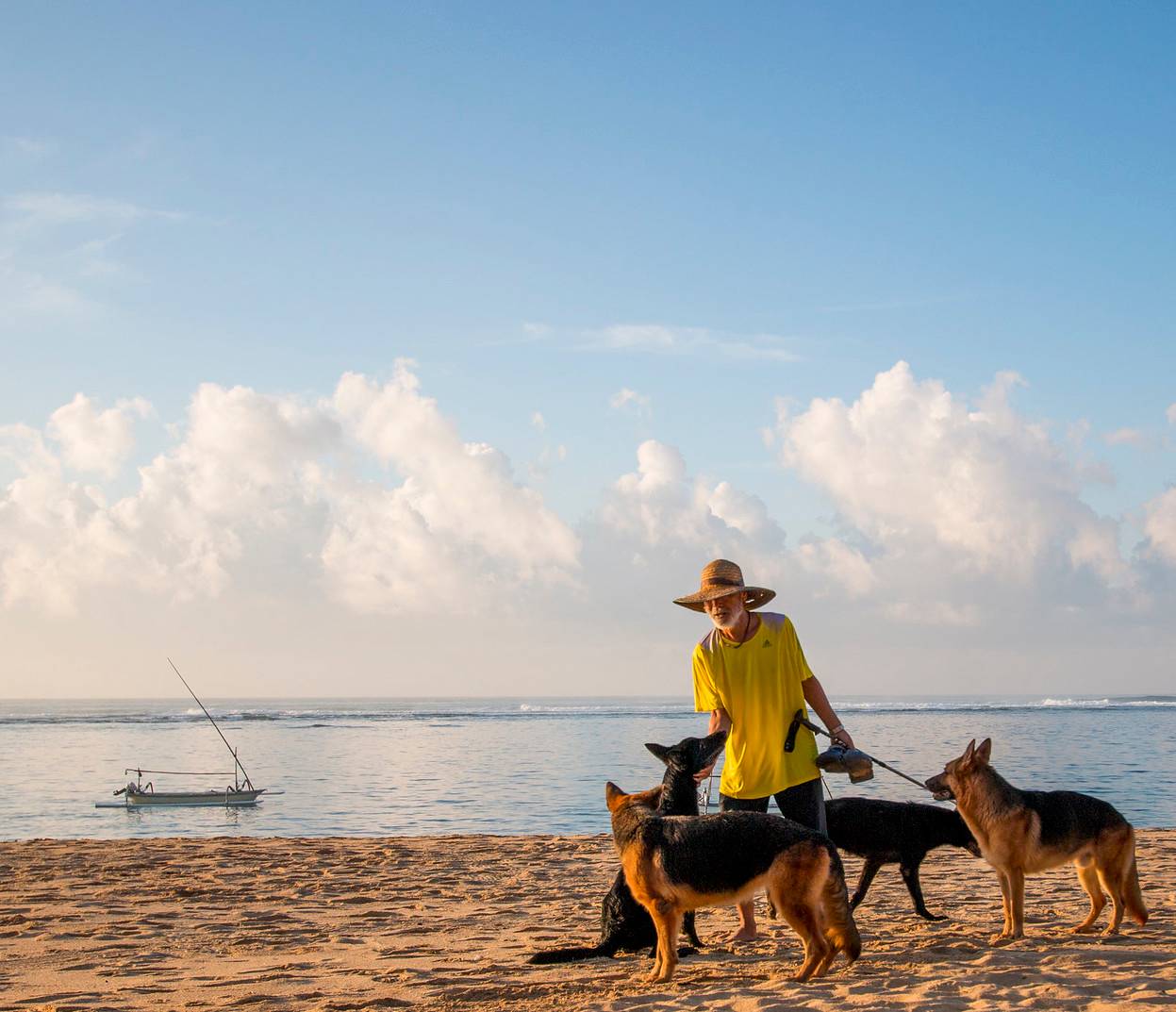 On the beach in Nusa Dua (Photo: HansPermana / flickr.com)
Nusa Dua travel guide


AnastasiaZ
Nusa Dua is the most luxurious and upscale resort in Bali, aimed at the discerning and demanding public. This place has the most chic hotels with a rich internal infrastructure, a large selection of non-standard rooms. The resort itself dates back to the 80s, was artificially created with the expectation of the most upscale vacation and fenced off from everyone, especially from the locals themselves. To get into Nusa Dua can only vacationers of this luxury resort, as well as hotel staff. This is a definite plus in terms of security, but staying here you will not be able to feel the color of Bali, to see the most real locals, to experience the color and atmosphere of this wonderful place, learn the local culture and traditions. Therefore, those tourists who are interested in seeing the country in addition to the beach vacation, it is worth to go outside of Nusa Dua, as on excursions, and on their own by cab.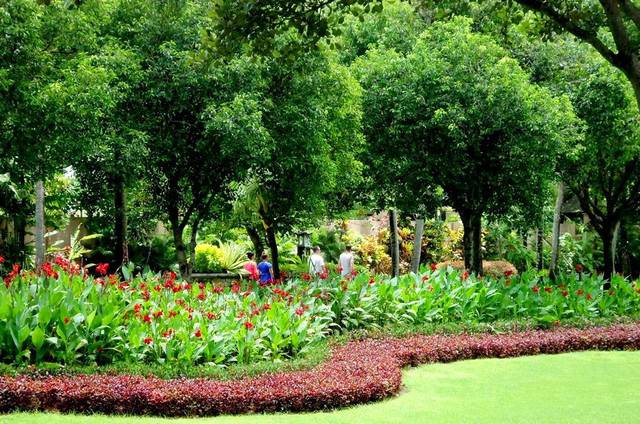 Tourist area of Nusa Dua.
Pros of vacationing in Nusa Dua.
1. The resort of Nusa Dua is only a 30-minute drive from the airport of Bali. Which in turn is very convenient, after such a long and tedious flight to be for a very short time is his hotel. This is a big plus for those who come here with children.
2. Nusa Dua has a large number of first-class hotels, mostly – 5 *. Tourist a wide range of accommodation, as the world chain.
Where to stay in Nusa Dua?

Maroona
Nusa-Dua is a well-known tidbit, a corner of luxury, a quiet paradise island. And hotels in Nusa Dua are stunning, expensive, exclusive. Let's see what you can choose to travel:
The best hotels in Nusa-Dua.
Let's take a look at the hotels that tourists like the most and get the highest ratings (and accordingly, these are the most expensive hotels in the area).
The Royal Santrian 5*.
This is probably the most luxurious hotel in the area. It is a 5-minute drive from the Bali Collection. It consists of about 20 villas with private pools, a restaurant overlooking the sea (the restaurant serves Japanese, Thai and Western cuisine) and a pool bar (and the pool has a whirlpool). The villas are unrealistically beautiful, in the traditional style, with a separate living and dining room. There is a spa. In short – rest – do not want! Bear in mind that the placement of children in the hotel is not possible (so it is ideal for couples looking for tranquility and romance).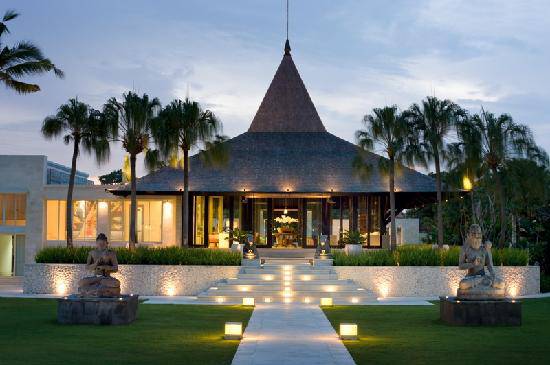 read in full
Going on holiday with children

Alyona
The only negative point, accompanying a trip to Nusa Dua with a child, is a long flight. Especially it is hard for 2-3 year old kids, who want to move all the time. However, if you prepare in advance and take with you on the road with children's books, tablet with cartoons or other favorite kid tools that can entice him long enough period of time, everything will be tolerable.
Can slightly spoil the rest of the tide, but this phenomenon is seasonal. It is possible to bathe only in the morning, and then water leaves. It would be all right, but the numerous seaweeds slightly scare the kids. Perhaps my children were lucky, because the beach in front of them appeared in this form: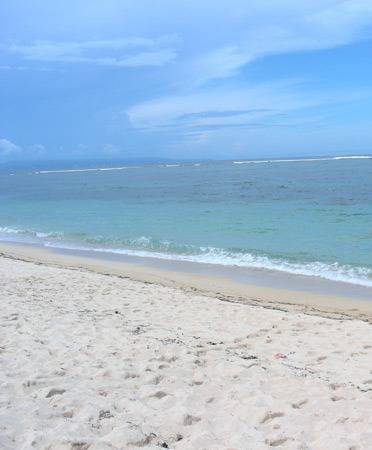 In general, children are usually happy with a trip to this resort. First of all, the locals are very nice to children. They constantly smile and try to help in all matters concerning children. Second, exotic animals and colorful flora fascinate not only children, but also adult tourists. Many of the local rituals, especially those in traditional attire, are more impressive to children than adults. Everything is very interesting to them. It is surprising that, almost without understanding the language, little tourists understand everything that is going on.
The most comfortable weather for recreation with children in August. The probability of precipitation is minimal, but the tourists are huge crowds. Local residents, with whom we became friends, advised to come in June. They assured that.
Useful Information

Maroona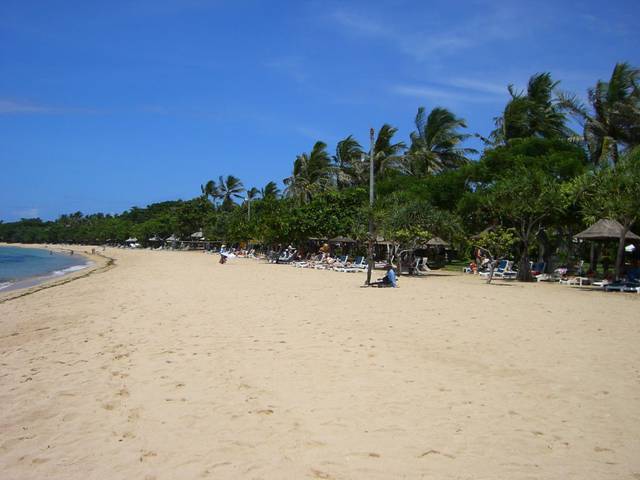 East of Jimbaran, in the southern part of Bali, is its own artificially created paradise. The story of closed hotel complex Nusa Dua goes back to the early 1970s – that's when the Indonesian Tourism Development Corporation had this wonderful idea. The idea was to isolate local communities from the caprices and bad habits of foreign tourists, and at the same time to protect foreign tourists from the caprices of local residents.
In many ways, the project has been more than successful: Nusa Dua is a luxurious trinket attached with a five-star band-aid to the rest of Bali. The lawns here are very clean and very green, there are no occasional potholes or bumps in the sidewalks, and the roads are smooth-smooth. Grand resorts overlook private and public beaches with imported sand, where there are no vendors and dodgers who try to get you a massage or wherever. There are no warungs in sight, and the restaurants that line the coast are at least three stars (if they were also given stars) and parking. Everything here is for the comfort of guests – no street trading, locals are not allowed to enter the resort area, a minimum of noise, expensive stores, the best water sports, private beaches, staff with perfect English, etc. read completely
Food and Drink

Maroona
The resort area of Nusa Dua offers a wide variety of hotels, but finding a decent restaurant can be a bit of a challenge. Here's a list of restaurants that are conveniently located not too far from hotels and resorts and are perfect for guests who want to try local food. The best restaurants are not necessarily the most expensive. Not at all! Anyway, check it out: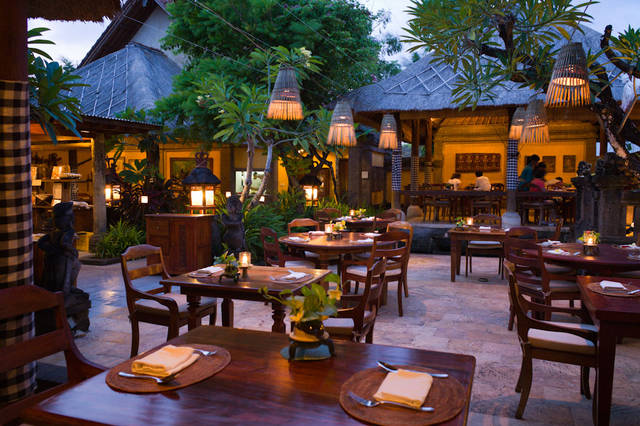 Balinese and Indonesian Restaurant. If "Nusa Dua" and "Balinese restaurant" are mentioned in the same sentence, nine times out of ten this particular restaurant is mentioned. It really is very famous, mostly among tourists. Here you can try the best traditional Balinese dishes, which are also very beautifully presented. It is worth noting that the restaurant is a little bit expensive, but it is an excellent value for money. There are dozens of Indonesian restaurants in Bali, but very few restaurants with authentic Balinese food and this one is probably the best. Or one of the best. Moreover, the restaurant offers cooking classes, which can be a very nice pastime.
What excursions are worth visiting in Nusa Dua?

Maroona
Almost every hotel in the beautiful resort of Nusa Dua is able to offer tours around Bali and neighboring islands. Such excursions abound! Since Bali is now a very popular resort among our compatriots, with Russian-speaking guides there is no problem. Although sometimes hotel tour desk will not be able to offer tours in Russian. In this case, it is easier to turn to private guides.
Look for guides here – very decent and experienced guides. And you can go to a good company Bali Discount.
As for the tours themselves, here's what you can do from Nusa Dua:
1) Karangasem Kingdom.
This is a tour of the eastern part of Bali. The tour includes a visit to the museum complex Kerta Gosa, palaces, bat caves, temples, as well as the beach with black and white sand (bring swimsuits and towels). For a group of up to 6 people tour will cost about 65-75 dollars. Very inexpensive! The trip takes about 6-8 hours and begins with a meeting with a guide in the lobby of your hotel. You will take a minivan to the site.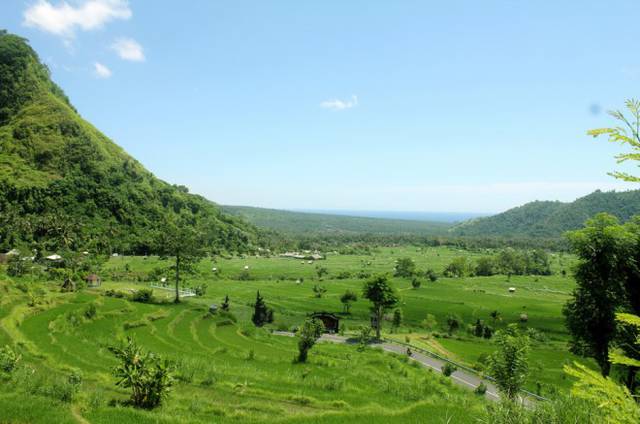 read in full
How to have fun?

Maroona
Nusa Dua may seem a little boring resort at first sight: fabulous hotels, immaculate emerald-colored lawns, clean lanes, even the ocean behaves well – in general, not a hint of Indonesian reality a few kilometers away. Some might say that Nusa Dua is best suited for older tourists. Or for golfers. Or billionaires. But let's not be so critical. There are great perks to this man-made paradise, and also, Nusa Dua can be a lot of fun. So, what can you do in Nusa Dua?

Of course, the main and most useful thing to do here. Nusa Dua's main beach Is much cleaner than, for example, in Kuta. With good white sand. And this beach is much more private, because the sellers of this and that will not stagger over the heads and annoy, and the people here is much less. Waves on this beach – when it happens, but as a whole not strongly disturb, it is possible with the child without special fear to bathe. Near the shore, you can do water sports (there's a water sports center) – near the boulders to swim with a mask, take a ride on a jet ski, surf or try diving. Although in this case, you need to swim farther away, as there are almost no fish on the beach. And you can just relax and read, lying under an umbrella, or just lie around and sip beer or cocktails. In short, the best thing to do here is just idle and admire the views – if, of course, this kind of recreation. read completely
What to buy?

Maroona
Nusa Dua offers tourists a good shopping. First of all, when it comes to shopping, it is worth mentioning:
"Bali Collection".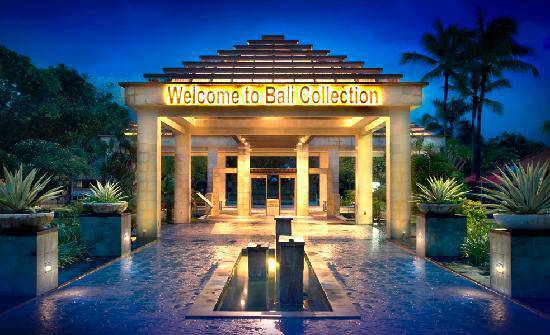 It is a huge shopping complex right in the middle of a chain of luxury resorts. Bali Collection is a heterogeneous mass of departments of global fashion brands, as well as well-known local brands, arts and crafts and jewelry stores. Nearly three dozen different clothing brands for children and adults (Hurley, Quiksilver, Bamboo Blonde, Levi's, Polo and more). For example, girls can be advised to look into the "Blue Glue". The department offers a collection of glamorous swimwear made of really high quality fabrics: these are sophisticated design projects. The brand is known worldwide and with the beaches in Nusa Dua it's a shame not to show off. The choice of goods in this department store is really huge – from magnets to underwear. And the most amazing thing – you can buy things here really cheap (for example, good jeans can be bought twice cheaper than at home), well, and the souvenirs here are much more expensive than on excursions.
Weather in Nusa Dua by month:
Bali, Nusa Dua – the love of my life.
Bali was pictured in my mind as "heaven on earth. Something unattainable and beautiful. Without dragging it out to the end of my review, I will say – it turned out that way!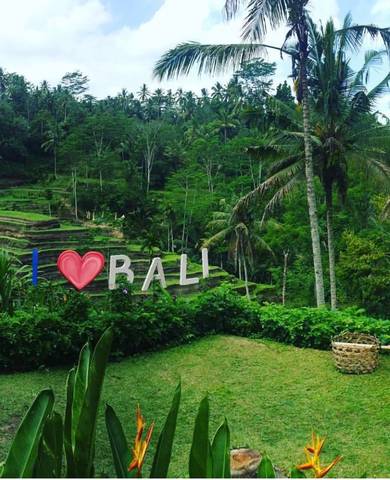 Let's start with the fact that Bali is different from the rest of Indonesia, and the bay of Nusa Dua, where our hotel was, is not like the rest of the island. It's like a "city within a city". This bay is not inhabited by locals, it is completely touristy. At the entrance is a checkpoint in the form of a huge gate in the national style, all entering check. When that in 2002, on this green island there was a terrorist attack, since then, security measures have been stepped up.
Nusa Dua is a lot of greenery, the trees are beautifully pruned, everywhere the fragrance of plumeria flowers – this is one of the symbols of Bali. The roads are paved and in perfect condition.
For tourists vacationing here, was opened Bali Collection area with restaurants, boutiques and a supermarket. Prices here are quite high, but the bay is not designed for the budget traveler.
Recreation in Nusa Dua is focused on a quiet respectable vacation. The main contingent – families, couples. There is no nightlife in this part of the island,
If you want, you can drive to another bay, the distance to them is not great.
Hotels here with large green areas, swimming pools. There is a problem with the tides on the sea in this area. Sometimes the water goes
so much that it's unrealistic to swim. That is why we chose the hotel Ayodya, its water level is always suitable for swimming.
The beach at Nusa Dua has no waves, the sea is warm.
Nusa Dua: Beautiful beach and excellent service

Eugenia
Nusa Dua beach is considered the most respectable resort on the island of Bali. Here are the most expensive hotels, a good, clean beach and a beautiful Indian Ocean. We vacationed in Nusa Dua for a week at the end of January. Upon arrival from Ubud, at first we had the feeling that we were in Turkey: so many Russian tourists on the beach. We looked for a hotel in advance, following the reviews. In Nusa Dua, it is difficult to find a hotel at a low price, however, we were able to stay at the hotel Santika for only 2000 rubles per day, including a posh breakfast. For that money we got a very nice and clean room and excellent service.
Nusa Dua beach we really liked: everything is clean, beds with mattresses, umbrellas, there is a cafe where you can drink and eat. Not a lot of people. And most importantly, the ocean! Waves were, but just the size that was safe and fun to jump on them. We had a rest with my ten-year old son – he never got out of the sea the whole day – dabbled in the waves. Several times we rented him an adult surf – he tried hard to master this sport. By the way, here you can take an instructor for a few days to the surf – very inexpensive.
The weather in January was excellent: sunshine all day, short rains were only in the evening or at night. With the sun you have to be careful, you burn instantly! Protection in the form of the strongest cream – mandatory.
As to an evening pastime – in Nusa Dua set of cafe's and restaurants where very tasty food. The staff tries to speak Russian, the menu is also in Russian – out of respect… read in full
The Country of Nusa Dua

Julia Stan
This was my first vacation to Asia. And because of the propriety and friendliness of the Balinese, it was not the last. Nusa Dua, as it turned out, is considered an elite resort, although we got there for quite reasonable money. Unlike traditional Asia, in this area, even the roadway is paved with beautiful cobblestones. Around the fountains, landscaped flower beds and lawns, towering palm trees and beautiful hotels. Everything, indeed, is very beautiful and on the level. Nearby is a large shopping center Galleria, where just a huge selection of souvenirs and good restaurants. The national cuisine is very tasty and varied, although the prices are similar to those in St. Petersburg. Souvenirs made by artisans can be not only cute figurines, but also national costumes. All this abundance, of course, is only for tourists. If you walk quietly further along the grounds, you will come to the possession of the locals. Frankly, we were frankly not welcome and mockingly said "Hello! This is explained by the fact that they are not allowed on the beaches in Nusa Dua. But there are no questions to the staff of hotels and shopping center, always attentive and helpful. Beaches, of course, as in the pictures. Minus – the low tide, but for the sake of such a resort, a couple of hours can be tolerated. From Nusa Dua, it's easy to go on any excursion and even to any other country for an excursion. And they are really interesting, not forced as it often happens in Asia. I highly recommend a visit to the spa. The effect of the treatments is instant!