How to go to Japan on your own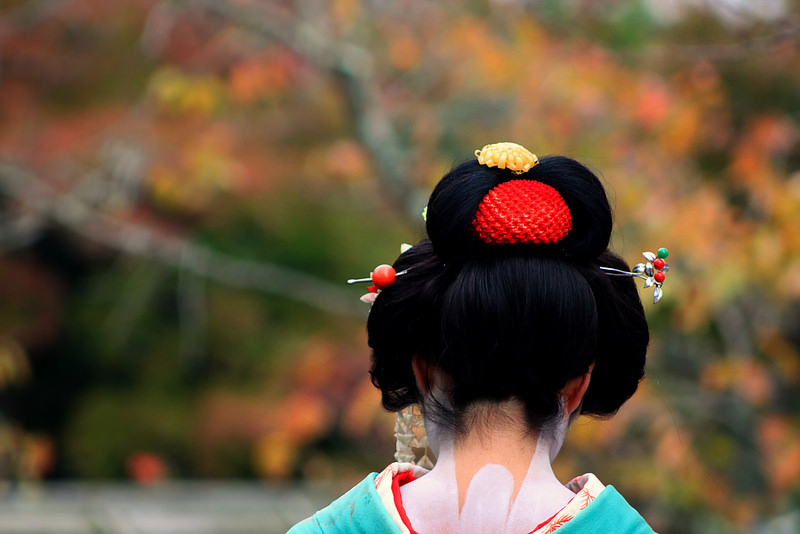 How to organize your own trip to Japan? Useful information for travelers. Ticket prices, visa, transportation, hotels, food and attractions in 2022.
Japan is not yet receiving tourists from Russia, visas have been suspended. See the list of open countries. For convenience, we give pre-pandemic prices for flights. Information about visas and flights may be out of date, please check official resources.
Exchange rate: 100 yen (JPY) ≈ 72 RUB.
Contents:
Air tickets to Japan
Going on an independent trip to Japan, be especially attentive when buying tickets. The country is considered one of the most expensive for recreation, but if you watch the deals and sell out airlines you can find very attractive offers.
The cost of travel to Japan will initially be lower for residents of Yuzhno-Sakhalinsk and Khabarovsk, as ticket prices with a flight from these cities are the lowest in the country – from 15 thousand rubles.
A flight to Japan from Moscow costs from 25 thousand rubles, from St. Petersburg – from 26 to 27 thousand rubles. It is also relatively inexpensive to fly from Novosibirsk (from 26 thousand rubles) and Vladivostok (from 16 thousand rubles).
Look for cheap tickets on the Aviasails search engine – it compares prices of all airlines. Learn the secrets of finding cheap airline tickets.
Visa to Japan in 2022
Obtaining a Japanese visa is a very time-consuming process. Its type is determined by two main factors: the length of stay in the country and the purpose of the visit. Long-term visas are issued for study and work. Short-term visas are for tourist trips, business visits, visits to friends or relatives, and transit trips. In addition, there are separate nuances of documents for child visas.
The lists of required documents may be found on the website of the embassy.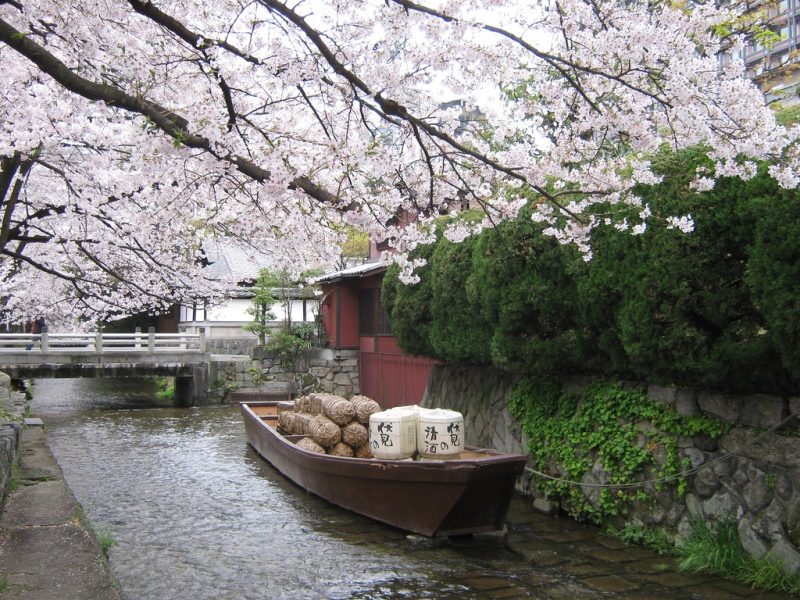 (Photo: rurinoshima / flickr.com / License CC BY-NC-ND 2.0)
Transport in Japan
Buses
Both buses and streetcars are not the best solution for tourists in Japan. On these types of transport you will not always find route names in English. Nevertheless, if you can read hieroglyphics, the risk of going to the wrong place is minimized. The cost of the trip is about 220-420 ¥.
In addition, if you learn the routes well and do not limit your travel to one city, there is a sure way to save money: moving from one city to another is cheapest on night buses.
Subway
The most convenient way to travel within the city is considered the subway. The names of all stations are duplicated in English. Trains run at five-minute intervals from 5:00 to 23:30. Fares depend on the city and distance. In Tokyo, for example, the price of a trip is about 120-320 ¥. A one-day pass will cost 1,000 ¥. Tickets can be purchased at special vending machines in the subway.
Rail transport
Trains in Japan are considered high-speed transportation for travel between major cities and for commuter travel. They are divided into four basic types: Local trains, Rapid express trains, long-distance trains, and high-speed shinkans. Tickets can also be purchased from special vending machines. Fares depend on distance and class of train: from 1500¥ to 44000¥.
Japan Rail Pass
When planning a trip to Japan on your own, it is natural to want to save money, including on transportation costs. Japan Rail Pass can help. It was created exclusively for tourists by the company Japan Rail (JR), which is the main railway company of the country. Pass is issued in advance before your trip to Japan, when you get a visa. It is valid for all JR transport: shinkansen, some subway lines and many commuter trains. Japan Rail Passes are of three types: 7-day pass ¥28300, 14-day pass ¥45100, 21-day pass ¥57700.
Cab
This form of transportation in Japan is considered one of the most expensive. In addition, from 11:00 p.m. to 6:00 a.m. cabs offer night tariffs, which means a 30% surcharge on the cost of travel. The price is formed as follows:
boarding 580-720¥;
for every 280 meters – 80 ¥;
for every 135 seconds of downtime – 90¥.
The cost of traveling to Japan as a whole is not a small amount even with savings. Nevertheless, taking a cab or two is not a bad idea. Exhausted from the flight, with luggage in hand it is more convenient to get from the airport to the hotel by pre-booked cab. You can book a transfer online on the service Kiwi Taxi.
Do you want to know the minimum cost of a trip to Japan, taking into account all items of expenditure? We have calculated the main costs: flights, hotel accommodation, food, public transportation, as well as visiting the main attractions of the country. Read about what we came up with in our article.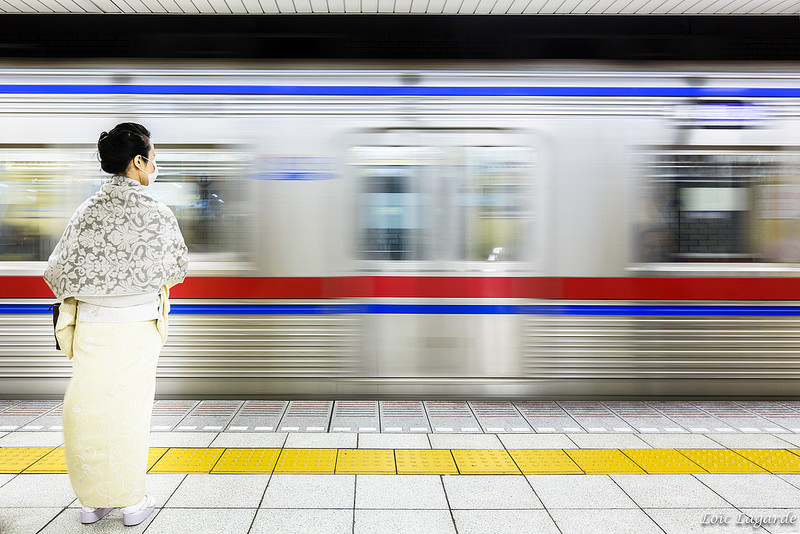 (Photo: Loïc Lagarde / flickr.com / CC BY-NC-ND 2.0 license)
Hotels in Japan
Accommodation for tourists in Japan is of three basic types: capsule hotels, international hotels, and traditional Japanese riokans.
Pod hotels .
They are considered the most budget accommodation option in Japan. Capsules are small sleeping cells, which are located next to each other in two tiers. There is enough space to watch TV, read or just sleep. As a rule, you can adjust the temperature and the desired brightness of the light in the pods. Hotels of this type have shared toilets, showers, and individual cells for luggage. The cost of a cell starts at $20 per day. For such a price, for example, you can stay in a capsule hotel Capsule and Sauna New Century or Capsule and Sauna New Japan EX.
International hotels
This type of familiar to tourists hotels is the most popular among those who travel independently in Japan. They are divided into the following types by comfort level:
Delux (DX) – expensive hotels with the highest level of service (about 5*+);
Superior (SP) – accommodation with elements of DX, but at a lower price (about 5*);
First (F) – above-average accommodations (about 4*);
Standart (S) – standard class hotels with a basic set of amenities (about 3*);
Econome (E) – budget accommodation option.
Ryokans
Ideal for those who want to immerse themselves in the atmosphere of national traditions during a trip to Japan on their own. The floor in such hotels is lined with straw mats (tatami), and the doors and some windows are sliding partitions made of translucent paper in a wooden frame (seji). It is customary here to sleep on the floor and bathe in a communal ofuro bath, but, given the shyness of many tourists, rooms with their own bathrooms are created. Ryokan can be rented from $90 per night for two, such as at the Sakura Ryokan Hotel Tokyo.
Want to know about the seasons and weather in Japan? Follow this link for tips on when and where to go on vacation.
Food Prices in Japan in 2022
Japanese cuisine uses fresh and natural foods that undergo minimal heat treatment. This is done to preserve the natural appearance and, most importantly, the pristine taste. In addition, mixing a large number of ingredients is alien to traditional culinary creations. Aesthetic minimalism, clarity of details and bright colors are the basis of Japanese dishes.
The main ingredients are fresh vegetables, seafood, rice and noodles. Well-known to us sushi is not considered the main Japanese dish, as the vast majority of tourists believe. We have highlighted several popular national dishes that are worth trying in Japan.
Ramen is a broth with wheat noodles. There are four kinds of bases for this dish: soy sauce, tankotsu (pork bone broth), miso (bean paste) and salt broth. Other ingredients include pickled mushrooms, eggs, bamboo shoots, and spinach.
Onigiri – rice balls with fish filling wrapped in seaweed. This common Japanese snack can be had for as little as 100¥.
Yakitor are pieces of chicken on skewers roasted over charcoal. These skewers are usually served with tare sauce, which is made from myrin, soy sauce, and sugar.
Fugu is a poisonous fish that is considered a real delicacy. To render it harmless, certified artisans, like surgeons, remove the internal organs containing the poison and only then proceed to the cooking process.
Shabu-shabu is a dish that gets its name from the sound that occurs during cooking. And the chef here is the customer himself. In the restaurants serving this dish the tables are equipped with small stoves on which a bowl of boiling broth is placed. Thin slices of beef or pork are dipped into the bubbling liquid with chopsticks and after that the marbled meat is ready for tasting.
When calculating the cost of travel to Japan, we found it useful to give information on how much it costs to eat in cafes and restaurants in Japan.
Prices in Japanese cafes:
breakfast – 650¥;
lunch – 850 ¥;
dinner – 1200 ¥.
Prices in Japanese restaurants:
breakfast – 800 ¥;
lunch – 1200 ¥;
dinner – 2,000 ¥.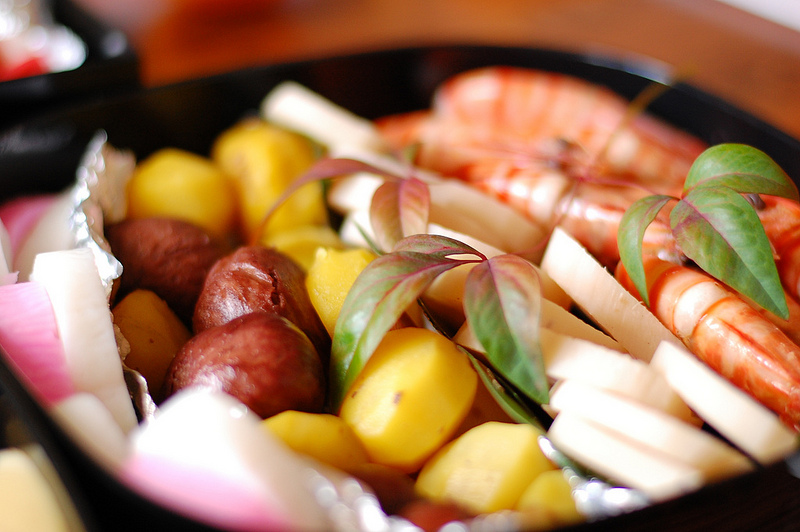 (Photo: k_t / flickr.com / License CC BY-NC-ND 2.0)
Sightseeing in Japan.
Look for interesting excursions on Sputnik and Tripster websites. Individual and group, without crowds of tourists and in Russian.
Each prefecture, city and village has a rich cultural heritage. Here you can endlessly admire both monuments of history and achievements in the field of modern technology. We have highlighted some of the most popular attractions for those who plan an independent trip to Japan.
Mount Fuji
It is believed that at least once in life a real Japanese should conquer the sacred volcano on Honshu Island. Climbing to the summit of Mount Fuji is officially allowed only from July 1 to August 27, when the snow melts. In turn, in winter, the mountain is especially beautiful: you can contemplate the snowy peaks of the legendary volcano while lying in a hot spring (onsen).
Ancient Castles
There are more than a hundred ancient castles in Japan. Here are the most famous residences where the history of the great state began:
Nagoya Castle – located in Aichi Prefecture. Built in 1612, it was once the main residence of a branch of the Tokugawa shogun family.
Inuyama Castle – located on the border of Aichi and Gifu prefectures. Built in 1440, the castle is listed as a national treasure of Japan.
Kochi Castle – was founded in Kochi Prefecture in 1601 after the Battle of Sekigahara. It is listed as an important cultural property of Japan.
Kumamoto Castle – erected in 1601, bears the middle name "Raven Castle", and is also listed as a national treasure of Japan.
Tokyo Disneyland
This is the first Disney park to be taken out of the United States. On 465,000 square meters there are 47 attractions of the famous cartoon brand. You can visit the park by buying a ticket, which is called a passport here due to the age categories of guests:
ages 18 and up – 6200¥;
12 to 17 years – 5300 ¥;
4 to 11 years old – 4100¥.
Ancient Temples.
There are two major religions in Japan: Shintoism and Buddhism. The former is based on the ancient animistic beliefs of the Japanese, and the latter was brought by Chinese monks. The most famous Japanese temples are housed in Kyoto, among them: Ginkaku-ji or Silver Pavilion Temple, the Buddhist shrine of Tongasan Kesan-ji and the resting dragon temple of Rean-ji .
The Land of Sushi, Samurai, and Cherry, or How to Plan a Trip to Japan?
Travel-expert of the service YouTravel.me Elena Evsukova first visited Japan thirty years ago, she studied, traveled and even lived in the land of samurai for several years. We asked Elena to share useful tips on how to prepare for an independent travel to Japan.

When to go?
The most popular time to travel begins in mid-March (when the cherry blossoms bloom) and lasts until about the end of May. Also a lot of people want to visit the country from mid-September to the end of November and admire the flowers and red maples. Recently, the winter period has also become popular. Japan has a lot of good ski resorts that are relatively inexpensive. Also at this time in demand popular in Japan, hot springs.
What to visit in Japan?
For information on major cities, attractions and museum opening hours you can visit Visit Japan and, for those who speak English, the Japan Guide website will be helpful.
For a start, it is worth including the ancient temples of Kyoto, Nara and Kamakura in your itinerary:
Todaiji Temple , the largest wooden structure in the world, entrance fee is 600 yen (about 350 rubles).
Golden Kinkakuji Pavilion , entrance fee ¥400 (¥250),
Ryuangji Stone Garden, entrance fee ¥500 (¥300),
Kiyomizu-dera Pure Water Temple , entrance fee ¥400 (¥250),
Fushimi Inari Taisha Temple – the main temple of the goddess Inari. Entrance free.
Tsurugaoka Hachimangu Temple (free admission),
Hasedera Temple , entrance fee ¥300 (175 rubles),
Kotoku-in Shrine , entrance fee is 200 yen (120 rubles).
It is necessary to get acquainted with Japanese super technologies: take a ride on a high-speed bullet train shinkansen (one-way ticket from Tokyo to Kyoto costs 13,800 yen, about 8,400 rubles), as well as an unmanned train on a magnetic cushion.
Experience traditional culture: samurai swords, Japanese kimono, tea ceremony and Kabuki theater (from ¥14,000, ~ 8,500 rubles)
Visit gardens and parks: Hamarikyu in Tokyo (entrance fee ¥300/175 rubles, price includes free audio guide in English), Arashiyama Bamboo Forest in Kyoto .
And visit museums: the world's first museum of digital art MORI Building DIGITAL ART MUSEUM , Miraikan Museum of the Future.
Where to live?
You should book accommodation at least 3-4 months in advance, and even earlier if you plan to visit the country in high season, when the cherry blossoms bloom.
You can save money by staying in hostels or capsule hotels. This is Japan – everywhere is clean and comfortable. Don't worry about your belongings: in hostels and capsule hotels they will be stored in a separate storage room, to which you will have constant access.
A night in a nice hostel or capsule hotel costs from $ 30-40 per night, but for a three-star hotel you will have to shell out – prices start at $50-60 per night for early reservations.
How do I get a visa?
Japanese visas are free. You may obtain it by yourself at the Japanese consulates in Moscow, Khabarovsk, Vladivostok and Yuzhno-Sakhalinsk.
Standard list of documents: bank statement – you must have at least 100 thousand rubles on your account, program of stay in English or Japanese, address and telephone number of the hotel. The certificate of employment is not required.
The visa processing time is usually four working days from the moment the documents are submitted. There are usually no queues. Tourist visas can be opened for 15 and 30 days.
How much money should I take with me?
For food, transportation, and incidentals, you should budget at least $80-100 per day.
It is mandatory to have Japanese cash with you. To the surprise of many tourists in Japan, cards are not accepted everywhere. This is a kind of specificity of this country, where even salaries are still given in cash.
Foreigners with tourist visas can buy a JR pass (Japan Railway) online in their own country. It costs $277 for 7 days, $438 for 14 days, and $526 for 21 days. The JR pass gives you access to trains, buses and shinkansen. For subway and other companies you will need to pay extra. Subway travel in Tokyo can cost $1.5-4 per trip, depending on distance. There are also passes for 1-3 days, which can be advantageous if you travel a lot.
Lunch at a restaurant starts at $15 and dinner at $20. A trip to a fast-food place costs $8-10. It is not customary to leave a tip anywhere, in many places service charges are already included in the check. You will always get every last yen in change. When it comes to etiquette, remember that Japan is a small and expensive country with limited resources. It is best not to order more than you can eat, it would look very wasteful.
How many days to go to Japan?
The minimum trip length I recommend is 7 days, but if you can, 10 is better. Traditionally, first time tourists want to visit the cities of Tokyo, Kyoto, and Nara. If you make a smart itinerary and buy a JR pass, you can see a lot.
Passport, maps, money: What else should you take with you?
Clothing for the season, good and comfortable shoes. You may not take an umbrella. An umbrella will be available at any hotel for rent. If you are accommodated in a hostel, you can buy an umbrella for $2-3 at any street store.
You will need an adapter for the power outlet. The hotel will provide you with it, but in other places you need to take it with you or buy it in a store of electrical goods.
Insurance is compulsory. Japan is definitely not a country where you can save money on a policy. If you go to the doctor, the amount will be significant.
General medications can be bought at the pharmacy. They are a little more expensive, but the price is reasonable. The rest of the medicine is better to take with you.
Planning a trip to Japan and don't want to spend time organizing? Join my travels.