Excursions in Phuket in 2022 – prices, reviews, description
Looking for information about Phuket excursions in 2022 ? In this article you will find prices, reviews and descriptions of Phuket excursions – both trips around the island and surrounding areas, as well as tours to other parts of Thailand.
How to save on Phuket excursions in 2022
Phuket in 2022 is one of the most popular tourist destinations in Thailand – not surprisingly, you can find excursions and tours to suit all tastes. Most trips are associated with natural beauties – islands, jungles, beaches, caves.
All tours of Phuket can be divided into several categories:
Entertainment shows and attractions on the island
Excursions to the islands around Phuket.
Active recreation (diving, snorkeling, etc.).
Excursions to neighboring regions of Thailand and other countries
The cost of tours in Phuket for children is usually 10-15% lower than the price for adults.
A small video about the excursions in Phuket, which you can go with children:
Where to buy an excursion in Phuket
There are several options where to buy an excursion in Phuket:
From a hotel guide
A travel agency (Thai or Russian).
On the internet
I will tell you more about each option.
Tourists who come to Thailand on a tour from Russia, more often buy tours in Phuket from a hotel guide, because they think it is more reliable.
In fact, the major tour operators and local agencies have the same quality tours. Sometimes they and others just to gather a group for an excursion, and organizes and conducts its Thai tour operator. In this case, the hotel guides tours are always 2-3 times more expensive than any street agency.
The second option to buy a tour in Phuket – to apply to one of the street agencies. There are Russian agencies opened by our compatriots; there are local companies where they do not always speak Russian.
We usually book tours is in street agencies in Phuket, as prices are always lower, and the choice is greater. If insurance is important to you – be sure to ask if it is included in the price of the tour.
The third option – buy a tour on the Internet. The advantage of this option is that it can be done even before the trip to Thailand. From our experience, the prices for tours in Phuket on the Internet and local agencies are about the same.
It is necessary to pay in advance only 15-20% of the cost of the tour, and the rest – directly to the guide after the tour.
As confirmation of booking you will receive an email ticket. Some of the most popular sites in Russian for online booking tours in Phuket:
What excursions should not be taken in Phuket
There are several free excursions or shopping tours on the island – to a crocodile farm, a pearl factory, a snake farm and others. I do not recommend taking them unless you plan to actively shop.
Many tourists who have visited Thailand in 2022, leave negative feedback about these excursions. The pleasure of these trips you will not get, because most of the time you will be offered to buy things in the stores, which will be driven around. Often the same items can be found in markets and stores in Phuket at lower prices.
In what language to buy the tour
Excursions with Russian-speaking guides usually cost more than tours in English. If you do not speak English well, do not hesitate to take a Russian-speaking guide. But if you understand English well, you can save a few dozen dollars.
Note that on some tours of Phuket, Russian-speaking guide is not necessary at all – for example, if you go scuba diving or sunbathing on the beach.
Description, prices and reviews of popular excursions in Phuket.
In this section you'll find descriptions, prices and reviews of the most popular excursions in Phuket in 2022.
Phi Phi Islands.
Phi Phi is a famous island resort in Thailand, 40 kilometers from Phuket. On the Phi Phi Islands are organized cheap one-and two-day excursions from Phuket, you can buy in any travel agency. Program excursions for 1 and 2 days are not very different, but among the tourists more popular two-day trip.
The tour program includes visits to several islands of the archipelago, Viking Cave, a beautiful lagoon, monkey beach, the famous bay of Maya Bay, as well as an overnight stay on the largest of the islands of Phi Phi Phi.
Tour price from Phuket to the islands of Phi Phi Phi:
For 1 day: 1300 baht
For 2 days: 3300 baht
Video of Phuket sightseeing tour to the islands of Phi Phi Islands:
Khao Lak
Tour from Phuket to Khao Lak region deserves good reviews from tourists in 2022 . This tour will appeal to nature lovers: the tour program includes a visit to a temple and a zoo with monkeys, ride an elephant through the jungle, river rafting on bamboo rafts, visiting fruit market, turtle farm and swimming in a waterfall.
Khao Lak Adventure Tour price from Phuket: 1000 Baht
Similan Islands
The Similan Islands are a beautiful national park 100 kilometers from Phuket, consisting of several small islands. This sightseeing tour is suitable for diving and snorkeling fans as well as for those who like to swim and sunbathe on the white sand beaches.
Standard day tour includes a stop for snorkeling and visiting two white sand beaches. About diving need to learn separately. According to the reviews of tourists this tour is one of the most beautiful that can be bought in Phuket.
The cost of an excursion from Phuket to Similan Islands in 2022: 1900 baht.
Prices for other Phuket excursions in 2022
In this section you will find information about the prices of all Phuket excursions in 2022. For convenience, they are divided into several categories. In the column "prices" are the lowest prices that we were able to find among all the tour agencies in Phuket. The cost is listed in Thai Baht.
Prices for sightseeing tours in Phuket
There are few sights on the island itself, but there are attractions and entertainment for tourists. Inexpensive excursions in Phuket, such as the zoo and 3D illusion museum, are great for visiting with kids.
| | |
| --- | --- |
| Island Viewing Tour. | 1200 |
| Tiger Zoo | 800 |
| Zoo | 500 |
| Thai Boxing | 1600 |
| 3D Illusion Museum | 500 |
| Helicopter flight over Phuket (10 minutes) | 3500 |
| Helicopter flight (30 minutes) | 7900 |
A video of helicopter flight over the island:
Local attractions also include 6-7 evening shows and performances. There are big shows about the history and traditions of Thailand, there are interactive shows, transvestite shows, and shows for adults. The price for such evening performances ranges from 450 to 1600 baht.
The cost of tours with active recreation
This category includes entertainment and attractions for those who prefer active recreation.
| | |
| --- | --- |
| Rafting | 1000 |
| Safari | 600 |
| Jet skiing (20 minutes) | 2600 |
| Horseback riding | 1000 |
| Bungee jumping from 60 meters | 1650 |
| Sea fishing | 1200 |
| Lake fishing | 2450 |
| "Hanuman's flight" (rope park) | 1800 |
| ATV riding | 900 |
| Waterpark | 1200 |
| Wakeboarding | 1600 |
| Extreme amusement park | 2250 |
| Diving | 3900 |
Video about the attraction "Flight of Hanuman":
The price of excursions to islands near Phuket in 2022
There are many beautiful islands and archipelagos around Phuket, where interesting excursions are organized at affordable prices.
| | |
| --- | --- |
| Phi Phi | 1300 |
| Krabi | 2000 |
| Surin Islands (5 islands) | 2700 |
| Similan Islands | 1900 |
| Coral Island | 1000 |
| James Bond Island | 1400 |
| Racha Island | 1000 |
| Tachay Island | 2600 |
| Racha, Coral and Myton Islands | 1500 |
| Private Maiton Island | 2500 |
Photo: Phuket's most beautiful excursion – Similan Islands
Tour prices from Phuket to other regions of Thailand
Less popular, but also worthy of attention trips to other regions of Thailand. Good reviews get tours to Krabi, Khao Lak and Khao Sok, but the other destinations are not very common, as they are independent resorts.
| | |
| --- | --- |
| Krabi province | 5500 |
| Khao Lak | 1000 |
| Khao Sok National Park | 1600 |
| Khao Sok + Cheolan Lake | 1600 |
| Samui | 7900 |
| Bangkok | 6800 |
| Singapore | 22000 |
| Kuala Lumpur | 13500 |
Khao Sok National Park video:
Useful information about Phuket and Thailand
What reviews can you leave about the excursions you visited in Phuket in 2022? Your information will be useful for tourists who are planning a vacation in Thailand.
The 9 best excursions in Phuket
Want to learn about the most interesting places in the Thai resort from a Russian-speaking guide? Here are descriptions and prices for 9 most popular excursions in Phuket. Learn what experienced tourists recommend!
First Date with Phuket
Description . A road trip around the island is suitable for anyone who is a first time visitor to Thailand and is not yet familiar with the culture and traditions of this country. In 5.5 hours you will visit the most iconic places of Phuket, admire the majestic colossus of the Big Buddha, visit the mountain of monkeys and feed the giant animals at the elephant farm. The guide will talk about the history of Thai ethnicity, Buddhist rituals and the royal family.
Price . For a group of 1-4 people, $128.
Tourist Reviews . Those who have been on a sightseeing tour of Phuket, note that such a tour allows you to better navigate the island. Tourists like the fact that from the observation deck "Windmill" you get wonderful panoramic pictures.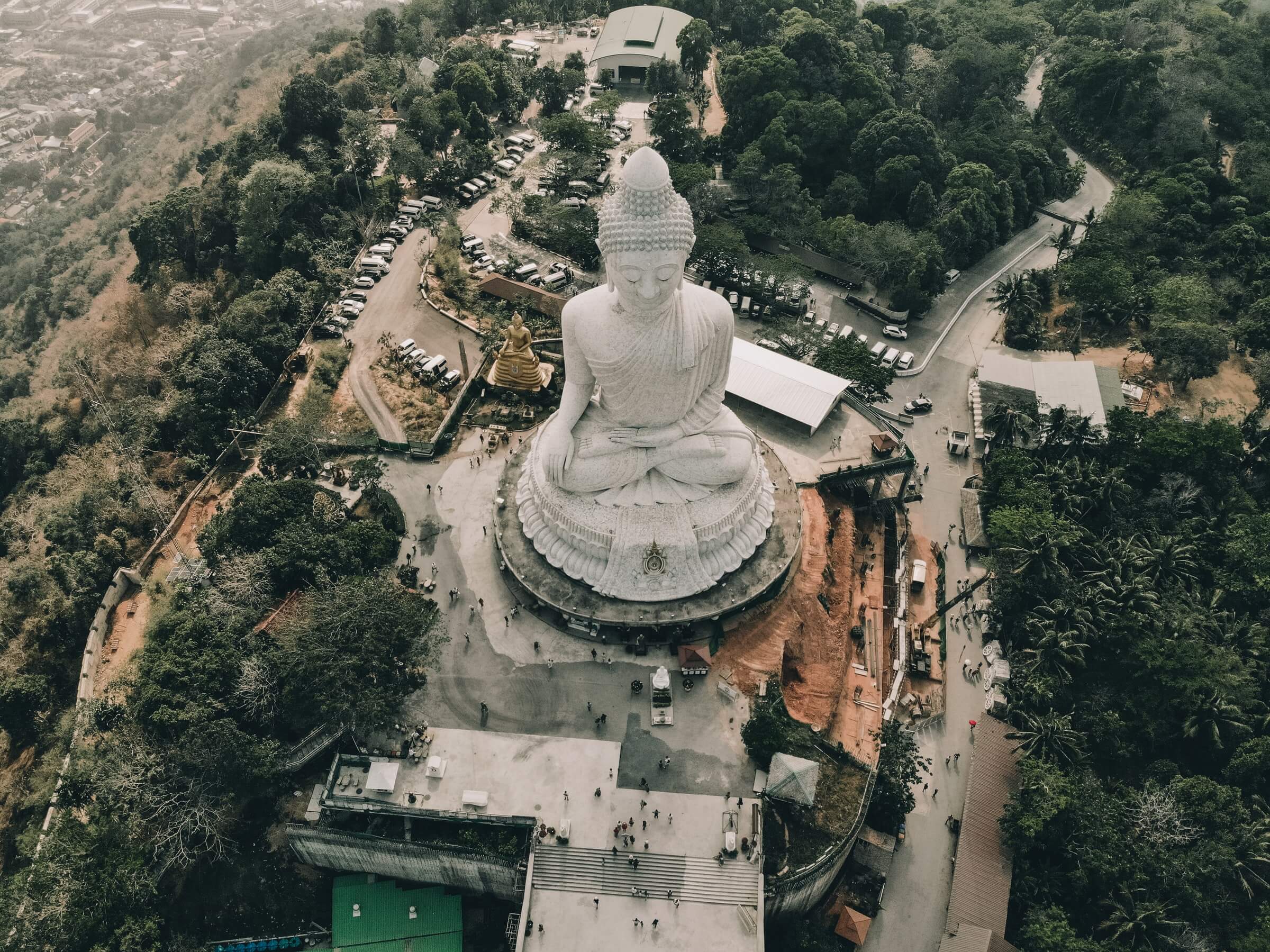 Admire the majestic colossus of the Big Buddha. Photo: _miltiadis_ / unsplash.com.
Phuket business cards
Description . A private car tour of Phuket is ideal for exploring the island resort. In 5 hours, you will visit several viewpoints and admire the views of the coast, see green hills and small islands, walk around colorful Phuket Town and hear the guide's stories about the mentality of the residents of the Land of Smiles.
Price . For 1-4 people – $120.
Tourist reviews . Most vacationers were very satisfied with the tour. Cognitive tour is good for parents with children or a small group of friends.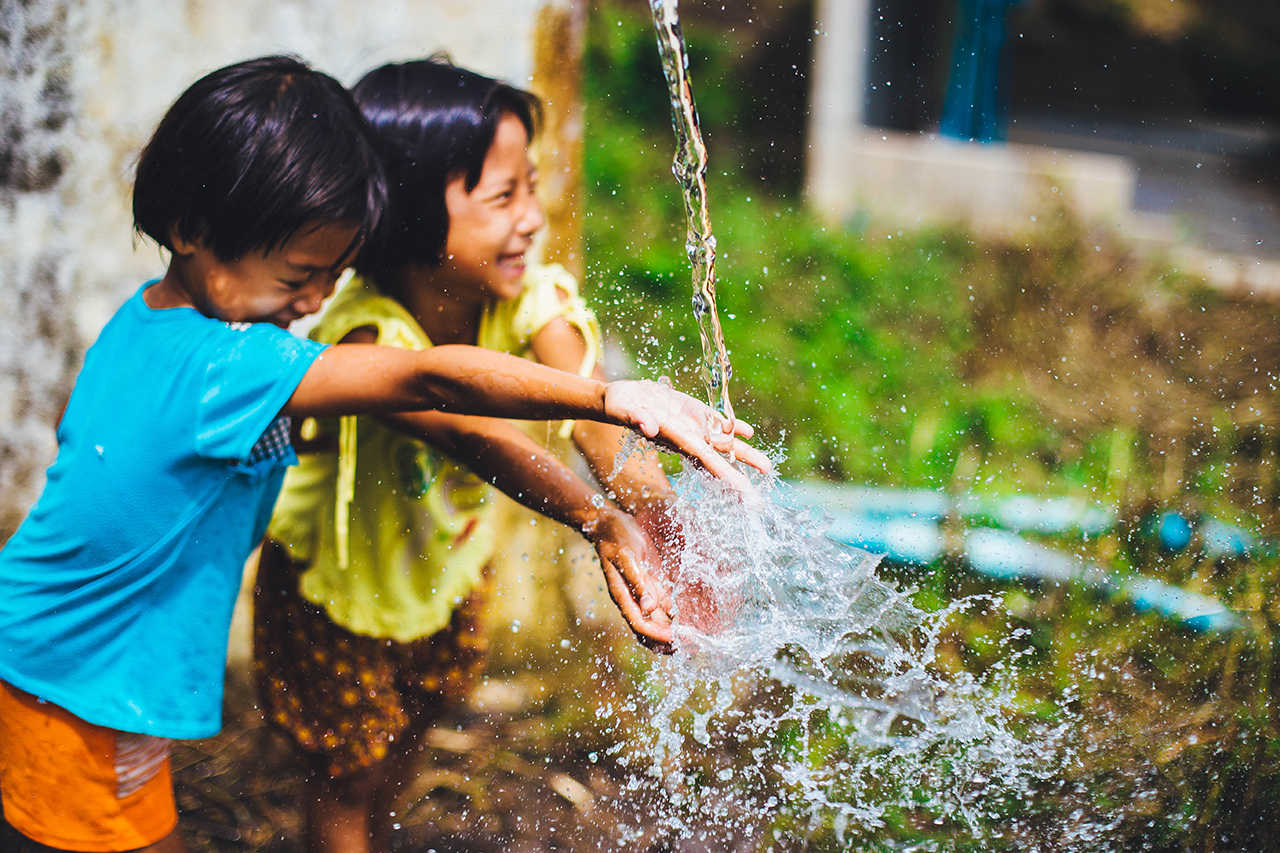 The Thais are very smiling! Photo: akeenster / unsplash.com.
The islands of Myton, Coral and Racha
Description . During an exciting boat trip you can visit three islands that are near Phuket. Each of them has its own characteristics. Myton is famous for its rich underwater world, Coral allows you to sunbathe on white sand, and Racha is known for its wonderful snorkeling lagoons.
Price . For an adult, it's $42. You don't have to worry about snorkels and masks! Snorkeling gear is included in the tour price.
Tourist Reviews . Tourists believe that the boat trip to the islands is one of the best Phuket tours in 2022. In addition to swimming in the clearest sea and beach relaxation, during the tour you can ride a "banana", scuba dive and taste delicious Thai cuisine.
Racha is known for its wonderful lagoons for snorkeling. Photo: Phuketian.S / flickr.com / CC BY 2.0.
Wonders of Phang Nga Province
Description . The 8-hour trip includes a visit to the Suwan Kukha temple caves, elephant rides, feeding monkeys and a boat ride through mangroves. The highlight of the tour are the sea gypsy houses standing on stilts. You will hear Thai legends, learn about the life of the indigenous people of the country, have lunch in a local village and take pictures of the sunset at Samet Nang Shee lookout.
Price . For an adult, $54.
Tourist Reviews . This is one of the best excursions in Phuket, during which you can spend the whole day in nature and really relax. Tourists warn that sometimes the monkeys behave cheekily. Take care of photo equipment, sunglasses and hats!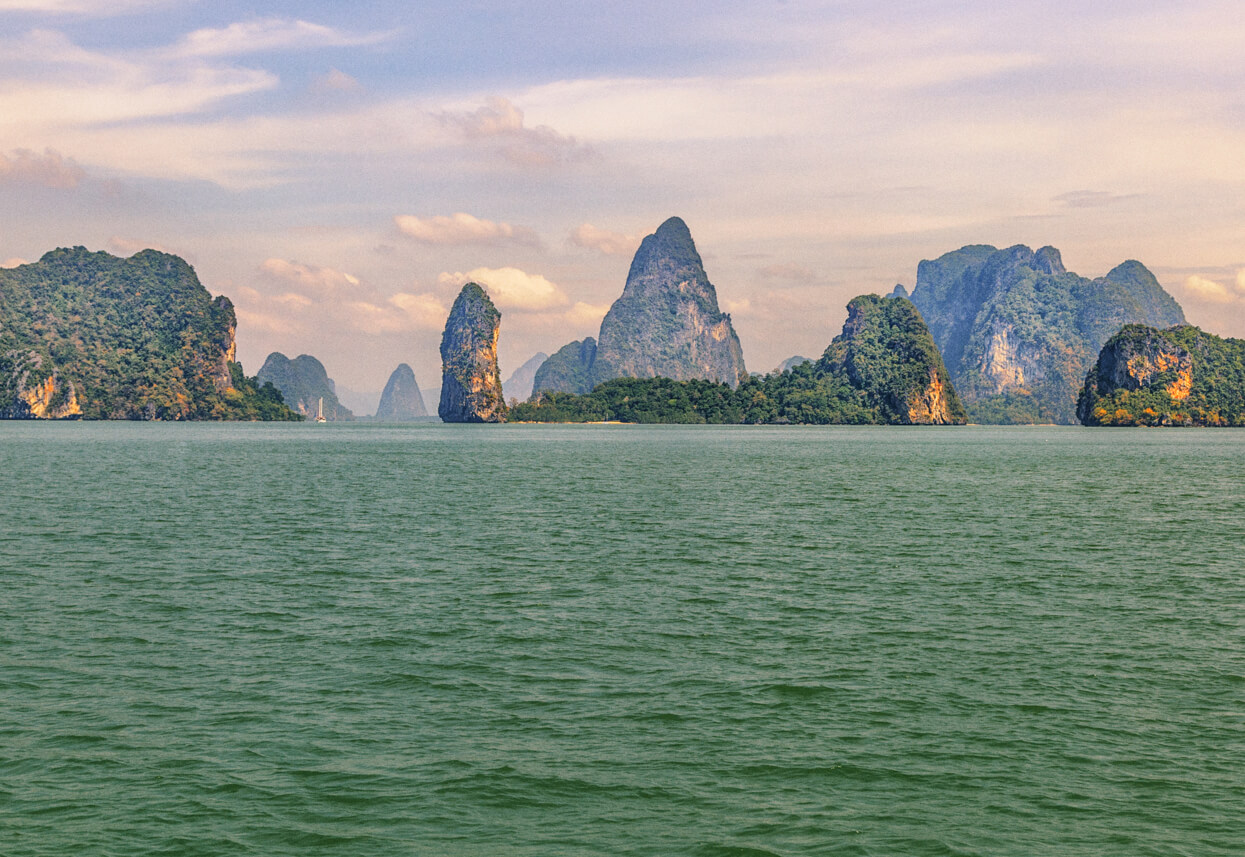 Phang Nga Bay. Photo: IRRphotography / flickr.com / CC BY-NC-ND 2.0.
James Bond and the other islands of Phang Nga
Description . A group tour in Phuket is suitable for those who want to explore the colorful islands of Phang Nga National Wildlife Refuge. The busy trip lasts for 9 hours. You will visit the Muslim village of Panyi, the small island where the shooting of the famous James Bond movie took place, and the cozy beach of Naka Island.
Price . For an adult, $63.
Tourist Reviews . If you are not afraid to travel by water, the tour will bring a lot of fun. According to reviews, tour participants were impressed by the stalactites in the cave, the emerald lagoon of Panak Island and lunch at the sea gypsies.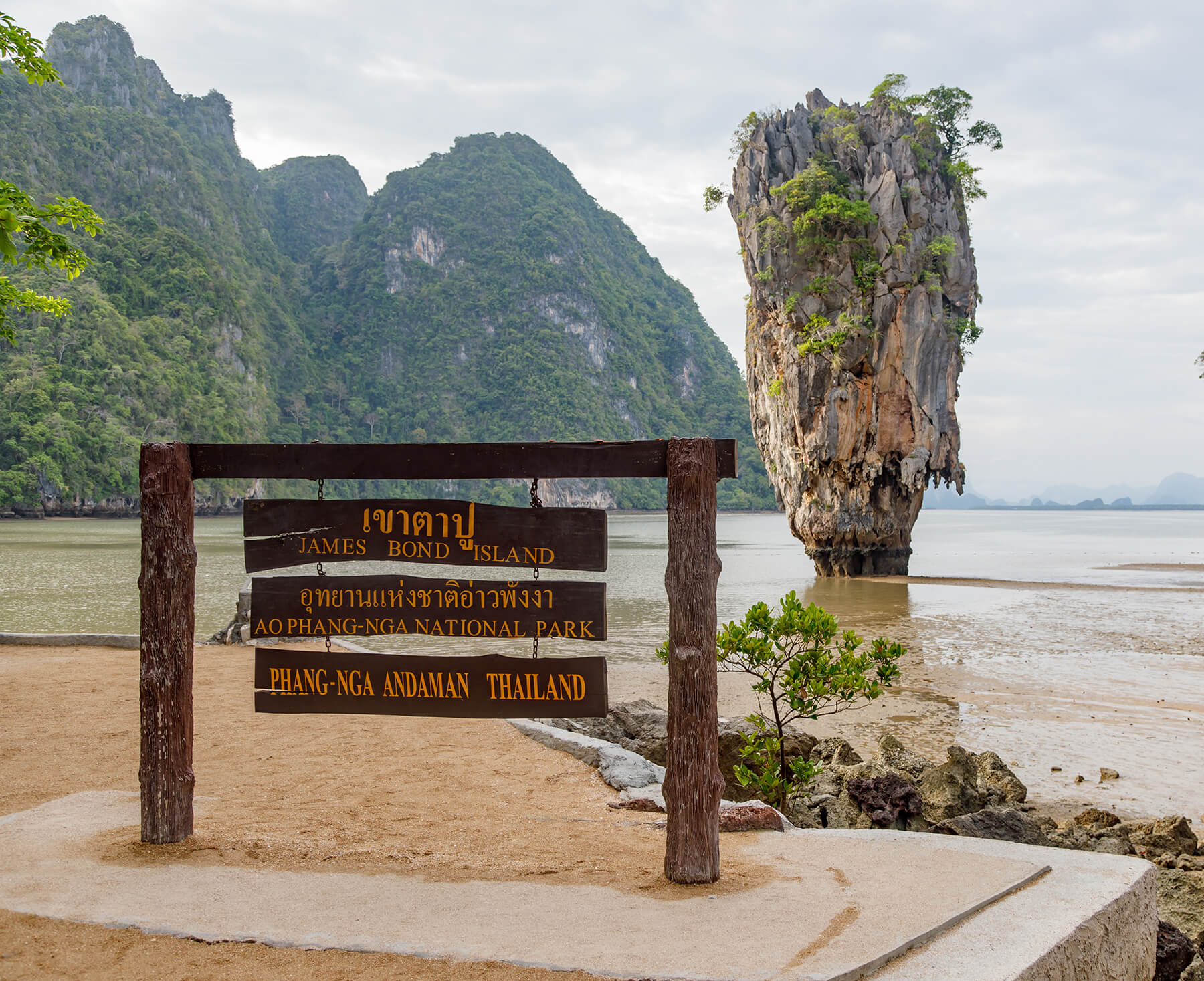 James Bond Island (Tapu). Photo: CEphoto, Uwe Aranas / wikimedia.org.
Khao Lak National Park.
Description . This unique tropical reserve is located in a hilly area near the beaches of Khao Lak. The spectacular jungle adventure lasts 9.5 hours. Tourists are shown a turtle farm, a waterfall, a fruit market and a monkey temple cave. You'll hear exotic birds sing, learn where pineapples grow and how rubber is harvested.
Price . For an adult, $70.
Tourist Reviews . Lovers of outdoor activities enjoy rafting on bamboo rafts and elephant rides.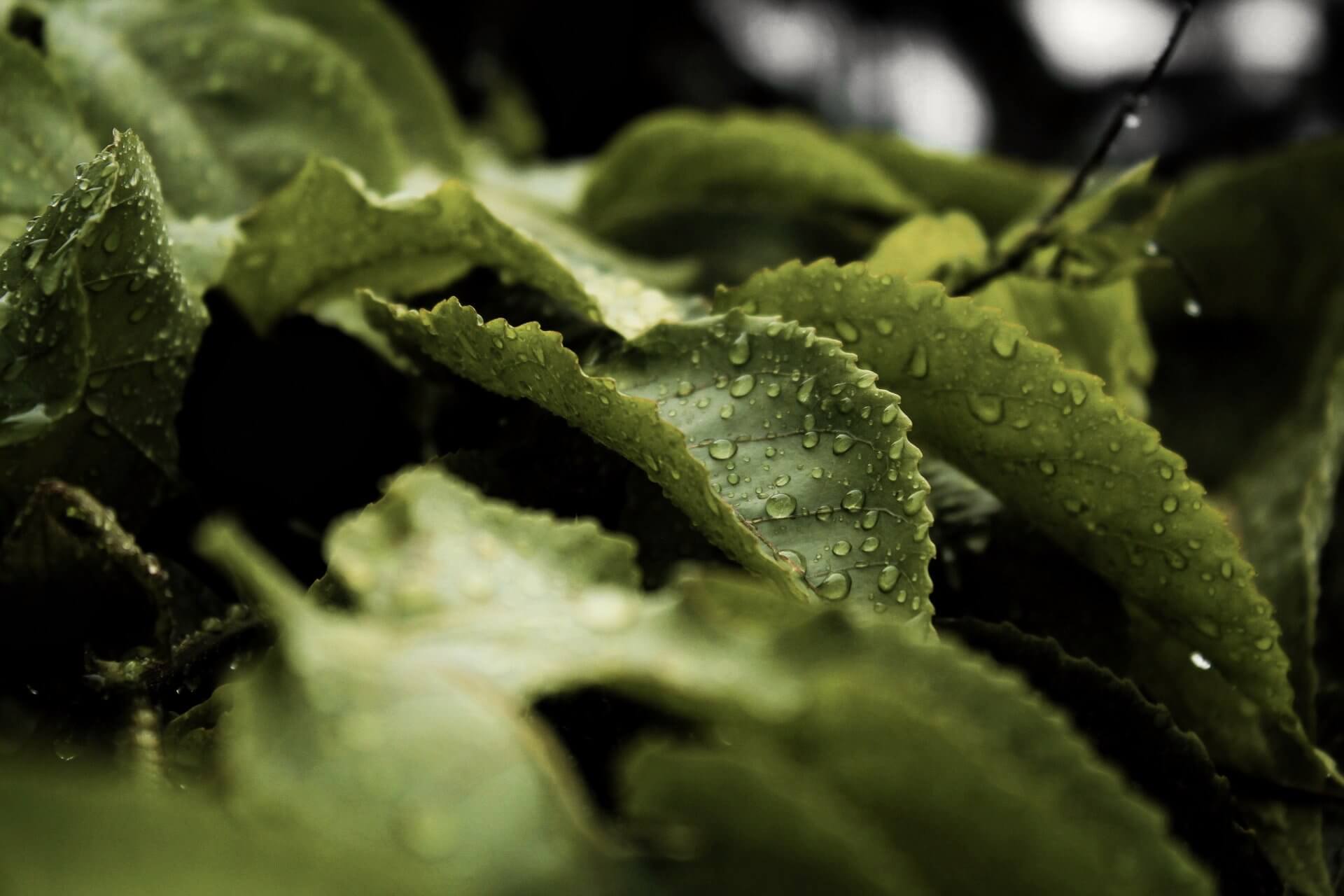 The jungle adventure lasts 9.5 hours. Photo: Rojs Rozentāls / flickr.com / CC BY-SA 2.0.
Khao Lak Safari from Phuket
Description . A Phuket bus and walking tour is the most budget-friendly way to visit Koa Lak National Park. See pristine tropical jungle, swim under waterfall jets, visit a turtle farm and a mini-zoo where rare animals and birds are kept.
Price . For an adult, it's $45.
Tourist Reviews . A trip to the reserve is enjoyed by wildlife lovers. Vacationers enjoy feeding monkeys, riding elephants and rafting on bamboo rafts.
Jungle Flights.
Description . Flying Hanuman amusement park will appeal to those who love extreme entertainment. White water rafting, jungle rafting and rappelling are just a few of the attractions on offer. Two hours will fly by without you noticing!
Price . For an adult, $90. Safety helmets and harnesses are free.
Tourist feedback . Many tourists liked the fact that you can go on a tour of the park with children. Some complain that the program is quite simple and the cost of the tour is overpriced.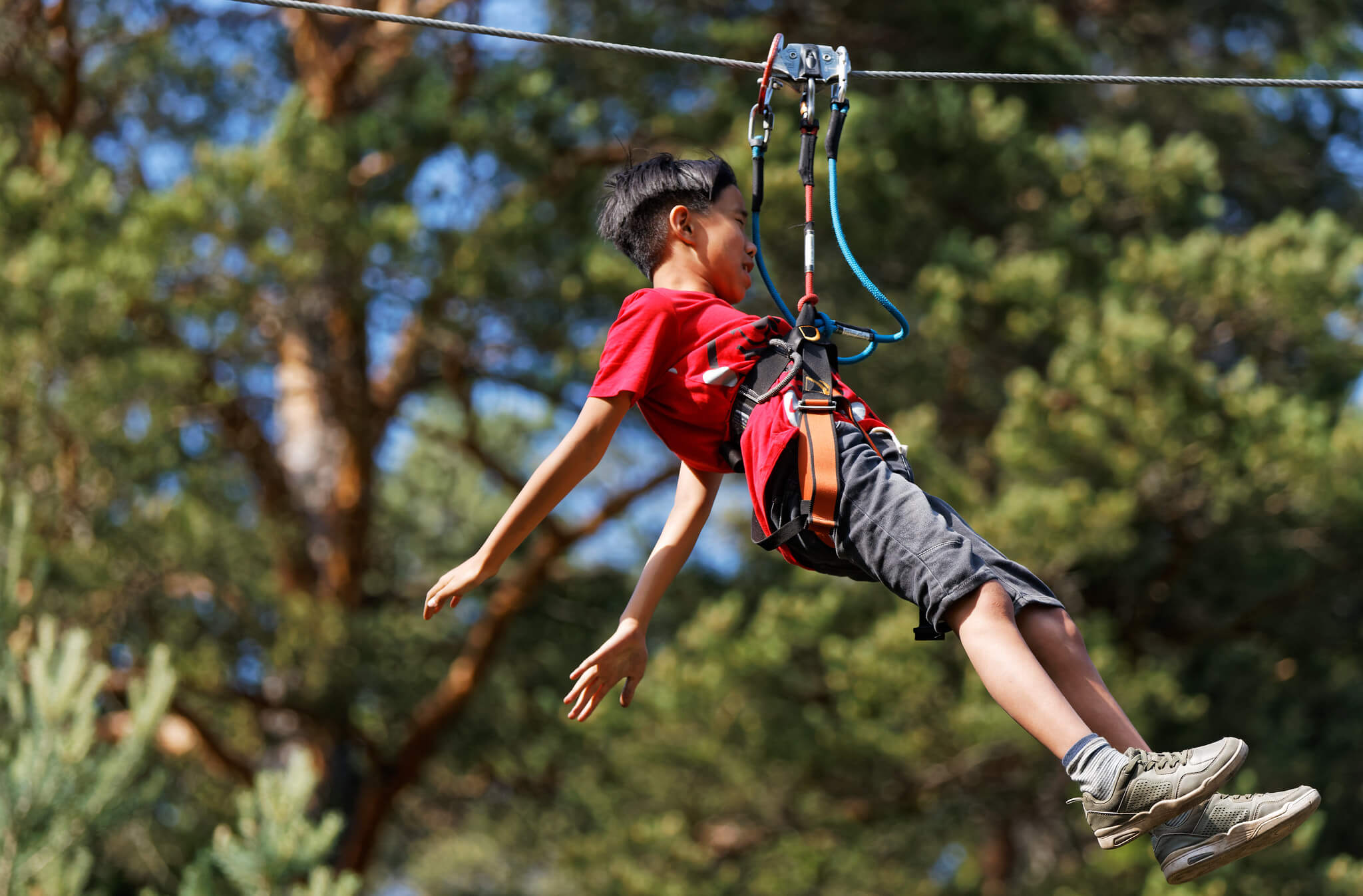 You can go rafting, flying over the jungle and rappelling on ropes. Photo: Viktor_K79 / flickr.com / CC BY-NC-ND 2.0.
The beaches and underwater world of the Similan Islands
Description . The picturesque archipelago is considered one of the most beautiful places in Thailand. Since 1982, the territory of the islands has been declared a marine reserve. During a speedboat trip, you will see quaint granite cliffs, rainforests, pristine beaches and clear sea.
Price . The excursion to the Similan Islands from Phuket for an adult costs $99. The price includes lunch and snorkeling gear.
Tourist reviews . The coral reefs of Similan are a dream for divers and snorkelers to observe the underwater world. Tour participants enjoy relaxing on the beaches and feeding sea turtles.
Holiday in Phuket: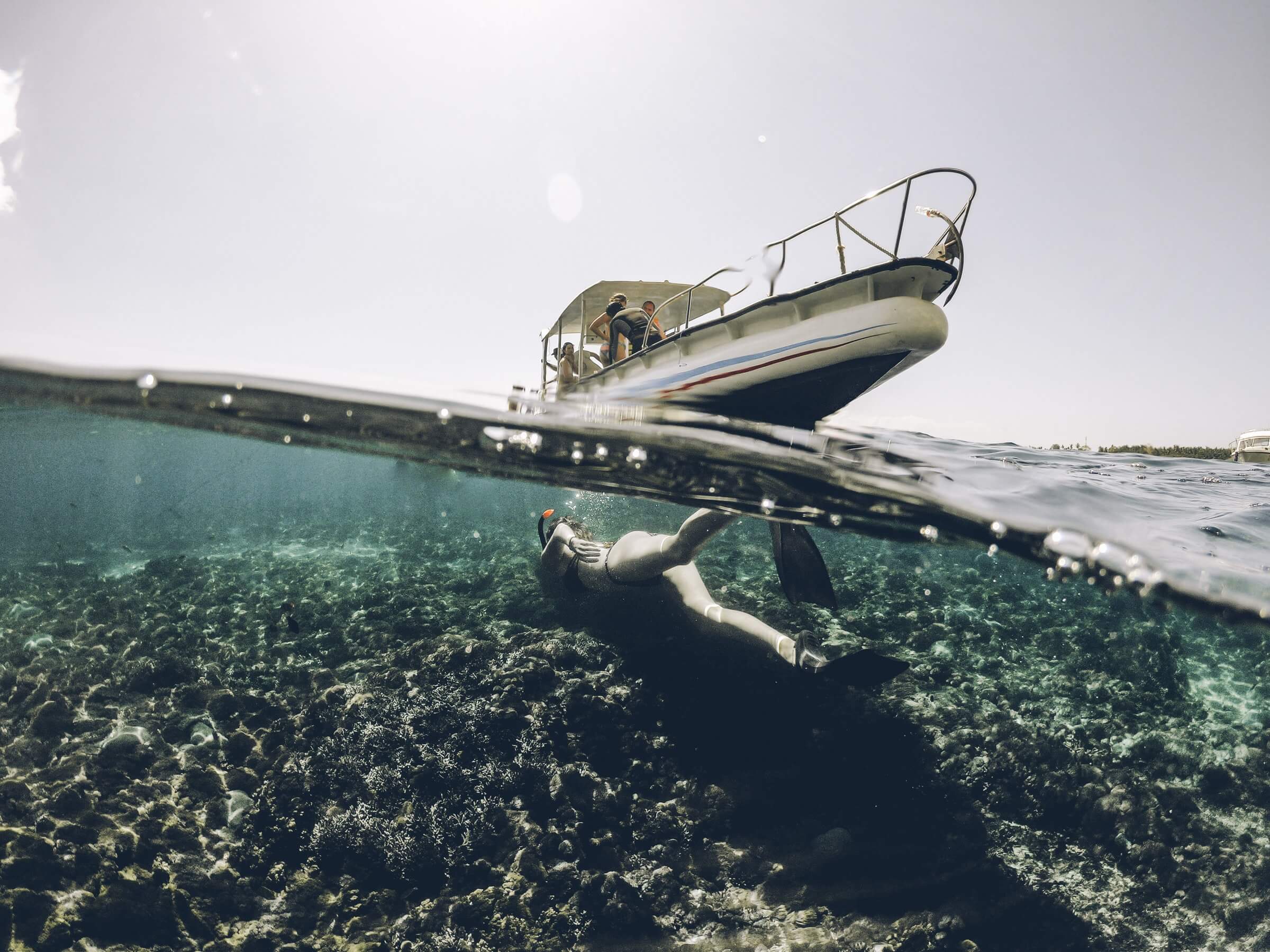 On a speedboat trip, you'll see pristine beaches and a clear sea. Photo: davidhenrichs / unsplash.com.
Tips
Buy excursions only from agencies that have a good reputation – a website on the Internet and positive reviews of tourists. Reputable agencies usually do not take pre-payment.
Check with the organizers – what exactly you pay, and what is not included in the price of the tour. Always carry cash with you. As a rule, for drinks, food and attractions, such as feeding the animals, will have to pay extra.
Accept if you are asked to leave early in the morning for a tour. Early departure avoids traffic jams and queues near iconic attractions.
Phuket is hot at any time of year. For excursions, dress lightly. Athletic shoes are more comfortable than sandals. To visit the temples need clothing that covers the shoulders and knees. Take on the road a hat, sunglasses, sunscreen and plenty of drinking water.
According to Thai law, foreigners can not work as guides and excursions. For violation faces a heavy fine, imprisonment and deportation from the country. All Russian-speaking agencies have to adjust to the general rules. Do not be surprised if on the bus, except for Russian-speaking guide traveling Thai. He is officially considered your guide.
Many tourists are interested in prices for tours from Phuket to Singapore. A two-day air tour to the city of the future costs from $400. The price depends on the selected hotel. The program includes a visit to Merlion and Universal Parks, Chinatown and Little India, Sentosa Island, and a walk along Orchard road. A visa is required to travel to Singapore, so an excursion must be booked in advance.