How to get from Prague to Kutná Hora (Kostnice)
With this step-by-step guide, you'll learn how to get from Prague to Kutná Hora by public transport yourself and get all the information about the route distance, travel time and ticket price.
The distance between Prague and Kutna Hora is only 77 km, and you can cover this route by direct train, bus, rented car. There are also year-round excursions from Prague to Kutna Hora.
To understand the cost of travel, the Czech crown exchange rate for 2020 is: 1 krone = 2,8 ruble, 1 euro = 25 kronor.
From Prague to Kutna Hora by train
Name of station and address: Prague Main Railway Station (Praha hl.n.).
Name of arrival station and address: Kutná Hora Main Railway Station (Kutná Hora hl.n.)
Travel time (how far): 53 minutes
Ticket price from: 115 CZK one-way
Direct train: yes
Before your trip be sure to check the train schedule on the official website of Czech Railways. You can buy tickets right before departure at the ticket office of the main railway station or online. I would advise to buy tickets at the ticket office immediately there and back – it will be cheaper. You will be sold a ticket for your destination, so you can take any direct train back and forth.
How do I find tickets at cd.cz? At the point of departure enter Praha hl.n., at the point of arrival enter Kutná Hora hl.n. Indicate this station in Kutná Hora, because most trains go to it. Below you can see a screenshot of the results of the search for tickets on the website. For example, we set the departure at 8 am. As a result, we got a train at 8:03. The travel time is 53 minutes, the ticket price is 115 CZK one way (the price is current for 2020). This winter, direct trains (Bez přestupu) from Prague to Kutná Hora run every 2 hours.
After buying a ticket you will need to go to the departure board at the station and find your way, which appears on the board about 10-15 minutes before departure.
Your actions on the platform are as follows: walk up to your train, sit in any seat in your class carriage, and that's it. During the movement the controller will come up to you and stamp your ticket.
Why did I say to go exactly to the railway station Kutná Hora hl.n.? Because it's the main railway station in Kutná Hora, where most direct trains go and where the closest walk is to the ossuary.
On the map, the church with the ossuary is marked as the Chapel of All Saints with the ossuary (Kostnice Sedlec), and next to this place you will see another attraction – the Church of the Assumption of the Mother of God. But the most beautiful part of Kutná Hora, St. Barbara's Cathedral, will have to be walked on. The distance from the ossuary to the cathedral is 3 km or about 50 minutes at a leisurely pace. But you will see the whole city, you can go to viewing platforms and eat in inexpensive local restaurants. The coolest viewpoint for photos is in the park at the Church of St. Jakub.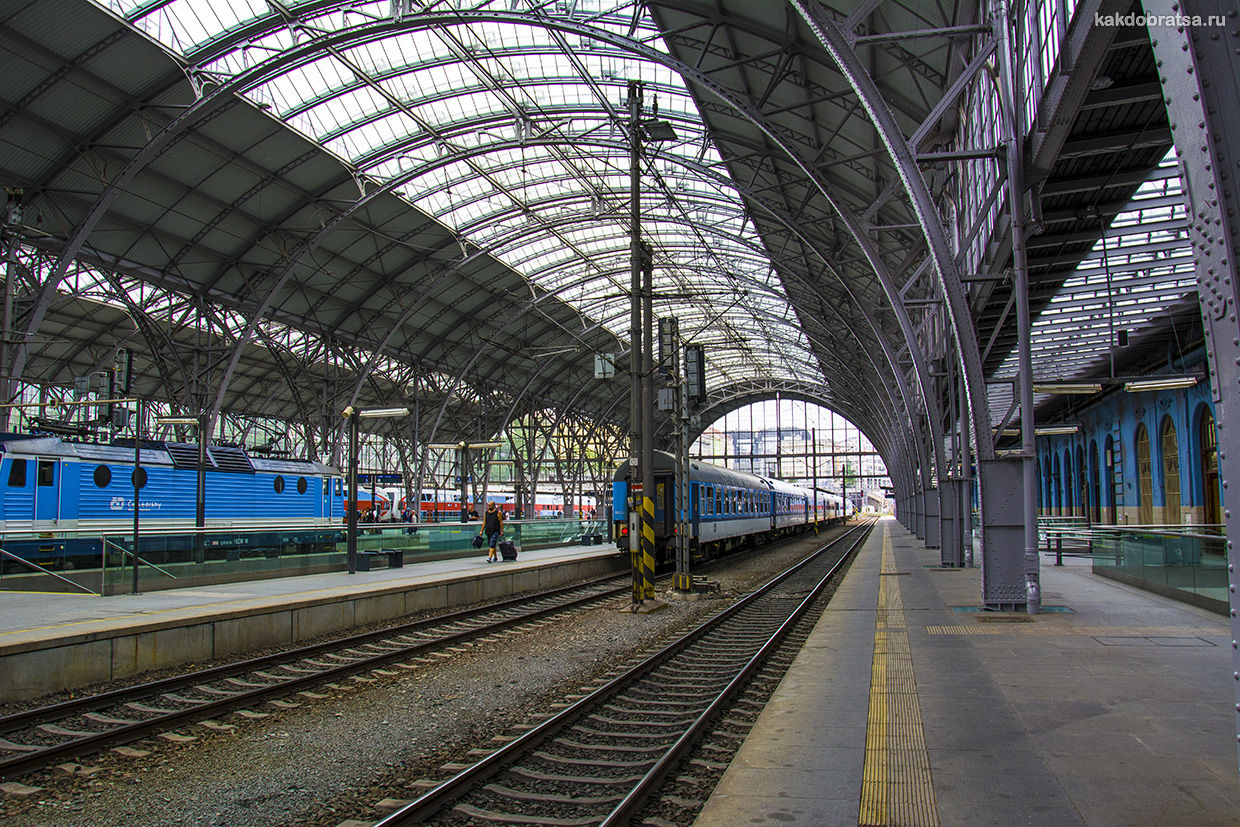 From Prague to Kutna Hora by bus
Name and address of bus stops: Praha Háje (Prague Metro Line terminus)
Name and address of arrival stops: Kutná Hora Bus Station (Kutná Hora,,aut.st.)
Travel time (how long to go): 1 hour and 40 minutes
Fare: 69 CZK one-way
Bus companies operating in this direction: Local companies
I wouldn't recommend taking a bus from Prague to Kutna Hora because the travel time is twice as long as by train. Also, the buses leave from an inconvenient stop on the outskirts of Prague.
Excursion from Prague to Kutna Hora
Kutna Hora is a very popular place because of the ossuary, so many tour companies take tours there all year round from Prague. Also included in the standard tour is a visit to the impressive castle Czech Sternberg.
You can buy a group tour in Russian "Kutna Hora and the Czech Sternberg Castle" online at the reliable website Weatlas for €30
If the Weatlas site is all booked up, the same tour is sold on Tripster for €29. The tour includes visits to the same places: a group tour in Russian, a visit to the castle Český Šternberg, Kostnice, the historical center of Kutná Hora with the temple of St. Barbara. The free time in the city is 2 hours, enough for lunch and a photo shoot.
From Prague to Kutna Hora by car
If you decide to travel by private car from Prague to Kutna Hora, take a driving license and some cash with you on the trip.
I can recommend Myrentacar website for car rental in the Czech Republic, where you can search for a car from local rental companies and rent a car without a credit card and a high deposit. Rental prices start at €11/day.
The rental car is suitable only for experienced drivers who know how to navigate in a new area. But, thanks to the car, you will have freedom of movement, and you can still go to interesting places on the way, where there is no tour. The main thing when traveling – do not break and obey the rules of the road, which are slightly different from Russia.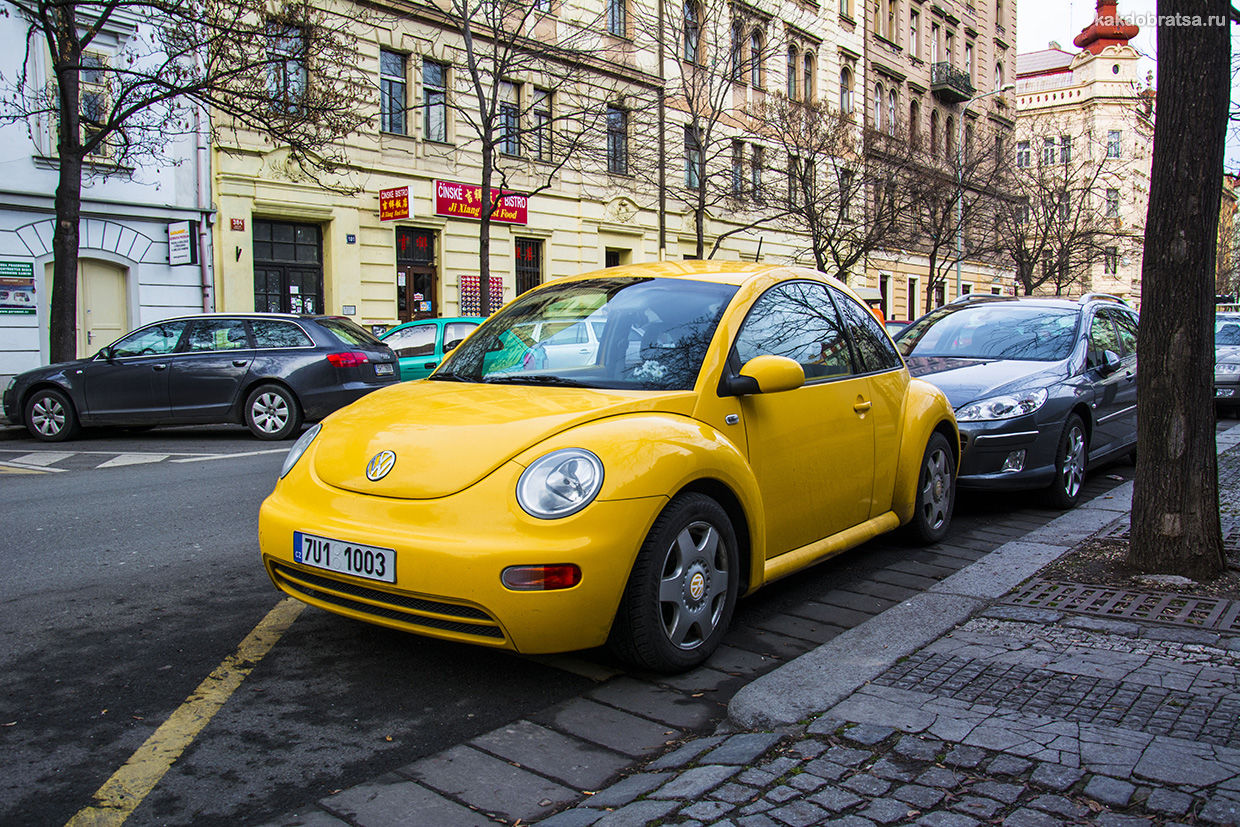 It may come in handy!
Hotellook – a hotel search engine that checks discounts and prices on 60 booking sites (Bucking, Ostrovok, Agoda, Hotels.com, etc.). Save up to 50%!
Book a comfortable cab transfer from any airport in the world at a reliable website at a fixed price.
How to get to Kutna Hora from Prague by train, bus, cab
Kutna Hora – how to get from Prague on your own? This question worries most tourists who have decided to explore the city's main attraction – the famous Czech ossuary. To give a complete answer, it should be noted that the distance between these settlements is about 80 km, so tourists have at their disposal several options for transfer – railway transport, bus and cab. Let's consider each of them in detail.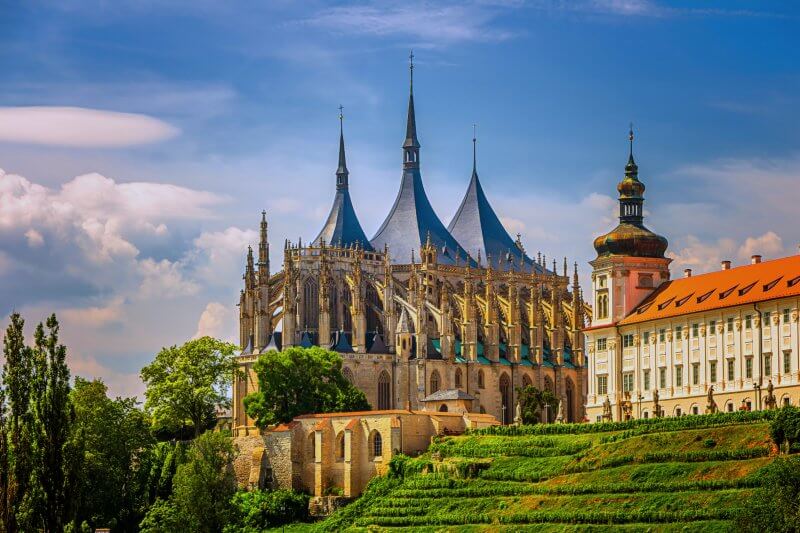 About Kutna Hora
Kutna Hora, also known as Kuttenberg, is a small district center located in Central Bohemia. The history of this provincial town began back in the middle of the 13th century with the discovery of silver ore deposits, and it developed so rapidly that as soon as 100 years later, it was able to rival Prague. But Kutna Hora was almost completely destroyed during the Hussite wars, and by the 16th century it was in decline. Unfortunately, it never regained the title of the main silver mine of Europe, but this did not prevent Kutna Hora from becoming one of the most visited places in Bohemia. Nowadays there are several unique places of interest here which are well known outside of the country.
Getting to Kutná Hora by train
If you do not know how to get from Prague to Kutna Hora on your own, use the Czech Railways. This way is considered not only the fastest but also the most convenient.
The train Prague-Kutna Hora runs from 6 am till 10 pm with 1-2 hour intervals (06:04, 08:04, 10:04, 12:04, 14:04 and then every 60 minutes until 22:04). The trip takes about an hour, which passengers spend in clean and comfortable compartment cars with toilets. In addition to the direct flight there is a variant with a transfer in Kolín, but in this case the trip will be longer.
The trains leave from Praha hl.n., the main station in Prague, and go to Kutna Hora hl.n., the main station in Kutna Hora. Stations on this route are not voiced, so you must follow the names of the stops yourself. To this end, each carriage has an electronic screen on which the current stop is displayed. In addition, you can ask the controller to warn you in advance if you are approaching your destination.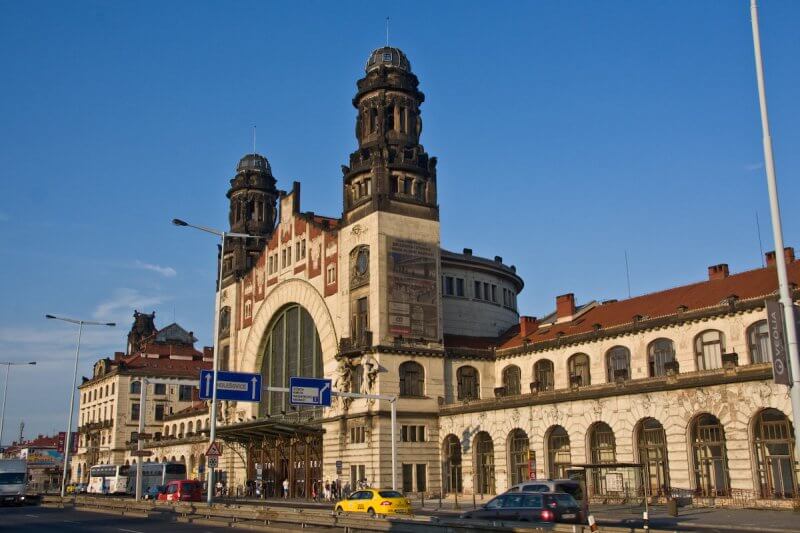 Prague railway station
Once you know how to get to Kutna Hora on your own by train, you need to buy a travel card. There are several ways to do it:
Online at the official website of the railway – https://www.cd.cz/en/;
At the train station – in special machines or at the "Domestic departures" booking office, which you can find by the Tickets signs;
From a conductor – in this case the fare is much more expensive.
Tickets cost just over €4 one-way. Because they are valid for the whole day and have no concrete connection either to the train or to the time of departure it is better to buy tickets there and back.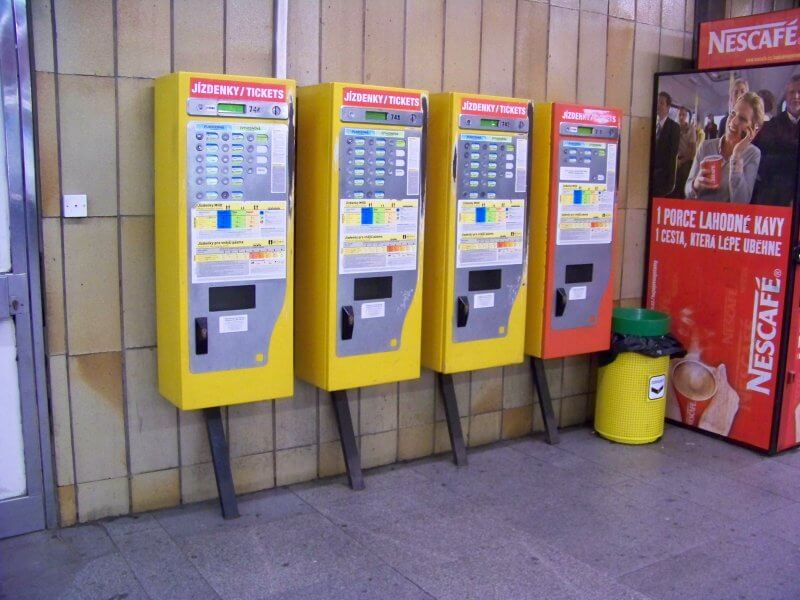 Ticket vending machines
You can find the number of the platform you need on the scoreboard. However, they only show the end stops, so those who go from Prague to Kutna Hora on their own should look for trains going to Brno. Tickets are checked after the departure of the train. Each ticket is not only checked, but also punched, so it is not possible to cheat the ticket inspector. As for the seats, you can take any seat.
In the city there are 2 more stations, but the trains to Prague depart only from the main station, so if you need to make a change.
On a side note! Tourists who have decided to go from Prague to Kutna Hora on their own say that the only disadvantage of this method is the remoteness of the railway station from Kostnica – it is separated from the main city attraction by more than 4 km. To solve this problem, take a local train, which for only 1 € will take you to your destination. And one more tip – in the low season most of the establishments open by 9am, so don't come here early in the morning.
Going to Kutná Hora on public transport
Those who are interested in how to get from Prague to Kostnice in Kutná Hora on municipal transport, we recommend taking route number 381. It runs between the capital bus station Háje and Kutná Hora aut.st. MHD station, built next to the Old Town.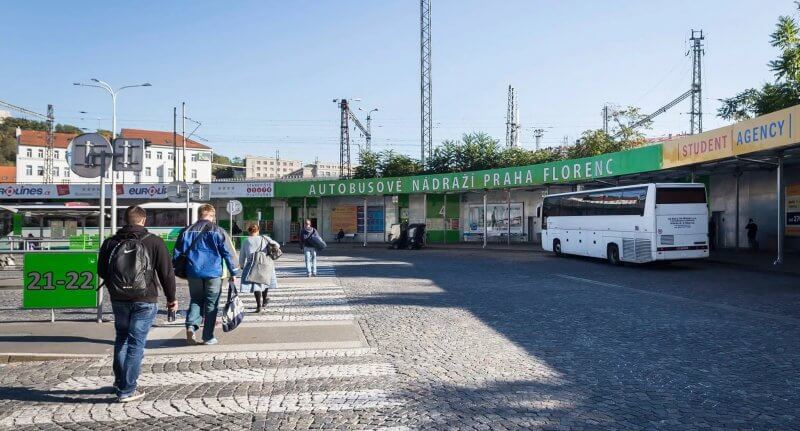 Háje Bus Station
The Prague-Kutná Hora bus runs daily from 6am to 10pm (06:00, 07:00, 08:00 10:00, then every 60 minutes from 12:00 to 20:00, 22:00). The trip takes 1.5 hours. One way fare is from 2.5 to 3.5 €. It is cheaper than the train, but you will have to take the metro to the bus station, which will incur additional costs. Tickets are sold only at the ticket office.
A side note! You can check the bus schedule at https://jizdnirady.idnes.cz/autobusy/spojeni/. Also note that some of them do not take a direct route. If you take such a bus you'll have to change 1-2 times.
Is it worth taking a cab?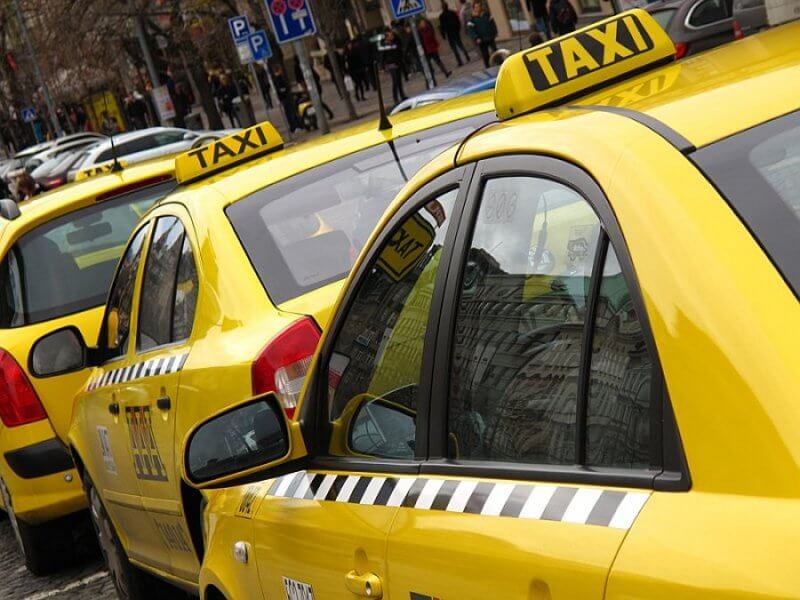 Tourists wondering how to get from Prague to Kutna Hora in the Czech Republic on their own often ask about cabs. This transfer option is considered the least popular. Firstly, it is quite expensive – for a one-way trip you will have to pay from 80 to 100 €. Secondly, the distance between the Czech capital and Kutna Hora is so small that it can be easily overcome by public or train transport.
Ordering a cab will be justified only if you do not want to waste time studying schedules and buying tickets, and if you are traveling in a small group or with your family.
The prices and schedules on the page are for May 2019.
Well, we have tried to give a comprehensive answer to the question, "Kutna Hora – how to get from Prague?". Use this tip and have a safe trip!
A short video about the trip to Kutna Hora.
Author: Olga Sheiko
Updated: 11 May, 2019 Kutna Hora (Czech Republic) – a city that has existed since the 13th century….
Updated: 14 Jul, 2019 The main mass of tourists who come to the Czech Republic, in the first…
Updated: 15 May, 2019 Prague Card is a discount card for tourists,…
Updated: July 30, 2021 Lugano is a city in Switzerland, spread over the lands of…