How much does food cost in Hungary and Budapest – full review
In this article, I give you the prices of food in Hungary 2022. First of all, they will be relevant for Budapest, as I lived most of the time just in the Hungarian capital. Prices in resort towns (on the coast of Balaton and in Heviz) are easy to calculate. You just need to add 10 to 50% to the Budapest price tag (depending on the category of goods).
Here is an updated version of an article I wrote in spring 2015 about food prices in Budapest. In January 2022, I updated and significantly added to the post. Due to price increases in the first half of 2022, I updated the article again in August – you are looking at the most recent version.
Cooking or eating out?
I started to look at the prices of food in Budapest during another trip, when the question arose of eating not only in restaurants and street food, but also at home. The apartment we had rented with friends had a good place for cooking. We rented it through Airbnb, and if you are not yet registered in the service, then there is a special discount for the first booking Airbnb, you can get 22 euros.
Four days out of six we cooked dinner at home and of course we bought a lot of different foods. Here's what was prepared: spaghetti in cream sauce with mushrooms, penne rigate with sweet peppers and leeks, and we also chopped vegetable salads, fried eggs with ham bought at the Budapest Central Market, and boiled young potatoes. I can't remember everything.
We cooked by ourselves so we wouldn't have to go out every day to restaurants where you can spend from 10,000 forints for a single dinner. Although the prices of food in Budapest are not as high as, for example, in Italy or France. So when asked whether to cook or go to restaurants, I would say this: a lot of cooking yourself, but do not forget to get acquainted with the local cuisine. It's good that there are places where you can satisfy your hunger for different budgets. For more about cafes and restaurants, see my article Where to Eat in Budapest. And about Hungarian specialties in my article What to eat in Budapest.
Grocery chains in Budapest
The issue is vast, so it will be devoted to a separate article. For now, I will say that in Hungary there are a large number of retail chains. The most familiar to the Russian person is Spar (photo of products below is made in one of Spar supermarkets).
There are also the following major retailers in Budapest: Tesko, Lidl, Penny, CBA, Aldi. They all offer a wide variety of food of all kinds from baked goods to meat and sausages. I have noticed only one peculiarity: each chain has a specific manufacturer. Take, for example, cheese and dairy products. In Penny, there are a lot of Sissy products, and in ALDI the producer Milfina is represented. Tesko sells branded dairy products.
I haven't noticed a big difference in price. Naturally, if it's not about any promotions. But if I'm walking around the city and I decide to buy a snack or a drink, I go to the first store of any chain I can find. But I will share a couple of my observations:
It seemed to me that in Spar the prices for products are higher than in other chains.
Aldi has very good pastry, although buns and bread are baked in almost all chains.
I usually go to Tesko when I need to buy groceries for a long time.
I try to buy fruits and vegetables at markets or from trays, in stores they often do not look good.
In CBA everything is more modest and the products often look "tired".
Once again, all observations are subjective. Want to share yours? Write in the comments.
Examples of food prices in Budapest
I will not translate all prices in rubles, so as not to confuse a large number of figures. In August 2022, 100 forints cost about 16 rubles. You can read more about Hungarian money in my article here.
Meat and Sausages
Ham (combsonka) 100 gr. – 699 forints.
Salami (szalámi) 1 kg – 2,990 forints.
Zakopane Szűzpecs Kabanos (delicious meat, which in no way translates into Russian) 1 kg – 2 460 forints.
Turkey ham (pulyka sonka) 150 gr – 990 forints.
Salami herz 70g – 329 forints.
Fillet of chicken (packed) 1 kg – 1499 forints.
Turkey fillet (packed) 500g – 799 forints
Dairy products
Sour cream 12% (tejföl) 850g – 555 forints
Trapista cheese 700g – 2499 forints
Grated cheese (sajtos virs) 350g – 489 forints.
Fruit yoghurt (joghurt) 400g – 300 forints
Fruit yogurt (small) – 150 forints.
Butter (vaj) 250g. – 1199 forints.
Caucasian kefir 450g – 299 forints.
Milk (tej) 1 liter – 299 forints.
Cottage cheese, 500g – 749 forints
Vegetables and fruits
Leeks (porehagyma) 1 stalk – 179 forints.
Cucumber (kígyóuborka) 1 piece – 199 forints.
Tomatoes 1 kg – 439 forints.
Strawberries (eper) 500g. – 499 forints.
Red onion (lilahagyma) 1 kg – 299 forints
Red pepper (sweet) 1 kg – 999 forints
Bananas 1 kg – 569 forints.
Apples 1 kg – 599 forints
Cherries (in season) 1 kg – 800 forints
Fresh green peas (in season) – 500 forints
Watermelon – 200 – 300 forints
Melon (I do not know the variety, alas) 1 piece – 200-400 forints.
Sweets and pastries
Pastry (almas taska, something like puffs) 85g. – 199 forints.
Rye bread (rozsos vekni) 400g – 259 forints.
Chocolate chip cookies (kakaos keksz) 200g. – 349 forints.
French baguette (franc bag) 110g – 219 forints
Alcohol
Local beer (Dreher, Soproni), 1 bottle – from 300 forints.
Local wine, 1 bottle – from 500 and up to infinity forints, but I advise to take the wine from 1,500 forints.
Palinka – from 2,000 forints per bottle.
Unicum (balsamic) – 3,000 forints per bottle.
Whiskey, rum, tequila – prices are about the same as in Russia.
Miscellaneous
Chicken eggs (tojás) 18 pcs. – 1,199 forints.
Coca Cola 1.75 liters – 349 forints
Toothbrush (fogkefe) 2 pieces – 400 forints.
Lays salt chips 77 gr. – 379 forints.
Champignons 500 gr. – 429 forints.
Water (non-carbonated) – 1.5 liters – from 100 forints (depending on the manufacturer).
Fa soap (1 pack) – 169 forints.
Here's more pictures of products with prices that we didn't buy.
My observations about the quality of products
As you can see, the prices of products in Hungary are not at all more expensive than in Russia, and in some items even cheaper. Did you pay attention to the price of wine? This is not a mistake and here in fact you can buy a bottle of wine for 50-60 rubles. And it will be not some sour, but quite decent drink.
In addition, dairy products are much cheaper here. In particular, cheese and cottage cheese, but eggs are more expensive for some reason. Although, if you take 30 at once, the price of eggs will be comparable to the Russian. By the way, there is no division of eggs into higher and other categories. They are divided like clothing sizes – L, M, and S.
I didn't like the mayonnaise sold in Hungary. I don't eat mayonnaise very often, though. Hungary has very good baked goods – I don't know what they put in them, but absolutely every bakery product I bought there was fresh and very tasty. Not compared to the usual "Sliced" loaves and rye loaves of black. And the baguettes that are sold in Russian stores lose out to the Hungarian ones. Otherwise it seems to be the same food as in Russia – cucumbers are like cucumbers, champignons are like champignons )).
Many people praise local pickles – sauerkraut (white cabbage and cauliflower), garlic, carrots, peppers and more. But for some reason I do not like the Hungarian way of pickling – there is a strong vinegar spirit in all pickles.
The first acquaintance with Budapest I recommend to take a bus tour to taste each of the attractions of the Hungarian capital.
These are the food prices in Hungary 2022. I hope the post was helpful to those who are going to visit the glorious city of Budapest. If you want to know the price of any particular product that is not on the list, write in the comments.
Always yours, Daniel Privolnov.
Individual and group tours of Budapest and Hungary from Sputnik! Discount of 5% on ANY excursion with promo code TRIPANDME21 Choose excursion
Our adventures in the format #twotachkneescountingthebeast – subscribe to our Youtube-channel.
The site's channel on Telegram. Join in! And here I'm posting beautiful photos
Prices in Budapest
Home Europe Europe Hungary Budapest Prices in Budapest
What and how much does it cost in Budapest (Hungary)?
All prices in rubles are current at the time of viewing (converted from local currency at the CB RF exchange rate as of 11.09.2022).

3* hotels in 2022-2023
Pink Line – average price for a three star hotel in Budapest for a specified month.
Turquoise Line – the lowest found price for a room in Budapest for the entire specified month.
Hotel prices are for guidance – prices may vary depending on the day of the week and the specific hotel. And we are working to improve calculation methodology
Please check targets for your specific dates at a particular hotel.
Hotel Prices

How to make your trip easier
We have made a convenient, beautiful and free app for iOS, which has all the information that is on the website, but is always available without internet.
And also offline maps, which will always help you find a cafe or an attraction nearby. No matter where you are in the world.
Just a moment. Going to Budapest?





Flight prices to Budapest
A good helper.
Want to have all the information about prices in the world and Budapest always at your fingertips? We recommend installing our app, which in addition to prices also has a lot of interesting things – airports, what to try, interesting places and, of course, detailed offline maps of the whole world.
General prices of Budapest.
| | |
| --- | --- |
| Regular lunch for one: | 257 rubles $4.37 |
| Dinner for two with wine: | 1,363 rubles $23.16 |
| Bigmack + fries + cola: | 322 rubles. |
| Local beer 0.5l: | 75 rubles. |
| Cup of cappuccino: | 82 rubles. |
| Coke 0.33l: | 55 rubles. |
| Mineral Water 0.33l: | 36 rubles. |
| Pack of Marlboro: | 229 rubles. |
| | |
| --- | --- |
| Fitness pass: | 2,393 rubles. |
| Cinema ticket: | 343 rubles. |
| Levis jeans: | 4,020 rubles. |
| Dress at Zara / H&M: | 2,163 rubles. |
| Nike sneakers: | 4,678 rubles. |
| | |
| --- | --- |
| Average salary | 37,120 rubles $630.34 |
| 1 room in the center per month. | 23,189 rub. |
| 3 rooms. on the outskirts per month. | 30,429 rub. |
| Single trip (public transport) | 75 rubles $1.28 |
| Monthly transportation pass. | 2,038 rubles |
| Petrol, 1 liter | 74 rubles $1.26 |
| New Kia Ceed | 1 180 418 rubles |
Reviews from social networks
"When we decided to go to Budapest, I started looking for a hotel and literally immediately found Aquaworld Resort Budapest (link to bookings with reviews – in the profile cap), of course, I was immediately won over by the water park on the territory. The price seemed reasonable and we booked the biggest room for 5 days. Our friends from travel agency asked the hotel for the price of this room and for the same price or even lower we got half board (is that what they call it?) – breakfast and dinner included. We cancelled the reservation on bookings and got a room through a travel agency (if you need contacts, write to direct, I will share). Parking on the street is free (underground – 8 euros), visits to the water park and saunas – included in the price. There is a cool children's room with an obstacle course, a pool with balls, lego, different toys. The water park can be accessed without going outside – this is very convenient, you can walk around in bathrobes and slippers. As a key to the room give you a bracelet, they can pay for food and drinks in the bar, and even slippers and bathing suits in the store at the hotel, go to the SPA zone and water park. So you don't need your wallet or keys. ⠀ Naturally, we spend a lot of time in the water park – Petya enjoys splashing in the children's area, we spend time in the jacuzzi and pools. Our grandmother was happy to try all the slides and dragged me (the funniest thing to ride them in the evening). Today we plan to go to the saunas and go for a massage at the spa. ⠀ From minuses: with cleaning a mess (come in the morning when Pete sleeps, and after already did not go, despite the plate with a request to clean a room), respectively, towels and bathrobes do not change (if you go by car – bring your own, to alternate and give them to dry). There was a microwave and a kettle in the room, but not even a couple of tea bags. Of course we went to the store (Spar and Auchan are 5 minutes away) and bought everything we needed, but to have tea from the road would have been great. It's hard to get into the city center without a car, but we don't drive – we're on a seal holiday. ⠀ Conclusion: You should not take the hotel as a hotel in Budapest with the task of seeing the city. It is not necessary to stay in Budapest with children for 3 days with the aim of having fun in an aquapark – it is an excellent option. ⠀ Don't forget the thanks in the form of ❤️ ⠀ "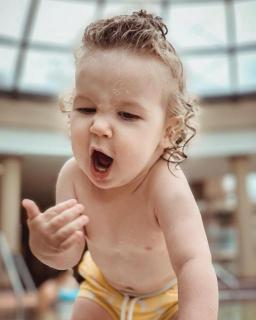 " Usefulness post. So, wherever you're going – for cheap airfare, go HERE. You just can't find cheaper tickets. It's a search through a bunch of agencies and airlines, and you pick the best of the offers. Convenient.
Already bought a ticket? Great, then run to download the citywalks.me app, which will allow you anywhere in the world to easily and quickly navigate your way around.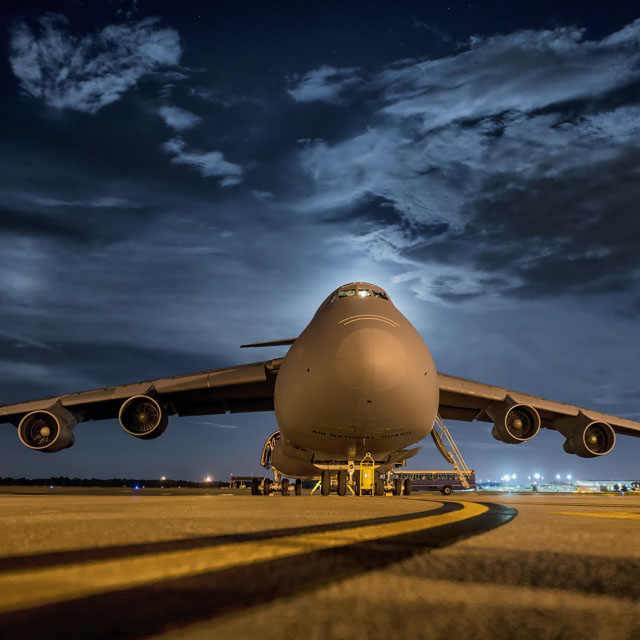 " EXCHANGERS HOW NOT TO SCREW UP?
The day before yesterday due to haste and panic I lost 20 euros on the exchange. I was changing euros into forints. The normal exchange rate is 320-300 to 1€, and they exchanged me at the rate of 250. Here we are. I'm not even a tourist in Budapest, but kind of a "local". Just panicked.
At the moment when the guy behind the glass brazenly called me the figure 76€ instead of 56€, I was surprised, but I had no time to look into it and no time to look for another exchange office. I had to rush to the international office to find out about the visa.
20€ is a shame, especially when it turned out that it was a mistake and I didn't have to pay for the visa .
So, friends: ⠀ ️When you get to the country, google the exchange rate. Calculate how much you should ideally be offered at an exchange office. If the amount seems suspiciously inconsistent, look elsewhere. ⠀ ️Try not to change at the train stations and near them, there with a probability of 99% will not be profitable (if you know exceptions, write in the comments⬇️) ⠀ ️Remember that if there is nowhere at the moment profitable to change cash, almost everywhere accept card payment. ⠀ ️Don't panic, think soberly. In all situations.
PS: Czech crowns are the most beautiful money that has come into my hands. Especially the coins ⠀ What kind of money do you think is the most beautiful? "