Prices for vacations in China
Tell you about the prices in China in 2022 – tickets, food, hotels, transportation, clothing and entertainment. How much will a trip to the Celestial Empire cost? How to save money on your trip?
China does not yet accept tourists from Russia. Take a look at the list of open countries. For convenience, we give pre-declared prices for travel and flights. Information about visas and flights may not be up to date, please check with official resources.
Currency exchange rate: 1 Chinese Yuan (CNY) ≈ 11 RUR.
Contents:
Ticket prices
Where to find cheap tickets? Use the Aviasails search engine – it compares prices of all airlines. Learn the secrets of finding cheap tickets.
The flight to Beijing and back for one person costs from 19 thousand rubles from Moscow and from 21 thousand rubles – from St. Petersburg. Tickets to Shanghai are more expensive: from Moscow – from 27,500 rubles, and from St. Petersburg – from 29,000 rubles.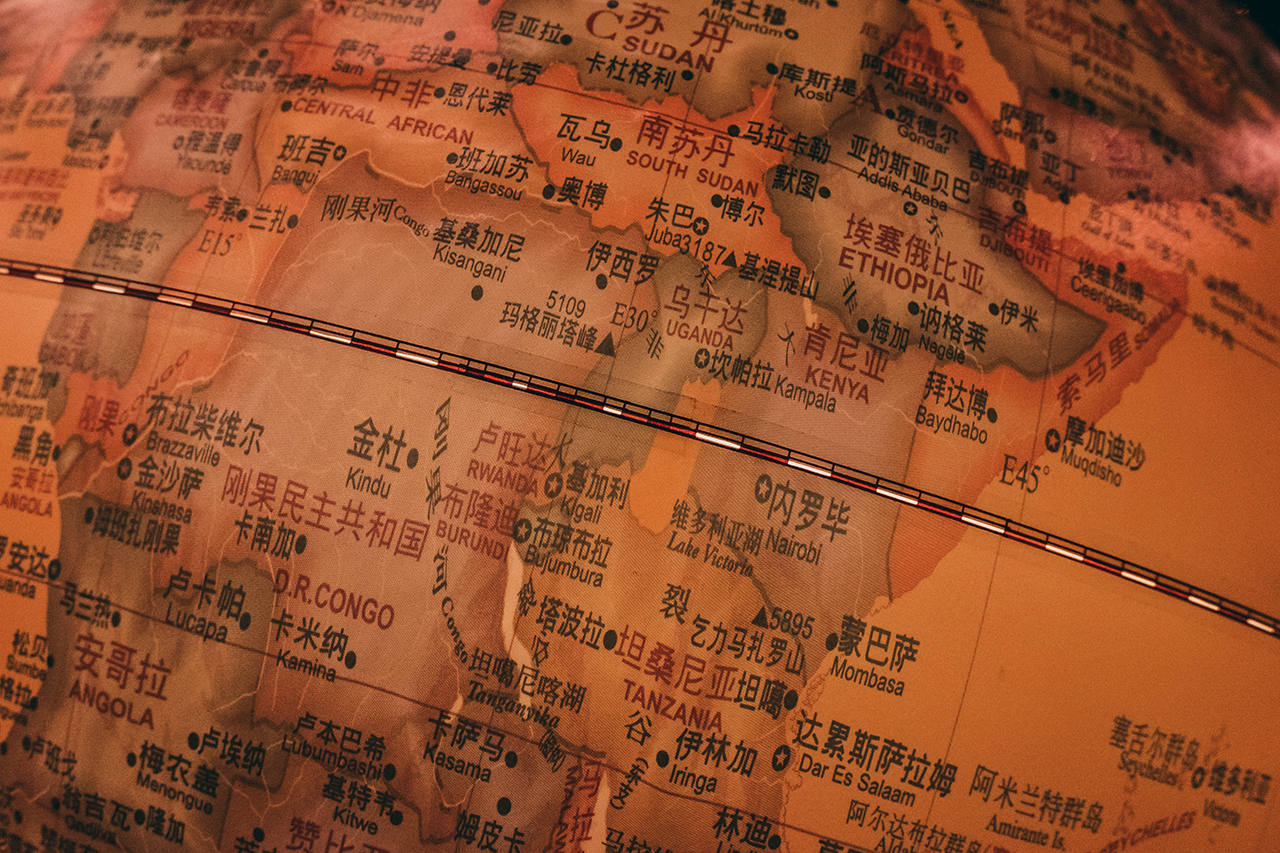 Globus in a Beijing shopping mall (Photo: unsplash.com / @jhc)
Food and grocery prices in China – 2022
Food in China is cheaper than in Europe. The average check for a set meal for two in a cafe is 60-70 yuan, and 200-250 yuan in a restaurant. The price includes soup, a second course of beef or chicken with a side dish, and dessert. A McDonald's Bigmag set for two costs 70 yuan.
Food prices in China in 2022 at a cafe:
Peking duck, 0.5 kg – 17 yuan;
spicy fish soup, 25 yuan;
fried chicken wings, 3 pieces. – 21 yuan;
salad, 28-38 yuan;
hamburger 12 yuan;
lasagna, 3 yuan;
a portion of dumplings, 8 yuan;
cup of cappuccino, 15-20 yuan;
tea kettle, 0.5 liters, 10-15 yuan;
dessert 9-15 yuan;
ice cream cone – 2 yuan.
As in all of Asia, the Chinese love street fast food. Inexpensive, freshly prepared food is also popular with tourists.
Fast food prices in China in 2022:
A serving of rice, 1 yuan;
fish balls, 6 pieces. – 6.5 yuan;
Rice noodle soup, 5 yuan;
boiled corn, 2 yuan;
Rice cakes with fillings, 2.5 yuan;
rice with toppings – 7-10 yuan;
meat patties – 1.5 yuan;
pancakes with toppings – 2-2.5 yuan.
Groceries in stores all over China cost about the same. However, in Beijing the food basket is slightly cheaper than in Shanghai. Since most of the country lies in a temperate zone, fruit and vegetable prices depend on the season.
Food prices in Chinese stores in 2022:
white bread, 0.5 kg – 11-15 yuan;
milk, 1 liter – 12-16 yuan;
eggs, 12 pieces – 11-16 yuan;
cheese, 1 kg – 85-125 yuan;
Fish, 1 kg – 15-25 yuan;
Shrimp, 1 kg – 15-60 yuan;
Ground meat, 1 kg – 20 yuan;
Cookies, 100g – 5-6 yuan;
Chocolate, 100g – 20 yuan;
Fruit, 1 kg – 3-7 yuan;
Potatoes, 1 kg, 3 yuan;
tomatoes, 1 kg – 5 yuan;
watermelon, 1pc. – 2 yuan;
juice, 1 liter – 14,5 yuan;
Water, 1.5 L – 2 yuan.
Alcohol prices in China in 2022:
A bottle of Chinese beer, 0.5 l – 2-10 yuan;
Qingdao beer – 5-7 yuan;
can of imported beer, 0.33 l – 20-25 yuan;
Wine, 0,7 l – 90-100 yuan;
Vodka "Absolut", 0,7 l – 120 yuans.
Hotel Prices in China – 2022
Look for discounted hotels on Rumguru. Here are the top rules for finding hotels.
The cost of housing in China depends on the region, the distance from the city center, public transportation and attractions. In Beijing, hotel prices are slightly higher than in Shanghai. Nice apartments and rooms in 3* hotels in the city center can be rented for $45-50.
Price of a double standard room in Beijing and Shanghai in 2022:
Beijing
Shanghai
Guesthouse
30$
20$
Hotel 1*
40$
25$
2* hotel
45$
30$
3* hotel
50$
35$
4* hotel
60$
50$
5* hotel
80$
80$
Transportation in China
The cheapest form of public transport in China is a bus. Rides for short distances up to 1.3 km cost 1 yuan. Riding in air-conditioned buses is 2 yuan. Such transport is easily recognized by the snowflake pattern that is placed next to the license plate. The average price of a bus ride in Beijing and Shanghai is 2 to 3 yuan. The driver does not change money or give change to passengers. A monthly bus pass costs 200 yuan.
Subway and commuter train fares are 2 yuan. In major Chinese cities, prices for high-speed electric transport depend on the number of stops.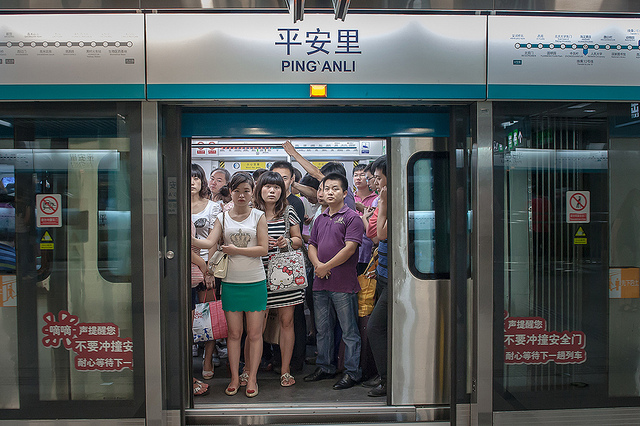 Subway in Beijing (Photo: Lαin / flickr.com)
The minimum price for a cab ride in China is 10 yuan. The fare per kilometer depends on the city and starts at 2.3 yuan. Getting into a car in Beijing will cost 13 yuan, and in Shanghai – 14 yuan. Cab drivers in Beijing charge 50 yuan for an hour's wait, and 37 yuan in Shanghai. A cab to the airport in Beijing costs 50 yuan.
The price of gasoline in China in 2022 also depends on the city. In Beijing, 1 liter costs 7.04 yuan. In Shanghai, it is slightly more expensive – 7.16 yuan.
Traffic in Shanghai. On the right is a sign for a dedicated bus lane during rush hour (Photo: unsplash.com / @dnevozhai)
Clothing prices in China – 2022
Goods that are made in China are sold all over the world, but most of them in the Celestial Empire itself. What's the best thing to buy in China and is it profitable to shop? There are branded goods in any Chinese city, and they're not expensive.
Clothing prices in China in 2022:
cheap jeans – from 50 yuan;
Levi's 501 jeans from 450 yuan;
Zara summer dress – 230 yuan;
a pair of Nike sneakers – from 600 yuan;
Men's leather shoes – from 650 yuan.
Tourists are advised to bring high-quality porcelain, jade products, pearls, silk clothing, Chinese tea and watches. Tourists gladly take electronics and appliances of famous world brands.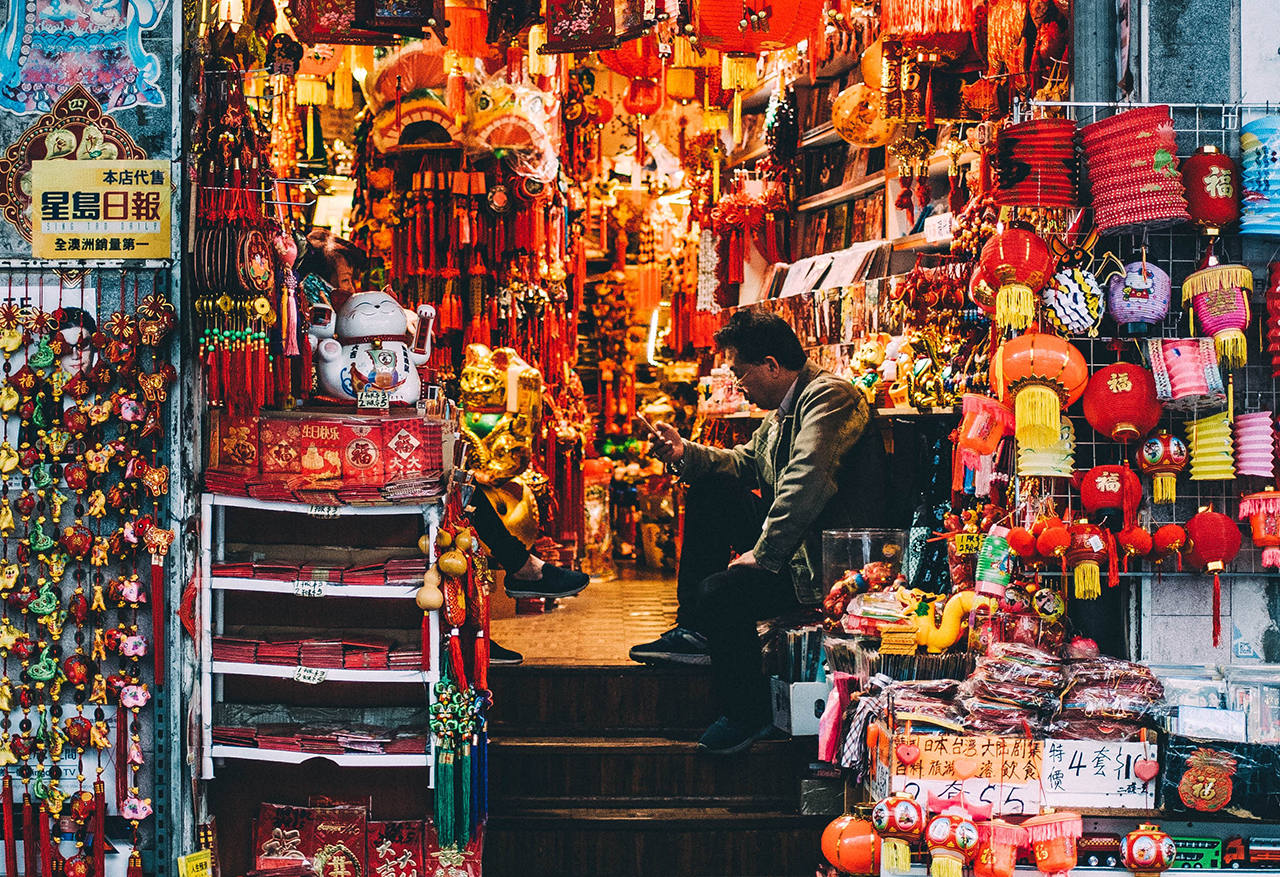 Shop with Chinese souvenirs (Photo: unsplash.com / @sachleno)
Prices in China for attractions and entertainment
Look for author interesting tours on Tripster. Individual and group, without crowds of tourists and in Russian.
In the capital of China, tourists enjoy learning about the history and traditions of the Celestial Empire. Some buy tours, while others travel around the city on their own. Prices for attractions and entertainment in Beijing:
Beihai Park entrance fee is 10 yuan.
Temple in Beihai Park – 15 yuan.
Yonghegon Lama Buddhist Temple – 15 yuan.
Shaolin Temple Complex – 100 yuan.
Chinese Wall – 45 yuan.
Cableway – 60 yuan.
Ticket to the Forbidden City – 40 yuan.
Ticket to enter the park near the Temple of Heaven – 35 yuan.
Single ticket for a visit to a zoo, pandas, and oceanarium – 130 yuan.
Single ticket to the Summer Palace and Park – 60 yuan.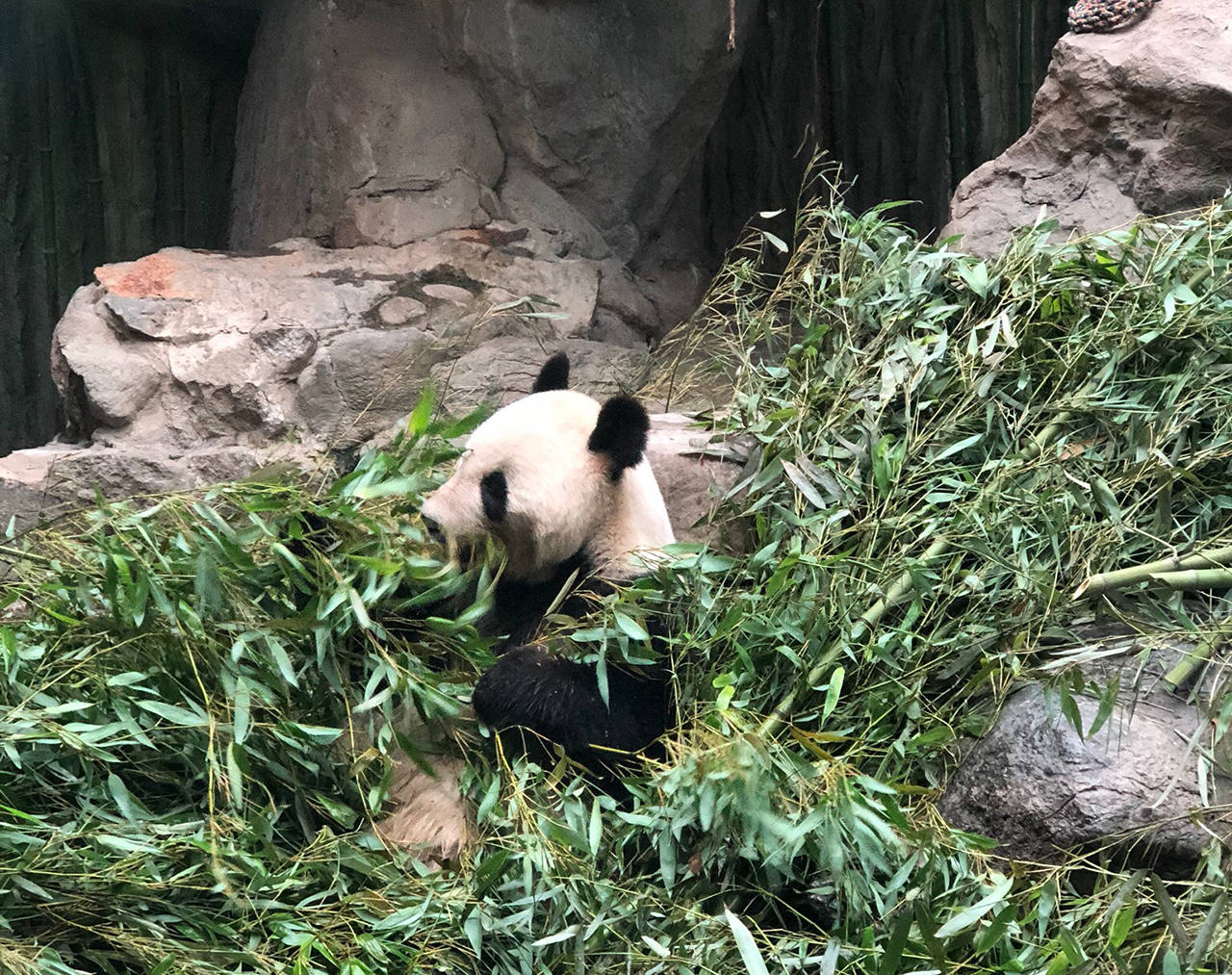 A panda named Huanhuan eats bamboo at Beijing Zoo (Photo: unsplash.com / @kimble928)
China's largest and richest city – Shanghai – attracts tourists with colorful sights, museums, parks and attractions. The thriving metropolis is so beautiful that it is called the Paris of the East. Prices for entertainment and tours in Shanghai:
City tour – 300 yuan.
Ocean Aquarium – 135 yuan.
Yuan Garden – 40 yuan.
Museum of Science and Technology – 45 yuan.
Museum of rare cars – 60 yuan.
TV Tower "The Pearl of the East" – entrance to all levels 220 yuan.
Shanghai Zoo – 140 yuan.
Excursion to Zhujiajiao Village – 670 yuan.
Many vacationers go for a massage. A 40-minute foot massage session costs 30-40 yuan. A body massage will cost 50-60 yuan.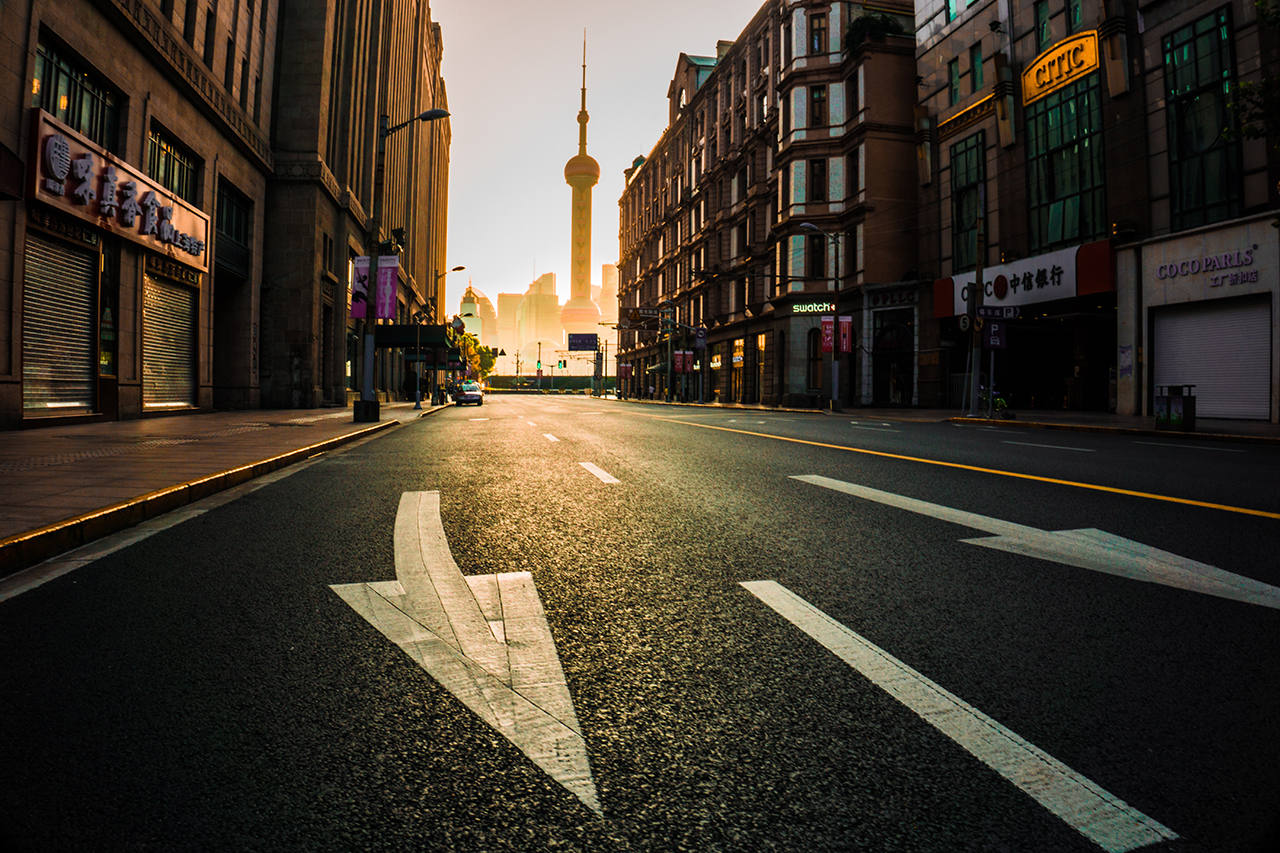 View of the Oriental Pearl TV Tower ("Oriental Pearl") from Nanjing West Street, Shanghai (Photo: unsplash.com / @benjp)
Prices in China in 2022
The People's Republic of China covers a huge area in Asia. Prices in China vary by region. Many people go to China because most goods and services are cheaper there than in Russia.
Visa to China is easier for Russian citizens than the Schengen visa for travel to European countries. For border cities there is a visa-free entry and crossing the Chinese border.
What attracts foreigners to China in 2022.
People from other countries, especially Europe and America, go to China not only for tourism purposes. Many now go to China to study or work.
Those who have lived in China for some time note that the cost of groceries, utilities, rent or purchase of an apartment, clothes, shoes, accessories, technology, including computer technology, is much lower than prices in Europe and the United States.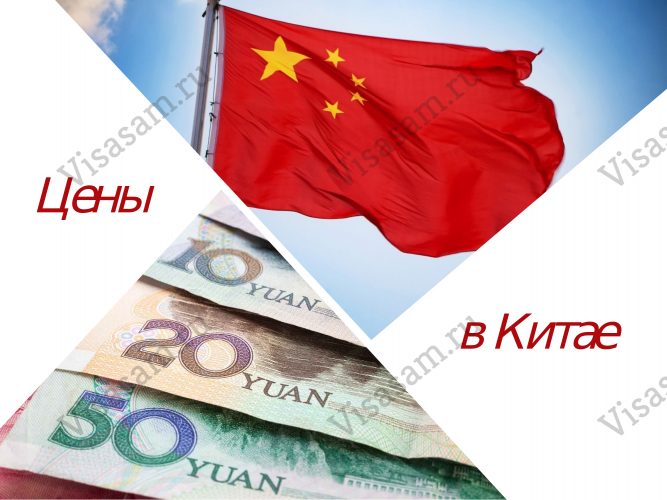 The growth of consumer demand from foreigners has contributed to the development of online platforms where you can buy everything you need. Many are not embarrassed by the fact that the delivery of technology or clothes from China takes several weeks, and sometimes months.
Prices for goods from China are 2-3 times lower than in the Russian Federation or other post-Soviet countries. Buyers often get a portion of the money back in the form of cashback, bonuses and discounts on the next purchase.
Prices in China in 2022 also attract foreign workers. Because of the low cost of utilities, including electricity and water, businessmen are opening offices of their companies or creating IEs in the PRC.
Learn more about living standards in China in the article on our website.
Products
The World Data Atlas website provides up-to-date grocery prices in Chinese stores and cafes.
Analyzing them you can make conclusions:
Food in China is cheaper than in Europe and America;
Foreign tourists can afford to eat in a restaurant or cafe every day;
Self-catering will not take away most of your salary;
lunch or dinner at McDonald's costs little;
the cheapest food is sold on the streets, so Chinese and foreigners rarely cook.
Food and drinks in restaurants and cafes cost almost the same in different parts of the country. Only in Beijing prices can be slightly higher than in other cities. The cost of fruits and vegetables depends on the season and part of the PRC.
Boris Sokolov, the owner and head of the website Visasam.ru, has visited many Chinese cities, tasted the local food, and looked at the sights of the country.
Prices in Chinese stores in 2022:
1 liter of milk from 12 yuan;
12 eggs – from 11 yuan;
0.5 kg of rice – about 3 yuan;
White bread – from 11 yuan;
1 kg of shrimp, starting from 15 yuan;
1 kg of fish – from 15 yuan;
1kg cheese – from 85 yuan;
1 kilo of potatoes – from 3 yuan;
1 kg tomatoes, 5 yuan;
water, 1.5 yuan;
Vodka – 120 yuan;
Chinese beer – from 2 yuan;
wine – from 90 yuan.
Prices in China for food in supermarkets and chain stores in the city center and on the outskirts are the same. So you don't need to go far to buy cheaper meat or vegetables.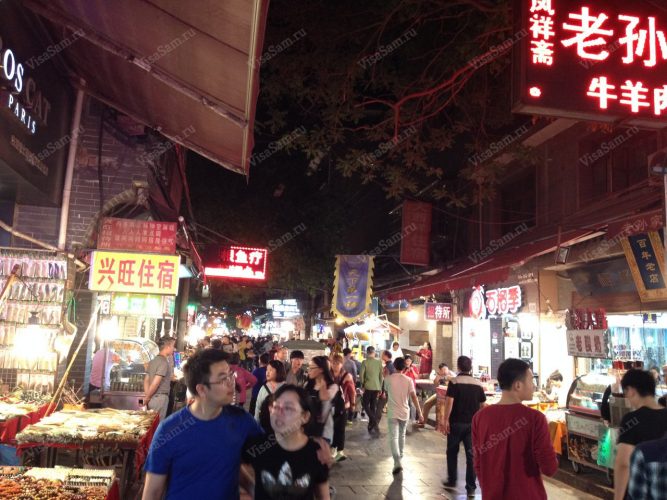 Street markets in Xi'an, China
Prices will be lower only at the market, because there locals and foreigners haggle. You should buy food and food products where the Chinese themselves buy them.
See in the video: Prices in supermarkets in China.
The cost of a complex meal in a cafe depends on the category of the institution.
Peking duck – from 17 yuan;
salad – from 28 yuan;
lasagna 3 yuan;
dumplings, 8 yuan;
spicy soup, 25 yuan.
Local fast food is cooked right on the street. A portion of rice costs 1 yuan, boiled corn 2 yuan, meat kebabs 1.5 yuan and more.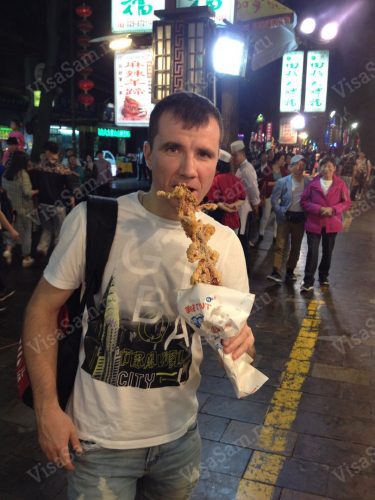 (Photo by Boris Sokolov © Beijing City)
Meal costs at a cafe
City
The name of dish
Yuan price
Price in rubles
Guangzhou
Big plate of dumplings
8
77
Lunch at McDonalds
from 40
From 384
Fried pasta with vegetables
6,50
62
Fried wings.
21
201
Guilin
Fried sausages
2,5
24
Dumplings with beef
5
48
Fried duck rice
12
115
Store prices in U.S. dollars
City
Product
Drinking water
Chicken breast
Bread
Pack of cigarettes
Xi'an
0,65
4,53
1,78
3,15
Kaohsiung in Taiwan
1
8,30
1,49
3,32
Chengdu
0,44
3,87
1,03
2,94
Nanjing
0,85
3,46
1,36
2,36
Khabardin
0,45
6,27
2,37
1,30
Suifen
0,66
4,10
1,64
1,53
Hong Kong
1,72
8,11
1,40
6,44
Taipei
0,97
7,25
1,29
2,47
Beijing
0,65
4,53
1,78
3,15
Real Estate
Housing prices in China are determined by the following factors:
The priority of the region;
remoteness from the city center;
the number of public transport stops;
availability of attractions;
infrastructure development.
Prices for a double room in U.S. dollars
| | | | |
| --- | --- | --- | --- |
| Type of accommodation | Beijing | Shanghai | Guilin |
| 1-star hotel | 30 | 20 | 20 |
| 2-star hotel | 40 | 25 | 20 |
| 3-star hotel | 45 | 30 | 25-30 |
| 4-star hotel | 60 | 50 | 35-45 |
| Guesthouse | 30 | 20 | 20 |
Accommodation in Shanghai costs almost as much as in Beijing or any other major city in China. Budget accommodation is offered by hostels, hostels, dormitories, 1-2 star hotels.
Quite often inexpensive rooms can be found in the city center.
When booking a room in a cheap hotel or a room in a hostel, you should carefully read the fine print. Often the price does not include a tourist tax and an additional commission of the establishment. And this is another 12-16% of the cost of the room.
Apartment prices in China attract foreign investors, so they often buy property in the country. Typically, foreigners buy apartments in Beijing, Shanghai, Harbin and Guangzhou.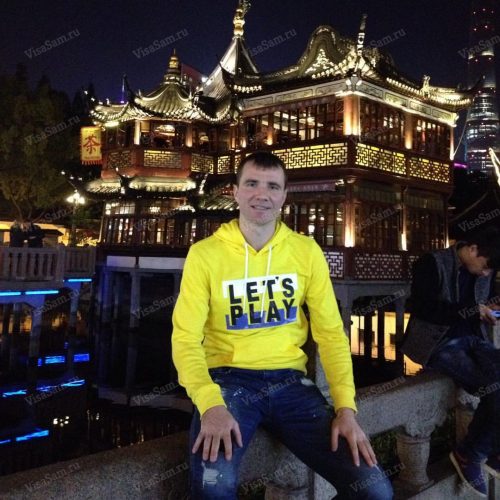 (Photo by Boris Sokolov © Yuyuan Gardens Shanghai)
The cost of monthly rent and purchase of housing in U.S. dollars
Beijing
Shanghai
Guangzhou
Harbin
Rent 1 bedroom apartment in a residential area
from 200 to 400
from 200
from 100
from 150
Rent of 1 room apartment in the central part of the city
from 500
from 500
from 300
from 300
Rent of 3-room apartment in the sleeping area
from 600
from 700
from 500
from 400
Rent of 3-room apartment in the center
from 1.2 ths.
from 1.2 thous.
from 1.2 thous.
from 800
The price of 1 m 2 in the sleeping area
from 2 thous.
from 2.5 thous.
From 1.4 thous.
From 1.5 thous.
Price of 1 m2 in the center
from 3 thous.
from 4 thousand
from 2 thous.
from 2.5 thous.
Apartments in China at prices per 1 m 2 is much cheaper than in other Southeast Asian countries. This is due to the fact that the Chinese government has a policy aimed at making housing affordable for working people.
At the beginning of the 21st century the price per "square meter" was $1,000. AT THE BEGINNING OF THE 21ST CENTURY THE COST PER SQUARE METER WAS $1,000. Then the price of housing rose to $2,000-2,000 per square meter. In the beginning of the 21st century the cost of housing was $1,000 to $2,000.
Foreigners buy apartments with their own money or with a loan from a Chinese bank. But only those who have studied or worked in the PRC for three years can qualify for it. Banks offer excellent credit conditions, which attracts new investors. If they contribute 30% of the total cost of housing, they get a rate of 5% per annum for 20 years.
Read the article on our website: living wage in China.
Internet
There are several Internet and TV companies in the country. Each company has its own network and TV rates.
Internet and TV prices in China in RMB
Tariff in US dollars. E-MAIL:
ExpressVPN
NordVPN
PureVPN
Digital TV
For 1 month
12,95
11, 95
10,95
26
For 3 months
no
no
8
For 6 months
about 10
9
no
For 12 months
no
about 7
3,33
China is developing its own television. Residents of the Republic must pay each month for a subscription and once a subscription fee (800 yuan) to connect to the channel.
Utilities
China's housing and utilities system is designed so that Chinese people do not accumulate utility debts. If the tenant does not pay for electricity or water, they will simply be cut off without warning. This happens automatically as soon as the tenant's individual account runs out of money. When you pay, the service is reconnected.
In the country there is no penalty for late payment for services that are paid through a smartphone or a special note that is inserted into an ATM to credit the money. Then there are cards that look like bank cards. They have money on them, which is written off directly in the apartment. You only need to insert the card into the meter.
The rent depends on the region. A 1-bedroom apartment in Beijing or Shanghai will cost 200-500 yuans. This covers video surveillance, cleaning, garbage collection, and home security. The Chinese pay separately for parking and the elevator. In winter, a bill of 150 yuan per month for heating or underfloor heating is added. Using air conditioning triples that amount.
Utilities for a 1-bedroom apartment in China for a family of two
electricity – 110-160 yuan;
Water – 40-50 yuan;
Rent – from 200 yuan.
If you live in a one-bedroom apartment of 65m2 close to the sea, you pay 950 yuan per year. Electricity and water costs 100 – 150Yuan per month.
Public Transportation Costs
Most Chinese use buses, subway and cable cars to get around the country. Bus is the cheapest mode of transport. A trip costs from 1 yuan. It costs twice as much to take an air-conditioned bus.
A bus ride in Beijing and Shanghai will cost 2 to 3 yuan.
Drivers do not change money and do not give change.
A bus pass for a month is 200 yuan;
1 trip on the subway or train – from 2 yuan;
1 cab ride – 10 yuans.
The price of gasoline in China in 2022 – 7 yuan per liter. The cost of fuel in China depends on the city and region. You will have to pay 7.04 yuan for 1 liter of gasoline in Beijing and 7.16 yuan in Shanghai.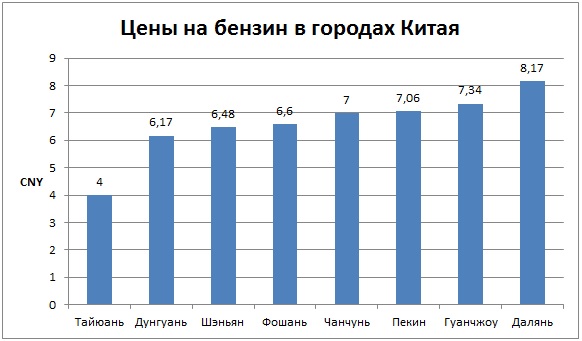 Gasoline Prices in China
The price of gasoline in China makes it possible for residents to own a car and commute to work by car. But they often have to stand in long traffic jams, suffer from smog and noise. That's why the Chinese switch to buses and subways.
Clothes
Chinese goods are popular in Russia. This is linked to low prices and inexpensive transport from China to Moscow.
Prices of clothes and shoes in yuan.
| | |
| --- | --- |
| Type of item | Cost in RMB |
| Chinese jeans | from 50 |
| Levi's Jeans | from 450 |
| Zara dress | 230 |
| Sneakers "Nike" | 600 |
| Men's brand shoes | 650 |
| Branded dresses | 120-150 |
| T-shirts | from 8 |
| Women's branded shoes | from 70 |
| Silk gown | 700 |
| Jewelry | from 20-50 |
| Porcelain | from 10 |
| Fan | from 50 |
Prices of clothing in China are determined by manufacturers, stores, consumer demand. Jeans and shoes should buy in malls and shopping centers, where it's easy to find good quality inexpensive goods. At markets, the cost of things is even lower, but things there are of low quality.
Stores, shopping centers and city malls are usually open until 19:00. In Beijing or Shanghai, they are open until 10 pm.
See in the video: the prices of various goods in China.
In China you can buy furs much cheaper than in Europe. Large shopping centers that specialize in the sale of leather and fur products are in Shanghai, Guangzhou, Beijing.
A mink jacket can be bought for 650 euros. The price for a quality Chinese fur coat starts at €850. The maximum cost is 2.7 thousand euros.
Entertainment
China has many attractions that every tourist should see.