Prices in Malaysia: Kuala Lumpur for the traveler
In this article, we will talk about what the prices in Malaysia (Kuala Lumpur) in 2022 for accommodation, food and transport, as well as how much a visa to this country costs.
The article will be useful both for those who are going to Malaysia for a long time, and for those who have decided to visit this country for a short time. We will tell what the prices in Malaysia (by the example of Kuala Lumpur) for accommodation, food in supermarkets, restaurants and cafes, as well as the cost of visas and travel by transport.
Exchange rate: 1 Malaysian Ringgit (MYR) ≈ 17.5 RUB.
Where to look for cheap tickets? Use the Aviasales search engine. To find the best price, look for tickets for different dates. Read also the instruction on how to look for cheap airline tickets correctly.
Visa to Malaysia
Russians do not need a visa to Malaysia for up to 30 days. If you intend to stay in Malaysia for a longer period, you need to arrange in Moscow or a visa without a coordination for 2 months that is issued on the day of application (can then be extended for 2 months), or a visa with the coordination also for two months, but with an extension of up to 4 months (it makes a little longer than the visa without coordination). In addition, there are multiple entry visas to Malaysia (from 3 to 12 months), which should be done directly in Malaysia.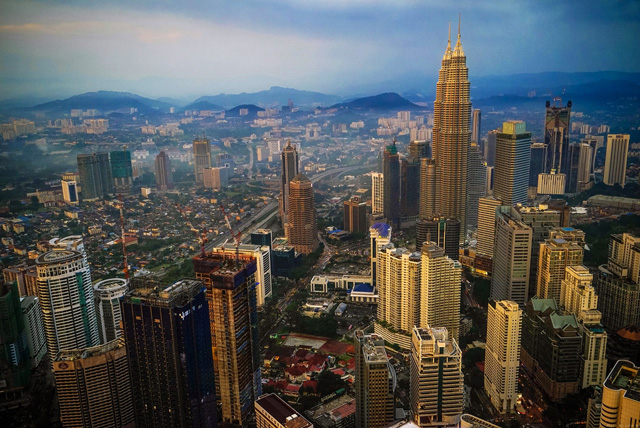 (photo © Luke, Ma / flickr.com)
Prices of food in cafes, restaurants, pubs in Malaysia
Life in Malaysia is quite expensive compared to other Asian countries, which is not surprising – the standard of living here is also higher. If in Thailand at every step there are macashnikas (street stalls) and inexpensive cafes, here it is not so, and in comparison with Thailand, the prices for food in Malaysia are twice as expensive.
One meal at an inexpensive restaurant in Kuala Lumpur will cost about RM 8-12, a cup of cappuccino – about RM 10, tea – RM 3, fresh juice – RM 3-4. A meal at a more expensive restaurant can cost up to RM 16. A lunch for two at such a restaurant with three courses and alcohol will cost about RM 60-80. A combo at a McDonald's or other fast food place is RM 7-12 per person. You can get food for RM3 or more at a macashop.
It's often relatively inexpensive to eat at shopping malls in Malaysia – look for food courts where food prices will be lower, and the food is more familiar.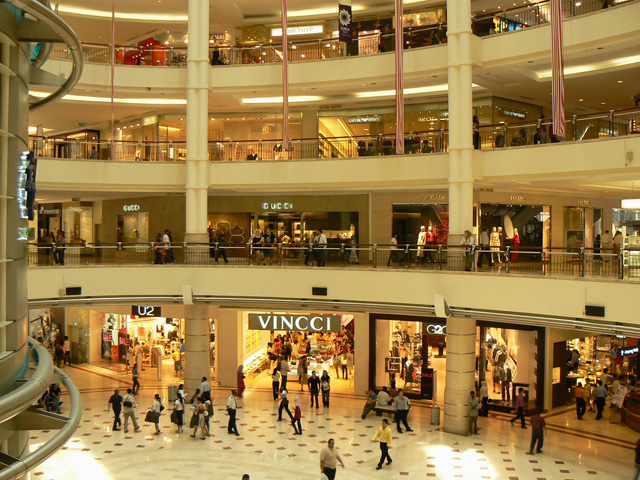 (photo © Cmic Blog / flickr.com)
Food prices in supermarkets in Malaysia
There aren't too many supermarkets in Kuala Lumpur, with 7/11 being the most common. Food prices in supermarkets in Malaysia are also higher than in Thailand.
Here's how much some products cost in stores in Malaysia in 2022:
1 liter of milk is RM6-6.5.
1.5 liters of water – RM2-2.5.
1 liter of juice – RM6.5.
A loaf of bread – RM3.
Inexpensive bottle of wine – RM50.
0.5 l of local beer – from 9 RM.
0.33 oz of imported beer – from 12 RM.
Pack of cigarettes – 12 RM.
Eggs (12 eggs) – around 5 RM.
Cheese is very expensive – RM 36. in the range of RM 5-15, on average RM 8-10. Very expensive grapes (up to RM 20) and quite high prices for apples (up to RM 10). Oranges cost about RM 8, rambutans and mangosteens – RM 7-8, vegetables (tomatoes, potatoes) – RM 3-4.
Keep in mind that alcohol in Malaysia is very expensive, as it is a Muslim country. Inexpensive alcohol can be purchased in Langkawi.
For those who like shopping: many shopping malls in Kuala Lumpur are concentrated on Bukit Bintang Street (Pavilion and others).
Prices for transport in Malaysia
One-way ticket on various modes of transport (subway/monorail/electric train) – RM 1-3, on a bus – about RM 2-5.
Pass for a month – RM 100, for a week – RM 50.
1 liter of gasoline – RM 2.14.
Cab – RM 3 (per kilometer – RM 1.5).
The best thing to do in a cab is to ask for the meter to be on. Travelers write that if you arrive at the airport at night, cab drivers greatly overcharge for their services.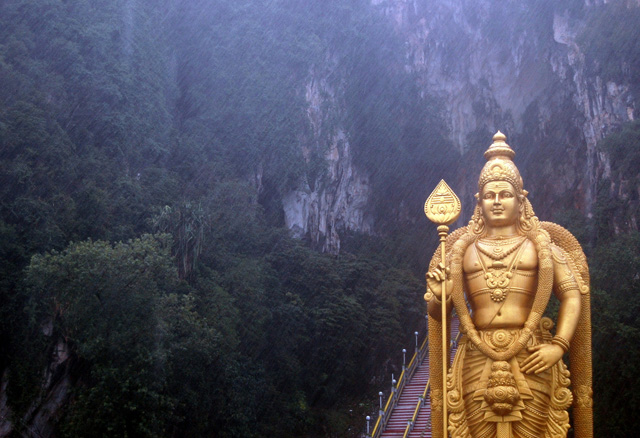 (photo © ~MVI~ (warped) / flickr.com)
Hotel Prices in Malaysia – 2022
How much your hotel in Malaysia will cost depends on your preferences and budget – accommodation prices can be quite different, as, in fact, in other countries. It is possible, but quite difficult to find a room in Kuala Lumpur for $ 12-15 per night, which is very cheap for the capital. A lot of good deals for $25-30, even more for $50.
Another option is to look for accommodation on the spot, but this is not very convenient, especially if you have a lot of luggage and you arrive at night. Many people prefer to book a hotel for a couple of days, and then look for cheaper accommodation on their own – usually more profitable if you intend to stay in the city for a long time, rather than moving from place to place.
The best way to find accommodation in Malaysia is on search engine sites. Hotellook.ru is ideal for searching hotels and hotels – it will help you find the cheapest options among the many booking systems.
On a side note: hotels often include laundry service in their services. If there is no such service, laundry will cost about RM 3-4 per kilo.
Prices in Malaysia for tourists
Market in Kuala Lumpur
Malaysia is quite an expensive country by Asian standards. Compared to one of the benchmarks of cheapness of recreation in the region, Thailand, prices here are somewhat higher. However, even despite this, as well as the official position of the Ministry of Culture, Arts and Tourism of Malaysia on the development of tourism in the country for wealthy tourists, it is still an excellent place for budget travelers.
High prices for tours to Malaysia sold by Russian tour operators are in no way justified by the prices of hotels, transport and food in the country, and therefore it is one of the places which are much more profitable to visit on your own than with a tourist package. Our experience (the authors of the site) shows that with the minimum found by us trip price to Malaysia from 110 000 rubles for two people for 7 days in a 3-star hotel, an independent trip to the same hotel, taking into account the cost of airfare, hotel accommodation and all the necessary transfers by cab will cost no more than 75 000 rubles. In this case, the longer the stay and the more complex the route, the greater the benefit of an independent trip. So, before you buy a tour to Malaysia, we recommend you to work out the organization of an independent trip. All the necessary information for this purpose we have in the section on Malaysia.
Prices of hotels in Malaysia
Prices for hotels in Malaysia, of course, vary from resort to resort and seasonally, but in general, it can be stated that these prices are about one and a half times higher than in Thailand, when comparing the accommodation of the same quality.
The minimum cost for a double room in a hostel with air conditioning and private bathroom at popular resorts in Malaysia starts at 70 ringgit (that's about $ 22 or 800 rubles, see exchange rate Malaysia). But in most cases it will be a tiny room and without windows. Find a room with a fan and shared bathroom on the floor can be found from 40 ringgit.
Prices for a more or less spacious room with a window and perhaps even a balcony in Malaysian gesthouses start at 100 ringgit. Prices for hotels with a swimming pool start at 120 ringgit. But Malaysia, along with Thailand, is considered the country with the cheapest five-star hotels. "Five" in the popular resorts here can be found from 450 ringgit per day (about $ 140), and in the capital and even for 200 ringgit (about $ 62). If you do not believe me, look, for example, these hotels: Seri Pacific Hotel Kuala Lumpur and Sunway Putra Hotel Kuala Lumpur.
Double room in a guesthouse without air conditioning and with a shared bathroom – from 40 ringgit ($12)
Double Room in a Hostel with Air Condition – from 70 Ringgit ($22)
Double room in a gesthouse with air conditioning, large area, windows – from 100 ringgit ($31)
Double room in an air-conditioned hotel – from 120 ringgit ($37)
Double room in a five star hotel – from 200 Ringgit ($62)
Prices for transport in Malaysia
As for the prices of transport, it can be said unambiguously that Malaysia is no more expensive than Thailand, and in some cases even cheaper.
The main tourist flagship of Malaysia is a budget airline AirAsia. If you didn't already know, the famous AirAsia is a Malaysian airline. Prices for flights within Malaysia and neighboring countries are prohibitively low. For example, if you have planned your trip in advance and bought AirAsia tickets in advance, you can fly from Kuala Lumpur to the island of Langkawi for 90 Ringgit (1000 rubles). A two-hour international flight from Kuala Lumpur to Bangkok can be "caught" for 150 ringgit (1,600 rubles).
Also in the country perfectly developed system of intercity bus transport, and the prices can not fail to please. Again, for example, a night trip from the Penang island to Malacca city, which is, no less than 500 kilometers and 8 hours, costs 50 ringgit (about 540 rubles). And the three-hour trip from Malacca to Kuala Lumpur costs only 10 ringgit. Roughly the same situation with the rail transport in Malaysia: comfortable and inexpensive.
As for public transport, it too is well developed and inexpensive. There are even special free tourist bus systems (in Penang MPPP and in Kuala Lumpur GO KL). Cabs are slightly more expensive than in Thailand, but not by much.
Renting a vehicle is also very affordable, especially with Malaysian fuel prices. In Malaysia in principle you will not find gasoline below 95, and costs 1 liter of 2.1 ringgit (about 23 rubles in rubles) against the current 32 rubles in Russia! The price of renting a motorcycle per day from 25 ringgit (if you try, you can find one for 20), a small car can be rented from 80 ringgit.
Rent a motorcycle for 1 day – from 25 ringgit ($ 8).
Rent a car for 1 day – from 80 ringgit ($ 25)
1 liter of gasoline – 2.1 Ringgit (23 rubles)
Domestic air travel – from 60 Ringgit ($19)
Long-distance bus rides – from 10 ringgit (110 RUR)
Public transportation (buses, subway) – from 1.4 ringgit per trip (15 rubles, depending on distance)
Petrol Prices
Gasoline in Malaysia
Gasoline prices in Malaysia are lower than in Russia. 1 liter of 92 gasoline costs 2 ringgit, which is about 25 rubles.
Find a rental car in Kuala Lumpur
Prices for food/food and drinks in Malaysia
If food in Malaysia is all right and prices are not higher than in Thailand, then the situation with beverages is not so pleasant.
For some reason, all soft drinks here, from drinking water to juices, are one and a half to two times more expensive than in Thailand. For example, a 1.5 liter bottle of water usually costs 2-3 ringgit (21-32 rubles). And the cost of alcoholic beverages is a nightmare for an alcoholic or beer drinker. Malaysia is a Muslim country and therefore all alcoholic drinks and cigarettes here are heavily taxed. As a result it is almost unreal to find a small bottle of beer cheaper than 10 ringgit (it's about 110 rubles). The only exceptions are Langkawi and Labuan island which are duty free zones and here on the contrary alcoholic drinks and cigarettes are cheaper than in Thailand.
Fruit in Malaysia is also not cheap. The difference compared to Thailand, again, is about one and a half times.
As for direct food, on the one hand, the prices in supermarkets are higher than in Thai (rather you can compare the prices in supermarkets with Russian, and some things are more expensive), but to eat at local eateries, cafes and restaurants will not cost much more than in Thailand. On average, inexpensive local institution you should expect 10 ringgit for a dinner without drinks. About the drinks we have already written above, and the cafes and restaurants are also quite strongly "twisted" prices.
Eat at an inexpensive local cafe – 10 ringgit per person (110 rubles)
Eat at a tourist-oriented cafe – 20 ringgit per person (220 rubles)
Eat in a tourist-oriented cafe + bottle of beer – 35 ringgit per person (380 rubles) in a cafe – from 5 ringgit (strange, but it's almost half cheaper than in Thailand)
Dishes nasi goreng (fried rice with chicken) or nasi lemak – from 4 ringgit (43 rubles)
Murtabak dish – from 6 ringgit (65 rubles) or fresh juice – 3 ringgit (32 rubles)
Bottle of beer in store – minimum 10 ringgit (110 rubles), in Langkawi from 3.5 ringgit
Cigarettes – from 12 ringgit (130 rubles)
Red Bull, M-150 energy drinks – 3 ringgit (32 rubles)
Bottle of Coca Cola. Sprite, etc. 0,5л. – 2.4 ringgit (26 rubles)
Bottle of Coca Cola. Sprite, etc. 1,5л. – 4.4 ringgit (48 rubles)
Bottle of water 1.5l. – 2 ringgit (22 rubles)
Fresh coconut – 4 ringgit (44 rubles)
Mango 1 kg – 10 ringgit (110 rubles)
Mangosteen 1 kg – 10 ringgit (110 rubles)
Lychee 1 kg – 12 ringgit (122 rubles)
Rambutan 1 kg – 10 Ringgit (110 rubles)
Cost of souvenirs in Malaysia
Souvenirs will hardly constitute a noticeable part of your budget, nevertheless it is impossible not to mention the prices. Souvenirs in Malaysia are as inexpensive as in Thailand. Well, maybe just a little more expensive. For 100 ringgit you can buy all sorts of magnets and figurines for yourself and loved ones. True, you should remember one thing: in the markets when buying souvenirs (as well as everything else) should bargain.
Souvenir magnets – 1 piece – 4 ringgit, 3 magnets for 10 ringgit
Petronas Towers figurines – from 6 ringgit for the smallest
Keychains – from 1 ringgit
Souvenir Plates – from 10 ringgit
Shopping and more
Prices for everyday items, clothes in Malaysia are slightly higher than in Thailand. Roughly we can say that they are higher by about 20 percent, no more.
– Free (more precisely, not required up to 30 days for Russian citizens)
Entrance to museums – in public 1-3 ringgit, in private 20 ringgit
Climbing Petronas Towers – 80 ringgit
Excursions – from 35 ringgit
T-shirts, T-shirts – 10-15 ringgit
❤ Join us on VK, Telegram, Viber, or read more on Zen
Find and book tours online at Onlinetours.ru or Travelata.ru
✈ Buy airline tickets on a trusted search engine – Aviasales.ru
Book a hotel at Agoda.com or Booking.com
☂ Take out insurance to be safe at Sravni.ru or Cherehapa.ru
Rent a car at Rentalcars.com or Localrent.com
Book a transfer from the airport to your holiday destination on Kiwitaxi.ru
View tours online on tripster.ru
| | | | |
| --- | --- | --- | --- |
| CITY/DESTINATION | DEPARTURE DATE | RETURN DATE | FIND TICKET |
| Kuala Lumpur | 2022-10-24 | 2022-10-29 | FROM ₽41,470 |
| Penang | 2022-10-13 | 2022-10-28 | FIND FROM 58,620 ₽ |
| Langkawi | 2022-10-13 | 2022-10-28 | FIND FROM 60,480 ₽ |
| Kota Kinabalu | 2023-07-01 | 2023-07-12 | FIND FROM 67,210 ₽ |
Re: Общие вопросы о Малайзии Zhereele 23 Июль, 2019 Доброе утро! r>Вопрос про въезд в КЛ без обратных билетов. Прошерстила кучу сайтов – очень разная информация. Помогите пожта, если у вас есть информация.r>Мы будем въезжать с 14летним сыном, чтобы здесь в КЛ подаваться на студенческую и опекунскую визы (опекунская мне, а он будет учиться там, в школу уже поступили). Узнала, что нас могут не впустить в КЛ или даже не выпустить из Гонконга (летим транзитом через Гонконг из России).r>Так ли это и что делать? есть советы купить билет на выброс из КЛ, например. r>с другой стороны у нас есть подтверждение из Ministry of Education Malaysia, что ребенок зачислен в школу и будет инициирован процесс оформления виз как только мы прилетим. Может с этим документом можно вылетать/влетать?r>Thanks in advance!) .
Re: Общие вопросы о Малайзии admin 23 Июль, 2019 r>Информация разная, потому что у всех разный опыт в этом вопросе. Официально требование о наличии обратных билетов или билетов в третью страну для безвизового въезда в Малайзию существует, как и почти во всех странах, но на практике на пограничном контроле оно проверяется редко. Только представьте себе огромный поток на въездном паспортном контроле, и каждого надо проверить. Поэтому проверяют выборочно видимо по интуиции пограничников, причем ограничиваются осмотром распечатки электронного билета без их проверки по базе. То же самое относится и к посадке на борт, иногда могут проверить. Но в Гонконге у вас никто ничего проверять не будет, ведь если вы летите транзитом по одному билету, то у вас на руках уже будет посадочный талон из Москвы или откуда вы там летите, и в Гонконге вы проходите только контроль безопасности и проверку документов перед посадкой на борт, и все.r>Поэтому у вас есть несколько вариантов: r>1. Летите как есть, и если на посадке или границе возникают вопросы, то показываете все документы и все объясняете. Велика вероятность, что вас впустят. Также можете дополнить свою историю тем. что вы собираетесь попутешествовать по Азии в соседние страны по земле: в Тайланд или Сингапур на автобусе или поезде. Можете, кстати, купить билет на поезд онлайн или автобус, или сделать распечатку, может и прокатит.r>2. Летите как есть, и если возникают вопросы, покупаете прямо в аэропорту любой авиабилет в Тайланд, Сингапур, Индонезию и т.д. у любой бюджетной авиакомпании.r>3. Покупаете заранее дома любой самый дешевый авиабилет в одну сторону в Тайланд, Сингапур, Индонезию и т.д. у любых бюджетных авиалиний.r>4. You buy a more expensive airfare at home to any neighboring country by .
Re: general questions about Malaysia PetrenkoI August 20, 2019 Good morning, I have a dependant visa to Malaysia as my husband works there. If there is a dissolution of marriage, will this visa become invalid (my dept) or not? Automatically or are there any rules and I have to report the divorce, or can my husband through his employer? The question in general, will I be able to enter with it after the divorce? .
Re: Общие вопросы о Малайзии admin 20 Август, 2019 r>Здравствуйте! Ух, какие тонкости, боюсь на такой сложный вопрос точно ответить не смогу. Но простая логика рассуждений подсказывает, что если виза выдана законно и у нее не вышел срок действия, то она по прежнему является действительной, и вы сможете по ней въехать. Если же вы сообщите сами или консульскому отделу, выдавшему визу, из других источников станет известно об исчезновении основного условия для ее выдачи, т.е. о расторжении брака, она может быть аннулирована консульством. r>If I were you, I would not "panic" and go on this visa, if necessary. Even if at the next entry you are not allowed on it, you just get a visa-free entry stamp. But if you have any doubts and want it to be the right one, you'd better send a request to the consular department at malmoscow@kln.gov.my or mwmoscow@kln.gov.my .
Re: general questions about Malaysia InnaTrev November 30, 2019 Planning to fly into Malaysia via kuala lumpur and fly out from langkawi. Is this realistic? I read on the Internet about a year ago that a guy was not released from the airport langkawi, forced to return to KL. They said through which airport he flew in, it is necessary to fly out. It seems crazy to me, but I would like to be sure of my itinerary. Thank you.
Re: Общие вопросы о Малайзии admin 30 Ноябрь, 2019 r>This is bullshit. Fly in, fly out, or leave on the ground as you please.
Re: Общие вопросы о Малайзии Katerina752 29 Октябрь, 2021 Здравствуйте! На сайте информационного портала Консульского Департамента МИД России написано о ввозе валюты в Малайзию следующее: r> «Без заполнения декларации разрешен ввоз/вывоз валюты, не превышающей в сумме эквивалент 10 000 долл. США.»r>https://www.kdmid.ru/docs.aspx?lst=country_wiki&it=/Малайзия.aspxr>А в интернете "гуляет" информация то о 1000 ринггит, то о 5000 ринггит.r>So what's the right information?
Re: Общие вопросы о Малайзии admin 29 Октябрь, 2021 r>Hello! Since the rules change and the information on websites is not always updated, you should rely on the information of the consulate. Even if it turns out to be wrong, well fill out the declaration on the spot, and that's all the trouble. .
Re: General questions about Malaysia Dilshod July 16, 2022 Good afternoon. I want to prolong my visa free 30 days in Singapore by plane and come back and add another 30 days. Can you please tell me the minimum number of days I have to stay in Singapore?
Re: Общие вопросы о Малайзии admin 16 Июль, 2022 r>Hello, I think there is no such requirement, you can return the same day.
NashaPlaneta.net uses cookies. "Cookies are small files on your device that store information about your previous visits to the website. If you stay on our site by reading this message, it means that you agree to our use of cookies. Read more.