Pattaya vacation prices.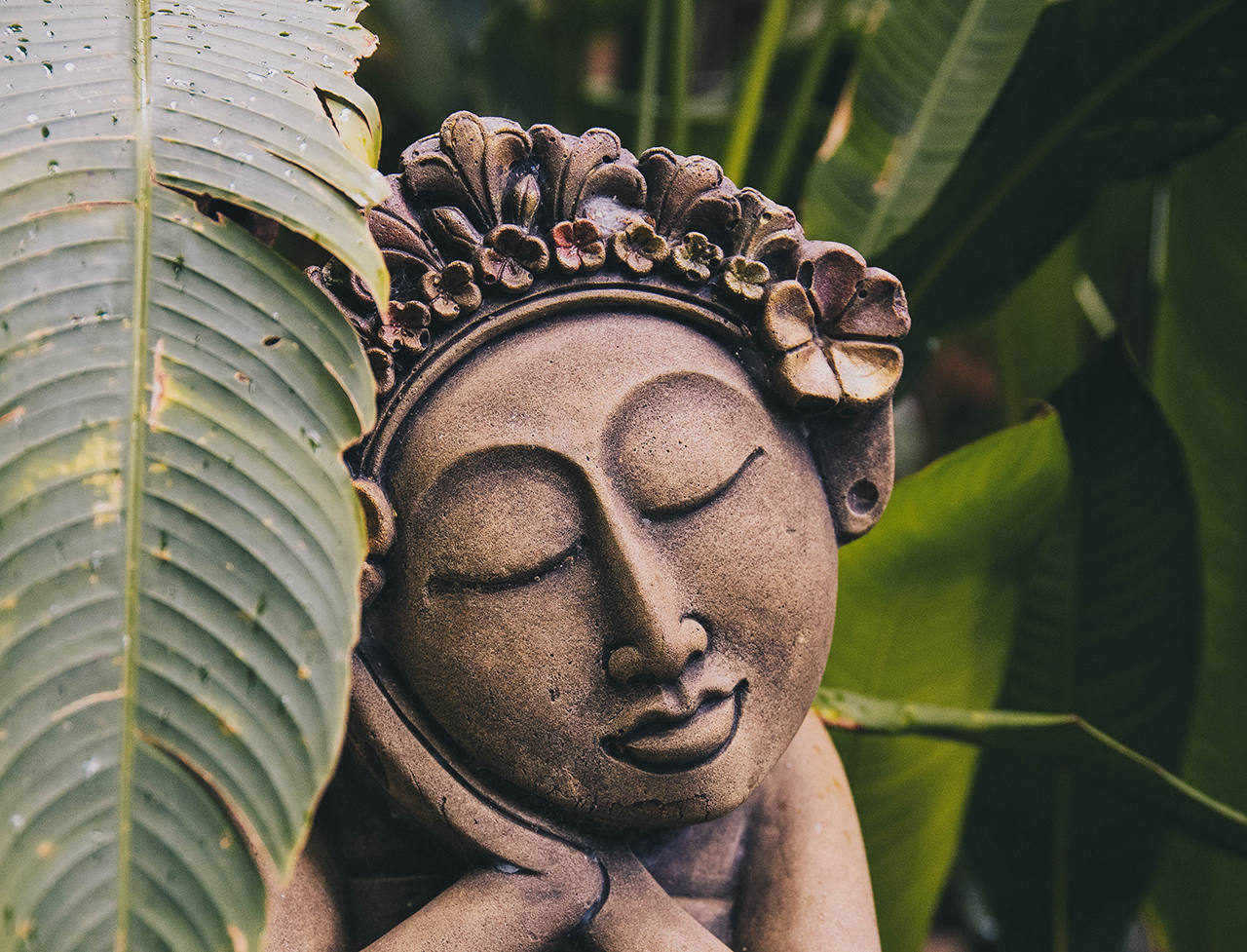 Want to make sure you have enough money for a vacation in Thailand? Find out how much tours, hotels, food, transportation, clothing, massages, and entertainment will cost in Pattaya in 2022. We tell you how to save money.
Exchange rate: 1 Thai Baht (THB) ≈ 1.5 RUB.
As of May 1, 2022 Thailand is fully open for vaccinated tourists ("Sputnik V" is recognized). From now on, only the unvaccinated need to have a PCR test before departure. In addition, all tourists must buy insurance and obtain ThailandPass. Tour from Moscow now costs from 120,000 ₽ for two people for 7 nights. Here are the optional prices for stays and flights. Information on flights and other aspects of holidays in Thailand may not be up to date now, check with official resources. Check the list of open countries.
Contents:
Prices for tours to Pattaya
The cheapest tours to Thailand are sold to Pattaya. The lowest prices are in the low season – from April to October. In November, the cost of tours begins to rise, reaching a maximum on New Year. Since mid-January prices gradually decrease.
If you are planning to stay in a 3* hotel, a tour for two persons for 7 days with a flight from Moscow will cost from 72 thousand rubles, and with a flight from St. Petersburg – from 78 thousand rubles. If you stay at a 5* hotel, the prices for tours in Pattaya from Moscow start at 90 thousand rubles, and from St. Petersburg – from 96 thousand rubles.
Search for the last minute deals on Level.Travel and Travelata – they will find the best deals among the different tour operators. Want to save your money? Check out our 7 rules for buying tours online.
: comparing major resorts : beaches, entertainment, prices, reviews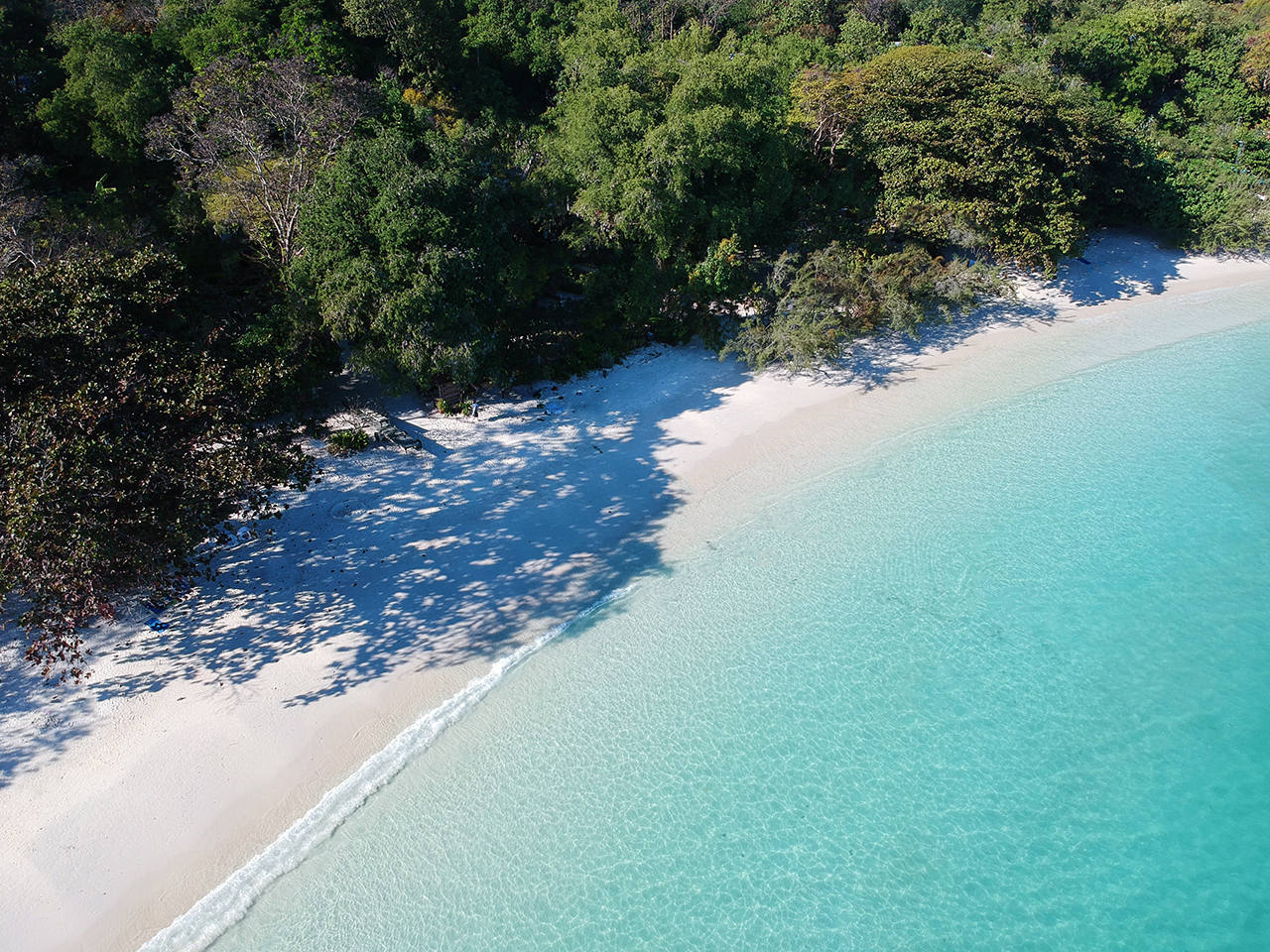 (Photo: unsplash.com / @fliich)
How much does a hotel cost in Pattaya
The resort has about 1,000 hotels, hostels, apartments and resorts – thanks to the huge selection, prices for hotels in Pattaya in 2022 are among the lowest in Thailand. At any time of the year in the city is easy to find a comfortable room or bungalow.
Hotels far from the center are suitable for those who do not want to go anywhere. If during a vacation in Pattaya you plan a lot of excursions and independent travel, choose an accommodation in the central part of the resort, on Jomtien or Naklya. From these areas to the bus stations, embankments and Bali Hai Pier is not difficult to reach on cheap tuk-tuks. Less convenient are Pratamnak, Jomtien and hotels, which are located east of Sukhumvit Street.
Prices in Pattaya in high season 2022 for a double room:
| | |
| --- | --- |
| Guesthouse away from the sea | 400-500 THB |
| Seaside Hostel | 600 THB |
| Hotel 1* and 2* | 500 THB |
| 3* Hotel | 550 THB |
| 4* hotel | 750 THB |
| 5* hotel | 1800 THB |
If you come to Pattaya for a long time, rent accommodation in condominiums. They pay government rates – water 30 THB and electricity about 5 THB. Landlords are allowed to rent apartments and studios for one month or more. The best prices for housing in Pattaya with a contract for a year. In this case, a studio apartment can be rented for THB 7000-8000 per month.
Look for hotels with discounts on Rumguru. Here are the ground rules for finding hotels.
(Photo: unsplash.com / @kaldrouby)
Food prices in Pattaya – 2022
How much will it cost to eat in Pattaya in 2022? As in all of Thailand – inexpensive, but it all depends on where you want to eat. The resort has many expensive restaurants for foreigners. Lunch and dinner there will cost 200-600 THB per person.
Inexpensive food is available at the food courts, which are large dining halls located in large shopping malls such as Mike Shopping Mall, Royal Garden Plaza, Central Festival, Big C, Tesco Lotus, Terminal 21 and Harbor Mall. You can have lunch there for 50-100 THB. However, alcoholic beverages are not sold in the food courts.
If you during a vacation in Pattaya want to try authentic Thai food, eat at establishments for Thais – they are always low prices. They are open on any street and the market. These restaurants have an unassuming appearance, but they are guaranteed high quality food. Dinner will cost 35-60 THB per person.
: hotels, food, transportation, tours : cafes, restaurants, markets : Phuket, Bangkok or Pattaya
(Photo: unsplash.com / @hannynaibaho)
The same can be said about the Thai macashnikas, which sell food from street carts. The chefs prepare delicious food and pass their skills from generation to generation. Do not be afraid of poisoning food from the macashnika or street food shops! Their owners have been working in the same place for years and value their reputation, so they won't feed their visitors stale products. Problems with poisoning are more likely to occur in a hyped restaurant for tourists.
Food prices in Pattaya in 2022:
meat kebab – 5-20 THB;
roti pancakes with stuffing – 40 THB;
steamed corn – 20 THB;
Grilled seafood – 20-40 THB;
pizza – 120-200 THB;
Tom Yum soup – 45-70 THB;
Som Tam salad – 40-50 THB;
Pork ball and noodle soup – THB 35-40;
Khao Man Gai, or rice with chicken and a cup of broth – 40-50 THB;
Freshly squeezed juice, bottle – THB 20-40;
fruit juice – 30-40 THB.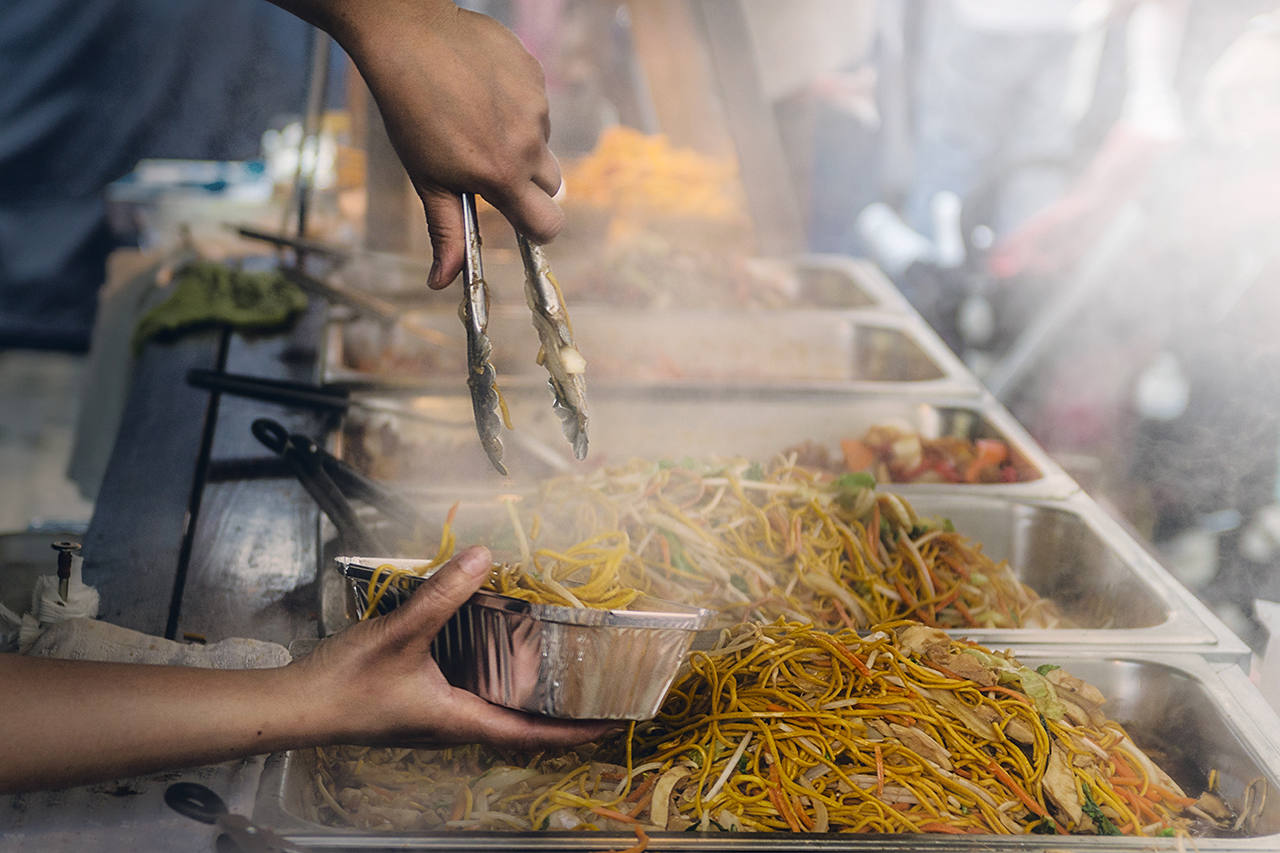 (Photo: unsplash.com / @jamessutton_photography)
Food Prices in Pattaya
Pattaya is geared toward foreigners, so the resort has products for every taste. The most democratic prices in Pattaya in 2022 are in chain stores 7-Eleven and Family Mart. They sell around the clock bread and pastries, milk and yogurt, sausage and frankfurters, sugar, salt, butter and cooking oil, snacks, soft drinks, juices and alcohol. Inexpensive products are available at Big C and Tesco Lotus supermarkets, and a little more expensive at Tops, FoodLand and FoodMart.
Vacationers willingly buy:
bread – 37-40 THB;
Milk, 1 liter – 44 THB;
Yoghurt, 125g – 20 THB;
butter, 0,2 kg – 115 THB;
Sausage, sliced – THB 36-45;
Hard cheese, 0.3 kg – THB 280.
Prices at night market in Pattaya
The prices for alcohol in Pattaya. It is cheap and sold freely, but there are hours when trade is prohibited in local stores. Popular with tourists:
local beer, a can – 31-39 THB;
imported beer, a can – 100 THB;
Song Tom Rum, 0.3 l – 135 THB.
In bars and nightclubs in Pattaya, the prices for alcoholic beverages are 1.5 times higher.
: Phuket, Samui, Pattaya or Bangkok : hotels, visa, price overview : hotels and resorts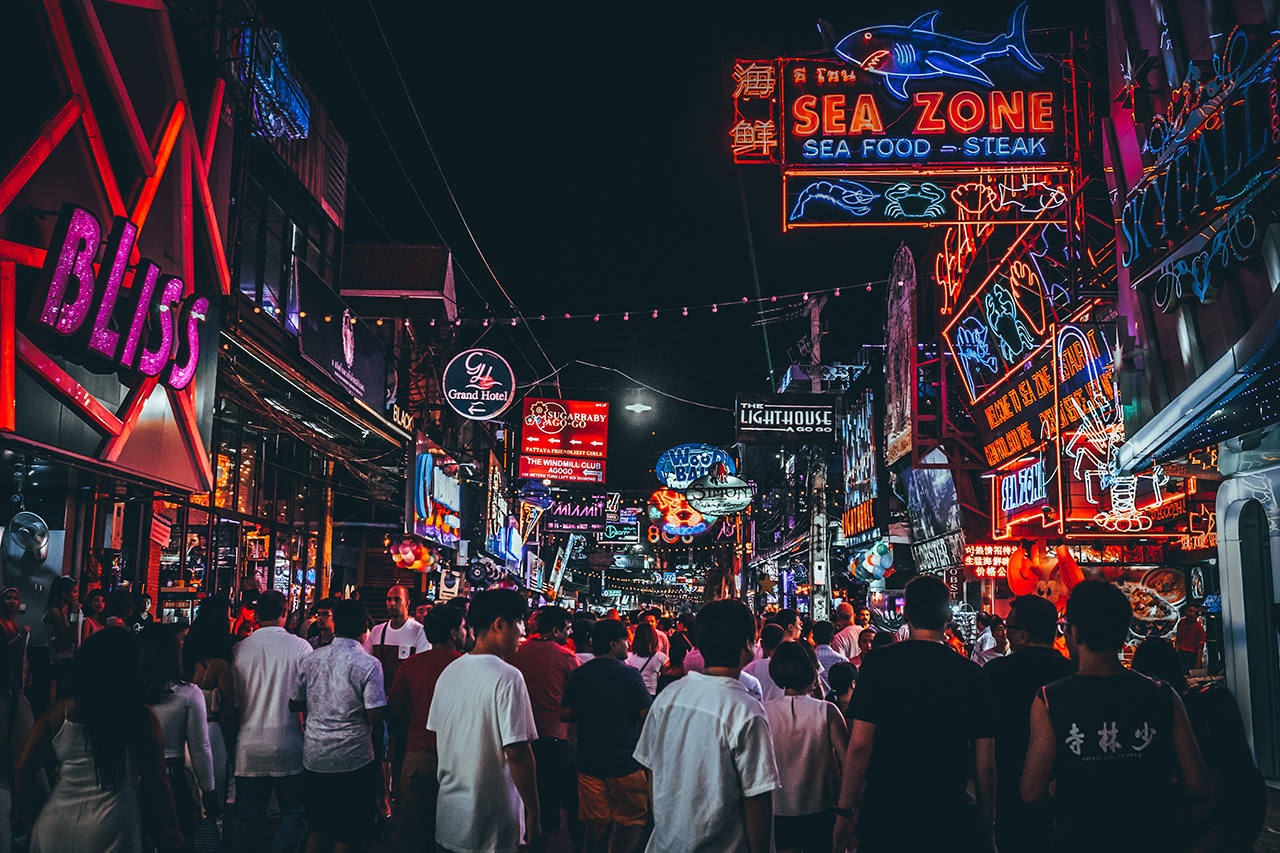 (Photo: unsplash.com / @hannynaibaho)
Fruit prices in Pattaya. Fruit is more profitable to take at the markets, especially where the locals buy. One of the cheapest markets is in the north of the city in the Naklya area. In any supermarket or market there are cheap plastic baskets with a lid for carrying fruit in hand luggage.
Fruit prices in Pattaya in 2022:
pineapple, pcs. – 30 THB;
coconut, 1 pc. – 30THB;
watermelon, 1 kg – 25-30 THB;
Mango, 1 kg – 70 THB
Papaya, 1 kg – 50 THB;
rambutan, 1 kg – THB 30-50;
Durian, 1 kg – 120-140 THB;
Lychee, 1 kg – 50 THB;
Melon, 1 kg – 40-60 THB;
dragonfruit, 1 kg – 50 THB.
Prices depend not on time of year, but on ripening season. From November to February in the resort appear cheap tangerines, and in January – inexpensive strawberries.
: September, October, November : December, January and February : March, April and May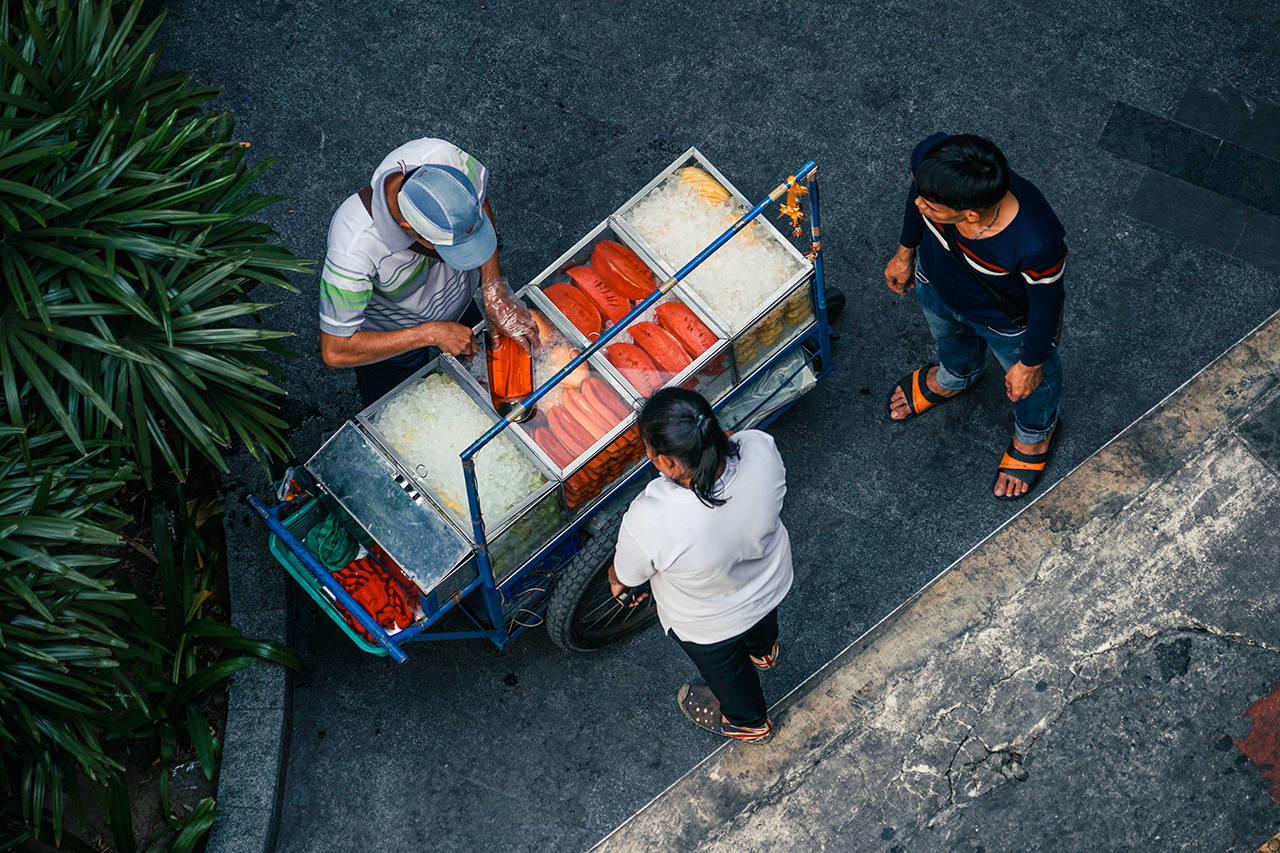 (Photo: unsplash.com / @fancycrave)
Clothing prices in Pattaya – 2022
The cost of beach wear in Pattaya is low. T-shirts, shorts, light dresses and pareos are sold for 100 THB at regular and night markets, as well as in the tourist part of town. Swimsuits cost from 500 THB, and flip-flops cost from 50-100 THB. The clothes are not of high quality, but are enough for a short vacation. Buy higher quality clothes and shoes in supermarkets.
(Photo: unsplash.com / @evankrause_)
Prices for massages, excursions, entertainment
Массаж — один из брендов Таиланда, и попробовать его хотят почти все туристы. Один час классического массажа в Паттайе в 2022 году стоит 150-300 THB, массаж с маслами — 200-350 THB, а массаж стоп или головы — 150-200 THB. Хорошие отзывы оставляют о массажистках с пляжей и массажных салонах, где работают слепые массажисты. Лучший массаж в Паттайе >>
Water fun lovers are offered:
Jet ski rental, 30 minutes – 1,000 THB.
Banana boat ride, 30 minutes – THB 800
Parasailing, 5 minutes – THB 500.
Windsurfing board rental, 1hr – THB 500.
Kayaking, 1hr – THB 300.
Wakesurfing – THB 1,500.
(Photo: 1CzPhoto / pixabay.com)
Pattaya is an interesting city. Take a free walk along the famous Walking Street and promenades. Climb the observation deck at Buddha Hill. Go to Ripley Museum – 450 THB, 3D Art Paradise Gallery – 400 THB and Bottle Museum – 200 THB.
Look for author interesting tours on Tripster. Individual and group, without the crowds and in Russian.
There are many travel agencies in Pattaya, which organize tours of the resort, its surrounding areas, in Bangkok and other cities in Thailand. Prices excursions for half a day start at 500 THB, a full day – from 800. A popular two-day trip to the River Kwai costs THB 2,600-3,000.
Transportation Prices
The cheapest form of public transportation is the sungteo. Open cars with two benches under a canopy tourists call tuk-tuks. Blue tuk-tuks in Pattaya cost 10 THB, white ones, which run along Sukhumvit Street, – 20 THB.
How much is a cab in Pattaya in 2022? Unlike in Bangkok, Pattaya cab drivers never turn on the meter. The fare starts at 100 THB. For a short distance around the city, they give you a ride for 150-200 THB. Transfer price to Suvarnabhumi Airport is from THB 1200. Book a shuttle online →
Many tourists rent motorcycles for mobility. The rent price is THB 100 a day, THB 2,500 a month. One liter of gasoline costs THB 28-35.
How much to eat in Pattaya in 2022?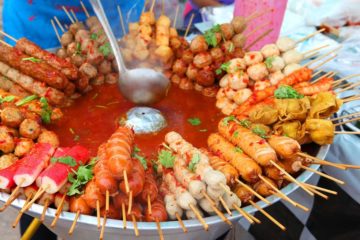 Food in Pattaya 2022 will please travelers with a variety of dishes. After all, the city strikes the imagination not only unique nature, but also an exotic menu.In this article you will learn the latest information about the prices, find a description of the various establishments, as well as where and what to eat while traveling.
Food Prices in Pattaya 2022
Food is a major part of the cost of any trip. However, the cost of food at this resort is quite acceptable and affordable.
On average, breakfast for one person will cost 90-120 baht, lunch – about 130 baht, and dinner – from 90 baht. However in any case everything depends on a place.
Where to eat tasty and inexpensive in Pattaya?
Despite the fact that prices in establishments of the resort are very diverse, in Pattaya is not difficult to find places where you can eat on a budget. Quite profitable to buy goods in large supermarkets. It is believed that the smaller the store, the higher the cost of products will be. You can also buy food at night markets. There are very affordable prices, especially after sunset – at this time, sellers make significant discounts.
Staying at the resort, the rule should be followed: the farther from the tourist streets, the cheaper.
Prices for food on the beach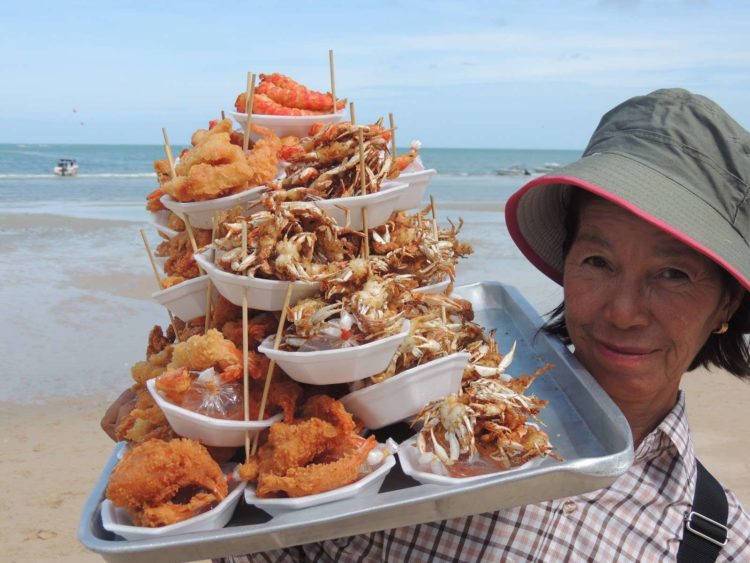 Coming on vacation, most tourists spend almost all their time on the beach, so it is important to know what kind of food and at what price is available here.
For example, in the area of Jomtien Beach are a lot of cafes and macashnikas. The prices here are much lower than in the city center, but higher than in the interior of Pattaya. Also in the area is its own fruit market. Cozi Beach and Wongamat are known for their affordable prices in cafes and restaurants. And from Central Beach you can walk to any establishment.
Restaurant Food Prices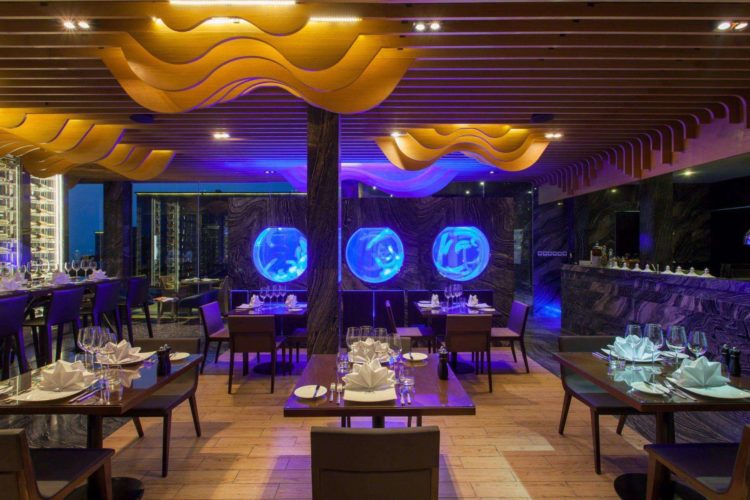 Pattaya is a tourist city with many different restaurants. They offer delicacies of local, Chinese, Japanese, European and other cuisines. The average cost of a dish is 60 baht. The delicacies are cooked quickly, which also pleases the tourist. In addition, many establishments offer fruit as a compliment.
Cafe des Amis Fine Dining, for example, offers French and European cuisine. Prices here average from 200 baht.
Jasmin is a cozy little restaurant serving Asian delicacies. The institution is also famous for its first-class service and interesting interior. The cost per meal is roughly 100 baht.
Glass House is one of the best restaurants in Pattaya. The menu includes a variety of dishes with seafood, as well as international delicacies and homemade pastries. On average, a single dish costs about 350 baht.
Street Café Food Prices
Looking for where to eat inexpensive in Pattaya? Then be sure to pay attention to the food courts and diners. Also, choose establishments that have the most Thais and almost no tourists. The locals love the food, but try to save money.
At the resort is quite common macashnikas are mobile mini-kitchens, which sell a variety of products. Having bought food, you can ask the vendor to make a dish of it. Most often the food is cooked for 5-7 minutes and usually this service is free.
Tasty and inexpensive meal in Pattaya and succeed in the food courts, which are located in the malls. In these places you can eat a full breakfast, for example, and just a snack. Here you can enjoy European, local and even Russian cuisine. On average, you have to pay about 60 baht for a meal.
You can also go to a cozy cafe Pitini Pattaya. It offers delicacies of European cuisine. According to the reviews of tourists, the place is great for breakfast. Also here are quite reasonable prices and pleasant staff.
Tamar Bakery & Restaurant is also famous for its pleasant prices. Here you can have a snack with delicious desserts, pastries and taste the delicious coffee.
The Tree Tales Cafe also delights travelers. The cafe serves delicacies of European cuisine. This is a very cozy place with a beautiful interior and delicious dishes.
Prices for food at the unlimited cafe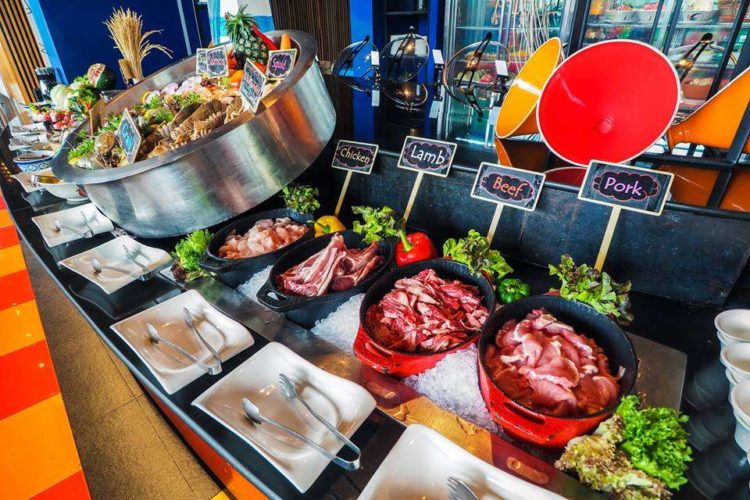 Unlimited cafes are establishments where the customer only has to pay once and in return he gets to stay in the cafe or restaurant for a certain amount of time and the opportunity to eat any dishes from the menu. The entrance fee is usually about 400 baht. Also, many cafes and restaurants in Pattaya regularly hold "unlimited" hours or days.
For example, the restaurant Edge, located on the fourteenth floor of the Hilton Hotel, from 12:00 to 14:30 and from 18:00 to 22:30 turns into an unlimited buffet. Tourists note that it has a cozy atmosphere, delicious delicacies, and a great view. The cost to enter during "unlimited" hours is not the most affordable – from 650 on weekdays and 1000 on weekends.
Not far from Pattaya is a network of Japanese restaurants FIN Shabu & Beer Buffet, which operates on a similar principle. This institution is popular with both visitors and locals. The entrance fee here ranges from 300 to 500 baht (all depends on the choice of menu).
Sabushi Oishi is another reasonably priced place. It offers Asian delicacies for 419 baht (209 baht for kids under 130 cm).
Food Prices at the Night Market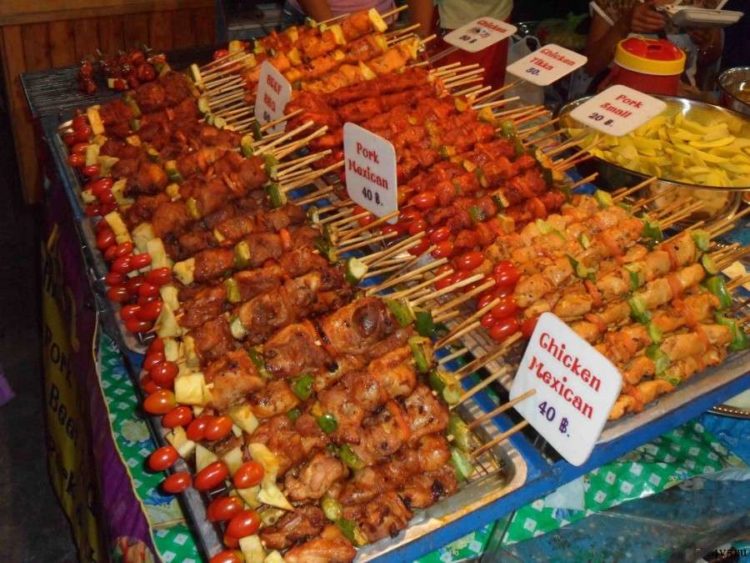 Markets of this type offer inexpensive products at a pleasant price. Night markets in Pattaya are popular because you can find good and fresh food. They start working after 17:00. There are two night markets in total, one is on Tepprasit Street (open on Fridays and weekends) and the other is near Pattaya Park Hotel (open every day). They sell everything from meat products to clothes and souvenirs. For example, 1 kg of potatoes at the night market will cost about 40 baht, and cucumbers or tomatoes – 30 baht.
The prices for food in the supermarket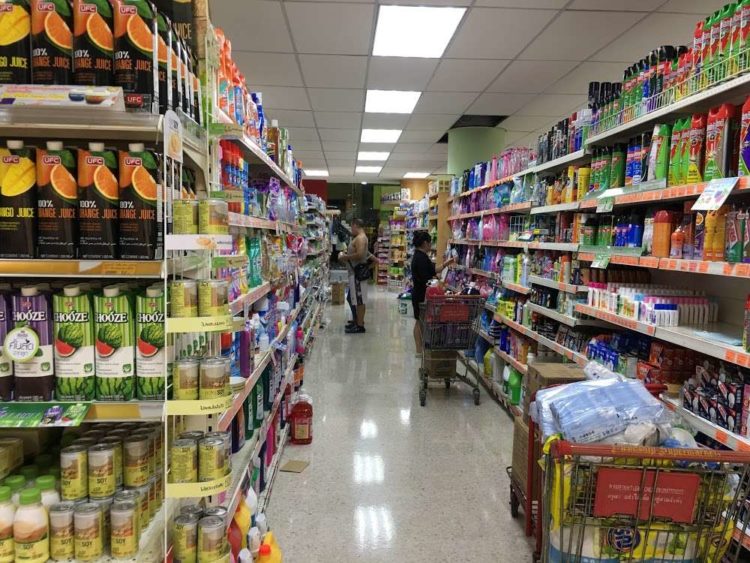 In Pattaya, supermarkets are represented by 7-Eleven and Family Mart. In addition to them there are also several outlets Friendship Supermarket.
There are also small stores that are located throughout the city. However, it is most advantageous to buy goods in chain supermarkets. Many of them are open 24 hours a day and offer a wide range of products. Here you can also buy ready-made meals, the average cost of which is about 30-40 baht.
The prices of alcohol in Pattaya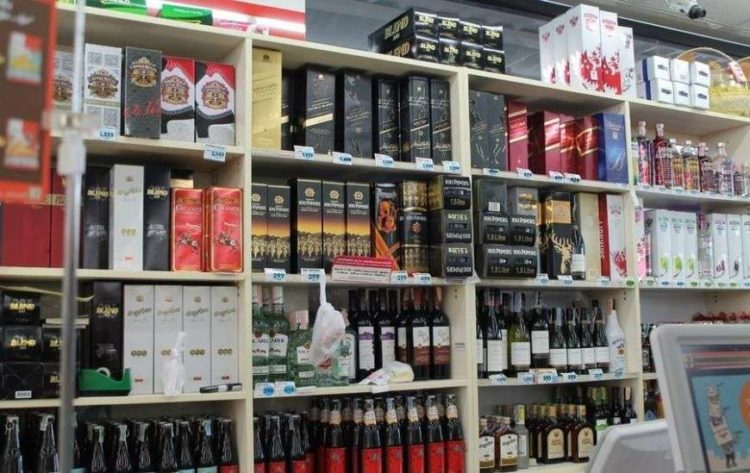 In Pattaya, you can buy all brands and types of alcoholic beverages. Very profitable at the resort to buy beer and other alcohol in the store Macro. Drinks are sold here both at retail and wholesale. There are also wholesale outlets throughout the city.
However, if you are looking for a drink from a well-known brand, it is best to buy in duty free – it will be cheaper here.
Fruit prices in Pattaya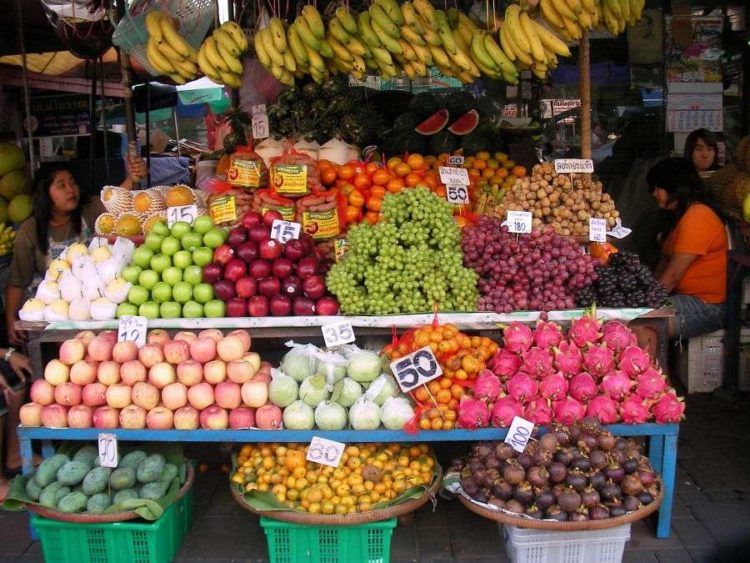 Fruit in Pattaya is a separate topic. Here offer a wide variety and low prices. Also on the cost affects the season. Located in the city many outlets, which sell exotic fruits. The price of them depends on the place of purchase. For example, in supermarkets is usually 25-35% more expensive than in the market. For example, the average cost of 1 kg of mango here starts from 70 baht, pitaya – 70, durian – 70. For a kilo of bananas you pay only 30 baht. The fruits are sold either whole and unpeeled, or small peeled portions.
How to save money on food in Pattaya?
To save money on food, you should be aware of certain points.
For example, often the prices for the dishes are listed on the basis of 100 grams. Because of this there may be some unforeseen expenditures.
Also, if you want to spend as little money as possible, do not eat in establishments that are designed for vacationers, choose a family-type cafes or food courts, where sit the locals.
In addition, in the evening, a few hours before closing time, almost all stores in the city hold a sale of ready-made food. Discounts often reach 50%.
What to try in Pattaya from the food?
Local cuisine is based on the right choice of products. Particular attention is paid to the combination of ingredients, spices, herbs.
In the list of dishes that must be tasted in Pattaya, includes tom yum soup. It is cooked in coconut milk with the addition of shrimp. You must also try the delicacy khau phat sapparot – it is fried rice, in which they add pineapple. Among the exotic salads is very popular catfish there, consisting of papaya, shrimp and chili peppers. Sweet lovers will love the local banana pancakes roti.
Thus, here you can try a variety of local cuisine in establishments of all types. Food in Pattaya 2019 strikes the variety – here you will find delicious seafood treats, lots of exotic fruits, sweets and much more for every taste and wallet.