Prices in Prague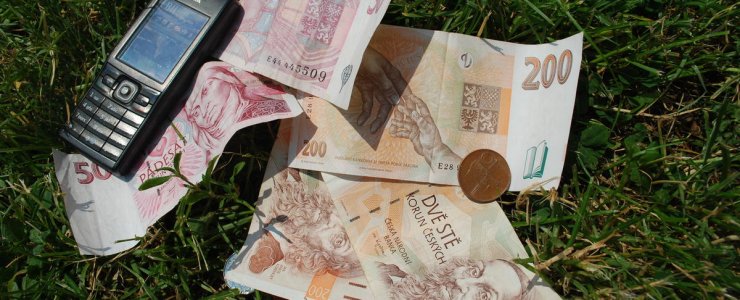 Many people are interested in the prices in Prague. Tourists are concerned about how much money to take with them, and immigrants are concerned about the standard of living in Prague, that is, income and expenses. We have analyzed the market and made an overview of average prices of food, clothing, accommodation, transportation, entertainment and wages in Prague. On the basis of this data you can orient with the expenses in the largest megalopolis of the country – Prague. Information for the year 2021 (November), based on data from Numbeo.
Average prices for meals in restaurants
Average prices of various goods in stores
Average price of clothes and shoes
Average price of buying an apartment
Rent
Child Care
Average transportation costs
Prices for entertainment
Average salary in Prague
Average prices for meals in restaurants
Prices for a meal can vary depending on the location of the restaurant in relation to the city center, its promotion and prestige.
Lunch in a cheap restaurant in Prague, where you can meet locals rather than tourists more often, is 150 crowns. As a rule, it will be a complex dinner, you do not have much choice. It includes soup and a second course.
A three-course lunch at a mid-level restaurant for two will cost 800 CZK. Here you can choose the dishes you like from a menu of soups, salads, main courses.
If you prefer fast-food restaurants like KFC or Mc'Donalds, a standard set will cost you 150 crowns.
Drinks, which are rarely included in the price of lunch, also have their own rates.
Local beer (0.5 l) costs 45 crowns, imported beer (0.33) costs 50 crowns.
Sprite, Fanta, Coca Cola, etc. carbonated beverages cost 34 kroner. (0.33) cost 34 kroner, and a bottle of water (0.33) costs 29 kroner.
A standard cappuccino is 58 kronor.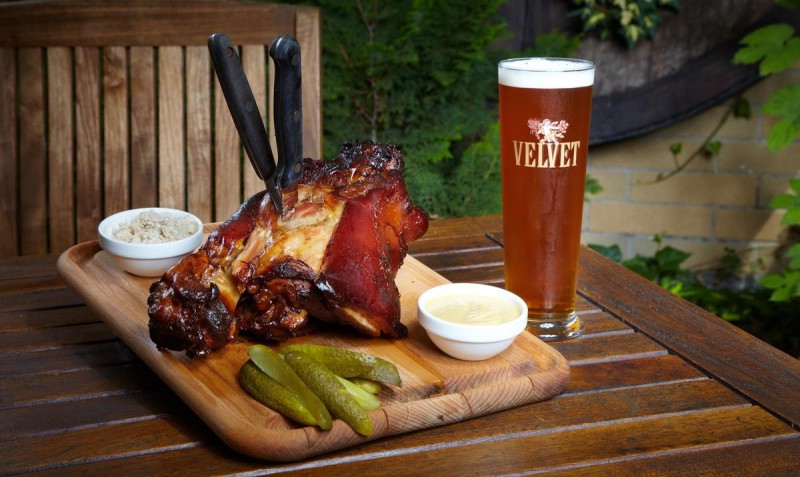 Average prices of various goods in stores
The actual prices of food and alcoholic beverages in general stores.
Milk – 20 kronor/litre
Fresh bread – 27 kronor / 500 g
White rice – 38 kroner per kilo.
Eggs – 44 kroner / 12 units
Local cheese – 220 kronor / 1 kg.
Chicken breasts – 150 crowns / 1 kg.
Beef – 229 crowns / 1 kg.
Apples – 36 crowns / 1 kg.
Bananas – 33 crowns / 1 kg.
Oranges – 36 crowns / 1 kg.
Tomatoes – 54 crowns / 1 kg.
Potatoes – 25 crowns / 1 kg.
Onions – 22 kroner / 1 kg.
Lettuce – 27 crowns/unit
Water – 145 crowns / 1.5 liters
Wine of medium quality – 133 crowns / 1 liter.
Local beer (bottled) – 18 crowns / 0.5 liter.
Imported beer (bottled) – 38 kroner / 0.33 liters.
Cigarettes (Marlboro) – 125 kronor.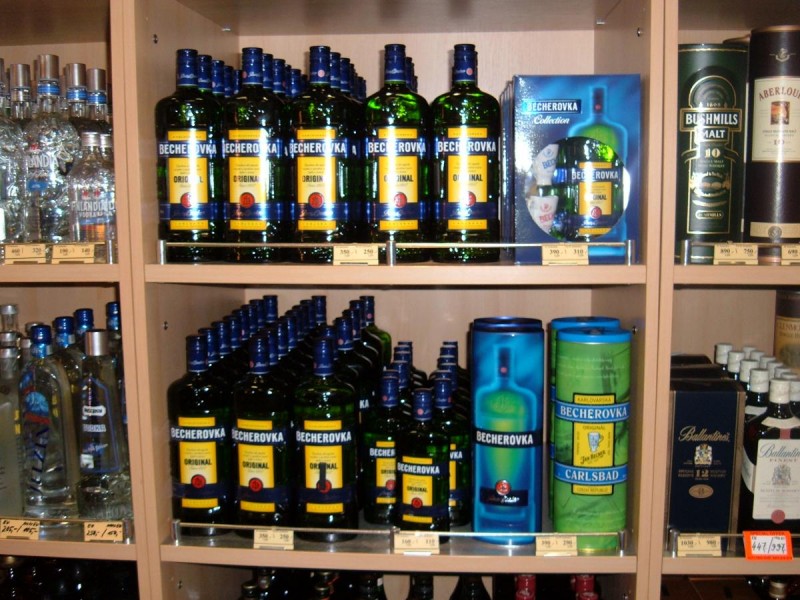 Average price of clothes and shoes
Jeans like the Levis 501 – 1750 kronor
Summer clothes in stores (Zara, H&M, etc.) – 868 kronor
Nike shoes – 1,963 CZK
Men's leather shoes – 2,413 kronor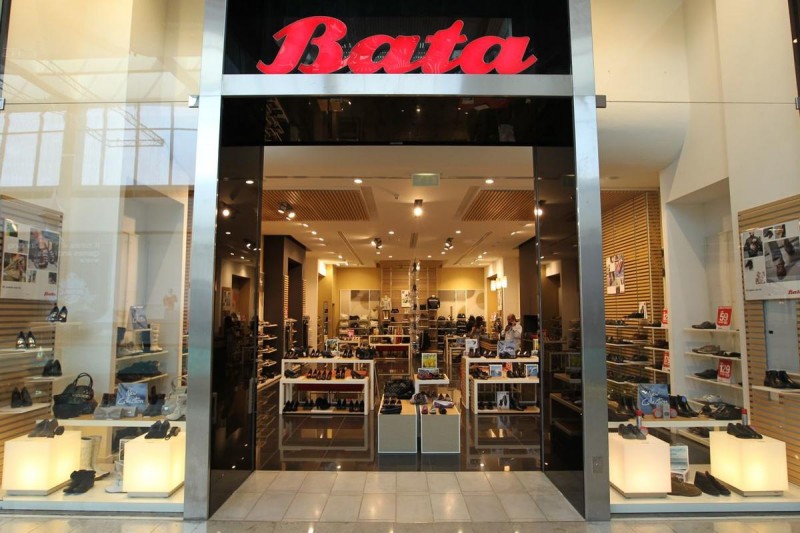 Average price of buying an apartment
If you want to buy an apartment in Prague, the average price varies greatly depending on location.
In the city center – 133865 CZK / square meter
Outside the city center – 90502 CZK per square meter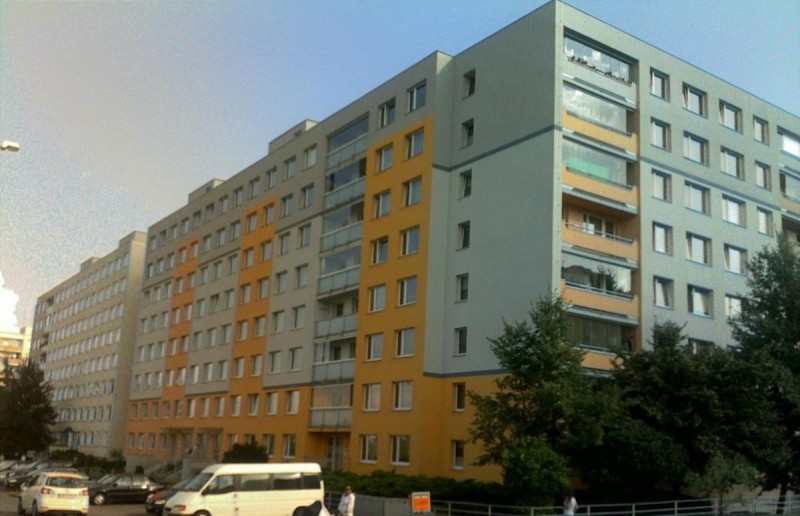 Rent
Studio apartment in the city center – 18,550 kronor/month
Studio apartment outside the city center – 13821 kronor/month
Two-bedroom apartment in the city center – 31547 kronor/month
Two-bedroom apartment outside the city center – 22784 kronor/month
Monthly expenses of this kind are added to the rent:
Basic (electricity, heating, water, garbage disposal) for an apartment of 85 square meters – 4772 kronor / month
Phone calls (no discounts, no specific plan) – 3.69 kronor/minute
Internet (60 Megabytes, no limits) – 508 kronor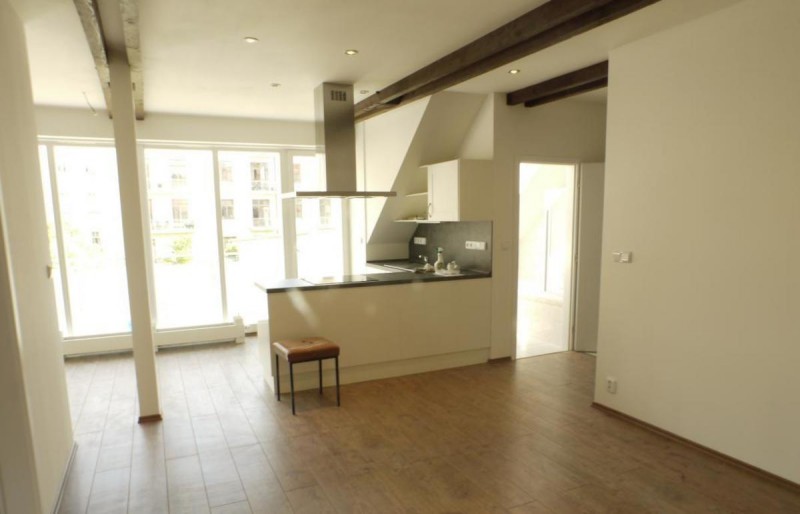 Child Care
Pre-school (or daycare), full day, private, monthly for 1 child – SEK 14973
International elementary school, annually for 1 child – SEK 251252
Average transportation costs
Public transport ticket – 30 kronor.
Standard monthly pass – 550 kronor.
Cab (landing) – 40 kronor.
Cab – 28 kronor/km
Cab (waiting): 360 kronor/hour
Price of a car like a Volkswagen Golf 1.4 90 kW Trendline – 500,000 EEK
Price of a similar car to the Toyota Corolla 1.6l 97kW Comfort – 531713 EEK
Fuel prices (updated every day)
Currency
Diesel
Petrol
LPG
CZK
EUR
USD
RUB
Updated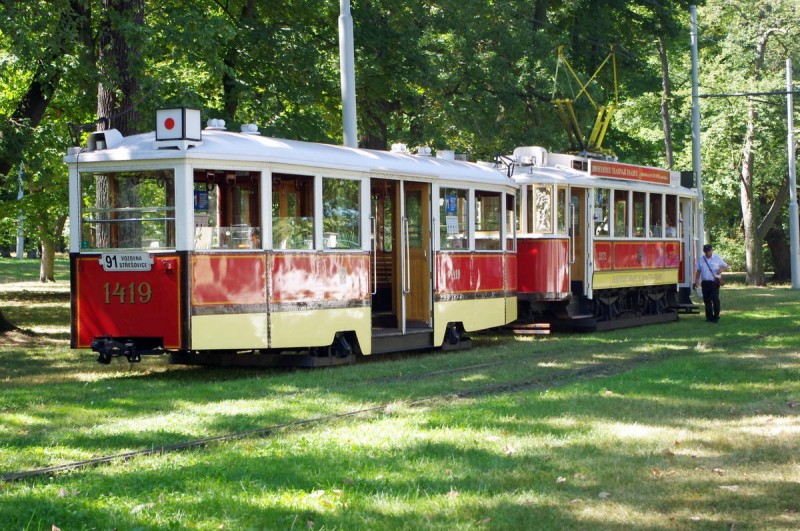 Prices for entertainment
Monthly health club membership – 925 CZK
Rent of a tennis court (1 hour on weekends) – 335 EEK
First row at the cinema – 200 CZK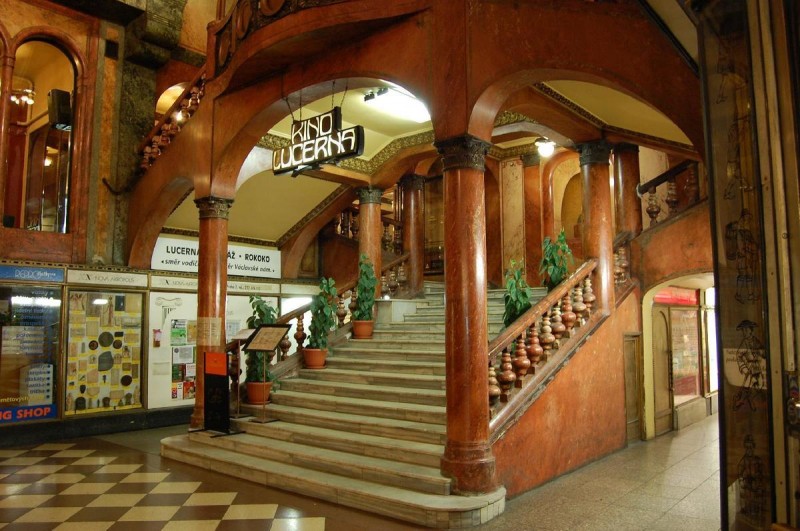 Average salary in Prague
Average salary in Prague with deducted taxes -31341 CZK.
Mortgage interest rate per year – 2.67
The data is based on 6180 records that were made during the last 12 months, the survey was attended by 603 people.
Hello, could you please tell me the information on the site: links to excursions, prices – is it all relevant this year? We are planning with my husband in December to fly to Prague. Looking for information. Thanks in advance!
At the beginning of the article indicated when the prices are updated. Everything is up to date.
Hello, could you tell me how to get from the airport to the City Centre Hotel near the Palladium Shopping Centre? Can I take the 119 bus? Do you take the subway or streetcar from there? Thank you!
Take bus 119 to Nádraží Veleslavín and then the metro to Náměstí Republiky, change from A to C line in Můstek station. Travel time is 45 minutes.
25 yes, 24 maybe not.
Good day. Is it possible to order and deliver food from a grocery supermarket to a given address in Prague? If you can – with your nose to the link, please
Yes, I've been buying here for a long time. I do itesco.cz myself.
Thank you. Do you think/know if the delivery service will work on December 25?
Good afternoon, please tell me, we are going to move to Prague together from St. Petersburg. Salary offer 120K Gross, how comfortable will live in Prague on this money? And whether it is enough for two, with rent, etc.? Thanks in advance!
Gross? Maybe kroner. If you can afford it, you'll be more than comfortable!
The salary is in kronor, of course
Gross is before taxes, i.e. 84K +-.
That's the first time I've heard that definition.) I will know, thank you. In Prague, a good salary is 35-40k, you have twice that. For a family, 84k is above average income. To rent an apartment – 15-20k (good). The rest is up to you.
And what are the approximate costs of food / utilities / travel per month / health insurance / gym / something else?
It's an individual thing. We are a family of 4 people, all you listed, stacked in the 40k.
Good afternoon! Can you tell me about the price of electricity in Prague in 2017? Is it the same across the city? Apartment in Prague 5 with an electric stove
You can't guess with this in Prague, there are a lot of energy rates and suppliers, prices fluctuate a lot. You can pay 1000 crowns per month, or you can pay 3000 crowns just for electricity. On average, 5 crowns for 1 kWh.
Thank you. Another question. For a private owner and for a company-owner of an apartment, the electricity bill is the same.
As far as I know there is no difference.
Good day dear Pragoved, your site is a treasure trove of information! I would like your opinion: I decided with a girlfriend to go to Prague in January, please advise how realistic it is to eat there for 1000 CZK per day for two? (breakfast at the hotel is included, I am interested in lunch-dinner)
and how realistic to go somewhere in addition to food (museums, tours, attractions) for about 1000-1500 kronor/day?
If you don't push yourself, 1000 CZK for two people a day will be enough. Sightseeing, too, you can choose a price in advance, we try to specify the cost of admission.
Thank you for the answer.
Maybe even on the visa can guide, whether there is a frequent refusal?
I also studied the information, they say a minimum of 1100 kronor a day per person, but it is a minimum, and how much should I have on my account, so that for this reason will not be rejected?
I am not able to help you with the finer points of the visa, everything is changing so fast that you cannot keep track of it, you should contact the consulate.
Hello, can you tell me how much food you can get for a month in Prague while you earn money and what you should take with you, thanks.
It all depends on the person, the actual prices in the article. Do the math, keep an estimate.
Good day. Can you please tell me if these prices are up to date for 2017?
Updated. 70% cheaper…
Dear Pragoved! I`ll be in Prague in early January, I`m very interested in hockey for children and teenagers, I`d like to see the clubs with boarding schools, my kid is 15, I`m going to do some research, maybe you know something about them. Thank you.
Unfortunately, I can not help you with this question…
Hello, thank you so much for your site! I have read many threads (going to Prague with my husband for the first time in February) at you all is very informative and understandable. I will stay on Legerova 32.Can you please suggest good and budget restaurants with Prague flavor.I do not understand how to get to the tour, not booking anything in advance, and directly on the spot.Thanks.
I do not advise, it's a matter of taste. Choose. On excursions it is accepted to reserve in advance, at least a day.
I've seen it all. I wanted to know your opinion. Well, no so no. We'll figure it out ourselves.
I myself do not go on excursions, but I often hear reviews. For those who are the first in Prague, it is better to pay attention to sightseeing tours.
Dear Pragoveden! I'm going to the Biathlon World Cup with a friend, which takes place in December in Nove Mesto! Can you tell me please, what are the prices of these events, what else interesting to watch when there is no race? Maybe some advice would give? Thank you in advance!
What to see in Prague? Are you kidding? Take your pick.
Thank you). Is there anything nearby to see on the same night?
Of course there is. There's a lot to see. In the evening you can walk to the TV tower, it's beautiful.
Hello Prahovoved! I accidentally came across your site – a lot of useful information. Thank you very much! I would like to ask you, I am going to Prague with my family from 04.11 to 8.11.2016. We are going for the first time. Can you tell me how to get from the airport to our hotel City Lounge Crown Hotel Borivojova 94 Prague 03 Prague, 13000. We arrive in the evening at 18:45. What can I see nearby already on the same day, as we have very few days. And how would you plan such a trip. Thank you in advance.
Take bus 119 to Nádraží Veleslavín, then take streetcar 26 to Husinecká, from there walk uphill to the hotel (it has a nice slope).
Dear Pragoved, Good afternoon! How good a standard of living can you get with a salary of 60,000 crowns for two after taxes?
Above average. You'll feel very comfortable.
Good evening. We will be in Prague in two weeks. We want to book tours in Hebrew. Where and how can we do it. Thank you.
It's very rare to find a tour in Hebrew. Try to search here.
Thank you! But I already checked there. No Hebrew?
Hello, could you tell me please, is it necessary to buy a pass separately? We're going with my daughter 2, we will live in Olshanka 3 *, what is more convenient to take a pass? I would prefer to use the streetcar or metro to get to the center. The hotel is in the Žižkov district.We are going to Prague for the first time. Thank you!
Read more about transportation here. The streetcar to the center (10 minutes). The location is good.
Hello, could you please tell me how much money I would need for a comfortable stay of 2 people in Prague with a rental apartment? I was offered a job with 42-45000 net, but only one person can work, is it enough? What do you think, is it worth it?
Pretty decent money. 15k or so will go to rent and household services. 10k or so for food. The rest is yours
Dear Pragoved, could you please answer the following question. In summer I am going to take a TEFL course in Prague and after that I am planning to work as an English teacher in one of the language schools. I found information that the average salary of an English teacher in the Czech Republic 750-1300 am.dollars (18,400 – 30,600 kronor). Tell me, how true is this information? Is there a difference in salaries between native and non-native speaker teachers or is the rate the same everywhere?
Not surprising, a salary of 20,000 – 25,000 CZK is likely. I can't say anything about employment, I'm not familiar with this niche.
Good afternoon! In the first decade of August, we are going to Prague 7 Hotel Klara. Please advise which transport is better to get to the hotel from the airport. What cafes near the hotel would you recommend?
Take the 119 bus to Nádraží Veleslavín, then the 26 streetcar to Strossmayerovo náměstí. I wouldn't recommend it, it's a matter of taste.
Good afternoon, please help me with advice. I have already paid for the hotel and tickets to Prague. I will be in the city for 3 full days, I am not going to pay for sightseeing, clubs, boutiques. I am a budget tourist. How much money do I need to take with me in euros, to feel comfortable? (Buy cheap souvenirs, visit museums, go to a national pub).
It all depends on the person and his needs. A rough calculation I did here. The article is relevant.
Hello Praguovedov! Why is the price for a standard monthly pass listed as 550 CZK in this article?
Because Prague citizens have an opencard, its refill costs 550 CZK per month. But it is "troublesome" for tourist to do so, for that there is a pass for 670 CZK. In the next update I will clarify this point.
Hello, Praguoved, could you please tell me the best way to get from the airport to the Leonardo Praga Hotel (it's city center) by public transport and which one? And if a cab, how much in kronor or euros would it cost? We are going at the end of January.
Hello, Pragoved! I read all your reviews and recommendations, tried to analyze a lot myself. My husband and I will stay at Hotel U Sládků Bělohorská 130/212, 16900 Praha 6 Czech republic, from December 02.12.15 to December 07.12.15 for 5 days. Prague is our dream! (All the more so because we will celebrate our 10 years there together). For the first time we are going to Europe. A little bit afraid, but we can do it!) We are great beer lovers. My spouse likes it with a bitterness, and I – on the contrary – softer, but not fruity (((. So, could you advise us on transportation from the airport to the hotel (on your own). Also looked at your recommendation beer list. And identified 2 nearby bars: Monastyrsky Shinok – Klašterni Šenk and BERNARD PAB "U Bileho Lva". The reviews are good there and there. But there is a little nuance, everywhere advise to book a table in advance. I may not seem very smart, but how to do it? – Do I have to go in person… or do I have to call? And can you advise which streetcar to take from our hotel to the Andel metro (and then we'll find our own way there)) ) Thanks so much in advance =)
I'd take the 100 bus to Zličín, then the 180 to Břevnovská. It makes sense to reserve a seat if you plan to get there after 18:00. If you want to have lunch, I'm sure there will be seats. The place is a long way from the center. The hotel is very well suited for those who want to stay overnight. Near the hotel, there's a streetcar stop U Kaštanu, take the 22 streetcar to Újezd, then take the 12 or 20 tram to Anděl.
Thank you very much for the detailed answer! Lunch probably will be in the center, but in the nooks, they say, so cheaper)And dinner – yes, closer to the hotel. And I'm sorry I wrote my questions in the wrong thread. I'm a little confused. Thank you again)
Hello Taisia, please share your impressions of the trip. Going to Prague in January. Did you pay by card? Thank you in advance.
Hello! Please help me with my critical situation! When I booked a hotel on Bookings I put my internet card. Upon arrival, it turned out that you can only pay in cash or by card, which can be physically passed through a reader. But I didn't even bring my card! I had to pay in cash, which I expected to spend on food, tickets, and other things. Consequently, I am woefully short of money! How can I get money from Russia? (I remind you-bank card no) All hope on you! Help!
How much to go to Prague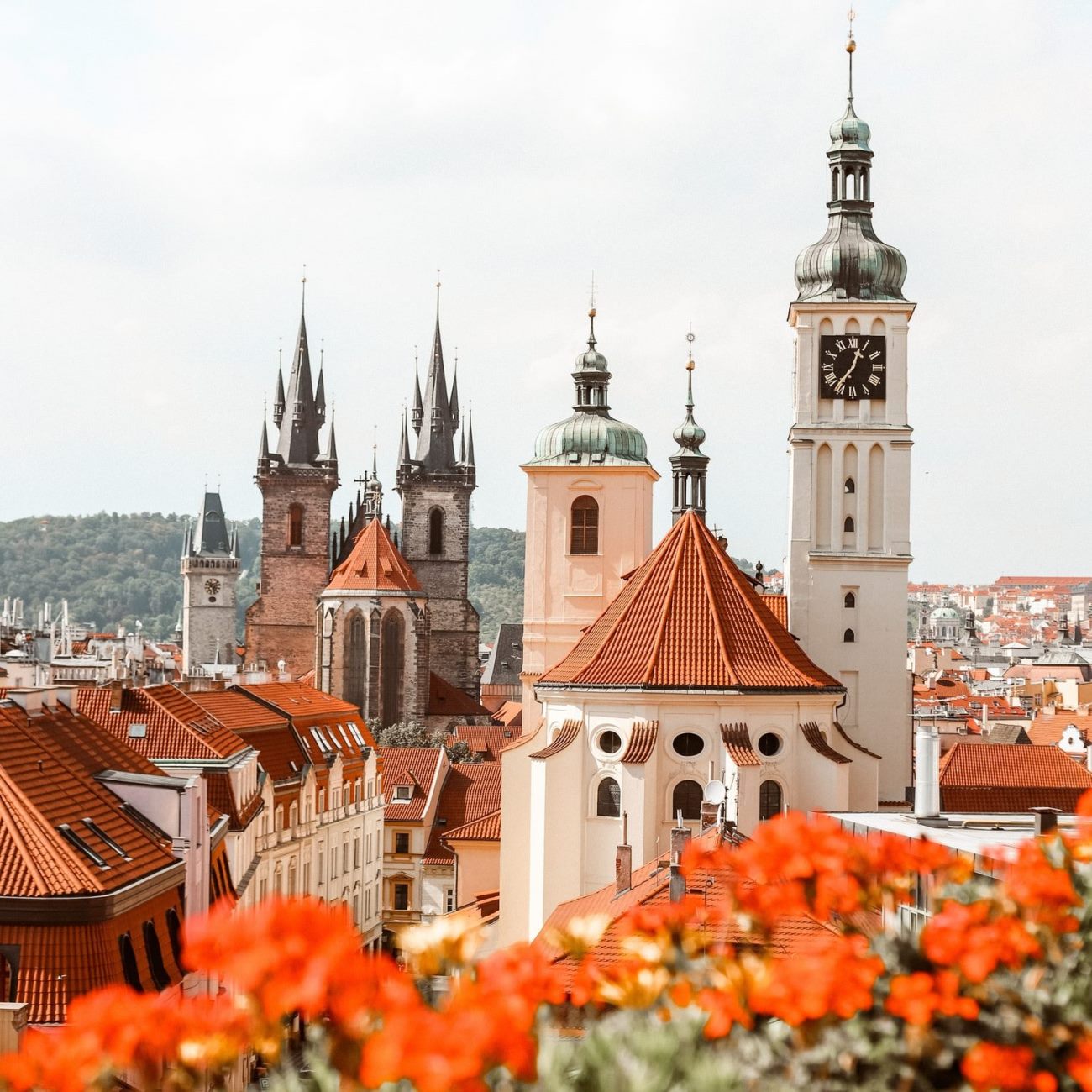 We find out how much it costs to go to the capital of the Czech Republic in 2022. We study the prices of food in Prague (stores, cafes and restaurants), travel costs, prices of hotels and tickets, tours and attractions. We calculate how much a week of vacation in Prague costs.
Czech Republic welcomes tourists from Russia. For convenience, we give pre-dedicated prices for stays and flights. Information about visas and flights may not be current, check with official resources. See list of open countries.
Exchange rate: 1 CZK ≈ 3 RUB.
Contents:
How much is a ticket to Prague
Flights to Prague from Moscow are inexpensive – there are always direct flights for 9-13 thousand rubles round trip. Flying from St. Petersburg is a little more expensive – 11-16 thousand rubles .
The cheapest tickets are usually on flights with a change (in Kiev, Riga and other European cities). For example, AirSerbia has cheap tickets with connection in Belgrade – from 8-9 thousand rubles.
Flights of "Pobeda". The Russian low-cost carrier doesn't yet fly to Prague, but there are flights to Karlovy Vary and Bratislava. We didn't fly back to Moscow from Prague, but went to Vienna for a day and to Bratislava for a day – we saw the cities and flew away by "Pobeda". It's short and uncomplicated, plus you get to see other cities in one trip.
Where to find cheap tickets? Use the Aviasales search engine – it compares prices of all airlines. Learn the secrets of finding cheap airline tickets.
Don't forget about insurance! It will keep you safe from expenses in case of an emergency. You can arrange it at Compare.ru or Cherehapa. The price starts from 300 rubles per week.
Useful Information:
Prices for tours to Prague – 2022
How much does a tour to Prague cost? Tours are inexpensive. In spring and summer the cheapest tours for two people cost 30-40 thousand rubles. The tours in the hotels 3* and 4* cost about the same – from 45-55 thousand, and in the 5* is much more expensive – from 90 thousand rubles.
Search for "last minute" tours at Level.Travel and Travelate – they will find the best bargains among different tour operators. Do you want to save your money? Study our 7 rules of buying tours online.
You can save when you book early and buy a last minute tour. Traditionally, tour prices go up in summer and winter holidays.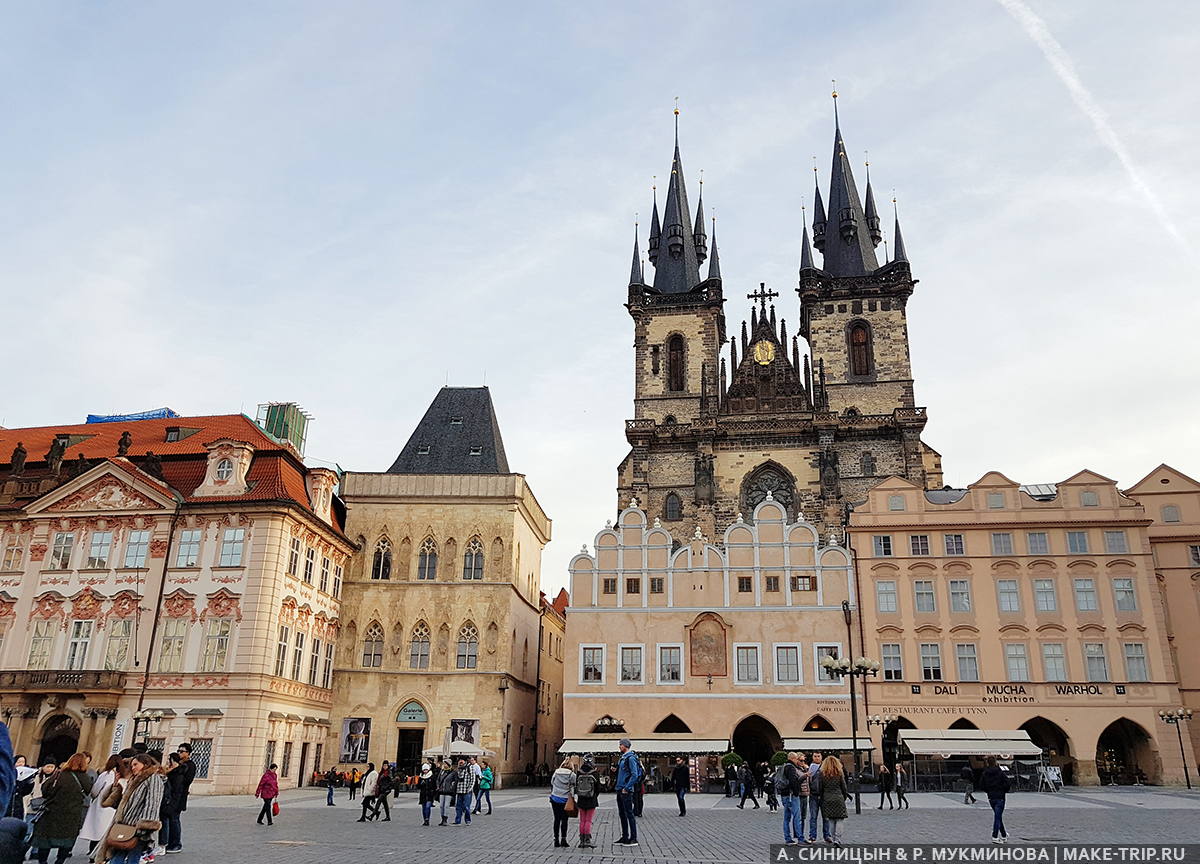 Prices for food in Prague – 2022
Prices in cafes and restaurants in Prague
Prices for food in Prague are not high. The cost of food depends on the level of the institution. We will consider budget cafes, pubs and mid-range restaurants.
How much does it cost to eat in Prague? Budget breakfast costs about 70-140 crowns. It is often in hotels already included in the price. Lunch in Prague costs 70-200 CZK and is a business lunch (denní nabídka): main course, salad, dessert and a drink. It is the main meal and the portions are nourishing and large. A dinner at a tourist restaurant costs 1000-1500 CZK for two people. If you want to save money on dinner, look for beer houses – they not only offer beer, but also inexpensive food (snacks cost about 100-150 CZK per person).
By the way, try the local hot dogs (15-40 kroner) – it's a good snack. A cup of coffee in a restaurant costs 40-60 kroner. It's cheaper to buy coffee from vending machines or to take away (20-40 kronor). A kebab costs from 70 kroner.
Hint: It is cheaper to eat at local, beer and Asian restaurants, where there is a buffet. Read about where to eat cheap in Prague.
How much does beer cost in Prague
Beer in Prague is cheap (even with the current ruble exchange rate). Drinks are presented in nápojový lístek . Prices vary depending on the type and the brewery. Draft beer can be bought in the range of 30-45 crowns for 0.5 liters. A bottle of beer in the store costs 8-25 CZK.
We liked the pivnice U Járy in Žižkov, which offers a strong Pardubice porter (Porter 19°) for 45 crowns. We're not fans of alcohol, but it blew us away.
Prague Food Prices in 2022
The prices of food and products in Prague are average and can vary from store to store. Here is an example of the prices at the Albert store, where we usually bought our groceries:
| | |
| --- | --- |
| Sausage (100g) | from 20 CZK |
| Brie and Camembert cheese (100g) | 20-50 crowns |
| Blue mold cheese Niva (100g) | 15-20 crowns |
| Wine | from 80 crowns |
| "Becherovka | 200-300 crowns |
| Beer (depending on the variety) | 8-25 crowns |
| Bread (360g) | from 10 kronor |
| Oranges | 25-50 crowns |
| Bananas | from 20 CZK |
| Yoghurt | from 8 crowns |
| Milk (1 l) | 18-25 crowns |
Prague hotel prices in 2022
Hostels. Prices for hostels in Prague start from 8 euros per person per night in a shared room – for example, we recommend the Residence V Tunich 14, it is located in Prague 2, not far from the Old Town. Hostels in Prague are almost at every step.
Hotels. Prices for hotels in the center of Prague in the high season start at about 35 euros . It is cheaper to rent a double room in a hostel (from 23 euros), but the bathroom will be shared. In the hotel 3* – from 40 euros. To live outside the center is cheaper – hotel apartments cost from 21 euros. We have a selection of cozy apartments and cheap hotels in the center of Prague.
Personal experience. We stayed at the excellent Royal Court Hotel 3* for 32 euros near Wenceslas Square. We also rented a cozy apartment in Žižkov for 27 euros per night.
Look for discounted hotels on Rumguru. Here are the main rules for searching for hotels. Do you want to live in Prague like at home? Then rent an apartment on Booking.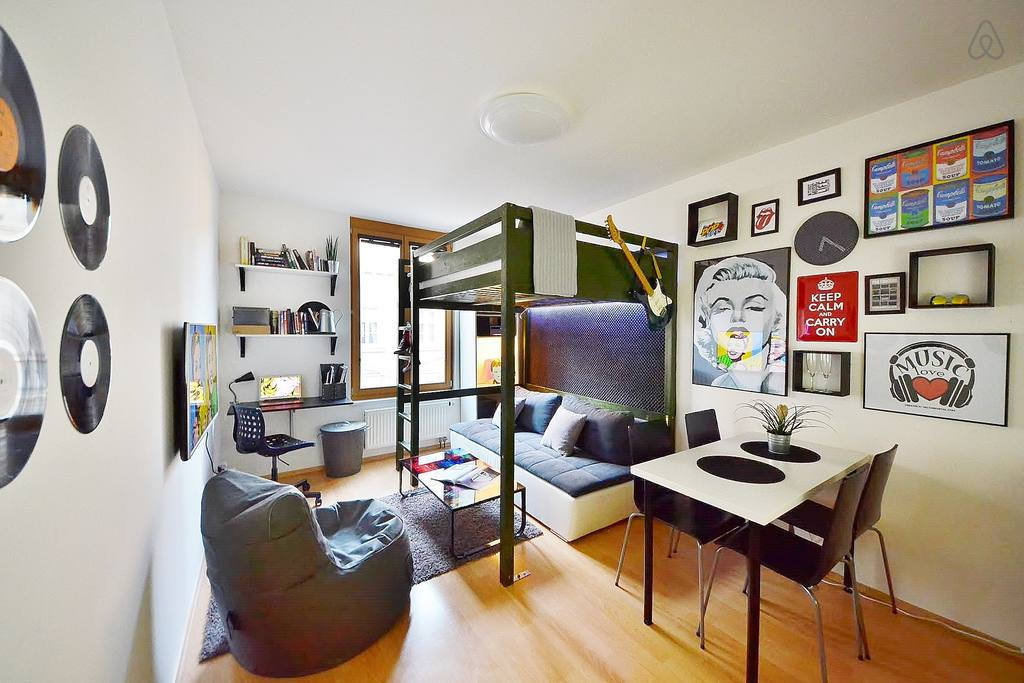 A studio in Prague. Photo: airbnb.ru / Central Modern Pop Art Music Studio.
The cost of transportation in Prague
It's best to travel around the city by public transport – fares are low. There are metro, buses and streetcars. Here is how much transport tickets cost in Prague:
for 30 minutes – 24 crowns;
for 90 minutes – 32 kronor;
for 24 hours – 110 kronor; for 3 days – 310 kronor;
for 3 days – 310 crowns;
1 month – 670 CZK.
Tickets are valid for all types of transport. You can transfer as much as you like during the time indicated. At the entrance ticket must be stamped. You can buy a ticket at a ticket machine, cashier or kiosks.
How much does a cab cost in Prague? It costs 40 CZK for a ride and 20-28 CZK per km. A cab to Prague Airport costs 400-800 CZK, so take public transport. If you have a large luggage, you can order a transfer on the website Kiwi Taxi – on the service you can choose the type of car.
Articles on the topic: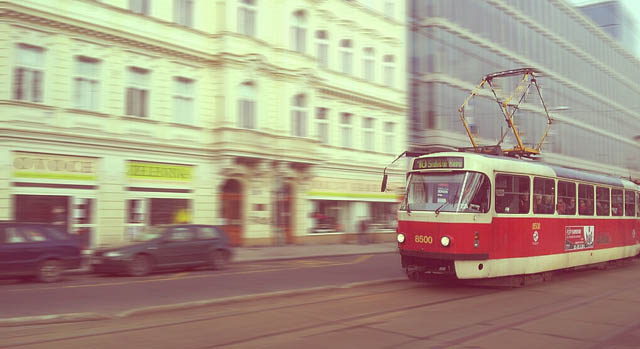 (photo © Charlotte90T / flickr.com)
Prices for sightseeing tours in Prague – 2022
Look for author interesting tours on the Tripster website. Individual and group, without crowds of tourists and in Russian.
In Prague, locals offer many interesting excursions. There are even free in English. Groups usually gather at the Old Town and Wenceslas Square.
Here's how much the tours in Prague cost:
"Magic and Mysticism of Prague" – 15 euros.
Český Krumlov and Hluboka nad Vltavou Castle – 33 euros.
"Hidden Prague and the dungeons" – 15 euros.
Beer Quest in Prague – 40 euros.
Many excursions are offered from Prague, mostly group ones. They are inexpensive: in Vienna – from 47 euros, Dresden – from 26 euros, Paris – from 110 euros, in Bavaria for 2 days – 122 euros.
Prices for attractions in Prague
The main place of attraction for all tourists in Prague is the Old Town Square. From there it is easy to get to the Old Town, the Jewish Quarter, Wenceslas Square, Prague Castle, Charles Bridge (and from there to Mala Strana). Check out our free guide to Prague.
Many things you can see for free, many are cheap. Here are prices for some popular attractions:
| | |
| --- | --- |
| Prague Castle. | 250-350 CZK |
| Týn Church | 25 CZK |
| Town Hall Tower | 250 crowns |
| Jewish Museum | 330 to 550 crowns |
| Alphonse Mucha Museum | 250 crowns |
| Franz Kafka Museum | 200 crowns |
| Exhibition Palace | 200 crowns |
| National Gallery | 300 CZK |
How to save money on attractions? Read our article Prague: 8 free museums and 17 interesting places.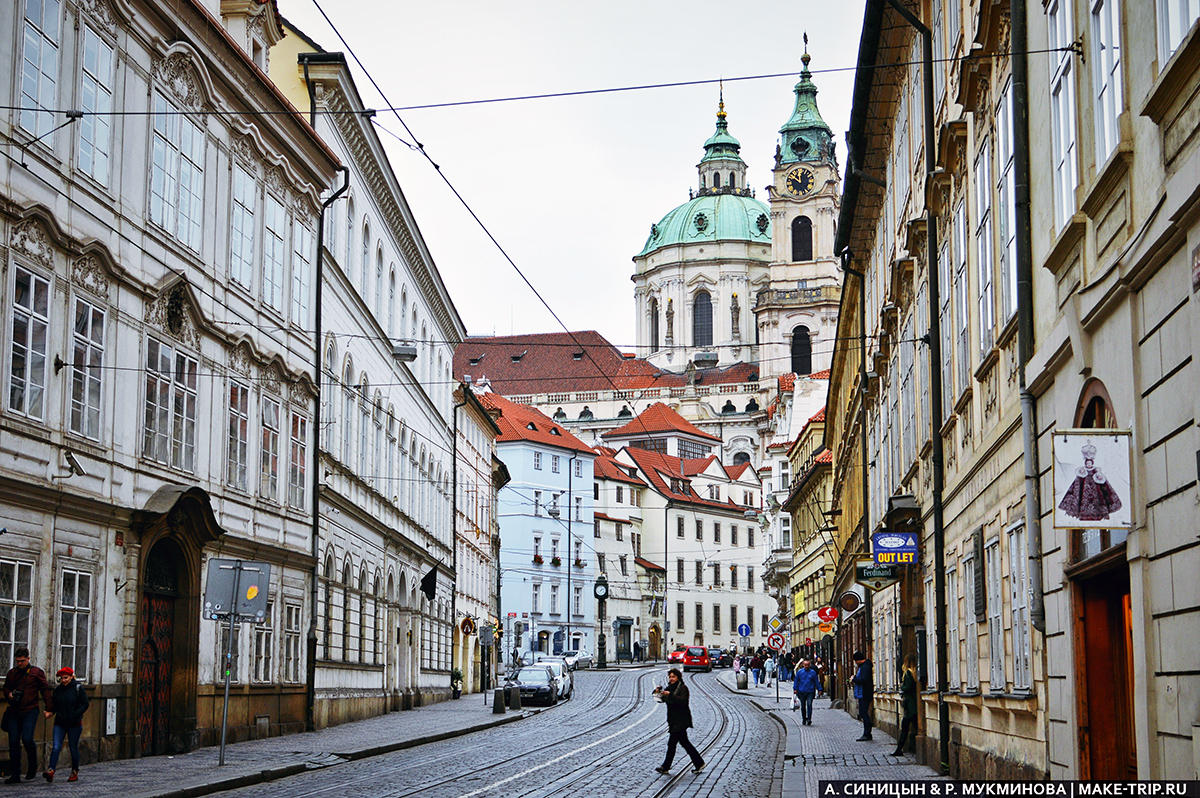 How much does a 3, 5 and 7 day trip to Prague cost?
It is difficult to calculate how much a trip to Prague for 3, 5 and 7 days costs – there are many nuances that are difficult to take into account. Someone is not ready to live in a shared room in a hostel, and someone does not want to eat in budget establishments. Plus, everyone has different expenses for transportation and entertainment. But we still calculated the minimum that would come out of a budget independent trip to Prague.
The minimum includes:
flight from Moscow with a connection and back – 3200 crowns (9000 rubles);
Visa and service charge – 1530 CZK (35+25 Euro);
three meals a day at minimum prices – 270 CZK (10,5 euros);
Hotel accommodation per person – 450 EEK (17,5 €) per day;
Main sights – 825 CZK (32 €).
Everyone has different needs, so the amount is notional. However, it gives an idea of how much a week in Prague costs if you are satisfied with a little and save money.
How much does a trip to Prague cost for one person:
– 7,720 crowns (303 euros or 23,500 rubles);
For 5 days – 9160 CZK (360 euros or 28000 rubbles);
for 7 days – 10600 CZK (415 Euro or 32000 rub).
The cost of our trip to Prague was 35000 rubles (at the rate of 70 euros) for 8 full days for two without airfare (we flew to Prague from Amsterdam – we had a big European tour). Our expenses were as follows: