Qatar: tips for vacations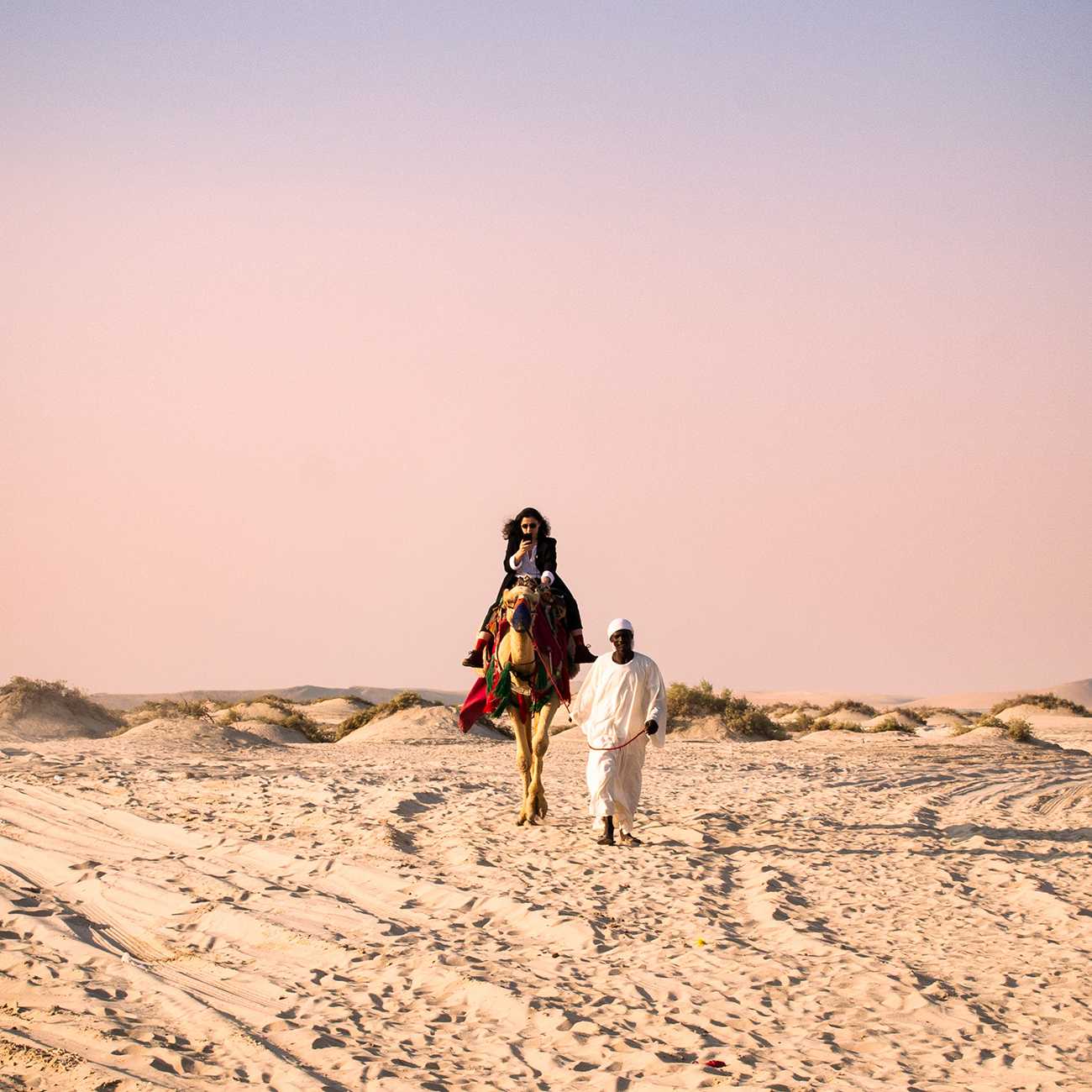 Qatar is one of the richest countries in the Middle East. Find out from the reviews whether to go on vacation to Qatar in 2022. What they write about the beaches, sea and weather and how they rate hotels and tours.
The small state is located in the east of the Arabian Peninsula. Like the UAE, Qatar got rich off of oil and natural gas. Tourists come to this country for beach fun, diving and interesting excursions to the desert. And Qatar is also good for the prices, which are an order of magnitude lower than in Dubai.
Contents:
Pros and cons of vacationing in Qatar
Arab state lives a modern life and delights the guests with futuristic skyscrapers and excellent service. Holidays in the country of luxury and pleasure enjoyed by many. The main drawback for Russian tourists – high prices. Vacations in Turkey, Southeast Asia or Cyprus is cheaper.
The plusses of rest in Qatar in 2022, according to feedback from tourists:
Russians arrange a visa right at the airport.
The warm tropical climate.
Gorgeous sandy beaches.
Excellent conditions for diving.
Hospitable people.
High level of security.
Interesting attractions.
Good shopping.
Shubinan: "Doha is remembered as a very bright city. Blue sky, sun, green, red, blue flowers, very beautifully colored sea, buildings of the most unimaginable shapes.
Cons :
High prices.
Large number of construction sites.
Few historical sites.
Religious restrictions on clothing and alcohol.
MashaMarusya: "Muslim prohibitions limit personal freedom. Rest with an eye on the unfamiliar laws, all the time to control the correctness of behavior and dress, well, what kind of vacation.
Museum of Islamic Art (right). Photo: kyryll_ushakov / unsplash.com.
Reviews of the beaches and sea in Qatar
Many resort hotels have their own beaches – guests can swim there for free. There are public sandy beaches on the Gulf Coast, but in Doha there is only one free municipal beach – in the ethnographic village of "Katara". It is forbidden to bring food and drinks to it.
Almost everywhere the entrance to the water is gentle. The sea bottom is clean and soft. Sunbathing and swimming with young children is a pleasure! At most beaches, women are not allowed to swim in outdoor and indoor swimwear – only in burkini, a bathing suit for Muslim women.
Tourists who like an active holiday, offer wakeboarding, windsurfing, water-skiing, scooters and boats. The famous "singing" dunes are near the beaches of Mesaide Resort – Sealine Beach and Golden Beach.
The water in the Persian Gulf is clear. In July and August, near the coast, it heats up to a maximum temperature of +32. +33°С.
The best beaches in Qatar, according to tourists' reviews:
Al Ghariya
Fouwairit
Dukhan
Umm Bab
Simaysma
Al Khor
Zekrit (Ras Abrook).
Serginios: "We stayed at the hotel with the longest beachfront in Doha – Intercontinental beach 5*. The beach is about 1 km – perfect, every morning smoothed sand, sun lounger to sun lounger.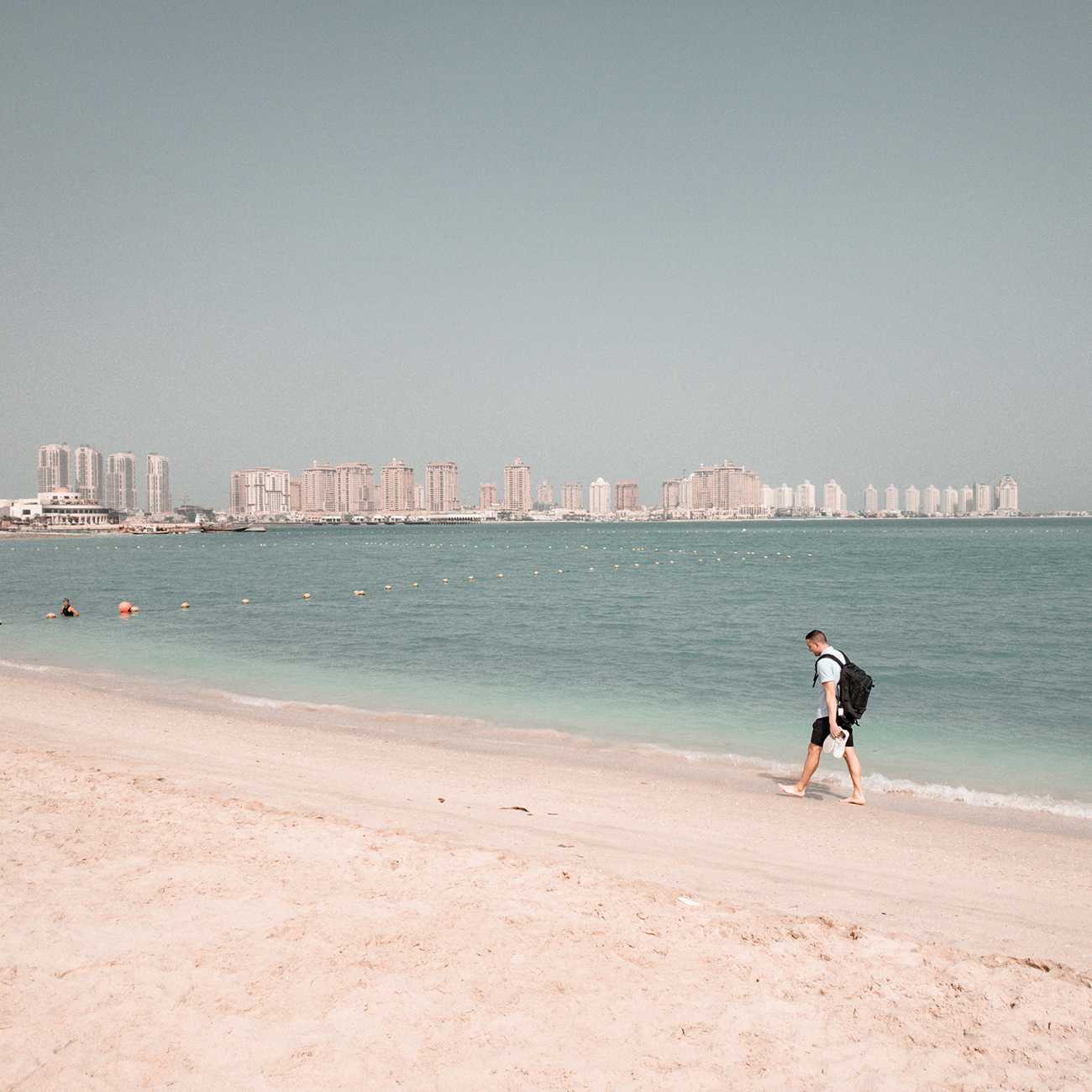 The beach in Qatar. Photo: austinkiez / unsplash.com.
Reviews of the best hotels in Qatar
Most of the resort hotels are in Doha, but there are good accommodations in Mesaida, El-Wakra and El-Haura. In addition to luxury hotels 4-5*, there are budget hotels 2-3* in the capital. According to tourists' reviews, hotels in Qatar are popular if they are located on the first line to the sea and have their own equipped beaches. Look for bargain tours to Qatar on Travelate and Level.Travel websites.
Intercontinental Doha 5*. This luxury hotel is located in the West Bay area. From the hotel to the sea just 50 meters! There are 2 bars, cafes and 5 restaurants. There are outdoor pools for adults and children, a playground and a children's room.
Mondrian Doha 5*. According to tourist reviews, this VIP-level hotel in Doha is ideal for holidays in Qatar. There is a public beach nearby.
Grand Hyatt Doha Hotel & Villas 5*. In the prestigious hotel on the front line to the sea you can stay in a villa for a family vacation or in a cozy room. Guests love the high level of service and clean sandy beach with free sun loungers.
The Curve 4*. Comfortable hotel is located 250 meters from the sandy beach of the Hilton. Tourists appreciated the comfortable family rooms, outdoor pool, spa and wellness center. Minus – have to pay extra for sun beds and sun umbrellas.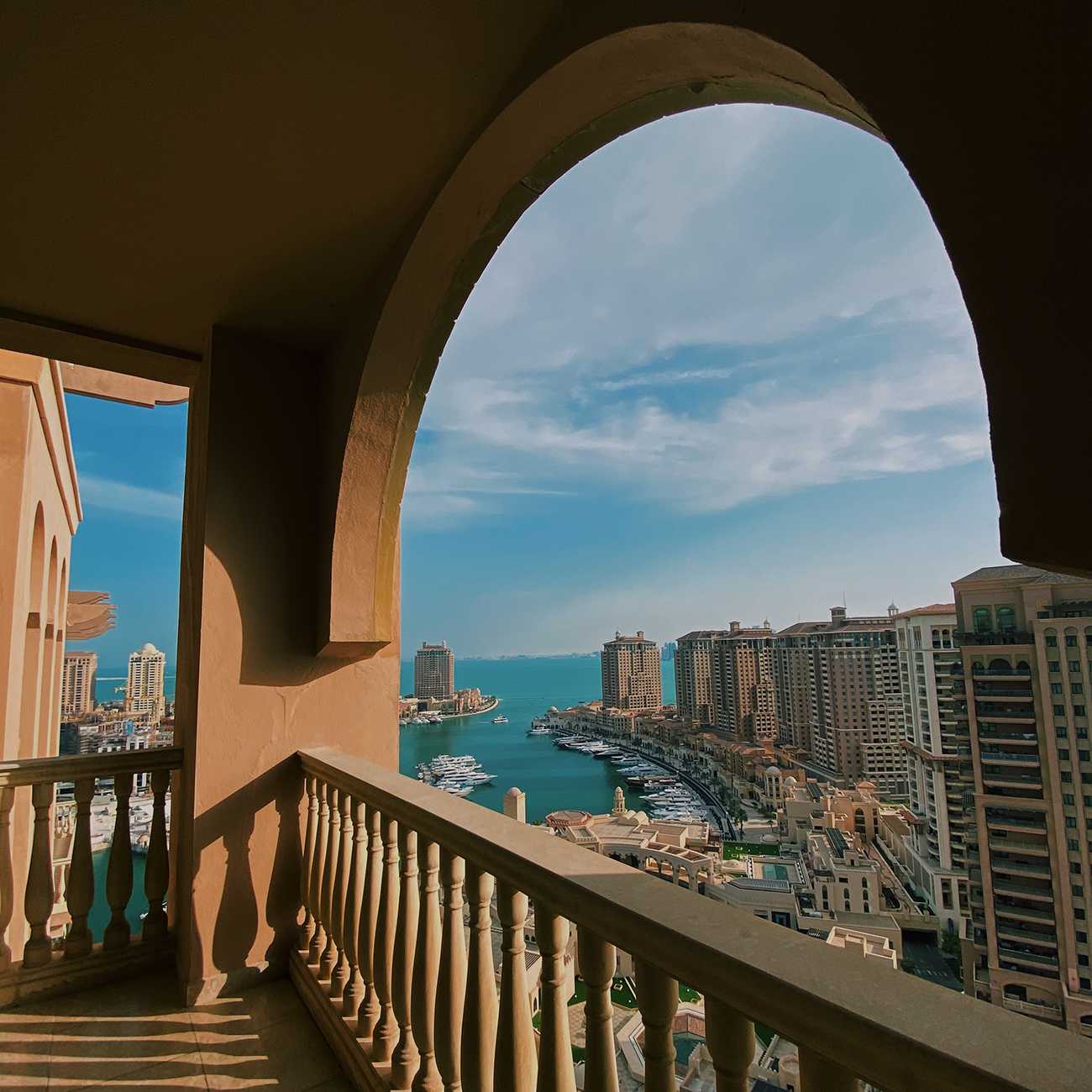 Hotels on the island "The Pearl of Qatar". Photo: elissarhaidar / unsplash.com.
Qatar weather reviews
The Arab country is located in a continental tropical climate zone. Much of it is desert, so the rains here – a great rarity. The annual rainfall is only 80 mm. Holidaymakers write that sandstorms are possible in December and early spring.
Summers in Qatar are very hot. The temperature rises to +40. +50 ° C, and the humidity on the coast reaches 90%. Such heat is difficult for young children, elderly tourists and anyone who suffers from heart and vascular disease.
According to feedback from tourists, the best weather for recreation in Qatar is from September to May. During these months, the average air temperature is +20. +30°С. In winter it is comfortable, but the water in the sea is cool. We advise to go to Qatar for a beach holiday in spring and autumn.
Sohara: "For a trip to Qatar in January, we packed warm clothes. In fact, it was +30°C during the day in the sun and +18°C in the evening. The water temperature in the Persian Gulf was no higher than +18°C. We could hardly spend five minutes there."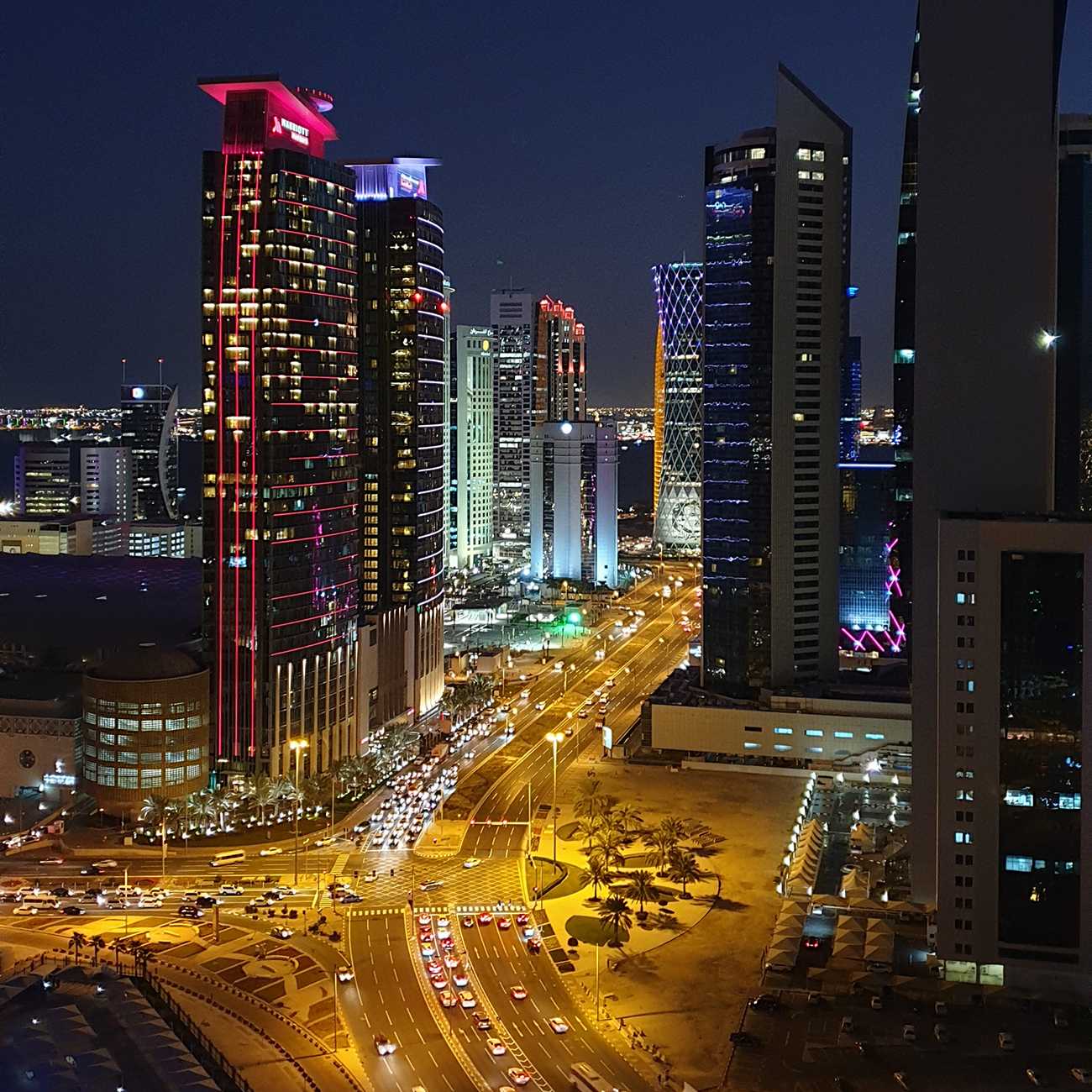 Doha at night. Photo: kamoki / unsplash.com.
Reviews of tours in Qatar
There are few historical attractions in Qatar, but there are interesting bus and activity tours around the country. Prices for day trips start at $55.
According to tourist reviews, Doha tours, desert jeep safaris and camel tours are popular in Qatar. Vacationers enjoy dhow boat cruises, sandboarding lessons and trips to the north of Qatar.
If you want to see Arabic architecture and traditions, go to the Souk Waqif Market, visit the Museum of Islamic Art, the National Museum of Qatar and the Katara Cultural Village. Stroll along the waterfront and admire the original Pearl Monument fountain.
Alex Norman: "I suggest visiting Suk Wakif either early in the morning or in the evening, after 4pm. The evening is preferable as the heat dies down, the crowds head outside, the cafes fill up and the shopping picks up.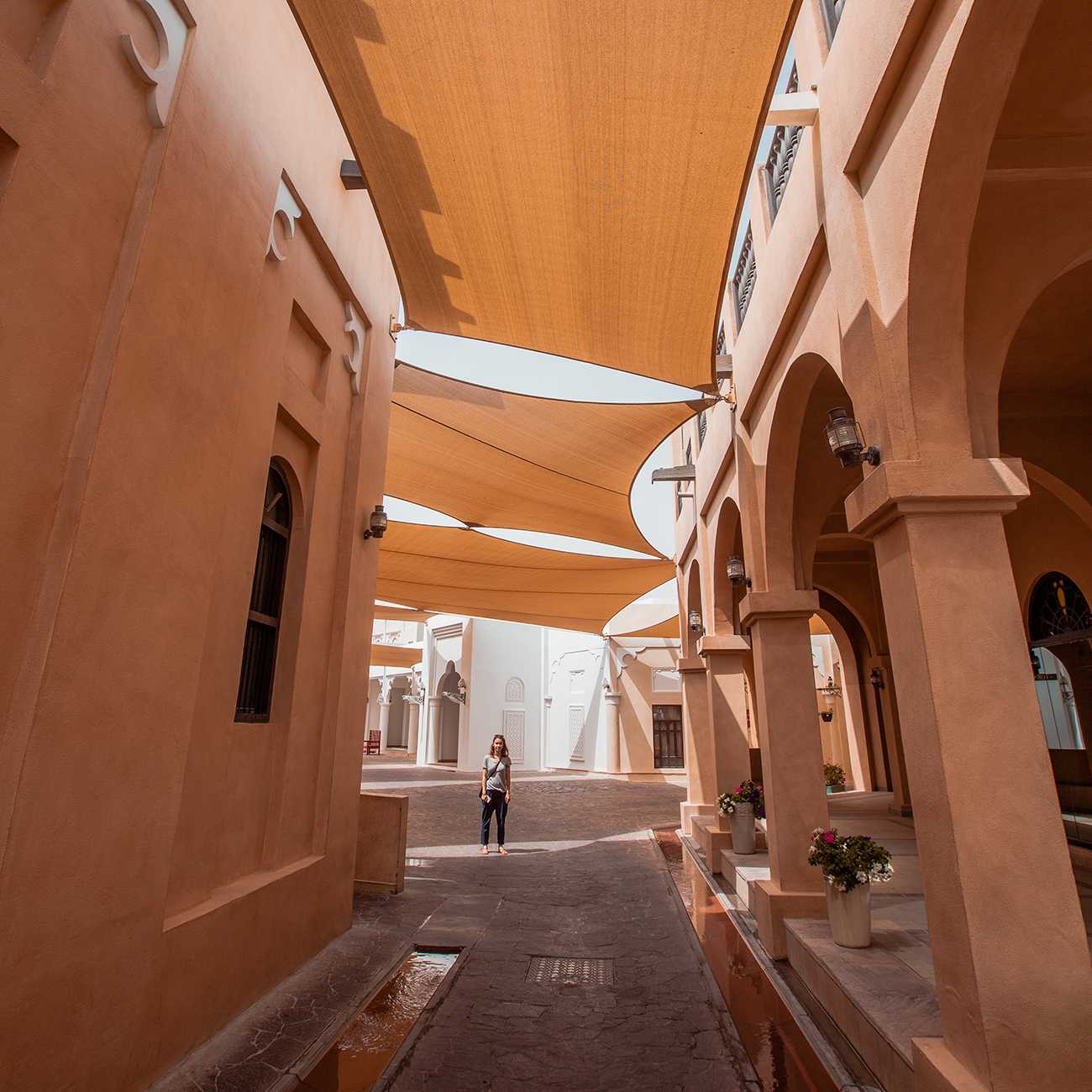 Katara Cultural Village. Photo: jaanus / unsplash.com.
Tips for vacations in Qatar
The work week in Qatar runs from Sunday to Thursday. Friday and Saturday are days off. Some establishments have a shortened workday on Thursday.
Doha is a big city, so the distances between tourist attractions are long. It is impossible to walk! Cab prices in Qatar are comparable to those in Moscow. To avoid overpaying, tourists are advised to download the Uber app to your smartphone in advance. Write your name in Latin – cab drivers will ask it. If you attach a bank card to your data, the payment will go from it, and do not need cash.
In many stores, you can pay with a card. At markets, only cash, and it is better to have a lot of small denominations. Be sure to haggle with the vendors! In the East, it is part of the local traditions.
SlyBlackFox: "The exchange rate in Doha is the same everywhere. You can easily change money at the airport. It is better to bring dollars.
Almost all locals understand English. There are no problems in communication with a basic knowledge of the language.
There is no strict dress code for foreigners. But it is worth considering the traditions of Islam – walk down the street in clothes that cover your shoulders and knees.
To save money tourists recommend choosing tours with breakfasts and dinners at the hotel. If you want to try the national cuisine, go to the market Suk Wakif in Doha. You will be pleasantly surprised by the prices, oriental flavor, smells of spices and fragrant coffee.
For a self-guided tour of Doha, take the Hop-on Hop-off tour bus, which makes stops at museums and major attractions. A 24-hour ticket costs 190 QAR for adults and 90 QAR for children ages 5 to 15.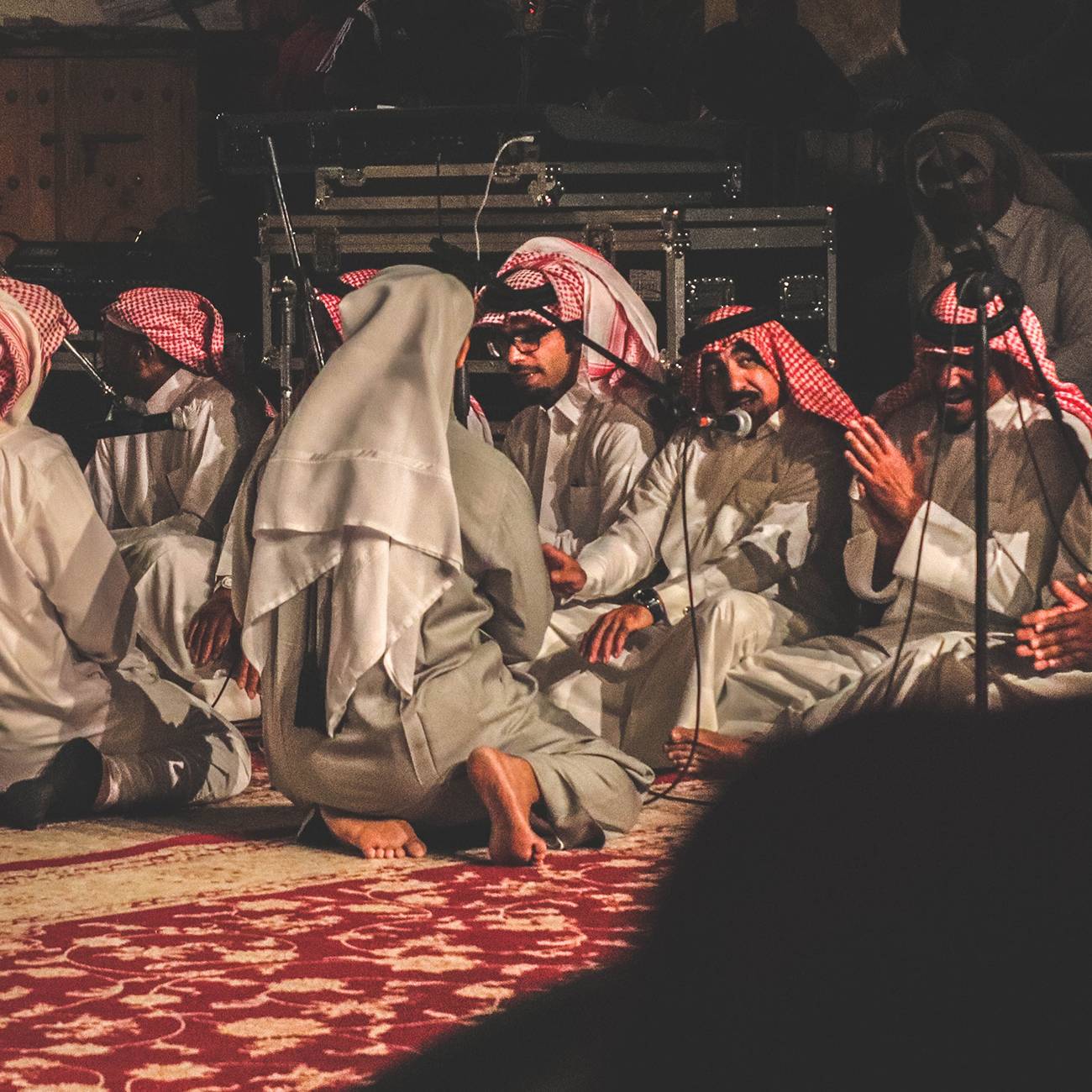 Musicians at the Suk Wakif market. Photo: asimcmr / unsplash.com.
Qatar – reviews.
Hello! This summer fate took me to Qatar. I didn't expect to end up there myself. It just so happened that my husband was sent to Qatar on a business trip for a month. He suggested that I fly to Qatar for a few days.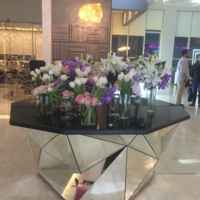 I love to travel and always want to visit a new place. I had not planned to go to Qatar, and I did not even know about such a country. I had to visit it because of the long transfer to the Island of Zanzibar in East Africa.
So. Tired of Turkey, Cyprus and other unremarkable and standard travel? Then it is better to look for a truly distinctive and not "geared" to the Euro-Russian-tourist countries, where everything is the same in every point. Qatar in this case – the ideal place.
I want to recommend tours of Qatar and its capital Doha with a Russian-speaking guide. I found her on the website needguide. She has lived in Qatar for 4 years and knows the city, customs, habits and life of the locals. She is interesting, fascinating and very nice to talk to.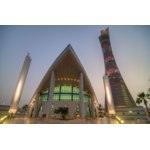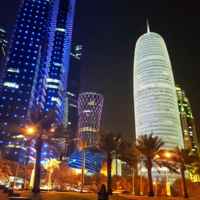 Good day all! Today I want to tell you about a country called Qatar, and more precisely about its capital – the city of Doha. It will be more of a story about what you can see in Doha on a connecting flight.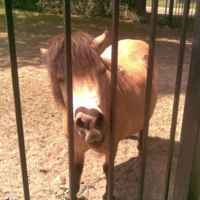 Ukraine. From Kiev to Pochaev. And the rain was pounding in the train window, a good reminder of something. Nice people, beautiful nature. I definitely liked it here!
Good day to you all! I want to share my impressions from visiting Ukraine. There are only pleasant memories left in my mind. To begin with, in this fascinating journey with me went my godmother and my girlfriend. We were to go by train.

The place where you want to go back | There is a wind blowing in your hair, and the sea spray pleases your soul | A country with an amazing nature, the native language and beautiful men | My first Europe | 5 cities in Latvia + prices, tips, souvenirs
In general, I love beach vacations to death. I love lying on the beach under the sound of the waves, I love lounging in the water and walking barefoot on the hot sand. Everything about the sea, sun, beach, palm trees – all this brings me to the wildest delight.

Israel. A small country in the Middle East. Feedback from someone who was in the country FIFTY times! What must see! What to try?! How to save money? And how to get through tough border control? Read about it and not only in the review!
Good afternoon. For the first time in Israel, I was exactly 5 years ago on my birthday. At first sight I fell in love with this country, and over the next few years was in Israel five times.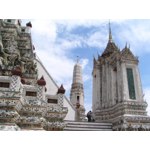 Hello! I love Thailand. Our family started going there 15 years ago. And every year in the winter we go to the sea. We go there with no luggage, but on the way back, try to bring when you need absolutely everything. The weight of the luggage is limited.

I was on the island of Gotland with my husband for 3 days. During this time, we toured not only the city of Visby, but also the outlying villages, which in the summer usually only live cottagers. In order not to bore you with history, here are 8 bright facts about Gotland 1. Poppy fields.
Hungary – thermal waters, non-client-oriented parking lots, beautiful architecture, absolutely incomprehensible language and much more.
Hello to all who stopped by. It's been a long time since I wrote a review on the topic of tourism, and there are still so many things to do. Last summer was full of visits to European countries and cities, my husband and I, having managed to visit 5 countries in a week, had a good trip. One of them was Hungary.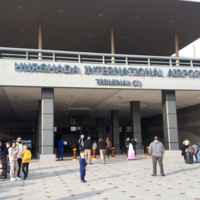 Egypt during the coronavirus. New Year in Hurghada. Flight from Minsk. How much did our vacation cost? Tips for travelers.
Greetings! I mainly write about cosmetics, but travel interests me just as much. The idea to fly to Egypt came up spontaneously (like most of our travels). Our family likes to pack in the morning, throw them in the car and leave for some interesting city in Belarus 200 km away.
Review for those who want to move to Moscow for permanent residence, but afraid of the difficulties and high prices. I will tell you how we did it. For a year in Moscow, got used to, settled in and bought a 4-bedroom apartment! Lots of tips + favorite places.
I originally planned to write this review like everyone else, talk about significant places in the city, etc. But then I thought my review would be much more useful if I told about my experience of moving to the Russian capital for permanent residence.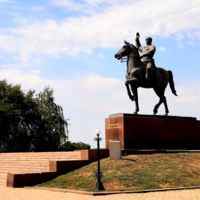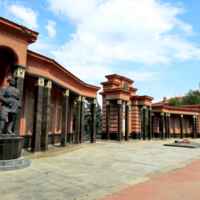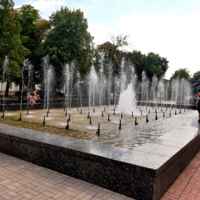 A small modest city that the whole world learned about in 2014. From humble regional center to the capital of the Republic. Is there life in Lugansk, what to visit in the city, what to bring from the city with you.
Hello! Let me start by saying that I was born in Lugansk region. As a child I've been a few times in Lugansk, and at age of 15 I entered college and moved to Lugansk for good. Since then I consider Lugansk my native city. How not to count? I've lived in Lugansk for 11 years!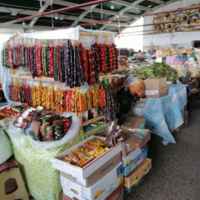 I thought it was a colorful and atmospheric place, but in fact it's a sham at every turn. I'm telling you about shopping.
In the middle of April 2022 my spouse and I had a rest in Abkhazia. We chose Gagry as the holiday resort. Gagry is the most popular holiday resort in Abkhazia and not far from the border. Of course at the end of my holiday I wanted to visit the market, because in Abkhazia there is a lot of spices, wine and cheeses.

Kabardinka, just a paradise place! There are, of course, and minuses. (How much did you spend on food? In what amount did it cost to live? As entertained and on what beach went?
Hi all. Today I want to share my impressions about the trip of the whole family to the Krasnodar Territory, and more precisely to the village Kabardinka. Immediately I will say that I was quite satisfied, and most of all I was overwhelmed with delight). I will tell you in detail. WAY to Kabardinka, you can reach by the following ways.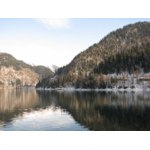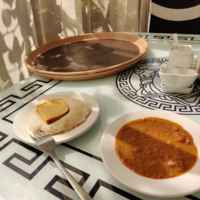 Beautiful nature, but service is lagging. Tour of Abkhazia in 2 days, popular tourist sites. Prices, menus from restaurants, impressions and many photos. The budget was 30 000, we did not luxurious but we did not deny ourselves pleasures.
The thought of Abkhazia has not left me for a long time. Especially since I live in a region that borders with this country, simplified entry, and my daughter is a little older, so I thought, why should this trip not happen.Although the "adventure" began before my departure, despite the fact that …