Real estate for rent – a new vacation trend in Turkey
Learn why it's worth living in an apartment or house in Turkey instead of a hotel room, and where to rent a property.
Turkey – a real paradise for lovers of active recreation, an attractive place for people who are interested in the sights and culture of Islam. And if earlier tourists preferred to rest in luxury hotels on an all-inclusive system, but now more and more often prefers a "vacation with self-catering" or as it is called, "self-catering holyday". But what is the reason for this choice?
The main advantages of renting accommodation
Vacationing in five-star hotels is ideal for people who just want to rent a hotel room in Turkey and lie by the pool enjoying cocktails and delicious fruit. But people who are interested in a more active lifestyle are increasingly choosing to live in rental apartments by the sea without reference to the hotel schedule.
The Turkish real estate market offers many options for rental housing. No problem to find an inexpensive apartment complexes, private homes with private gardens and swimming pools, and sometimes luxurious beachfront residences. So you will be able to fully enjoy your stay in a sunny and pleasant country.
Turkish developers for the past 10 years put an emphasis on the construction of their residential complexes with well-developed infrastructure. Thus, tenants can not only comfortably stay in comfortable apartments near the sea, but also take the opportunity to refresh themselves in the cool water in the pool without leaving the complex. They can stroll around the patio in the evening in July, enjoying the beautiful landscaping of exotic plants and citrus trees. And for sports enthusiasts, there are dedicated fitness areas and gyms.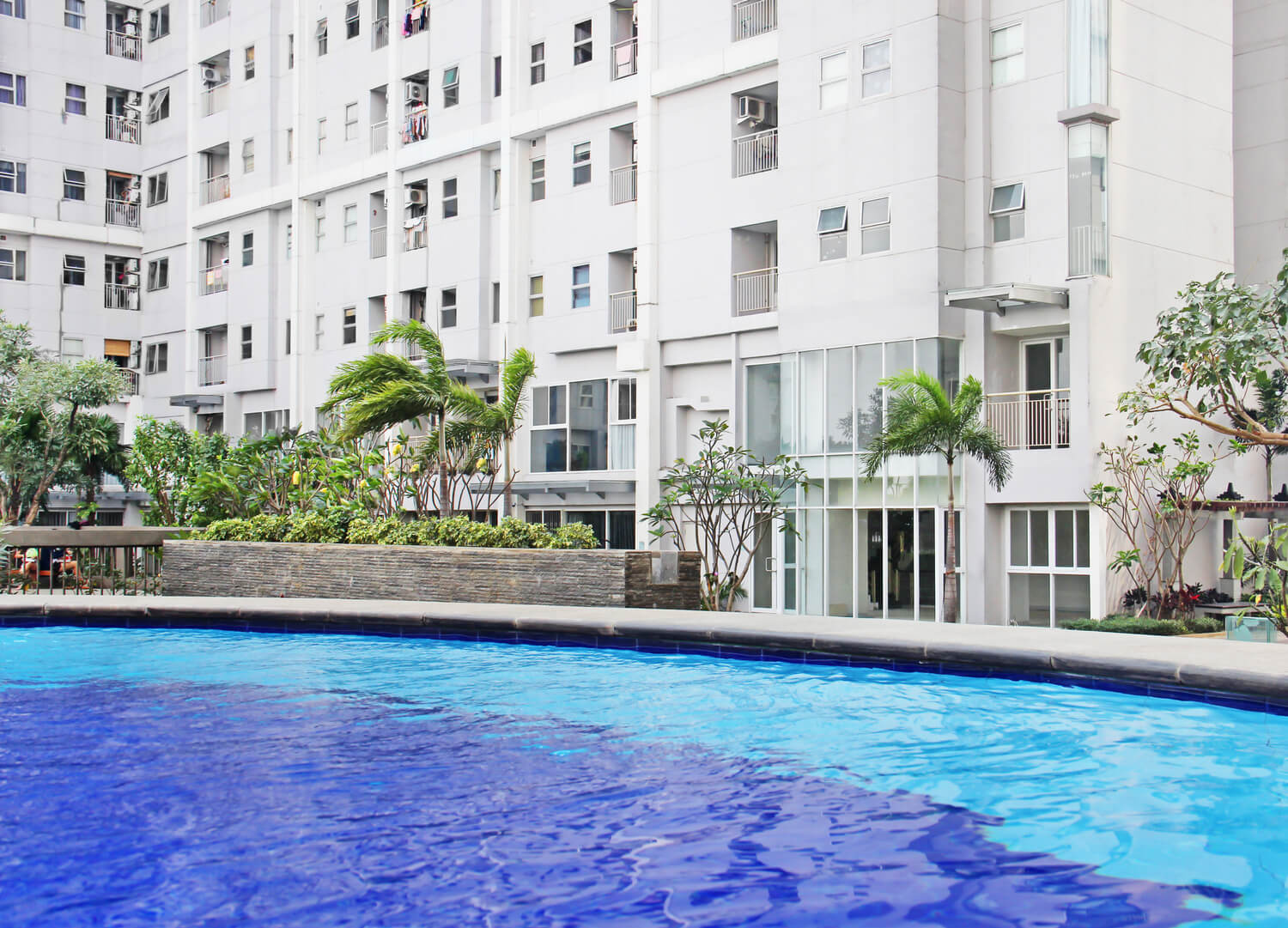 Condominium with a swimming pool. Photo: apolobay / depositphotos.com.
The advantages of renting apartments for holidays in Turkey:
Economical. If you are planning to spend your vacations with a large group of friends or with the whole family, then renting an apartment in Turkey from the owner will cost much cheaper than buying a tour with accommodation in a hotel.
Comfortably. For those wishing to spend your vacation a longer time, such as a month or two, there may be difficulties with accommodation.
Rent a hotel in Turkey for a long time is possible, but there is a risk that you will be moved from room to room.
Quiet and homely atmosphere. Living in a hotel, guests adjust to the schedule set by the hotel. Breakfast, lunch and dinner are strictly scheduled. These restrictions can cause a number of inconveniences for families with young children. In the same hostess rented housing in their own kitchen can prepare porridge for their kids and feed them at the right time.
Full control of the program of rest. Renting an apartment in Turkey allows you to organize your leisure time and sightseeing program in the region, to communicate not with tourists, and with the local population and fully immersed in the daily life of the city. You can visit the local market and buy fresh vegetables and delicacies, go to any restaurant to taste the real Turkish cuisine, and in the evening to invite guests to your home.
Specialists of Status Property agency are ready to find an apartment for rent by the sea in a comfortable area, taking into account all your wishes. The realtors of the company will tell you how much it costs to rent an apartment in Turkey; they will find an ideal variant and solve all the everyday issues, so your holidays in the sunny republic will cause only positive emotions. Agents will register all the lodgers as required by the new law, so your holidays in Turkey with children will pass without unnecessary problems.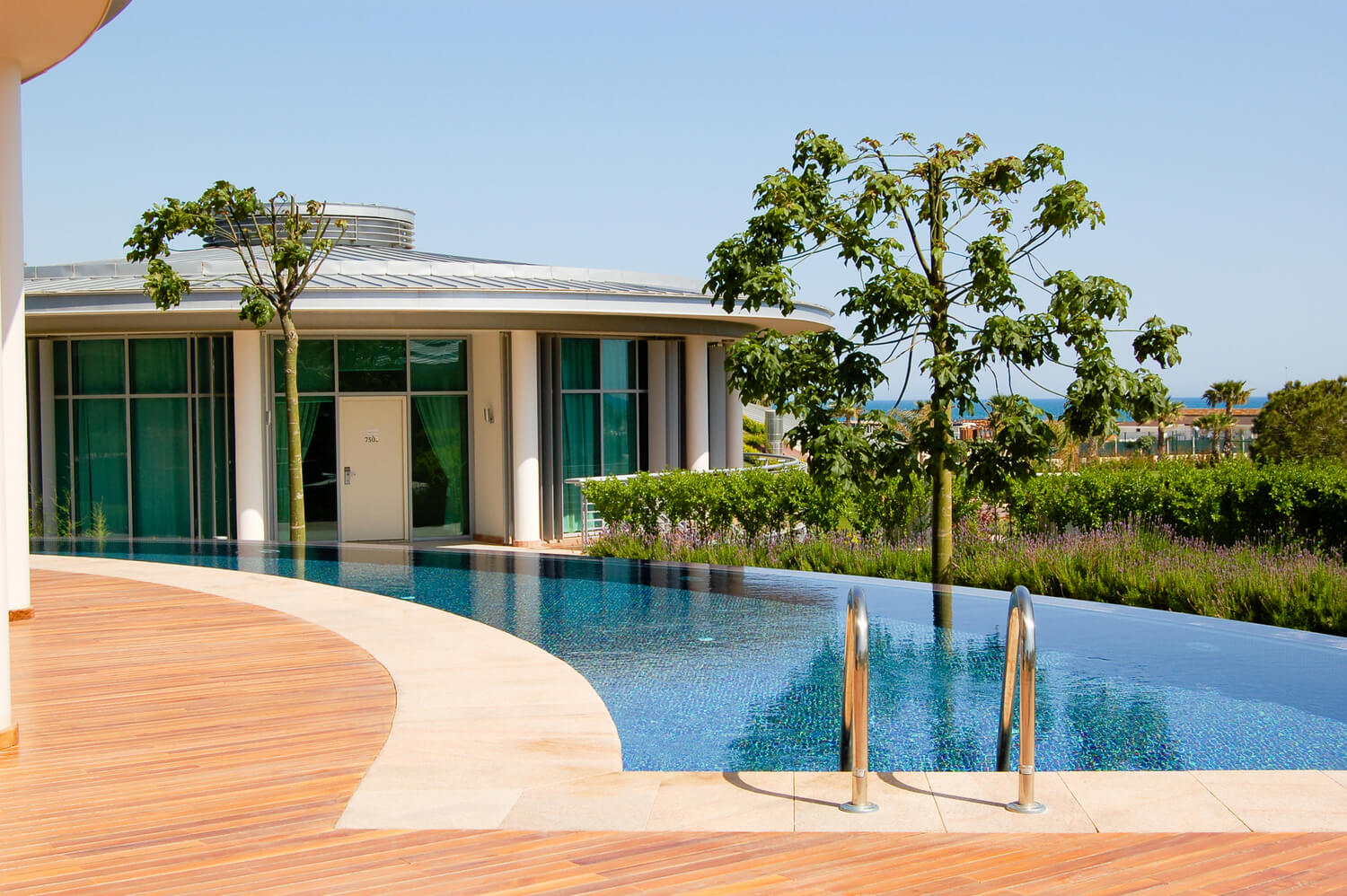 Villa with a swimming pool. Photo: slava296 / depositphotos.com.
Rental housing as a new trend in tourism in Turkey


Antonina
Turkey is becoming more and more popular among foreigners from different countries. Tourists like not only the picturesque landscape and rich historical heritage, but also the amazing climate of the country, which is ideal for recreation. All this contributes to the inflow of foreign citizens who prefer to rent Turkish apartments instead of staying in standard all-inclusive hotels.
Features of the Turkish property rental
First, let's understand the concept of rental housing in the eastern republic.
Typically, Turkish apartments are rented for short and long term. In the first case we are talking about leasing apartments for a period of several weeks to six months. In the second – rental housing lasting from 12 months.
Foreigners who come on vacation, usually rent an apartment in the resort areas of Turkey. But locals often rent apartments in densely populated cities and business centers of the country.
Turkish rental property can be offered both furnished and completely empty, but in the case of short-term rentals, the owner is still required to prepare a comfortable environment for the tenants. Need not only a bed, table and chairs, but also working appliances, dishes, bedding. Such apartments are usually located in modern complexes, which are in no way inferior to five-star hotels. Often in the residential complexes there is a swimming pool, SPA-zone, sauna and hamam, children's playground, gym, in more prestigious houses may be billiards and bowling, tennis court, and even a cinema.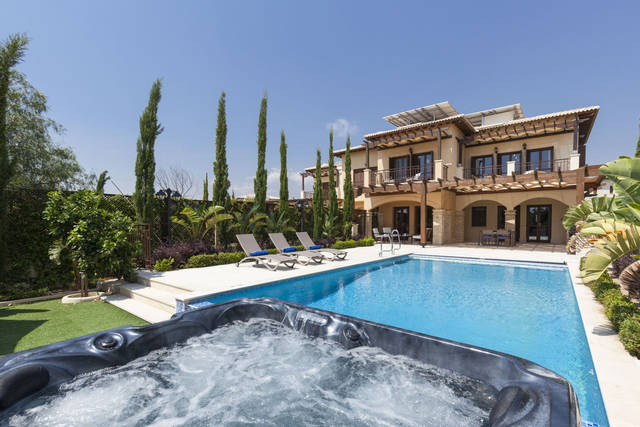 Who and why to rent a house in Turkey
The desire to rent an apartment in Turkey today occurs to many tourists, because staying in a hotel room implies a number of restrictions.
Renting an apartment or a house, you get complete freedom of action without reference to the hotel and its schedule. In this case you can really feel at home, arranging a barbecue on the terrace and inviting friends. It is very convenient and comfortable to have a rest in rented apartments with kids, because every mommy can cook his favorite porridge for his child in his own kitchen.
It is worth noting the financial savings. If you come to Turkey with a large family or with a group of friends, it is more advantageous to rent a spacious apartment with several bedrooms or a villa, than to book a few rooms on the tour.
Rental property in Turkey is popular not only among tourists but also among people who intend to move to the country for permanent residence. This approach allows them to assess the peculiarities of the local color, advantages and disadvantages of a particular city, as well as the specifics of the housing market. And, making sure that this place is ideal for them, starts looking for an object to buy.
The cost of renting a home in Turkey
If we talk about renting an apartment or house in resort areas, seasonality is important. The biggest demand is from July to September. The average cost of apartments in Alanya during this period is not less than €500/week; the closer the property to the sea or the city center, the higher the rent will be.
When renting an apartment for less than a month for utilities are usually not charged from the tenants – this is already included in the rent. In the case of a long-term tenancy, tenants are charged for light and water at the meter. In addition, a fee for the maintenance of the complex (Aidat) is charged.
If we talk about long-term rentals, the apartment 2 +1 in Alanya will cost about € 600 / month. Against the background of increased demand from the Russians, the cost of housing rose sharply from February 2022, almost twice. It is important to consider this point if you are looking for apartments for the long term.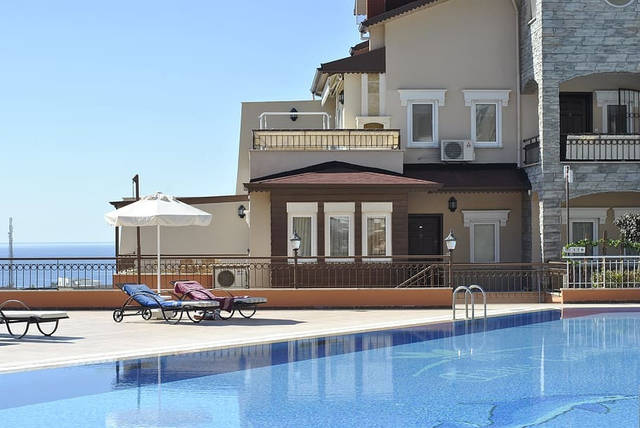 Recommendations for renting an apartment in Turkey
When looking for a property to rent in Turkey, it is important to know how the market works.
We have collected a few tips, sticking to which you are sure not to miscalculate the choice.
Advice #1. Book the object in advance. The best offers are sold out long before the holiday season, usually booking is 1-3 months before the appointed date of settlement. So we recommend to look for an apartment well in advance, make an advance payment and quietly wait for the trip to Turkey.
Tip #2. If you want to rent an apartment, pay attention to the location of the object. It is very important to be close to tourist infrastructure, especially to restaurants and cafes, as well as to shopping and entertainment venues.
Tip #3: Ask the agency. Cooperating with a realtor will make your apartment search easier. These companies always have a large database of apartments for different needs and budgets. In addition, agents will take care of all the nuances of check-in and payment, which minimizes all the risks.
Contact a licensed real estate agency, Status Property. This company has for many years a leading position in the local market and will definitely be able to help you find the ideal accommodation on the Mediterranean coast.