Where best to rest in Anapa with children
We find out which beaches of Anapa and nearby resorts are best for holidays with children. We also give prices for hotels and tours for the summer of 2022 (including all-inclusive tours). We consider reviews of tourists.
Anapa has repeatedly been awarded the title of the best children's resort. The region is famous for its beaches and unique climate: its air is saturated with iodine and phytoncides, whose healing properties began to be used in the 19th century. Two-thirds of all hotels are on the first line, many are open all year round.
Reliable booking services:
– Cashback hotels – lodging in the private sector and Travelata – bargain tours
The best resorts and beaches for children near Anapa
All beaches of the resort area are divided into pebble and sandy. Of the sandy ones, the most popular are the Central beach in Anapa, the beaches of Dzhemete, Vityazevo and Blagoveshchenskaya village. It has well-maintained coastal area, smooth bottom with smooth entrance, warm water. In Sukko and Bolshoi Utrish exclusively pebble.
Anapa resorts and beaches on the map
Anapa .
Anapa – the city is flat, which is convenient for recreation with children. The most popular city beach – Central, although according to reviews, some have found it dirty and too crowded. In addition, by the end of summer there bloom algae, which makes it almost unusable for swimming. Near the beach the main children's attractions are the water park "Golden Beach", a park with rides, the Oceanarium, the entertainment area "Flint's Gold".
Good reviews about the small pebble beach "Malaya Bay". Transparent water, not very deep and almost always no waves – ideal for summer holidays in Anapa with children. A little further away is a stony beach "High Beach" with a very steep descent, some holidaymakers prefer it, considering it the cleanest and quietest beach in town, but it is hardly suitable for families with small children.
Prices for housing
| | |
| --- | --- |
| Type of Dwelling | Price per couple |
| Apartments | From 1,000 ₽ |
| Guest houses | from 800 ₽ |
| Sanatorium | from 3,000 ₽ |
| 3* resort hotel | from 3,500 ₽ |
| 5* All Inclusive Hotel | From 25,000 ₽ |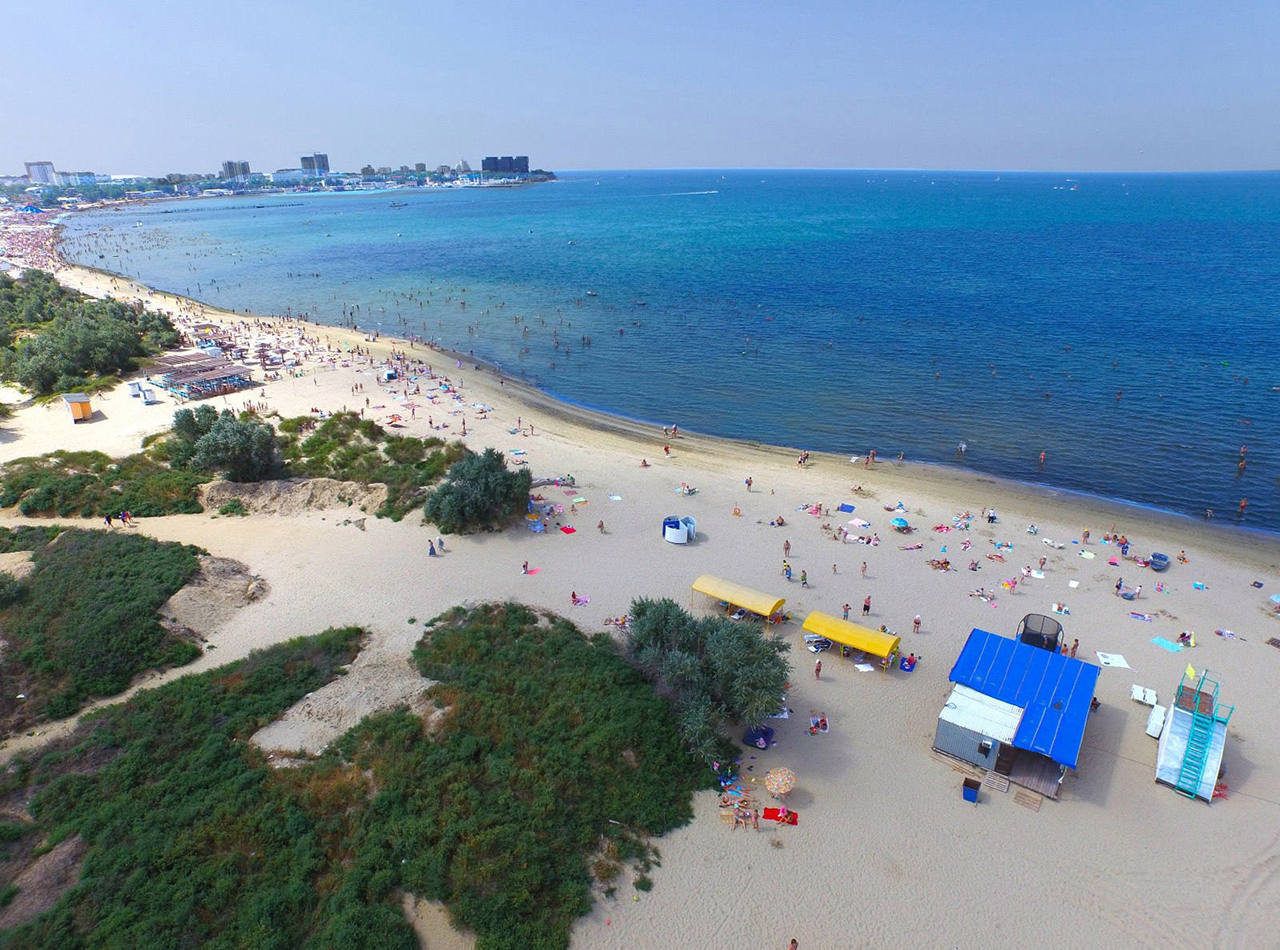 From right to left: the beach towards Dzhemete, Central and Medicinal (Photo: vk.com/anapabest)
Dzhemete
The main advantage of family holidays in the settlements near Anapa is the remoteness from the noisy center. Dzhemete is a kind of continuation of the famous Pioneer Avenue, which stretches from the center of the resort to the exit to Vityazevo. According to reviews of tourists in Dzhemete good modern hotels with affordable prices, but more inexpensive guest houses and pensions. The beaches are sandy, wide, shallow water. The water also blooms, but this period is much shorter than in Anapa itself.
Useful selection: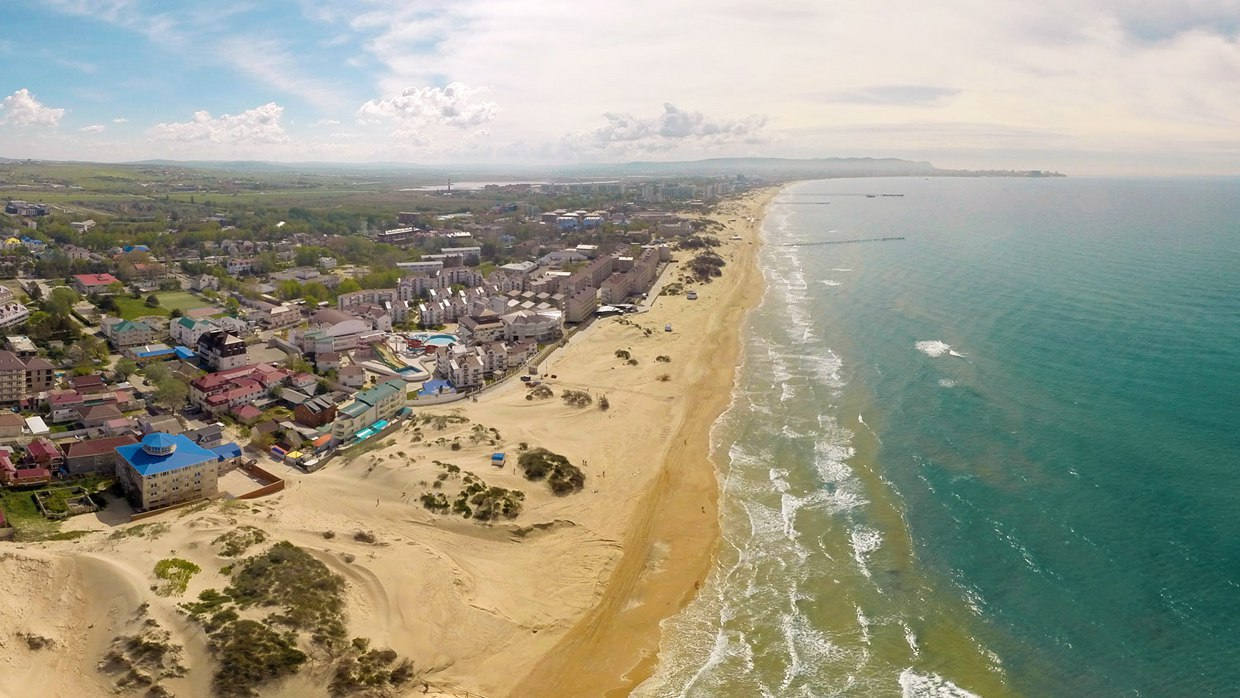 The beach strip in Dzhemete goes to Anapa (Photo: olympia-anapa.ru)
Vityazevo
Vityazevo settlement, which is part of Anapa, is a popular place for family holidays. The village has its own water park, well-groomed promenade and spacious golden beach. According to reviews, it's a great place to relax with children – a sandy spit with shallow water, which stretches from Vityazev to the stanitsa Blagoveshchenskaya. There are also the main objects of infrastructure. If you decide to vacation in Vityazevo, our selection will help you choose the best accommodation at the resort.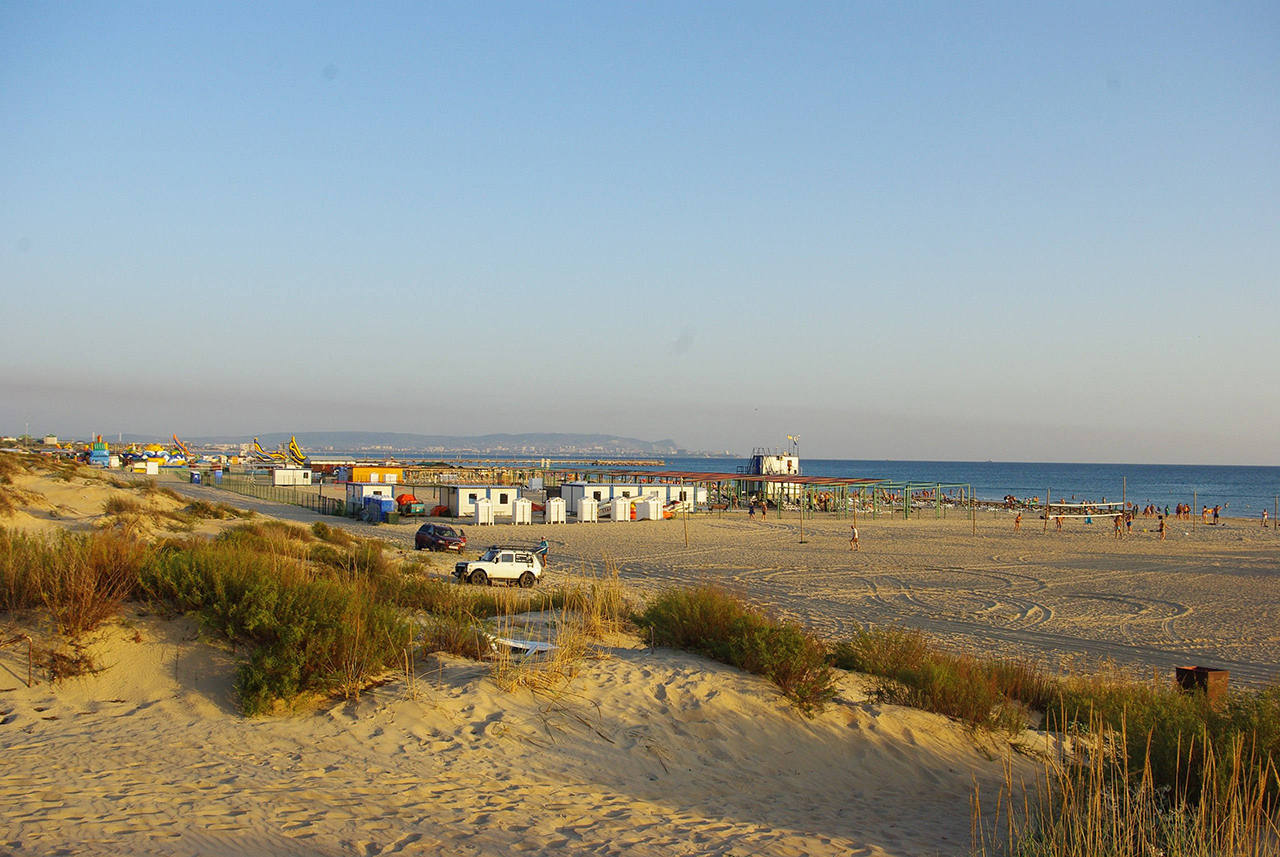 Beach in Vityazevo (Photo: vk.com/vitiazevoinfo)
Blagoveshchenskaya
It is located farthest from the resort. There is no shallow water, already at a distance of 1.5-2 meters from the shore begins the depth, the water is crystal clear, no blooming is observed here. The village is more suitable for recreation with older children.
Beach in Blagoveshchenskaya (Photo: vk.com/makler103)
Sukko
Sukko is located 13 km from Anapa. Thickets of juniper, oak and pine form a special airy cocktail, which is good for children. Here are good pebble beaches, however, the depth starts pretty quickly. Moreover, in the middle of summer, many tourists from Anapa go here in search of clean water. According to reviews, the holiday itself is quite a fan – everywhere traces of rapid construction, and entertainment is not enough, although Sukko has a knight's castle, an African village, an artificial lake with cypresses, cafes and a museum. Choose the best guest house in Sukko will help our special review.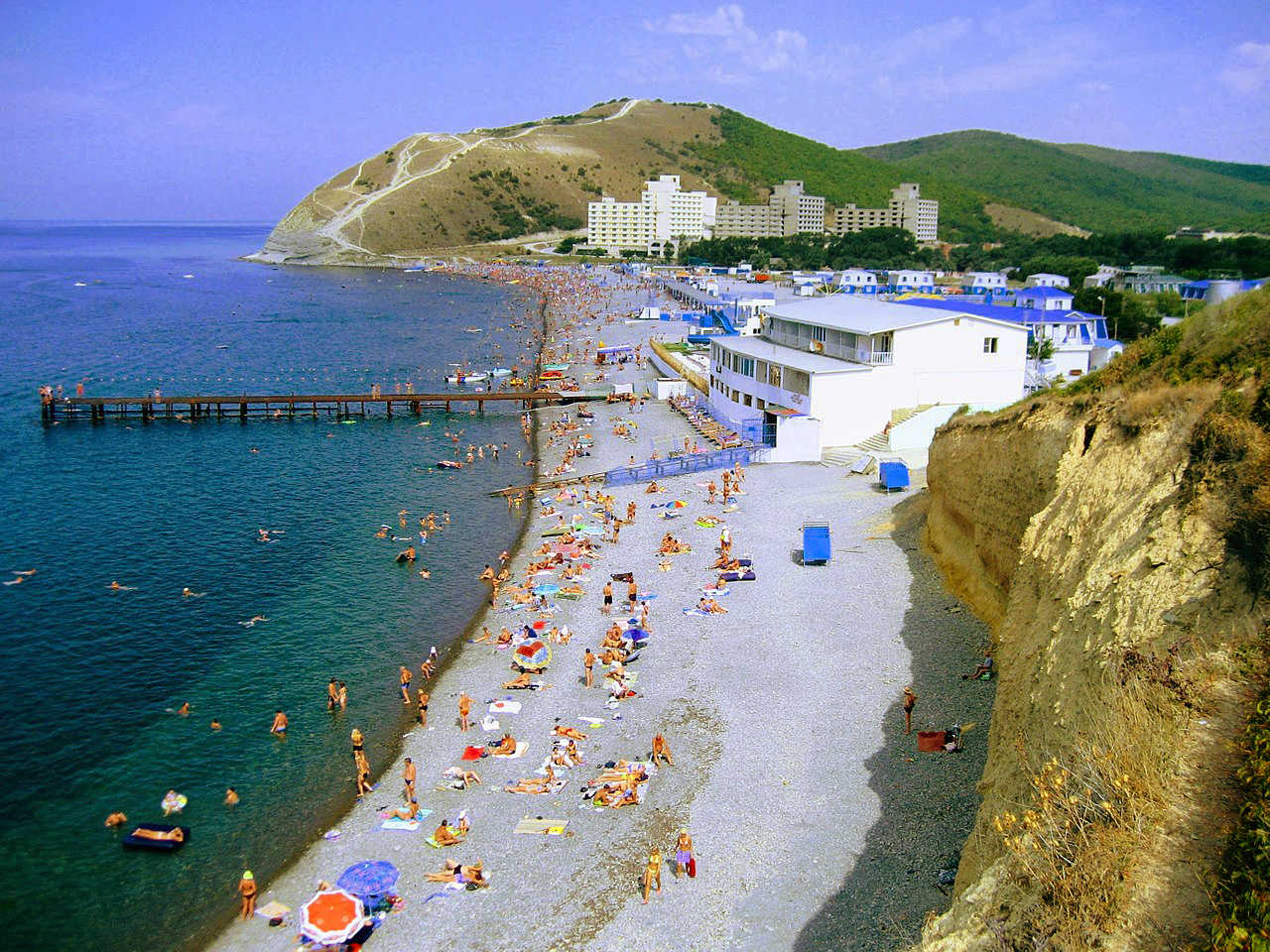 Beach in Sukko (Photo: wikimedia.ru / Id-a-lgo)
Bolshoi Utrish
The village is a few kilometers from Sukko in a protected area, so there is no construction here. Guest houses are few, there are two long pebble beaches and an open-air dolphinarium. Entertainments are few – vacationers are diving, fishing and ride jet skis and catamarans. Some tourists didn't like the state of local trails, which they characterized as moderately broken.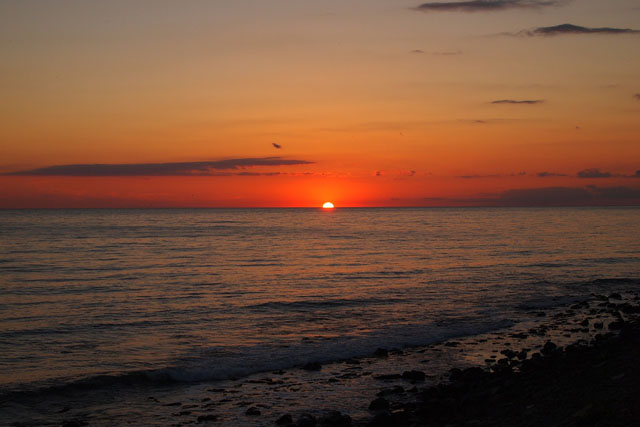 Sunset in Bolshoi Utrish (Photo: Yafetius / pixabay.com)
Anapa hotels for vacations with children
Most hotels in Anapa are focused on family holidays. All of them are of different categories, and the cost of living is determined by the location of the hotel, the presence of its own beach, swimming pool, restaurant, proposed entertainment.
New modern complexes are able to provide a wide range of services and work on an "all inclusive". The most popular of them are Alean Family Resort & SPA Doville 5* and Alean Family Resort & SPA Riviera 4*. They are equipped with swimming pools, gyms, playgrounds, SPA. Good restaurant cuisine and animation. Very beautiful landscape design. These hotels in Anapa are great for holidays with children. They have one disadvantage – prices: for "all inclusive" you will have to pay no less than in Turkey. Find out what hotels in Anapa with a heated pool.
Of inexpensive three-star hotels, tourists highlighted hotels Corfu 3* and Emerald 3* in Vityazevo. The hotels have good bright rooms in European style, swimming pools, playgrounds and cafes. Clean, comfortable, close to the sea, quite reasonable prices. However, according to reviews, holidaymakers upset by the lack of elevator in the "Corfu" – go up with a sleeping child in his arms on the 4th floor is still tiring, and in the "Emerald" not bad to solve the problem of noise insulation, that the guests are not disturbed by sounds from the street.
Inexpensive holiday in Anapa with children in 2022 is quite realistic, if you take care to search and book hotels in advance, because the proposals for low prices quickly disappear. If you want to save money, stay in the private sector and guest houses. Thus, during the high season in Vityazevo double room in guest houses can be found from 1000 rubles per day, in Anapa – from 1200 rubles.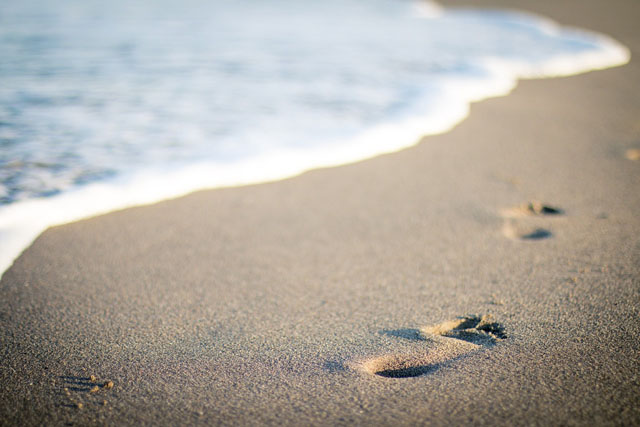 The sandy beaches of Anapa stretch for 40 kilometers. They have a flat bottom, and the depth starts from 50-100 meters (Photo: Pexels / pixabay.com)
Tours to Anapa in the summer of 2022
We give an example of the cost of tours (for two adults and one child), current at the time of writing this material. As soon as you find a tour at a reasonable price, hurry to book it! Prices change daily in real time.
To search for a trip we recommend the service Level.Travel – it compares the proposals of all the most popular tour operators, and therefore is able to find the best option. You can buy a trip online, which is very convenient.
If you do not want to spend time and effort to organize an independent vacation with children in Anapa, it is better to buy a trip. The cheapest offers with a flight from Moscow. Prices for tours from the capital now: from 26 thousand rubles for 4 nights, from 30 thousand rubles. – for 7 nights.
Tours to Anapa from St. Petersburg in the summer of 2022 are also relatively inexpensive – the price of tickets above Moscow by about 15-30%.
The price includes a flight, transfers (sometimes not), insurance, accommodation and meals of your choice.
"All-inclusive. More expensive and rest in Anapa on a tour "all inclusive". Prices for tours from Moscow and St. Petersburg start from 50 thousand rubles.
Central sandy beach in Anapa
Reviews about rest in Anapa with children.
Most of the hotels and health resorts are located on the Pioneer Avenue of Anapa. The most lively in the city itself, it is much quieter to rest in the settlements. Dzhemete should not settle near the floodplains – there are a lot of mosquitoes and midges.
Vacationing in Anapa with children in the summer, do not forget the dangers: often vacation marred by heat and sunburn, rotavirus infection. So it is worth worrying about first aid kit and just in case to take a policy.
According to reviews from tourists, beach holidays in Anapa with children is all good, except for one thing: around mid-summer sea starts to bloom – there is algae that create slime and interfere with swimmers. So go there better in the first half of summer, and from mid-July to choose remote villages – Sukko, Utrish or Blagoveshchenskaya, where the water does not bloom.
If you're still undecided about the resort, then choose the best will help you choose our special material about the best places for recreation with children at the Black Sea.
Anapa Dolphinarium (Photo: mikakaptur / pixabay.com)
Rest in Anapa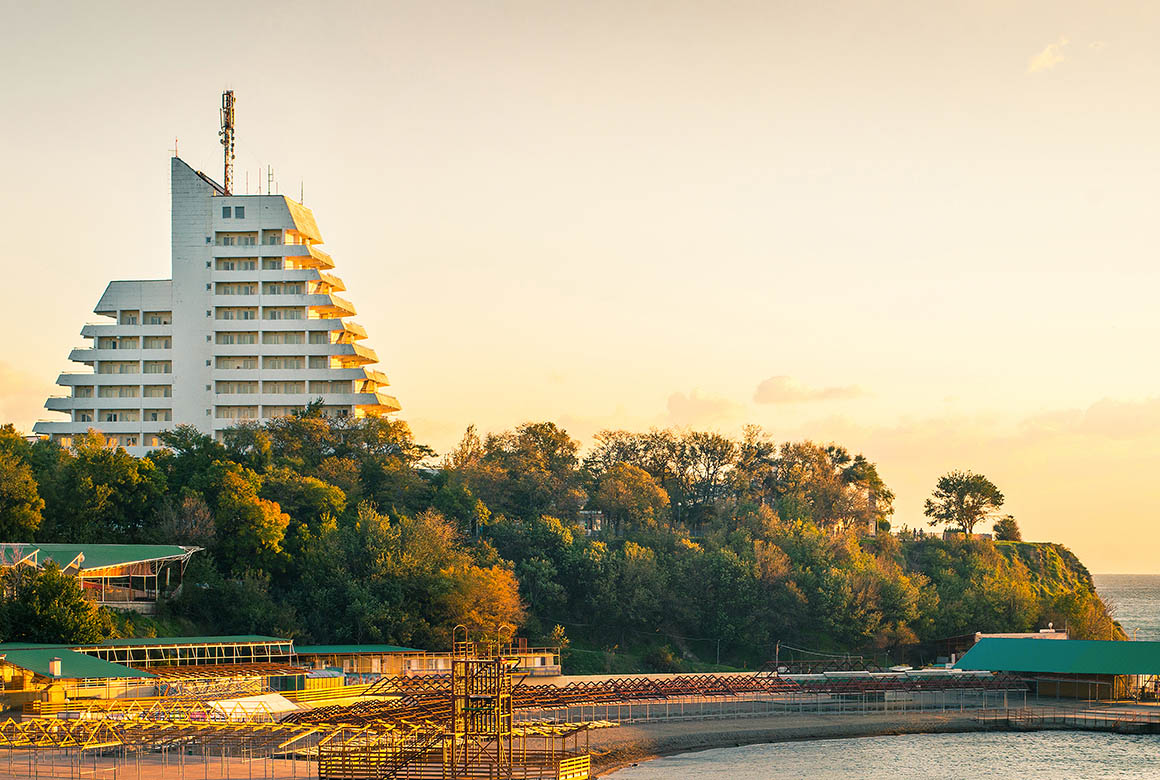 Anapa resort has long been considered a children's resort: sandy beaches, gentle entrance to the sea water, ionized air. There is also something to see and where to go with a child: dolphinariums, aquariums, amusement parks.
However, Anapa is suitable for holidaymakers of all ages and offers a variety of recreation at sea. The resort has unique attractions and entertainment, architectural monuments and hot springs, wineries and cheese factories.
Supra.ru tells the most important about recreation in Anapa itself and the neighboring resorts.
Read in this article
Weather
The resort season in Anapa begins in June and lasts until October. However, early bookings are made as early as spring – April and May. The climate in this part of the Krasnodar region is similar to the Mediterranean: a lot of sunny days in the summer and quite hot, but the sea blows a refreshing breeze.
Warmest in July and August – an average of +28 ° C (for comparison, the average temperature in June is about +23 ° C). Water during the summer months warms up to about +26 ° C. In Anapa it is pleasant to rest in June and September: the sea is warm, but there is no strong heat.
The average temperature during the day in Anapa
| | | | | | | | | | | | |
| --- | --- | --- | --- | --- | --- | --- | --- | --- | --- | --- | --- |
| Dec. | Jan. | Feb. | March. | Apr. | May | June. | July. | Avg. | Sen. | Oct. | Nov. |
| +8° | +6° | +7° | +10° | +15° | +20° | +25° | +28° | +28° | +24° | +17° | +12° |
How to get to Anapa
1. By plane. The flight from Moscow takes 2.5 hours, from St. Petersburg – about 3 hours. The local airport is located in the village of Vityazevo, a distance of 18 km from Anapa. From the airport to the resort take a cab and minibus number 113. Another landmark is the village Tsibanobalka.
2. By train. Railway station is located near the village of Upper Dzhemete and Red House Farm – it's just 12 km from the central part of Anapa. From the Russian capital to go here 1 day and 10-14 hours, from St. Petersburg – almost two days. From the railway station numerous shuttles go to Anapa.
By a private car. From Moscow will take 1500 km and 19 hours "net" time, excluding stops. By car to Anapa usually go through Krasnodar.
4. By bus. There is a bus station in Anapa, which mainly takes flights from southern cities. However, from Moscow you can also get this way.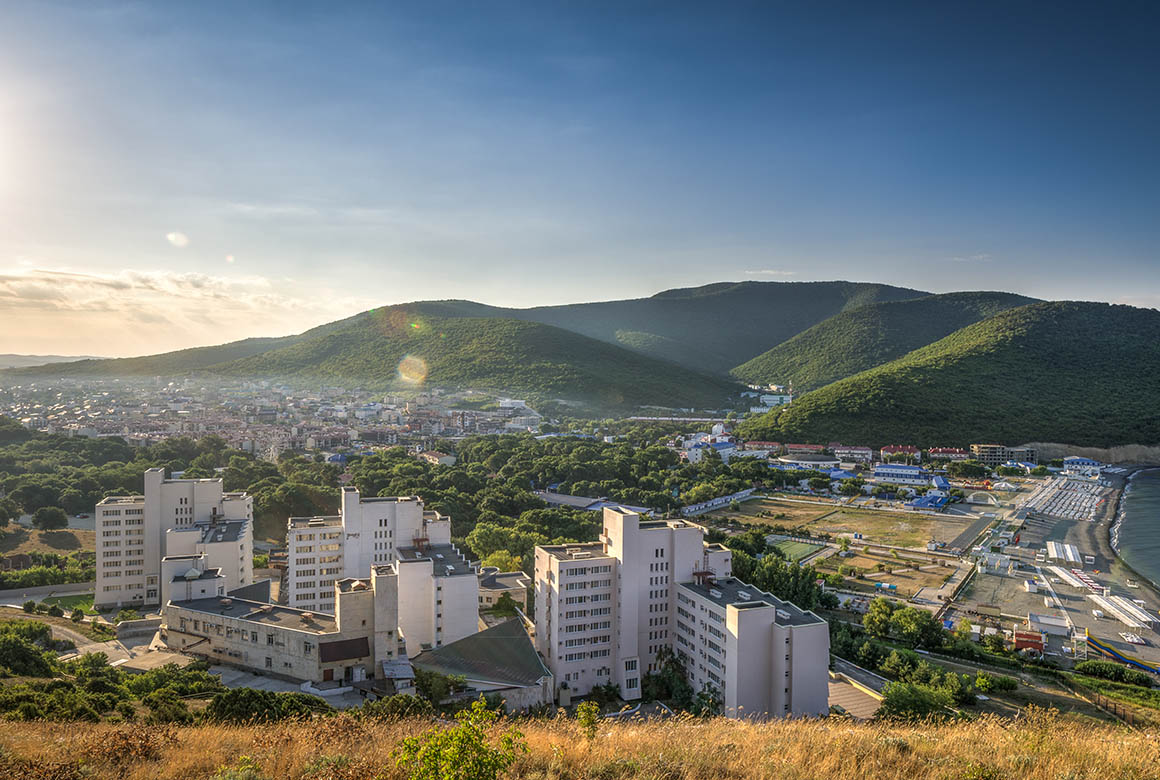 Anapa resorts.
City of Anapa
Here is the Central beach and bustling active life: bars, restaurants, amusement parks. If a southern resort in your perception – this is first of all a lively place with a full range of entertainment, then you are here. Also here are the best hotels for holidays with children.
In Anapa there is a division into districts, albeit informal. Many believe that the city center is the best area of Anapa for recreation. In any case, it is the most developed and lively, there are many attractions.
To the Black Sea coast is also adjacent to the following areas of Anapa: Vysoky Bereg, Pioneer Avenue, Walnut Grove and 5th district. There are also areas away from the sea where you can save money on living: for example, East and South Market, neighborhoods 3A and 3B.
Dzhemete .
Settlement in the northern part of the resort. Attracts relative peace, sand dunes and beach (also sandy). Here there are fewer holidaymakers, there are conditions for family holidays with children: water park "Tik-tak" and shallow waters near the shore.
Vityazevo .
This village is even further north, closer to the airport. Beaches Vityazevo and Sandy farm also long, and the sea is as shallow. But in general, the rest in Vityazevo is held in a more peaceful atmosphere.
Blagoveshchenskaya .
The most remote from the main resort village (27 km from Anapa). Located on the opposite side of Vityazevo, on the other side of the same estuary. This picturesque place for fans of secluded recreation on the coast.
Supsekh .
Located near Anapa, on its southern side. The settlement has a pebble-sand beach and several famous places – such as Mount Lysaya and Shirokaya.
Sukko
Settlement 13 km south of Anapa. In Sukko is a pebble beach, and the depth as you enter the sea there is increasing rapidly. There are iconic places: water park "Golden Beach", the castle "Lion's Head" and Lake Cypress.
Near Anapa there are other towns, where you can also stay for the rest: Krasny, Chemburka, Sandy, Anapa, Tsibanobalka.
Where is the best place to live in Anapa?
Type of housing and price per day
May-June
July-August
September
Hotel or Guest House
Entire house or cottage
Hotels
Anapa has many good-quality facilities of this type: guest houses, mini-hotels, recreation centers and boarding houses with their own beach. They offer rooms of any level without intermediaries. Many hotels are 'all inclusive' and provide free parking, transfer from the station and airport. You can stay in a guesthouse with a pool or in a hotel with a pool.
Apartments
Such proposals are in all areas of the city – both in the front line and in remote areas, where you can stay at a profit for the wallet. The main advantage of apartments – private accommodation, their own convenient schedule, their own kitchen and a full range of amenities: Internet, refrigerator, washing machine, microwave, iron, etc.
Houses and cottages
Rent a house near the sea prefer those who go to Anapa with friends, family or a group of several families. Usually houses are designed to accommodate 10-12 people, there are separate bedrooms and a real space for recreation: parking, large kitchen and living room, cooking facilities for shashlik, and in many cases the pool and gazebo.
Private Sector
This category includes all types of accommodations that owners rent in the private sector by the sea: apartments, single rooms, whole houses, or rooms in mini-hotels and guest houses. Offers for a budget holiday is in all areas and suburbs of Anapa: click on the button and choose the right one.
Read also: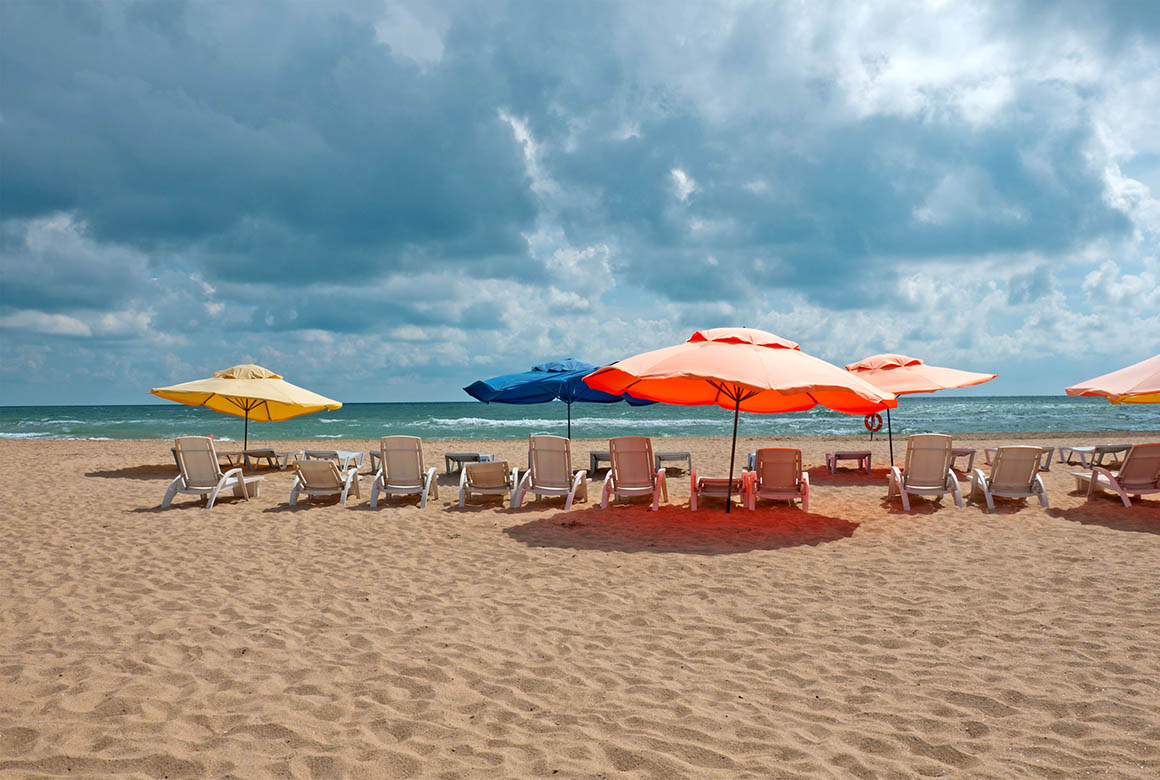 Anapa beaches
They are mostly sandy. Pebble strip is also there, but small. The sandy coast of the resort stretches for about 40 km: it is a golden sand with medicinal properties.
Most beaches have a gentle entrance to the water – one of the main reasons why Anapa is suitable for an all-inclusive holiday with children.
Briefly about the best beaches of Anapa:
1. Central beach. The most popular: there are always a lot of holidaymakers, but there are attractions and amusement parks nearby. It is a sandy area, which smoothly turns into a beach zone of Primorsky Avenue (including White Beach).
2. medical beach. It is located in Anapa bay with smooth entrance to the sea, sand cover with inclusions of shell rock. It is called therapeutic thanks to the seaweed: there is an opinion that it has a curative effect.
Small cove. You can easily find it on the map by giving it a corresponding name. It is a landscaped fine pebble area with a good set of attractions.
4. The beach "High shore". Pebble area under the steep cliff. It is not crowded and comfortable: there is cafe and rent chairs.
5. Central beach of Vityazevo. A wide sandy strip with a developed infrastructure.
6. Beach in Blagoveshchenskaya village. Sandy coast with an admixture of shell rock. There are both wild and prepared sections. The beach is suitable for children.
7. Central beach Dzhemete. A small sandy area with inventory rentals, cafes, and children's attractions.
8. Central beach Sukko. 600-meter territory, covered with fine pebbles. The depth becomes noticeable in 3-4 meters from the shore. The beach has a good infrastructure, and the neighboring valley Sukko can wander all day. Nearby are also Snake Lake, nature reserve "Utrish" and the waterfall Pearl.
Infrastructure .
1. transport. The most popular during vacations in Anapa are minibus cabs. If the minibus has a two-digit number, it means that it runs within the city. If it has three numbers it means it connects the center with the outskirts of Anapa.
For example, the minibus ¹ 100 goes from the center of Anapa to the railway station. № 106 connects Anapa with Blagoveshchenskaya, № 109 takes you to Sukko, № 114 and 134 – to Vityazevo and Dzhemete. Also in Anapa operate all the popular cab services.
There are also bicycle rental points at the resort. The rates start from 200 rubles per hour and 800 rubles per day.
Boats. Jemete and Vityazevo sail from Anapa's sea port. Also by ship you can get to the dolphinarium in the village of Bolshoi Utrish or take a normal boat ride.
3. stores. In the resort operate "Magnets", "Pyaterochka" and a network of "Agrokomplex", which mainly sells farm products. Popular and mall "Red Square" (Astrakhanskaya Street, 99), which has boutiques, children's entertainment center and a cinema complex.
Where to eat in Anapa
1. budget institutions. In Anapa there are many dining rooms, pancake houses and shashlik, where you can dine for 200-300 rubles. The menu is about the same as in any dining room in your city. Where to eat cheap in Anapa: "Mama Mia" (182 Krymskaya Street), "Spinach" (21 Astrakhanskaya Street), "Fairy Tale" (1 Astrakhanskaya Street), as well as all the usual "McDonald's", "KFC", "Subway" and "Dodo Pizza.
2. Middle segment. It is represented by a variety of cafes, the menu of which includes everything a tourist soul desires, including live and already cooked crayfish. The average bill varies from 1000 to 1200 rubles. You can go to "Golden Dragon" (32, Omelkova Street), "Circassian aul" (Upper Embankment, 23) or "Brynza" (1a Shevchenko Street). As for Anapa bars and pubs, there are also no problems with food in such establishments.
3. business class. If you want a delicious dinner at the highest level, this option is also possible for 2000-4000 rubles for two. Good reviews have a pub "Brookvin" (Lenina Street, 10), restaurants "Del Mar" (Naberezhnaya Street, 2) and "La Veranda" (Lenina Street, 3).
What to see in Anapa in 1 day
Anapa Archaeological Museum "Gorgippia" (Naberezhnaya Street, 4). It is an ancient city, which was destroyed by a powerful fire in the 3rd century. Its ruins were discovered only in the mid-20th century.
Russian Gate (Pushkin Street). Fragment of the ancient Turkish fortress. The structure was named the Russian Gates in honor of Anapa's exodus from the Ottoman yoke, thanks to the armies of the Russian Empire.
Central promenade. 1.5 kilometer walking area with souvenir shops, pubs and attractions.
Anapa lighthouse (Upper Embankment). Built at the highest point of the resort. It used to be the main landmark for ships, but now it attracts visitors with its panoramic view of the Black Sea.
Church of St. Onufry Veliky (Sobornaya Street, 7). Erected in honor of the heavenly patron saint of Anapa.
The staircase "800 steps" (near the village Supsekh). It is a place with fantastic scenery near the 130-meter cliff.
Victory Park (between Soviet Square and Anapa embankment). There are amusement rides, fountains, an oceanarium, sports grounds, food outlets and White Hat – one of the unofficial symbols of Anapa.
Lermontov Pavilion (Bolshoi Utrish). Historians do not know if Lermontov visited Anapa. But the pavilion, named after the poet, is certainly there.
Cape Panagia (Taman Peninsula). It borders the Black Sea and the Sea of Azov. If you want to relax on the second sea, too, look options in Golubitskaya.
Bugazskaya Spit (Blagoveshchenskaya). These are secluded beaches and excellent conditions for kiting and surfing.
Other interesting sites for walks, excursions or trips by car: singing fountains in the Central Park, the ethnographic park "Dobrodeya" (Farm Kutok, Orekhovaya Street), Museum of Regional Studies (Protapova Street, 1), a monument to Aibolit (Kalinina Street, 25), the Temple of Seraphim of Sarov (Mayakovsky Street, 111v) and stele "Soaring Eagle" with a viewing platform in Suspekh. By the way, the latter sculpture symbolizes the beginning of the Caucasus Mountains.
Where to go in Anapa in the evening: on the Central embankment, to the light and music fountains on the main square and on Gorky Street (its pedestrian part). And lovers of romance can see off sunsets in the Bolshoi Utrish Nature Reserve.
Read also: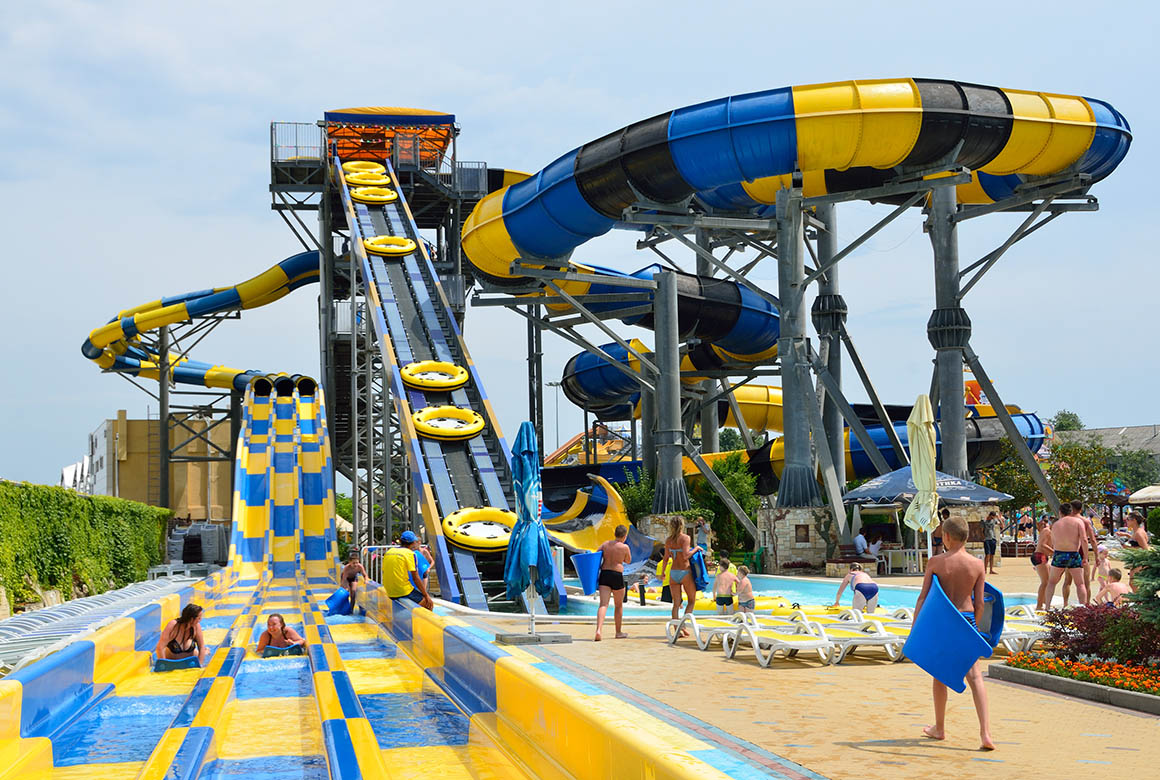 Rest in Anapa with children
Anapa is known as a children's resort: all thanks to the sandy beaches, shallow sea near the coast, as well as fresh clean air. What is worth visiting with children in 2022:
1. the water park "Golden Beach" (Grebenskaya St., 2a), water parks "Tiki-Tak" (Pionersky Ave., 38) and "Olympia" (Vityazevo, Golden Sands St., 4). And if your child is not yet 10 years old, you can relax with him in the children's water park "Octopussy" (Kalinina St., 30).
2. Dolphinariums. The most famous is the dolphinarium "Nemo" in the entertainment complex of the same name (Pionersky Avenue, 20a). Another one works in Bolshoi Utrish (directly in the water area). A bonus is the oceanarium "Reef" (Revolution Avenue, 3) and "Bathyscaphe" (Protapova Street, 1). There is also an oceanarium in the already mentioned "Nemo" complex.
3. Park "Sunny Island" (38a Pionersky Ave.). Local attractions are designed for younger and middle-aged children (merry-go-rounds, slides, a Ferris wheel).
4. The park of the 30th Anniversary of Victory. It is pleasant to walk here even for adults without children, but young tourists like the park better: roller coaster, auto track, rooms of fear and laughter, Ferris wheel, rope and trampoline town, exhibition of moving dinosaurs. Tickets for rides cost from 150 rubles, just for an inexpensive holiday with a child.
5. Dinopark "Rex" (Central Quay). A place where "live" ancient reptiles. There are also play areas for children.
6. Castle "Lion's Head" (Sukko village, Rechnaya St., 2). A complex of entertainments with a bias to the Middle Ages: archery, horseback riding, watching knightly performances.
7. The adventure park "Braveheart" (Sukko). Suitable for older children: rope park, archery, paintball, laser tag, quests.
8. Museum of Amusing Sciences Einstein (272 Krymskaya St.). A place to go with kids who love to push and twist all sorts of unusual gizmos.
9. Jungle amusement park (Krasnoarmeiskaya St., 1p). A green area on the bank of Anapka river, with rides, a Ferris wheel and a boat station.
10. Museum of chocolate (Samburova st., 58a). Guests here not only try sweets, but also make them themselves.
If you are traveling with a child, consider also rest in Sochi and rest with children in Evpatoria.
Treatment
Rest in the resorts of the Krasnodar region is not limited to lazy lying on the beach. The resort town of Anapa is a sanatorium with treatment, which can be corrected musculoskeletal system, nervous and cardiovascular system, otolaryngological and gynecological diseases. Major recovery methods include: baths, drinking water, bathing in thermal springs, limanotherapy, therapeutic muds, solar therapy.
Healing mud "give" Vityazevsky and Kiziltashsky estuaries, and also lakes Chumburka and Solenoe. Treatments are carried out not only in specially prepared rooms, but also in nature, with immersion in the mud volcano – for example, on the volcano Shugo.
In Anapa there are 8 main types of mineral water: 3 of them can be drunk (including from holy springs), another 5 are used for baths. Drinking water is also available in clinics and in public pump rooms – one of them is located on the Upper Embankment.
The climate of Anapa itself makes it the best place to rest. Air from the sea, mountains and steppes mix into a pleasant air "cocktail", which, combined with sea bathing and heated sand is extremely beneficial to anyone.