Israel – traveler reviews.
Is it worth to go to Israel and what is it famous for? Is it safe to travel in the country alone? Is it suitable for a family vacation? Israel – reviews of the country, its cities and attractions, pros, cons and personal impressions, as well as advice on getting a visa and other tips and tips from experienced travelers.
Is it safe to travel to Israel?
The years go by, the political situation changes, and the questions are still the same. Honestly, I don't believe all the horrible media news that scares many people away from going to Israel. When I arrived in Tel Aviv, I felt completely safe and was amazed at how lively and friendly the city is. (Yes, a city can be friendly.)
I think you need to be in Israel for at least a week. Unfortunately, Israel is expensive. Accommodation is quite expensive, as is food. But, Israeli food is fantastic.
The people are friendly and super hospitable. Israeli hospitality is something to experience, the country is really beautiful.
I love renting cars and driving in other countries. Israel in particular, because their road system is organized and everyone follows the laws of driving.
Jerusalem is an incredibly ancient city with a combo of the most significant religious sites of the three religions. Israel is the home of the Jewish people. Each religion in this country has its own history. Christians believe that Jesus Christ was crucified in Jerusalem. Muslims believe that Jerusalem is where Mohammed ascended to heaven. Nevertheless, it is amazing to see the stories I have heard and read come to life.
The first thing I did was go to the Mount of Olives in East Jerusalem. It is a biblically significant place, for King David fled to the top of the mountain in the Old Testament, and Jesus spent time on the Mount of Olives in the New Testament. I had goosebumps when I realized what land I was on. I walked down the Mount of Olives through a huge Jewish cemetery where over 150,000 Jews are buried. I even saw a funeral taking place in the distance as I descended the mountain. On this day, my emotions were just off the charts.
At the foot of the Mount of Olives, I found a garden called Gethsemane. There are so many olive trees in the garden. As I walked along the Mount of Olives, I came across a Muslim cemetery on the east side of the Temple Mount. I walked near the Via Dolorosa. As the locals said, was the path that Jesus took on his way to his crucifixion. I was lucky enough to see Catholic pilgrims. They carried crosses and stopped at the various stations of the cross where the important events of the day Jesus died took place. It was a vivid spectacle that would interest even the non-religious person. The Via Dolorosa ends at the Church of the Holy Sepulcher. This church is located on Calvary, the place where Jesus was crucified.
Honestly, the church is kind of a madhouse. There's a lot of controversy, but every religion respects the other. After I soon left the Church of the Holy Sepulchre, I headed through the Muslim quarter of the Old City. To me it looked like a medina like Morocco. I stopped at a small café for freshly squeezed pomegranate juice, one of the tastiest in the world. The western wall of the Temple Mount, where Jews gather to pray and leave prayers in the cracks of the wall, deserves special attention. A very important point: when approaching the Wall, one must have one's head covered – it can be called a kind of respect.
The Wall is a very respectful place where religions, hopes and conflicts intersect. I saw two elderly gentlemen with whom I was able to talk. It was a wonderful ending to a tiring day.
My mission in Israel is to go east to the Dead Sea and see the fortress of Masada. I had a very long drive and managed to see the ancient cities, though in the distance. Then a crazy thing happened: it rained hard. The driver said he had only seen rain like that a few times in his life. When I got down below sea level, I eventually came to the Dead Sea.
And then I followed to Masada, the towering mountain in the Judean Desert where King Herod built a fortress for himself. The story of Masada has a rather sad ending. I still feel a lump in my throat when I hear it. Faced with certain death at the hands of the Romans, the 960 Jews at Masada decided to commit suicide in one final act of rebellion rather than fall into Roman hands. It is worth considering the fact that suicide is forbidden. In fact, they killed each other, the last Jew being the only one who actually killed himself. To me, this is a sign of Israel's strength and determination against outside forces.
When I drove to a place where I could swim in the Dead Sea. I was amazed to see so many trees. After all, this is how incredibly salty the water is in the area. The driver said it was due to the development of agriculture. There's desalination around Israel, which has allowed Israel to create oases in the desert wherever they want. It seems to be simply ingenious and fascinating. The caves where the Dead Sea Scrolls were found deserve special attention. Swimming in the Dead Sea was pretty cool. Since the water is so lively. I love the local stories that are like an anecdote. There was once a gentleman who was vacationing at the Dead Sea, fell asleep and swam across the sea to Jordan. It's hard to get serious after that story. Sadly, people drown every year at the Dead Sea when they flip over on their backs. Never do that!
It was the first time I saw marmots in Israel. I always thought they were all cute and cuddly. But later it turned out that they carry the bubonic plague. So it's not all that wonderful.
My thoughts on Israel.
Israel is a place of strong vibrations, deep faith and natural beauty. At the same time, it is a land of doubt and anxiety. It is unique throughout the world as a place where such beauty and tragedy come together as one. I will return someday to spend more time in Israel, which I have grown to love so much. All that remains is to choose the right time. And earn money, in this country you can't do without it.
It turns out that the beauty has a price, and sometimes not the most appropriate. But it's worth it, because Israel is truly a holy land where many incredible stories lurk. So do not miss the opportunity to break the stereotype of the country "dangerous".
When I vacationed in Cyprus, there was a one-day excursion to Israel. Then I decided that there was no point in going for one day. And now I regret. At least a glimpse, but would have seen this wonderful country!
Yes, on Cyprus too such excursion offered. But sticking out his tongue in Israel, trying to catch up with everything, somehow not very tempting).
Dasha Spitsyna: Excursion means a trip to one or more cities, so you would be able to see the beauty of this place) If, of course, the tour operator is good.
Everything that happens for the first time in our lives always leaves the strongest and most unforgettable impressions. The trip to Israel was my first trip abroad, and perhaps that's why it left such an indelible mark in my memory. And maybe it really is a special country? After spending a little over three weeks in Israel, having seen and learned everything interesting, I hasten to share my impressions and knowledge about this country.
Israel is a relatively small state, but its territory is simply unimaginable number of attractions. Here is what I think should be a must-see:
Jerusalem, the old city. View the Garden of Gethsemane, the legendary weeping wall, visit the City of David, walk through King Solomon's quarry;
Dead Sea. You can take with you some salt stones, which filled the entire bottom. And also buy a natural cosmetics with minerals from the Dead Sea;
The ancient and very beautiful city of Jaffa;
The city of Haifa with a major seaport, a beautiful coast and the Bahai Gardens;
Masada Fortress. Especially wonderful views at sunset;
modern Tel Aviv, the park of Israel in miniature;
resort town of Eilat, on the way to which you can look at the culture and life of the Bedouins.
But when traveling in Israel to be extremely careful and watchful, so as not to get into the Arab quarter, where tourists are not welcome. You must also be prepared for the fact that from Friday to Saturday at the Jews holiday Shabbat (Saturday), a day when you can not work and go out of the house. At this time, even the elevators and air conditioners in the hotels work in special mode.
Meet the Russian diaspora in Israel, you can almost in every city, in some cities there are even stores for Russian speakers. By the way, most products can be tasted in stores, and it is considered the norm.
For me Israel will remain a country of contrasts, where seemingly incompatible things exist so harmoniously, it's a wonderful country, which at least once, but must be visited!
Curiosity has killed the cat, of course, but sometimes too long search for reviews on the Web can be frightening. Literally the day before leaving for Israel, I started reading the reviews. I was horrified – to put it mildly: some people were turned away, some were held at customs for almost a day. Worried, like a schoolgirl before the last call.
And in fact: the customs control is really one of the toughest I have ever met. They asked questions about everything, examined everything, and they let me in!
Who can be picky: the girls in full dress. I do not know why, but the girls, dressed more plainly, got through much faster; to the grumpy and rude types. Customs officials are also people, so it's better not to tempt fate and be more polite to those who are lost, panicked or nervous. The logic is simple: he who has something to hide shakes at the border.
All of these rules also apply to behavior after entering the country. Another tip: Do not walk around the city very drunk. Israelis don't drink much, so it's bad form to appear in a good state of drunkenness. This doesn't mean that you shouldn't try the local wines-they are wonderful and must be tasted, just be moderate.
There is a lot to see here too. See the Holy Sepulchre with your own eyes – you must agree that it is worth it. Don't be afraid of the lines. I would have waited even longer to pray in this, I dare say, great place.
And how beautiful Jordan is! God, what a special atmosphere of grace on its banks. How many people have prayed here throughout history – probably only God can answer.
And, of course, the main attraction is the famous Wailing Wall, strewn with thousands of prayer notes. Somewhere there is a piece of paper of mine now.
Together with it, a piece of my heart will forever remain in Israel.
In fact, I flew to Israel completely by accident. Just, as usual, everything just happened: there were cheap airline tickets with extremely easy connections and plenty of free time, and it was in January. During that trip I managed to leave Israel twice and then come back – went to Jordan and Egypt – so there was a lot of experience, including border control.
Overall impressions
Yes, what they say about crossing the Israeli border – almost always true. I have not been searched more thoroughly anywhere. They ask in great detail about the purpose of arrival, vacation plans, occupation, hobbies, previous countries visited, and family. They even took my temperature at the Egyptian border! And this interrogation always lasted about thirty minutes, and that was very, very fast. I had a lot of impressions from Israel. For example, I was very surprised by the girls with machine guns – the fact that the army here is composed of both sexes, I think, is known to everyone. In general, very close attention is paid to security. There are bomb shelters in almost every house and there are scanners and intrusive inspections not only at railway stations and airports but even at the entrances to major malls.
Transportation and lodging
The public transportation system is excellent. You can get anywhere by rail, the intercity trains run almost like subway trains. There are also buses, but they are less convenient for my taste. I moved around by rented car, and it was very comfortable too – you can rent a car in any city, the prices are not exorbitant, there are signs everywhere, and the road infrastructure is up to standard. It should be understood that you can not visit Palestine by rental car, but it's not a problem, you can always take a bus. But to see the remote sights, where you can not get so easy – it's easy with a car. I spent the night mostly in a tent – first of all, Israel is not a cheap country, and this fully applies to hotels, and wanted to save money. Secondly, a tent put, say, on the shore of the Dead Sea – it's so great, especially since the weather for January was more than pleasant – a gentle chill at night was replaced by palpable heat during the day, but there was no debilitating heat. It should be noted that Israel is generally suitable for recreation with tents. On tourist maps marked campsites, and in any supermarket you will find everything you need for active pastime in nature. You won't be able to carry gas bottles for campers on the plane, but you'll have to search for them on the ground.
Traditions and people
On Shabbat, virtually nothing works. Almost all the stores are closed, with few exceptions, there is no access to museums, no transportation. As our Israeli friends have told us, people get double pay for working on the Sabbath, but the employer gets taxed for it. Yes, keep in mind, if you leave on the Sabbath, you can only get to the airport by cab. It's good that Israel has a large percentage of Russians, Arabs, and other guys who are not very religious in terms of Judaism. At least you won't starve to death. Real Jews, on the other hand, can only talk and eat food prepared in advance on the Sabbath. Not even the elevator button can be pressed! That's why there are special elevators that stop on the Sabbath on each floor.
Speaking of Russians. Our former compatriots from all over the immense USSR constitute almost a seventh of the population. Those with proven Jewish roots get real help in getting settled, adapting, learning the language, and even finding a job. Several of my acquaintances left Russia and went to Israel under the repatriation program. Two of them, however, returned, unable to endure the boredom. In general, in the evenings you can only hear Russian in the area, and the signs in the spirit of "Valera's" or "Mikhalych's Lavka" can't help but amuse. There are also entertaining programs for young people with Jewish roots from other countries – teenagers and children are given the tickets, accommodation, food, offer an interesting excursion program, in a word, they show the country from the best side. So they show you the best side of the country, and naturally, a lot of people would love to settle down here for good.
More details
The country is tiny, but the natural landscapes are varied. The shores of Lake Tiberias (where, incidentally, there are many Orthodox monasteries with Russian nuns) are quite unlike the coast of the steadily drying up Dead Sea. And Israel also has access to the Mediterranean Sea and, in addition, the Red Sea. As you drive the country from north to south – you will see mountains and deserts and canyons, and almost coniferous forests. It is warm even in January, and snow is extremely rare. When I was there once, the country was paralyzed, transportation did not go, apparently, this is simply nonsense to the locals. The Red Sea coastal strip is tiny and densely built up. I could see Jordan's Aqaba almost through the strait, Egypt next to it, and if you look closely you can see Saudi Arabia on the horizon. So this is an unusual place. By the way, behind Eilat there is a small wild beach, where you can easily pitch a tent, wash your head under the beach shower and cook food on a stove. The owners of nearby cafe are adjusted to free travelers friendly – give the password from wyfay, let in even to a civil toilet, not locking up the territory for the night.
Prices, as I said, bite, everyone who has been to Israel knows that. On the other hand, if you cook yourself – you can really save money. In the markets products are not very expensive, and in the cafes the portions are huge, and it's quite possible to order one dish for two. I was not particularly impressed by the local cuisine, especially since in some places it differs little from the Arab cuisine – and falafel, and hummus, and local sweets – all this you have already seen and tasted somewhere. I highly recommend the monastery wine, it's expensive, but, honestly, it's the best I've ever tasted. And if you're going to go to one of the neighboring countries, you'll have a blast there in terms of gastronomy, because everything will be much tastier and cheaper. Israel is a unique country, there is no other like it – in terms of population, realities, culture – simply. It can repel or immediately like it, but the experience you will have a lot, and the number of attractions, the ancient, world-famous – here is great. But I would still advise to be sure to visit Palestine, too. Then the picture will be full – very strong contrast will open your eyes.
What tourists think about Israel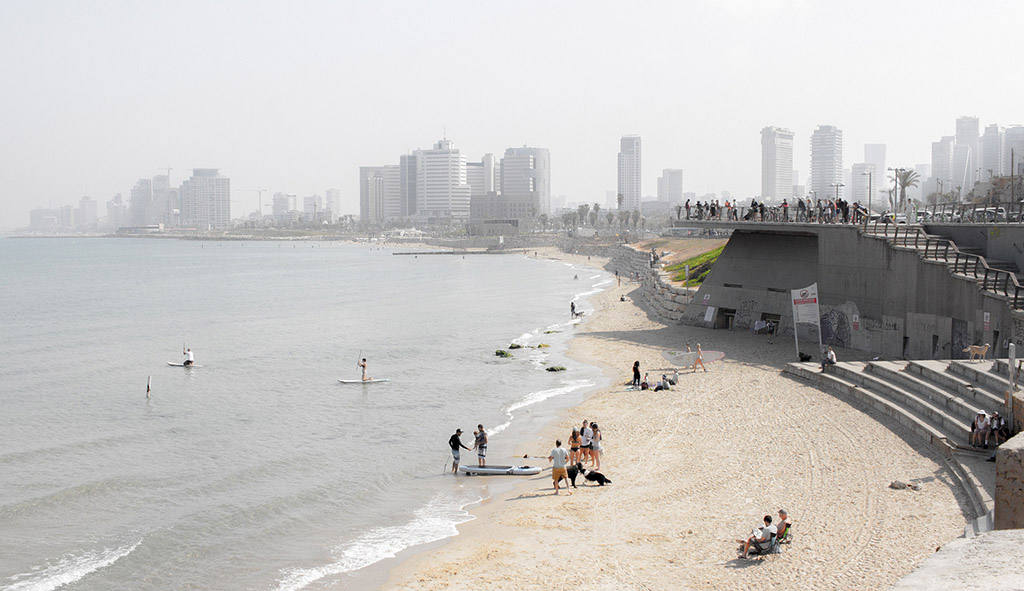 Here is a collection of reviews about Israel in 2021. Learn about the nuances of a vacation in 2022. What they write about the weather, hotels, sea, beaches, excursions and entertainment. Pros and cons of a trip to Israel. Tips for tourists.
Israel only accepts vaccinated tourists, "Sputnik V" is suitable. No direct flights yet, tours are not on sale (extra-pandemic prices are listed). Check the list of open countries.
Contents:
Tourist reviews of the weather in Israel
According to reviews, tourists come to vacation in Israel all year round. The most popular time is from late February to May and in the fall, when there is no summer heat and winter rains.
Zhanna: "I liked it very much in Israel in May. It's warm, fresh, the sun is shining and there is no need to pull on a hundred jackets and socks. The weather is for walking and admiring everything around.
Elena: "In September the weather was gorgeous. The air temperature did not rise above +30 ° C and the water temperature did not drop below +27 ° C. There was a couple of 15-minute refreshing rainfall, but it was not typical for September. It usually does not rain at this time.
The low season is in the winter and summer months. According to tourists, the summer weather in Israel is unbearable. In July and August the daytime thermometer rises above +35 ° C. The sea water is also warm, so swimming does not bring relief.
The streets of the cities are so hot that it's hard to breathe. During the day most businesses are closed. Israelis and tourists try to wait out the intense heat in air conditioned rooms, parks and water attractions.
In September, the summer heat is still hot, but in October begins a pleasant velvet season. The middle of the autumn is ideal for beach holidays, excursions and treatments.
According to feedback from tourists, in November the weather in Israel is variable. Water, especially in the Red Sea, is still warm, but in late autumn it rains, so November belongs to the off-season.
Winter is warm. In the central and northern regions of about +10 ° C, and on the Red Sea coast of +23 ° C. The only drawback – in the cold season, the rest can be hampered by rain.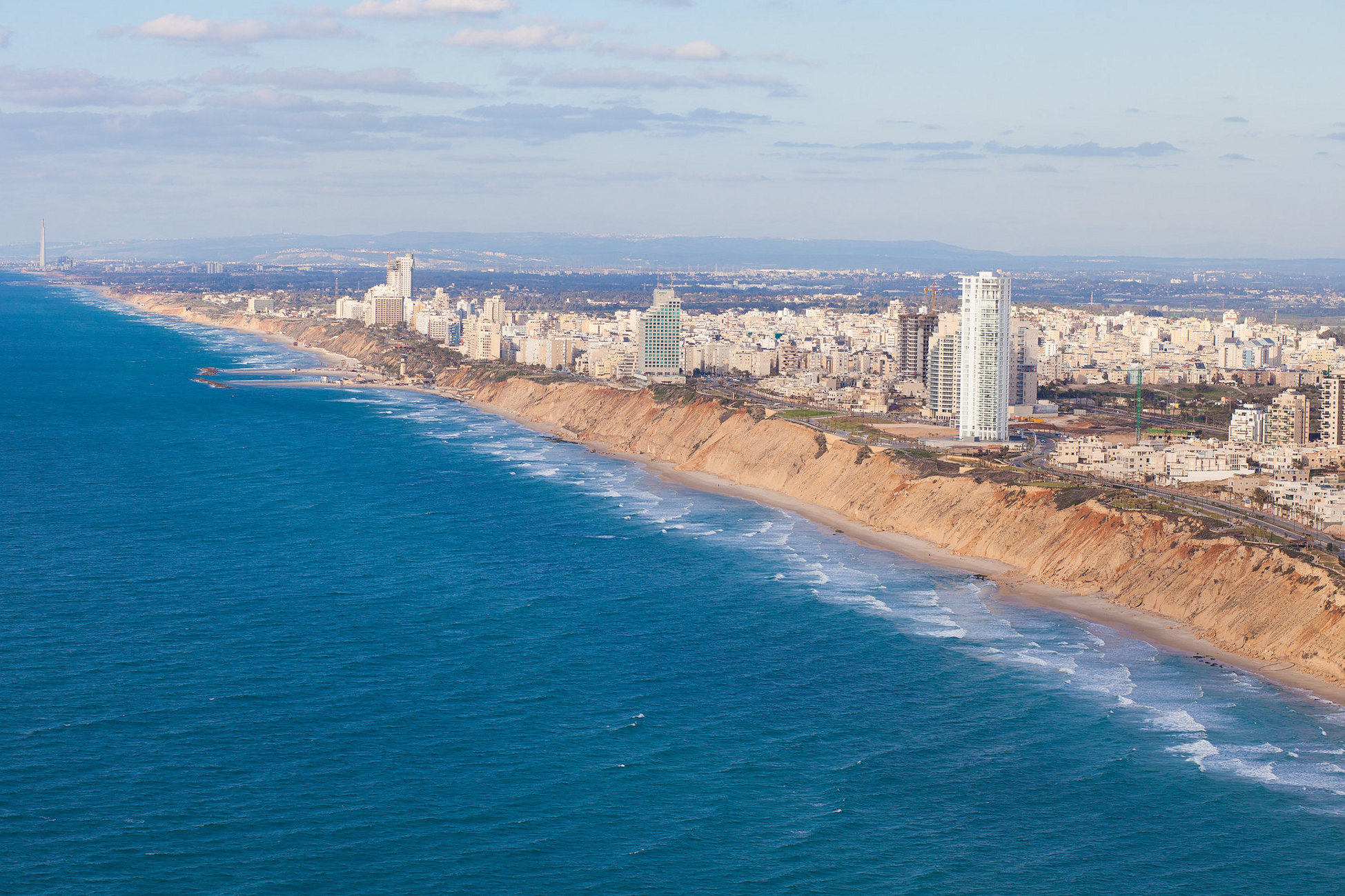 Beach strip in Netanya (Photo: Israel_photo_gallery / flickr.com)
Hotel reviews for Israel
Look for discounted hotels on Rumguru. Here are the main rules of searching for hotels.
There is a good hotel base in all major cities and resorts of Israel. Most hotels in Tel Aviv, Eilat, Jerusalem and Netanya. Note that in Israel, the stardom of hotels does not correspond to generally accepted gradation – accepted in the country classification is conditional and determined by tour operators.
Hotels at the Dead Sea and in Eilat have pools, which are heated in winter. At other resorts only prestigious hotels can boast pools.
To vacation in Israel in 2022 will be successful, read the reviews of tourists about the hotels. There you will find a lot of nuances and comments that will help you make the right choice.
Vladimir : "The beauty of Herods Tel Aviv By The Beach 5* is the location. The breakfast is very good! Parking, though not humanely priced, is still there."
Slabyshev : "The Leonardo Art Tel Aviv By the Beach 4* has friendly staff, competent in all matters. Room and hotel cleanliness is at a high level, the rooms have everything you need."
There are reviews of Israel, in which tourists told about the disadvantages of hotels, but the negatives quite a bit.
Elena: "At Olympia Hotel – by Zvieli Hotels 3*, after cleaning the maid took away the open soap dishes for some reason and left no new ones. Well, I guess a person is overworked, it happens.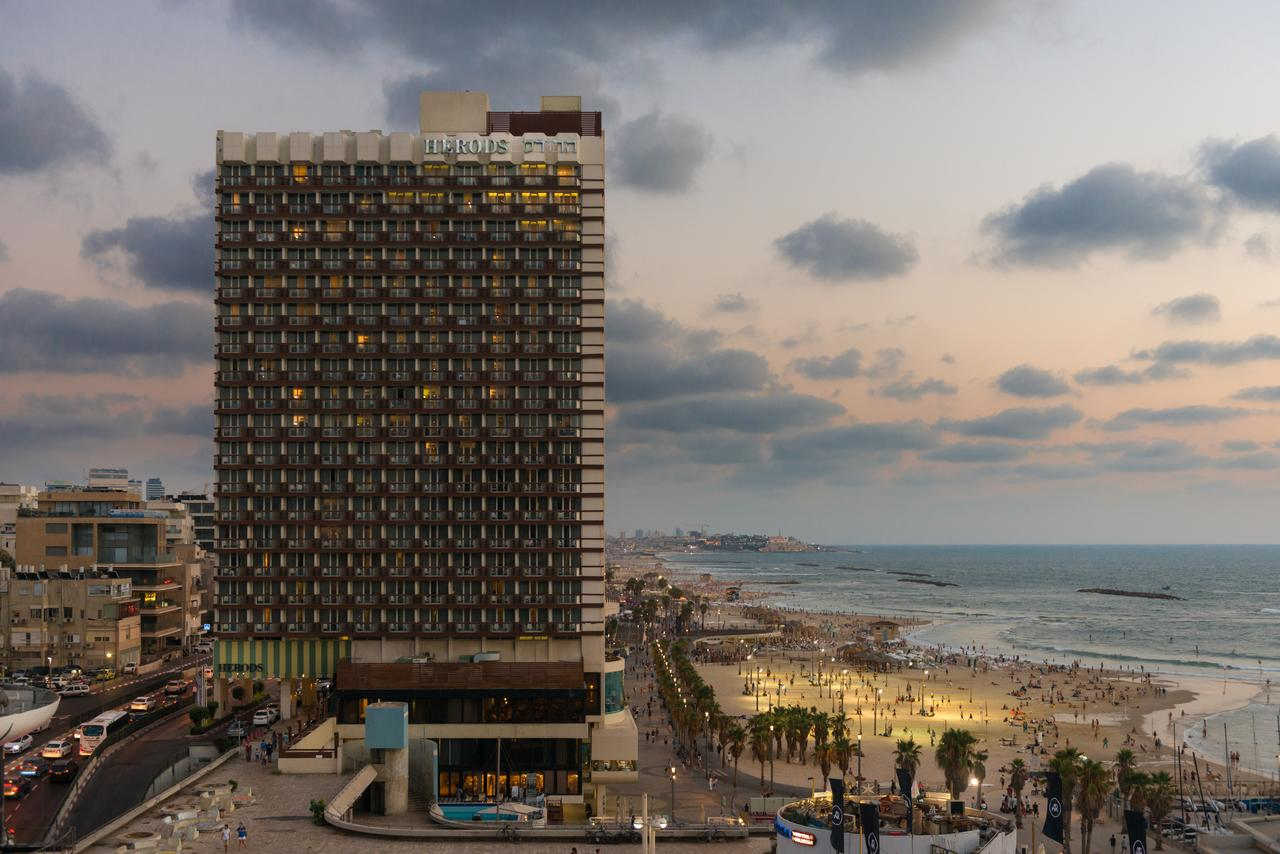 Herods Tel Aviv By The Beach (Photo: booking.com / Herods Tel Aviv By The Beach)
Reviews about the beaches and the sea in Israel
The country has three seas – the Mediterranean, Red and Dead Sea, as well as Lake Kinerit. All beaches are public, no closed.
About 60% of Israeli beaches are on the Mediterranean coast. The best in Tel Aviv are Tzur Beach and Jaffa. Tourists also like the beach in Caesarea, which stretches 50 km north of the city.
Beach strip resort of Eilat stretches for 12 km. The most popular are Coral Beach, Dolphin Beach and North Beach. On the shores of the Dead Sea most of the equipped beaches are in Ein Bokek. Many holidaymakers are delighted with the beautiful Mineral Beach.
Tourist reviews of beach holidays in Israel are positive. All like the wide coast, clean sand, gentle entrance to the water and well-thought beach infrastructure.
DMKov: "At Jerusalem Beach there are special ashtrays in the form of cones, which you can take at the entrance and stick in the sand next to you. There are showers to wash the salt off your body and foot showers to wash off the sand.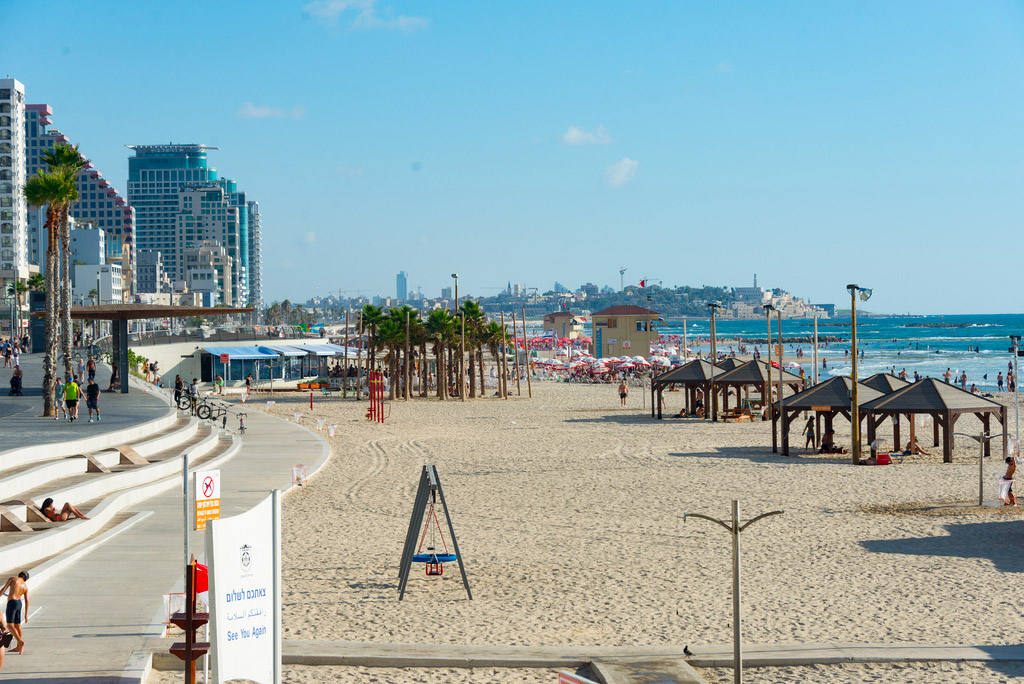 The beach area in Tel Aviv, includes several small and large beaches (Photo: xiquinhosilva / flickr.com)
Tourist reviews of excursions in Israel
Look for author interesting excursions on Tripster. Individual and group, without the crowds of tourists and in Russian.
All Israeli resorts offer tours with Russian speaking guides. Popular trips to Jerusalem, Tel Aviv, Haifa, Acre and Netanya. From Eilat tourists are taken to the Red Canyon, Botanical Gardens, Park "Timna" and the Jordanian Petra.
To plan a vacation in Israel in 2022, read the reviews of tourists about the excursions.
Marina : "Our acquaintance with Tel Aviv together with Leka was an unforgettable experience. The streets, architecture, secret places, the best cafes and restaurants, clubs and bars, interesting facts about the city history that you will not learn from the guidebooks. More about the tour →
Maria : "The many faces of Jerusalem is a great tour! Pavel was a nice person, he told us interesting stories in a very accessible way. Read more about the tour →
Tourist reviews about attractions in Israel
Most of the attractions of Israel are religious. People come to the country to visit the Wailing Wall, Temple of the Lord, Mount Zion, Nazareth, Bethlehem and the Garden of Gethsemane. Take your child to any of the zoos, spend time in Hamat Gader Park and the original Mini-Israel Museum.
Alla K.: "Nazareth Village is a meaningful exhibit, children are interested. The fields, terraces and vegetable gardens are cultivated by hand as they were 2000 years ago. Sheep are raised, yarns are spun, dyed, and then knitted on a hand loom. All this in front of your eyes with an explanation."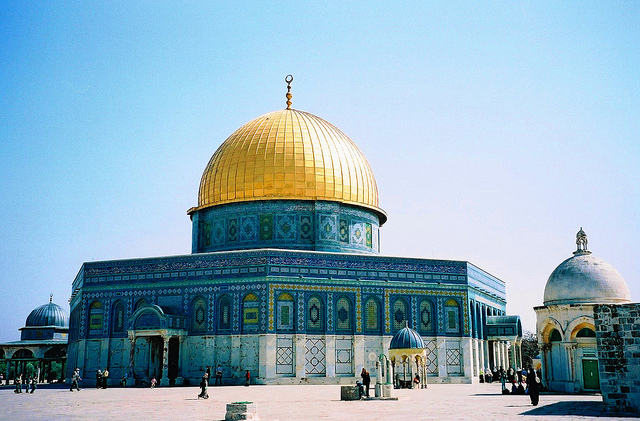 The Dome of the Rock is a Muslim sanctuary on the Temple Mount in Jerusalem (Photo: SarahTz / flickr.com)
The pros and cons of vacationing in Israel
Everyone who has been to Israel, the rest came to mind. In reviews for 2021 tourists told about the good beaches and interesting excursions. Guests are welcome and a good level of service.
The pluses of rest in Israel in 2022, according to reviews of tourists:
Warm climate.
Clean sea.
Many activities for children.
Responsive and friendly people.
Excellent medical and beauty centers.
Natural and historical attractions.
Pilgrimage tours.
Pokypatel1982: "The trip to this country was unlike any other. It was very interesting. You probably won't find that kind of flavor anywhere else."
There are few minuses:
Too strict control at the airport on arrival.
Very hot summer.
From late June to early August in the sea jellyfish.
Expensive accommodation and food.
Bonucci: "The order of prices for cheese: from 700 to 2,000 per kg. For meat: 800 to 3,000. If we had stayed in a hotel instead of an apartment and ate at a cafe, the cost would have been at least three times higher.
Interesting facts about Tel Aviv
The nuances of relaxation in Israel and tips for tourists.
Israeli resorts and cities are universal, and it's nice to rest in any place. Jerusalem is liked by everyone. There are many hotels near the Old City, from cheap apartments to luxury hotels.
Tel Aviv is good for youth recreation. It is known for shopping malls, discos and nightclubs. Eilat offers a wonderful vacation on the Red Sea. Hotels at the Dead Sea is aimed at those who want to be cured and go on pilgrimage tours. Netanya is considered a great place for a family vacation by the sea.
According to feedback from tourists on vacation in Israel, the language barrier is not felt. In different institutions are working Russian-speaking staff.
bnmiroslava: "A lot of our compatriots, from Russia and the former Soviet Union, most speak Russian, which is very convenient. Even the menus in cafes and restaurants are in Russian.
All the hotels have kosher meals. The menu excludes pork, seafood, some types of fish and black caviar. Also, meat and dairy dishes are never mixed.
Israelis have special conditions on Shabbat, a holiday that falls on the Sabbath. On the Sabbath, most stores, restaurants and museums do not work, and there is no public transportation. If you need to go somewhere on the Sabbath, take a cab. In hotels, some of the elevators begin to run on a special Sabbath schedule – they stop on each floor. Israeli hotels usually do a late check-out and check-in on the Sabbath.